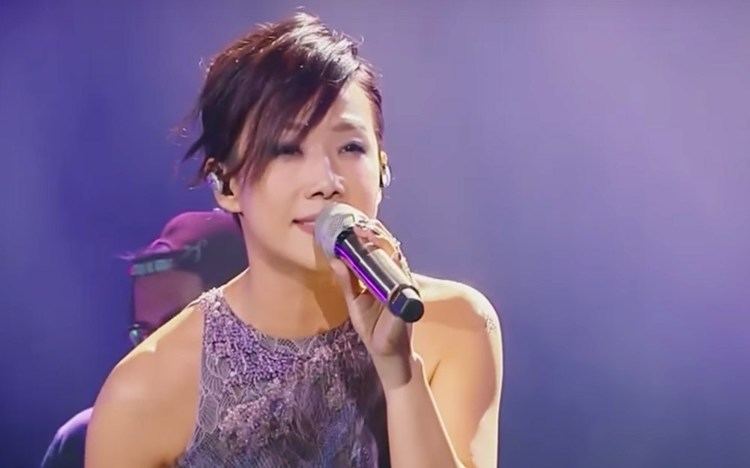 Sandy Lam, whose parents are migrants from Shanghai, was born in Hong Kong and began her career at the age of sixteen, getting a job as a D.J. for Commercial Radio Hong Kong. She began her singing career in 1984 when she was signed to CBS/Sony Records. Her first single was I Don't Know About Love. Sandy Lam has recorded not only with CBS Sony Records in the 1980s, but also with Warner Music, Rock Records (Taiwan's largest independent label), Virgin Records, Capitol Records, EMI Music, and now Universal Music.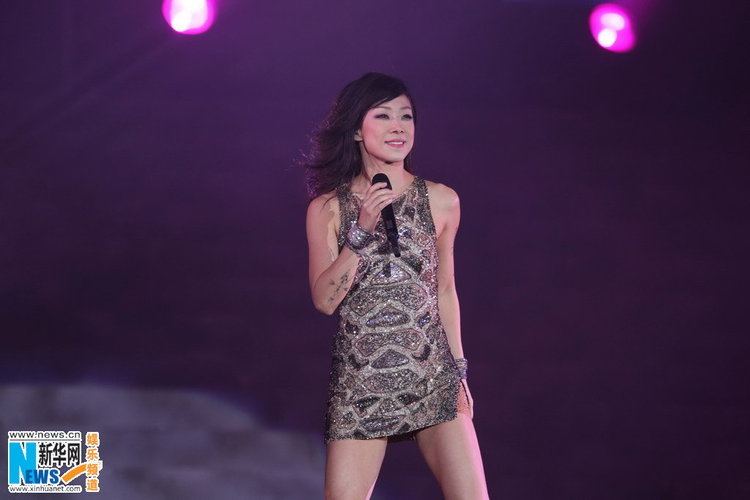 Lam started her singing career in Hong Kong in the mid-80s with a string of up-tempo Japanese style songs. She then released several albums, including the critically acclaimed "City Rhythm" series, featuring R&B-style tracks. In 1991 she released the ground breaking coming-of-age "Wildflower" album to rave reviews, part of the "unplugged" craze in the Cantopop scene.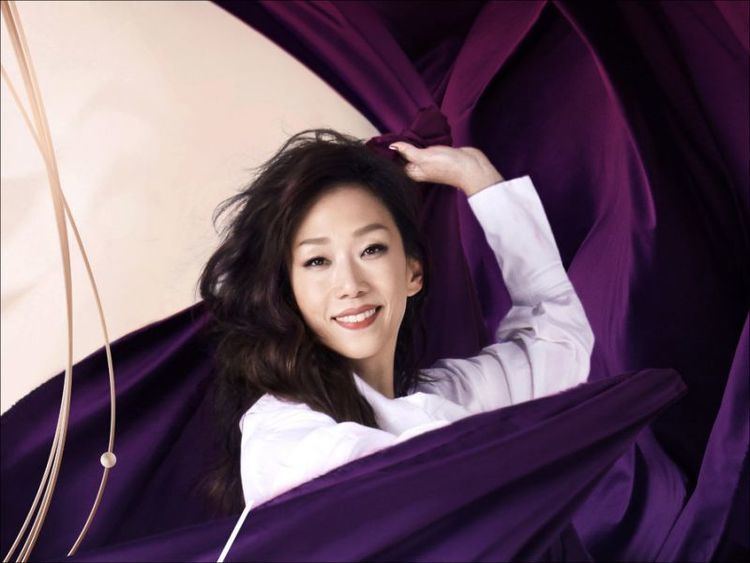 Lam gained popularity in Taiwan with her debut Mandarin release "Home Again Without You" ("愛上一個不回家的人") in 1991. In 1995 she teamed up with Jonathan Lee, Taiwanese music producer, and released her fourth Mandarin album Love, Sandy featuring the hit single "Scars" ("傷痕"), which became one of the all-time best selling Chinese language albums. Since then Lam has moved beyond the Hong Kong music scene and spent most of her time in Taiwan, China, and Japan. Her 2006 Mandarin language album Breathe Me was recorded in South Korea, Taiwan, mainland China and Hong Kong.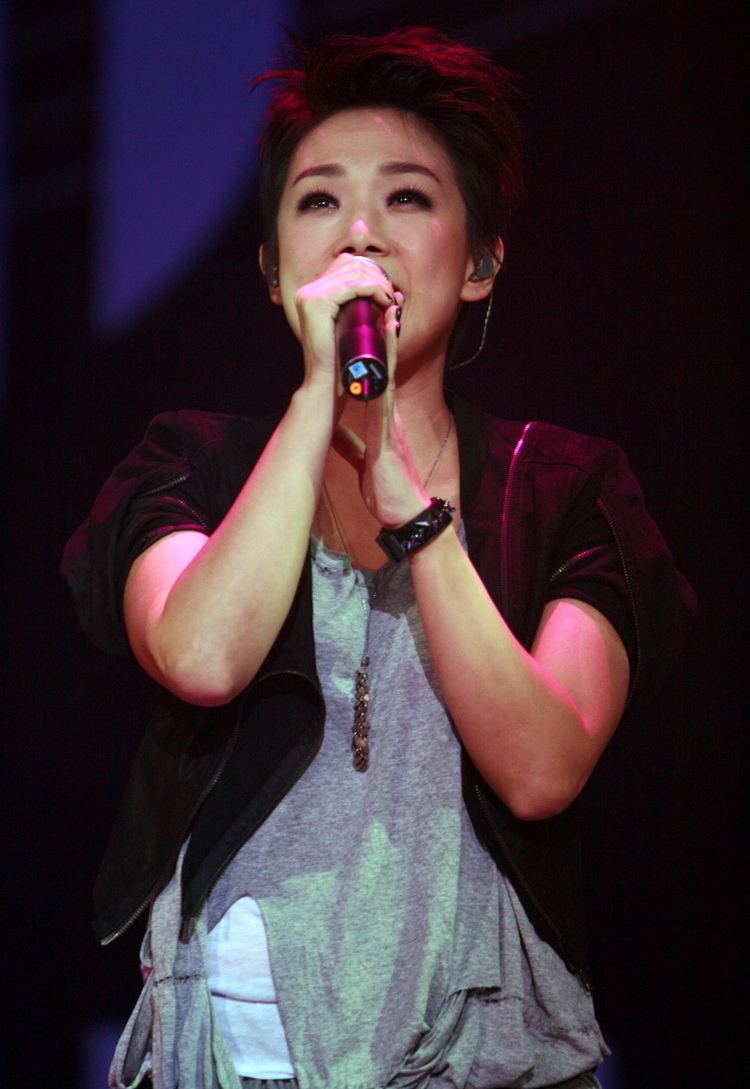 Lam returned to the music scene with a hit single "At Least I Still Have You" ("至少還有你") from her first album with Virgin in 2000. A Korean remake of the song, sung by Super Junior-M, a sub-group of the K-Pop band Super Junior, was released on their Me album titled Dangsinigie (당신이기에) in 2008. In December 2001 she released a Mandarin-language album entitled "Truly Sandy", on which she co-wrote four songs. In the same year, Lam appeared as cast member of an Andrew Lloyd Webber concert Masterpiece, which also featured West End and Broadway star Elaine Paige and China's all-time best-selling recording artist Kris Phillips. This concert was sold out with an audience of over 17,700 people.
Lam has won many awards during the course of her career, including Best Regional Performing Female Artist, Best Album, Best Female Vocalist, the Asia Pacific Most Outstanding Female Artist, and an honorary Music Award for her contributions to the music industry.
Lam won a total of four awards at the 24th Golden Melody Awards in 2013. These include "Best Female Singer" as well as "Best Mandarin Album", "Best Album Producer" & "Best Musical Arranger" for her album "Gaia".
Lam married Taiwanese singer-songwriter and producer Jonathan Lee in 1998, but the pair divorced in 2004. Together, they have a daughter Renee (李喜兒), born 17 May 1998. The year after the divorce, she was in a relationship with Chan Fai-hung, an employee of Gold Label Records until July 2006, citing her demanding schedules after her return to the Hong Kong entertainment circle.
Lam has been in a relationship with drummer and music producer Joventino Couto Remotigue since 2011.
Sandy Lam (林憶蓮) - Released April 1985
Anger (放縱) - Released March 1986
Sandy (憶蓮) - Released February 1987
Grey (灰色) - Released August 1987
Ready - Released June 1988
City Project Part I - City Rhythm (都市觸覺Part I City Rhythm) - Released December 1988
City Project Part I - City Rhythm Take Two (都市觸覺Part I City Rhythm Take Two) EP - Released April 1989
City Project Part II - Fuir La Cite (都市觸覺Part II 逃離鋼筋森林) - Released October 1989
City Project - Dynamic Reaction (都市觸覺之推搪) EP - Released April 1990
City Project Part III - Faces And Places (都市觸覺Part III Faces And Places) - Released August 1990
Dance Mega Mix (傾斜都市燒燒燒) EP - Released December 1990
Drifting (夢了、瘋了、倦了) - Released February 1991
Wildflower (野花) - Released December 1991
Come Back To Love (回來愛的身邊) - Released October 1992
Begin Again (不如重新開始) - Released April 1993
Sandy '94 - Released June 1994
Feeling Perfect (感覺完美) - Released January 1996
Love Returns (回歸) EP - Released October 1996
Encore EP - Released June 2002
True Colour (本色) [1] - Released 10 November 2005
Re: Workz - Released 17 January 2014
In Search of Lost Time (陪著我走) - Released 16 May 2016
Home Again Without You (愛上一個不回家的人) - Released December 1990
City Heart (都市心) - Released October 1991
Doesn't Matter Who I Am (不必在乎我是誰) - Released May 1993
Love, Sandy - Released January 1995
Night's Too Dark (夜太黑) - Released July 1996
Clang Rose (鏗鏘玫瑰) - Released January 1999
Sandy Lam's (林憶蓮's) - Released 18 January 2000
2001 Sandy (2001蓮) - Released December 2000
Truly...Sandy Lam (原來…林憶蓮) - Released December 2001
Breathe Me (呼吸) [2] - Released 26 August 2006
Gaia (蓋亞) - Released 20 September 2012
Simple - Released March 1994
Open Up - Released March 1995
I Swear (愛是唯一) - Released February 1996
Wonderful World (美妙世界) - Released January 1997