Occupation

Actor, model




Height

1.81 m




Role

Actor




Name

Taylor Kitsch








Born

April 8, 1981 (age 42) (

1981-04-08

) Kelowna, British Columbia, Canada


Years active

2002–2004 (model)2006–present (actor)




Nominations

People's Choice Award for Favorite On-Screen Chemistry




Siblings

Daman Kitsch, Brody Kitsch




Movies and TV shows

John Carter, Friday Night Lights, Battleship, True Detective, Savages




Education

University of Lethbridge



Similar

Aaron Taylor Johnson, Lynn Collins, Brooklyn Decker
Taylor kitsch on strombo full interview
Taylor Kitsch (born April 8, 1981) is a Canadian actor and model. He is best known for his work in films, such as X-Men Origins: Wolverine (2009), Battleship (2012), John Carter (2012), Savages (2012) and Lone Survivor (2013).
Contents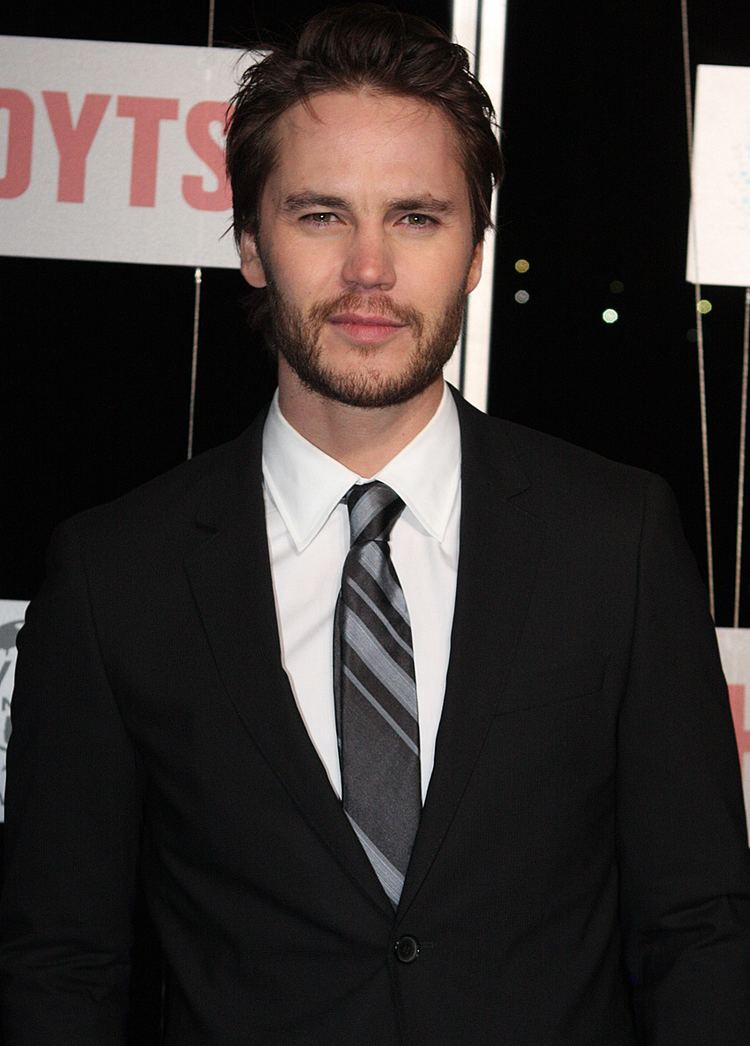 Kitsch is also known for his work in television, he portrayed Tim Riggins in the NBC series Friday Night Lights (2006–2011), starred in the second season of the HBO series True Detective as Paul Woodrugh, and appeared in the Television film The Normal Heart (2014) as Bruce Niles.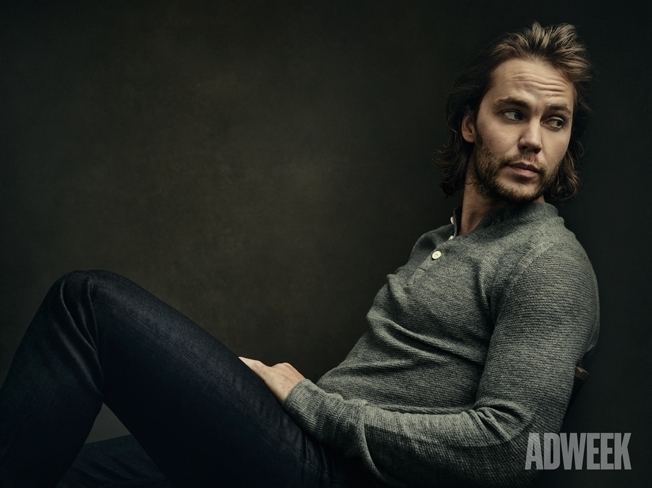 Why Tim Riggins is Taylor Kitsch's Spirit Animal
Early life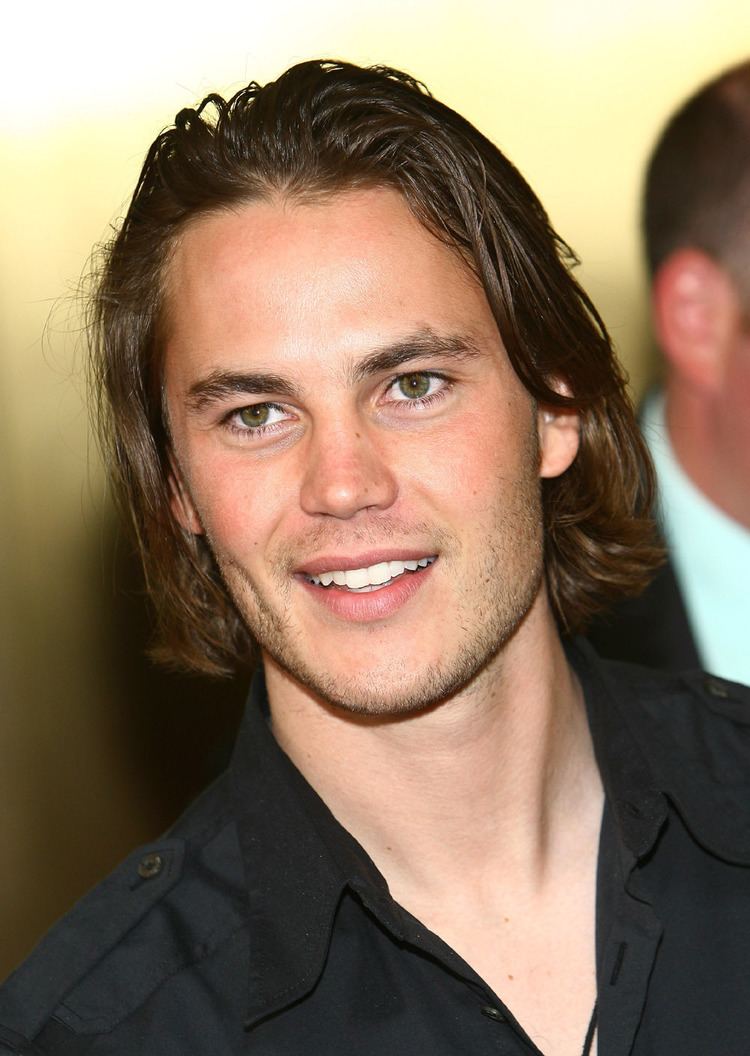 Kitsch was born in Kelowna, British Columbia. His mother, Susan (Green), worked for the BC Liquor Board, while his father, Drew Kitsch, worked in construction. His parents separated when he was one, and he and his two older brothers, Brody and Daman, were raised by their mother in a mobile home park. He also has two younger maternal half-sisters. Kitsch lived in Port Moody and Anmore. He started playing ice hockey at age 3. He attended Gleneagle Secondary School in Coquitlam. He played junior ice hockey for the Langley Hornets in the British Columbia Hockey League, before a knee injury ended his career. Following his injury, Kitsch took nutrition and economics courses at the University of Lethbridge for a year and lived with his brother.
Career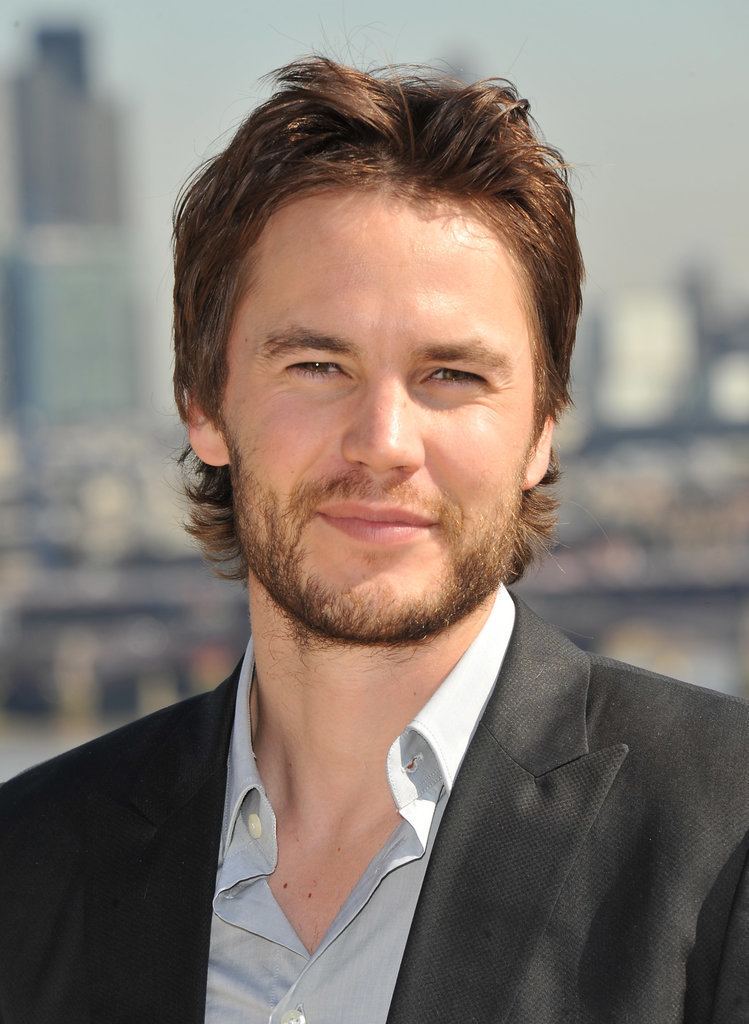 Kitsch moved to New York City in 2002, after receiving an opportunity to pursue modeling with IMG; he studied acting there as well, and became a nutritionist and personal trainer. For a time in New York he was homeless and took to sleeping on subway trains in the middle of the night. In 2004, he relocated to Los Angeles, where he modeled for Diesel and Abercrombie & Fitch. He also appeared in the limited edition coffee table book About Face by celebrity photographer John Russo.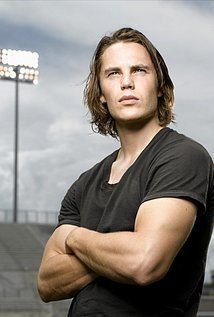 In 2006, Kitsch was cast in his breakout role on the NBC sports teen drama television series Friday Night Lights, based on Peter Berg's 2004 film of the same name and set in the fictional town of Dillon, Texas. For five seasons, Kitsch portrayed the role of Tim Riggins, a high school student who is the fullback/running back of the Dillon Panthers. The series premiered in October 2006 to universal critical acclaim from critics and over 7.7 million viewers. Kitsch has ruled out reprising his role in a potential film sequel to the television series. He played Pogue Parry in The Covenant, alongside Steven Strait, Sebastian Stan, Laura Ramsey, Toby Hemingway, Jessica Lucas and Chace Crawford. In February 2008, he signed on to play Gambit in the X-Men franchise spinoff X-Men Origins: Wolverine, released in May 2009. Of the fan-favorite character Gambit, Kitsch states, "I knew of him, but I didn't know the following he had. I'm sure I'm still going to be exposed to that. I love the character, I love the powers, and I love what they did with him. I didn't know that much, but in my experience, it was a blessing to go in and create my take on him. I'm excited for it, to say the least."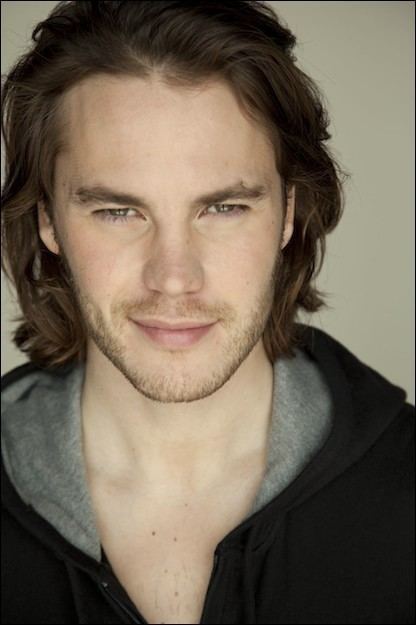 In 2010, Kitsch starred in Steven Silver's The Bang Bang Club, an historical drama set in South Africa which documents the final bloody days of the apartheid. He had to lose 35 pounds in two months to play the role of photojournalist Kevin Carter, alongside Ryan Phillippe and Malin Åkerman. In November 2010, The Hollywood Reporter named Kitsch as one of the young male actors who are "pushing – or being pushed" into taking over Hollywood as the new "A-List". In the 2012 Disney film John Carter, based on Edgar Rice Burroughs's fantasy novel A Princess of Mars, he played the title character, a Confederate soldier who is transported to Mars. Despite the films failure at the box office, Kitsch said, "I'm very proud of John Carter. Box office doesn't validate me as a person, or as an actor." In May 2012, Kitsch starred in Peter Berg's Battleship, based on Hasbro's toy game, as Lieutenant Alex Hopper. It, too, failed at the box office. The film marked his reunion with Berg and former Friday Night Lights co-star, Jesse Plemons. In July 2012, he starred in Oliver Stone's Savages, with Blake Lively, Salma Hayek and Aaron Taylor-Johnson. HitFix's film critic Drew McWeeny was positive of Kitsch's bond with Johnson which he described as "not only credible but lived in and authentic throughout the film". McWeeny wrote that Kitsch was used the right way in this film with an ensemble that pushes him or challenges him in scenes which resulted in his playing hard, playing intense.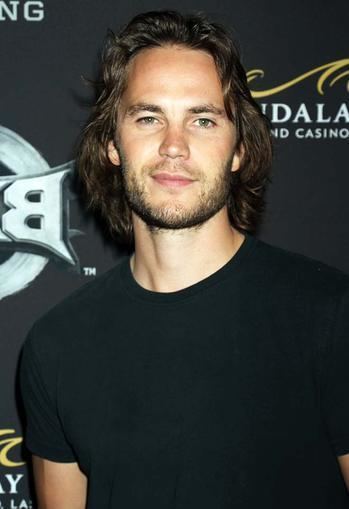 In 2013, Kitsch starred in The Grand Seduction, remake of Jean-François Pouliot's French-Canadian La Grande Séduction (2003) directed by Don McKellar, and another Peter Berg film, Lone Survivor, based on Marcus Luttrell's book. He plays alongside Jim Parsons, Julia Roberts and Mark Ruffalo in Ryan Murphy's The Normal Heart, which aired on HBO on May 25, 2014. Kitsch is in negotiations for the lead role in the American remake of The Raid. Kitsch starred in the sophomore season of True Detective, opposite Vince Vaughn, Rachel McAdams, and Colin Farrell. Kitsch will write, direct and star in the drama Pieces.
Personal life
Kitsch purchased 3.64 acres of land on Lake Austin, Texas in 2012 and began building a house there in 2015.
Filmography
Actor
-
American Primeval (TV Mini Series) (filming)
as
Isaac
- Episode #1.4 - Isaac
- Episode #1.5 - Isaac
- Episode #1.6 - Isaac
- Episode #1.2 - Isaac
- Episode #1.1 - Isaac
- Episode #1.3 - Isaac
2023
Painkiller (TV Mini Series) (post-production)
as
Glen Kryger
- Episode #1.4 (2023) - Glen Kryger
- Episode #1.6 (2023) - Glen Kryger
- Episode #1.5 (2023) - Glen Kryger
- Episode #1.3 (2023) - Glen Kryger
- Episode #1.2 (2023) - Glen Kryger
- Episode #1.1 (2023) - Glen Kryger
2023
Waco: The Aftermath (TV Series)
as
Older David Koresh
- A Common Enemy (2023) - Older David Koresh (uncredited)
2022
Koz (Podcast Series)
as
Darrin 'Koz' Kozlowski
2022
The Terminal List (TV Series)
as
Ben Edwards
- Reclamation (2022) - Ben Edwards
- Extinction (2022) - Ben Edwards
- Transience (2022) - Ben Edwards
- Disruption (2022) - Ben Edwards
- Detachment (2022) - Ben Edwards
- Consolidation (2022) - Ben Edwards
- Encoding (2022) - Ben Edwards
- The Engram (2022) - Ben Edwards
2020
The Defeated (TV Series)
as
Max McLaughlin
- Mutti (2020) - Max McLaughlin
- Homecoming (2020) - Max McLaughlin
- Blessed (2020) - Max McLaughlin
- Bellyful (2020) - Max McLaughlin
- Nakam (2020) - Max McLaughlin
- Rainbows (2020) - Max McLaughlin
- Brother of Edmund (2020) - Max McLaughlin
- First Trick (2020) - Max McLaughlin
2018
Waco (TV Mini Series)
as
David Koresh
- Day 51 (2018) - David Koresh
- Stalling for Time (2018) - David Koresh
- Of Milk and Men (2018) - David Koresh
- Operation Showtime (2018) - David Koresh
- The Strangers Across the Street (2018) - David Koresh
- Visions and Omens (2018) - David Koresh
2017
Only the Brave
as
Christopher MacKenzie
2017
American Assassin
as
Ghost
2015
True Detective (TV Series)
as
Officer Paul Woodrugh
- Omega Station (2015) - Officer Paul Woodrugh
- Black Maps and Motel Rooms (2015) - Officer Paul Woodrugh
- Church in Ruins (2015) - Officer Paul Woodrugh
- Other Lives (2015) - Officer Paul Woodrugh
- Down Will Come (2015) - Officer Paul Woodrugh
- Maybe Tomorrow (2015) - Officer Paul Woodrugh
- Night Finds You (2015) - Officer Paul Woodrugh
- The Western Book of the Dead (2015) - Officer Paul Woodrugh
2014
The Pieces (Short)
as
Kyle
2014
The Normal Heart (TV Movie)
as
Bruce Niles
2013
Lone Survivor
as
Michael Murphy
2013
The Grand Seduction
as
Dr. Paul Lewis
2012
Savages: The Interrogations (Video short)
as
Chon
2012
Battleship
as
Lieutenant Alex Hopper
2012
John Carter
as
John Carter
2006
Friday Night Lights (TV Series)
as
Tim Riggins
- Always (2011) - Tim Riggins
- Texas Whatever (2011) - Tim Riggins
- The March (2011) - Tim Riggins
- Don't Go (2011) - Tim Riggins
- Expectations (2010) - Tim Riggins
- Thanksgiving (2010) - Tim Riggins
- Laboring (2010) - Tim Riggins
- Injury List (2010) - Tim Riggins
- I Can't (2010) - Tim Riggins
- The Lights in Carroll Park (2010) - Tim Riggins
- Toilet Bowl (2010) - Tim Riggins
- In the Bag (2009) - Tim Riggins
- Stay (2009) - Tim Riggins
- The Son (2009) - Tim Riggins
- A Sort of Homecoming (2009) - Tim Riggins
- In the Skin of a Lion (2009) - Tim Riggins
- After the Fall (2009) - Tim Riggins
- East of Dillon (2009) - Tim Riggins
- Tomorrow Blues (2009) - Tim Riggins
- Underdogs (2009) - Tim Riggins
- A Hard Rain's Gonna Fall (2008) - Tim Riggins
- The Giving Tree (2008) - Tim Riggins
- Game of the Week (2008) - Tim Riggins
- New York, New York (2008) - Tim Riggins
- Keeping Up Appearances (2008) - Tim Riggins
- It Ain't Easy Being J.D. McCoy (2008) - Tim Riggins
- Every Rose Has Its Thorn (2008) - Tim Riggins
- Hello, Goodbye (2008) - Tim Riggins
- How the Other Half Lives (2008) - Tim Riggins
- Tami Knows Best (2008) - Tim Riggins
- I Knew You When (2008) - Tim Riggins
- May the Best Man Win (2008) - Tim Riggins
- Leave No One Behind (2008) - Tim Riggins
- Humble Pie (2008) - Tim Riggins
- Who Do You Think You Are? (2008) - Tim Riggins
- Jumping the Gun (2008) - Tim Riggins
- There Goes the Neighborhood (2008) - Tim Riggins
- The Confession (2007) - Tim Riggins
- Seeing Other People (2007) - Tim Riggins
- Pantherama! (2007) - Tim Riggins
- How Did I Get Here (2007) - Tim Riggins
- Let's Get It On (2007) - Tim Riggins
- Backfire (2007) - Tim Riggins
- Are You Ready for Friday Night? (2007) - Tim Riggins
- Bad Ideas (2007) - Tim Riggins
- Last Days of Summer (2007) - Tim Riggins
- State (2007) - Tim Riggins
- Best Laid Plans (2007) - Tim Riggins
- Mud Bowl (2007) - Tim Riggins
- Ch-Ch-Ch-Ch-Changes (2007) - Tim Riggins
- Extended Families (2007) - Tim Riggins
- I Think We Should Have Sex (2007) - Tim Riggins
- Black Eyes and Broken Hearts (2007) - Tim Riggins
- Blinders (2007) - Tim Riggins
- Upping the Ante (2007) - Tim Riggins
- Little Girl I Wanna Marry You (2007) - Tim Riggins
- What to Do While You're Waiting (2007) - Tim Riggins
- Nevermind (2007) - Tim Riggins
- It's Different for Girls (2006) - Tim Riggins
- Full Hearts (2006) - Tim Riggins
- Crossing the Line (2006) - Tim Riggins
- Homecoming (2006) - Tim Riggins
- El Accidente (2006) - Tim Riggins
- Git'er Done (2006) - Tim Riggins
- Who's Your Daddy (2006) - Tim Riggins
- Wind Sprints (2006) - Tim Riggins
- Eyes Wide Open (2006) - Tim Riggins
- Pilot (2006) - Tim Riggins
2010
The Bang Bang Club
as
Kevin Carter
2009
X-Men Origins: Wolverine
as
Remy LeBeau
2008
Gospel Hill
as
Joel Herrod
2006
The Covenant
as
Pogue Parry
2006
Snakes on a Plane
as
Kyle
2006
John Tucker Must Die
as
Justin
2006
Godiva's (TV Series)
as
Colm
- Flipping Switches (2006) - Colm
2006
Kyle XY (TV Series)
as
Male Camper
- Pilot (2006) - Male Camper
Producer
-
Pieces (producer) (announced)
2023
Waco: The Aftermath (TV Series) (executive producer - 5 episodes)
- Reckoning (2023) - (executive producer)
- Conspiracy (2023) - (executive producer)
- The Gospel According to Livingstone Fagan (2023) - (executive producer)
- A Common Enemy (2023) - (executive producer)
- Truths and Consequences (2023) - (executive producer)
2018
Waco (TV Mini Series) (executive producer - 6 episodes)
- Day 51 (2018) - (executive producer)
- Stalling for Time (2018) - (executive producer)
- Of Milk and Men (2018) - (executive producer)
- Operation Showtime (2018) - (executive producer)
- The Strangers Across the Street (2018) - (executive producer)
- Visions and Omens (2018) - (executive producer)
Director
2014
The Pieces (Short) (attached)
Writer
2013
Pieces (Short) (writer)
Thanks
2012
John Carter: 100 Years in the Making (Video documentary short) (grateful acknowledgment)
Self
2022
Entertainment Tonight (TV Series)
as
Self
- Episode #41.251 (2022) - Self
- Episode #41.249 (2022) - Self
- Episode #41.244 (2022) - Self
2018
The Late Late Show with James Corden (TV Series)
as
Self - Guest
- Chris Pratt/Taylor Kitsch/James Bay (2022) - Self - Guest
- Taylor Kitsch/Dan Stevens/Ron Funches (2018) - Self - Guest
2011
Made in Hollywood (TV Series)
as
Self
- Frozen II/A Beautiful Day in the Neighborhood/21 Bridges/Lady and the Tramp (2019) - Self
- American Assassin/It/Wonder Woman/The Big Sick (2017) - Self
- Episode #6.24 (2011) - Self
2011
Jimmy Kimmel Live! (TV Series)
as
Self - Guest
- Billie Eilish/Taylor Kitsch/Jessie Reyez (2019) - Self - Guest
- Episode #10.85 (2011) - Self - Guest
2017
Ok! TV (TV Series)
as
Self
- Episode #5.59 (2019) - Self
- Episode #3.105 (2018) - Self
- Episode #3.35 (2017) - Self
- Episode #3.10 (2017) - Self
2019
Hollywood Insider (TV Series)
as
Self
- Behind The Scenes: '21 Bridges' (2019) - Self
2018
Off Camera with Sam Jones (TV Series)
as
Self
- Taylor Kitsch (2018) - Self
2018
The Daily Show (TV Series)
as
Self - Guest
- Taylor Kitsch (2018) - Self - Guest
2012
Live with Kelly and Mark (TV Series)
as
Self - Guest
- Taylor Kitsch/NeNe Leakes/Da Rhythm Band (2018) - Self - Guest
- Live Is LIVE Week - Day 2 (2017) - Self - Guest
- Episode dated 29 February 2012 (2012) - Self - Guest
2018
Late Night with Seth Meyers (TV Series)
as
Self - Guest
- Dakota Johnson/Taylor Kitsch/Maggie Haberman (2018) - Self - Guest
2018
The National Podcast of Texas (Podcast Series)
as
Self - Actor
- Episode #1.4 (2018) - Self - Actor (voice)
2014
The Tonight Show Starring Jimmy Fallon (TV Series)
as
Self - Guest
- Alex Rodriguez/Taylor Kitsch/Clive Davis/Bebe Rexha ft. Florida Georgia Line (2018) - Self - Guest
- Steve Buscemi/Taylor Kitsch/Jon Rineman (2015) - Self - Guest
- Dolly Parton/Taylor Kitsch (2014) - Self - Guest
2017
American Assassin: Alamo Drafthouse Q & A (Video documentary short)
as
Self
2012
The Ellen DeGeneres Show (TV Series)
as
Self - Guest
- Cate Blanchett/Taylor Kitsch/Dain Yoon (2017) - Self - Guest
- Diane Keaton/Taylor Kitsch/Jason Mraz (2014) - Self - Guest
- Mark Wahlberg/Taylor Kitsch/Kym Whitley/Tamar Braxton (2014) - Self - Guest
- Kate Beckinsale/Taylor Kitsch (2012) - Self - Guest
2017
Sidewalks Entertainment (TV Series)
as
Self - Guest
- Dylan, Taylor and Jeremy (2017) - Self - Guest
2017
CBS This Morning (TV Series)
as
Self - Guest
- Episode dated 5 September 2017 (2017) - Self - Guest
2016
American Valor: A Salute to Our Heroes (TV Movie documentary)
as
Self
2016
The Drop-In with Will Malnati (TV Series)
as
Self - Guest (2016)
2014
The Honors: A Salute to American Heroes (TV Movie documentary)
as
Self
2014
M3 Countdown (TV Series)
as
Self
- Episode dated 7 June 2014 (2014) - Self
2014
Lone Survivor: Bringing the Story to Light (Video short)
as
Self
2014
Lone Survivor: Deconstructing the Mission (Video documentary short)
as
Self
2014
Lone Survivor: In the Trenches with Peter Berg (Video documentary short)
as
Self
2014
Lone Survivor: Learning the Basics (Video short)
as
Self
2014
Lone Survivor: MIA- Six Days on the Ranch (Video documentary short)
as
Self
2014
Lone Survivor: Recreating the Firefight (Video short)
as
Self
2014
The Fallen Heroes of Operation Red Wings (Video short)
as
Self
2014
The Talk (TV Series)
as
Self - Guest
- Lisa Whelchel/Mark Wahlberg/Taylor Kitsch/Emile Hirsch/Chef David Myers (2014) - Self - Guest
2012
HBO First Look (TV Series documentary short)
as
Self
- Lone Survivor (2013) - Self
- Battleship (2012) - Self
2012
All Hands on Deck: The Cast of 'Battleship' (Video short)
as
Self / Lieutenant Alex Hopper
2012
Battleship: Battle Stations (Video short)
as
Self
2012
Battleship: Commander Pete (Video short)
as
Self / Lieutenant Alex Hopper
2012
Battleship: Engage in Battle (Video short)
as
Self / Lieutenant Alex Hopper
2012
Battleship: Navy Games (Video short)
as
Self
2012
Battleship: Preparing for Battle (Video short)
as
Self / Lieutenant Alex Hopper
2012
Battleship: The Real Navy (Video short)
as
Self
2012
Charlie Rose (TV Series)
as
Self - Guest
- Episode dated 3 July 2012 (2012) - Self - Guest
2011
Good Morning America (TV Series)
as
Self - Guest
- Episode dated 28 June 2012 (2012) - Self - Guest
- Episode dated 29 February 2012 (2012) - Self - Guest
- Episode dated 30 November 2011 (2011) - Self - Guest
2012
The Hill Chris Climbed: The Gridiron Heroes Story (Documentary)
as
Self
2012
Entertainers with Byron Allen (TV Series documentary)
as
Self - Guest
- Episode dated 11 June 2012 (2012) - Self - Guest
- Episode dated 21 May 2012 (2012) - Self - Guest
- Episode dated 14 May 2012 (2012) - Self - Guest
- Episode dated 7 May 2012 (2012) - Self - Guest
- Episode dated 30 April 2012 (2012) - Self - Guest
- Episode dated 23 April 2012 (2012) - Self - Guest
- Episode dated 30 March 2012 (2012) - Self - Guest
- Episode dated 16 March 2012 (2012) - Self - Guest
2012
John Carter: 100 Years in the Making (Video documentary short)
as
Self
2012
Late Night with Jimmy Fallon (TV Series)
as
Self - Guest
- Episode dated 16 May 2012 (2012) - Self - Guest
2012
The Tonight Show with Jay Leno (TV Series)
as
Self - Guest
- Episode #20.138 (2012) - Self - Guest
2012
Janela Indiscreta (TV Series)
as
Self
- Episode #1.112 (2012) - Self
2012
Cinema 3 (TV Series)
as
Self - Interviewee
- Episode dated 12 April 2012 (2012) - Self - Interviewee
2012
Días de cine (TV Series)
as
Self - Interviewee
- Episode dated 12 April 2012 (2012) - Self - Interviewee
2012
The Big Picture (TV Series)
as
Self
- April 2012 (2012) - Self
2012
Sky News: Sunrise (TV Series)
as
Self
- Episode dated 29 March 2012 (2012) - Self
2011
The Hour (TV Series)
as
Self
- Episode #8.133 (2012) - Self
- Episode #8.117 (2012) - Self
- Episode #7.81 (2011) - Self
2012
Big Morning Buzz Live (TV Series)
as
Self - Guest
- Taylor Kitsch/Jeremy Allen White/Sam Talbot (2012) - Self - Guest
2012
Late Show with David Letterman (TV Series)
as
Self - Guest
- Episode #19.102 (2012) - Self - Guest
2012
MSN Exclusives (TV Series)
as
Self
2009
Up Close with Carrie Keagan (TV Series)
as
Self - Guest
- Episode dated 21 April 2011 (2011) - Self - Guest
- Episode dated 4 May 2009 (2009) - Self - Guest
- Episode dated 29 April 2009 (2009) - Self - Guest
2011
The Marilyn Denis Show (TV Series)
as
Self - Guest
- Episode #1.7 (2011) - Self - Guest
2009
Weapon X Mutant Files (Video documentary)
as
Self
2009
Cinetipp (TV Series documentary)
as
Self
- X-Men Origins: Wolverine (2009) - Self
2008
2008 Gemini Awards (TV Special)
as
Self - Presenter
2007
The Teen Choice Awards 2007 (TV Special)
as
Self - Presenter
2007
Breaking the Silence: Exposing the Covenant (Video documentary short)
as
Self
Archive Footage
2022
Entertainment Tonight (TV Series)
as
Self
- Episode #41.252 (2022) - Self
2020
Ok! TV (TV Series)
as
Self
- Episode #7.244 (2020) - Self
- Episode #7.232 (2020) - Self
2019
Today (TV Series)
as
Self
- Episode dated 26 December 2019 (2019) - Self
2015
Larry Kramer in Love and Anger (Documentary)
as
Bruce Niles
2014
Lennon or McCartney (Documentary short)
as
Self
2012
Made in Hollywood (TV Series)
as
Self
- Episode #7.27 (2012) - Self
- Episode #7.20 (2012) - Self
2012
The Big Picture (TV Series)
as
Self
- John Carter (2012) - Self
2011
The Marilyn Denis Show (TV Series)
as
Self
- Episode #1.67 (2011) - Self
References
Taylor Kitsch Wikipedia
(Text) CC BY-SA