Name

Talwinder Parmar




Battles/wars

Khalistan movement


Years of service

1979 - 1992








Allegiance

Babbar Khalsa International


Rank

Founder of Babar Khalsa




Died

October 15, 1992, Phillaur



Nickname(s)

Talwinder Singh Babar




Organizations founded

Babbar Khalsa





Similar

Sukhdev Singh Babbar, Jarnail Singh Bhindranwale, Gurbachan Singh Manochahal
Jagmeet Singh WON'T Condemn Air India Bomber (Alleged Architect) Talwinder Singh Parmar Posters
Talwinder Singh Parmar (February 26, 1944 – October 15, 1992) was born in Panshta (Panchhat), Kapurthala, Punjab, India. He belonged to the Sikh Rajput community.
Contents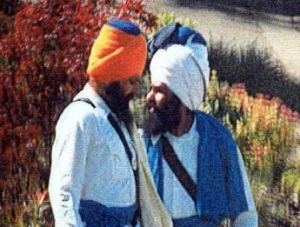 Parmar carried out fighting from outside India founding the Babbar Khalsa International (BKI) in Vancouver, British Columbia, Canada in 1979. Parmar was the overall chief of Babbar Khalsa whereas Sukhdev Singh Babbar was only the Chief of India. Parmar later became a naturalized Canadian citizen. The Commission of Inquiry into the Investigation of the Bombing of Air India Flight 182 concluded that Talwinder Singh Parmar, although never convicted, was the leader of the conspiracy to bomb Air India flights in 1985. He was killed in a police encounter with Punjab Police on October 15, 1992; details of this incident are disputed.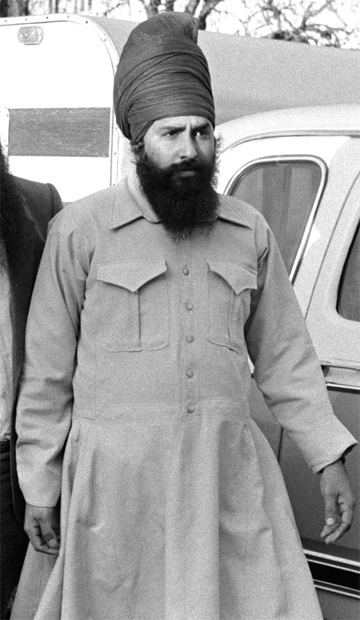 In July 2007, the investigative magazine Tehelka reported that Parmar may have confessed to the Punjab police during interrogations preceding his death. He is said to have supplied the dynamite to Lakhbir Singh Rode, a nephew of Jarnail Singh Bhindranwale, who was claimed to have been the mastermind behind the bombing of Air India Flight 182.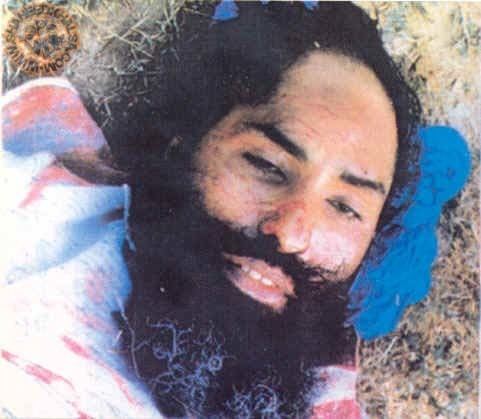 Sos 12 192013 part 2 dr amarjit singh on role of talwinder singh parmar in kanishka bomb blast
Wanted in India
On November 19, 1981 the Punjab Police was looking for Bhai Tarsem Singh Kalasinghian and his accomplices, when on the morning of November 19, 1981 an encounter took place at Daheru village in Ludhiana district in which Police Inspector Pritam Singh Bajwa and Constable Surat Singh of Jalandhar were gunned down. All of the militants hiding in a house of Amarjit Singh Nihang managed to escape. Among those named in the FIR were Wadhawa Singh (present chief of Babbar Khalsa now based in Pakistan), Talwinder Singh Parmar, Amarjit Singh Nihang, Amarjit Singh (Head Constable), Sewa Singh (Head Constable) and Gurnam Singh (Head Constable). This is believed to be the first act which gained Babar Khalsa and its chief Talwinder Singh Parmar notoriety. In 1982, India issued a warrant for Parmar's arrest for six charges of murder, stemming from the killing of police officers. Canada declined to extradiate Parmar to India.
On April 8, 1985 he was wiretapped while he phoned a German man from his Canadian residence, and discussed whether it was feasible to assassinate Rajiv Gandhi. However, the recordings of the conversation were later erased by Canadian Security Intelligence Service (CSIS).
Air India Flight 182
In 1985, Parmar and Inderjit Singh Reyat were arrested by the Royal Canadian Mounted Police (RCMP) on explosive charges, linking the two to the Air India bombing for the very first time. Parmar was acquitted of all charges, where Reyat was charged for possession of an unlicensed firearm. Reyat was fined $2000 and put on probation.
The Commission of Inquiry into the Investigation of the Bombing of Air India Flight 182 concluded that Talwinder Singh Parmar "is now believed that he was the leader of the conspiracy to bomb Air India flights" Only Inderjit Singh Reyat who admitted to building the bomb, was convicted in the Air India bombing. Parmar was killed in India in 1992 and was never charged or stood trial for any allegations against him for any role in the Air India bombing.
Alleged confession to Punjab Police in 1992
In July 2007 the investigative newsmagazine Tehelka reported that Parmar had been interrogated in India between October 9 and 14, 1992, by senior police officers, where he revealed that the Air India 182 blasts were instigated by Lakhbir Singh Rode.
Recently, retired Punjab Police DSP Harmail Singh Chandi, the key official behind Parmar's arrest at Jammu in September 1992, and his subsequent interrogation before he was killed, has come forward with audiotapes and statements from Parmar's confessions. Despite being ordered to destroy these records, he had apparently preserved them in secret. The confession apparently outlines many details of the plot:
"Around May 1985, a functionary of the
International Sikh Youth Federation
came to me and introduced himself as Lakhbir Singh and asked me for help in conducting some violent activities to express the resentment of the Sikhs. I told him to come after a few days so that I could arrange for dynamite and battery etc. He told me that he would first like to see a trial of the blast...After about four days, Lakhbir Singh and another youth, Inderjit Singh Reyat, both came to me. We went into the jungle (of British Columbia). There we joined a dynamite stick with a battery and triggered off a blast. Lakhbir and Inderjit, even at that time, had in their minds a plan to blast an aeroplane. I was not too keen on this plan but agreed to arrange for the dynamite sticks. Inderjit wanted to use for this purpose a transistor fitted with a battery.... That very day, they took dynamite sticks from me and left.Then Lakhbir Singh, Inderjit Singh and their accomplice, Manjit Singh, made a plan to plant bombs in an Air India (AI) plane leaving from Toronto via London for Delhi and another flight that was to leave Tokyo for Bangkok. Lakhbir Singh got the seat booking done from Vancouver to Tokyo and then onwards to Bangkok, while Manjit Singh got it done from Vancouver to Toronto and then from Toronto to Delhi. Inderjit prepared the bags for the flights, which were loaded with dynamite bombs fitted with a battery and transistor. They decided that the suitcases will be booked but they themselves will not travel by the same flights although they will take the boarding passes. After preparing these bombs, the plan was ready for execution by June 21 or 22, 1985. However, the bomb to be kept in the flight from Tokyo to Delhi via Bangkok exploded at the Narita airport on the conveyor belt. The second suitcase that was loaded on the Toronto-Delhi ai flight exploded in the air." - from alleged confession by Talwinder Singh Parmar
After this interrogation, Parmar was shown as having been killed in an exchange of fire between police and six militants in the early morning of 15 October 1992, near village Kang Arian in Phillaur sub-division. However, Tehelka claims that actually, Parmar had been killed while in custody. It cites discrepancies between the First Information Report (FIR) regarding the incident, and the post-mortem report. According to the FIR, Parmar was killed by AK-47 fire by SSP Satish K Sharma, firing from a rooftop, at 5:30 AM. The PMR shows that the line of fire of the three bullets are different, which is not possible if one person is firing from a fixed position. Also, the PMR says that the time of death was between 12am and 2am.
The tapes and statements are claimed to have been handed over to the Royal Canadian Mounted Police (RCMP) and the John Major Commission of Inquiry that is reinvestigating the Kanishka blast. This was made possible through the efforts of the Punjab Human Rights Organisation (PHRO), a Chandigarh-based NGO that conducted interviews of Parmar's associates and prepared a comprehensive report over seven years.
Tehelka reports that "the PHRO's Principal Investigator Sarbjit Singh and lawyer Rajvinder Singh Bains flew to Canada along with Harmail in June and produced their findings before the Commission's counsels". Official inquiry spokesman Michael Tansey told The Globe and Mail: "We're aware of this article in Tehelka, and we will explore this and any other allegations when the hearings resume in the fall."
Meanwhile, Lakhbir Singh Rode, who is the head of the banned International Sikh Youth Federation, is now alleged to be living in Lahore.
References
Talwinder Singh Parmar Wikipedia
(Text) CC BY-SA