Country

India




Language spoken

Urdu




State

Jammu and Kashmir




Founded

Raja Jambulochan




Elevation

327 m




Area

167 km2


District

Jammu








Colleges and Universities

University of Jammu, Central University of Jammu, Sri Chandra College of Medical Sciences, Sher-e-Kashmir University of Agricultural Sciences and Technology of Jammu



Map of Jammu
Jammu pronunciation is the largest city in the Jammu Division and the winter capital of state of Jammu and Kashmir in India. It is situated on the banks of the Tawi River. It is administered by a municipal corporation.
Contents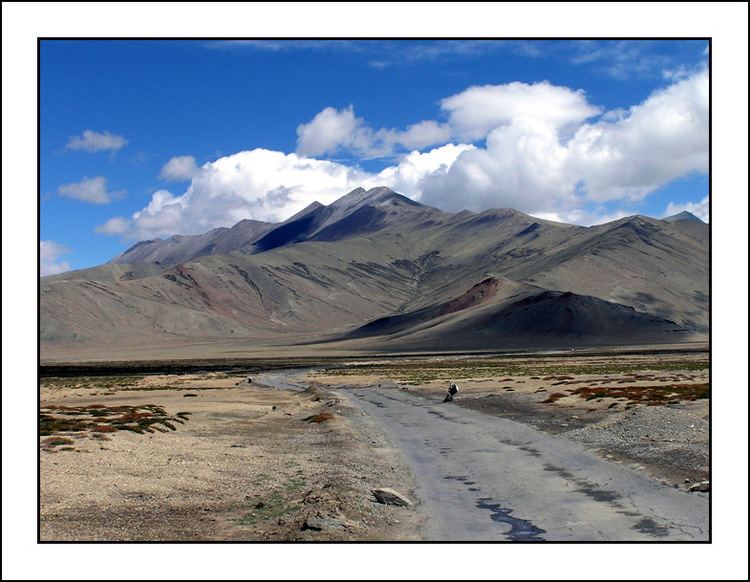 Indian restaurant indian street food at jammu railway station
Food of jammu and kashmir tribal fare from north india
Geography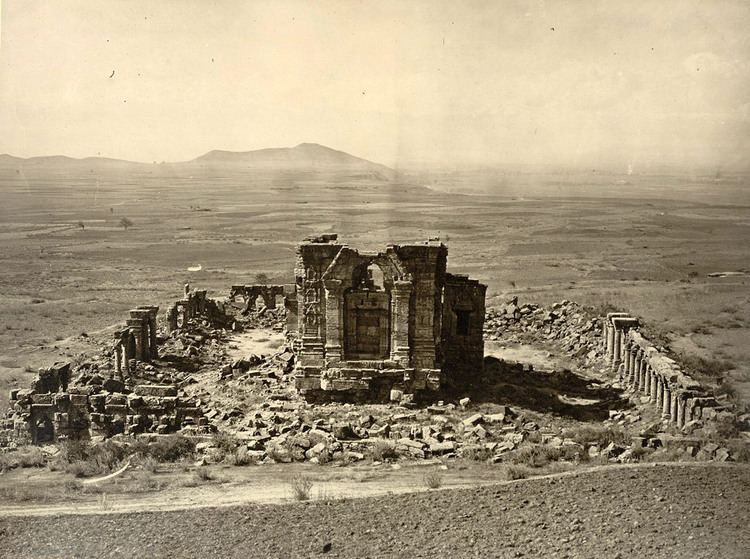 Jammu is located at 32.73°N 74.87°E / 32.73; 74.87. It has an average elevation of 327 m (1,073 ft). Jammu city lies at uneven ridges of low heights at the Shivalik hills. It is surrounded by Shivalik range to the north, east and southeast while the Trikuta Range surrounds it in the north-west. It is approximately 600 kilometres (370 mi) from the national capital, New Delhi.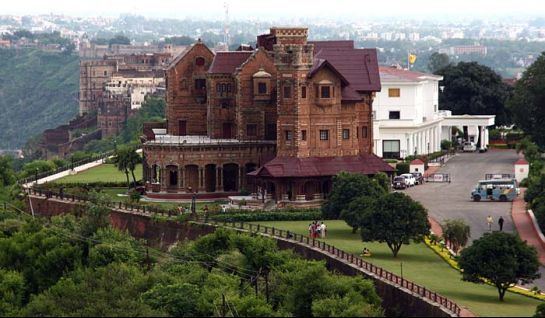 The city spreads around the Tawi river with the old city overlooking it from the north (right bank) while the new neighbourhoods spread around the southern side (left bank) of river. There are five bridges on the river. The city is built on a series of ridges.
Etymology
The name Jammu is derived from its ruler who founded it. Raja Jambulochan founded this city and named it Jambupur which later changed to Jammu. Many historians and locals believe that Jammu was founded by Raja Jambu Lochan in the 14th century BC.
History
Jammu has historically been the capital of Jammu Province and the winter capital of the east, while Jammu and Kashmir princely state (1846–1952). Jambu Lochan was the brother of Raja Bahu Lochan who constructed a fort, Bahu Fort, on the bank of river Tawi. The city name figures in the ancient book Mahabharata. Excavation near Akhnoor, 32 kilometres (20 mi) from Jammu city, provides evidence that Jammu was once part of the Harappan civilization.
Remains from the Maurya, Kushan, Kushanshahs and Gupta periods have also been found in Jammu. After 480 CE, the area was dominated by the Hephthalites and ruled from Kapisa and Kabul. They were succeeded by the Kushano-Hephthalite dynasty from 565 to 670 CE, then by the Shahi from 670 CE to the early 11th century, when the Shahi were destroyed by the Ghaznavids.
Jammu is also mentioned in accounts of the campaigns of Timur. The area witnessed changes of control following invasions by Mughals and Sikhs, before finally falling under the control of the British.
The Dev Dynasty ruled it for about 984 years from 840 CE to 1816 CE. The city remained in scientific isolation and lagged behind other Indian cities. Then came the Dogra Rule that revived its ancient glory by building great temples, renovated old shrines, built educational institutes and many more. A 43 km long railway line connecting Jammu with Sialkot was laid in 1897 but it was abandoned after the Partition of India as the railway link to Sialkot was broken. Jammu had no rail services until 1971, when the Indian Railways laid the Pathankot - Jammu Tawi Broad Gauge line. The new Jammu Tawi station was opened in 1975. In 2000, much of the old railway station was demolished to make way for an art centre.

After partition of India, Jammu continued to be the winter capital of the state.
Climate
Jammu, like the rest of north-western India, features a humid subtropical climate (Köppen: Cwa), with extreme summer highs reaching 46 °C (115 °F), and temperatures in the winter months occasionally falling below 4 °C (39 °F). June is the hottest month with average highs of 40.6 °C (105.1 °F), while January is the coldest month with average lows reaching 7 °C (45 °F). Average yearly precipitation is about 42 inches (1,100 mm) with the bulk of the rainfall in the months from June to September, although the winters can also be rather wet. In winter dense smog causes much inconvenience and temperature even drops to 2 °C (36 °F). In summer, particularly in May and June, extremely intense sunlight or hot winds can raise the mercury to 46 °C (115 °F). Following the hot season, the monsoon lashes the city with heavy downpours along with thunderstorms: rainfall may total up to 669 mm (26.3 in) in the wettest months.
Transport
Jammu city has a railway station called Jammu Tawi (station code JAT) that is connected with major cities of India. The old railway link to Sialkot was broken after the Partition of India and Jammu had no rail services until 1971, when the Indian Railways laid the Pathankot - Jammu Tawi Broad Gauge line. The new Jammu Tawi station was opened in October 1972 and is an origination point for Express trains. With the commencement of the Jammu–Baramulla line, all trains to the Kashmir Valley will pass through Jammu Tawi. A part of the Jammu–Baramulla project has been executed and the track has been extended to Katra. Jalandhar - Pathankot - Jammu Tawi section has been doubled and electrified.
National Highway 1A which passes through Jammu connects it to the Kashmir valley. National Highway 1B connects Jammu with Poonch town. Jammu is just 80 kilometres (50 mi) from Kathua town, while it is 68 kilometres (42 mi) from Udhampur city. Katra is also 49 kilometres (30 mi) away.
Jammu Airport is in the middle of Jammu. It has direct flights to Srinagar, Delhi, Amritsar, Chandigarh, Leh and Mumbai and Bengaluru. Jammu Airport operate daily 30 arrival and departure flights which is Goair, Air India, Spicejet and Indigo running daily flights.
The city has JKSRTC city buses under and mini buses for local transport which run on some defined routes. These mini buses are called "Matadors". Besides this auto-rickshaw and cycle-rickshaw service is also available. Local taxis are also available.
Administration
Jammu city serves as the winter capital of Jammu & Kashmir state from November to April when all the offices move from Srinagar to Jammu. Srinagar serves as the summer capital from May to October. Jammu was a municipal committee during 2001 census of India. With effect from 5 September 2003, it has upgraded status of a municipal corporation.
Economy
Jammu city is the main cultural and economic centre of the administrative division of Jammu. The city has a number of small industries. Jammu has a number of woodgrain mills to cater to the local population. One of the most famous local Basmati Rice is produced in RS Pura area near jammu, which is then processed in rice mills in Jammu. Apart from Rice Mills scattered all around Jammu, industrial estate at Bari Brahamna has a large presence of Industrial units manufacturing a variety of products right from carpets, electronic goods, electric goods etc. The local government gives incentives for new units by foregoing taxes for a few initial years of establishment. Bari Brahamna also has a freight rail link that helps carry the goods manufactured here to other parts of India.
Tourism
Tourism is the largest industry in Jammu as in the rest of the state. It is also a focal point for the pilgrims going to Vaishno Devi and Kashmir valley as it is second last railway terminal in North India. All the routes leading to Kashmir, Poonch, Doda and Laddakh start from Jammu city. So throughout the year the city remains full of people from all the parts of India. Places of interest include old historic palaces like Mubarak Mandi, Purani Mandi, Rani Park, Amar Mahal, Bahu Fort, Raghunath Temple, Ranbireshwar Temple, Karbala, Peer Meetha, Old city and a number of shopping places, fun parks, etc.
Amar Mahal Palace
The Amar Mahal Palace is a palace in Jammu, in the Indian state of Jammu and Kashmir, India, which has now been converted into a Museum. It was built in the nineteenth century for Raja Amar Singh, a Dogra king by a French architect on the lines of a French Chateau. The palace was donated to the Hari-Tara charitable trust by Dr. Karan Singh for use as a museum. It has many exhibits including a golden throne weighing 120 kg, Pahari miniature and Kangra miniature paintings, a library of 25,000 antique books and many rare art collections. The palace was the last official residence of the Dogra dynasty, and a large collection of portraits of the royal family are also on display in the Museum.
Bahu Fort & Baghe - e - Bahu Garden
Nestled at a distance of 5 km from the city center, Bahu Fort and Garden lies on the left bank of the Tawi River in the city of Jammu. It was built by Raja Bahulochan more than 3000 years ago. Close to the fort, there is a shrine devoted to the Hindu Goddess Kali. It was renovated in 19th century by the Dogra rulers. There is a terraced garden, called Bagh-e-Bahu.
Raghunath Temple
Amongst the temples in Jammu, the Raghunath Temple takes pride of place being situated right in the heart of the city. This temple is situated at the city centre and was built in 1857. Work on the temple was started by Maharaja Gulab Singh, founder of the Kingdom of Jammu and Kashmir, in 1835 AD and was completed by his son Maharaja Ranbir Singh in 1860 AD. The inner walls of the main temple are covered with gold sheet on three sides. There are many galleries with lakhs of saligrams. The surrounding Temples are dedicated to various Gods and Goddesses connected with the epic Ramayana. This temple consists of seven shrines, each with a tower of its own. It is the largest temple complex in northern India. Though 130 years old, the complex is remarkable for sacred scriptures, one of the richest collections of ancient texts and manuscripts in its library. Its arches, surface and niches are undoubtedly influenced by Mughal architecture while the interiors of the temple are plated with gold. The main sanctuary is dedicated to Lord Vishnu's eighth incarnation and Dogras' patron deity, the Rama. It also houses a Sanskrit Library containing rare Sanskrit manuscripts.
Peer Kho Cave
Alongside the same Tawi river are the Peer Kho Cave temple, the Panchbakhtar temple and the Ranbireshwar temple dedicated to Lord Shiva with their own legends and specific days of worship. Peer Kho cave is located on the bank of river Tawi and it is widely believed that Ramayan character Jamvant (the bear god) meditated in this cave. The Ranbireshwar Temple has twelve Shiva lingams of crystal measuring 12" to 18" and galleries with thousands of saligrams fixed on stone slabs. Located on the Shalimar Road near the New Secretariat, and built by Maharaja Ranbir Singh in 1883 AD. It has one central lingam measuring seven and a half feet height (2.3 m) and twelve Shiva lingams of crystal measuring from 15 cm to 38 cm and galleries with thousands of Shiva lingams fixed on stone slabs.
Vaishno Devi
Situated at an altitude of 5,200 feet above sea level, the Holy Cave Shrine of Mata Vaishno Devi or Trikuta Bhagwati has been a beacon of faith and fulfilment to millions of devotees from all over the world. The pilgrimage to the Shrine holds great significance for the pilgrims. The Yatris have to undertake a trek of nearly 12 km from the base camp at Katra. At the culmination of their pilgrimage, the yatries are blessed with the Darshans of the Mother Goddess inside the Sanctum Sanctorum - the Holy Cave. These Darshans are in the shape of three natural rock formations called the Pindies. There are no statues or idols inside the Cave.
A geological study of the Holy Cave has indicated its age to be nearly a million years. As per belief the practice of worshipping Shakti, largely started in the Puranic period and the first mention of the Mother Goddess is in the epic Mahabharat. When the armies of Pandavs and Kaurvas were arrayed in the battlefield of Kurukshetra, Arjun, the chief warrior of Pandavs upon advice of Sri Krishna; meditated upon the Mother Goddess and sought Her blessings for victory. This is when Arjun addresses the Mother Goddess as 'Jambookatak Chityaishu Nityam Sannihitalaye', which means 'you who always dwell in the temple on the slope of the mountain in Jamboo' (probably referring to the present day Jammu). On a mountain, just adjacent to the Trikuta Mountain and overlooking the Holy Cave are five stone structures, which are believed to be the rock symbols of the five Pandavs.
Mubarak Mandi Palace
Mubarak Mandi is a palace in Jammu, India. The palace was the royal residence of the maharaja of Jammu and Kashmir from the Dogra dynasty. It was their main seat till 1925 when Maharaja Hari Singh moved to the Hari Niwas Palace in the northern part of Jammu. The palace is located in the heart of the old walled city of Jammu and overlooks the Tawi river.
Dogra Art Museum
Dogra Art Museum, Jammu previously known as the Dogra Art Gallery is a museum of Dogra cultural heritage housed in the Pink Hall of the Mubarak Mandi complex, Jammu, India. It is a government museum and the biggest in Jammu region, one of the three divisions in the north Indian state of Jammu and Kashmir. The museum is unit of Directorate of Archives, Archaeology and Museums, under the Ministry of Tourism and Culture, Jammu and Kashmir Government. The building was erected in commemoration of the visit of the British Monarch Edward VII when he came to Jammu as the Prince of Wales in 1875. This building housed the Public Library as well as the Museum.
Demographics
As of 2011 census, the population of Jammu city was 502,197. Males constituted 52.7% of the population; females numbered constituted 47.3% of the population. The sex ratio was 898 females per 1,000 males against national average of 940. Jammu had an average literacy rate of 89.66%, much higher than the national average of 74.4%: male literacy was 93.13% and female literacy was 85.82%. 8.47% of the population were under 6 years of age. The urban agglomeration of Jammu had a population of 657,314. Most of Jammu and Kashmir's Hindus live in the Jammu region and are closely related to the Punjabi-speaking peoples in the Punjab state; many speak Dogri, earlier considered a dialect of Punjabi; Dogri is a dialect of Punjabi on the basis of grammar and vocabulary.
Education
In the 2014–2015 General Budget of India, Arun Jaitley, the Finance Minister of India, proposed an Indian Institute of Technology and an Indian Institute of Management for the division. List of some educational institutions is provided below.
Engineering Colleges in Jammu:-
Shri Mata Vaishno Devi University, Katra, Kakrial
Government College of Engineering and Technology, Jammu
Mahant Bachittar Singh College of Engineering and Technology (MBSCET) Babliana, Jammu
Model Institute of Engineering and Technology, Jammu [1] Kot Bhalwal, Jammu
Indian Institute of Technology Jammu (to be started)
Yogananda College of Engineering and Technology, Jammu
Bhargava College of Engineering and Technology, Samba, Jammu
Medical Institutions:-
All India Institute of Medical Sciences, Jammu (To be started).
AV Institute of Nursing and Paramedical Sciences, Jammu
New Modern Paramedical College, Jammu
Acharya Shri Chander College of Medical Sciences & Hospital
Faculty of Veterinary Sciences and Animal Husbandry, R.S. Pura
Government Medical College and Hospital, Bakshi Nagar Jammu
Indira Gandhi Govt. Dental College and Hospital, Jammu
Institute of Dental Sciences, Sehora Jammu
Indian Institute of Integrative Medicine, CSIR
General Degree Courses (colleges):-
Govt. Degree College, Billawar
Govt. Gandhi Memorial Science College, Jammu
Govt. MAM PG College, Jammu
JD Institute of Fashion Technology, Jammu
National Institute of Technology and Science Indra Nagar, Miran Sahib, Jammu
New Modern College of IT & Management
New Modern College of Education, Jammu
New Modern Degree College, Jammu
Universities:-
Central University of Jammu
Sher-e-Kashmir University of Agricultural Sciences and Technology of Jammu
Shri Mata Vaishno Devi University Katra, Kakrial
University of Jammu
Schools:-
Air Force School Jammu
Model Institute of Education and Research,BC Road Jammu.
Presentation Convent Sr. Sec. School Jammu
SOS Hermann Gmeiner School, Jammu
St Peter's High School,BC Road, Jammu
BSF Senior Secondary School, Jammu
Sainik School Nagrota, Jammu
M.H.A.C. School, Dumana
KC International School, Jammu
Springdales School, Muthi
Banyan International School, Jammu
SRML Higher Secondary School
Kendriya Vidyalaya No. 1 Gandhi Nagar
Kendriya Vidyalaya No. 2 Jammu Cantt
Kendriya Vidyalaya Sunjuwan
Kendriya Vidyalaya Bantalab
Kendriya Vidyalaya Miran Sahib
Army Public School Kaluchak
Army Public School Ratnuchak
Army Public School Miran Sahib
Army Public School Nagrota
Army Public School BD Bari
Army Public School Jammu Cantt
Delhi Public School, Jammu
G. D. Goenka Public School, Jammu
K. C. Public School, Jammu
Shiksha Niketan High School, Gandhi Nagar, Jammu
Shiksha Niketan Hr. Secondary School, Jeevan Nagar, Jammu
Carmel Convent High School, Kunjwani, Jammu
JK Public School, Jammu
SP Smart School, Jammu
Jodhamal Public School, Jammu
Heritage Public School, Jammu
K. C. Gurukul Public School, Paloura Jammu
Holy Cross Convent School, RS Pura
Co-Operative Public Higher Secondary School, Deeli, Jammu
Co-Operative Public Higher Secondary School, Talab Tillo, Jammu
Co-Operative Public High School, Janipur, Jammu
Cybernetics School for Intellectuals, Kunjwani
Fatima Convent School, Bishnah
Bangwathia Shishu Mandir High School, Bishnah
R K S girls Higher Secondary School, Bishnah
Billawar Public School, Billawar
Sacred Heart Convent School, Billawar
Dewan Badri Nath Vidya Mandir, Jammu
Pragmatic Institute Of Education, Miran Sahib, Jammu
Lotus Public High School, Marakhari, Gangyal, Jammu
Play Way House Higher Secondary School, Pounichak Jammu
M.V international School
Neta Ji Academy, Vijaypur
Notable people from Jammu
Nilamber Dev Sharma - Dogri writer & Padma Shri
Shesh Paul Vaid - IPS Officer
Ustad Allarakha Qureshi - Tabla Player
Malika Pukhraj - Singer
Pandit Shivkumar Sharma - Santoor Player
Jitendra Udhampuri - Writer
V. N. Kaul - IAS Officer
Bana Singh PVC
Bikram Singh - former Chief of Army Staff (COAS) of the Indian Army.
Nirmal Chander Vij - 21st Chief of Army Staff of the Indian Army.
Anjali Abrol - Actor
Ekta Kaul - Actor
K. L. Saigal - Singer and Actor
Loveleen Kaur Sasan - Actor
Mohit Raina - Actor
Mukesh Rishi - Actor
Raj Singh Arora - Actor
Shaheer Sheikh - Actor
Sidhant Gupta - Actor
Vidyut Jammwal - Actor
Adarsh Sein Anand - 29th Chief Justice of India
T. S. Thakur - 43rd Chief Justice of India
Padma Sachdev - Poet, Novelist
Shamma Jain - Ambassador of India
Mithun Manhas - Cricketer
Shubham Khajuria - Cricketer
Refugees and migration
The annual rate of intra-regional migration is estimated between 29% to 35%. Being comparatively safe from terrorism, Jammu has become a hub of refugees. At present there are about 9-13 lakhs refugees living in and around Jammu in different relief camps. These primarily include Kashmiri Pandit IDP who migrated from Kashmir in 1989, Pakistan administered Kashmir refugees (mainly Hindus), refugees from Reasi, Doda and Kishtwar (both Hindus and Muslims).
Cuisine
Jammu is known for its sund panjeeri, patisa , rajma with rice and Kalari cheese. Dogri food specialties include ambal, khatta meat, kulthein di dal, dal patt, maa da madra, rajma, and auriya. Pickles typical of Jammu are made of kasrod, girgle, mango with saunf, zimikand, tyaoo, seyoo, and potatoes. Auriya is a dish made with potatoes. Jammu cuisine features various chaats, especially gol gappas, kachalu, Chole bhature, gulgule, rajma kulche and dahi bhalla, among various others.
During weddings it is typical to make kayoor and sugar.
Hijacking food supply in jammu & kashmir
References
Jammu Wikipedia
(Text) CC BY-SA