Political party

Republican


Parents

Louie B. Nunn




Residence

Life imprisonment


Party

Republican Party


Occupation

Politician


Succeeded by

Johnny Bell


Name

Steve Nunn







Born

November 4, 1952 (age 63)Glasgow, Barren CountyKentucky, USA (

1952-11-04

)


Spouse(s)

Tracey Damron, Divorced




Children

Katharine Courtney Nunn, Mary Elizabeth Nunn




Similar People

Louie B Nunn, Sam Nunn, Aphrodite Jones
Tracey damron on her marriage with steve nunn one to one ket
Stephen Rob Nunn, known as Steve Nunn (born November 4, 1952, in Glasgow, Kentucky) is the former Deputy Secretary of Health and Human Services for the Commonwealth of Kentucky and a convicted murderer.
Contents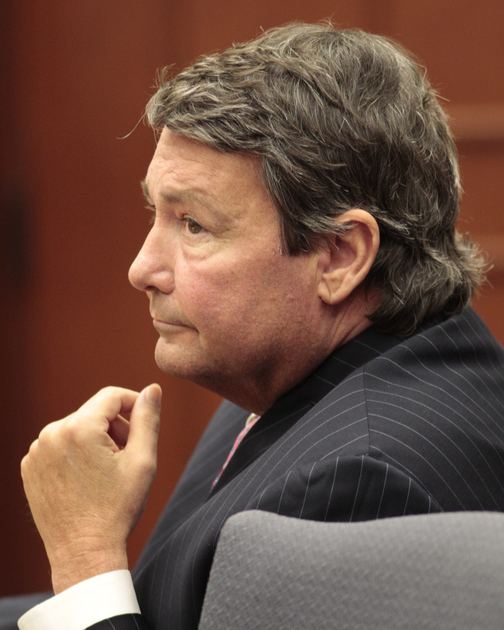 From 1980 to 2006, he was a Republican member of the Kentucky House of Representatives from his native Barren County in southern Kentucky. In 2011, Nunn received a life sentence without parole after pleading guilty to the murder of his ex-fiancée.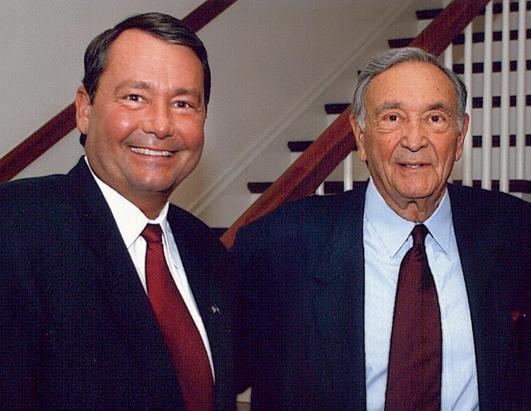 He is the son of the late Kentucky Governor Louie B. Nunn and First Lady Beula Cornelius Aspley Nunn.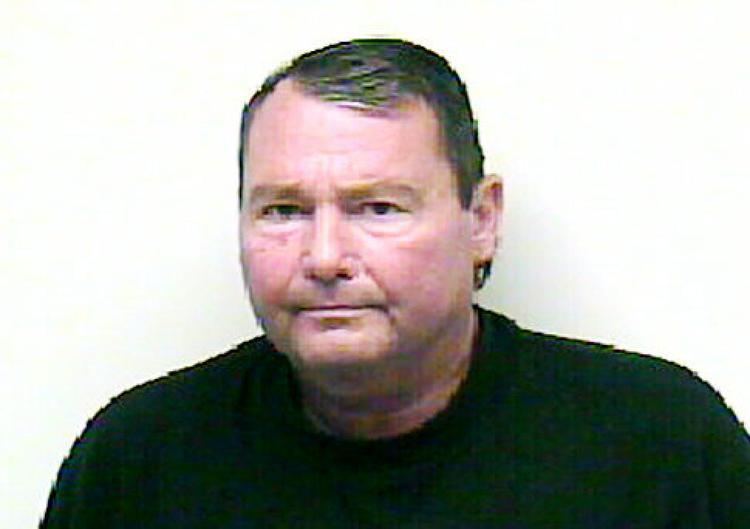 Steve nunn trying to get guilty plea in amanda ross murder thrown out
Political career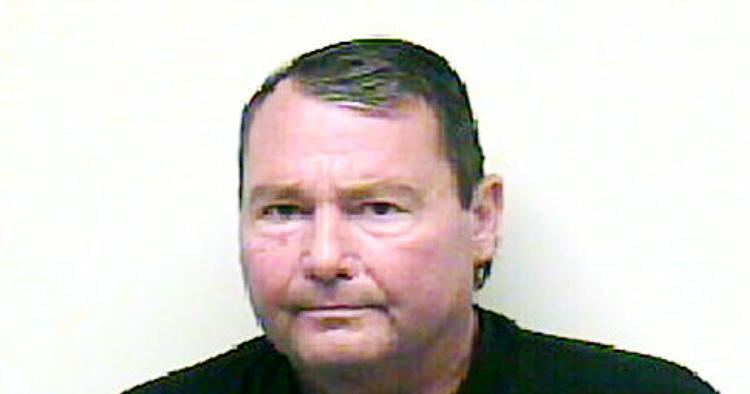 Nunn unsuccessfully sought the Republican gubernatorial nomination in 2003, finishing third to then-United States Representative Ernie Fletcher of Lexington, whom Nunn then supported. Former State Representative Bob Heleringer, then of Eastwood in suburban Jefferson County, ran as the lieutenant governor selection on Nunn's ticket. In the primary, Nunn received 21,167 votes (13.4 percent), but Fletcher led the three-candidate field with 90,912 (57.3 percent). Rebecca Jackson polled 44,084 (27.8 percent). Fletcher went on to win the position in the general election by defeating Democrat Attorney General Ben Chandler, the grandson of Happy Chandler. Fletcher was the first Republican to be elected governor of Kentucky since Louie B. Nunn upset Henry Ward in November 1967.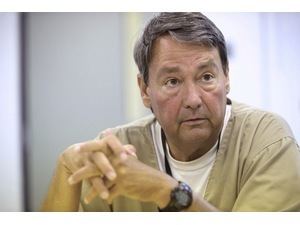 On November 7, 2006, after fifteen years as a state representative, Nunn lost his bid for re-election to the Democrat Johnny Bell. Nunn polled 5,572 votes (46.7 percent) to Bell's 6,371 ballots (53.3 percent).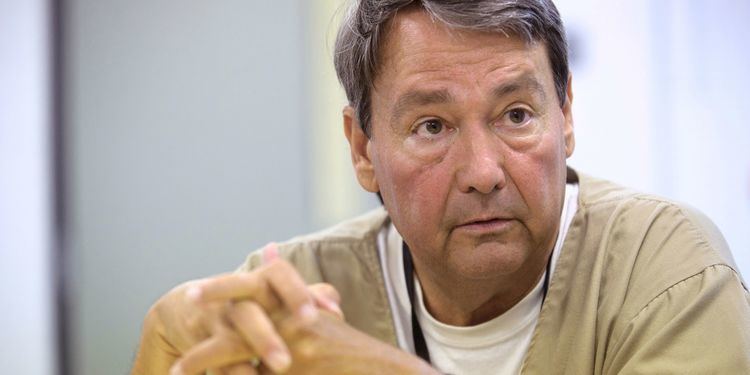 In September 2007, Nunn announced his support of Democratic gubernatorial nominee Steve Beshear, a former lieutenant governor who handily unseated Fletcher in the Republican's bid for re-election. On December 22, 2007, Beshear appointed Nunn as deputy secretary of Health and Family Services.
Murder of ex-fiancée
In March 2009, Steve Nunn, 56, resigned his state position as deputy director for the Health and Family Services Cabinet after having been placed on administrative leave in February as a result of a February 19 assault in Lexington on 29-year-old Amanda Ross, his former fiancée, who had procured a protective order against him for domestic violence.
On September 11, 2009, Ross was found shot to death outside of the Opera House Square complex in Lexington. That same day, Nunn was found by police with his wrists slit in Hart County near the grave sites of his parents. He was arrested and taken to a hospital in Bowling Green where he was stated to be in fair condition from the wounds, which were first considered to be self-inflicted. Nunn was charged with six counts of wanton endangerment of a police officer because when authorities arrived to arrest him, they reported that Nunn had fired a .38-caliber handgun.
On September 14, Nunn was taken to the Hart County jail after having been discharged from the hospital. The same day, Nunn was charged by Lexington police with Ross's murder. On September 17, Nunn was transferred to the Fayette County Detention Center. The next day, he pleaded not guilty to the murder charges in Fayette District Court. On November 10, 2009, Nunn was indicted on charges of murder and violating a protective order. Prosecutors intended to seek the death penalty, but on June 28, 2011, Nunn pleaded guilty in Fayette Circuit Court in Lexington to Ross's murder and received a sentence of life imprisonment without the possibility of parole for the crime. He is currently serving his sentence at the Kentucky State Reformatory in LaGrange, Kentucky, under Department of Corrections (DOC) ID #246151.
As of November 4, 2014, Nunn was eligible to receive his full state pension of $28,210 annually, based on his legislative and executive department service. State law permits pension benefits to former lawmakers unless they commit a crime while in office as a legislator.
Meanwhile, the Ross family filed a wrongful-death lawsuit against Nunn. In August 2013, a Fayette Circuit Judge ordered Steve Nunn, 60, to pay Amanda Ross's family more than $24 million for killing her outside her Lexington home in 2009.
The judge ruled Nunn to pay $20 million for punitive damages. The judge also commanded Nunn to pay $23,000 for medical costs, $27,000 for funeral costs, $3 million for Amanda's future earning potential, along with pain and suffering to Ms. Ross and to the estate at one million dollars.
Amanda's Law
In the months after her daughter's murder, Diana Ross began advocating for the protection of other victims of domestic violence. She wanted to bring more light to domestic-violence, under the title of Amanda's Law. The law was passed in 2010 by the Commonwealth of Kentucky. It increases the use of GPS tracking units to enhance the protection of victims from domestic violence and their past attackers. Diana pointed out the law that passed was not as strong as she advocated for.
Judges can invoke the law on a case-by-case basis after a protective order has been violated.
According to the federal Electronic Monitoring Resource Center at Denver University, there are currently 12 states with laws allowing judges to order the wearing of GPS tracking units. The units send an alarm to both the victim and police if the perpetrator enters areas restricted by the protection order.
Media
The investigative television show 20/20 on OWN's episode "Sins of the Son" (Season 3, Episode 52) examines the Steve Nunn case, using the 20/20 story that originally aired September 19, 2013.
References
Steve Nunn Wikipedia
(Text) CC BY-SA