Country




Population

308,428 (2013)

State

Mayor

Jim Gray (D)

Area

285.5 sq mi




Founded

1782








Points of interest

Kentucky Horse Park, Keeneland, Ashland, Mary Todd Lincoln House, Rupp Arena




Colleges and Universities



Map of Lexington, Kentucky
Lexington, consolidated with Fayette County and often denoted as Lexington-Fayette, is the second-largest city in Kentucky and the 60th-largest city in the United States. Known as the "Horse Capital of the World", it is the heart of the state's Bluegrass region. With a mayor-alderman form of government, it is one of two cities in Kentucky designated by the state as first-class; the other is the state's largest city of Louisville. In the 2016 U.S. Census Estimate, the city's population was 318,449, anchoring a metropolitan area of 506,751 people and a combined statistical area of 723,849 people. Due to constant increases in population, Lexington suffers the worst traffic congestion in Kentucky, because two interstates bypass the city to the north and east, resulting in a lack of freeways (besides partial freeway New Circle Road) going through the most populated areas of the city.
Contents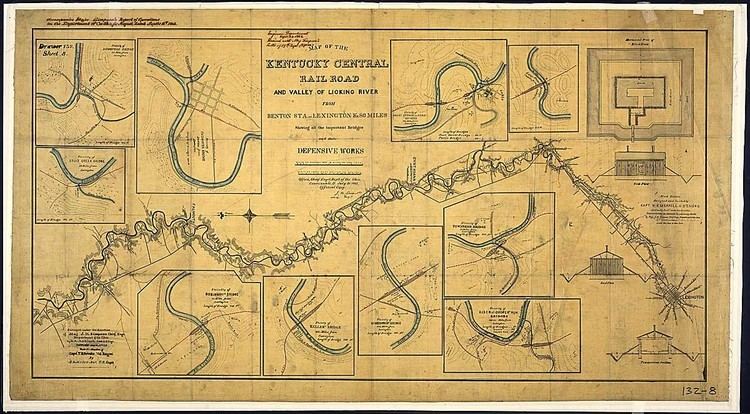 Lexington ranks 10th among US cities in college education rate, with 39.5% of residents having at least a bachelor's degree. It is the location of the Kentucky Horse Park, The Red Mile, and Keeneland race courses, Rupp Arena, the world's largest basketball-specific arena, Transylvania University, the University of Kentucky, and Bluegrass Community and Technical College.

Malibu jacks lexington ky funcenter walkthrough
History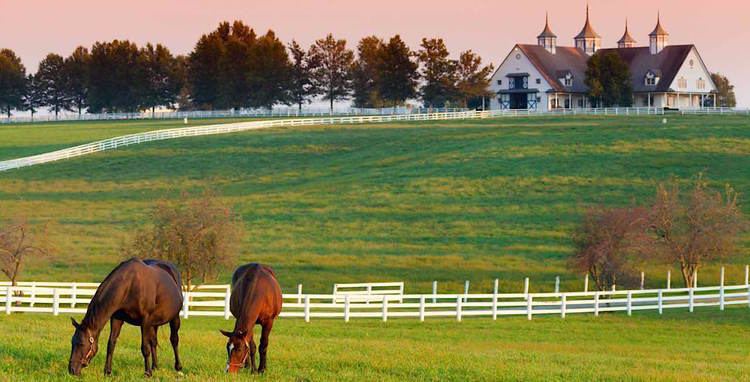 This area of fertile soil and abundant wildlife was long occupied by varying tribes of Native Americans. European explorers began to trade with them, but settlers did not come in large numbers until the late 18th century.
Lexington was founded by European Americans in June 1775, in what was then considered Fincastle County, Virginia, 17 years before Kentucky became a state. A party of frontiersmen, led by William McConnell, camped on the Middle Fork of Elkhorn Creek (now known as Town Branch and rerouted under Vine Street) at the site of the present-day McConnell Springs. Upon hearing of the colonists' victory in the Battles of Lexington and Concord on April 19, 1775, they named their campsite Lexington. It was the first of many American places to be named after the Massachusetts town. The risk of Indian attacks delayed permanent settlement for four years.
In 1779, during the American Revolutionary War, Col. Robert Patterson and 25 companions came from Fort Harrod and erected a blockhouse. They built cabins and a stockade, establishing a settlement known as Bryan Station. In 1780, Lexington was made the seat of Virginia's newly organized Fayette County. Colonists defended it against a British and allied Shawnee attack in 1782, during the last part of the American Revolutionary War.
The town was chartered on May 6, 1782, by an act of the Virginia General Assembly. The First African Baptist Church was founded c. 1790 by Peter Durrett, a Baptist preacher and slave held by Joseph Craig. Durrett helped guide "The Travelling Church", a group migration of several hundred pioneers led by the preacher Lewis Craig and Captain William Ellis from Orange County, Virginia to Kentucky in 1781. It is the oldest black Baptist congregation in Kentucky and the third-oldest in the United States.
In 1806, Lexington was a rising city of the vast territory to the west of the Appalachian Mountains; poet Josiah Espy described it in a letter:
Lexington is the largest and most wealthy town in Kentucky, or indeed west of the Allegheny Mountains; the main street of Lexington has all the appearance of Market Street in Philadelphia on a busy day ... I would suppose it contains about five hundred dwelling houses [it was closer to three hundred], many of them elegant and three stories high. About thirty brick buildings were then raising, and I have little doubt but that in a few years it will rival, not only in wealth, but in population, the most populous inland town of the United States ... The country around Lexington for many miles in every direction, is equal in beauty and fertility to anything the imagination can paint and is already in a high state of cultivation.
Residents have fondly continued to refer to Lexington as "The Athens of the West" since Espy's poem dedicated to the city.
In the early 19th century, planter John Wesley Hunt became the first millionaire west of the Alleghenies. The growing town was devastated by a cholera epidemic in 1833, which had spread throughout the waterways of the Mississippi and Ohio valleys: 500 of 7,000 Lexington residents died within two months, including nearly one-third of the congregation of Christ Church Episcopal. London Ferrill, second preacher of First African Baptist, was one of three clergy who stayed in the city to serve the suffering victims. Additional cholera outbreaks occurred in 1848–49 and the early 1850s. Cholera was spread by people using contaminated water supplies, but its transmission was not understood in those years. Often, the wealthier people would flee town for outlying areas to try to avoid the spread of disease.
Planters held slaves for use as field hands, laborers, artisans, and domestic servants. In the city, slaves worked primarily as domestic servants and artisans, although they also worked with merchants, shippers, and in a wide variety of trades. Plantations raised commodity crops of tobacco and hemp, and thoroughbred horse breeding and racing became established in this part of the state. In 1850, one-fifth of the state's population were slaves, and Lexington had the highest concentration of slaves in the entire state. It also had a significant population of free blacks, who were usually of mixed race. By 1850, First African Baptist Church, led by London Ferrill, a free black from Virginia, had a congregation of 1,820 persons, the largest of any, black or white, in the entire state.
Many of 19th-century America's leading political and military figures spent part of their lives in the city, including U.S. President Abraham Lincoln and Confederate President Jefferson Davis (who attended Transylvania University in 1823 and 1824); Confederate general John Hunt Morgan; U.S. Senator and Vice President John C. Breckinridge; and Speaker of the House, U.S. Senator, and Secretary of State Henry Clay, who had a plantation nearby. Lincoln's wife Mary Todd Lincoln was born and raised in Lexington, and the couple visited the city several times after their marriage in 1842.
During the 19th century, migrants moved from central Kentucky to Tennessee and Missouri. They established their traditional crops and livestock in Middle Tennessee and an area of Missouri along the Missouri River. While Kentucky stayed in the Union during the American Civil War, the residents of different regions of the state had divided loyalties.
20th century to present
In 1935 during the Great Depression, the Addiction Research Center (ARC) was created as a small research unit at the U.S. Public Health Service Hospital in Lexington. Founded as one of the first drug rehabilitation clinics in the nation, the ARC was affiliated with a federal prison. Expanded as the first alcohol and drug rehabilitation hospital in the United States, it was known as "Narco" of Lexington. The hospital was later converted to operate as part of the federal prison system; it is known as the Federal Medical Center, Lexington and serves a variety of health needs for prisoners. Lexington also served as the headquarters for a pack horse library in the late 1930s and early 1940s.
Lexington has continued as the center of thoroughbred horse breeding and racing in Kentucky, with major racing and sales facilities, as well as a museum of horses and the sport.
Geography
Lexington, which includes all Fayette County, consists of 285.5 square miles (739.4 km2), mostly gently rolling plateau, in the center of the inner Bluegrass region. The area is noted for its fertile soil, excellent pastureland, and horse and stock farms. Poa pratensis (bluegrass) thrives on the limestone beneath the soil's surface, playing a major role in the development of champion horses; it is associated with the area's beauty of landscape. Numerous small creeks rise and flow into the Kentucky River.
The Lexington-Fayette metro area includes five counties: Clark, Jessamine, Bourbon, Woodford, and Scott. This is the second-largest metro area in Kentucky after Louisville. According to the United States Census Bureau, the city has a total area of 285.5 square miles (739 km2). 284.5 square miles (737 km2) of it is land and 1.0 square mile (2.6 km2) of it (0.35%) is covered by water.
Cityscape
Lexington features a diverse cityscape. Forbes has ranked Lexington as one of the world's 17 cleanest cities.
Planning
Lexington must manage a rapidly growing population while working to maintain the character of the surrounding horse farms that give the region its identity. In 1958, Lexington enacted the nation's first urban growth boundary, restricting new development to an urban service area (USA). It set a strict minimum area requirement, currently 40 acres (160,000 m2), to maintain open space for landholdings in the rural service area. In 1967, the USA was decreased in area; various zoning regulations were also amended from the original 1958 issue. Several years later, in 1973, the first Lexington comprehensive plan was completed.
In 1980, the comprehensive plan was updated: the USA was modified to include urban activity centers (UACs) and rural activity centers (RACs). The UACs were commercial and light-industrial districts in urbanized areas, while RACs were retail trade and light-industrial centers clustered around the Interstate 64/Interstate 75 interchanges. In 1996, the USA was expanded when 5,300 acres (21 km2) of the RSA were acquired through the expansion area master plan (EAMP). This was controversial: this first major update to the comprehensive plan in over a decade was accompanied by arguments among residents about the future of Lexington and the Thoroughbred farms.
The EAMP included new concepts of impact fees, assessment districts, neighborhood design concepts, design overlays, mandatory greenways, major roadway improvements, stormwater management, and open-space mitigation for the first time. It also included a draft of the rural land management plan, which included large-lot zoning and traffic-impact controls. A prezoning of the entire expansion area was refuted in the plan. A 50-acre (200,000 m2) minimum proposal was defeated. Discussion of this proposal appeared to stimulate the development of numerous 10-acre (40,000 m2) subdivisions in the RSAs.
Three years after the expansion was initiated, the RSA land management plan was adopted, which increased the minimum lot size in the agricultural rural zones to 40-acre (160,000 m2) minima. In 2000, a purchase of development rights plan was adopted, granting the city the power to purchase the development rights of existing farms; in 2001, $40 million were allocated to the plan from a $25-million local, $15-million state grant. An infill and redevelopment study was also initiated during that time, along with design guidelines for the areas surrounding the new Fayette County courthouses.
Climate
Lexington is in the northern periphery of the humid subtropical climate zone, with hot, humid summers, and cool winters with occasional mild periods; it falls in USDA hardiness zone 6b. The city and the surrounding Bluegrass region have four distinct seasons that include cool plateau breezes, moderate nights in the summer, and no prolonged periods of heat, cold, rain, wind, or snow. The monthly daily average temperature ranges from 32.9 °F (0.5 °C) in January to 76.2 °F (24.6 °C) in July, while the annual mean temperature is 55.5 °F (13.1 °C). On average, 23 days of 90 °F (32 °C)+ highs occur annually and 19 days per winter where the high fails to rise above freezing occur. Annual precipitation is 45.1 inches (1,150 mm), with the late spring and summer being slightly wetter; snowfall averages 13.0 inches (33 cm) per season. Extreme temperatures range from −21 °F (−29 °C) on January 24, 1963, to 108 °F (42 °C) on July 10 and 15, 1936.
Lexington is recognized as a high allergy area by the Asthma and Allergy Foundation of America. The results for the spring of 2008 rank Lexington as first among high-allergy cities.
Demographics
The Lexington-Fayette Metropolitan Statistical Area (MSA) includes Bourbon, Clark, Fayette, Jessamine, Scott, and Woodford Counties. The MSA population in 2015 was estimated at 500,535. The Lexington-Fayette-Frankfort-Richmond, KY Combined Statistical Area had an estimated population of 723,849 in 2015. This includes the metro area and an additional seven counties.
As of the census of 2010, 295,803 people, 125,752 households, and 62,915 families resided in the city. The population density was 1,042.8 people per square mile (353.5/km²). The 135,160 housing units averaged 408.3/mi² (157.6/km²). The racial makeup of the city was 75.7% White, 14.5% Black or African American, 0.3% Native American, 3.2% Asian, 0.03% Pacific Islander, 1.21% from other races, and 2.5% from two or more races. Hispanic or Latinos of any race were 6.9% of the population.
Of the 125,752 households, 27.3% had children under the age of 18 living with them, 43.5% were married couples living together, 11.5% had a female householder with no husband present, and 41.9% were not families; 31.7% of all households were made up of individuals, and 7.5% had someone living alone who was 65 years of age or older. The average household size was 2.29 and the average family size was 2.90.
In the city, the population was distributed as 21.3% under the age of 18, 14.6% from 18 to 24, 33.2% from 25 to 44, 20.9% from 45 to 64, and 10.0% who were 65 years of age or older. The median age was 33 years. For every 100 females, there were 96.5 males. For every 100 females age 18 and over, there were 94.3 males.
The median income for a household in the city was $49,778, and for a family was $53,264. Males had a median income of $36,166 versus $26,964 for females. The per capita income for the city was $30,031. About 8.2% of families and 18.9% of the population were below the poverty line, including 14.3% of those under the age of 18 and 8.6% of those ages 65 and older.
The table below illustrates the population growth of Fayette County since the first U.S. Census in 1790. Lexington city limits became coterminous with Fayette County in 1974.
Sources:
1790 to 1960 census:
1970 census:
1980 census:
1990 census:
2000 to 2005 census:
2006 census:
Economy
Lexington has one of the nation's most stable economies. Lexington describes itself as having "a fortified economy, strong in manufacturing, technology, and entrepreneurial support, benefiting from a diverse, balanced business base". The Lexington Metro Area had an unemployment rate of 3.7% in August 2015, lower than many cities of similar size. In 2011 Lexington was ranked as the 4th-best city for "Businesses and Careers" by Forbes magazine, the 5th-best city for Young Professionals in 2008, and 6th-Best "Value Cities" in 2011 by Kiplinger.
The city is home to several large corporations. Sizable employment is generated by four Fortune 500 companies: Xerox (which acquired Affiliated Computer Services), Lexmark International, Lockheed-Martin, and IBM, employing 3,000, 2,800, 1,705, and 552, respectively. United Parcel Service, Trane, and Amazon.com, Inc. have large operations in the city, and Toyota Motor Manufacturing Kentucky is within the Lexington CSA, located in adjoining Georgetown. A Jif peanut butter plant located here produces more peanut butter than any other factory in the world.
Notable corporate headquarters include: Lexmark International, a manufacturer of printers and enterprise software; Link-Belt Construction Equipment, a designer and manufacturer of telescopic and lattice boom cranes; Big Ass Solutions, a manufacturer of large ceiling fans and lighting fixtures for industrial, commercial, agricultural, and residential use; A&W Restaurants, a restaurant chain known for root beer; Fazoli's, a fast-food Italian-style chain that has expanded to more than 20 states; Tempur Sealy International, a manufacturer of mattresses; Florida Tile, a manufacturer of porcelain and ceramic tile; and the Forcht Group of Kentucky, a holding company that employs more than 2,100 people across Kentucky. Forcht Group operates several businesses in Lexington, including First Corbin Bancorp, Kentucky National Insurance Company, My Favorite Things, BSC, a bank data-services company; and First Lab, among others.
The city's largest employer, the University of Kentucky, as of 2012, employed about 14,000. That number was expected to shrink due to reduced funding from the state. The university ranks as the 9th-largest economic company in the state of Kentucky, with an annual budget of $1.4 billion, and the College of Medicine within the university is the 21st-largest company in the state.
Other sizable employers include the Lexington-Fayette County government and other hospital facilities. The Fayette County Public Schools employ 5,374, and the Lexington-Fayette Urban County Government employs 2,699. Central Baptist Hospital, Saint Joseph Hospital, Saint Joseph East, and the Veterans Administration Hospital employ 7,000 persons in total.
Annual cultural events and fairs
Lexington is home to many thriving arts organizations, including a professional orchestra, two ballet companies, a professional theatre, several museums, several choral organizations, and a highly respected opera program at the University of Kentucky. In addition, several annual events and fairs draw people as attendees from throughout the Bluegrass region.
Mayfest Arts Fair is a free outdoor festival that takes place annually over Mother's Day weekend. Held in Gratz Park between the Carnegie Center and Transylvania University, the festival typically features up to 100 art and craft booths, live entertainment throughout the weekend, food, children's activities, adult activities and literary events, free carriage rides, a traditional Morris and Maypole dance and various demonstrations.
June has two popular music festivals: Bluegrass and Broadway. The Festival of the Bluegrass, Kentucky's oldest bluegrass music festival, is in early June; it includes three stages for music and a "bluegrass music camp" for school children. For more than two decades, during the second and yhird weekends, UK Opera Theatre presents a Broadway medley "It's A Grand Night for Singing!"
Later in June, the Gay and Lesbian Services Organization hosts the Lexington Pride Festival, which celebrates pride in the lesbian, gay, bisexual, and transgender communities and welcomes allies. The festival offers live music, crafts, food, and informational booths from diverse service organizations. Lexington Mayor Jim Gray, elected in 2010 and openly gay, proclaimed June 29, 2013, as Pride Day. Lexington has one of the highest concentrations of gay and lesbian couples in the United States for a city its size.
Area residents gather downtown for the Fourth of July festivities which extend for several days. On July 3, the Gratz Park Historic District is transformed into an outdoor music hall, when the Patriotic Music Concert is held on the steps of Morrison Hall at Transylvania University. The Lexington Singers and the Lexington Philharmonic Orchestra perform at this event. On the Fourth, events include a reading of the Declaration of Independence on the steps of the Old Courthouse, a waiters' race in Phoenix Park, a parade, a country-music concert, street vendors for wares and food, and fireworks. The Woodland Arts Fair, almost four decades old, is held in mid-August by the Lexington Art League. It features many local and national artists working in a variety of media; vendors also sell refreshments.
Since the turn of the 21st century, Festival Latino de Lexington, the biggest fiesta in September, has been the city's main event to celebrate Hispanic Heritage Month. During the festival, thousands of people, Hispanics and non-Hispanics alike, gather in downtown Lexington to enjoy the cultural displays, dancing presentations, live music, and a variety of food from different regions of Latin America.
Also in September, the Roots and Heritage Festival includes art exhibits, literary readings, film presentations, the Festival Ball, and the ever-popular two-day street festival featuring live musical performances from internationally renowned artists.
"Southern Lights: Spectacular Sights on Holiday Nights", taking place from November 18 to December 31, is held at the Kentucky Horse Park. It includes a three-mile (5-km) drive through the park, showcasing numerous displays, many in character with the horse industry and history of Lexington. The "Mini-Train Express", an indoor petting zoo featuring exotic animals, the International Museum of the Horse, an exhibit showcasing the Bluegrass Railway Club's model train, and Santa Claus are other major highlights.
In 2002, Lexington became the first city to launch a "Thriller video" reenactment as a Halloween festivity. The video's storyline and dance sequences are faithfully recreated in a parade beginning outside the historic Kentucky Theatre. The hundreds of zombies faithfully rehearse at the nearby Mecca Live Studio in the weeks leading up to the parade.
The Lexington Christmas Parade is held usually the day after Thanksgiving. The parade route follows Main Street between Midland and Broadway. Festivities include a Holiday Market with over 25 arts and craft vendors, a stage with entertainment, food, and the annual tree-lighting ceremony, which occur in Triangle Park.
Other events and fairs include:
The Artists Market: A small display of arts and craft booths is set up concurrently with the Farmer's Market each Saturday from the first weekend in June through the last weekend in August. It is located in Cheapside Park adjacent to the Lexington Farmer's Market.
Thursday Night Live: An annual summer series of free, public concerts held in Cheapside Park every Thursday evening from 4:30 – 7:30 pm in from May – October
A Midsummer Night's Run is a 5K race in early August.
The North Limestone (NoLi) Night Market
The Lexington Philharmonic Orchestra presents several annual concerts.
The Kentucky Women Writers Conference has hosted dozens of the nations foremost women writers.
Gallery Hop: a seasonal event, the city's art galleries are open to the public on the third Friday of February, April, June, September, and November.
Beaux Arts Ball is a masquerade ball hosted by students of the University of Kentucky's College of Design (formerly College of Architecture).
Tournament of Champions is one of three national high school debate championship tournaments featuring policy debate and the Lincoln-Douglas debate. The best teams in the nation meet after qualifying during the regular season on the first weekend in May annually, hosted by the University of Kentucky Debate Team.
Historical structures and museums
Lexington is home to numerous museums and historical structures. One of the most famous is Ashland: The Henry Clay Estate along Richmond Road east of downtown. This two-story museum is a National Historic Landmark and was the former home of statesman Henry Clay.
Since the late 20th century, Lexington has demolished hundreds of historic structures to make way for hotels, banks, and parking structures. The Lexington Public Library was constructed where the historic Phoenix Hotel once stood. An historic 1880s block located on Main Street was demolished. This lot is still vacant.
The Pope Villa, built in 1811, is one of the best surviving domestic designs by the architect Benjamin Henry Latrobe. It is being restored by the Bluegrass Trust for Historic Preservation, which also maintains and administers the Hunt-Morgan House.
Additional historic sites include:
Aviation Museum of Kentucky
First African Baptist Church
The Headley-Whitney Museum
Kentucky Theatre
Lexington Cemetery
Martin Castle, also known as Castle Post
Mary Todd Lincoln House
Old Morrison, on the Transylvania University campus
Waveland State Historic Site
The University of Kentucky Art Museum is the premier art museum for Lexington and the only accredited museum in the region. Its collection of over 4000 objects ranges from Old Masters to Contemporary. It regularly hosts special exhibitions.
The world's largest ceiling clock and a five-story Foucault pendulum are located inside the Lexington Public Library on East Main St. The Central Library is also home to an art gallery and the 138-seat Farish Theater. The city library has five branches located throughout the city: Beaumont (off Harrodsburg Rd.), Eastside (off Man o' War Blvd.), Northside (Russell Cave Rd.), Tates Creek (off Tates Creek Rd.), and Village (Versailles Rd.). Lexington Public Library offers a variety of programs and services to the citizens of Fayette County, and circulates 3,000,000 items per year.
The local Woolworth's building was listed on the National Register of Historic Places for its significance as a site of protests during the Civil Rights Movement against segregation during the 1960s. Activists conducted sit-ins to gain integrated lunch service, full access to facilities, and more employment. The building was demolished by its owner in 2004 and the area paved for use as a parking lot until further development.
College athletics
The Kentucky Wildcats, the athletic program of the University of Kentucky, is Lexington's most popular sports entity. The school fields 22 varsity sports teams, most of which compete in the Southeastern Conference as a founding member. The men's basketball team is highly ranked, having won eight NCAA championships. It is considered the best program in college basketball history, being the first team to reach 2000 wins. The Transylvania University Pioneers compete in NCAA Division III athletics.
Professional sports
Lexington is home to the Lexington Legends, a Class A minor-league affiliate of the Kansas City Royals as of 2012. Since its inception in 2001, Lexington has produced numerous major leaguers, including 2009 National League All-Star Hunter Pence (outfielder), John Buck (catcher), Mike Gallo (pitcher), and Josh Anderson, (right fielder). The Legends belong to the South Atlantic League, and have one league title (2001) and four playoff appearances since 2001. Roger Clemens pitched in one game for the Legends in 2006 as part of his preparation to return to the Houston Astros.
Horse racing and equestrian events
This area has been known as a major center for Thoroughbred breeding since the late 18th century due to the high calcium content in the soils of the inner Bluegrass region. Horses raised on its grass are thought to develop stronger bones and greater endurance.
The city is home to two horse-racing tracks, Keeneland and The Red Mile harness track. Keeneland, sporting live races in April and October, is steeped in tradition; little has changed since the track's opening in 1936. Keeneland hosted the 2015 Breeders' Cup, with the event's signature race, the Breeders' Cup Classic, won by Triple Crown winner American Pharoah. This track also has the world's largest thoroughbred auction house; 19 Kentucky Derby winners, 21 Preakness Stakes winners, and 18 Belmont Stakes winners were purchased at Keeneland sales. Its most notable race is the Blue Grass Stakes, which is considered an important preparation for the Kentucky Derby. The Red Mile is the oldest horse racing track in the city and the second-oldest in the nation. It runs live harness races, in which horses pull two-wheeled carts called sulkies. The two tracks announced a partnership in 2014.
The Kentucky Horse Park, located along scenic Iron Works Pike in northern Fayette County, is a comparative latecomer to Lexington, opening in 1978. Although commonly known as a tourist attraction and museum, it is also a working horse farm with a farrier and famous retired horses such as 2003 Kentucky Derby winner Funny Cide. Since its opening in April 1978, the Kentucky Horse Park has hosted the Rolex Kentucky Three Day Event, which is one of the top-three annual equestrian eventing competitions in the world, and is held immediately before the Kentucky Derby at Churchill Downs in Louisville. In September and October 2010, Lexington hosted the World Equestrian Games, the first time the games were held outside of Europe. Since October/November 2011, the Kentucky Horse Park has hosted the National Horse Show.
City parks and facilities
Lexington has over 100 parks ranging in size from the 8,719-square-foot (810.0 m2) Smith Street Park to the 659-acre (2.7 km2) Masterson Station Park. Among those parks are:
Five public golf courses at Kearney Hill Links, Lakeside, Meadowbrook, Tates Creek, and Picadome
Five dog parks at Jacobson, Masterson Station, Coldstream, Pleasant Ridge, and Wellington
Three public 18-hole disc golf courses at Shillito Park, Jacobson Park, and Veterans Park
A public skate park at Woodland Park, featuring 12,000 square feet (1,100 m2) of "ramps, platforms, bowls, and pipes"
Natural areas
The city is home to Raven Run Nature Sanctuary, a 734-acre (3.0 km2) nature preserve along the Kentucky River Palisades. Its 11 miles (18 km) of back-country hiking trails range from wheelchair-accessible paved trails to difficult single-track trails. The city has recently purchased land adjacent to the park which will make Raven Run the largest park in the city. Raven Run is home to over 56 species of trees, 600 species of plants, 200 species of birds, and other wildlife. Remains of a grist mill, homestead, and limekiln remain. The preserve also has a nature center and various educational programs throughout the year. Such programs include seasonal wildflower walks, stargazing during the warmer months, evening insect tours, and historical walks and presentations.
The Arboretum is a 100-acre (0.40 km2) preserve adjacent to the University of Kentucky. It features the Arboretum Woods, a small, 16-acre (65,000 m2) Bluegrass Woodland patch that is home to 18 native Kentucky tree species, and more than 50 native Kentucky grasses and herbs. It also has 1,500 varieties of roses in the Rose Garden, a Home Demonstration Garden, and numerous paved paths and trails.
The city also plays host to the historic McConnell Springs, a 26-acre (110,000 m2) park within the industrial confines off Old Frankfort Pike. Two miles (3 km) of trails surround the namesake springs, historic dry-laid stone fences, and historical structures.
Government and politics
Federally, Lexington is part of Kentucky's 6th congressional district, represented by Republican Andy Barr. Elected in 2012, he defeated five-term Democrat Ben Chandler.
In 1974, the governments of the city of Lexington and Fayette County, Kentucky combined to create the current Lexington-Fayette Urban County Government. Lexington has an elected mayor and city council-style of government.
Mayor
On November 2, 2010, former vice mayor Jim Gray was elected mayor, becoming the city's first openly gay mayor. He was sworn into office on January 2, 2011, by Kentucky Supreme Court justice Mary Noble. Gray was preceded by Mayor Jim Newberry, and the two collaborated on developing improved industrial and agricultural opportunity for the City of Lexington and the State of Kentucky. Elections are officially nonpartisan.
Urban County Council
The Urban County Council is a 15-member legislative group. Twelve of the members represent specific districts and serve two-year terms; three are elected citywide as at-large council members and serve four-year terms. The at-large member receiving the highest number of votes in the general election automatically becomes the vice mayor, who in the absence of the mayor, is the presiding officer of the council. The council members as of 2017 are:
Law enforcement
Primary law enforcement duties within Lexington-Fayette County are the responsibility of the Lexington-Fayette Urban County Government Division of Police. The Division of Police resulted from the merger of the Lexington Police Department with the Fayette County Patrol in 1974. The Fayette County Sheriff's Office is responsible for court service, including court security, prisoner transport, process and warrant service, and property tax collection. The 1974 merger also consolidated the office of city jailer into the office of county jailer, a constitutional position. In 1992 (effective 1993), the Kentucky General Assembly enabled a correctional services division to be established by ordinance, making employees civil-service employees rather than political appointees.
The[University of Kentucky Police Department, the Transylvania University Department of Public Safety, Blue Grass Airport Public Safety, Lexington-Fayette Division of Community Corrections, Fayette County Public Schools Department of Law Enforcement, the Veterans Affairs Police Department, and the Kentucky Horse Park Police also have jurisdiction within their geographic areas in Lexington-Fayette County. In addition, the Lexington-Fayette Animal Care and Control exercises law enforcement over animal control issues and the Kentucky State Police, KSP Division of Commercial Vehicle Enforcement, and Kentucky Department of Fish and Wildlife Resources can be seen performing their respective law enforcement duties within the county. Several federal law enforcement agencies, such as the FBI and Secret Service, maintain satellite offices within Lexington. Prisons in Fayette County include the Federal Medical Center, Lexington, operated by the Federal Bureau of Prisons, and the Blackburn Correctional Complex, operated by the Kentucky Department of Corrections.
Education
According to the United States Census, of Lexington's population over the age of 25, 22.4% hold a bachelor's degree, 11.4% hold a master's degree, 3.1% hold a professional degree, and 2.6% hold a doctorate degree. Lexington was ranked 10th in a list of America's most educated cities with a population more than 250,000, ranked by percentage of bachelor's degrees among residents 25 and older, according to the United States Census Bureau. In a report released by Jack Miller, president of Central Connecticut State University, Lexington ranks 13th in the United States in terms of literacy rate. The index was compiled through six indicators of literacy, including Internet sources, newspaper circulation, the number of bookstores, library resources, education, and periodical resources.
The city is served by the Fayette County Public Schools. The system currently consists of five district high schools, along with multiple smaller multidistrict high schools, 12 middle schools, one combined middle/high school, and 37 elementary schools, and is supplemented with many private schools. FCPS opened two new elementary schools in August 2016, and is nearing completion of a sixth high school that is scheduled to open in August 2017. The two traditional colleges are the University of Kentucky, which is the state's flagship public university, and Transylvania University, which is the state's oldest four-year university and the first university west of the Alleghenies. Other institutions of higher learning include Bluegrass Community and Technical College, Sullivan University, Spencerian College, Medtech College, Strayer University, Commonwealth Baptist College, and a distance-learning extension of Indiana Wesleyan University. Seven other postsecondary institutions are within the Lexington Combined Statistical Area: Asbury University and Asbury Theological Seminary, separate though related institutions in Wilmore; Georgetown College in Georgetown; Midway University, with its main campus in Midway and an extension campus in Lexington; Eastern Kentucky University in Richmond; Berea College in Berea; and Kentucky State University in Frankfort.
Media
Lexington's largest daily circulating newspaper is the Lexington Herald-Leader. The region is also served by eight primary television stations, including WLEX, WKYT, WDKY, WTVQ, The CW, WKLE, and MyNetworkTV, and online news agency KyForward.com. Business Lexington is a monthly business newspaper. The Chevy Chaser Magazine and the Southsider Magazine are two community publications. The state's public television network, Kentucky Educational Television, is headquartered in Lexington and is one of the nation's largest public networks.
Highways
The northeast border of Lexington has direct access to Interstate 64 and Interstate 75, but freeways do not run through downtown or other sections of the city. Instead, Lexington has two beltways: inner New Circle Road (KY 4) and outer Man o' War Boulevard (southern semicircle), then numerous arterial highways/U.S. routes radiate from downtown to the surrounding suburbs and small towns.
Lexington suffers considerable traffic congestion for a city of its size due to the lack of freeways, the proximity of the University of Kentucky to downtown, and the substantial number of commuters from outlying towns. For traffic relief on northern New Circle Road, Citation Boulevard is planned to connect Leestown Road and Russell Cave Road. Other proposed projects include widening/closing certain roads and changing directions from one-way to two-way.
Air
Blue Grass Airport is Lexington's primary commercial airport. It provides about 13 nonstop flights and a total of 86 flights daily from its two runways. Five major airlines operate connection service at Blue Grass, including Allegiant Air, American Eagle, Delta Air Lines, United Express, and US Airways Express.
On August 27, 2006, Comair Flight 5191 took off from the wrong runway, and crashed in a nearby field, killing 49 of the 50 passengers, leaving the first officer alive but badly burned. The aircraft involved was a 50-seat Bombardier Canadair Regional Jet CRJ-100ER, serial number 7472. On August 27, 2011, a memorial sculpture depicting 49 steel birds flying was unveiled and dedicated to the victims.
The airport is located 4 mi (6 km) west of the city center, at the intersection of US 60 (Versailles Road) and Man o' War Boulevard.
In addition to commercial airline service, the airport is also home to several private (general aviation) operators, including TACAir, which serves as the airport's fixed-base operator. Flight training and aircraft maintenance services are also offered. A new general aviation runway was dedicated August 4, 2010.
Public transportation
Lexington is served by Lextran, a public transit bus agency operated by LFUCG and has been in existence since 1972. Lextran (officially the Transit Authority of the Lexington-Fayette Urban County Government) is a public transportation bus system serving Lexington, Kentucky. It runs bus routes throughout the city, which mostly all converge in downtown at the Lexington Transit Center located at 220 East Vine. It provides public transportation in the form of buses and lift vans. It operates seven days a week on a total of 24 bus routes from 5:00 am until 12:30 am. In addition to mainline and paratransit, Lextran contracts with the University of Kentucky and operates two routes around the campus. It also runs two routes to the Bluegrass Community and Technical College campuses. Though Lexington and Fayette County are a consolidated government, Lextran does not provide service outside the Lexington city proper due to limited funding.
Transportation planning
The Lexington Area Metropolitan Planning Organization is responsible for transportation planning for Fayette and Jessamine Counties. This includes activities such as carpool matching, administering a commuter vanpool program, air quality forecasting, bicycle and pedestrian planning, congestion management, and developing transportation plans and documents.
Sister cities
Lexington has four sister cities, as designated by Sister Cities International:
Deauville, Calvados, Normandy, France since 1957
County Kildare, Leinster, Ireland since 1984
Newmarket, Suffolk, England, United Kingdom since 2003
Shinhidaka, Japan since 2006Shinhidaka was formed by a 2006 local government merger. One of the entities involved in the merger was Shizunai, which established a sister city relationship with Lexington in 1988.
All four are, like Lexington, major centers of the Thoroughbred breeding industry in their respective countries.
Good foods market and cafe lexington kentucky
Bettys lunch at jonathans restaurant at gratz park with rickno recipe
References
Lexington, Kentucky Wikipedia
(Text) CC BY-SA