From 2001 to 2013, Miller served in the Texas House of Representatives for district 59 in Central Texas, being unseated in the Republican runoff election held on July 31, 2012, by osteopathic physician J. D. Sheffield of Gatesville in Coryell County.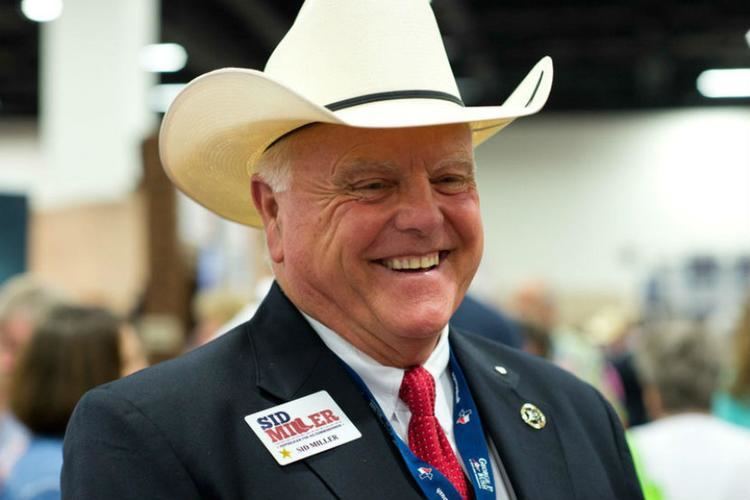 A native of De Leon, Texas, Miller graduated from De Leon High School. Thereafter, he graduated from Cisco Junior College in Cisco and Tarleton State University in Stephenville, from which he received a Bachelor of Science degree in Vocational Agriculture Education. He is a former school teacher and school board member.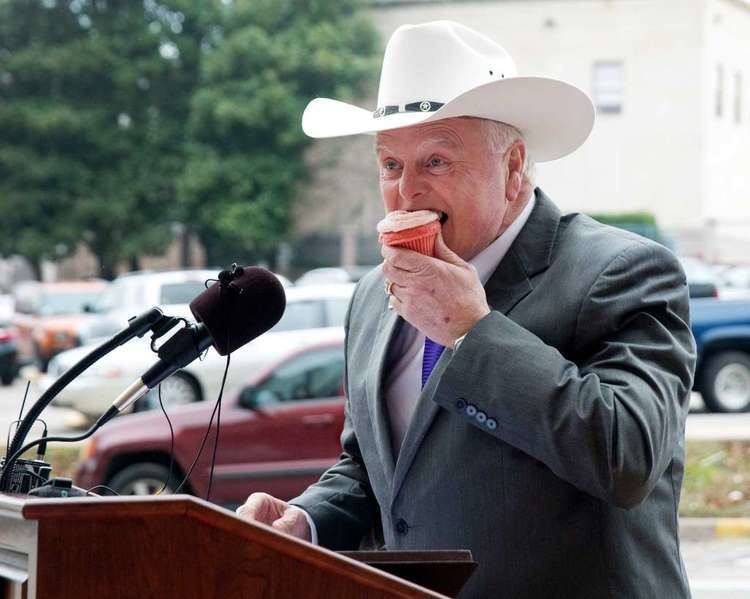 Miller and his wife, Debra Joan Miller (also born 1955), reside in Stephenville, the county seat of Erath County, where Miller operates a plant nursery. The couple has two sons, Sidney Truett Miller and Joseph Miller, who along with Joseph's wife, Kelly, are also Tarleton State graduates. An educator, Mrs. Miller is the founder of Erath Excels Academy, with campuses in both Stephenville and Taft. The Millers are active members of the Erath County Cowboy Church, where he is an elder. He is a former Baptist.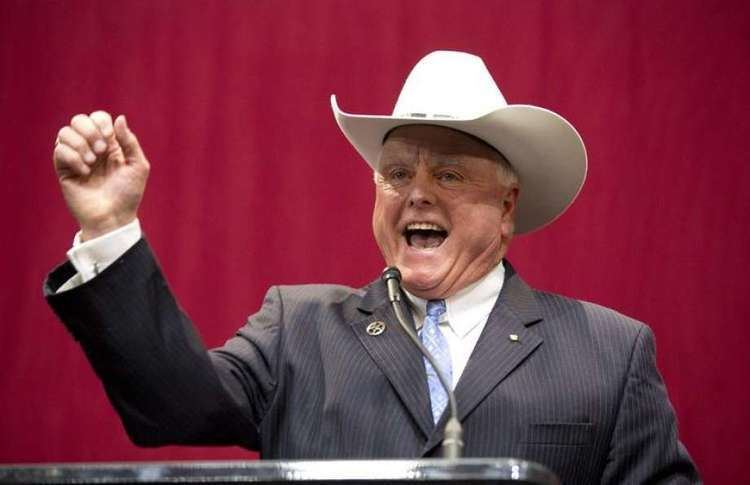 An avid rodeo participant, Miller is a lifetime member of the Houston Livestock Show and Rodeo. In 2004, the United States Calf Roping Association named him "World Champion of Calf Roping". He is a member of the Texas Vocational Agriculture Teachers Association, the Texas Cattle Feeders Association, and the Texas and Southwestern Cattle Raisers Association in Fort Worth.
Miller was first elected to the House in 2000, when he unseated the Democratic incumbent David Lengefeld (born 1945) of Hamilton County, 18,566 (54.4 percent) to 15,561 (45.6 percent). He was the only Republican in Texas that year to unseat a Democratic lawmaker.
In 2003 and 2007, Miller introduced bills to legalize the export of horse meat from Texas for human consumption abroad. The bill would have repealed a 1949 state law that prohibits the sale or transport in Texas of horsemeat intended for human consumption. Neither measure was enacted; the legislation passed the House in 2003, but died in a Senate committee, while the 2007 measure never made it out of a House committee.
In 2011, Miller authored House Bill 15, a measure to require a woman to undergo a sonogram prior to procuring an abortion. Miller's official biography states that the bill was "the strongest sonogram law in the nation" and received the support of Texas Right to Life and other anti-abortion groups. He has twice received the "Fighter for Free Enterprise" Award from the Texas Association of Business. Phyllis Schlafly's Eagle Forum, operated in Texas by Cathie Adams, former state chairman of the Texas Republican Party, named Miller the "second most conservative" member of the legislature.
The conservative Miller was unseated in the Republican runoff election held on July 31, 2012, by osteopathic physician J. D. Sheffield of Gatesville in Coryell County. In 2013, two complaints filed against Miller with the Texas Ethics Commission alleged campaign finance irregularities and failure to disclose loan repayments from his campaign. As of January 2014, the Ethics Commission was investigating a complaint. Later in 2014, one complaint was dismissed by the Commission; as of June 2016, three others campaign-finance-related complaints remain pending. Miller has said that he did nothing wrong and expects to be cleared. All four complaints were filed by attorney Mark McCaig of Katy.
With 411,560 (34.6 percent) of the ballots cast, Miller led a five-candidate field for agriculture commissioner in the Republican primary held on March 4, 2014. Tommy Merritt, Miller's former House colleague from Longview, finished second with 249,440 votes (21 percent). The three losing primary candidates, Eric Opiela, Joe Cotten, and Mayor J. Allen Carnes of Uvalde, held a combined 44 percent of the vote. In the runoff election held on May 27, 2014, Miller defeated Merritt, 362,573 votes (53.1 percent) to 320,434 (46.9 percent). In the general election, Miller defeated Democratic nominee Jim Hogan of Cleburne, an insurance salesman who ran a low-profile campaign. Miller received 2,693,466 votes (58.6 percent) to Hogan's 1,694,059 (36.8 percent). Two other candidates held the remaining 4.6 percent of the ballots cast.
Miller took office on January 2, 2015.
In 2015, the Texas Department of Agriculture under Miller launched "Operation Maverick," an enforcement initiative against Texas businesses who failed to register weights and measures with the agency as required by state law. In the program's first fifteen months, some 1,000 retailers were "notified they need to register their scales, which, depending on the industry and type of scale, can cost anywhere from $12 to $400."
Six months after taking office, Miller reversed a ban, instituted in 2004 by then Agriculture Commissioner Susan Combs, on soft drinks and fried foods in public schools. Miller said that local school districts should have the freedom to make decisions regarding food choices for their schools. Several school districts, including Dallas, Fort Worth, Fort Bend County, Austin, and Laredo, rebuffed Miller and vowed to retain policies of providing nutritious foods and not serving soft drinks.
Shortly after taking office, Miller created the Farm Fresh Initiative (including Farm Fresh Fridays), a farm-to-table program for Texas schools.
In an editorial, the San Antonio Express-News questioned why Miller as a state House member voted against increased appropriations for the agriculture department but as commissioner sought additional revenue for the department. When a $50 million budget request submitted by Miller was rejected by lawmakers in 2015, the commissioner proposed higher fees for department certifications, inspections, and registrations, a proposal rejected by a bipartisan group of state legislators as well as the American Farm Bureau Federation and Lieutenant Governor Dan Patrick. Representative John Otto of Dayton, the chairman of the House Appropriations Committee, said that fee hikes could result in lost revenue to the department because farmers and ranchers may choose alternative services. The Express-News urged Miller to drop the fee increase and legislators to determine whether the department is underfunded. Miller has proposed spending more than $400,000 to fund bonuses for agriculture department employees. Though he calls himself "a fiscal hawk," Miller added, "The last thing I want to do is raise anybody's fees, but I'm out of options here. I'm pretty much as the saying goes, hog-tied."
Early in 2017, Miller called for raising his agency fees by another $5 million after $11 million in increases in 2016 for higher costs of licensing, registration, and inspection. The 2016 fee increases were the first in more than ten years. Miller called the proposed increase "essential money" to keep his department operating. Miller blamed legislative cuts for the need for the higher fees. Miller has himself been under scrutiny for questionable spending of agency funds for personal trips. State Representative Ron Simmons, a Republican from Carrollton, noted the state's "tight budget cycle. ... I'm always interested when legislators go on to higher elected office, and they want everybody else to be cut except them." Representative Larry Gonzales, a Republican from Round Rock , said that Miller "hasn't done anything to give us comfort in his ability to handle a budget."
In February 2015, Miller submitted paperwork for state payment of a trip to Oklahoma, where he claimed he had been invited to visit with Oklahoma lawmakers and visit the Oklahoma National Stockyards. Later, Miller was accused of taking the trip to see a doctor in Oklahoma City to receive a "Jesus shot", consisting of Dexamethasone, Kenalog, and Vitamin B12, to treat Miller's chronic pain. Miller decided to repay the cost of the trip. After an investigation, the Texas Department of Public Safety declined to pursue any charges against Miller.
In 2017, Miller approved the statewide use of "Kaput Feral Hog Lure" —a bait containing the poison warfarin—in order to kill feral hogs, which have increased in population in Texas and other states. Miller said that the use of the substance would be a "major new weapon" against destructive feral hogs, stating: "I am pleased to announce that the 'feral hog apocalypse' may be within Texans' reach." The approval prompted criticism from members of the hunting community and others who opposed the introduction of a poison into the environment.
The hogs number perhaps two million and cause more than $50 million in annual damage. A judge in Austin halted Miller's proposal after Wild Boar Meats, a North Texas hog processor, sued on grounds that the poison may have unintended consequences. The San Antonio Express-News, a persistent Miller critic, editorially opposes the use of the poison. The newspaper maintains that the chemical could impact the food chain and taint hog meat used for pets and poison other wild animals as well, such as deer, who are not a target for extinction. "Miller has a knack for cute rhetoric and making problems worse. Hog apcalypse is a catchy, but it's still a bad idea," The Express-News said.
Meanwhile, state Senator Kirk Watson of Austin and state Representative Lynn Stucky of Denton County, a veterinarian, filed legislation to refer the feral hog matter to a university study to determine the impact the poison would have on the land, agriculture, and hunters before the Miller plan could take effect.
In the 2016 presidential election, Miller was a key Texas supporter of Republican Donald Trump. A founding member of Trump's Agricultural Advisory Board, Miller spoke at a Trump rally at the Travis County Exposition Center in Austin in May 2016. In the campaign's final days, Miller made multiple appearances on the Fox News Channel in support of Trump, while Trump praised Miller and his "big, beautiful, white cowboy hat" at rallies.
After the November 2016 election, Miller was thought to be a possible Trump choice to join the Cabinet and U.S. Secretary of Agriculture.
In August 2015, Miller posted a cartoon on his Facebook page that suggested the United States should bomb the Middle East. The text read: "Japan has been at peace with the US since August 9, 1945. It's time we made peace with the Muslim world." The background was of a nuclear explosion. Miller received harsh criticism for the post and eventually removed it, but he termed the cartoon "thought provoking" and vowed not to apologize for his action.
On November 1, 2016, a Tweet appeared on Miller's official Twitter account calling Hillary Clinton as a "cunt"; the tweet was condemned by both Democratic and Republican officials. In a statement, Texas Governor Greg Abbott called the tweet an "an embarrassment" and said: "No true Texas gentleman would ever talk this way." The tweet was deleted within fifteen minutes. Miller apologized for the tweet. Miller's campaign at first blamed a hacker, and then a staff member. The campaign subsequently said that it had fired the employee responsible, saying that the individual was a "third-party vendor" hired to do social media.
A Texas Tribune analysis of "a portion of Miller's social media history" from late 2014 to late 2016 identified ten instances in which Miller posted fake news—"demonstrably false, misleading or unsupported information"—to Facebook and Twitter. For example, in March 2015, Miller posted on his Facebook a fake photo of President Obama holding a Che Guevara T-shirt and labeled the president "disgraceful." The hoax image shared by Miller was apparently created with Photoshop.
In 2017, Miller posted on his campaign's Facebook page a story about two Texas hunters supposedly attacked while camping by Mexican illegal immigrants. In fact, a subsequent police investigation determined that the hunters had shot each other and falsely blamed it on border-crossers. Presidio County Sheriff Danny Dominguez, who investigated the shooting, suggested that Miller "needs to do his job and stick to that, and I'll do my job."