Preceded by

Jay Rockefeller




Name

Shelley Capito




Spouse

Charles L. Capito




Political party

Republican




Office

Senator (R-WV) since 2015




Succeeded by

Alex Mooney




Parents

Arch A. Moore, Jr.




Preceded by

Bob Wise




Role

United States Senator







Full Name

Shelley Wellons Moore




Born

November 26, 1953 (age 62) Glen Dale, West Virginia, U.S. (

1953-11-26

)


Residence

Charleston, West Virginia




Alma mater

Duke University University of Virginia




Previous office

Representative (WV 2nd District) 2001–2015




Children

Charles Capito, Shelley Capito, Moore Capito




Similar People

Joe Manchin, Natalie Tennant, Alex Mooney, Arch A Moore - Jr, Jay Rockefeller




Profiles




Twitter

Facebook
Shelley moore capito sworn in as united states senator
Shelley Wellons Moore Capito (born November 26, 1953) is the junior United States Senator from West Virginia, and a member of the Republican Party. She was a member of the United States House of Representatives for West Virginia's 2nd congressional district from 2001 until her election to the United States Senate in 2014. She is the current dean of West Virginia's congressional delegation.
Contents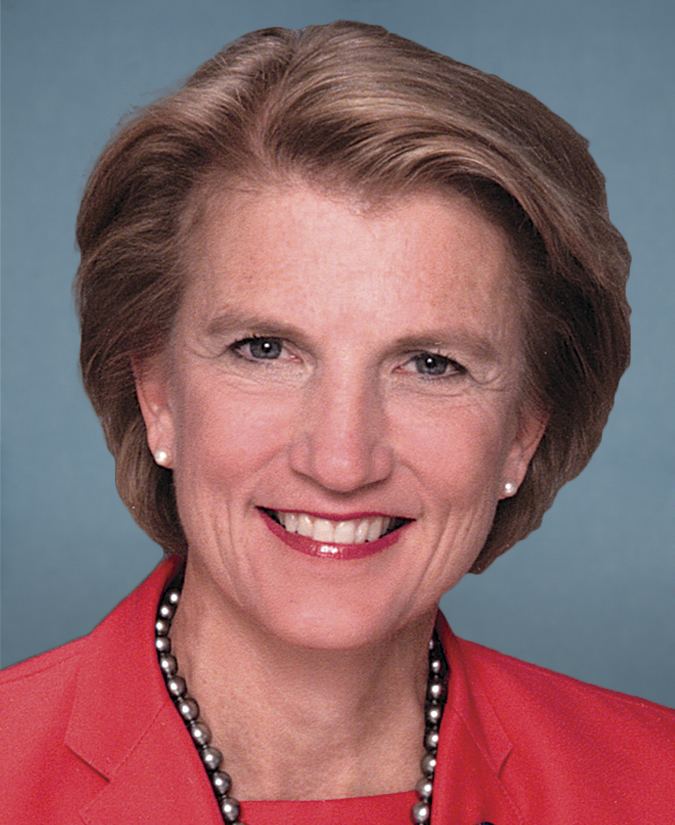 A graduate of Duke University and the University of Virginia, she is the daughter of the late Governor of West Virginia Arch Moore. Capito was the only Republican in the West Virginia congressional delegation until 2011, and the first Republican woman elected to Congress from West Virginia. Capito was elected to the Senate in 2014, becoming the first woman elected to the U.S. Senate in the history of West Virginia and the first Republican to win a full term in the Senate from West Virginia since 1942. She won mostly on large majorities in the counties along the Ohio, Pennsylvania, and Virginia borders.
In Congress, Senator Capito has sponsored over 113 pieces of legislation, making her the most prolific federal legislator of the freshmen Senators elected in 2014. Senator Capito is Chairman of the Subcommittee on Clean Air and Nuclear Safety and Subcommittee on the Legislative Branch; she is the only freshman Senator to chair a subcommittee on the powerful Appropriations Committee. She is a member of the Main Street Partnership, with three fellow Republican senators, focused on centrist goals in Congress. The group is the rough equivalent of the Blue Dog Democrats.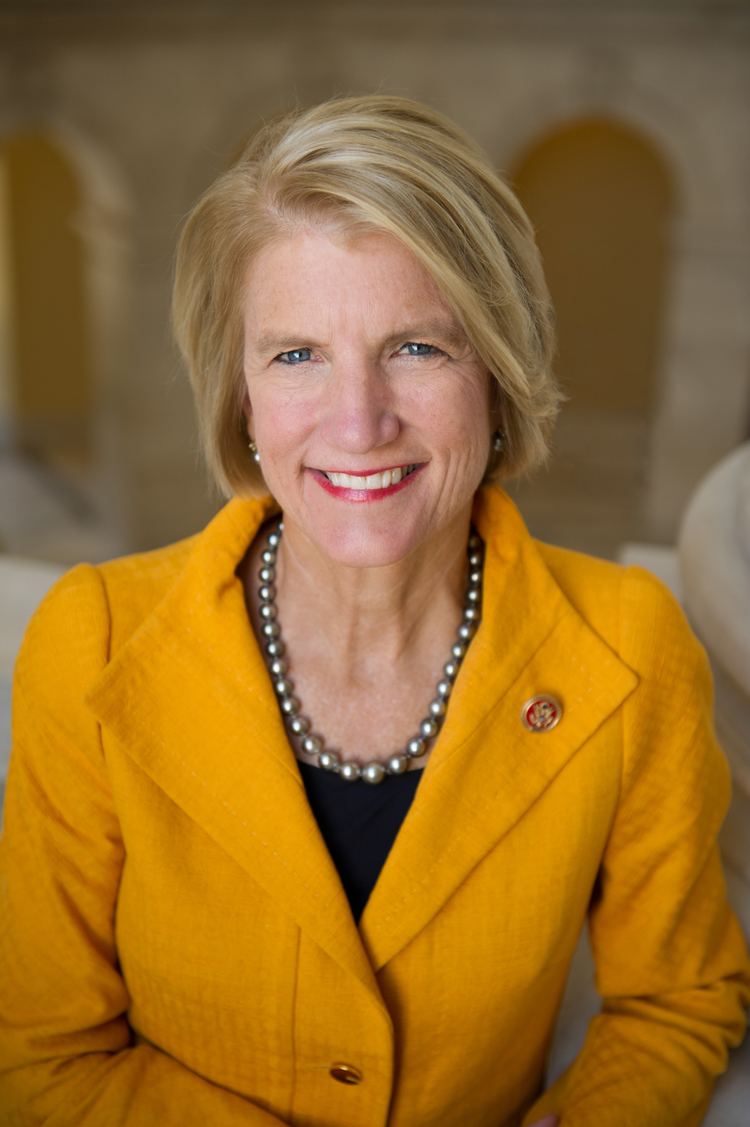 Shelley moore capito announces her candidacy for the u s senate in 2014
Early life and education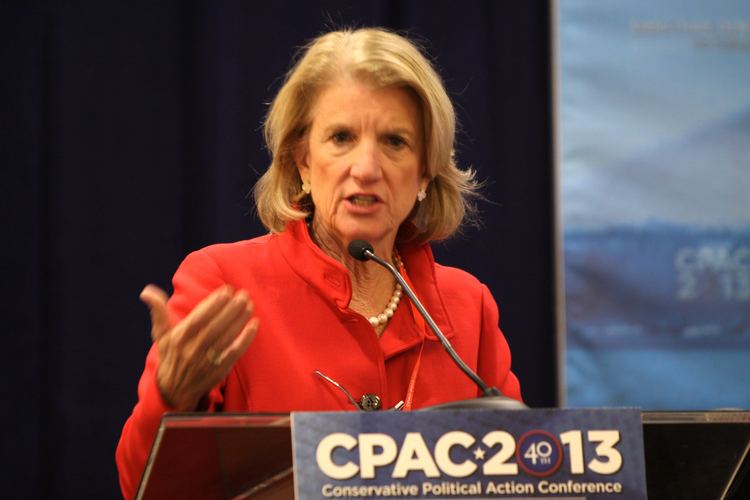 Born in Glen Dale, West Virginia, the daughter of Shelley (née Riley) and Arch Alfred Moore, Jr., who served three terms as the state's Governor. A resident of Charleston, Capito was educated at the Holton-Arms School; Duke University, where she earned her bachelor's degree in zoology; and the University of Virginia Curry School of Education, where she earned her master's degree. She is a member of Kappa Kappa Gamma sorority and represented the state of West Virginia as the 1972 Cherry Blossom Princess.
Earlier political career
Capito was elected to the 31st district of the West Virginia House of Delegates in 1996, and served two terms from December 1, 1996 to December 1, 2000. The district included a portion of the Charleston area. Capito was named Minority Chairman of the Health and Human Resources Committee and a member of the Judiciary and Banking and Insurance Committees.
2000
When 2nd district U.S. Congressman Bob Wise ran for governor in 2000, Capito decided to run and she won the Republican nomination for West Virginia's 2nd district, which was anchored in Charleston and stretched from the Ohio River in the west to the Eastern Panhandle, which borders with Virginia and Maryland. She narrowly defeated lawyer Jim Humphreys 48%–46%. She was the first Republican to represent West Virginia in Congress since 1983, as well as the first woman elected to Congress from West Virginia who was not the widow of a member of Congress.
2002
She won re-election to a second term, defeating Humphreys in rematch 60%–40%. She won every county in the district except Braxton. She became the first West Virginia Republican to win re-election to Congress since her father, who represented the 1st district in the state's northern region from 1957 to 1969.
2004
She won re-election to a third term, defeating former newscaster Erik Wells 57%–42%.
2006
Capito was mentioned as a possible challenger to Senator Robert Byrd, a long-time foe of her father, in 2006, but opted to run for re-election to her House seat. She won re-election to a fourth term, defeating the state's Department of Environmental Protection Secretary Mike Callaghan, 57%–43%. She won all but two counties: Braxton and Clay.
2008
Capito won re-election to a fifth term, defeating Anne Barth, a long-time former aide to U.S. Senator Robert Byrd, 57%–43%. She won all but two counties: Braxton and Jefferson.
2010
During the 2010 election cycle, she was mentioned as a Republican candidate to challenge Joe Manchin for the vacated United State Senate seat of the late Robert C. Byrd. Capito ultimately decided against a Senate bid, pointing out that, even though the West Virginia Legislature passed a law allowing her to run for both her House seat and the Senate, "running for two offices simultaneously is not who I am as a person. More importantly, this is not about me, but what is right for the people of West Virginia." Capito won re-election to a sixth term, defeating Virginia Lynch Graf, 68%–30%. For the first time in her career, she won all 18 counties of the district.
2012
After redistricting, Capito was challenged in the Republican primary for the first time in her career. Capito said she planned on fighting to "dismantle the federal health care overhaul and challenge the U.S. Environmental Protection Agency". She defeated Delegate Jonathan Miller and Michael Davis 83%–11%–6%. She won re-election to a seventh term, defeating former gubernatorial aide Howard Swint, 70%–30%.
Committee assignments
Committee on Financial Services
Subcommittee on Financial Institutions and Consumer Credit (Chairwoman)
Subcommittee on Insurance, Housing and Community Opportunity
Committee on Transportation and Infrastructure
Subcommittee on Highways and Transit
Subcommittee on Railroads, Pipelines, and Hazardous Materials
Subcommittee on Water Resources and Environment
Caucus memberships
Capito is a former Chairman of the Congressional Caucus for Women's Issues and a member of the Congressional Arts Caucus. After an explosion responsible for the death of 29 coal workers, Capito founded the Congressional Coal Caucus.
2014
On November 26, 2012, Capito announced her intention to seek the United States Senate seat in play for the 2014 election, intending to challenge long-time incumbent Jay Rockefeller, but he subsequently announced his retirement.
Capito's "Shared Values" commercial featured her saying, "We want our country back; we don't want government coming in and telling us how to pick our doctor, how to educate our children." Despite initial protests from Tea Party groups and anti-establishment conservatives that Moore Capito's House voting record was "too liberal", she ultimately won 87% of the Republican primary vote.
Rockefeller dropped out of the race on January 11, 2013, making Capito the overwhelming favorite in the general election.
She went on to defeat Democratic Secretary of State Natalie Tennant in the general election, 62% to 35% - the largest victory margin for a Republican running in a statewide race in West Virginia history. She also carried every county in the state.
Tenure
Senator Capito has attributed her emphasis on bipartisanship and working through ideological differences as a reason for her successful political career, further demonstrated by her "willingness to break from her party by voting against tax breaks for oil companies and twice supporting an override of George W. Bush's veto of the SCHIP bill". Capito was ranked as the 9th most bipartisan member of the U.S. Senate during the 114th United States Congress (and the second most bipartisan member of the U.S. Senate from the American South after fellow West Virginia Senator Joe Manchin) in the Bipartisan Index created by The Lugar Center and the McCourt School of Public Policy that ranks members of the United States Congress by their degree of bipartisanship (by measuring the frequency each member's bills attract co-sponsors from the opposite party and each member's co-sponsorship of bills by members of the opposite party).
Along with Rob Portman and Deb Fischer, Senator Capito is one of Mitch McConnell's counsels to leadership in the Senate. In Congress, Senator Capito has sponsored over 113 pieces of legislation. Since being in Congress, Capito has voted with her party 93% of the time.
As of 2012, she had a lifetime rating of 70 from the American Conservative Union. She is a member of the Republican Main Street Partnership. Capito served on the House Page Board during the Mark Foley congressional page incident, but wasn't made aware of Foley's conduct until informed by the press.
Committee assignments
Committee on Appropriations
Subcommittee on Commerce, Justice, Science, and Related Agencies
Subcommittee on Financial Services and General Government (Chairwoman)
Subcommittee on Interior, Environment, and Related Agencies
Subcommittee on Labor, Health and Human Services, Education, and Related Agencies
Subcommittee on Military Construction, Veterans Affairs, and Related Agencies
Subcommittee on Transportation, Housing and Urban Development, and Related Agencies
Committee on Commerce, Science, and Transportation
Subcommittee on Aviation Operations, Safety, and Security
Subcommittee on Communications, Technology, Innovation, and the Internet
Subcommittee on Consumer Protection, Product Safety, Insurance and Data Security
Subcommittee on Space, Science, and Competitiveness
Subcommittee on Surface Transportation and Merchant Marine Infrastructure, Safety, and Security
Committee on Environment and Public Works
Subcommittee on Clean Air and Nuclear Safety (Chairwoman)
Subcommittee on Fisheries, Water and Wildlife
Subcommittee on Transportation and Infrastructure
Committee on Rules and Administration
Political positions
Senator Capito is a member of the Republican Main street Partnership which seeks centrist solutions and she is described as being more moderate. She "is a relative moderate who supports abortion rights and has crossed the aisle on some votes". In 2013, the National Journal gave her a composite score of 63% conservative and 37% liberal. CrowdPac, which provides a conservative or liberal score based on donations they receive and give, has given Senator Capito a score of 3.8C with 10C being the most conservative and 10L being the most liberal. The American Conservative Union has given Capito a lifetime rating of 67.2% conservative. The Americans for Democratic Action has given her a rating of 15% liberal.
Social policy
Senator Capito is sponsoring the Gender Advancement in Pay (GAP) Act, saying:
"In 2016, it should be common sense that women and men get equal pay for equal work. Your salary should be based on your experience and qualifications – not your gender. But unfortunately, gender-based wage differences still exist, and for many women, discrimination in the workplace is an ever-present concern."
Senator Capito has sponsored 8 bills on health. Senator Capito is sponsoring the Rural Access to Hospice Act to improve the quality, access, and retention of hospice facilities in rural parts of the nation. In response to the Supreme Court's decision in Obergefell v. Hodges to recognize same-sex marriage, Senator Capito released a statement after noting that her state's greatest asset are its caring people:
"Regardless of our differences, we care for our neighbors, friends, and communities in need. Acknowledging that we have differing views, the Supreme Court has made its decision. While I would have preferred that the Supreme Court leave this decision to the states, it is my hope that all West Virginians will move forward and continue to care for and respect one another."
On social policy, the National Journal gave Capito a score of 54% conservative and 43% liberal. The Human Rights Campaign, in its Congressional Scorecard rating support for LGBT issues during the 114th Congress, gave Capito a score of 64%. During the 113th Congress, Capito received a score of 30%.
Capito described herself as pro-choice when asked by Project Vote Smart, but has a mixed record on the issue of abortion. She was rated 35% by NARAL in 2006 indicating a pro-life voting record. However, she was rated 55% from 2004-2006 and 57% in 2007-2009 by the National Right to Life, indicating a mixed record. Her campaign manager stated that, "she does not want to overturn Roe v. Wade". She received a rating of 21% from Planned Parenthood in 2014. During the 114th Congress, she was rated 100% by the National Right to Life indicating a pro-life record.
She has voted against providing federal funding for abortion and in favor of the Partial-Birth Abortion Ban Act in 2003. However, she voted against banning family-planning funding in US aid abroad. She supports embryonic stem cell research, and in 2010 described herself as "pro-choice". While she selected the label "pro-choice" in 2010, she was supported by pro-life groups as well, making the overall question of whether she is "pro-life" or "pro-choice" difficult to determine. She was described as "pro-choice" again in 2012. She was also supported by the Republican Majority for Choice a pro-choice Republican PAC. Capito typically avoids discussing the matter.
She is partnering with Democrat Kirsten Gillibrand to sponsor the Campus Accountability and Safety Act (CASA) to help stop sexual assaults on college campuses.
As a representative, Capito voted against the Patient Protection and Affordable Care Act (commonly called ObamaCare or the Affordable Care Act) in March 2010. In January 2009, Capito voted to expand the Children's Health Insurance Program (CHIP) as part of its re-authorization. The expanded coverage would include about four million more children in the program. In May 2008, Capito voted for the Post-9/11 Veterans Educational Assistance Act of 2008 (commonly called the new G.I. Bill), which expanded the educational benefits for military veterans who have served since September 11, 2001. On March 3 2017, Capito "insist[ed] that Medicaid expansion be preserved in the GOP's Obamacare replacement proposal". Along with three other Republicans, Capito signed a letter saying that the House Republican health care plan "does not do enough to protect families and individuals covered by the Medicaid expansion or to provide flexibility to the states". Also in 2017, Capito announced that she is opposed to repealing the Affordable Care Act (ACA) without a replacement proposal. On July 26, 2017, Capito joined seven other Republicans and voted against repealing the ACA without a replacement. However, on July 27, Capito voted 'Yes' for the 'Skinny' repeal of the ACA.
Foreign policy
Senator Capito has sponsored approximately 40 bills about international trade and international finance, the most of any other legislative topic during her career. Senator Capito has criticized the vulnerabilities in current national security policy in the wake of the San Bernardino terrorist attack and has sponsored 8 bills on the military and national security. Senator Capito was one of 47 Republican senators to sign Senator Tom Cotton's open letter to the Iranian government in 2015. The letter, which sought to dissuade Iran from reaching an agreement with President Barack Obama regarding nuclear peace, was described by the White House as "undercutting foreign policy".
Capito has a nuanced record on issues concerning fair trade, as follows. Capito voted No in 2005 on CAFTA, the major trade agreement negotiated under President George W. Bush. She voted Yes in 2003, 2004, and 2007 to approve free trade agreements with Chile, Singapore, Australia, and Peru. She is rated 22% by the Cato Institute, indicating her pro-fair trade voting record. She supports tariffs against countries that manipulate currencies, and she sponsored a bill that would create an import fee on countries with an undervalued currency. On foreign policy, the National Journal gave her a score of 77% conservative and 15% liberal.
Interior policy
Senator Capito has sponsored 9 bills on environmental integrity, and has a clear voting record on the issue, including increasing prohibitions against animal fighting. Senator Capito supports the Republican Main Street Partnership's motion to elevate the E.P.A. to be a Cabinet-level department, which would bring more oversight to the entity. Capito opposes legislation aimed at capping greenhouse gas emissions. In January 2010, she reportedly asked the president if he would reconsider "job-killing" policies like limiting greenhouse gases.
Fiscal policy
In the House, Capito voted for the Constitutional Balanced Budget Amendment of 2011. In December 2010, Capito voted to extend the tax cuts enacted during the administration of President George W. Bush. Capito has sponsored 13 bills on the domestic financial sector, including protections for small, family-operated banks. Capito supports a federal prohibition on online poker. In 2006, she co-sponsored H.R. 4777, the Internet Gambling Prohibition and Enforcement Act, and supported H.R. 4411, the Goodlatte-Leach Internet Gambling Prohibition Act. In June 2003, Capito introduced the Family Fairness in Taxing Act of 2003. The bill would accelerate the increase to the child tax credit, increase the qualification age for children, and revise refundability criteria for the credit. On economic issues, the National Journal gave her a rating of 53% conservative and 47% liberal.
Vice presidential speculation
Since at least March 12, 2015, Senator Capito was considered a contender for Vice President on the Republican ticket with Donald Trump in 2016, cited for her "years of legislative heft". That speculation was amplified in May 2016. On May 12, Capito was one of several Senators to meet with Trump in Washington, D.C. In the end, Trump picked former congressman and Governor of Indiana Mike Pence to join him on the Republican ticket.
Personal life
She is married to Charles L. Capito, and they have three children: sons Charles and Moore, and daughter Shelley.
In September 2015, Runner's World featured Senator Capito in its "I'm a Runner" vlog, where she states she has been a distance runner for over 30 years.
References
Shelley Moore Capito Wikipedia
(Text) CC BY-SA