Genre

Action, Fantasy, Thriller

Country

United Kingdom Germany Hungary United States




Release date

September 19, 2003 (2003-09-19)

Writer

Kevin Grevioux (story), Len Wiseman (story), Danny McBride (story), Danny McBride (screenplay)

Initial release

September 19, 2003 (Canada)

Story by

Len Wiseman, Kevin Grevioux, Danny McBride

Cast

Kate Beckinsale

(Selene),

Scott Speedman

(Michael Corvin),

Michael Sheen

(Lucian),

Shane Brolly

(Kraven),

Bill Nighy

(Viktor),

Erwin Leder

(Singe)




Similar movies

Spider-Man 3

,

Underworld: Evolution

,

Top Gun

,

2046

,

Shall We Kiss?

,

Wolf




Tagline

An immortal battle for supremacy.
Underworld is a 2003 action horror film directed by Len Wiseman and written by Danny McBride, based on a story by McBride, Kevin Grevioux, and Wiseman. The film centers on the secret history of vampires and lycans (an abbreviated form of lycanthrope, which means werewolf). It is the first installment in the Underworld franchise. The main plot revolves around Selene (Kate Beckinsale), a vampire Death Dealer hunting Lycans. She finds herself attracted to a human, Michael Corvin (Scott Speedman), who is being targeted by the Lycans. After Michael is bitten by a Lycan, Selene must decide whether to do her duty and kill him or go against her clan and save him. Alongside Beckinsale and Speedman, the film stars Michael Sheen, Shane Brolly, and Bill Nighy.
Contents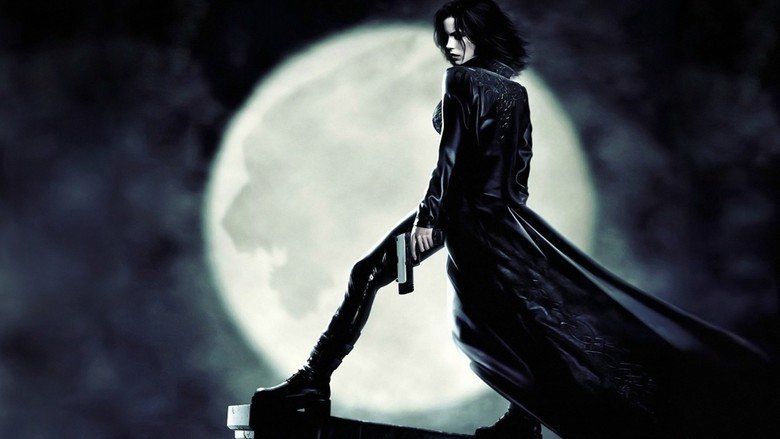 An international co-production between companies from the United Kingdom, Germany, Hungary, and the United States, the film was released on September 19, 2003. Upon its release, the film received generally negative reviews from critics, but a smaller number of reviewers praised elements such as the film's stylish Gothic visuals, the "icy English composure" in Kate Beckinsale's performance, and the extensively worked-out vampire–werewolf mythology that serves as the film's backstory. A surprise hit, the film grossed $95 million against a production budget of $22 million. The film was followed by Underworld: Evolution, released three years later, and by three other films.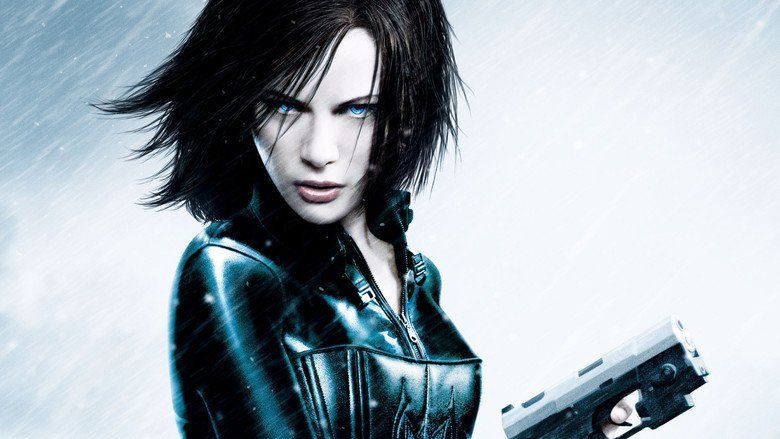 Plot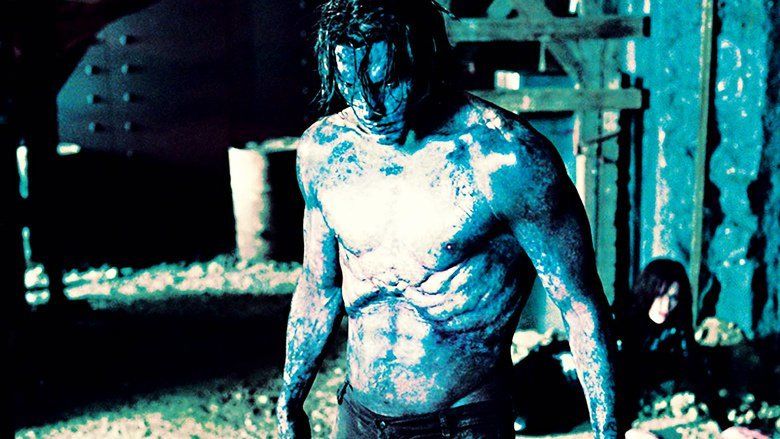 For generations, a secret war has been waged between vampires and Lycans, an ancient species of werewolf. Selene, a Death Dealer, a vampire specialized in assassinating Lycans, tracks two Lycans. Selene's motivation goes beyond duty; she also wants revenge because, 600 years ago when she was a child, Lycans slaughtered her family. The vampires believe they defeated the werewolves many centuries ago and killed their leader, Lucian, and that they must kill the surviving Lycans. Selene locates the Lycans' den and learns they have developed a new kind of UV bullet capable of killing vampires.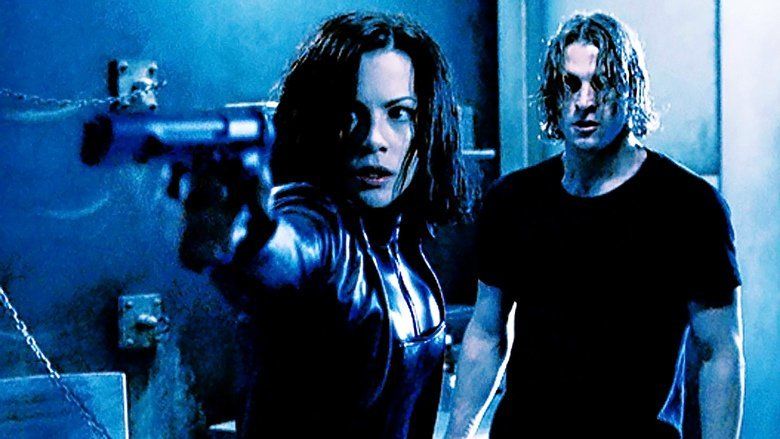 Later, Selene arrives at the mansion of her vampire coven and, recounting these events, urges an attack on the Lycans; but the vampire regent, Kraven, dismisses her proposal. Selene determines that the pair of Lycans may have been following a human, Michael Corvin, and continues her investigation. In a Lycan lair, a scientist named Singe tests blood from kidnapped descendants of the ancient Corvinus family, trying to find a pure source of the ancient and powerful Corvinus bloodline. Soon after Selene finds Michael, the pair are attacked by Lycans, including their leader, who is revealed to be Lucian. Lucian bites Michael, but Selene helps Michael escape and the two become attracted to each other.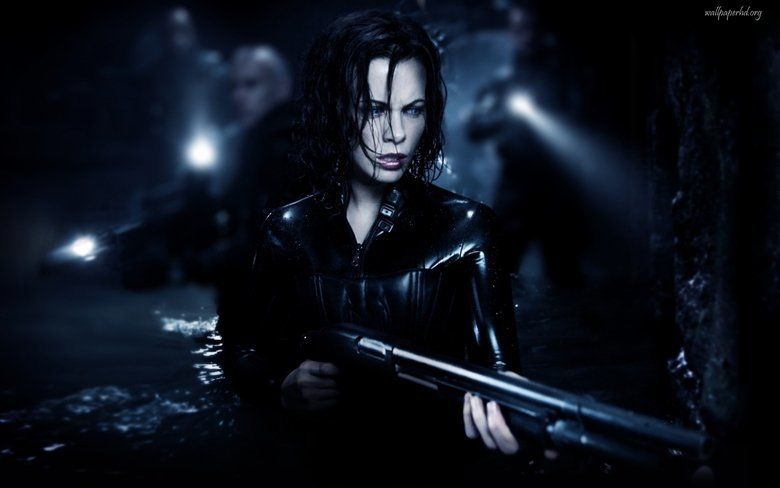 Selene discovers that Kraven was the only witness to Lucian's supposed death. Sensing a conspiracy, she awakens a dormant powerful vampire elder, Viktor, who has been hibernating. Viktor is angered by his early awakening, as it was Markus' turn to rule the coven. Viktor believes Kraven and orders Selene to acquiesce to the vampire hierarchy. Kraven, meanwhile, has secretly planned to kill the third vampire elder, Amelia, and her companions with Lucian's help.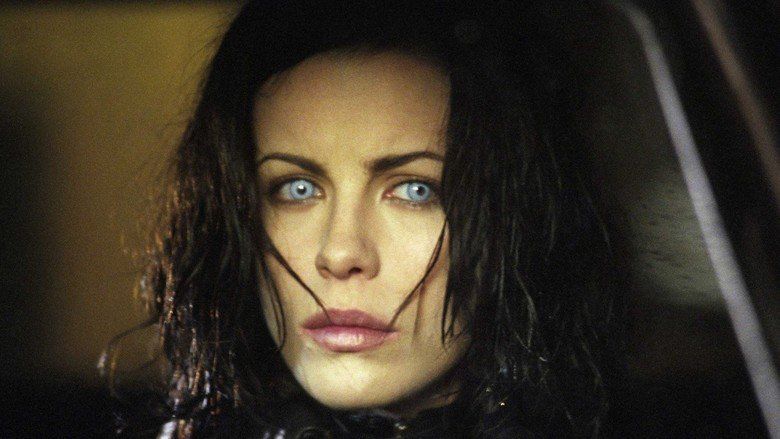 Selene informs Michael about the feud and her past. She then binds him, fearing that he will kill innocent people after he changes into his Lycan form at the coming night's full moon. Selene captures Singe while Michael is captured by Lycans. Selene returns to the mansion with Singe, who admits to Viktor that the Lycans are trying to combine the bloodlines of the two species with the Corvinus Strain, the shared source of both the Vampire and Lycan bloodlines, to create a powerful hybrid. After Kraven flees the mansion because Singe has revealed his cooperation with Lucian, news arrives that Amelia, who was coming to awaken Markus, has been killed by Lycans. Viktor kills Singe and tasks Selene to kill Michael.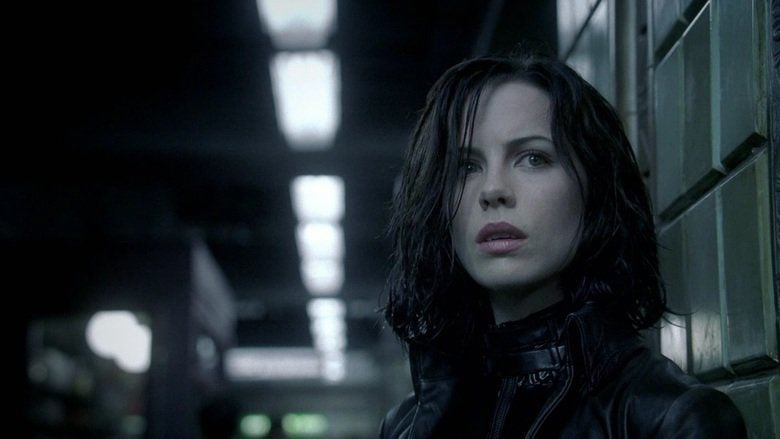 While Michael is being held captive, he learns from Lucian that Viktor's daughter, Sonja, and Lucian were lovers. Lucian tells Michael that the Lycans were slaves to the vampires. When Viktor learned that his daughter had been impregnated by a Lycan, he killed her to prevent any crossing of the two species, which led to the war. According to Lucian, such a crossing would create a hybrid creature that would be more powerful than both the vampires and Lycans.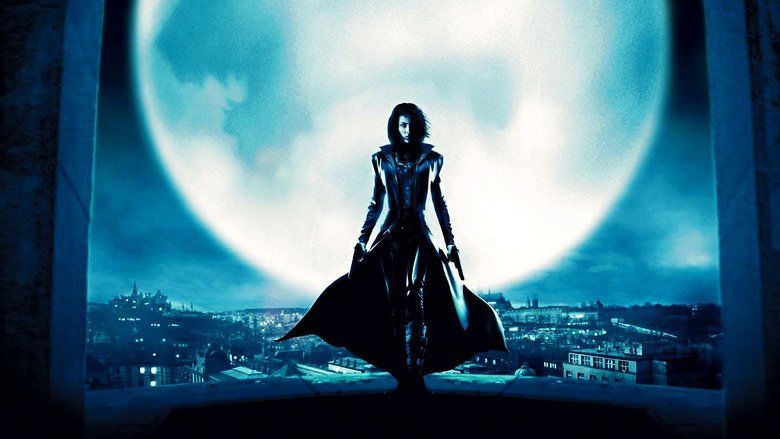 Selene arrives with a group of Death Dealers to kill the Lycans and Kraven for his treachery. Kraven shoots Lucian with a newly designed bullet that kills by poisoning a Lycan's bloodstream with silver nitrate. Selene rescues Michael, who is shot by Kraven. Kraven tells Selene it was Viktor who killed her family. Lucian stabs Kraven in the leg and convinces Selene to bite Michael, transmitting the vampire virus into his bloodstream. Selene complies, and Kraven flees after killing Lucian. Viktor arrives and admits that he killed Selene's family, though he believes she should be grateful as he spared her and made her immortal. He reveals the truth of his love for Sonja – that his choice to have her killed was to protect the vampires and that he must now kill Michael to protect the vampires. Selene eventually kills Viktor with the assistance of Michael, who is now a hybrid. Selene and Michael leave the Lycan lair, now enemies of both species. At the mansion, blood from Singe's corpse seeps into the sarcophagus of a hibernating elder, Markus, a carrier of the original Corvinus Strain.
Legal controversy
The film was the subject of a copyright infringement lawsuit filed by White Wolf, Inc. and Nancy A. Collins, claiming the setting was too similar to the Vampire: The Masquerade and Werewolf: The Apocalypse games, both set in the World of Darkness setting, and to the Sonja Blue vampire novels. White Wolf filed 17 counts of copyright infringement, and claimed over 80 points of unique similarity between White Wolf's gaming systems and the film. White Wolf, Inc. also said the script was very similar to a story entitled The Love of Monsters (1994), which they published, written by Nancy A. Collins. In September 2003, a judge granted White Wolf an expedited hearing. The lawsuit ended in a confidential settlement.
Box office
The film grossed $51,970,690 in the US and $95,708,457 worldwide. Underworld was released on DVD and VHS from Columbia TriStar Home Entertainment.
Reception
As of January 2012, Undeworld has a 31% overall approval rating on film-critics' aggregate site Rotten Tomatoes, based on 157 reviews. The site's consensus reads, "Though stylish to look at, Underworld is tedious and derivative." Roger Ebert said, "This is a movie so paltry in its characters and shallow in its story that the war seems to exist primarily to provide graphic visuals". However, some critics were more favorable: the New York Daily News praised it as being "stylish and cruel, and mightily entertaining for certain covens out there".
Salon reviewer Andrew O'Hehir gave mixed criticism and praise, stating, "[B]y any reasonable standard, this dark vampire epic — all massive overacting, cologne-commercial design and sexy cat suits — sucks," but that "...at least it gives a crap", conceding that despite the movie's flaws, the complex vampire-werewolf mythology backstory "has been meticulously worked out".
Soundtrack
The film's soundtrack was produced by Danny Lohner and distributed via Roadrunner Records. Lohner (born 1970), a bass guitarist, guitarist, and keyboardist who has recorded with Nine Inch Nails and Marilyn Manson, contributed several songs to the soundtrack under the pseudonym Renholdër. Lohner included a song by Skinny Puppy, a Canadian industrial band; a song by The Dillinger Escape Plan, a US band which performs an aggressive, technical style of hardcore punk called mathcore; a song by US alternative rock/post-hardcore band Finch entitled "Worms of the Earth"; a song by The Icarus Line, a band known for its abrasive form of rock music; and Lisa Germano, an American singer/songwriter and multi-instrumentalist who specializes in alternative rock and dream pop.
Music critic Bill Aicher noted that the "soundtrack follow[s] in a similar gothic vein" to the visuals, and stated that it "does an excellent job setting the dark mood" by using "a veritable who's who in the genre", with an "impressive array of metal, hard rock, industrial, and otherwise gothic-themed tracks". Aicher noted that since "a majority of the selections [are] written, produced, or featuring Lohner, the album retains a sense of cohesion throughout, making it much more a complete product than has generally been the case with similarly-themed products." He stated that the "album's highest point" is the song with Maynard James Keenan (from Tool and A Perfect Circle), David Bowie, and guitarist John Frusciante (of the Red Hot Chili Peppers), which is entitled "Bring Me the Disco King" (Lohner Mix); he called the song "[d]ark, brooding, sad, and twitchy".
Track listing
Sequels and prequel
A sequel, titled Underworld: Evolution, in which Marcus full awakens, was released January 20, 2006. The prequel Underworld: Rise of the Lycans, which gives more detail about the creation of the Lycan species and Lucian's hatred, was released January 23, 2009. A second sequel, Underworld: Awakening, was released on January 20, 2012, and a third sequel, Underworld: Blood Wars, was released on January 6, 2017.
References
Underworld (2003 film) Wikipedia
(Text) CC BY-SA
Underworld (2003 film) IMDb
Underworld (2003 film) themoviedb.org