Years active

1989–present





Name

Russell Peters




Siblings

Clayton Peters







Born

September 29, 1970 (age 45) Toronto, Ontario, Canada (

1970-09-29

)


Medium

Stand-up, television, film, radio, books




Genres

Satire, observational comedy, improvisational comedy, black comedy




Subject(s)

Racism, race relations, stereotypes, multiculturalism, Indian culture




Influences

George Carlin, Steve Martin, Cheech and Chong, Don Rickles, Eddie Murphy




Role

Comedian · russellpeters.com




Spouse

Monica Diaz (m. 2010–2012)




Parents

Eric Peters, Maureen Peters




Movies and TV shows

Breakaway, Source Code, Comedy Now!, Last Comic Standing, A Russell Peters Christma




Profiles




Twitter

Facebook




Birth name

Russell Dominic Peters



indian doctors russell peters almost famous
Russell Dominic Peters (born September 29, 1970) is a Canadian comedian and actor of Indian descent. He began performing in Toronto in 1989 and won a Gemini Award in 2008. He currently lives in Los Angeles.
Contents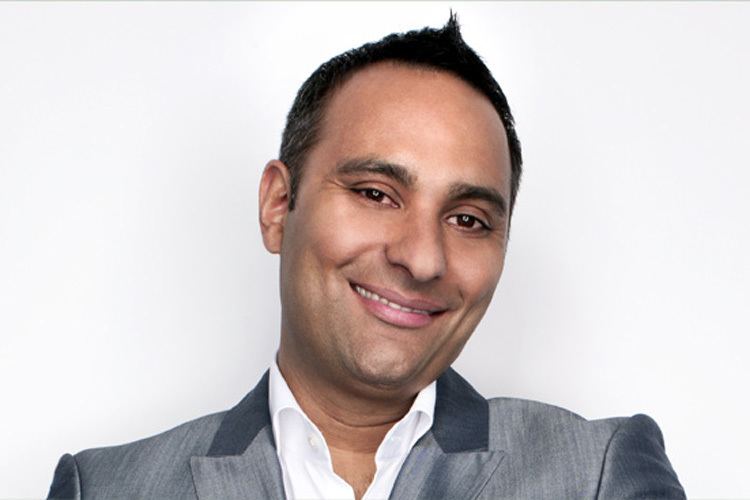 indian tech support russell peters almost famous
Early life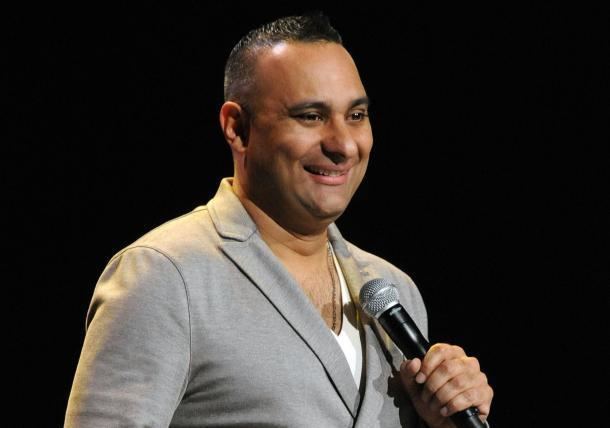 Peters was born in Toronto, Ontario, Canada to Eric and Maureen Peters. When he was four, the family moved to the nearby city of Brampton, Ontario. His older brother Clayton now serves as Peters' manager. Peters was raised Catholic and is of Anglo-Indian descent. His late father was born in Mumbai, India and worked as a federal meat inspector; Peters regularly features stories about him in his comedy work.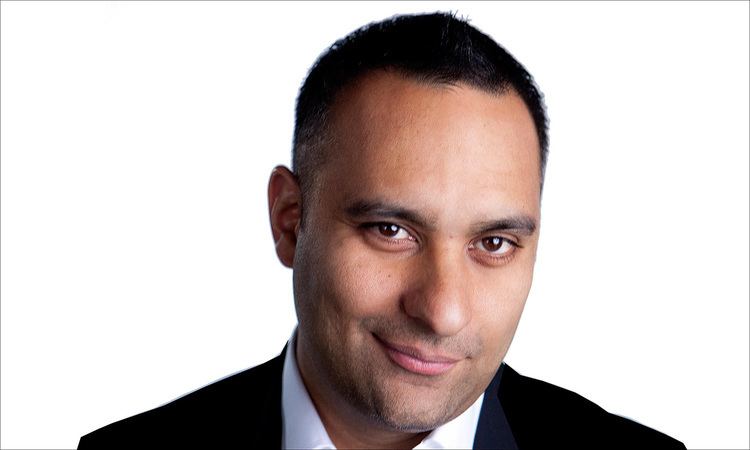 Peters attended Chinguacousy Secondary School for grades 9–10, and North Peel Secondary School in Bramalea for grades 11–12. In school, he was regularly bullied because of his ethnicity. He eventually learned boxing, which helped him resist the bullying.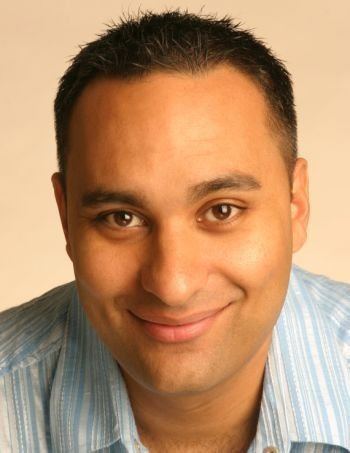 Peters also became a hip hop "junkie" in his youth. By the 1990s, he was a well-connected DJ in the Toronto scene.
Career
Peters began performing in Toronto in 1989. He has since gone on to perform in several countries worldwide.
In 1992, Peters met comedian George Carlin, one of his biggest influences, who advised him to get on stage whenever and wherever possible. Peters said he "took that advice to heart, and I think that's the reason I am where I am now." In 2007, 15 years later, he hosted one of Carlin's last shows before Carlin's death the following year.
Peters attributes his 2004 performance on the Canadian TV comedy show Comedy Now!, which was uploaded onto YouTube and became viral, as the turning point in his career. While the initial video upload featured his entire 45-minute performance, YouTube users subsequently uploaded segments of the performance where Peters focused on individual cultural groups. According to Peters, those segments made their way to the "targeted" cultural groups and were well received by them. The video and its viral nature was referenced by Peters on his performance, Outsourced, when the audience cheered to the reference he made to his previous jokes, to which Peters exclaimed, "Look at you, you filthy downloaders!"
Notable performances
In 2007, Peters was the first comedian to sell out Toronto's Air Canada Centre, selling more than 16,000 tickets in two days for the single show. He ended up selling over 30,000 tickets nationally over the two-day sales period. He broke a UK comedy sales record at London's O2 Arena when he sold over 16,000 tickets to his show in 2009. His show in Sydney on 15 May 2010, had an audience of 13,880, making it the largest stand-up comedy show ever in Australia. Peters' performances on May 5–6, 2012 in Singapore also set attendance records for a single stand-up comedian at the Singapore Indoor Stadium.
Peters hosted the Canada Day Comedy Festival 2006, and participated in a USO tour of Iraq, Afghanistan, Germany, Africa and Greenland in November 2007 with Wilmer Valderrama and Mayra Veronica. He also produced and starred in the radio situation comedy series Monsoon House on CBC Radio One.
Peters was the host of the televised 2008 Juno Awards ceremonies in Calgary on April 6, 2008, for which he won a Gemini Award for "Best Performance or Host in a Variety Program or Series". The show received the second-highest ratings of any Juno Awards broadcast. Following the show's success, Peters accepted an invitation to host the Juno Awards for a second consecutive year; the 2009 Juno Awards took place in Vancouver on March 29, 2009.
On September 28, 2013, Peters was awarded the 2013 Trailblazer award by the Association of South Asians in Media, Marketing and Entertainment (SAMMA) for his contributions to the world of comedy. He is among the first South Asians to achieve international success in the field.
DVDs and book
Peters released his debut comedy album Outsourced of his performance aired on Comedy Central on August 26, 2006. The DVD version is uncensored; it has sold more than 100,000 copies, and remained on the National DVD Chart over one and a half years after its release. Peters released a second DVD/CD combo, Red, White and Brown, in Canada in 2008, and in the U.S. in early 2009. It was recorded on February 2, 2008, at the WAMU Theatre in Madison Square Garden, and was self-produced and financed by Peters and his brother Clayton. In May 2011, Peters released The Green Card Tour: Live from the O2 Arena, a live performance recorded in front of a total audience of 30,000, over two nights at O2 Arena in London, England. The show was directed by Dave Higby, who produced Outsourced.
On October 26, 2010, Peters published his autobiography, Call Me Russell, co-written with his brother Clayton and Dannis Koromilas.
Earnings
According to Forbes, Peters earned an estimated $15 million between June 2009 and June 2010, continuing his run as one of the highest-paid comedians, after earning an estimated $5 million the prior year. Forbes ranked him as the third-highest-paid comedian. In 2013, he earned $21 million, according to Forbes estimate.
Comedic style
Peters' stand-up performances feature observational comedy, using humour to highlight racial, ethnic, class and cultural stereotypes. He often refers to his own experiences growing up in an Anglo-Indian family, and impersonates the accents of various ethnic groups to poke fun at them. As he told an audience in San Francisco, "I don't make the stereotypes, I just see them." In a 2006 interview with The National, Peters observed that he did not intend to put down or offend different races and cultures, but tried to "raise them up through humour".
Peters is widely known for his punchline, "Somebody gonna get a hurt real bad." It ends a joke he tells about his childhood with a traditional Indian father, who used corporal punishment on his sons. Another punchline he utilizes is "Be a man! Do the right thing!", which relates to a story of a Chinese man trying to get him to pay more for an item at a shop.
When interviewer Larry King asked Peters, "Is there such a thing as too taboo?", Peters replied, "I don't talk about religion because I think people are a little weird about religion, especially nowadays, and I'm more of a science guy than I am a beliefs guy. I'm more into facts than I am into beliefs." In an interview with Al Jazeera, Peters said he "refuses" to talk about religion.
Personal life
Peters dated former pornstar and actress Sunny Leone who has been a Bollywood actress since 2008.
He proposed to girlfriend Monica Diaz on July 10, 2010 at the Los Angeles International Airport and announced their engagement via Twitter. The couple married on August 20, 2010 at A Little White Wedding Chapel in Las Vegas, Nevada. The wedding was attended by about 20 guests, including an Elvis impersonator. Soon after, Peters told The Canadian Press that Diaz was pregnant, saying, "Did I get married because she was knocked up? I would say that expedited it." Their daughter Crystianna Marie Peters was born two months early on December 14, 2010. In a March 2012 interview, Peters revealed that he and Diaz were divorcing. He is now engaged to Ruzanna Khetchian.
Peters lives in Los Angeles, California and owns two homes there. He also owns homes in Las Vegas and Vaughan, Ontario.
In 2010 Peters established the Russell Peters North Peel Scholarship, an award worth up to $20,000 and intended to finance up to three years of college. It will be awarded annually to a student from Judith Nyman Secondary School (formerly North Peel) with a strong academic record and the intention of attending college.
Discography
Outsourced (2006)
Red, White and Brown (2008)
The Green Card Tour: Live from the O2 Arena (2011)
Notorious (2013) (Netflix)
Almost Famous (2016) (Netflix)
Filmography
Russell Peters has appeared in many films. He acted in the Punjabi-Canadian Breakaway (2011), alongside Camilla Belle, Anupam Kher, and Vinay Virmani. That year he also acted in Duncan Jones's Source Code (2011) as Max, an amateur comedian with a bad attitude; and as Pervius in National Lampoon's 301: The Legend of Awesomest Maximus (2011).
He appeared in Senior Skip Day (2008), which starred Larry Miller, Tara Reid, and Gary Lundy. That year he was also in The Take (2008) as Dr. Sharma. Earlier he had cameo roles in Boozecan (1994) as Snake's Friend, Tiger Claws III (2000) as Detective Elliott, My Baby's Daddy (2004) as the obstetrician, and Quarter Life Crisis (2006) as Dilip Kumar.
Peters has guest-starred on the TV series Mr. D as the school superintendent. In 2011, he starred in a Canadian TV Christmas special, A Russell Peters Christmas. Guests included Michael Bublé, Pamela Anderson and Jon Lovitz. The show attracted the highest number of viewers of any CTV Canadian holiday special.
Films
Boozecan – Snake's Friend (1994)
Tiger Claws III – Det. Elliot (2000)
My Baby's Daddy – Obstetrician (2004)
Quarter Life Crisis – Dilip Kumar (2006)
Let's All Hate Toronto – Himself (2007)
Heckler – Himself (2007)
The Take – Dr. Sharma (2008)
Senior Skip Day – Uncle Todd (2008)
The Con Artist – Pogue (2010)
Bobby Khan's Ticket to Hollywood – Jack the Store Manager (2011)
Source Code – Max Denoff (2011)
National Lampoon's 301: The Legend of Awesomest Maximus – Pervius (2011)
Breakaway – Sonu (2011)
New Year's Eve – Chef Sunil (2011)
Girl in Progress – Emile (2012)
The History of Canadian Humour – Himself (2012)
Chef – Miami Cop (2014)
Grumpy Cat's Worst Christmas Ever – Santa (2014)
The Jungle Book – Rocky the Indian Rhinoceros (voice, 2016)
Ripped (2017) - Harris
Awards
The 4th Annual Canadian Comedy Awards (2003)
The 5th Annual Canadian Comedy Awards (2004: Nominee for Male Stand-up)
2008 Juno Awards (2008: Host)
The 9th Annual Canadian Comedy Awards (2008: Winner for Best Large Venue Stand-up)
2009 Juno Awards (2009: Host)
The 10th Annual Canadian Comedy Awards (2009)
42nd NAACP Image Awards (2011)
26th Annual Gemini Awards (2011)
Episodes
Comics Unleashed (Episode #1.6 on Oct. 2) (2006)
Video on Trial (Episode #3.3 on Aug.26) (2007)
Pulse: The Desi Beat (Episode #1.9 on Dec. 15) (2007)
Def Comedy Jam (Episode #8.4 on Jan. 27) (2008)
The Tonight Show with Jay Leno (Episode #16.33 on Feb. 15) (2008)
The Hour (Episode on Sep. 18) (2008)
The Late Late Show with Craig Ferguson (Episode #5.96 on Jan. 30) (2009)
Comics Unleashed (Episode on Sep. 21) (2009)
George Stroumboulopoulos Tonight (Episode #7.26 on Oct. 26) (2010)
The Green Room with Paul Provenza (Episodes #2.7 on Aug. 25 & #2.8 on Sep. 1) (2011)
George Stroumboulopoulos Tonight (Episodes #8.9 on Sep. 29 & #8.23 on Oct. 20) (2011)
The Marilyn Denis Show (Episodes #1.99 on May 31 & #2.51 on Nov. 21) (2011)
8 Out of 10 Cats (Episode #12.9 on Nov. 25) (2011)
George Stroumboulopoulos Tonight (Episode #8.102 on Feb. 15) (2012)
Bob's Burgers – Tran (Episode #2.7: "Moody Foodie") (2012)
The Burn with Jeff Ross (Episode #1.2 on Aug. 21) (2012)
Mr. D – Jody Green (Episode #2.1: "Gerry's Evaluation") (2013)
George Stroumboulopoulos Tonight (Episode #10.1 on Sep. 16) (2013)
Life in Pieces – Dr. Tak Oh (Episodes #2.2: "Receptionist Pot Voting Cramp" and #2.4: "Cheap Promotion Flying Birthday") (2016)
Television
Comedy Now! ("Show Me the Funny") (1997)
The Jack Docherty Show (28 January 1999)
Lord Have Mercy! (2003)
Comedy Now! (2004)
Royal Canadian Air Farce (7 January 2005)
Just for Laughs (11 September 2005)
CBC Winnipeg Comedy Festival (15 April 2006: Host)
Just for Laughs (Best of 2007: The 25th Edition) (2008)
Comics Without Borders (2008: Host)
The Hour (18 September 2008)
Russell Peters Presents (2009: Host)
Cedric the Entertainer's Urban Circus (2010)
The Dating Guy (28 November 2010)
Lopez Tonight (26 May and 11 August 2011)
A Day in the Life (24 August 2011)
A Russell Peters Christmas (2011: Host)
Last Comic Standing (2014)
The Indian Detective (2017)
Books
Call Me Russell (2010, Random House Digital, Inc.) – ISBN 0-385-66965-8
References
Russell Peters Wikipedia
(Text) CC BY-SA