Occupation

Actress




Height

1.72 m




Role

Actress





Name

Camilla Belle




Years active

1993–present




Nationality

American









Full Name

Camilla Belle Routh




Born

October 2, 1986 (age 36) (

1986-10-02

) Los Angeles, California, U.S.


Parents

Jack Routh, Cristina Routh




Education

St. Paul's Catholic Elementary School, Marlborough School


Movies

10 - 000 BC, When a Stranger Calls, Push, From Prada to Nada, The Lost World: Jurassic




Similar People

Joe Jonas, Steven Strait, Dakota Fanning, Alexa Vega, Vanessa Lee Chester


Profiles




Instagram

Facebook

Twitter
Behind the scenes of our hfm cover shoot with actress camilla belle
Camilla Belle Routh (born October 2, 1986) is an American actress. Her works include The Ballad of Jack and Rose, When a Stranger Calls, 10,000 BC, The Quiet, Push, and Breakaway. She is best known for her roles as Sydney Miller in Rip Girls and Lizzy Buscana in Back to the Secret Garden.
Contents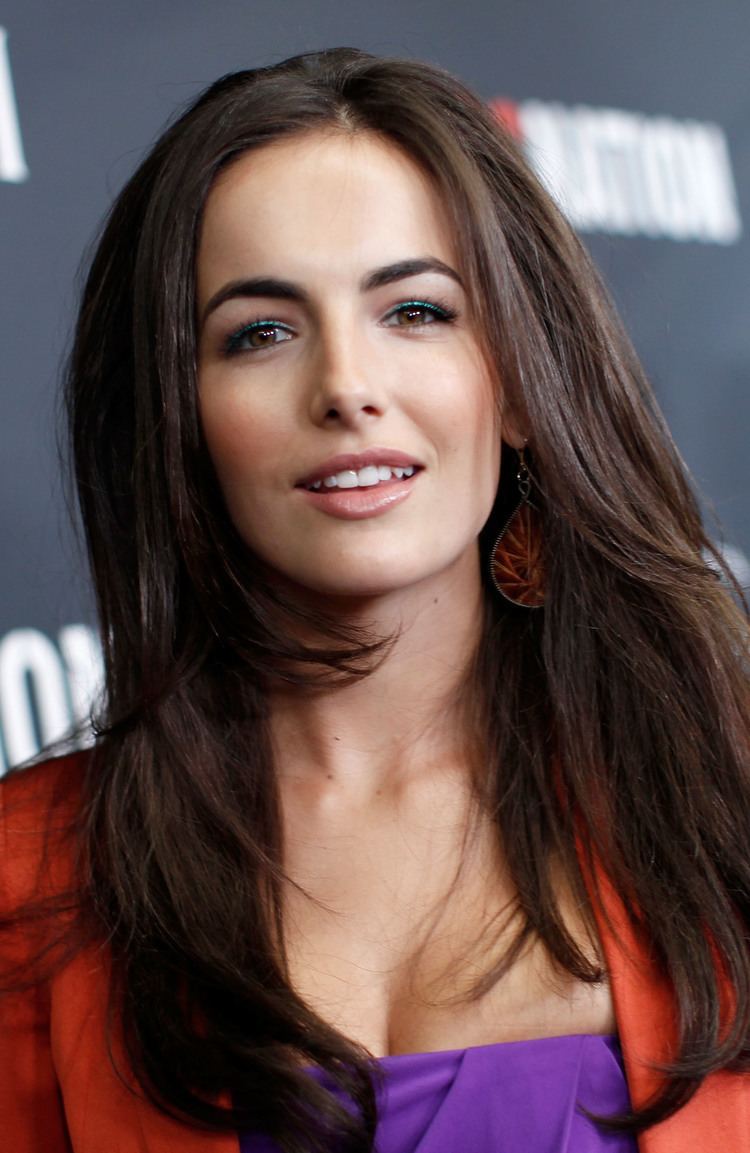 Actress camilla belle movies list
Early life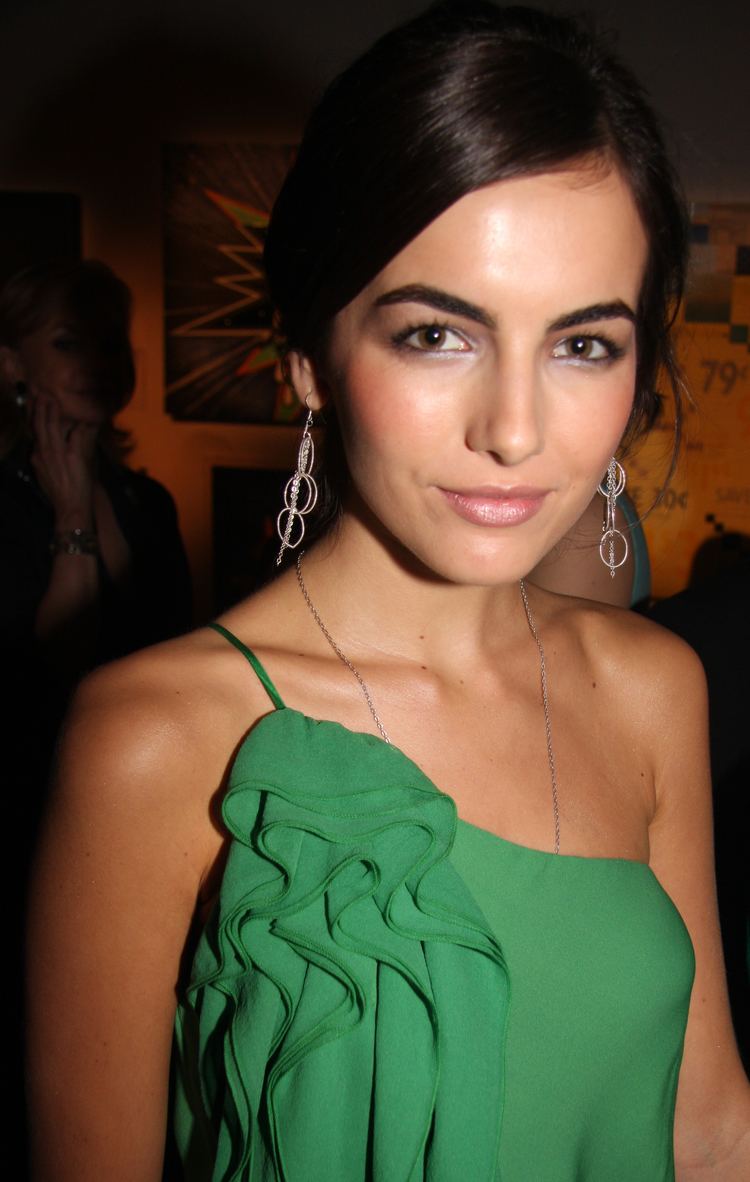 Belle was born in Los Angeles, California. Her mother, Cristina Gould, is a Brazilian fashion designer and her father, Jack Wesley Routh, owns a construction company and was a composer of country music. Belle was raised in a Catholic household. She attended the Católica Elementary School of São Paulo and then the Marlborough School, an all-girl high school in Los Angeles. She grew up speaking Portuguese.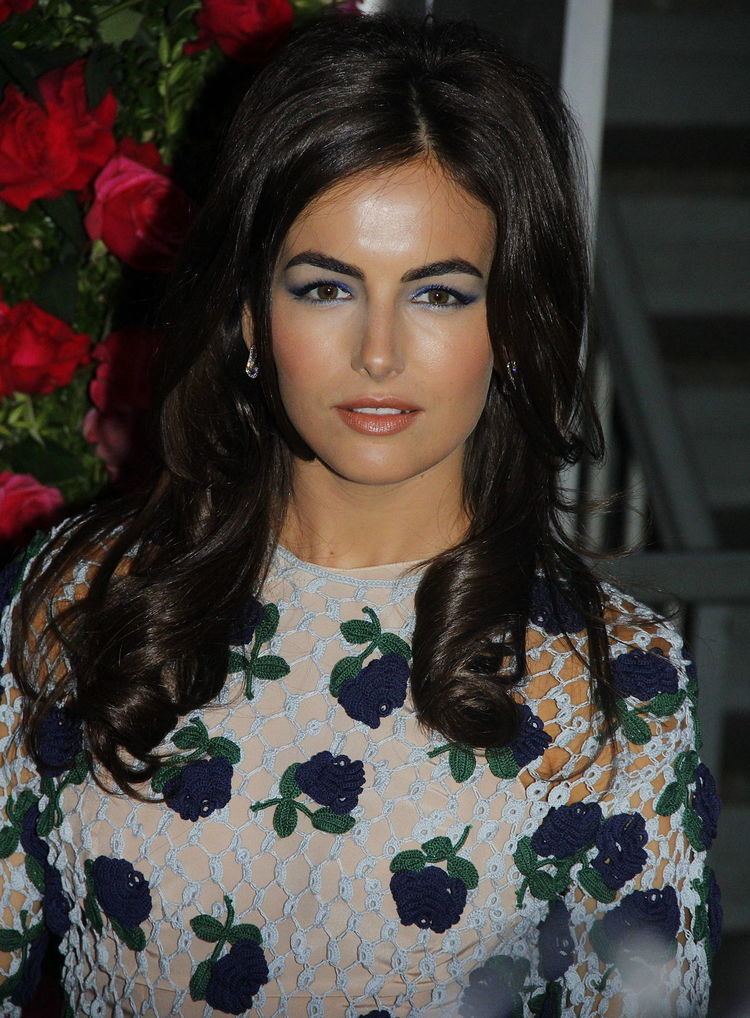 Camilla used to spend, in childhood, seasons in Santos, Brazil, the hometown of her mother. She adopted many Brazilian habits, such as the taste for Brazilian soap operas.
Career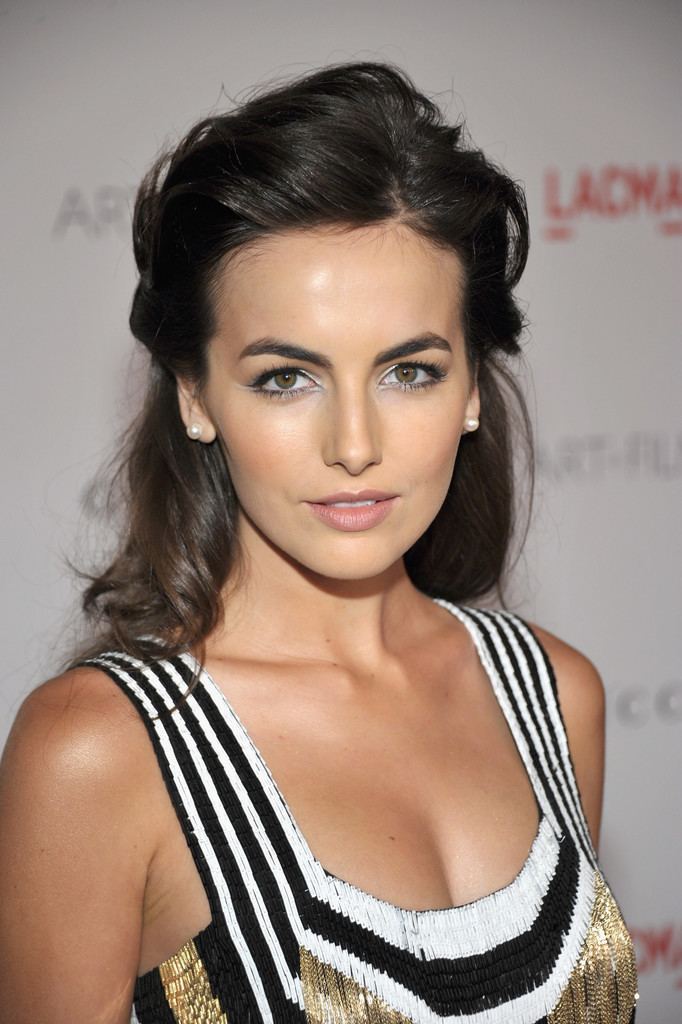 She made her professional debut in a print ad at nine months. At age five she was cast as a lead in her first film, NBC's thriller, Trapped Beneath the Earth. Belle began her career with a small role in the film production of the novel A Little Princess (1995) starring Liesel Matthews. In The Lost World: Jurassic Park (1997), she played a girl who was attacked by a pack of Compsognathus.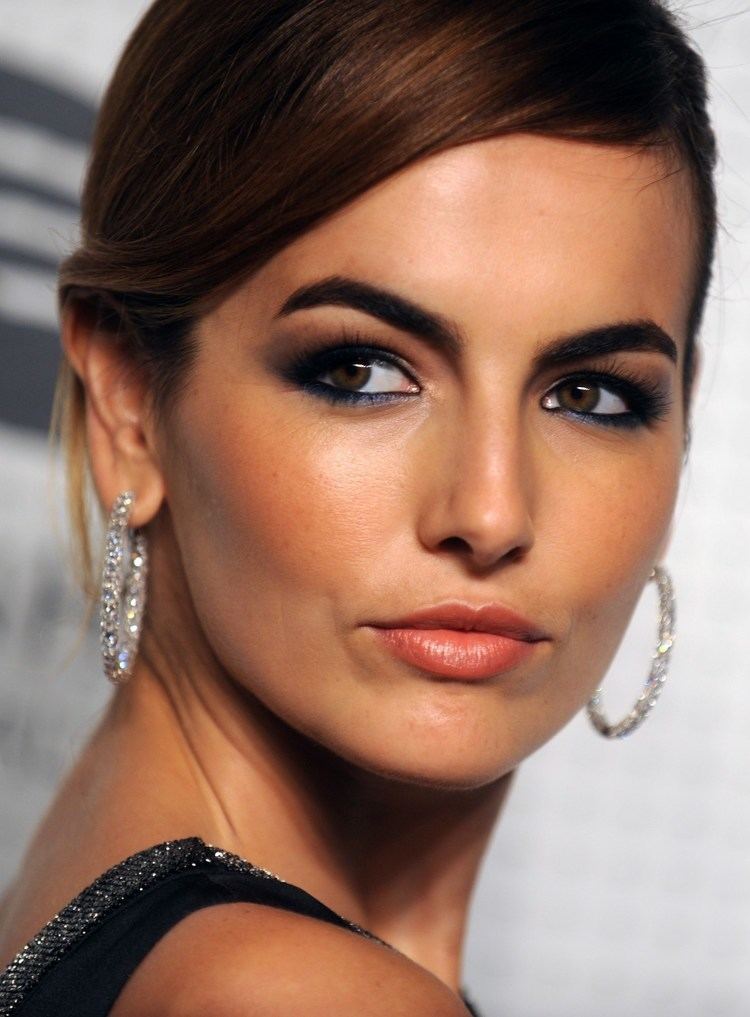 In 1998, she played Aubrey Shepard on the Focus on the Family radio drama Adventures in Odyssey. Following a turn as Steven Seagal's daughter in The Patriot (1998), she earned a 1999 Youth in Film Young Artist Award nomination for her portrayal of Sandra Bullock's character as a girl in Practical Magic (1998), as well as another nomination the same year for her guest appearance on the TV series Walker: Texas Ranger. Her first lead role was in Rip Girls in 2000, a Disney Channel original movie.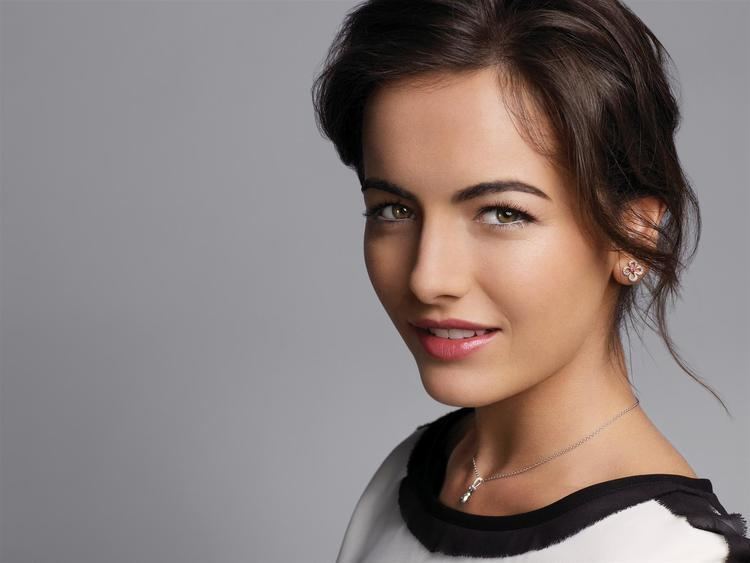 She received her third and fourth Young Artist Award nominations respectively for the telefilm Replacing Dad (1999) and for her role in the Disney Channel TV Movie Rip Girls (2000).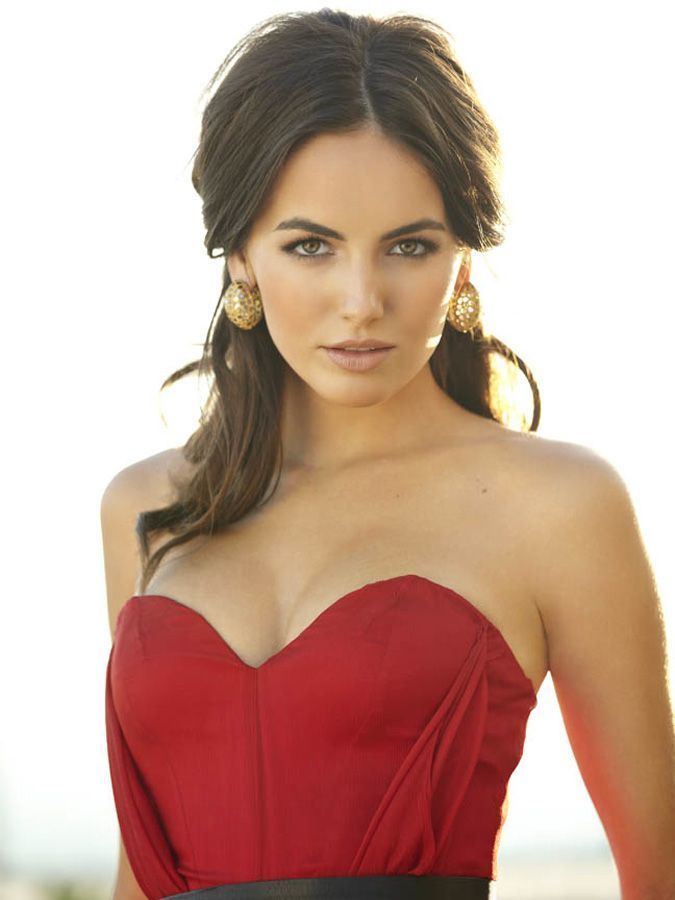 Belle's next film was the independent film The Quiet. SFStation wrote that "performance wise The Quiet belongs to Camilla Belle and Elisha Cuthbert"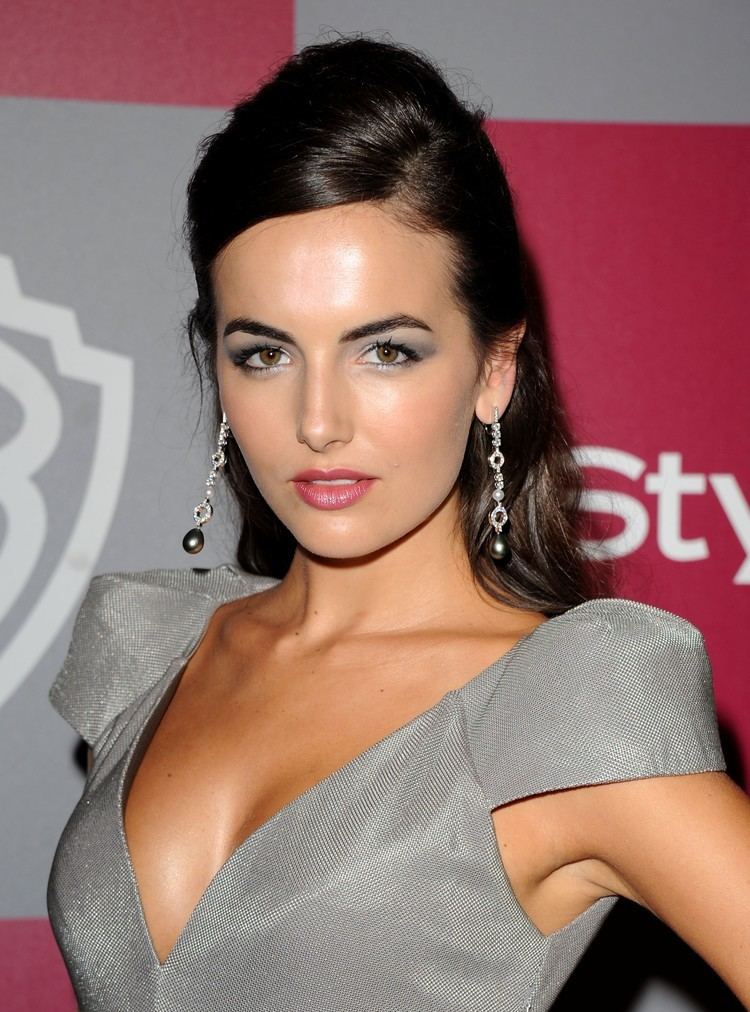 She returned to performing after a short break with the lead role in the remake of When a Stranger Calls. Her next role was in the feature film 10,000 BC, directed by Roland Emmerich, a film about prehistoric humans. Belle's next big release was playing the role of Kira Hollis in Push, a sci-fi thriller involving a group of super-powered youths, hiding from a clandestine U.S. government agency.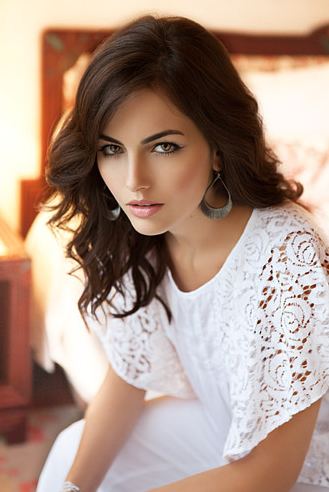 In 2010, she appeared in Breakaway with Vinay Virmani directed by Robert Lieberman.
Personal life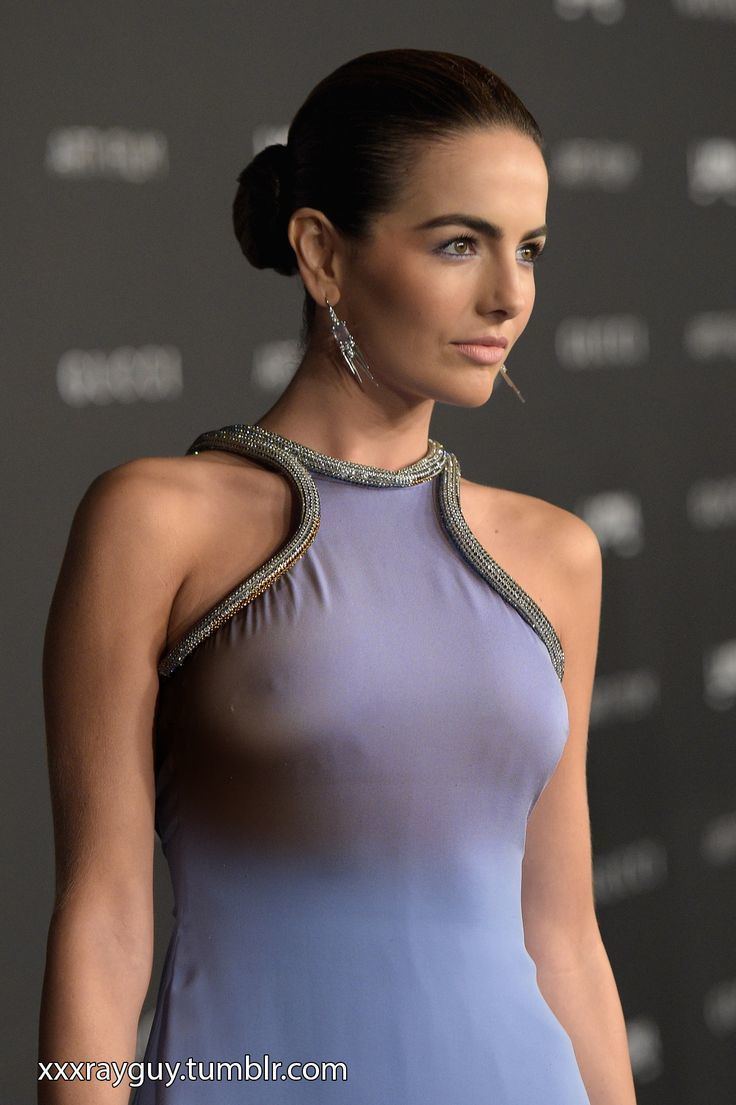 In October 2008, Belle began a relationship with Joe Jonas after starring in his band's music video for the song "Lovebug". In late July 2009, Belle and Jonas ended their relationship.
Filmography
Actress
2022
Law & Order: Organized Crime (TV Series)
as
Pearl Serrano
- Whipping Post (2022) - Pearl Serrano
- All That Glitters (2022) - Pearl Serrano
- Blaze of Glory (2022) - Pearl Serrano
- Spirit in the Sky (2022) - Pearl Serrano
- Catch Me If You Can (2022) - Pearl Serrano
- Everybody Knows the Dice Are Loaded (2022) - Pearl Serrano
2022
10 Truths About Love (TV Movie)
as
Carina
2019
Dollface (TV Series)
as
Melyssa
- Bridesmaid (2019) - Melyssa
- History Buff (2019) - Melyssa
2018
Mickey Mouse Mixed-Up Adventures (TV Series short)
as
Almanda De Quack
- Mickey's Thanksgiving Family Fun Race!/Happy Thanksgiving Helpers! (2019) - Almanda De Quack (voice)
- Daisy's Photo Finish!/Super-Charged: Daisy's Grande Goal (2018) - Almanda De Quack (voice)
2017
The Mad Whale
as
Isabel Wallace
2016
The American Side
as
Emily Chase
2013
Enrique Iglesias: Heart Attack (Music Video)
as
Love Interest
2013
Zero Hour (Short)
as
Paula
2012
Lovelocked (Short)
as
Cyd
2011
Breakaway
as
Melissa Winters
2011
From Prada to Nada
as
Nora Dominguez
2010
Dirty Dancing 3: Capoeira Nights (Video short)
as
Baby
2010
Father of Invention
as
Claire Axle
2007
The Trap (Short)
as
Hermia
2006
When a Stranger Calls
as
Jill Johnson
2005
The Chumscrubber
as
Crystal
2005
The Ballad of Jack and Rose
as
Rose Slavin
2001
The Invisible Circus
as
Phoebe, Age 10-12
2000
Back to the Secret Garden (TV Movie)
as
Lizzie Buscana
2000
Rip Girls (TV Movie)
as
Sydney Miller
2000
The Wild Thornberrys (TV Series)
as
Calf
- Where the Gauchos Roam (2000) - Calf (voice)
1999
Replacing Dad (TV Movie)
as
Mandy
1998
Secret of the Andes
as
Diana Willings
1998
Walker, Texas Ranger (TV Series)
as
Cindy Morgan
- Code of the West (1998) - Cindy Morgan
1998
Practical Magic
as
Sally @ Age 11
1998
The Patriot
as
Holly McClaren
1997
The Lost World: Jurassic Park
as
Cathy Bowman
1996
Marshal Law (TV Movie)
as
Boot Coleman
1996
Poison Ivy II
as
Daphne Falk
1995
Annie: A Royal Adventure! (TV Movie)
as
Molly
1995
A Little Princess
as
Jane
1994
Deconstructing Sarah (TV Movie)
as
Young Elizabeth
1993
Empty Cradle (TV Movie)
as
Sally
1993
Trouble Shooters: Trapped Beneath the Earth (TV Movie)
as
Jennifer Gates
Producer
2016
Looking at the Stars (Documentary) (producer)
2016
Looking at the Stars (Documentary) (executive producer)
Director
2021
Phobias (segment "Hoplophobia")
Soundtrack
2011
From Prada to Nada (performer: "Cielito Lindo")
2005
The Quiet (performer: "Piano Sonata No. 28 Op. 101 I. Allegretto ma non troppo, con affecto", "Piano Sonata No. 26 Op. 81a 'Les adieux' I. Adagio", "Piano Sonata No. 14 in C sharp minor, Op. 27 No. 2 'Moonlight' I. Adagio sostenuto", "Piano Sonata No. 19 Op. 49 No. 1 - I. Andante")
2000
Rugrats in Paris (performer: "Ooey Gooey World")
Writer
2021
Phobias (written by - segment "Hoplophobia")
Self
2023
Superstar: Elizabeth Taylor (TV Movie documentary)
as
Self
2021
What to Watch (TV Series)
as
Self
- Women's Stories to Keep You Going (2021) - Self
2008
Entertainment Tonight (TV Series)
as
Self
- Golden Globes Countdown! (2019) - Self
- Episode dated 6 March 2008 (2008) - Self
2017
Give (TV Series documentary)
as
Self
- Give to People Bridging the Generations (2017) - Self
2016
Project Runway (TV Series)
as
Self - Guest Judge
- A Power Trip (2016) - Self - Guest Judge
2016
Access Hollywood (TV Series)
as
Self
- Episode dated 9 August 2016 (2016) - Self
2016
Access Daily (TV Series)
as
Self
- Episode dated 10 May 2016 (2016) - Self
2016
The Fashion Fund (TV Series)
as
Self
- Instagram Challenge/LA Fashion Show (2016) - Self
2014
Reel Junkie (TV Series)
as
Self
- Cavemen (2014) - Self
2013
Through the Mind's Eye of Colleen Atwood (Short)
as
Self
2012
Breakaway: Making Breakaway (Video short)
as
Self
2011
13th Annual Young Hollywood Awards (TV Special)
as
Self - Young Hollywood Style Icon
2011
Programa do Jô (TV Series)
as
Self
- Episode dated 14 March 2011 (2011) - Self
2011
Made in Hollywood: Teen Edition (TV Series short)
as
Self
- Acting Featuring 'Skyline' (2011) - Self
2011
Conan (TV Series)
as
Self - Guest
- Rendezvous at Meet-Up Point (2011) - Self - Guest
2008
Jimmy Kimmel Live! (TV Series)
as
Self - Guest / Self
- Episode #7.18 (2009) - Self - Guest
- Episode #6.39 (2008) - Self
2008
Up Close with Carrie Keagan (TV Series)
as
Self
- Episode dated 2 February 2009 (2009) - Self
- Episode dated 6 March 2008 (2008) - Self
2008
A Wild and Woolly Ride (Video documentary short)
as
Self
2008
Jonas Brothers: The Making of Lovebug (TV Movie documentary)
as
Self
2008
Cinema 3 (TV Series)
as
Self - Interviewee
- Episode dated 8 March 2008 (2008) - Self - Interviewee
2008
The Red Dress Collection 2007 Fashion Show (Video documentary)
as
Self
2008
HBO First Look (TV Series documentary short)
as
Self
- '10,000 BC': The Making of an Epic World (2008) - Self
2007
Nespresso: George Who? (Video short)
as
Camilla
2005
Fantastic (TV Series)
as
Self
- Episode dated 6 March 2005 (2005) - Self
Archive Footage
2006
Going to Pieces: The Rise and Fall of the Slasher Film (Documentary)
as
Self
2006
Canada A.M. (TV Series)
as
Jill Johnson
- Episode dated 3 February 2006 (2006) - Jill Johnson
References
Camilla Belle Wikipedia
(Text) CC BY-SA