Covid-19
Russell Kunkel




Drummer




Russ Kunkel





1960s–present




Rock, pop, country




Lila Grace Kunkel





September 27, 1948 (age 67) (

1948-09-27

)


Pittsburgh, Pennsylvania, U.S.




Drummer, session musician, producer




Drums, percussion, timbales, congas, tambourine, cowbell, shaker




Nicolette Larson (m. 1990–1997)




This Is Spinal Tap, Funny People




Nathaniel Kunkel, Elsie May Larson-Kunkel




Leland Sklar, Danny Kortchmar, Craig Doerge, Waddy Wachtel, Leah Kunkel
Russell Kunkel (born September 27, 1948) is an American drummer and producer who has worked as a session musician with many well-known artists, including Linda Ronstadt, James Taylor, Dan Fogelberg, Stephen Stills, Bob Dylan, Neil Young, Stevie Nicks, Carole King, Jackson Browne, Joe Walsh, Neil Diamond, Glenn Frey,and Carly Simon.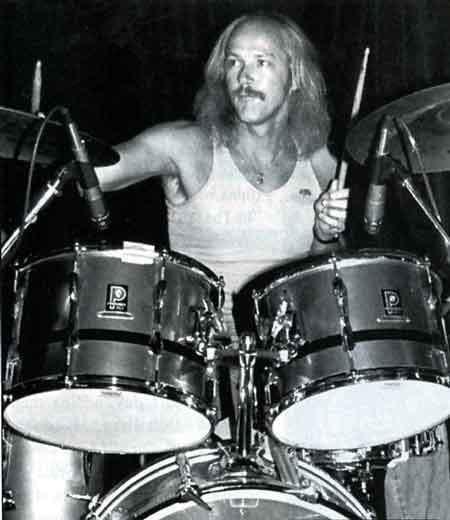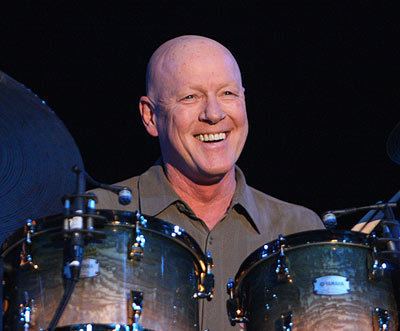 Kunkel was born in Pittsburgh, Pennsylvania. In the 1970s, Kunkel worked so frequently with bassist Leland Sklar, guitarist Danny Kortchmar, and keyboardist Craig Doerge that they eventually became known as "The Section" and recorded three albums under that name between 1972 and 1977.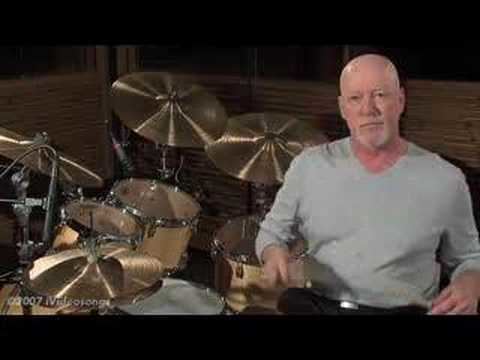 Kunkel had a cameo as doomed drummer Eric "Stumpy Joe" Childs in the 1984 film This Is Spinal Tap.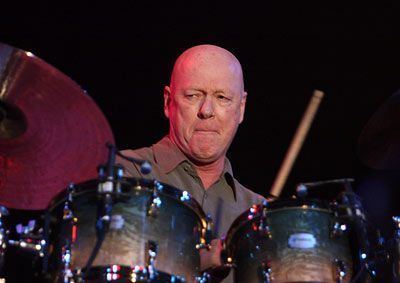 In 2010 Kunkel joined the Troubadour Reunion Tour supporting James Taylor and Carole King.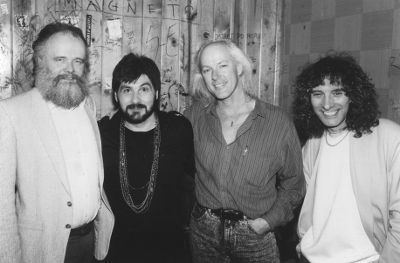 Kunkel endorses DW drums, Paiste cymbals, Evans drumheads and Pro-Mark sticks. He has previously used Yamaha Drums, Premier drums, Pearl Drums and Remo drumheads, but prior to switching to Paiste in 1983, it is likely that he used Zildjian cymbals up to that point. In addition to drums, Kunkel has been credited with playing tambourine, shaker, cabasa, congas, timbales, snare drum, castanets, wood block, hi-hats, cardboard box, cowbell, cymbals, marimba, bongos, bells, timpani, cajon and percussion.
Herb Alpert – Just You and Me (1976)
Bee Gees – Living Eyes (1981)
Barbi Benton – Something New (1975)
Stephen Bishop:
Careless (1976)
Bish (1978)
Red Cab to Manhattan (1980)
Ronee Blakley – Ronee Blakley (1972)
Karla Bonoff:
Karla Bonoff (1977)
Restless Nights (1979)
Wild Heart of the Young (1982)
Terence Boylan:
Terence Boylan (1977)
Suzy (1980)
Bread – Retrospective (1996)
Brewer & Shipley – Brewer & Shipley (1974)
Sarah Brightman – As I Came of Age (1998)
Jackson Browne:
Jackson Browne (1972)
For Everyman (1973)
The Pretender (1976)
Running on Empty (1977)
Hold Out (1980)
Lawyers in Love (1983)
Lives in the Balance (1986)
World in Motion (1989)
Jimmy Buffett:
Volcano (1979)
One Particular Harbour (1983)
Hot Water (1988)
Boats, Beaches, Bars & Ballads (1992)
J. J. Cale – Shades (1981)
Eric Carmen – Change of Heart (1978)
Cecilio & Kapono – Cecilio and Kapono (1988)
Harry Chapin:
Heads and Tales (1972)
Sniper and Other Love Songs (1972)
Beth Nielsen Chapman:
Beth Nielsen Chapman (1990)
You Hold the Key (1993)
Tracy Chapman:
Crossroads (1989)
Collection (2001)
The Church (band):
Starfish (drums (uncredited) on Under the Milky Way) (1988)
Clannad:
Sirius (1987)
Past Present (1989)
A Magical Gathering: The Clannad Anthology (2002)
Rita Coolidge:
Fall into Spring (1974)
Heartbreak Radio (1981)
Dana Cooper – Dana Cooper (1973)
Beverley Craven – Love Scenes (1993)
David Crosby:
Oh Yes I Can (1989)
Thousand Roads (1993)
Crosby & Nash:
Graham Nash David Crosby
Wind on the Water (1975)
Whistling Down the Wire (1976)
Crosby-Nash Live (1977)
Crosby & Nash (2004)
Crosby, Stills & Nash:
CSN (1977)
Daylight Again (1982)
Rodney Crowell – Diamonds & Dirt (1989)
Aselin Debison – Sweet Is the Melody (2002)
Jackie DeShannon – To Be Free (1970)
Neil Diamond:
Beautiful Noise (1976)
Christmas Album (1992)
Up on the Roof: Songs from the Brill Building (1993)
In My Lifetime (1996)
Classics: The Early Years/Jazz Singer/Beautiful Noise (1997)
Three Chord Opera (2001)
Denny Doherty – Watcha' Gonna Do? (1971)
Bob Dylan:
New Morning (1970)
Dylan (1973)
Pat Garrett & Billy the Kid (1973)
Masterpieces (1978)
Yvonne Elliman – Night Flight (1978)
England Dan & John Ford Coley – Fables (1971)
The Everly Brothers – Stories We Could Tell (1972)
Don Felder – Airborne (1983)
Dan Fogelberg:
Souvenirs (1974)
Captured Angel (1975)
Nether Lands (1977)
Phoenix (1979)
The Innocent Age (1981)
Windows and Walls (1984)
High Country Snows (1985)
Exiles (1987)
The Wild Places (1990)
River of Souls (1993)
Glenn Frey – Soul Searchin' (1988)
Richie Furay – I Still Have Dreams (1979)
Art Garfunkel:
Breakaway (1975)
Scissors Cut (1981)
Songs from a Parent to a Child (1997)
David Gates:
First (1973)
Goodbye Girl (1978)
Falling in Love Again (1980)
Debbie Gibson – Think With Your Heart (1995)
Louise Goffin – Kid Blue (1979)
Andrew Gold:
What's Wrong With This Picture (1976)
All This and Heaven Too (1978)
Jimmy Griffin – Breakin' Up Is Easy (1974)
Nanci Griffith – Lone Star State of Mind (1987)
Arlo Guthrie:
Amigo (1976)
Power of Love (1982)
Emmylou Harris:
The Ballad of Sally Rose (1985)
Portraits (1996)
Don Henley – I Can't Stand Still (1982)
Bill Hughes – Dream Master (1979)
Brian Hyland – Brian Hyland (1970)
Elton John and Tim Rice – Aida (1999)
Tom Jones – Lead and How to Swing It (1994)
Casey Kelly – Casey Kelly (1972)
B.B. King:
Indianola Mississippi Seeds (1970)
Best of B.B. King (1973)
King of the Blues (1992)
Greatest Hits (1998)
Anthology (2000)
80 (2005)
Ultimate Collection (2005)
Carole King:
Music (1971)
Tapestry (1971)
Thoroughbred (1976)
Speeding Time (1983)
Love Makes the World (2001)
Leah Kunkel – Leah Kunkel (1979)
Lyle Lovett:
Joshua Judges Ruth (1992)
I Love Everybody (1994)
The Road to Ensenada (1996)
Step Inside This House (1998)
My Baby Don't Tolerate (2003)
Smile (2003)
It's Not Big It's Large (2007)
Kate Markowitz – Map of the World (2003)
Richard Marx – Paid Vacation (1994)
Reba McEntire:
Last One to Know (1987)
Reba (1988)
Sweet Sixteen (1989)
Kate & Anna McGarrigle – Kate & Anna McGarrigle (1975)
Pat McGee - Pat Mcgee (2015)
Roger McGuinn:
Peace on You (1974)
Born to Rock & Roll (1992)
Roger McGuinn/Peace on You (2004)
Bette Midler – Broken Blossom (1977)
Joni Mitchell:
Ladies of the Canyon (1970)
Blue (1971)
For the Roses (1972)
Maria Muldaur – Sweet Harmony/Open Your Eyes (2003)
Anne Murray – Anne Murray (1996)
Graham Nash:
Earth & Sky (1980)
Songs for Survivors (2002)
Aaron Neville:
Warm Your Heart (1991)
Ultimate Collection (2001)
Stevie Nicks:
Bella Donna (1981)
The Wild Heart (1983)
Rock a Little (1985)
The Nitty Gritty Dirt Band:
Uncle Charlie & His Dog Teddy (1970)
Stars & Stripes Forever (1974)
Dirt, Silver & Gold (1976)
Dolly Parton – Heartbreak Express (1982)
Shawn Phillips:
Bright White (1973)
Spaced (1977)
Bonnie Raitt – Nine Lives (1986)
Willis Alan Ramsey – Willis Alan Ramsey (1972)
Helen Reddy – Helen Reddy (1971)
Linda Ronstadt:
Don't Cry Now (1973)
Heart Like a Wheel (1974)
Prisoner in Disguise (1975)
Hasten Down the Wind (1976)
Living in the U.S.A. (1978)
Mad Love (1980)
Get Closer (1982)
Cry Like a Rainstorm, Howl Like the Wind (1989)
Winter Light (1994)
Feels Like Home (1995)
We Ran (1998)
Mi Jardin Azul: Las Canciones Favoritas (2004)
Diana Ross – Force Behind the Power (1991)
Jennifer Rush – Heart Over Mind (1987)
Shawna Russell - Goddess (2007)
Carole Bayer Sager:
Carole Bayer Sager (1977)
Too (1978)
Sanne Salomonsen:
Where Blue Begins (1991)
Sannes Bästa, Vol. 2 (2000)
Leo Sayer – Leo Sayer (1978)
Seals and Crofts:
Summer Breeze (1972)
Year of Sunday (1972)
Neil Sedaka:
Sedaka's Back (1975)
Steppin' Out (1976)
In the Pocket (1980)
Bob Seger & the Silver Bullet Band:
The Distance (1982)
Like a Rock (1986)
The Fire Inside (1991)
It's a Mystery (1995)
Greatest Hits 2 (2003)
Feargal Sharkey – Wish (1988)
Carly Simon:
Hotcakes (1974)
Playing Possum (1975)
Spoiled Girl (1985)
Coming Around Again (1987)
This Is My Life (1992)
Anthology (2002)
Reflections: Carly Simon's Greatest Hits (2004)
J.D. Souther – Black Rose (1976)
Jimmie Spheeris – Original Tap Dancing Kid (1973)
Rick Springfield – Mission Magic (1974)
Stealin Horses – Stealin Horses (1985)
Al Stewart:
24 Carrots (1980)
Just Yesterday (2005)
John Stewart:
Willard (1970)
The Lonesome Picker Rides Again (1971)
Sunstorm (1971)
Wingless Angels (1975)
Bombs Away Dream Babies (1979)
Dream Babies Go Hollywood (1980)
Stephen Stills:
Live (1975)
Stills (1975)
Turnin' Back the Pages (2003)
Man Alive (2005)
Barbra Streisand – Emotion (1984)
Talbot Bros.– Talbot Bros. (1974)
James Taylor:
Sweet Baby James (1970)
Mud Slide Slim and the Blue Horizon (1971)
One Man Dog (1972)
Gorilla (1975)
Greatest Hits (1976)
In the Pocket (1976)
JT (1977)
Flag (1979)
Kate Taylor – Sister Kate (1971)
Livingston Taylor – Man's Best Friend (1980)
Uncle Kracker:
No Stranger to Shame (2002)
Seventy Two and Sunny (2004)
Anna Vissi – Everything I Am (2001)
Joe Walsh:
So What (1975)
There Goes the Neighborhood (1981)
Wendy Waldman – Love Has Got Me (1973)
Jamie Walters:
Jamie Walters (1994)
Ride (1997)
Jennifer Warnes – Jennifer Warnes (1977)
Was (Not Was) – What Up, Dog? (1988)
Jimmy Webb – Suspending Disbelief (1993)
Paul Williams:
Life Goes On (1972)
Just An Old Fashioned Love Song (1971)
Carnie and Wendy Wilson – Hey Santa! (1993)
Wilson Phillips – California (2004)
Steve Winwood – Refugees of the Heart (1990)
Bill Withers:
Menagerie (1977)
'Bout Love (1979)
Neil Young – Comes a Time (1978)
Neil Young & Crazy Horse – Zuma (1975)
Warren Zevon:
Excitable Boy (1978)
The Envoy (1982)
I'll Sleep When I'm Dead (An Anthology) (1996)
Genius: The Best of Warren Zevon (2002)
Arachnophobia (1990)
Catwalk (1994)
Certain Fury (1985)
Clockstoppers (2002)
Coast to Coast (1977)
Dr. T & the Women (2000)
Moment by Moment (1978)
Roadhouse (1989)
Straight Talk (1992)
Warriors (1979)
RV (2006)
Jimmy Buffett:
Fruitcakes (1994)
Barometer Soup (1995)
Banana Wind (1996)
Christmas Island (1996)
Beach House on the Moon (1999)
Meet Me In Margaritaville: The Ultimate Collection (2003)
Clannad:
Rogha: The Best of Clannad (1997)
Ultimate Collection (1997)
Greatest Hits (2000)
Best of Clannad: In a Lifetime (2004)
The Derek Trucks Band —Joyful Noise (2002)
Dan Fogelberg —Love Songs (1995)
Aaron Neville —20th Century Masters - The Millennium Collection: The (2002)
Carly Simon:
Clouds In My Coffee (1995)
The Very Best of Carly Simon: Nobody Does It Better (1998)
"Coming Around Again" (1987)
"Spoiled Girl" (1985)
Jane Wiedlin:
Jane Wiedlin (1985)
Very Best of Jane Wiedlin (1993)
Nicolette Larson —Very Best of Nicolette Larson (1999) (Liner notes)
Russ Kunkel Wikipedia