Genres

Folk Rock, rock


Labels

Atlantic, A&M, Rhino


Occupation(s)

Singer, songwriter




Name

David Crosby




Spouse

Jan Dance (m. 1987)




Years active

1963–present






Birth name

David Van Cortlandt Crosby




Born

August 14, 1941 (age 81) Los Angeles, California, U.S. (

1941-08-14

)


Role

Guitarist · davidcrosby.com




Music groups

Crosby, Stills & Nash (Since 1968), the Byrds


Children

James Raymond, Bailey Jean Cypher, Erika Keller Crosby, Donovan Crosby, Beckett Cypher, Django Crosby




Albums

If I Could Only Rememb, Croz, Voyage, Thousand Roads, It's All Coming Back to M



Similar

Stephen Stills, Graham Nash, Neil Young




Profiles




Twitter

Myspace




Instruments

Vocals, guitar, piano



Graham Nash on David Crosby: He tore the heart out of CSNY
David Van Cortlandt Crosby (born August 14, 1941) is an American singer-songwriter and guitarist. In addition to his solo career, he was a founding member of both the Byrds and Crosby, Stills & Nash.
Contents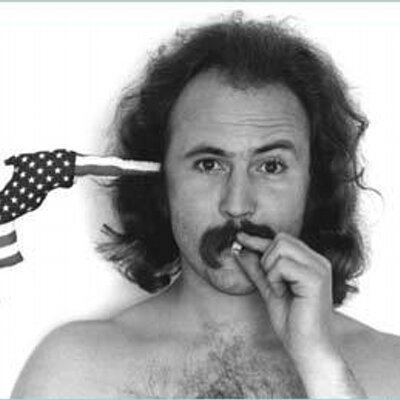 He wrote or co-wrote "Lady Friend," "Why," and "Eight Miles High" with the Byrds and "Guinnevere," "Wooden Ships," "Shadow Captain," and "In My Dreams" with Crosby, Stills & Nash. He wrote "Almost Cut My Hair" and the title track "Déjà Vu" for Crosby, Stills, Nash & Young's 1970 album. He is known for his use of alternate guitar tunings and jazz influences.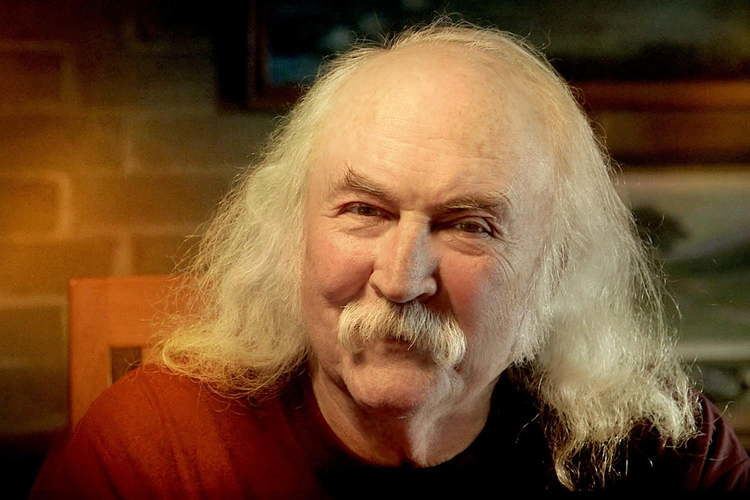 Crosby has been inducted into the Rock and Roll Hall of Fame twice: once for his work in the Byrds and once for his work with CSN. Five albums he contributed to are included in Rolling Stone's 500 Greatest Albums of All Time, three with the Byrds and two with CSN(Y). He has been depicted as emblematic of the 1960s' counterculture.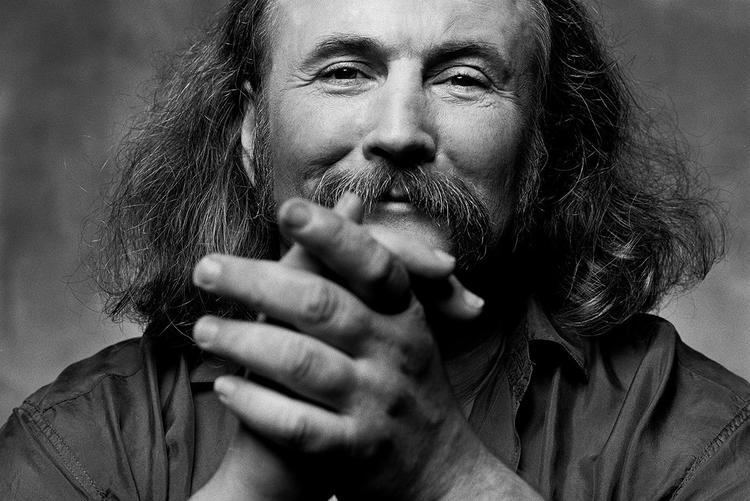 Thousand Roads - David Crosby
Early years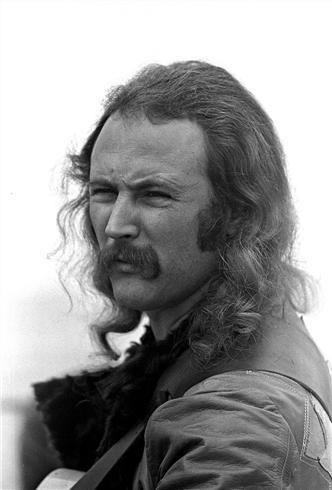 David Van Cortlandt Crosby was born in Los Angeles, California. His parents were Aliph Van Cortlandt Whitehead (a descendent of the prominent Van Cortlandt family) and Floyd Crosby, an Academy Award–winning cinematographer and descendant of the Van Rensselaer family. He is also the younger brother of musician Ethan Crosby. Growing up in California, he attended several schools, including the University Elementary School in Los Angeles, the Crane Country Day School in Montecito, and Laguna Blanca School in Santa Barbara for the rest of his elementary school and junior high. At Crane, he starred in HMS Pinafore and other musicals but was asked not to return because of his lack of academic progress. He graduated from the Cate School in Carpinteria, completing his secondary studies by correspondence. In 1960, his parents divorced, and his father remarried Betty Andrews Crosby.
Crosby briefly studied drama at Santa Barbara City College before dropping out to pursue a career in music. He moved toward the Greenwich Village scene (as a member of the Les Baxter's Balladeers). With the help of producer Jim Dickson, Crosby recorded his first solo session in 1963.
1964–1967, 1972–1973: The Byrds
Crosby joined Jim McGuinn (who later changed his name to Roger) and Gene Clark, who were then named the Jet Set. They were augmented by drummer Michael Clarke, at which point Crosby attempted, unsuccessfully, to play bass. Late in 1964, Chris Hillman joined as bassist, and Crosby relieved Gene Clark of rhythm guitar duties. Through connections that Jim Dickson (the Byrds' manager) had with Bob Dylan's publisher, the band obtained a demo acetate disc of Dylan's "Mr. Tambourine Man" and recorded a version of the song, featuring McGuinn's 12-string guitar as well as McGuinn, Crosby, and Clark's vocal harmonizing. The song turned into a massive hit, reaching number one in the charts in the United States and the United Kingdom during 1965. While McGuinn originated the Byrds' trademark 12-string guitar sound, Crosby was responsible for the soaring harmonies and often unusual phrasing of their songs, but whilst he didn't sing lead vocals on either of the first two albums, he sang lead on the bridge in their second single "All I Really Want to Do."
In 1966, Gene Clark, who then was the band's primary songwriter, left the group because of stress and this placed all the group's songwriting responsibilities in the hands of McGuinn, Crosby, and Hillman. Crosby took the opportunity to hone his craft and soon became a prolific songwriter. His early Byrds efforts included the 1966 hit "Eight Miles High" (to which he contributed one line, while Clark and McGuinn wrote the rest), and its flip side "Why," co-written with McGuinn.
Because Crosby felt responsible for and was widely credited with popularizing the song "Hey Joe", he persuaded the other members of the Byrds to record it on Fifth Dimension. By Younger Than Yesterday, the Byrds' 1967 album, Crosby clearly began to find his trademark style.
Friction between Crosby and the other Byrds came to a head in mid-1967. Tensions were high after the Monterey Pop Festival in June, when Crosby's onstage political diatribes (including a frank discussion of the John F. Kennedy assassination conspiracy theories) between songs elicited rancor from McGuinn and Hillman. The next night he further annoyed his bandmates when, at the invitation of Stephen Stills, he substituted for an absent Neil Young during Buffalo Springfield's set. The internal conflict boiled over during recording of The Notorious Byrd Brothers album in August and September, where differences over song selections led to arguments, with Crosby being particularly adamant that the band should record only original material. McGuinn and Hillman dismissed Crosby in October after he refused to participate in the recording session of the Goffin and King song "Goin' Back". Crosby's controversial menage-a-trois ode "Triad", recorded by the band before his dismissal, was left off the album. Jefferson Airplane recorded the song and released it on their album Crown of Creation in 1968. Crosby sang a solo acoustic version on Crosby, Stills, Nash and Young's 1971 double live album Four Way Street. The Byrds' version appeared decades later on the 1988 Never Before release and is now available on the CD re-release of The Notorious Byrd Brothers.
In 1973, Crosby reunited with the original Byrds for the album Byrds, with Crosby acting as the album's producer. The album charted well (at number 20, their best album showing since their second album) but was generally not perceived to be a critical success. It marked the final artistic collaboration of the original band.
1968–2016: Crosby, Stills, Nash & Young
Around the time of Crosby's departure from the Byrds, he met a recently unemployed Stephen Stills at a party at the home of Cass Elliot (of the Mamas and the Papas) in California in March 1968, and the two started meeting informally and jamming together. They were soon joined by Graham Nash, who would leave his commercially successful group the Hollies to play with Crosby and Stills. Their appearance at the Woodstock Music and Art Fair in August 1969 constituted their second live performance ever.
Their first album, Crosby, Stills & Nash of 1969, was an immediate hit, spawning two Top 40 hit singles and receiving key airplay on the new FM radio format, in its early days populated by unfettered disc jockeys who then had the option of playing entire albums at once.
The songs Crosby wrote while in CSN include "Guinnevere", "Almost Cut My Hair", "Long Time Gone", and "Delta". He also co-wrote "Wooden Ships" with Paul Kantner of Jefferson Airplane and Stephen Stills.
In 1969, Neil Young joined the group, and with him they recorded the album Déjà Vu, which peaked at number 1 on the the Billboard 200 and the ARIA Charts. That same year, Crosby's longtime girlfriend Christine Hinton was killed in a car accident only days after Hinton, Crosby, and Debbie Donovan moved from Los Angeles to the Bay Area. Crosby was devastated, and he began abusing drugs more severely than he had before. Nevertheless, he still managed to contribute "Almost Cut My Hair" and the title track "Déjà Vu". After the release of the double live album Four Way Street, the group went on a temporary hiatus to focus on their respective solo careers.
In December 1969, Crosby appeared with CSNY at the Altamont Free Concert, increasing his visibility after also having performed at Monterey Pop and Woodstock. At the beginning of 1970, he briefly joined with Jerry Garcia, Phil Lesh and Mickey Hart from Grateful Dead, billed as "David and the Dorks", and making a live recording at the Matrix on December 15, 1970.
CSNY reunited in the summer of 1973 for unsuccessful recording sessions in Maui and Los Angeles. Despite lingering acrimony, they reconvened at a Stills concert at the Winterland Ballroom in San Francisco in October. This served as a prelude to their highly successful stadium tour in the summer of 1974. Following the tour, the foursome attempted once again to record a new album, provisionally entitled Human Highway. The recording sessions, which took place at The Record Plant in Sausalito, were very unpleasant, marked by constant bickering. The bickering eventually became too much, and the album was canceled.
In rehearsals for the 1974 tour, CSNY recorded a then-unreleased Crosby song, "Little Blind Fish". A different version of the song would appear on the second CPR album more than two decades later. The 1974 tour was also full of constant bickering, though they managed to finish it without interruption. A greatest hits compilation entitled So Far was released during 1974 to capitalize on the foursome's reunion tour.
In 1976, as separate duos, Crosby & Nash and Stills & Young were both working on respective albums and contemplated retooling their work to produce a CSNY album. This attempt ended bitterly as Stills and Young deleted Crosby and Nash's vocals from their album Long May You Run.
CSNY did not perform together again as a foursome until Live Aid in Philadelphia in 1985, and then performed only sporadically in the 1980s and 1990s (mainly at the annual Bridge School Benefit organized by Young's wife Pegi). Without Young, however, Crosby, Stills & Nash has performed much more consistently since its reformation in 1977. The trio toured in support of their 1977 and 1982 albums CSN and Daylight Again and then, starting in the late 1980s, has toured regularly year after year. While the group has continued to perform live to the present day, since 1982 it has released only four albums of new material: American Dream (1988, with Young), Live It Up (1990), After The Storm (1994), and Looking Forward (1999, with Young). In addition, Crosby & Nash released the self-titled album Crosby & Nash in 2004.
Full-scale CSNY tours took place in 2000, 2002, and 2006.
Crosby, Stills, and Nash appeared together on a 2008 episode of The Colbert Report, and "Neil Young" joined them during the musical performance at the end of the episode. However, eventually, it became clear that it was only Stephen Colbert impersonating Young as the group sang "Teach Your Children".
Contrary to a previous November 2015 interview in which he stated he still hoped the band had a future, Nash announced on March 6, 2016, that Crosby, Stills & Nash would never perform again because of his poor relations with Crosby.
1971–present: Solo career and Crosby & Nash
In 1971, Crosby released his first solo album, If I Could Only Remember My Name, featuring contributions by Nash, Young, Joni Mitchell, and members of Jefferson Airplane, the Grateful Dead, and Santana. Panned on release by Rolling Stone, it has been reappraised amid the emergence of the freak folk and New Weird America movements and remains in print. In a 2010 list of the Best Albums published by the Vatican's official newspaper, L'Osservatore Romano, If I Could Only Remember My Name came in second to the Beatles' 1966 masterpiece, Revolver.
As a duo, Crosby & Nash (C&N) have released four studio albums and two live albums, including Another Stoney Evening, which features the duo in a 1971 acoustic performance with no supporting band. Crosby songs recorded by C&N in the 1970s include "Whole Cloth", "Where Will I Be?", "Page 43", "Games", "The Wall Song", "Carry Me", "Bittersweet", "Naked in the Rain" (co-written with Nash), "Low Down Payment", "Homeward Through the Haze", "Time After Time", "Dancer", "Taken at All" (also co-written with Nash) and "Foolish Man". During the mid-1970s, Crosby and Nash enjoyed lucrative careers as session musicians, with both performers (as a duo and individually) contributing harmonies and background vocals to albums by Joni Mitchell, Jackson Browne (whom Crosby had initially championed as an emerging songwriter), Dave Mason, Rick Roberts, James Taylor (most notably "Lighthouse" and "Mexico"), Art Garfunkel, J.D. Souther, Carole King, Elton John, and Gary Wright.
Renewing his ties to the San Francisco milieu that had abetted so well on his solo album, Crosby sang backup vocals on several Paul Kantner and Grace Slick albums from 1971 through 1974 and the Hot Tuna album Burgers in 1972. He also participated in composer Ned Lagin's proto-ambient project Seastones along with members of the Grateful Dead and Jefferson Starship.
Crosby worked with Phil Collins occasionally from the late 1980s to the early 1990s. He sang backup to Collins in "That's Just the Way It Is" and "Another Day in Paradise", and, on his own 1993 song, "Hero", from his album Thousand Roads, Collins sang backup. In 1992, Crosby sang backup on the album Rites of Passage with the Indigo Girls on tracks 2 and 12. In 1999, he appeared on Return of the Grievous Angel: A Tribute to Gram Parsons, singing a duet of the title track with Lucinda Williams.
In 2006, Crosby and Nash worked with David Gilmour as backing vocalists on the latter's third solo album, On an Island. The album was released in March 2006 and reached number 1 on the UK charts. They also performed live with Gilmour in his concert at the Royal Albert Hall in London in May 2006 and toured together in the United States, which can be seen on Gilmour's 2007 DVD Remember That Night.
In January 2014, Crosby released his first solo album in 20 years, Croz, recorded in close collaboration with his son James Raymond (of CPR) at the latter's home studio. Two new albums are slated for release in 2016: a followup to Croz, again in collaboration with Raymond (and as of March 2016 "about three-quarters" done); and a collaboration with Michael League of the Grammy Award-winning big band Snarky Puppy tentatively titled Lighthouse (which is fully completed).
On July 14, 2016, David Crosby announced a new solo album (his fifth one) named Lighthouse due to be released on 21 October 2016, and shared (the same day) a new track (taken from it) entitled "Things We Do For Love".
On August 26, 2016, David Crosby announced a U.S. tour behind his upcoming fifth solo LP, a 18-date trek due to launch on November 18, 2016 in Atlanta, Georgia and to conclude on December 16, 2016 in Ithaca, New York.
In September 2017, David Crosby announced a new solo album (his third one of original material in four years and his sixth one in total) entitled Sky Trails due to be released on September 29, 2017 on BMG.
1996–2004: CPR
In 1996, Crosby formed CPR or Crosby, Pevar & Raymond with session guitarist Jeff Pevar, and pianist James Raymond, Crosby's son. The group released two studio albums and two live albums before disbanding in 2004.
The first song that Crosby and Raymond co-wrote, "Morrison", was performed live for the first time in January 1997. The song recalled Crosby's feelings about the portrayal of Jim Morrison in the movie The Doors. The success of the 1997 tour spawned a record project, Live at Cuesta College, released in March 1998. There is a second CPR studio record, Just Like Gravity, and another live recording, Live at the Wiltern, recorded at the Wiltern Theatre in Los Angeles, which also features Phil Collins and Graham Nash.
After the group split, Raymond has continued to perform with Crosby as part of the touring bands for C&N and CSN, as well as on solo Crosby projects, including 2014's Croz and the subsequent tour, for which he served as musical director. Jeff Pevar has toured with many artists over his productive career, including CSN, Ray Charles, Joe Cocker, Marc Cohn, Phil Lesh & Friends, Jazz Is Dead, Rickie Lee Jones, Jefferson Starship and Bette Midler. Pevar has a solo record, From the Core, which was improvised and recorded in the Oregon Caves and features the vocalist from Yes, Jon Anderson.
Drug charges, legal alcohol issues and prison time
In 1982, after being convicted of several drugs and weapons offenses, Crosby spent nine months in a Texas state prison. The drug charges stemmed from charges related to possession of heroin and cocaine.
In 1985, Crosby was arrested for drunken driving, a hit-and-run driving accident, and possession of a concealed pistol and drug paraphernalia. Crosby was arrested after driving into a fence in a Marin County suburb, where officers found a .45-caliber pistol and cocaine in his car.
On March 7, 2004, Crosby was charged with criminal possession of a weapon in the third degree, illegal possession of a hunting knife, illegal possession of ammunition, and illegal possession of about one ounce of marijuana. Crosby left said items behind in his hotel room. Authorities said a "hotel employee searched the suitcase for identification and found about an ounce of marijuana, rolling papers, two knives and a .45-caliber pistol. Mr. Crosby was arrested when he returned to the hotel to pick up his bag." After spending 12 hours in jail, he was released on $3,500 bail. On July 4, 2004, he pleaded guilty to attempted criminal possession of a weapon, was fined $5,000 and given no jail time. Prosecutors did not seek a more severe penalty on the weapons charge because the pistol was registered in California and was stowed safely in his luggage when it was found. A charge of unlawful possession of marijuana was dismissed. Crosby was discharged by the court on condition that he pay his fine and not get arrested again.
Acting career
During the early 1990s, Crosby appeared as a guest star in several episodes of The John Larroquette Show, where he played the part of Larroquette's AA sponsor. He appeared on an episode of Roseanne as the singer–husband of one of Roseanne's co-workers, who was played by Bonnie Bramlett. He sang the Danny Sheridan composition "Roll On Down" on that episode. He was on an episode of Ellen called "Ellen Unplugged", in which he was helping out at the Rock and Roll Fantasy Camp. He also appeared as a pirate in the 1991 film Hook, as a 1970s hippie in the 1991 film Backdraft, and as a bartender in the 1992 feature film Thunderheart.
Crosby has also voiced himself on two episodes of The Simpsons, "Marge in Chains" and "Homer's Barbershop Quartet".
Medical problems
Crosby was the recipient of a highly publicized liver transplant in 1994, which was paid for by Phil Collins. News of his transplant created some controversy because of his celebrity status and his past problems with drug and alcohol addiction. Crosby's liver problems stemmed from a long run with hepatitis C.
Crosby suffers from type 2 diabetes and is being treated with insulin to manage the disease. At a concert in October 2008, Crosby, looking quite thinner than in recent years, announced to the audience that he had recently shed 55 pounds as a result of his struggles with the disease.
In February 2014, at the urging of his doctor, Crosby postponed the final dates of his solo tour in order to undergo a cardiac catheterization and angiogram, based on the results of a routine cardiac stress test.
Sailing
Following up on a transformative sailing experience when he was 11, Crosby purchased a 59-foot, John Alden–designed schooner named Mayan with his Byrds settlement. In the decades before he sold the boat in 2014, Crosby sailed it thousands of miles in the Pacific and Caribbean. He has credited the Mayan as being a songwriting muse; he wrote some of his best-known songs aboard the boat, including "Wooden Ships," "The Lee Shore," "Page 43," and "Carry Me."
Family
Crosby is currently married to Jan Dance but has had a number of prior long-term relationships, including with Christine Hinton, Debbie Donovan, and Joni Mitchell.
Crosby had a biological son, James Raymond, in 1962, who was placed for adoption and reunited with Crosby as an adult. Since 1997, Raymond has performed with Crosby on stage and in the studio, as a member of CPR and as part of the touring bands for Crosby & Nash and Crosby, Stills & Nash. In addition, Crosby has three other children: a daughter, Erika, with Jackie Guthrie, a daughter, Donovan Crosby, with former girlfriend Debbie Donovan and a son, Django Crosby, who was conceived with wife Jan Dance after extensive fertility treatments while Crosby's liver was failing.
In January 2000, Melissa Etheridge announced that Crosby was the biological father of two children with her then lesbian partner Julie Cypher by means of artificial insemination. At the time, Etheridge and Cypher were still in a relationship.
Crosby's brother Ethan, who taught him to play guitar and started his musical career with him, committed suicide in late 1997 or early 1998; the date is unknown because Ethan left a note not to search for his body but to let him return to the earth. His body was found months later in May 1998.
Publications
Crosby, David; Carl Gottlieb (2005). Long Time Gone: The Autobiography of David Crosby. Da Capo Press. ISBN 0-306-81406-4.
Crosby, David; Carl Gottlieb (2007). Since Then: How I Survived Everything and Lived to Tell About It. Berkeley.
Crosby, David; David Bender (2000). Stand and Be Counted: A Revealing History of Our Times Through the Eyes of the Artists Who Helped Change Our World. HarperOne.
References
David Crosby Wikipedia
(Text) CC BY-SA