Louise Lynn Goffin (born March 23, 1960) is an American singer-songwriter and multi-instrumentalist and producer of the Grammy nominated album, A Holiday Carole. Signed by record executive Lenny Waronker to Dreamworks in 1999, Goffin released Sometimes a Circle in 2002. She also independently released the album Bad Little Animals in June 2008 on her label Majority Of One Records, which was launched May 2008.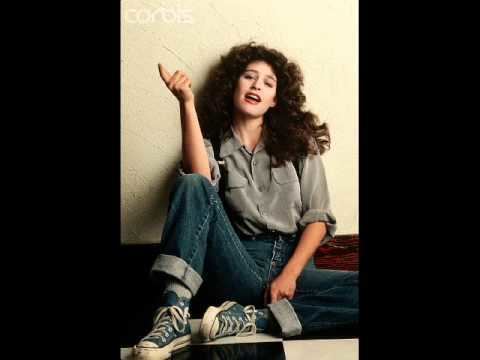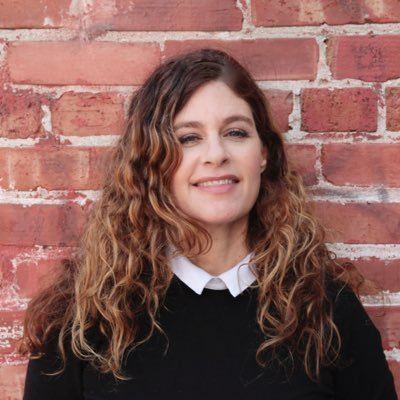 Goffin's parents are songwriters Carole King and Gerry Goffin. At the age of 14 she and her sister Sherry provided vocals for the song "Nightingale" on her mother Carole King's album, Wrap Around Joy, released in 1974. She also sang backing vocals on Carole King's 1975 release, Really Rosie and her 1977 release Simple Things.
Goffin's debut public performance was opening for Jackson Browne at the Troubadour when she was 17 years old. Her debut album Kid Blue, produced by Danny Kortchmar, was released on Elektra/Asylum in 1979.
Goffin was the youngest artist on the soundtrack to Fast Times at Ridgemont High. She lived in England between 1984-1994 and made two records while signed to WEA. This Is the Place , released in 1988, included the VH1 video hit "Bridge of Sighs". The following UK album was recorded 1990-1 at Astoria Studios, a houseboat, built in 1911 for and once owned by impresario Fred Karno, now a recording studio owned by David Gilmour of Pink Floyd. The rare UK Eastwest Records recordings include a version of the U2 song "Sweetest Thing", with additional lyrics by Bono.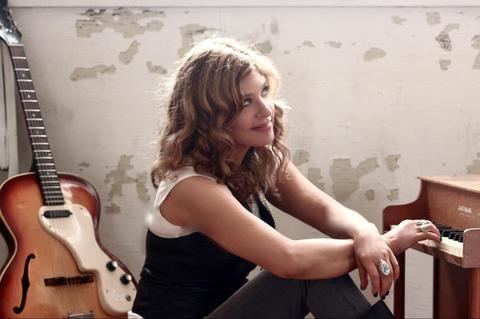 In 2002 Goffin released the album Sometimes a Circle, produced by her then husband, Greg Wells through the DreamWorks label.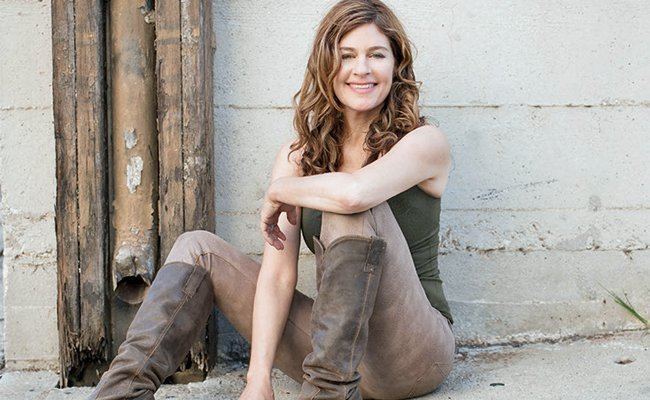 Goffin has played with other known musicians as a side-woman. She appeared playing banjo with Bryan Ferry in his video "I Put a Spell on You". She went on to play guitar on tour with Tears for Fears in 1997.
Goffin is a founder of Rocket Carousel Studio in Los Angeles, where international recording artists Mika, Natasha Bedingfield, Paris Hilton, Katy Perry, OneRepublic, the All-American Rejects, Adam Lambert and Jamie Cullum have recorded. The 2009 video of her original song, "Pink Champagne" is filmed at Rocket Carousel and the Santa Monica Pier.
Goffin sang on the theme song for the TV show Gilmore Girls, dueting with her mother on King's song "Where You Lead".
Goffin produced Carole King's first holiday record A Holiday Carole. Goffin co-wrote all three original songs "New Year's Day", "Christmas Paradise", and "Christmas In The Air". There is a jazz arrangement of a classic Chanukah prayer, co-arranged with musician and horn player Lee Curreri.
Kid Blue - 1979 - (Elektra/Asylum) – Artist/Songwriter
Louise Goffin - 1981 - (Elektra/Asylum) – Artist/Songwriter
This Is The Place - 1988 - (Warner Bros.) – Artist/Songwriter
Sometimes A Circle - 2002 - (Dreamworks) – Artist/Songwriter
Bad Little Animals (Majority Of One) - Artist/Co-writer/ Producer
Songs From The Mine - 2014 - (Majority Of One) - Artist/Co-Writer/Co-Producer
Appleonfire - 2015 - (Majority Of One) - Artist/Co-Writer/Co-Producer
Carole King : A Holiday Carole - 2011 - (Concord) Co-writer/ Producer