Birth name

Harry Forster Chapin




Name

Harry Chapin





Years active

1962–1981




Genres

Folk, folk rock




Born

December 7, 1942Brooklyn, New York City, United States (

1942-12-07

)


Occupation(s)

MusicianComposerArrangerAuthorHumanitarianPlaywright




Instruments

Vocals, guitar, piano, harmonica


Labels

Elektra Records, Boardwalk Records, Sequel Records, DCC Compact Classics, Chapin Productions


Role

Singer-songwriter · harrychapinmusic.com




Died

July 16, 1981, Interstate 495, New York, United States




Spouse

Sandra Chapin (m. 1968–1981)


Similar People

Tom Chapin, Sandra Chapin, Jen Chapin, Jim Croce, Steve Chapin



Siblings

Tom Chapin, Steve Chapin




Children

Jen Chapin, Joshua Chapin



Harry chapin why do little girls
Harry Forster Chapin (December 7, 1942 – July 16, 1981) was an American singer-songwriter best known for his folk rock songs including "Taxi", "W*O*L*D", and the number-one hit "Cat's in the Cradle". Chapin has been described by many sources as one of the most popular songwriters in the 1970s.
Contents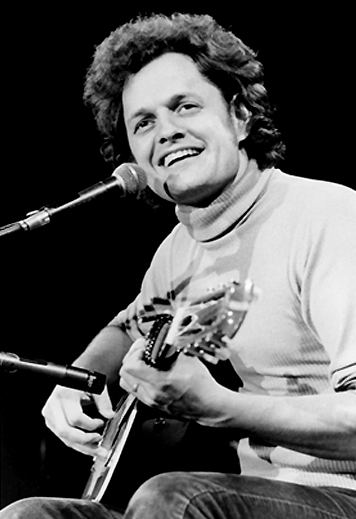 Chapin was also a dedicated humanitarian who fought to end world hunger; he was a key participant in the creation of the Presidential Commission on World Hunger in 1977. In 1987, Chapin was posthumously awarded the Congressional Gold Medal for his humanitarian work.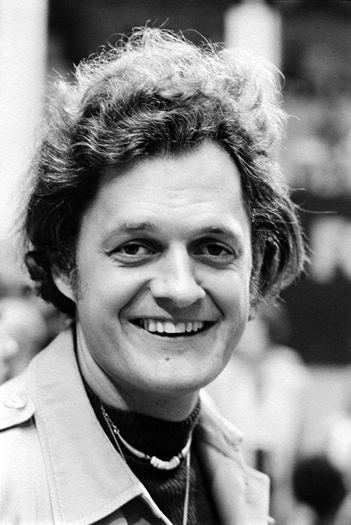 Early life and education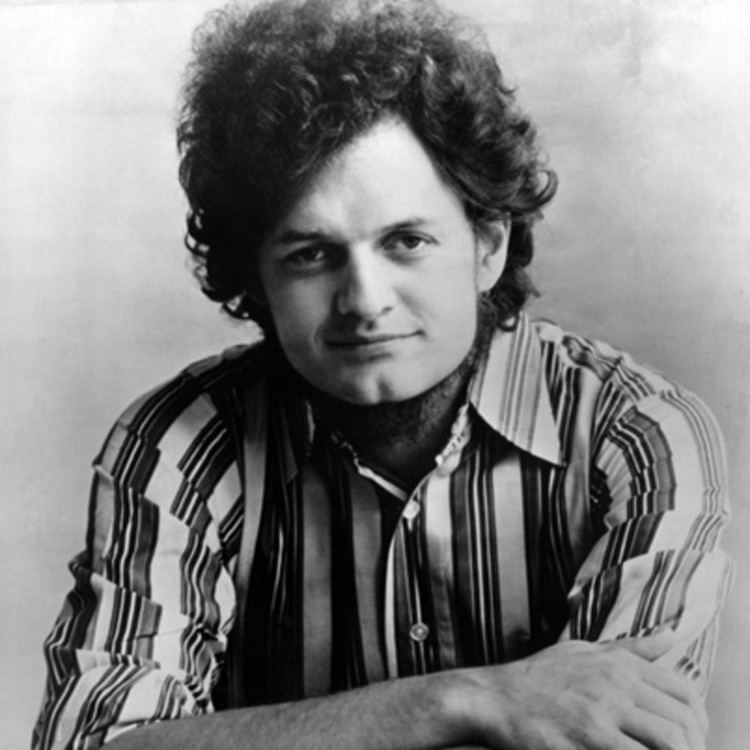 Chapin was born in New York City, the second of four children, who also included future musicians Tom and Steve. His parents were Jeanne Elspeth (née Burke) and Jim Chapin, a legendary percussionist. He had English ancestry, the earliest Chapin to come to America was Samuel Chapin who was the first deacon of Springfield, Massachusetts in 1636. His other great-grandparents on his mothers side having immigrated in the late 19th century. His parents divorced in 1950, with his mother retaining custody of their four sons, as Jim spent much of his time on the road as a drummer for Big Band-era acts such as Woody Herman.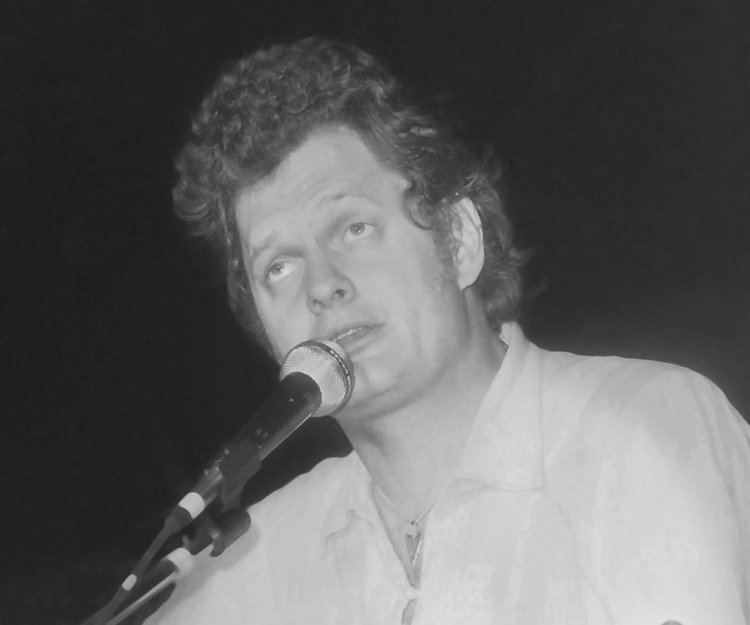 She married, secondly, to Films in Review magazine editor Henry Hart a few years later. Chapin's maternal grandfather was literary critic Kenneth Burke.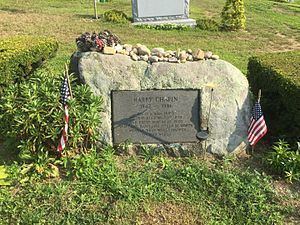 Chapin's first formal introduction to music was while singing in the Brooklyn Boys Choir, where Chapin met "Big" John Wallace, a tenor with a five-octave range, who later became his bassist, backing vocalist, and straight man onstage. Chapin began performing with his brothers while a teenager, with their father occasionally joining them on drums. Chapin graduated from Brooklyn Technical High School in 1960 and was among the five inductees in the school's Alumni Hall Of Fame for the year 2000. He briefly attended the United States Air Force Academy in Colorado Springs, Colorado and was then an intermittent student at Cornell University in New York State, but did not complete a degree.
He originally intended to be a documentary film-maker and directed Legendary Champions in 1968, which was nominated for a documentary Academy Award. In 1971, he began focusing on music. With John Wallace, Tim Scott, and Ron Palmer, Chapin started playing in various nightclubs in New York City.
Recording career
Following an unsuccessful early album made with his brothers, Tom and Steve, Harry Chapin's first solo album was Heads & Tales (1972, #60), which was a success thanks to the single "Taxi" (#24). Chapin later gave great credit to WMEX-Boston radio personality Jim Connors for being the DJ who "discovered" this single, and pushing the airplay of this song among fellow radio programmers in the U.S.
Fred Kewley, Harry's manager, signed a five-week lease with the Village Gate in Greenwich Village to feature the Chapins (Tom and Steve's band on Epic Records), whom he was managing. Harry decided he would like to be the opening act because "maybe I can get a publishing deal." Harry and three band members (playing cello, bass, electric guitar) who had never met before rehearsed for one week in Kewley's office and arranged the songs with cello parts and background vocals (much of which ended up on Harry's first album). On opening night, three people were in the audience and four musicians were on stage. Jac Holzman and Clive Davis showed interest.
Chapin ultimately signed with Elektra for a smaller advance, but with provisions that were much more valuable. The biggest stipulation in the nine-album deal was that he receive free studio time, meaning he paid no recording costs. It was a move that ultimately saved Chapin hundreds of thousands of dollars over the term of his contract and set a precedent for other musicians. His follow-up album, Sniper and Other Love Songs (1972, #160), produced by manager Fred Kewley, was less successful despite containing the Chapin anthem "Circle" (a big European hit for The New Seekers). His third album, Short Stories (1973, #61), was a modest success. Verities & Balderdash (1974, #4), produced by hit maker Paul Leka released soon after, was much more successful, bolstered by the chart-topping hit single "Cat's in the Cradle", based upon a poem by his wife. Sandra Chapin had written the poem inspired by her first husband's relationship with his father and a country song she heard on the radio. When Harry's son Josh was born, he got the idea to put music to the words and recorded the result. "Cat's in the Cradle" was Chapin's only number one hit.
Chapin wrote and performed a Broadway musical The Night That Made America Famous. He also wrote the music and lyrics for Cotton Patch Gospel, a musical by Tom Key and Russell Treyz based on Clarence Jordan's book The Cotton Patch Version of Matthew and John. The original cast soundtrack was produced by Tom Chapin, and released in 1982 by Chapin Productions.
Chapin's only UK/British hit was "W*O*L*D", which reached number 34 in 1974. His popularity in the UK owed much to the championing of BBC disc jockey Noel Edmonds. The song's success in the U.S. was championed by WMEX jock and friend of Chapin's, Jim Connors, who in part inspired the song. The national appeal of the song was a result of disc jockeys playing it for themselves, since the song dealt with a much-traveled DJ, problems in his personal life, and his difficulty with aging in the industry.
Chapin's recording of "The Shortest Story", a song he wrote about a dying child and featured in his 1976 live/studio album Greatest Stories Live, was named by author Tom Reynolds in his book I Hate Myself And Want To Die as the second-most depressing song of all time.
Chapin's personal interaction with his fans (he regularly led audiences in sing-alongs) was such that during a 1977 appearance at the University of West Florida in Pensacola, Florida, when he was touring with only his bass violin player, he recruited the back-up singers for "Mr. Tanner" out of the audience. By the end of the decade, Chapin's contract with Elektra (which had since merged with Asylum Records under the control of David Geffen) had expired, and the company made no offer to renew it. A minor deal with Casablanca Records fell through, and Chapin settled on a simple one-album deal with Boardwalk Records (both labels founded by Neil Bogart). The Boardwalk album was Chapin's final work released in his lifetime.
The title track of his last album, Sequel, was a follow-up to his earlier song "Taxi", reuniting the same characters from 10 years later. "Sequel" peaked one position higher than "Taxi", but lasted two weeks less on the Hot 100. The songs on which Chapin was working at the time of his death were subsequently released as the thematic album The Last Protest Singer.
Personal life
Chapin met Sandy Cashmore (née Gaston), a New York socialite nine years his senior, in 1966, after she called him asking for music lessons. They married two years later. The story of their meeting and romance is told in his song, "I Wanna Learn a Love Song". Chapin wrote several additional songs about her, including "Shooting Star" about their relationship, and "Sandy". He had two children with her, Jennifer and Joshua, and was stepfather to her three children from a previous marriage, Jaime, Jason, and Jonathan.
Philanthropic work
Chapin resolved to leave his imprint on Long Island. He envisioned a Long Island where the arts flourished, universities expanded, and humane discourse was the norm. "He thought Long Island represented a remarkable opportunity", said Chapin's widow, Sandy.
In the mid-1970s, Chapin focused on social activism, including raising money to combat hunger in the United States. His daughter Jen said: "He saw hunger and poverty as an insult to America." He co-founded the organization World Hunger Year with radio personality Bill Ayres, before returning to music with On the Road to Kingdom Come. He also released a book of poetry, Looking...Seeing, in 1975. More than half of Chapin's concerts were benefit performances (for example, a concert to help save the Landmark Theatre in Syracuse, New York, as well as hunger causes such as food banks), and proceeds from his concert merchandise were used to support World Hunger Year. Chapin's social causes at times caused friction among his band members. Chapin donated an estimated third of his paid concerts to charitable causes, often performing alone with his guitar to reduce costs.
One report quotes his widow saying soon after his death — "only with slight exaggeration" — that "Harry was supporting 17 relatives, 14 associations, seven foundations, and 82 charities. Harry wasn't interested in saving money. He always said, 'Money is for people,' so he gave it away." Despite his success as a musician, he left little money and it was difficult to maintain the causes for which he raised more than $3 million in the last six years of his life. The Harry Chapin Foundation was the result.
Death
On July 16, 1981, Chapin was driving in the left lane on the Long Island Expressway at about 65 mph (105 km/h) on the way to perform at a free concert scheduled for later that evening at Eisenhower Park in East Meadow, New York. Near exit 40 in Jericho, he put on his emergency flashers, presumably because of either a mechanical or medical problem (possibly a heart attack). He then slowed to about 15 miles (24 km) per hour and veered into the center lane, nearly colliding with another car. He swerved left, then to the right again, ending up directly in the path of a tractor-trailer truck. The truck could not brake in time and rammed the rear of Chapin's blue 1975 Volkswagen Rabbit, rupturing the fuel tank as it climbed up and over the back of the car, which burst into flames.
The driver of the truck and a passerby were able to get Chapin out of the burning car through a window after cutting the seat belts before the car was engulfed in flames. Chapin was taken by police helicopter to a hospital, where 10 doctors tried for 30 minutes to revive him. A spokesman for the Nassau County Medical Center said Chapin had suffered a heart attack and died of cardiac arrest, but there was no way of knowing whether it occurred before or after the accident. In a 2004 interview, many years after his death, Chapin's daughter Jennifer said, "My dad didn't really sleep, and he ate badly and had a totally insane schedule."
Though Chapin was driving without a license – his driver's license having previously been revoked for a long string of traffic violations – his widow Sandy won a $12 million decision in a negligence lawsuit against Supermarkets General, the owners of the truck, based on what Chapin would have earned over the next 20 years. An earlier phase of the trial had found Chapin 40% negligent in the accident and Supermarkets General 60% negligent, so the award of $12 million for the financial loss to the family was automatically reduced to $7.2 million.
Chapin's remains were interred in the Huntington Rural Cemetery in Huntington, New York. His epitaph is taken from his song "I Wonder What Would Happen to this World":
Oh if a man triedTo take his time on EarthAnd prove before he diedWhat one man's life could be worthI wonder what would happento this world
Legacy
On December 7, 1987, on what would have been his 45th birthday, Chapin was posthumously awarded the Congressional Gold Medal for his campaigning on social issues, particularly his highlighting of hunger around the world and in the United States. His work on hunger included being widely recognized as a key player in the creation of the Presidential Commission on World Hunger (under 39th President Jimmy Carter) in 1977 (he was the only member who attended every meeting). He was also the inspiration for the antihunger projects USA for Africa and Hands Across America, which were organized by Ken Kragen, who had been Chapin's manager at the end of Chapin's career, after Fred Kewley. Kragen, explaining his work on these benefit events, said, "I felt like Harry had crawled into my body and was making me do it."
From around 1975 until the owners changed the format of the station in the late 1990s, WNEW-FM, 102.7, a NYC radio station with the motto, "Where Rock Lives" held an annual "Hungerthon" every Thanksgiving, to benefit Harry Chapin's World Hunger League. During the 24-hour period of the event, little to no music was played, with the exception of the iconic "Alice's Restaurant" by Arlo Guthrie played at noon and 6 pm. For the remainder of the day, during every DJ's four-hour show, guests such as Harry himself, other music stars, and experts on hunger brought to the listeners information about the severity of hunger in America, in New York City, and in the tri-state area, sometimes in graphic detail. After Harry's death, the "Hungerthon" continued, and at the "U.S. Live Aid" concert in Philadelphia at JFK Stadium in 1985, Kenny Loggins was presented with the first "Harry Chapin Award" for his work for the World Hunger League in fighting hunger in America. Since WNEW-FM changed formats, other New York stations have continued to do fundraisers for the charity.
Chapin had co-operated before his death with the writer of the biography entitled Taxi: The Harry Chapin Story, by Peter M. Coan, released posthumously, from which the family withdrew their support. Some concern existed about the accuracy of the details included in the book. In 2001, Chapin's "Cat's in the Cradle" was ranked number 186 of 365 on the Recording Industry Association of America list of Songs of the Century. Chapin was inducted into the Long Island Music Hall of Fame on October 15, 2006.
The Lakeside Theatre at Eisenhower Park in East Meadow, New York, was renamed Harry Chapin Lakeside Theatre during a memorial concert held one month after his death, as a tribute to his efforts to combat world hunger. Other Long Island landmarks named in honor of Chapin include a graduate-student apartment complex at the State University of New York at Stony Brook, a theater in Heckscher Park in Huntington, New York, and a playground at the intersection of Columbia Heights and Middagh Street in Brooklyn Heights.
On September 27, 2011, former U.S. Representative Alan Grayson wrote an article on the internet publication The Huffington Post about Chapin's song "What Made America Famous".
Singer and songwriter Guthrie Thomas has long publicly stated that Chapin's song "Cat's in the Cradle" is one of the most difficult songs to perform, due to Chapin's master guitar playing and his brilliant syncopation of the lyrics, meaning each word must fit perfectly and in time with the playing.
The village of Croton-on-Hudson, New York, has hosted the Harry Chapin Run Against Hunger, a 10k, 5k, and Fun Run, since 1981.
A children's picture book was created using the lyrics of "Mr. Tanner" and the illustrations of Bryan Langdo; it was published by Ripple Grove Press in May 2017.
Family
Harry's widow Sandy is now chairman of the Harry Chapin Foundation, where she continues to pursue Harry's legacy. His son Josh is involved with the foundation, along with family members.
Chapin often remarked that he came from an artistic family. His father Jim, brothers Tom and Steve, and daughter Jen Chapin are musicians. His nieces Abigail and Lily Chapin perform under the name the Chapin Sisters. His paternal grandfather, James Ormsbee Chapin, was an artist who illustrated Robert Frost's first two books of poetry; his maternal grandfather was the philosopher and rhetorician Kenneth Burke.
Harry Chapin's brothers sometimes performed with Harry at various times throughout his career, particularly during live performances. They played with him before his solo career took off, and were credited on the albums Chapin Music!, Greatest Stories Live, and Legends of the Lost and Found. Tom and Steve continued to perform together (often with Harry's former bandmates) from time to time after his death.
Country singer Mary Chapin Carpenter is Chapin's fifth cousin.
Albums
Chapin Music! (1966, Rock-Land Records)
Heads & Tales (1972, Elektra)
Sniper and Other Love Songs (1972, Elektra)
Short Stories (1973, Elektra)
Verities & Balderdash (1974, Elektra)
Portrait Gallery (1975, Elektra)
Greatest Stories Live (Double Album, 1976, Elektra)
On the Road to Kingdom Come (1976, Elektra)
Dance Band on the Titanic (Double Album, 1977, Elektra)
Living Room Suite (1978, Elektra)
Legends of the Lost and Found (Double Live Album, 1979, Elektra)
Sequel (1980, Boardwalk Records)
Anthology of Harry Chapin (1985, Elektra)
Remember When the Music (1987, Dunhill Compact Classics)
The Gold Medal Collection (1988, Elektra)
The Last Protest Singer (1988, Dunhill Compact Classics)
Harry Chapin Tribute (1990, Relativity Records)
The Bottom Line Encore Collection (1998, Bottom Line / Koch)
Story of a Life (1999, Elektra)
Storyteller (1999, BOA Records, a re-release of Sequel)
Onwards and Upwards (2000, Harry Chapin Foundation)
VH1 Behind the Music: The Harry Chapin Collection (2001, Elektra)
The Essentials (2002, Elektra)
Classics (2003, Warner Special Products)
Heads & Tales / Sniper and Other Love Songs (2004, Elektra. Double CD re-release of first two albums with bonus tracks)
Introducing... Harry Chapin (2006, Rhino Records)
Bottom Line Archive Series: Live 1981 (2015, The Bottom Line Record Company)
Singles
Note: In 1974, "What Made America Famous?" was released as a promotional 45 to radio stations.
Video / DVD releases
An Evening With... Harry Chapin (also known as "The Book of Chapin") (1998)
Rockpalast Live (2002)
Remember When: The Anthology (2005)
You Are the Only Song (also known as "The Final Concert") (2006)
References
Harry Chapin Wikipedia
(Text) CC BY-SA