Full Name

Ronald Askwiths




Role

Film actor




Name

Robin Askwith




Years active

1968-present




Occupation

Actor








Born

12 October 1950 (age 65) (

1950-10-12

) Southport, Lancashire, England


TV shows

Benidorm, Bottle Boys, Beryl's Lot, On The House


Ex-spouse

Linda Hayden, Leonie Mellinger, Mary Wilson


Books

The Confessions Of Robin Askwith




Parents

Hazel Askwith, Nelson Askwith




Movies

Confessions of a Window, Confessions of a Driving Instructor, Confessions of a Pop Performer, Horror Hospital, Confessions from a Holiday C




Similar People

Linda Hayden, Antony Booth, Sheila White, Bill Maynard, Leonie Mellinger
Robin askwith confesses to the gentleman cabbie
Robin Askwith (born Ronald Askwiths, 12 October 1950) is an English film actor, most famous for his role as Timmy Lea in the Confessions sex comedies series. In 1975, at Drury Lane's New London Theatre, he was voted Most Promising Newcomer – Male at the "Evening Standard British Film Awards". Askwith's most recent television role was that of musician Ritchie de Vries in Coronation Street.
Contents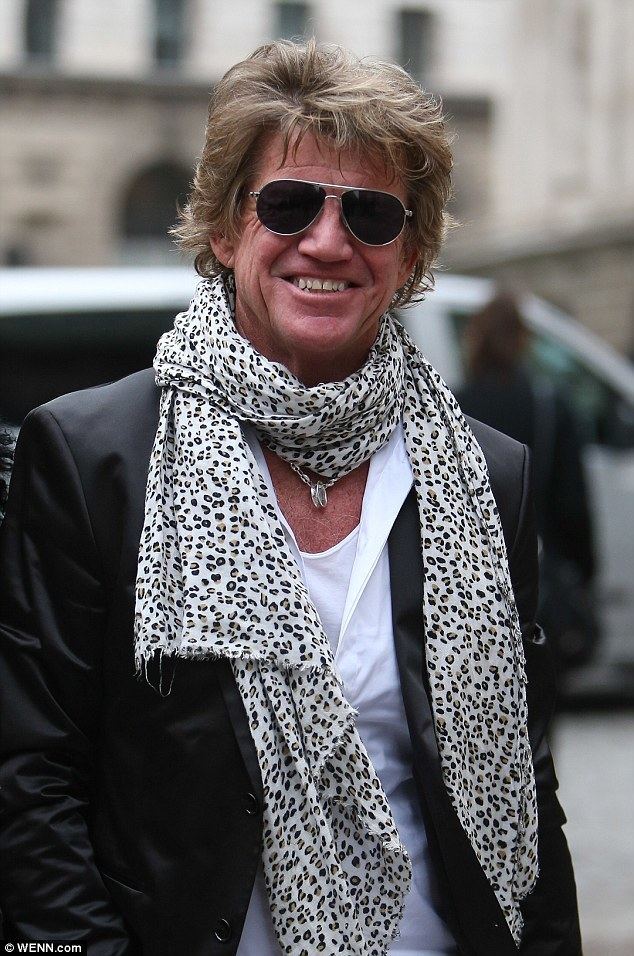 Robin Askwith - Confessions of a Coronation Street Star
Early life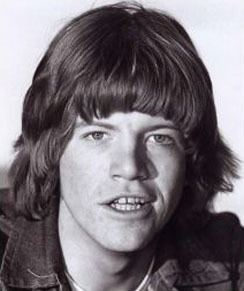 Askwith was born in Southport, Lancashire, England, the eldest child of Nelson Askwith and Hazel (née Cookson). His father served in the Royal Navy during the Second World War and his mother in the Women's Royal Naval Service (popularly and officially known as the Wrens). Askwith is a great-nephew of the comic Robb Wilton.
Education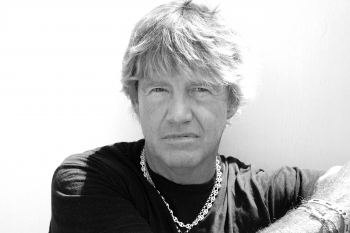 Askwith was educated at Orley Farm where he made his first stage appearance as the Archangel Gabriel in a Nativity play and appeared in the seniors' production of The Gondoliers; followed by Merchant Taylors' School, Northwood and the University of Bristol reading English and Drama.
Confessions...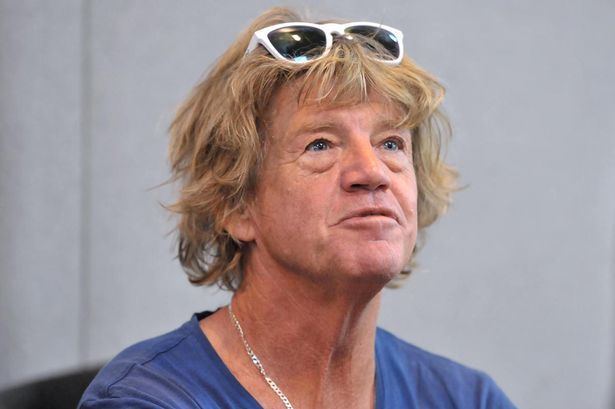 Askwith appeared in a number of film and television roles before appearing in Antony Balch's Horror Hospital (1973). It is a hybrid of horror and the mild titillation of the later 'Confessions...' films. Around the same time, Askwith also appeared in a Carry On film, Carry On Girls and the spin-off film version of the Bless This House (both also 1973) television sitcom, both with Sid James. These appearances led film makers Norman Cohen, Greg Smith and Michael Klinger to offer him the starring role in Confessions of a Window Cleaner (1974), in the end directed by Val Guest. The part was turned down by several other candidates, Richard Beckinsale, Richard O'Sullivan, Nicky Henson and Dennis Waterman. The success of the film led to three sequels, Confessions of a Pop Performer, Confessions of a Driving Instructor and Confessions from a Holiday Camp.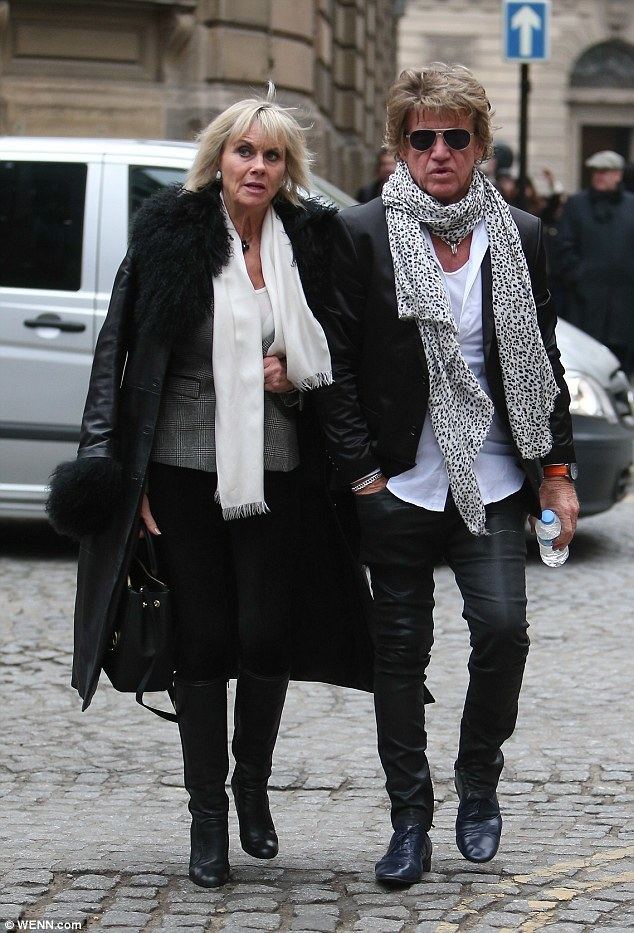 Although the Confessions series came to an end with Confessions from a Holiday Camp, a fifth and a sixth film, Confessions of a Plumber's Mate and Confessions of a Private Soldier had been planned in 1977. Askwith even expressed a desire to direct Private Soldier, but neither film materialised. Plans to shoot a further made-for-video Confessions film in the 1980s also came to nothing, although by this time he was appearing in the ITV sitcom Bottle Boys.
Stage work

Askwith's extensive work on stage, includes numerous farces such as Run For Your Wife, Casanova's Last Stand, One For The Road plus the stage Confessions sequel The Further Confessions of a Window Cleaner and Terry Johnson's Dead Funny. From 11 December 2012 – 27 January 2013, he appeared at the Mill at Sonning, Reading, Berkshire in Ray Cooney's farce Caught in the Net.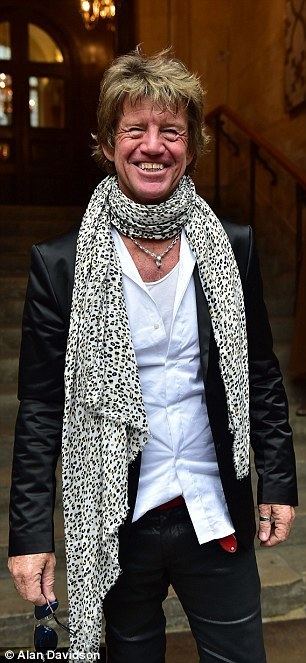 In pantomimes, Askwith has appeared with the Chuckle Brothers in Dick Whittington, with Frank Bruno and Sooty in a Wolverhampton production of Goldilocks and the 3 Bears and in various productions of Aladdin as Abanazar.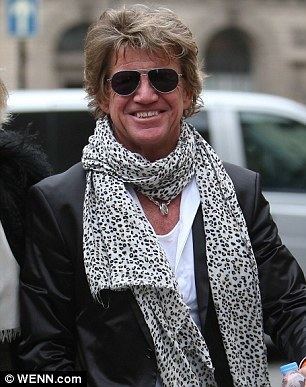 More unusual stage roles include the title role in a production of Brecht's The Resistible Rise of Arturo Ui, and the Child Catcher in a 2006 touring production of Chitty Chitty Bang Bang.
Television work
Early television roles saw him make cameo appearances in Public Eye, The Main Chance, Dixon of Dock Green, Z-Cars and Randall and Hopkirk (Deceased), as well as comedies such as Father, Dear Father and starring in two series of Bottle Boys. He has also made appearances in the soap operas EastEnders, Doctors, Hollyoaks and Coronation Street where he played a holiday tour guide named Aidan. The episodes of the soap that featured Askwith were filmed in Malta, close to the island of Gozo where he lived for many years. Robin returned to Coronation Street on 11 December 2013 as Ritchie de Vries.
Recent activity
Askwith's autobiography, The Confessions of Robin Askwith, was published by Ebury Press in 1999. The book documents his early life and acting career, the success of the Confessions films, and his relationship with the actress (and occasional Confessions co-star) Linda Hayden, his common-law wife during the 1970s. He was later married to the actress Leonie Mellinger.
Askwith made a cameo appearance in the film Run For Your Wife, released in the UK on 14 February 2013. He has been in Coronation Street as Ritchie de Vries, joining the cast in December 2013. His role in the TV comedy drama Benidorm was broadcast in January 2016.
Television commercials
Baked Beans – "brand unknown" (year unknown)
Summer County – "margarine" (1967) – directed by Ridley Scott
Smith's Crisps – "crisps" (1967) with Simon Dee
Pepsi Cola – "drink" (1971)
Thomson Sky Tours- "airways" (1971) – directed by Tony Scott
Dulux Magicote – "paint" (1971)
TUF Boots – "footwear" – (1971) – directed by Terence Donovan
KitKat – "chocolate biscuit" (1973)
Car Care – "part work magazine" (1985)
Play By Play – "Kings Head Theatre, London" (1975)
The Further Confessions of a Window Cleaner – "UK Tour" (1977)
The Further Confessions of a Window Cleaner – "Rhodesia" (1978)
I Love My Wife – "Prince of Wales, London" (1978)
Who Goes Bare? – "UK Tour" (1979)
The Further Confessions of a Window Cleaner – "New Zealand Tour" (1980)
The Further Confessions of a Window Cleaner – "UK Tour" (1980)
Confessions From A Health Farm – "New Zealand Tour" (1981)
Casanova's Last Stand – "UK Tour" (1982)
The Resistible Rise of Arturo Ui – "Cambridge Theatre Company" (1982)
Aladdin – "Theatre Royal, Lincoln" (1983)
Run For Your Wife! – "Criterion Theatre, London" (1984)
Run For Your Wife! – "Criterion Theatre, London" (1985)
Doctor In The House – "UK Tour" (1985)
Run For Your Wife! – "New Zealand" (1986)
Funny Peculiar – "Australia" (1986)
Jack and the Beanstalk – "Wimbledon Theatre, London" (1986)
Run For Your Wife! – "New Zealand" (1987)
Run For Your Wife! – "West End, London" (1987)
Aladdin – "De Montfort Hall, Leicester" (1987)
Les Enfants Terribles – "Avignon Drama Festival" (1988)
One For The Road – "Mercury Theatre, Colchester (1988)
Dick Whittington and His Cat – "Richmond Theatre, Surrey" (1988)
Run For Your Wife! – "Summer Season, Jersey" (1989)
One For The Road – "UK Tour" (1990)
One For The Road – "Australia Tour" (1991)
One For The Road – "New Zealand Tour" (1992)
Cash On Delivery – "Theatre Royal, Windsor" (1993)
Dick Whittington and His Cat – "Theatre Royal, Bath" (1993)
Run For Your Wife! – "UK Tour" (1994)
Cinderella – "Wimbledon theatre, London" (1994)
Doctor In The House – "UK Tour" (1995)
Dick Whittington – "Theatre Royal, Cardiff" (1995)
Aladdin – "Lyceum Theatre, Crewe" (1996)
Dick Whittington – "Lyceum Theatre, Sheffield" (1997)
Dick Whittington and His Cat – "CIV" (1998)
Aladdin – "Yvonne Arnaud theatre, Guildford" (1999)
Jack and the Beanstalk – "Theatre Royal, Nottingham" (2000)
Goldilocks and the Three Bears – "Grand Theatre, Wolverhampton" (2001)
Aladdin – "Theatre Royal, Newcastle-upon-Tyne" (2002)
Funny Business – "Palace Theatre" (2003)
Bedside Manners – "The Pier Theatre, Bournemouth" (2003)
Aladdin – "Milton Keynes Theatre, Milton Keynes (2003)
Aladdin – "New Wimbledon Theatre, Outer London" (2004)
Canterbury Tales – "The Castle, Nottingham" (2005)
Chitty Chitty Bang Bang – Sunderland Empire Theatre (2005)
Dead Funny – "UK Tour" (2007)
Aladdin – "Cliffs Pavilion" (2008)
Aladdin – "Theatre Royal, Lincoln" (2010)
Funny Money – "The Mill at Sonning, Reading" (2011)
Caught In The Net – "The Mill at Sonning, Reading" (2012)
Recordings
1975: Appears on the Confessions of a Pop Performer Original Soundtrack Album
1977: Single Confessions/This Space Is Reserved for You (credited as Robin Aswith)
1994: Audiobook cassette, HarperCollins Audio – Ian Botham My Autobiography – Don't Tell Kath read by Robin Askwith
References
Robin Askwith Wikipedia
(Text) CC BY-SA