6.6

/

10

Alchetron

6.6

Rate This





Country of origin

United Kingdom

First episode date

23 October 1995




Original language(s)

English




Starring

Present castFormer cast

Awards

The British Soap Award for Sexiest Female

Cast




Profiles



Hollyoaks wins best soap british soap awards 2014
Hollyoaks is a British Soap opera, first broadcast on Channel 4 on 23 October 1995. It was originally devised by Phil Redmond, who had previously conceived the Channel 4 soap Brookside. The programme is set in a fictional suburb of Chester called Hollyoaks, and features a large cast of characters primarily aged between 16 and 35. It is mostly filmed and produced in Childwall, Liverpool, although nearby locations are sometimes used. Beginning with a cast of just seven major characters in 1995, the serial now has approximately 50 main cast members. Hollyoaks has a high cast turnover in comparison with other British soaps; as of May 2014, just thirty-seven characters have spent five years or longer on the show. The programme, which is currently the UK's youngest television soap opera, has won 28 British Soap Awards, 11 Inside Soap Awards, one TRIC Award and one National Television Award; at the 2014 British Soap Awards, Hollyoaks won Best British Soap for the first time, breaking the 15-year draw between rival soaps EastEnders and Coronation Street. It is also popular around the world. The longest-serving cast member is Nick Pickard, who has played Tony Hutchinson since the first episode in 1995. .
Contents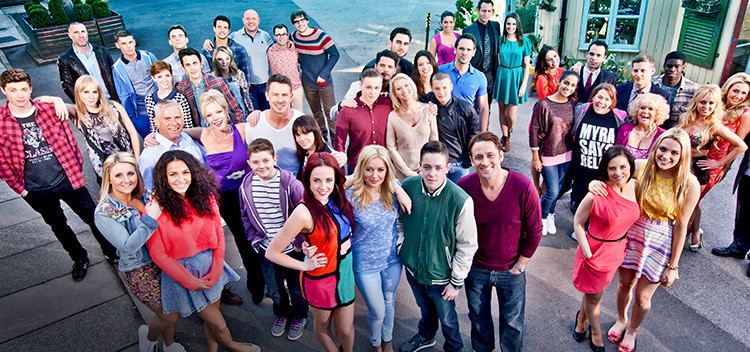 Official hollyoaks trailer spring 2014
Production team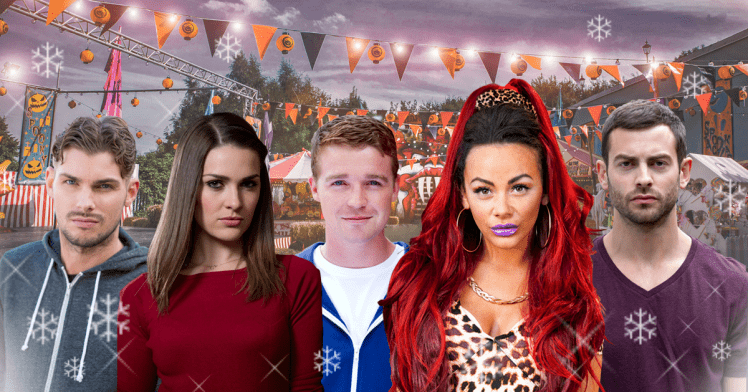 Current producer Bryan Kirkwood originally joined the show in 2006, but left three years later to become producer of EastEnders. After he left his role in 2009, a number of producers worked on the show, resulting in a number of creative reinventions and changes in direction during this time. Kirkwood's successor Lucy Allan stepped down from her position in 2010 after twelve months; her replacement, Paul Marquess, introduced a wide variety of new characters before leaving one year later, to be replaced by Gareth Philips. Emma Smithwick later replaced Philips in Autumn 2011. In late September 2012, it was announced that Bryan Kirkwood would be returning to Hollyoaks, replacing Emma Smithwick. The programme celebrated 20 years on Channel 4 in October 2015.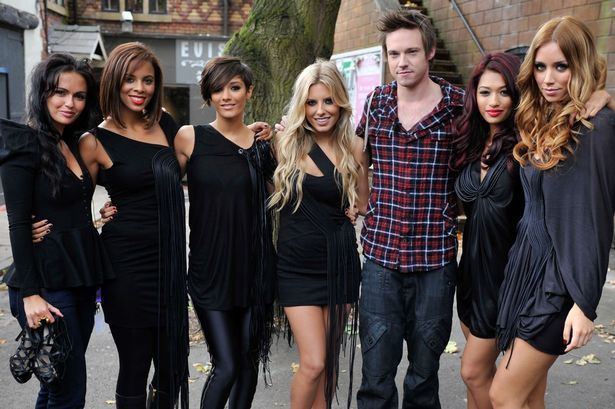 By the 2000s, Hollyoaks had developed a substantial fan base and was seen as a vibrant, modern and young person's soap. In 2002, creator Phil Redmond considered withdrawing his programme from airing, after the network axed his other soap opera Brookside. However, Hollyoaks continued to air on the channel, and by 2007 critics were noting that the serial had "undergone a curious rebirth", reflected in rising ratings and a higher quality of drama, often involving the older characters to a much greater extent. As of November 2014, the first-look airings on E4 typically draw around 900,000 viewers, with the following day's C4 airing attracting roughly over a million, for a combined audience of between 1.7–2.3 million.
Production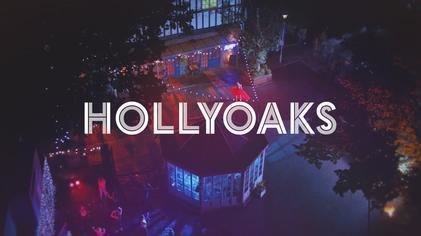 Hollyoaks is produced by Lime Pictures (formerly known as 'Mersey Television' prior to its takeover by All3Media) and is filmed mainly at studios in Childwall, Liverpool.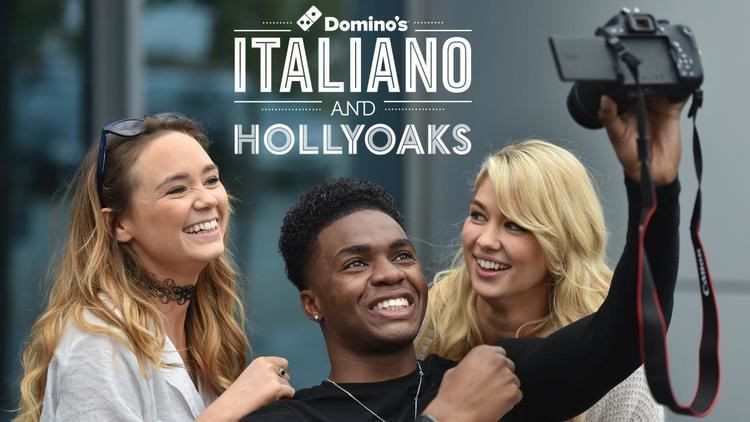 Since the channel's launch in 2001, Channel 4's digital sister station E4 airs a daily 'First Look' feature at 19.00 each weekday, in which viewers are able to watch the episode to be shown on Channel 4 the following day. The 'first-look' is reshown on timeshift channel E4 +1 at 20.00. The 'first-look' is occasionally omitted, primarily if the following day's C4 episode is a special or event edition, and on these occasions may be replaced with a related programme or special.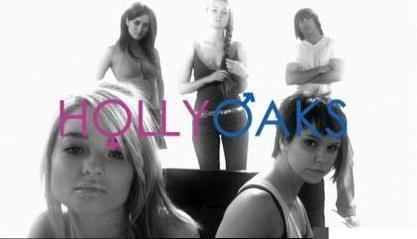 In 2010, series producer Lucy Allan announced she was to step down from the series after only a year, being replaced by Paul Marquess. Speaking of her decision, Allan stated: "I am very proud to have been part of the Hollyoaks team. I've had a fantastic time working on this show but am now equally excited about what the future will hold." On his upcoming role of series producer, Marquess said: "Taking up this position at Lime Pictures feels like I'm going home, as I began my career working with both Carolyn [Reynolds] and Tony [Wood] at Granada and my first major project was Brookside at Mersey Television. I'm a huge soap fan so to be handed the reins of Channel 4's flagship teen drama is not only a huge challenge but also a massive honour." Lime Pictures creative director and Hollyoaks executive producer Tony Wood added: "I'd like to thank Lucy Allan for making such a contribution to Hollyoaks over the years and wish her well for the future. It's very exciting to be working with Paul Marquess again. He's one of the best showrunners in the business. This is a brilliant appointment for Hollyoaks."
Only one day after being announced as the new producer, Marquess began work on the soap opera. A Channel 4 spokesperson stated: "It's all been a very quick turnaround at the top. In November 2010, a special scene was filmed for an episode airing on 19 November 2010 featuring Myra McQueen (Nicole Barber-Lane) reference to the engagement of Prince William and Kate Middleton. A spokesperson for the show said, "Hollyoaks has always strived to be a soap that is relevant to its audience and so bosses decided that it was only fitting to reflect this national talking point on screen."
It was announced in January 2011 that Marquess would leave his role as series producer and would be succeeded by Hollyoaks production team member Gareth Philips. Discussing the news, Philips said: "I have really enjoyed working in the script team at Hollyoaks and it will be a huge honour to take the reins of Channel 4's flagship youth drama. I am very excited about taking the show even further this year with more compelling and brave stories."
Characters
Hollyoaks has mainly been considered as a 'teen soap', as it was originally aimed, as the "fourth British soap-opera". In 2008, Gemma Merna, who played Carmel McQueen, admitted she felt the show is underrated: "We are completely underrated as a show, which is so frustrating," Gemma told the Daily Star. "People just think we are gorgeous models who have nothing else to offer. But the truth is we have some seriously talented actors and we're fed up with being the little sister to Corrie, EastEnders and Emmerdale. We're fighters and we're so passionate about what we do. We have the balls and just go for it. And I think we should get credit for that!". Ricky Whittle, who plays Calvin Valentine, explained that the time and effort required to produce Hollyoaks, often goes unnoticed. He also said: "There's an idea that we're the party soap, the happy soap, the soap that has loads of fun, but people don't realise how hard we work". He went on, "Everyone thinks it's all glamour, premieres and parties but they need to realise that we do put it in. We are working hard for a living as well and it's not as easy as it sounds. At the minute, especially with the late night stuff, we're doing 12-hour days, sometimes six or seven days a week."
When the show was created in 1995, it featured fourteen characters: the Benson siblings Kurt (Jeremy Edwards), Ollie (Paul Leyshon) and Lucy (Kerrie Taylor); the Andersen family - sisters Sarah (Anna Martland) and Natasha (Shebah Ronay) and their father Greg (Alvin Stardust); the Cunningham family which included Dawn Cunningham (Lisa Williamson), her mother Angela (Liz Stooke) and Angela's boyfriend Terry Williams (Ian Puleston-Davies); and teen characters, Julie Matthews (Julie Buckfield), Tony Hutchinson (Nick Pickard), Jambo Bolton (Will Mellor), Louise Taylor (Brett O'Brien) and Maddie Parker (Yasmin Bannerman). As a "teen soap", the show has continued to feature several student characters throughout its 21 years on air. These have included Jade Albright, Annalise Appleton, Hannah Ashworth, Sarah Barnes, Nico Blake, Esther Bloom, Justin Burton, Mel Burton, Ruby Button, Zoe Carpenter, Neil Cooper, Holly Cunningham, Tom Cunningham, Craig Dean, Rob Edwards, Tilly Evans, Kris Fisher, Barney Harper-McBride, Jessica Harris, Nancy Hayton, Martin "Jono" Johnson, Olivia Johnson, Ash Kane, Callum Kane, Peri Lomax, Zack Loveday, Cleo McQueen, John Paul McQueen, Phoebe McQueen, Maddie Morrison, Alfie Nightingale, Sinead O'Connor, Jason Roscoe, George Smith, Joe Spencer and Harry Thompson.
Despite its main focus on students, Hollyoaks - like other soap operas - has also featured families. Families, including the Andersen, Ashworth, Blake, Costello, Cunningham, Dean, Hunter, Loveday, McQueen, Nightingale, O'Connor, Osborne, Roscoe, Savage and Sharpe families, have featured on the show over the years. Most families feature a matriarchal or patriarchal character, with examples including Neville Ashworth, Patrick Blake, Gordon Cunningham, Les Hunter, Sally Hunter, Myra McQueen, Nana McQueen, Mac Nightingale, Diane O'Connor, Jack Osborne, Frankie Osborne, Sandy Roscoe, Dirk Savage and Gabby Sharpe.
The show features many types of characters and is well known for its "sexy" characters, including: Sarah Barnes, Cameron Campbell, Lockie Campbell, Holly Cunningham, Ste Hay, Leela Lomax, Zack Loveday, Carmel McQueen, John Paul McQueen, Mercedes McQueen, Porsche McQueen, Theresa McQueen, Maxine Minniver, Ellie Nightingale, Darren Osborne, Freddie Roscoe, Joe Roscoe, Ziggy Roscoe, Dodger Savage, Harry Thompson and Calvin Valentine. Other forms of characters have included villains such as Fraser Black, Nico Blake, Patrick Blake, Silas Blissett, Brendan Brady, Kim Butterfield, Lindsey Butterfield, Joanne Cardsley, Rob Hawthorne, Andy Holt, Toby Mills and Niall Rafferty; "troubled teens" such as Amy Barnes, Nico Blake, Justin Burton, Ste Hay, Michaela McQueen, Sol Patrick and Robbie Roscoe; "bad boy" club owners, like Scott Anderson, Warren Fox and Trevor Royle; vixens such as Cindy Cunningham, Clare Devine, Marnie Nightingale and Louise Summers; "bitches" like Grace Black, Sienna Blake, Laura Burns, Ruby Button, Cindy Cunningham, Jude Cunningham, Clare Devine, Julie Matthews, Mercedes McQueen, Maddie Morrison, Natalie Osborne and Amber Sharpe; "party teens" such as Hannah Ashworth, Amy Barnes, Justin Burton, Mel Burton, Sophie Burton, Zoe Carpenter, Holly Cunningham, Max Cunningham, Steph Cunningham, Craig Dean, Jessica Harris, Nancy Hayton, Lisa Hunter, India Longford, Texas Longford, Lisa Loveday, Zack Loveday, Cleo McQueen, John Paul McQueen, Michaela McQueen, Theresa McQueen, Adam Morgan, Beth Morgan, Luke Morgan, Ruth Osborne, Mandy Richardson, Liberty Savage and Harry Thompson; businessmen such as Neville Ashworth, Tony Hutchinson, Darren Osborne, Gordon Cunningham, Joe Roscoe and Dirk Savage; psychopaths such as Nico Blake, Patrick Blake, Sienna Blake, Silas Blissett, Dr. Paul Browning, Lindsey Butterfield, Clare Devine and Will Savage; sweethearts such as Hannah Ashworth, Neeta Kaur, Maxine Minniver, Carmel McQueen, Celine McQueen, Cleo McQueen and Mandy Richardson; comedic characters like Rhys Ashworth, Scott Drinkwell, Rory Finnigan, Nancy Hayton, Lee Hunter, Tony Hutchinson, Carmel McQueen, Myra McQueen, Darren Osborne and Ziggy Roscoe; female characters who struggle to handle tragedy ("eternal victims" and "endless sufferers"), like Simone Loveday, Jacqui McQueen, Reenie McQueen, Maxine Minniver and Diane O'Connor; and comedy double acts, with the most notable one being Max Cunningham and Sam "OB" O'Brien who proved popular with fans. Other comedy double acts have included David "Bombhead" Burke and Lee Hunter, Rhys Ashworth and Gilly Roach, Josh Ashworth and Jamie "Fletch" Fletcher, Ricky Campbell and Duncan Button, and Darren Osborne and Tony Hutchinson.
The show has also featured some children and babies, with Tom Cunningham being the most featured. Ellis Hollins has portrayed him since the character's creation in 1999 and has been nominated for several awards as well as being voted 'Soaps Greatest Ever Child' in a 2009 Inside Soap poll. Additional children to have been introduced included Leah Barnes (Magic Hurst; Jessica Croft-Lane; Ela-May Demircan), Lucas Hay (Jude Hawley; Reuben Thwaites; William Hall), Charlie Dean (Joshua McConville; Charlie Behan) and Minnie Minniver (Ava Rooney and Eva Lorente).
Hollyoaks has been groundbreaking in featuring several transgender characters, starting in 2010 with Jason Costello, a young trans man played by actress Victoria Atkin. Trans-woman Blessing Chambers (Modupe Adeyeye) joined the cast in 2014, appearing for nine months. Annie Wallace joined the cast as the new headteacher of Hollyoaks High, Sally St. Claire less than a year after Adeyeye's departure, marking the first trans actress to be cast in a regular role in a British soap opera.
Nick Pickard, who portrays Tony Hutchinson, is the only cast member to have appeared continuously since the show's inception in 1995. Helen Pearson is the show's longest-serving female cast member, having portrayed Frankie Osborne continuously since her arrival in October 2002. Pearson surpasses Sarah Jayne Dunn who played Mandy Richardson between 1996 and 2006, before guest appearing in 2007 and returning for a six-month stint in 2008 and a year between 2010 and 2011. Other long-serving cast members include Jimmy McKenna, Ashley Taylor Dawson, Carley Stenson and Stephanie Waring who have played Jack Osborne, Darren Osborne, Steph Roach and Cindy Cunningham respectively.
Opening titles and tune
On 26 February 2007, the programme launched a revamped title sequence with a faster version of the theme tune. This new sequence regularly underwent minor changes, usually caused by characters leaving or joining the programme.
The original style of this sequence has changed on many occasions. March 2008 saw an updated "style" to the titles, with a purple background and new character segments; 26 December 2008 saw the background changed from purple to black (similar to that of the Hollyoaks Later series one titles); and then a change on 1 June 2009 saw the pink and blue lettering changed to monochrome, and the characters shown in full colour before and after the advert segments.
It was announced on 19 June 2010 that new titles with a new theme tune, which was reportedly "slowed right down", would be used in new series producer Paul Marquess' first episode, which aired on 5 July 2010. However, on 2 July, the titles were delayed for one week. The titles were then delayed for a second time due to "technical difficulties". On 10 September 2010, Channel 4 confirmed the new Hollyoaks titles and theme music would air from 13 September. However, the titles were different from pictures of filming of the original credits, suggesting a reshoot was the reason for the delay. Marquess commented: "We're very excited about the new titles that the viewers will see on Channel 4 on Monday. They're glossy, contemporary and very Hollyoaks." He then apologised for the delay, saying: "We're sorry to the fans who have been waiting to see them, but they've taken a while to perfect. I'm very happy with them and I hope that the fans like the new-look show."
The new titles that Marquess introduced continued to appear until September 2016, with minor changes made regularly between them. When characters depart the show, they are removed from the titles and when a new character is introduced, they are added into the titles. To celebrate the show's eighteenth and twentieth anniversaries, the colour of the titles were slightly adjusted for the week in which they celebrated the respective anniversaries. The show's 2014 and 2015 Christmas episodes saw the title background changed to a red Christmas-themed background. To coincide with the 2015 'Gloved Hand Killer' "whodunit" storyline, five suspects of the storyline's title cards flashed red.
It was announced in August 2016 that a new title sequence would begin airing from 5 September 2016 which would launch the show's "action-packed Autumn storyline". The new title sequence features shots of characters on the show's set. Executive producer Bryan Kirkwood said of the titles, "I am thrilled with the new titles. I think they are vibrant, fun and glossy and from the first opening guitar riff feel completely Hollyoaks." Shots from the new title sequence included Ste Hay (Kieron Richardson) riding a carousel with his children, Leah Barnes (Ela-May Dermican) and Lucas Hay (William Hall), Sienna Blake (Anna Passey) lying on a bed of petals, and Mercedes McQueen (Jennifer Metcalfe) appearing in the village dressed in a "striking red dress".
Alternative closing theme
This is a piece of music which plays over the closing credits of an emotional episode. It was first heard on 1 February 2013. Over the years, Hollyoaks has been known for changing its normal upbeat closing credits for more downbeat episodes. Normally when a character is killed or left in jeopardy silent credits are used and on occasion music used in the final scene is sometimes left playing during the credits, recent times have seen a change, with the ' Piano Closing Theme ' being used more. Bryan Kirkwood confirmed in 2007 that he wanted a piece of music, similar to EastEnders: Julia's Theme to be used, However it wasn't created until his return in 2012.
The last Piano Closing Theme was used on 9 January 2014 and from then on a piece of sad music is used. The first instance it was used on was 5 August 2014. Like before, the songs were used when a character is killed or left in jeopardy. With the Gloved Hand Killer storyline airing throughout 2015, the music was played more regularly, due to the deaths of several characters.
Music
Hollyoaks is the only British soap to regularly make use of incidental music, usually a variation of the show's theme music. It is used either as a transition between scenes or as part of a dream-like sequence. These have included bands such as Ocean Colour Scene with the song "Hundred Mile High City", The Pigeon Detectives, Radiohead, Thirty Seconds to Mars, U2, Scissor Sisters, Franz Ferdinand, Kaiser Chiefs, The Libertines, The Kooks, Arctic Monkeys, Morrissey, The Fratellis, Paramore, Ben Howard, The Darkness and the Maroon 5 song "She Will Be Loved" was repeatedly played in early 2005. Current chart songs are not used in the international version of the show; instead library music and a selection of purposely-composed songs are used. The main theme was written and performed by Steve Wright, who has also produced music and themes for Brookside, Grange Hill and other Mersey TV / Lime Pictures productions. The theme tune is based on a Bo Diddley riff. Following the theme tune and titles, each episode begins with a sequence showing various characters in situations, with music played over top.
A new remixed version of the theme, along with brand new titles, was used from 3 September 2010. The new titles show different characters in the drama posing in various positions with bright colourful backdrops.
A "Hollyoaks" soundtrack CD was released in 2001, containing music used in the programme.
A number of real acts have performed during transmitted episodes of the series. The Alphites were the first band to do so. In 2003, Pop Idol runner up Darius Campbell appeared in an episode performing at a graduation ball. In 2008, the band Get Cape. Wear Cape. Fly also featured in Hollyoaks, performing as part of a Battle of the Bands contest. During November 2008, The Saturdays were featured in two episodes of spin-off Hollyoaks Later. In 2009, McFly featured in the show and played a song in the SU Bar. They also had speaking roles and convinced characters Justin Burton and Hannah Ashworth to go out. Later that year Girls Can't Catch performed "Keep Your Head Up" during the college graduation party. In July 2013, Hollyoaks also featured 'Off The Wall Oompah' Band Hosen Brass, playing a selection of their own cover versions for Darren's Bavarian Night(s) at the Dog In The Pond. Hosen Brass featured on two consecutive episodes over the Friday and the Monday evening.
Sponsorship
Hollyoaks was previously sponsored by Nescafé, which held a one-year £9.5 million deal from June 2002 until July 2003. The show did not have a sponsor until June 2005, when Wrigley's signed a twelve-month contract for their brand of Extra chewing gum. The contract ended in December 2009. Nikon Coolpix signed a deal for sponsorship in 2010 which ended in September 2010, before resuming in January 2011, as part of a 12-month deal. Nikon group marketing manager, Jeremy Gilbert said: "Hollyoaks provides the perfect demographic to which we are able to communicate the strengths of the Coolpix S3000 camera. We are excited to be engaging with this new audience and look forward to seeing how viewers respond to the campaign. The sponsorship is an ideal platform on which to communicate Nikon's new pan-European marketing campaign: 'I am Nikon', in that we are able to visually demonstrate the emotional side of photography and how it fits into your lifestyle." In September 2010, it was announced mobile phone retailer Phones4u would take over sponsorship from 1 October 2010 as part of a 3-month deal. Caspar Nelson, the head of brand communications at Phones4u, said: "Our research has shown that Hollyoaks is the most-watched TV show by our core customers, who can relate to its youth-orientated storylines. We're chuffed to be sponsoring such a popular drama that, like our brand, is not afraid to be edgy and irreverent in the way it engages its audience."
Nikon Coolpix signed a new 12-month sponsorship deal in December 2010, beginning in January 2011. Gilbert again commented on the deal: "Nikon's sponsorship of Hollyoaks in 2010 proved to be very successful and undoubtedly contributed to a significant rise in market share for our Coolpix products. Hollyoaks continues to provide Nikon with access to a young, trendy audience to whom we are able to communicate the strengths of the Coolpix range. We look forward to promoting our key Coolpix products throughout the campaign." On 11 April 2012, a six-month product placement deal with L'Oréal was revealed. On 31 May 2012, a four-month product placement deal with Nokia was announced.
Unilever took over sponsorship of the show from 2 January 2013, with sponsorship switching between its Impulse body spray brand and its Alberto VO5 brand. In January 2015, Dominos Pizza were announced as the new sponsors of Hollyoaks.
Hollyoaks have produced several adverts to promote the show over various times. In 2007, a new trailer featuring the cast performing daily routines, for example learning scripts, was broadcast. The trailer featured New Zealand indie band The Brunettes song "B.A.B.Y". In 2008, several trailers were aired featuring the McQueens as Niall Rafferty forced Myra McQueen to choose which of her children live and die. Each trailer showed each of her children pleading with Myra to pick them to live. In October 2009, due to Barry Newton's schizophrenic and attempted suicide storyline, Channel 4 broadcast another trailer featuring clips from upcoming episodes and Evanescence song "Sweet Sacrifice".
In December 2009, due to Ricky Whittle's appearance as a contestant on Strictly Come Dancing, a new promotional video was released featuring Whittle's character Calvin Valentine dancing with Carmel McQueen (Gemma Merna) along with the Yeah Yeah Yeahs song "Heads Will Roll". It also featured several other characters dancing around the pair before Jacqui McQueen (Claire Cooper) throws what appears to be blood on Calvin. Kris Fisher (Gerard McCarthy), Sasha Valentine (Nathalie Emmanuel) and Leo Valentine (Brian Bovell) then give Calvin scores on his dancing, all of which are 9, 9 and 9. Although this trailer was originally thought to be about Whittle's Strictly Come Dancing appearance and the character of Calvin's affair with Mercedes Fisher (Jennifer Metcalfe), it also resembled Hollyoaks' "flashforward" style episode which will see the second marriage of Calvin and Carmel. Another trailer was shown to advertise the flashforward episode and May 2010 after it was announced Calvin would be killed.
A new sequence was later released in July 2010, which featured regular characters, such as the McQueen family, Darren (Ashley Taylor Dawson), Steph (Carley Stenson), Gilly (Anthony Quinlan), Rhys (Andrew Moss), Tony (Nick Pickard) and Duncan (Dean Aspen). In the second half of the sequence, the new characters introduced by Paul Marquess are featured, such as the Costellos, Brendan Brady (Emmett J. Scanlan), Taylor Sharpe (Shaun Blackstock), Bart McQueen (Jonny Clarke), and glamour model Mitzeee (Rachel Shenton) and stand face to face with the regular characters. A quote then follows saying "Check out the new talent" which appears out into what appears to be a group photograph being taken, with all the characters mixed together.
Another trailer was broadcast during October 2010 to advertise the show's "fire week", which would feature different characters in each episode set around the events of Guy Fawkes Night, in which an arsonist would set fire to Il Gnosh.
As part of the show's 20th Anniversary celebrations in 2015, Channel 4 uploaded the first two episodes merged as one omnibus edition to their website.
Filming locations
Despite being set in Chester the show is filmed at Lime Pictures' studios in Childwall, Liverpool in what used to be an art college. The Village is a specially built outdoor set at the studios. The SU Bar was once used in Brookside as Bar Brookie, and the parade from Brookside is now the location of Esther's Magic Bean and the Dee Valley University Hospital. Brookside Close was also used in Hollyoaks before it was sold; Ron Dixon's home was used as the Burtons' home and Max Farnham's home was used as the Deans' home. The Hollyoaks set was also the location for the television series Grange Hill and the frontage, classrooms and corridors are now used as Hollyoaks High School. Hollyoaks rarely film in Chester due to their mass schedule. Nearly all scenes are filmed at the studios on Childwall Abbey Road, Liverpool.
UK
Repeats of each day's edition of Hollyoaks air on E4 the following weekday – this was previously at 14.35, though as of 2012 is at 12.30 (with E4 +1 at 13.30). 4seven, from its launch in July 2012, carried a repeat of the preceding day's Channel 4 Hollyoaks at 11.30, but this has now moved to the early hours of the morning (towards the end of the channel's previous broadcast 'day').
All the week's Channel 4 episodes of Hollyoaks are also compiled into an omnibus edition, which was for many years transmitted, with in-vision signing, on Sunday mornings on Channel 4 as part of the T4 strand. Following the move of T4 on Sundays to E4 in 2012, the scheduling of the omnibus changed: the signed version of the omnibus now airs in the early hours of Monday morning on Channel 4, with the T4 broadcast of the omnibus remaining on Sunday morning but moving to E4. Following the launch of 4seven, the new channel now has the first showing of the omnibus, at 11 am on a Saturday morning.
The Welsh language analogue fourth channel, S4C, did not carry the weekday Hollyoaks episodes as these clashed with local content, and so broadcast the Sunday morning omnibus only. In digital, Channel 4 and S4C both exist as separate services in Wales, and so S4C Digidol – now the sole form of S4C following digital switchover in Wales – did and does not carry any Hollyoaks broadcasts.
Channel 4 HD launched in December 2007, initially carrying Hollyoaks upscaled from the SD service; the soap aired its first episode in native high definition on 2 June 2008.
Episodes of Hollyoaks, including the weekly omnibus, are now available for catch-up viewing online through the 4oD platform, and the series would begin to officially broadcast on YouTube, after Google reached a three-year deal with Channel 4 to carry programmes from the 4oD service.
As part of the show's 20th Anniversary celebrations in 2015, Channel 4 uploaded the first two episodes merged as one omnibus edition to their website. As well as many other classic episodes
The show initially aired weekly, on Mondays in 1995. In July 1996, Mersey TV opted to recommission the show and increase its output to twice a week, that autumn. A third episode was introduced in September 2001 and a fourth in 2001. In November 2003, the show increased its output with a fifth episode, which has remained to this date.
Trouble launched in February 1997 and Hollyoaks was part of the schedule from Day 1 from 3 February 1997 and Hollyoaks continued on the channel til December 2001. it mostly repeated the 1990s series.
International
Hollyoaks is also broadcast in other countries, including Canada (BBC Kids channel), Norway (TV2 Zebra), Serbia (Studio B), Bosnia and Herzegovina (RTRS), Sweden (TV400), Finland (Sub), Iceland (Stöð 2 Extra, Stöð 2) South Africa (MNET Series), the United States (BBC America, from June to November 2007 [episodes continued to be available on the BBC America website before being discontinued in June 2008]; Hulu as of March 2014), Turkey (e2) and parts of Eastern Europe. Episodes from September 2006 to August 2007 were also available on Joost.
It had also aired for a number of months on TV3 in Ireland, but was discontinued due to lack of viewers. In New Zealand, the show aired on TV1 and C4, where it regularly beat London-based soap opera EastEnders in the ratings. In Australia, from October 2010 to January 2012, the digital multichannel 7Two had broadcast double episodes of Hollyoaks from September 2009. Beginning on 2 April 2013, Hollyoaks began airing on the Foxtel pay channel BBC UKTV, weeknights at 6.30pm. However, from 8 September 2014, the time slot was altered to 11.40 am EST weekdays. Episodes are 16 weeks behind the original UK television broadcasts.
It is also carried on BFBS Extra, available to British forces serving overseas.
Storylines
Over the course of the show's history, Hollyoaks has dealt with a number of storylines based upon serious issues. Given the large and established proportion of young viewers, some feel that the soap is an ideal platform to show a variety of issues affecting young people. A telephone helpline number is often displayed after episodes that feature a particular emphasis on a story that may have affected viewers.
A 2007 episode which showed a number of the characters falling ill at a party due to carbon monoxide poisoning helped make a viewer realise that the symptoms of illness she had been feeling were caused by a potentially fatal carbon monoxide leak in her home. By being made aware of the effects from the episode, she was able to receive medical treatment that would save her life.
Storylines that the soap has dealt with include: drug addiction, murder, arson, hit-and-run, abortion, suicide, homelessness, adultery, financial problems, interracial relationships, racism, religion, bisexuality, homosexuality, homophobia, sexual confusion, alcoholism, sexually transmitted diseases, rape, incest, cancer, male rape, child abuse, domestic violence, anorexia/bulimia, sexual harassment, bipolar disorder, post traumatic stress disorder, meningitis, general bullying, sexual assault, carbon monoxide poisoning, epilepsy, HIV, pupil/teacher relationships, body dysmorphic disorder, self-harming, schizophrenia, OCD, sexual abuse, gambling addiction, shoplifting, IVF treatment, fostering, teenage pregnancy, sudden infant death syndrome, miscarriage, kidnapping, brain aneurysm, gender identity disorder, surrogacy, stillbirth and motor neurone disease. 1st British soap opera to have a "non-linear" week. Commencing 14 September 2009, the special week saw storylines being played out in non-chronological order, something which has never been dealt with within the soap's history. Producer Lucy Allan stated in an interview with Digital Spy, "It was an idea pitched by Richard Burke, one of our writers, at my first long-term story conference back in February. What's great about it is that it's a really great storyline, but with the way he pitched – in making it non-linear – it was even better. It's just like if something happened to one of your mates and you try and put the pieces of the puzzle together as to what happened, you don't find all the people who tell you what happened in chronological order. You get bits here and there and piece it together. It's exactly the sort of thing Hollyoaks should be doing, challenging its audience."
In late 2009, it was announced that Hollyoaks would make another soap first by screening a flashforward episode. On 21 December 2009, the show's time-line moved forward six months into May 2010. The episode featured the second wedding of Calvin Valentine and Carmel McQueen. Series producer Lucy Allan stated: "We're really excited by this future episode – Hollyoaks is the only soap that can tamper with time and give our audience the opportunity to look at events that haven't yet taken place. A lot can happen in six months, so viewers should expect to be asking a lot of questions of some of their favourite characters' actions and behaviour." Ricky Whittle, who plays Calvin, added: "Calvin's completely besotted with Carmel. She's the one he's always wanted – she's always been his true love since they first started seeing each other and everyone's always wanted them to get back together." In September 2010 it was revealed that Marquess had devised a storyline which would see Ste Hay embark on a homosexual relationship with Brendan Brady and that the soap was going to tackle domestic abuse within a homosexual relationship.
Later in September, it was announced that Hollyoaks, teaming up with Channel 4 Education's Battlefront, would explore an underage sex storyline involving 12-year-old characters Finn O'Connor and Amber Sharpe, which would lead to Amber's pregnancy. Explaining the storyline, Paul Marquess said: "Hollyoaks has long been credited for tackling difficult issues that affect young people in a sensitive and intelligent way. I am very proud that we are once again bringing to the forefront a subject for our young audience that many parents, politicians and schools struggle to address. The storyline very clearly communicates to the audience that Amber and Finn were not emotionally or physically ready to engage in any sexual activity. And make no mistake, there will be no fairytale ending for Amber; she is faced with the most difficult situation she could ever imagine."
Hollyoaks was the first British television programme to tackle the issue of homosexual domestic violence, with Brendan Brady (Emmett J. Scanlan) and Ste Hay (Kieron Richardson) central to the storyline.
In November 2012, Hollyoaks aired Enjoy The Ride, in which four regular characters were killed: Rhys Ashworth (Andrew Moss), and three sixth form students, Maddie Morrison (Scarlett Bowman), Neil Cooper (Tosin Cole) and Jono (Dylan Llewellyn).
In October 2013, as part of the celebration of the soap turning 18, the show aired Hollyoaks — The Blast from 15 October until the end of the week. The storyline saw a cast massacre with five main characters being killed off through the week, and two also were killed off in the annual Hollyoaks Later. Show regular Callum Kane and newcomer Jade Hedy were killed off in Hollyoaks Later and regulars Ash Kane and Doug Carter were seen killed by the explosion while Clare Devine was run over by Paul Browning after Mercedes McQueen pushed her in front of his car. Regular character Leanne Holiday (Jessica Forest) died in hospital the following week due to injuries sustained in the explosion, and Paul Browning was murdered by Mercedes, Cindy and Lindsey Butterfield (Sophe Austin) during the episodes.
In November 2013, Hollyoaks aired the version of Cain and Abel, which two half-brothers Will Savage (James Atherton) and Dodger Savage (Danny Mac) fight against each other. Will kidnapped his family, including Dodger's father and twin sister Sienna and also Ash's mother, and Maxine, and tells them how he was jealous at Dodger, because of the way he regularly appears to get everything, all the things he wants more than him, before his and Dodger's showdown, which leads to the event that sees him getting arrested for the murder of Texas and his mother Anna and kidnapping.
In November 2014, the show aired Hollyoaks - End of The Line from 17 November until 21 November. The story line saw newcomers Porshe McQueen (Twinnie Lee Moore) and Lockie Campbell (Nick Rhys) celebrate their wedding reception on a party train, and Sienna Blake (Anna Passey)'s car become stuck on the tracks after a car chase with her father Patrick Blake (Jeremy Sheffield)), causing the train to smash into it and derail. Long running character Carmel McQueen (Gemma Merna) was killed when the wreckage exploded after saving her murderous cousin Theresa McQueen (Jorgie Porter) from "villainous" Sonny Valentine (Aaron Fontaine), who also died in the explosion, who wanted revenge on her for killing Calvin in 2010.
Long running character Mercedes McQueen (Jennifer Metcalfe) also "died" in November 2014, just a week after her sister Carmel, in a plot which saw her brutally murdered in the McQueen house by Grace Black. As of December 2014, only two original McQueen family members remain on screen, Myra McQueen (Nicole Barbara Lane) and John Paul McQueen (James Sutton). Mercedes returned in February 2015. In June 2015, Phoebe dies after Lindsey Butterfield (Sophie Austin) injects her with potassium chloride. Cleo moves into the house in late January 2015.
As part of the show's 20th Anniversary in October 2015, a number of long-running storylines reached a climax point. In particular, it features the exposure of the affair between Ste Hay and Harry Thompson (Parry Glasspool) to his father Tony and the other characters during a Hollyoaks Pride event. The underage sixth form student had begun questioning his sexuality following a kiss with John Paul McQueen, later developing strong feelings for Ste. The plot involving Diane O'Connor, Tony and Tegan Lomax regarding their children who had been switched at birth is also concluded. The week also features the departure of the Osborne family from the Dog in the Pond pub and they had moved to the Boarding House which was previously owned by (Dennis Savage). Perhaps the most significant storyline of the 20th Anniversary week is the reveal of the Gloved Hand Killer (the identity of whom has been a mystery to viewers since January). The killer has murdered five characters up to this point (Rick Spencer, Mariam Andrews, Will Savage, Phoebe McQueen and Dylan Jenkins), has had two failed attempts (Esther Bloom and Diane O'Connor) and killed another two during the week (Ashley Davidson, Dr. S'avage) before Lindsey Butterfield is revealed as the serial killer when she seemingly murders another regular character (Freddie Roscoe). However, he is later revealed to be alive.
In 2016 as part of the end to an explosive story, the show broadcast a "Point of View" week, focusing on the Police's suspects for who killed Patrick Blake who was found buried in the woods. Each suspect Maxine Minniver, Darren Osborne & Nancy Osborne, Nico Blake, Sienna Blake and Warren Fox all had the episode dedicated to themselves. Each episode focused around the different characters in the same 24 Hours until, The police would make an arrest. This also saw the return of former character Joel Dexter.
In Autumn 2016, during the show's annual autumn stunt, titled "Hollyoaks No Exit", aired on the 31st October to the 4th November. These episodes saw a "Halloween Spooktacular" held by Jude Cunningham, who return to the series after 18 years of her last apperance. Cameron Campbell set fire to the maze, trapping Sienna Blake and Nico Blake. Warren Fox ran into the inferno to save Sienna, but this resulted in the maze collapsing and killing Nico. After Joanne Cardsley stopped the Ferris Wheel with Mercedes McQueen and Joe Roscoe stuck on top of it, an explosion caused by the fire left Joe desperately clinging onto the cherry picker, but another explosion saw Joe jumping off the cherry picker for his own safety. He later died in hospital, devastating his family and Mercedes. Jesse Donovan blamed himself for the fire. Celine McQueen later discovered that Cameron torched the maze, but ended up being murdered by the twisted arsonist in December.
Awards
Hollyoaks, its cast and crew have been nominated for and won several awards from various organisations since its inception.
Hollyoaks has been successful at The British Soap Awards. It was the only soap to be nominated in every category at the 2007 ceremony, and it went on to win three awards: Villain of The Year for Gemma Bissix's portrayal of Clare Devine, Best Comedy Performance for Gemma Merna (Carmel McQueen) and Sexiest Female for Roxanne McKee. McKee also won the award for Sexiest Female at the 2007 Inside Soap Awards. Hollyoaks won six accolades at The British Soap Awards in 2008, more than any other soap. The awards included Spectacular Scene of the Year for Clare Devine driving herself and Katy Fox off a cliff, Best Exit for Clare, Best Actor for Chris Fountain and Best Actress for Emma Rigby. From the 36 nominations voted for by a panel, Hollyoaks received 5 nominations at The British Soap Awards in 2010, making it the least nominated soap for that year.
In May 2011, "Hollyoaks" received 7 nominations at The British Soap Awards. Hollyoaks managed to win two awards for 'Villain of the Year' and 'Best Newcomer' for twisted bad boy Brendan Brady, with the actor Emmett J Scanlan (Brendan Brady) the most nominated actor of the night. In 2013, shortly after the nominations for the 2013 British Soap Awards were revealed, the cast acted quickly by releasing a comedy video campaigning for votes. Kieron Richardson and Jorgie Porter were among those who took centre stage in the video, urging viewers to "do the H" and vote Hollyoaks. The show won five awards at the 2013 British Soap Awards. In 2014, Hollyoaks won Best British Soap at the British Soap Awards for the first time. The award had only previously been won by EastEnders and Coronation Street since its inception.
Hollyoaks won five awards at the first Digital Spy awards in March 2008.
Hollyoaks won its first ever National Television Award in 2008 when Matt Littler received the award for Most Outstanding Serial Drama Performance for his portrayal of Max Cunningham. In January 2010, Hollyoaks was nominated in the Most Popular Serial Drama category at the National Television Awards. Actress Bronagh Waugh received a nomination for Most Popular Newcomer. In January 2016, Hollyoaks received two nominations at the 21st National Television Awards. Parry Glasspool was nominated as best newcomer for his portrayal of Harry Thompson and the show itself was nominated for best serial drama.
Hollyoaks was named Broadcast of the Year at the 2007 Stonewall Awards, held at London's Victoria and Albert Museum. The award was based on John Paul McQueen (James Sutton) and Craig Dean's (Guy Burnet) gay affair storyline. Stonewall, an organisation that campaigns for equality for gay men and women, praised the show for its "sympathetic and convincing handling" of the "gritty and emotional" storyline. Hollyoaks was named Broadcast of the Decade at the 2015 Stonewall Awards, held at London's Victoria and Albert Museum, in acknowledgement of the show's contributions to LGBT equality over the past ten years.
In March 2010, Hollyoaks received its very first TRIC Awards nominations. Ricky Whittle won the TV Soap Personality award, while the show was nominated for Soap of the Year. Hollyoaks is the only British soap to have been nominated for TV Quick and Choice Awards since its first ceremony in 1997 and failing to win any awards.
Criticism
In 2001, students at Chester College objected to a storyline which they say misrepresented students in the city. Students Union president Gordon Reay said, "Students at other universities think we are a bunch of radicals and militants because that's how the students are portrayed in Hollyoaks. They assume that the college in the programme is Chester College, because Hollyoaks is set in the city." In March 2009, the Association of Teachers and Lecturers identified Hollyoaks as one of a number of programmes – including Big Brother and Skins – cited by its members in a survey to be a bad influence on students, manifesting itself in behaviour such as, "answering back, storming off, swearing, aggression and sexually inappropriate behaviour."
In 2007, the soap was further criticised along with other soap operas for the amount of alcohol consumption featured on-screen. The Food Commission monitored that 18 percent of scenes feature consumption and warned that it was conditioning teenagers into thinking it is normal to consume so much alcohol. A similar incident occurred in 1997 when the Independent Television Commission criticised the series for using an existing brand of alcohol, Caffrey's in the soap claiming that it breached broadcasting rules and promoted the product.
In October 2009, Channel 4 was criticised for broadcasting character Barry Newton's attempted suicide, which showed similarities to an incident which happened the same week in Glasgow in which two teenagers committed suicide by jumping into the River Clyde. In its defence, a Channel 4 spokesperson stated, "Any similarities are entirely coincidental and we have carefully considered how best to proceed. We feel it is appropriate to continue with the transmission of these episodes as this is not a one-off programme but an established and long-running series. The audience will be familiar with the character of Newt and this plotline, which has been both trailed and promoted, has been developing over a number of weeks. Hollyoaks has a strong track record of dealing with sensitive issues, and the transmission will be followed by a programme support announcement directing viewers to a 24-hour helpline."
In late November 2009, it was announced that character Loretta Jones would be revealed to have killed a child when she was twelve-years-old. A Hollyoaks spokesperson said, "The drama is about how Loretta reacts to Chrissy's arrival back in her life and how she copes with all the memories coming back." The storyline was criticised due to its similarities to real events, such as the Murder of James Bulger. The mother of James Bulger, Denise Fergus, stated her outrage of the storyline while speaking to Click Liverpool. She said: "I'm shocked and disgusted at what Hollyoaks is doing. They have "clearly" based this story on what happened to James and it's "outrageous" that they should do this without consulting with me in any way. This is the third time this year that someone has written a so-called drama that treats my son's murderers as some kind of victims and celebrities. It's "wrong" and I find it very "hurtful" that a TV company is making a horrific murder that happened 16 years ago into the subject for a soap opera. How dare they treat James as though he is public property. It is an "insult" to his memory and I am particularly shocked that a programme, based in Liverpool, has gone ahead and done this "knowing that it would be so controversial". "Turning James's death into a topic for entertainment is just wrong"." Appalled by the decision to produce the episodes, Fergus publicly called for a meeting with Hollyoaks' Liverpool-based production house Lime Pictures, so she could hear it justify its move.
She continued, "I'm demanding an urgent meeting with the producers of Hollyoaks over this. It seems they have already recorded these episodes so they think they have got away with it. But I want to look them in the eye and hear them explain how they can justify it. I want to know how they could stoop so low as to broadcast such a horrible insult to the memory of my beautiful son. The "only" reason Hollyoaks is doing this is their own self-interest – to get viewers. I watch HO but if they go ahead and broadcast this it will be the last time I will watch it and I will ask other people to support me and boycott the show too."
A spokesperson for Channel 4 added, "The forthcoming storyline is not based on any real-life case and it will in no way seek to recreate real events. The storyline focuses on the psychological repercussions for two characters in the show who were responsible for the death of a 12-year-old girl in the past." Subsequently, the storyline was pulled from the show on 14 December 2009. A Lime Pictures spokesperson said, "Hollyoaks has a very good track record of tackling difficult subject matter for a younger audience and the producers take seriously their duty to deal with sensitive issues in an appropriate way. This particular storyline was NOT based on any real-life case and was not intended to recreate actual events. However, after conversations with Denise Fergus we have agreed to amend certain aspects of the storyline."
Spin-offs
Hollyoaks occasionally broadcasts late-night spin-off editions of the main show, usually due to them containing adult themes and controversial plots. Two video specials have also been released. In 2001, a new 16 part spin-off series was produced entitled Hollyoaks: Movin' On, this was followed by two subsequent series, Hollyoaks: Let Loose and Hollyoaks: In the City, the latter appearing as its own show rather to a spin-off. In 2008, a late night spin-off was produced by Lucy Allan named Hollyoaks Later. This first series, although being broadcast late at night, was more of a spin-off than a special. A second series was commissioned the following year and aired in September. A third series was announced in April 2010 before airing later that year. A fourth series of Hollyoaks Later aired in September 2011 and saw the return of Michaela McQueen. A fifth series aired in September 2012, and a sixth in October 2013. It is currently on hiatus following a decision not to go ahead with a seventh series in 2014, but has not been cancelled outright.
In October 2009, the "Hollyoaks Music Show" began with celebrity artists performing on the set of Hollyoaks, some of the acts the performed on the show included Cascada, The Saturdays, Olly Murs, N-Dubz, Mini Viva, Pixie Lott, Jason Derulo, Chipmunk, Tinchy Stryder, Girls Can't Catch, Paloma Faith, Taio Cruz and many others. Some of the cast members were in the audience and the show was presented by Rick Edwards. The show originally ended in December 2009 but has since been renewed for another series.
Books
Hollyoaks: Coming Together (1996)
Hollyoaks: New Friends (1996)
Hollyoaks: Friends and Families (1996)
Hollyoaks: Can't Get the Girl (1997)
Hollyoaks: Luke's Secret Diary (2000)
Hollyoaks: Lives and Loves of Finn (2000)
Hollyoaks: Luke's Journal: A New Beginning (2001)
Hollyoaks: Stolen Emails (2002)
Hollyoaks: Party! Party! Party! (2002)
Hollyoaks: Seeing Red (2002)
Hollyoaks: Running Wild (2002)
Hollyoaks: The Official Companion (2002)
Hollyoaks: Playing with Fire (2006)
Hollyoaks: Truth or Dare (2006)
Hollyoaks: Fame Game (2006)
Hollyoaks: Guilt Trip (2006)
Hollyoaks: Girl Talk (2010)
Calendars
Since 2001, the current cast of Hollyoaks has produced two annual calendars. One is entitled 'Hollyoaks Babes', which features the female cast, and the other 'Hollyoaks Hunks', which features the male cast. For the calendar shoot, actors and actresses usually set off to exotic holiday destinations, however in September 2009 it was revealed the 2008 Credit crisis caused the production team to have to make cuts, and therefore could no longer go abroad for the shoot.
Fragrance
It was announced on 15 September 2008 that the soap is to launch its own 'his' and 'her' fragrance. The fragrance has been available from The Perfume Shop and Superdrug from 30 September 2008 and also includes a shampoo.
References
Hollyoaks Wikipedia
(Text) CC BY-SA