Robert taylor australian actor
Robert Taylor (born 7 July 1963) is an Australian actor who has appeared in many films and television series in Australia, the United Kingdom, and the United States. On television, he is known for playing the lead role of Walt Longmire in the A&E/Netflix television series Longmire. On film, he is known for playing Agent Jones in The Matrix. He also starred in the 2000 movie Vertical Limit.
Contents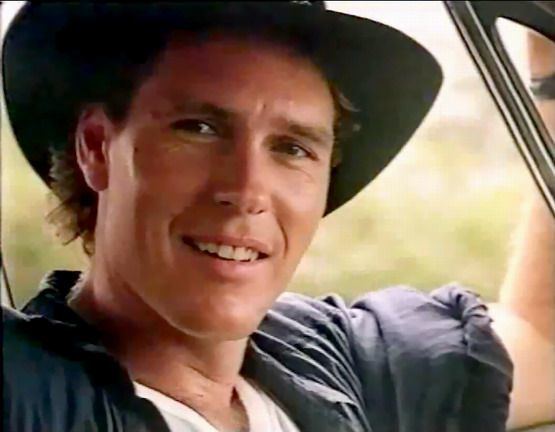 Interview with longmire s robert taylor on home family
Early life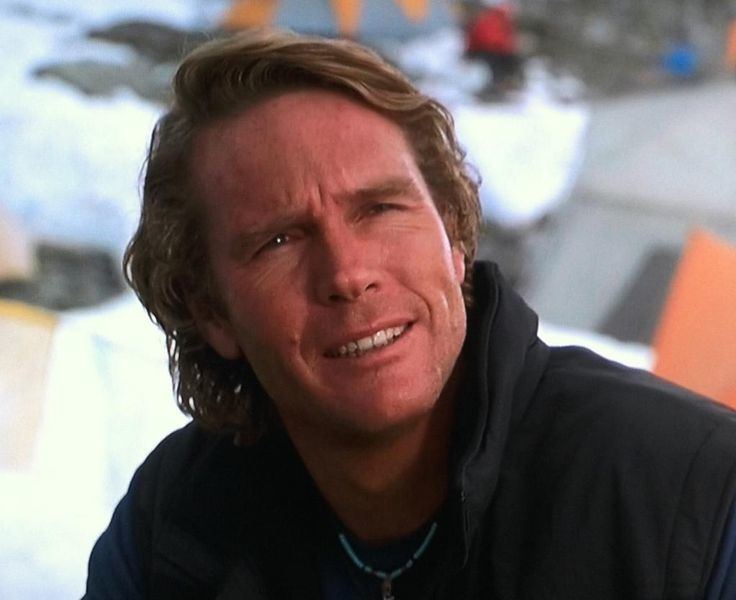 Taylor was born on 7 July 1963 in Melbourne, Australia. His parents separated when he was nine, and he moved to a mining town in Western Australia to live with his aunt and uncle. He worked as a miner when he was a teenager; he had several jobs after that, including lifeguard and bouncer, and went to the university three times.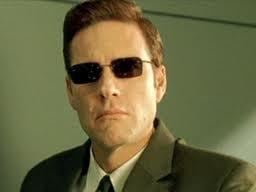 At 21, Taylor went to work on an oil rig in the Indian Ocean. His ship collided with another and sank off the west coast of Australia, but he and two crew mates escaped on a lifeboat. Taylor suffered a broken arm and ribs and, while recovering in the hospital, he saw an ad for auditions for drama school in Perth at the Western Australian Academy of Performing Arts (WAAPA). He joined WAAPA after a successful audition at the age of 24.
Career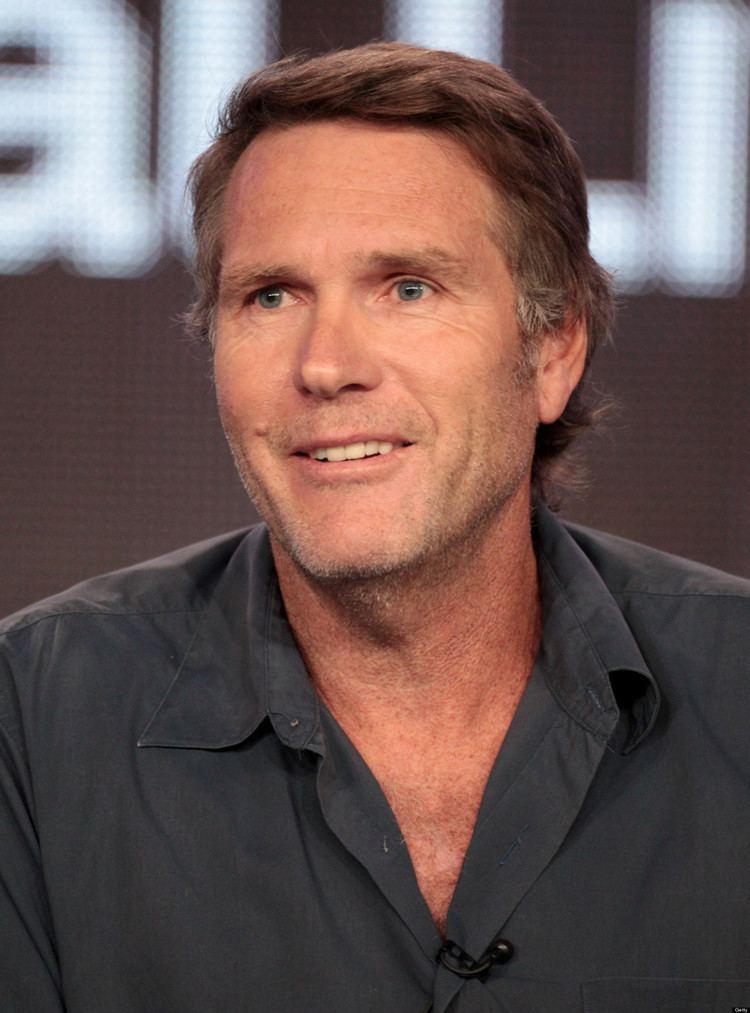 Taylor started acting professionally in 1988 after graduating from WAAPA. His first major role was in 1989 as Nicholas Walsh in the Australian television soap Home and Away. His first lead role came in 1993 when he was cast as David Griffin in the Australian mini series The Feds. He then appeared in various guest roles and on TV movies in Australia, such as Blue Heelers and Stingers, often being cast as a police officer.
Taylor's big break in Hollywood came when he was cast as the shapeshifting Agent Jones in the 1999 blockbuster The Matrix. In 2000, he starred alongside Chris O'Donnell in the action thriller Vertical Limit. His other film credits include The Hard Word (2002), Storm Warning (2007), Rogue (2007), and Coffin Rock (2009).
In 2000, Taylor took on role of Father Vincent Sheehan in Ballykissangel, a British television drama set in Ireland. His television credits after that include MDA (2002), Satisfaction (2010), Cops L.A.C. (2010) and Killing Time (2011). In 2011, Taylor was cast for the lead role of Walt Longmire in A&E's crime drama series Longmire. The series later moved to Netflix after the third season and the network has renewed the series for its sixth (final) season which is to air in 2017.
Personal life
Taylor married producer Ayisha Davies on 12th July 2017 after 16 years together. They have a daughter, Scarlet. He co-founded a farmer's market and community gardens in St Kilda, Victoria called Veg Out.
Robert Taylor's Family
Spouse Ayisha Davies
Robert Taylor tied the knot with Ayisha Davies, who is a famous Australian Film producer, on 12 July 2017. She is well known for producing many popular movies, including The Bloody Sweet Hit (2007) and Coffin Rock (2009).
Before becoming a film producer, she worked with Australian television series Halifax f.p, as a production secretary. It was how she started her career. After that, she worked as a literary manager representing some very talented people within the Australian film industry, which included filmmakers of the SAW and people like David Lightfoot.
She has been working in the Australian film industry for almost eight years now and is presently working for Ultra Films. Her first attempt on producing was in 2007 when she created a short film called "The Bloody Sweet Hit" which was directed by Damian Walshe-Howling. This short film gave her a break as it was selected to play at different stages like Miami Film Festival, The St Kilda International Film Festival, London's Rushes Soho, Shorts Film Festival, Movie Extra, and Flickerfest. It got sold to MTV Italy recently. Some of the other movies she produced are Rogue, John Doe: Vigilante, Press, Coffin Rock, What Lola Wants, and Skylab.
Daughter Scarlett Taylor
Robert Taylor and Ayisha Davies together had a beautiful daughter whom they named Scarlett. The duo tied the knot after being together for almost 16 years, and Scarlett was born before their marriage. She is an adorable child who has turned 8 as of 2019.
Longmire Series
Longmire is a modern American Western crime drama TV series that premiered on the A&E network on 3 June 2012. The executive producers of the series were Hunt Baldwin and John Coveny. It was based on the best-selling author Craig Johnson's Walt Longmire mystery novels, and it soon became the highest-rated original drama in the network's history. However, after the completion of the third season, the network announced they are not going to renew the series, and Netflix took it from the fourth season on August 2014. The sixth and final season was released on Netflix on 17 November 2017. All the six seasons the series Longmire is now available for streaming on Netflix.
Roles & Characters
Longmire
Robert Taylor played the title role in the series Longmire as Walt Longmire. Walt is a charismatic, unflappable and dedicated sheriff of Absaroka County. He is a man in psychic pain due to his wife's death. He tried to bury his pain behind a brave face using his dry sense of humour. After constant reminding from his daughter, Cady, Longmire decides to come out of the grief and turn his life around. A new female deputy appointed in his department named Vic, helps him to boost his self-confidence. With her help, he once again becomes committed about his job and decides to run for re-election. Longmire feels betrayed when a young, ambitious, deputy named Branch, chooses to run against him for the post of sheriff. Even then, his decision to contest in the election remains unwavering as he was a man who was dedicated to the welfare of his community. Longmire had a close friend named Harry Standing Bear who he often looked up for support. The series tells us about the various challenges Longmire had to face both in his professional and personal life.
When asked about his character in Longmire in an interview, Robert Taylor said that he always loved to play lead roles. However, he felt that his character in Longmire was a bit different one when compared to most of the other characters he did. Taylor felt that if Longmire didn't have his daughter, he would have rather found peace going into the woods with a copy of Dante's Inferno, a rifle, a bottle of whiskey, and would have never bothered to come back. Taylor also felt that his character was of a loner and he liked that.
The Matrix
Robert Taylor played the role of Agent Jones in the film "The Matrix." Agent Jones was an accomplice of Agents Smith and Brown. He assisted his fellow agents with the interrogation of Morpheus. When Trinity and Neo attempted to free Morpheus from the government office where he was held, Agent Jones showed up as a helicopter pilot named "Kim" who was badly calling for backup. In the film, Agent Jones also leaves the audience perplexed when he uses his extreme speed to avoid Neo's bullets aimed straight at him. However, he is not able to kill Neo because he was also brilliant at avoiding fatal wounds. In the film, Agent Jones also suffer a close-range shot through his head, which was shot by Trinity in order to save his associate Neo. However, this does not kill Jones but merely sends him out of the body he had possessed.
Likewise, Jones manages to survive most of the movie. He was last seen in the film with Agent Brown. Both were watching the fight between Agent Smith and Neo. After that, Jones was believed to have either upgraded or deleted to become Jackson, Thompson, or Johnson.
Agent Jones became famous for his statement made towards Neo when he is ready to kill Neo in the film. He said the words "Only Human." at that moment. This statement implies that Jones had a certain degree of hatred towards humanity, even though it was not as severe as what Agent Smith had.
Ballykissangel
Ballykissangel is a BBC television drama series directed by Kieran Prendiville and set in the beautiful country of Ireland. It tells the story of a rural Irish community in a small village called Ballykissangel. The life there is revolved around the local pub and the church. The series Ballykissangel had six seasons, and Robert Taylor appears only in the sixth season of the series. His character was named Fr. Vincent Sheahan. Fr Vincent Sheahan arrives in Ballykissangel from Australia. He quickly gets adapted to the ways the villagers behave. He introduces a new online confessional and had to deal with the strange missing of Brian Quigley.
Kong: Skull Island
Kong: Skull Island is an American monster film which was written by Max Borenstein, Dan Gilroy, and Derek Connolly. Jordan Vogt-Roberts directed the film. Robert Taylor plays a relatively minor role of Athena Captain in the movie. Athena is a ship in Kong: Skull Island Movie.
Net Worth
The estimated Net Worth of Robert Taylor is at least 6.48 Million dollars as of 6 June 2019.
Filmography
2019 Dolly Parton's Heartstrings (TV Series)

Reverend Covern

- Down from Dover

2019 Blood Vessel

Captain Malone

2019 Into the Ashes

Frank Parson

2018 The Meg

Heller

2012

Longmire (

2012-2017

TV Series)
Sheriff Walt Longmire

2017 Don't Tell

Robert Brewster

2017 Kong: Skull Island

Athena Captain

2016 The Menkoff Method

Clive Struthers

2016 Wolf Creek (TV Series)

Roland Thorogood

- Billabong

2015 Downriver

Wayne

2015 What Lola Wants

Jed

2015/II Focus

McEwen

2014 Elimination Game

Ramrod

2014/I Healing

Vander

2013 Mr & Mrs Murder (TV Series)

Alistair Travers

- A Flare for Murder

2012 The Balibo Night (Video short)

Private Benjamin Cook (voice)

2011 Twentysomething (TV Series)

Trevor (Josh's Dad)

- You Only Get One Special Day (2011)

2011 Killing Time (TV Mini-Series)

Tim Watson-Munro

- Episode #1.9

- Episode #1.8

- Episode #1.7

- Episode #1.6

- Episode #1.5

2011 Underbelly Files: Tell Them Lucifer Was Here (TV Movie)

Deputy Commissioner

2010 Cops LAC (TV Series)

Tom O'Neill

- The Learning Curve

2010 Satisfaction (TV Series)

John McCoy

2009 Coffin Rock

Rob Willis

2008 City Homicide (TV Series)

Kevin Steele

- Spoils of War (2008)

2008 Long Weekend

Bartender

2007 The Bloody Sweet Hit (Short)

Lindsay

2007 Rogue

Everett

2007 Storm Warning

Rob

2005 Hercules (TV Mini-Series)

Kiron

- Episode #1.1

- Episode #1.2

2004 The Mystery of Natalie Wood (TV Mini-Series)

Nicholas Ray

- Part 1

2003 Roundabout (Short)

Police Officer 1

2003 Ned Kelly

Sherritt Trooper

2002 MDA (TV Series)

Paul Bennett

2002 The Hard Word

Frank

2001 Ballykissangel (TV Series)

Father Vincent Sheahan.

2000 After the Rain

Jack Behring

2000 Vertical Limit

Skip Taylor

2000 Muggers

Det. Con. Porter

2000 Tales of the South Seas (TV Series)

Tall Bounty Hunter

- Isabelle's Brother

1999 First Daughter (TV Movie)

Mason

1999 Stingers (TV Series)

Det. Sgt. Mick Foley

- White Lies

- Dead Man's Throw

- Cast Off

- Proving Ground

1999 Blue Heelers (TV Series)

Barry Craig / Detective Barry Craig

- Web of Lies

- Dirty Money

1999 Wildside (TV Series)

Clayton Clark

- Episode #2.8

1999 The Matrix

Agent Jones

1998 Good Guys Bad Guys (TV Series)

Andrew Costello

- Blood Is Thicker Than Walter

1998 Twisted (TV Series)

Peter

- A Sure Thing

1997 Phage

Calhoun

1996 The Thorn Birds: The Missing Years (TV Movie)

Jack Cleary

1996 Flipper (TV Series)

Captain Whitaker

- Fish out of Water

1995 The Last Bullet (TV Movie)

Sgt. Caldwell

1993 The Feds (TV Movie)

Dave Griffin

1993 The Feds: Abduction (TV Movie)

David Griffin

1993 The Feds: Betrayal (TV Movie)

David Griffin

1993 The Feds: Deadfall (TV Movie)

David Griffin

1993 The Feds: Deception (TV Movie)

David Griffin

1993 The Feds: Obsession (TV Movie)

David Griffin

1993 The Feds: Seduction (TV Movie)

David Griffin

1993 The Feds: Suspect (TV Movie)

David Griffin

1993 The Feds: Terror (TV Movie)

David Griffin

1993 The Feds: Vengeance (TV Movie)

David Griffin

1992 Steel Justice (TV Movie)

Detective Lt. David Nash

1990 G.P. (TV Series)

Greg Mawson

- Longing

1990 The Paper Man (TV Mini-Series)

Johnny Coates

1990 Yellowthread Street (TV Series)

Det. Peter Marenta

1989 Home and Away (TV Series)

Nicholas Walsh

1989 Brotherhood of the Rose (TV Mini-Series)

Pollux

- Part II

- Part I

1988 The Rocks (TV Movie)

Constable Gottlieb

1988 The Flying Doctors (TV Series)

Lachlan McGregor

- Clapped Out

1988 The Clean Machine (TV Movie)

Const. Ron Healy

1988 Something Is Out There (TV Mini-Series)

1st Officer

- Part Two

- Part One

1988 Rafferty's Rules (TV Series)

Constable Hanks

- Confessions

1988 Reed Down Under (TV Movie)

King

References
Robert Taylor (Australian actor) Wikipedia
(Text) CC BY-SA