Other names

Bailey Luetgert

Spouse

Amy Chase (m. 2012)







Full Name

Bailey Chase Luetgert

Born

May 1, 1972 (age 51) (

1972-05-01

)

Chicago, Illinois U.S.

Parents

Melissa Bornquist, Mike Luetgert

Movies and TV shows




Similar People

Robert Taylor, Cassidy Freeman, Katee Sackhoff, Lou Diamond Phillips, Adam Bartley




Profiles



Bailey chase at the 15th annual emmys golf classic emmysclassic
Bailey Chase (born Bailey Chase Luetgert; May 1, 1972) is an American stage and television actor known for his role as Butch Ada in the television series Saving Grace, starring as Graham Miller in Buffy the Vampire Slayer, Christopher "Chris" Robert Hughes (from 2003–2005) in the soap opera As the World Turns , Beckett 'Becks' Scott on Ugly Betty, Sean Everett on Damages and as Deputy Branch Connally in A&E's crime thriller Longmire. Bailey Chase has also starred in the thriller Summoned alongside Cuba Gooding, Jr.; Tao of Surfing; Sex, Death, & Bowling; and No Beast So Fierce.
Contents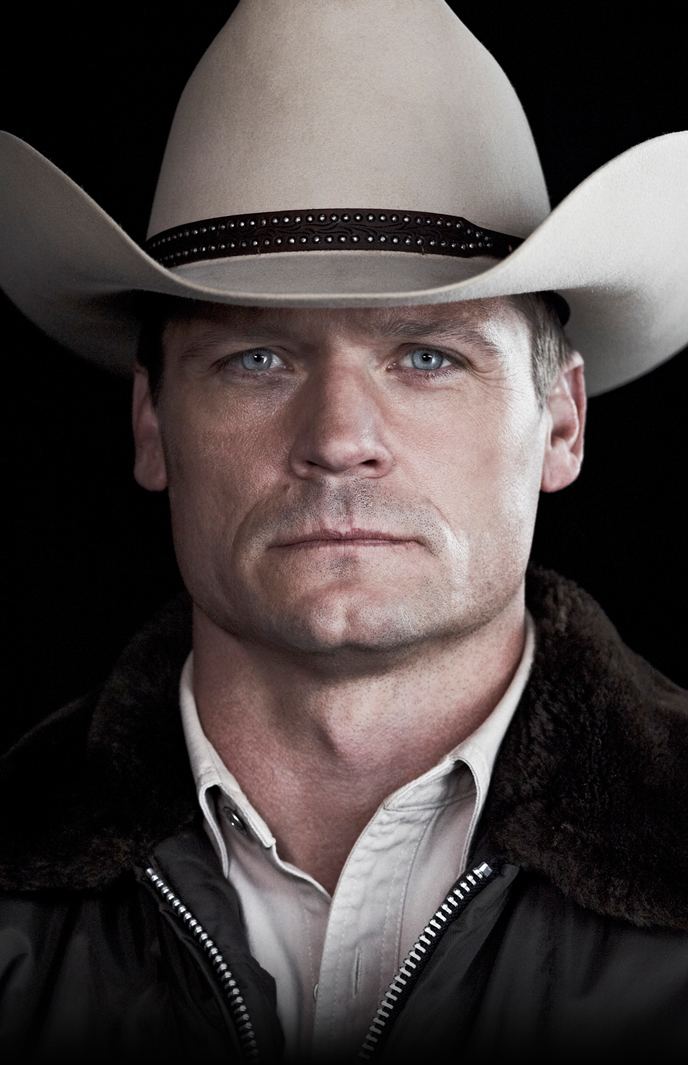 Biography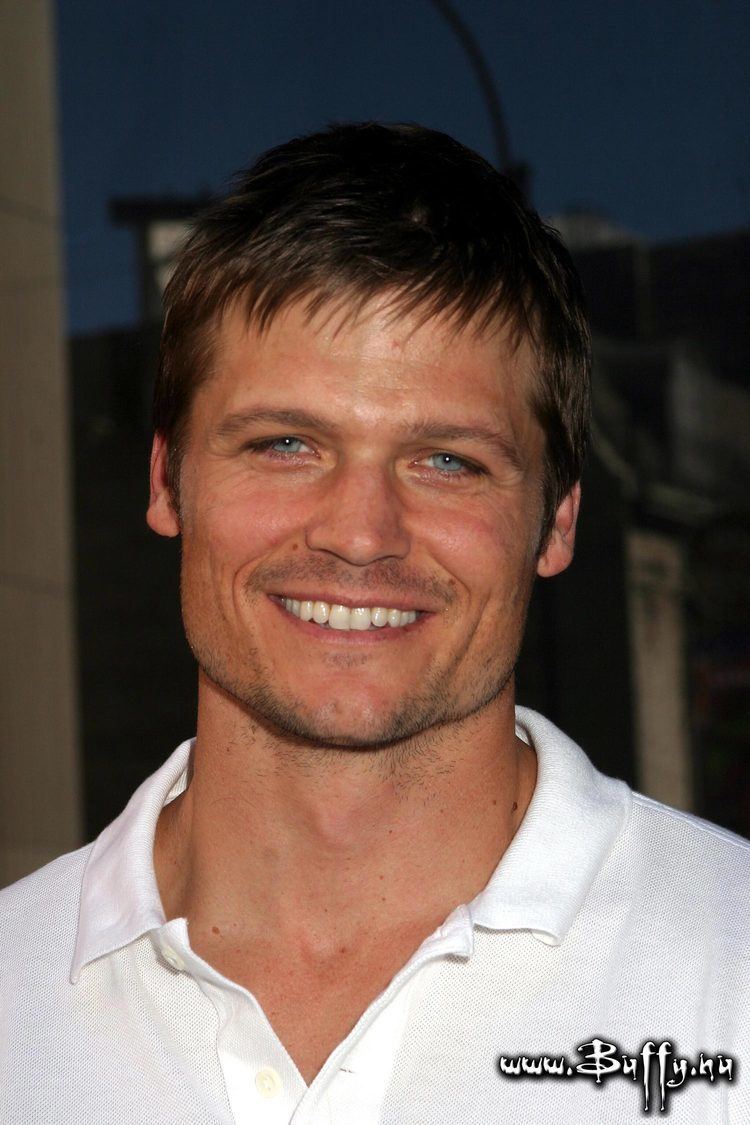 Chase was born in Chicago, Illinois. He spent time growing up between Barrington, Illinois and Naples, Florida, and went to high school in Jacksonville. He attended Duke University on a full football athletic scholarship, playing linebacker. He graduated in 1995 with a degree in psychology. Taking up acting as a career, he trained at the London Academy of Music and Dramatic Art, then moved to Los Angeles to work with the improv group, The Groundlings. He now resides primarily in Los Angeles with his wife Amy and their three children.
Career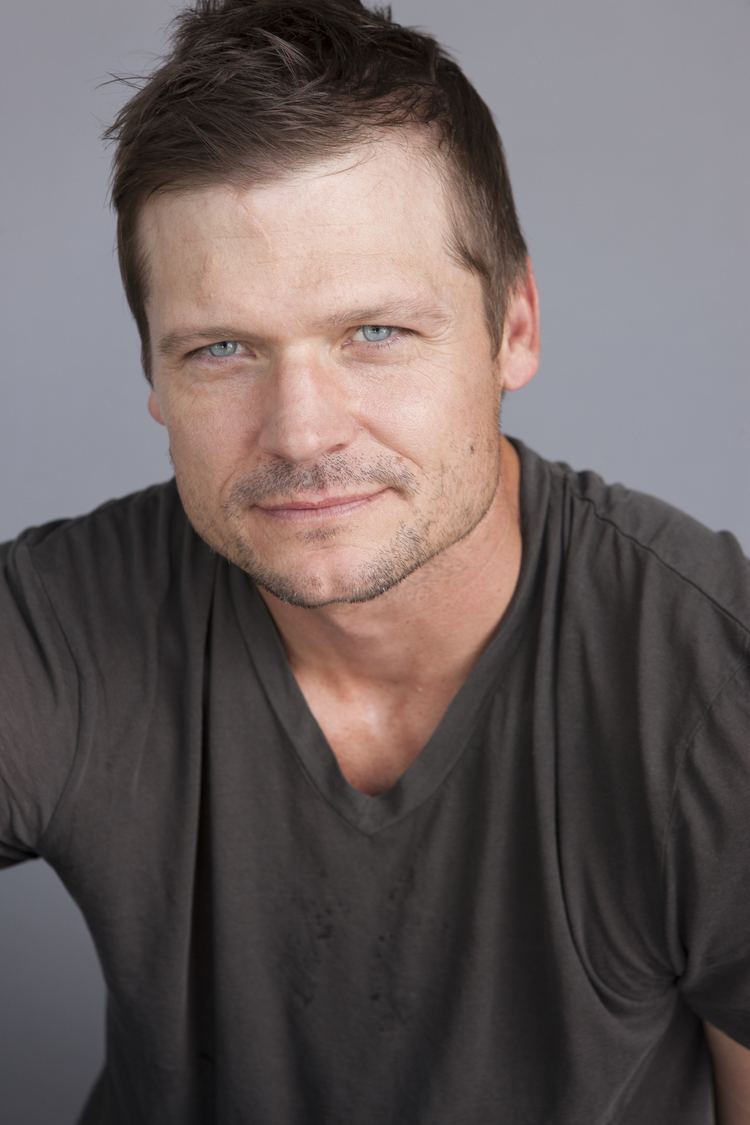 Earlier in his career, he was sometimes credited as Bailey Luetgert.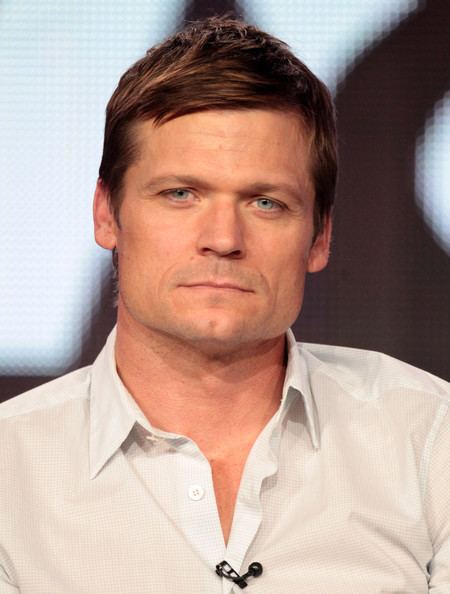 He was a series regular on TNT's drama Saving Grace, in the role of Detective Butch Ada. Additional credits include Charmed, Billboard Dad, The Truth About Juliet, Cosmo's Tale, Undressed, Pacific Blue, The Stray, JAG, Buffy the Vampire Slayer, V.I.P, Rats, As the World Turns, Las Vegas, CSI: Crime Scene Investigation, Watch Over Me, Ugly Betty, Criminal Minds, Law & Order: Special Victims Unit, The Chronicles of Hollow Earth, Cold Case, Crossing Over, Castle, Miami Medical, Dark Metropolis, Damages, White Collar, Awake, Summoned, amongst others.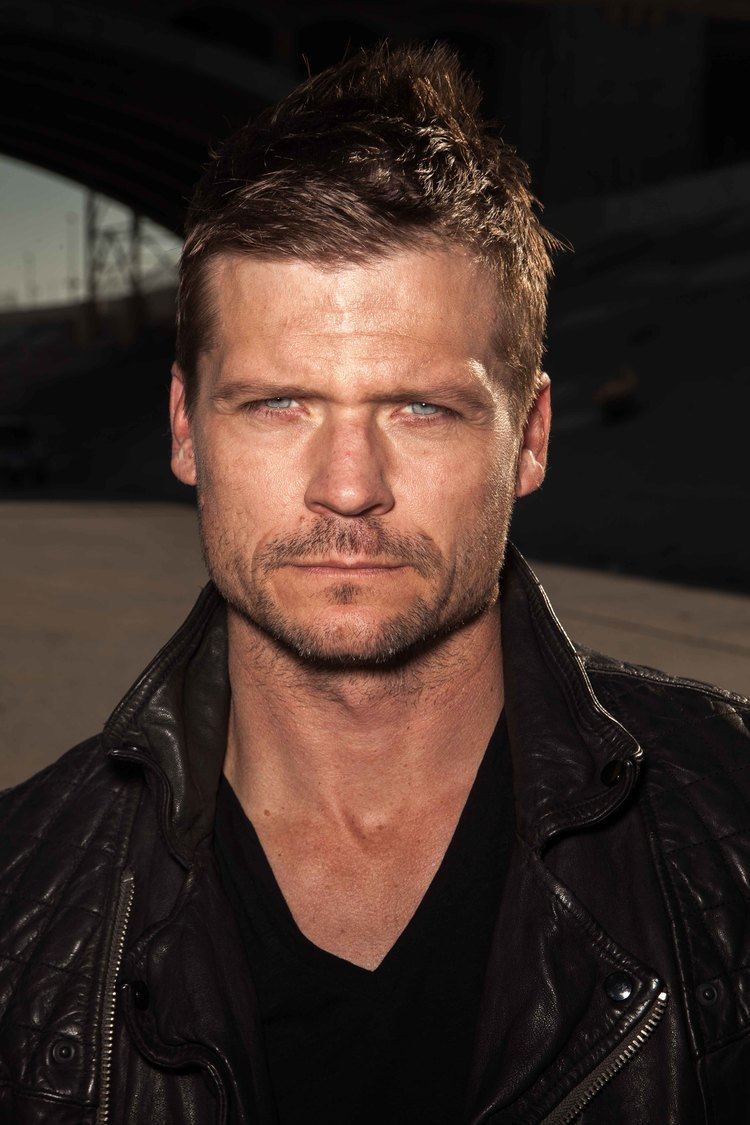 In 2012 he was cast as Deputy Branch Connally, a foil to the lead, on the A&E western mystery series Longmire.
Following his departure from Longmire, he appeared in 2016 on the NBC fantasy-drama Grimm as Lucien Petrovich, leader of the Wessen uprising. Chase appears in the fifth-season episodes "Eve of Destruction", "Key Move," and "Into The Schwarzwald".
In September 2016, Deadline Hollywood announced that Chase had joined the cast of the Fox TV series 24: Legacy as Thomas Locke, agent and head of field operations at CTU. The show aired on February 5, 2017, following the Super Bowl, prior to moving to a Monday evening time-slot.
Stage
The Comedy of Errors
(as Antipholus of Syracuse)
Filmography
Actor
-
Sod and Stubble (TV Movie) (pre-production)
as
Henry Ise
-
The Spook Who Sat by the Door (TV Series) (pre-production)
- Episode #1.1
-
Far Haven (post-production)
as
Hunter Braddock
2023
Left Behind: Rise of the Antichrist
as
Nicolae Carpathia
2022
Country Roads Christmas
as
Harris
2021
Far More
as
Rick McAllister
2020
SEAL Team (TV Series)
as
Eddie Guzman
- God of War (2020) - Eddie Guzman
2020
Thumb Runner (TV Series)
as
Sensei
- Movie Night (2020) - Sensei
- Gig's Up (2020) - Sensei
- Wake-up Call (2020) - Sensei
2020
The Rookie (TV Series)
as
DEA Agent Michael Banks
- Control (2020) - DEA Agent Michael Banks
2020
S.W.A.T. (TV Series)
as
Owen
- Stigma (2020) - Owen
- Knockout (2020) - Owen
- Bad Cop (2020) - Owen
2019
Queen of the South (TV Series)
as
Eddie Brucks
- Vienen por Ti (2019) - Eddie Brucks
- Amores Perros (2019) - Eddie Brucks
- La Mujer en el Espejo (2019) - Eddie Brucks
- La Maldición (2019) - Eddie Brucks
- Hospitalidad Sureña (2019) - Eddie Brucks
- Un Asunto de Familia (2019) - Eddie Brucks
- Bienvenidos a Nueva Orleans (2019) - Eddie Brucks
2019
Walk. Ride. Rodeo.
as
Cory Snyder
2018
Shoelaces for Christmas (TV Movie)
as
Spencer Miller
2018
Six (TV Series)
as
Vince Delano
- Ghosts (2018) - Vince Delano
2017
Wisdom of the Crowd (TV Series)
as
Caleb Boorman
- User Bias (2017) - Caleb Boorman
2017
Twin Peaks (TV Series)
as
Detective Don Harrison
- Part 5 (2017) - Detective Don Harrison
- Part 1 (2017) - Detective Don Harrison
2017
24: Legacy (TV Series)
as
Thomas Locke
- 11:00 p.m.-12:00 p.m. (2017) - Thomas Locke
- 8:00 p.m.-9:00 p.m. (2017) - Thomas Locke
- 7:00 p.m.-8:00 p.m. (2017) - Thomas Locke
- 6:00 p.m.-7:00 p.m. (2017) - Thomas Locke
- 5:00 p.m.-6:00 p.m. (2017) - Thomas Locke
- 4:00 p.m.-5:00 p.m. (2017) - Thomas Locke
- 2:00 p.m.-3:00 p.m. (2017) - Thomas Locke
- 1:00 p.m.-2:00 p.m. (2017) - Thomas Locke
2016
Kadence (Short)
as
Joel Kaul
2016
No Beast So Fierce
as
Charlie Sundstrom
2016
The Chaplain (Short)
as
Ryan Davis
2016
Batman v Superman: Dawn of Justice
as
Python Team Leader
2016
Grimm (TV Series)
as
Lucien Petrovitch
- Into the Schwarzwald (2016) - Lucien Petrovitch
- Key Move (2016) - Lucien Petrovitch
- Eve of Destruction (2016) - Lucien Petrovitch
2016
Lucifer (TV Series)
as
Grey Cooper
- Pilot (2016) - Grey Cooper
2015
Sex, Death and Bowling
as
Rick McAllister
2014
Chicago P.D. (TV Series)
as
David Lang
- We Don't Work Together Anymore (2015) - David Lang
- Shouldn't Have Been Alone (2015) - David Lang
- Called in Dead (2014) - David Lang
2015
The Boy Next Door
as
Benny
2012
Longmire (TV Series)
as
Branch Connally
- Ashes to Ashes (2014) - Branch Connally
- Counting Coup (2014) - Branch Connally
- Harvest (2014) - Branch Connally
- Population 25 (2014) - Branch Connally
- Reports of My Death (2014) - Branch Connally
- Wanted Man (2014) - Branch Connally
- In the Pines (2014) - Branch Connally
- Miss Cheyenne (2014) - Branch Connally
- Of Children and Travelers (2014) - Branch Connally
- The White Warrior (2014) - Branch Connally
- Bad Medicine (2013) - Branch Connally
- A Good Death Is Hard to Find (2013) - Branch Connally
- Natural Order (2013) - Branch Connally
- Election Day (2013) - Branch Connally
- Tuscan Red (2013) - Branch Connally
- The Great Spirit (2013) - Branch Connally
- Sound and Fury (2013) - Branch Connally
- Tell It Slant (2013) - Branch Connally
- Party's Over (2013) - Branch Connally
- The Road to Hell (2013) - Branch Connally
- Death Came in Like Thunder (2013) - Branch Connally
- Carcasses (2013) - Branch Connally
- Unquiet Mind (2013) - Branch Connally
- Unfinished Business (2012) - Branch Connally
- Dogs, Horses and Indians (2012) - Branch Connally
- An Incredibly Beautiful Thing (2012) - Branch Connally
- 8 Seconds (2012) - Branch Connally
- The Worst Kind of Hunter (2012) - Branch Connally
- Dog Soldier (2012) - Branch Connally
- The Cancer (2012) - Branch Connally
- A Damn Shame (2012) - Branch Connally
- The Dark Road (2012) - Branch Connally
- Pilot (2012) - Branch Connally
2013
Summoned (TV Movie)
as
Detective Michael Lyons
2012
Awake (TV Series)
as
David Walker
- Guilty (2012) - David Walker
2012
White Collar (TV Series)
as
Bryan McKenzie
- Pulling Strings (2012) - Bryan McKenzie
2011
Damages (TV Series)
as
Sean Everett
- There's a Whole Slew of Ladies with Bad Things to Say About the Taliban (2011) - Sean Everett
- Add That Little Hopper to Your Stew (2011) - Sean Everett
- Next One's on Me, Blondie (2011) - Sean Everett
- I've Done Way Too Much for This Girl (2011) - Sean Everett
- There's Only One Way to Try a Case (2011) - Sean Everett
2010
Dark Metropolis
as
Aiden Pryme
2010
Miami Medical (TV Series)
as
Rick Deleo
- Medicine Man (2010) - Rick Deleo
- Time of Death (2010) - Rick Deleo
2007
Saving Grace (TV Series)
as
Butch Ada
- I'm Gonna Need a Big Night Light (2010) - Butch Ada
- I Need You to Call Earl (2010) - Butch Ada
- You Think I'm Gonna Eat My Gun? (2010) - Butch Ada
- Loose Men in Tight Jeans (2010) - Butch Ada
- So Help You God (2010) - Butch Ada
- I Killed Kristin (2010) - Butch Ada
- You Can't Save Them All, Grace (2010) - Butch Ada
- Hear the Birds? (2010) - Butch Ada
- Let's Talk (2010) - Butch Ada
- Am I Gonna Die Today? (2009) - Butch Ada
- Looks Like a Lesbian Attack to Me (2009) - Butch Ada
- Popcorn (2009) - Butch Ada
- That Was No First Kiss (2009) - Butch Ada
- Am I Going to Lose Her? (2009) - Butch Ada
- Moooooooo (2009) - Butch Ada
- What Would You Do? (2009) - Butch Ada (credit only)
- Watch Siggybaby Burn (2009) - Butch Ada
- She's a Lump (2009) - Butch Ada
- We're Already Here (2009) - Butch Ada
- I Believe in Angels (2009) - Butch Ada
- So What's the Purpose of a Platypus? (2009) - Butch Ada
- But There's Clay (2009) - Butch Ada
- The Live Ones (2009) - Butch Ada
- Take Me Somewhere, Earl (2009) - Butch Ada
- Do You Believe in Second Chances? (2009) - Butch Ada
- The Heart of a Cop (2009) - Butch Ada
- You Are My Partner (2008) - Butch Ada
- Are You an Indian Princess? (2008) - Butch Ada
- Do You Love Him? (2008) - Butch Ada
- It's a Fierce, White-Hot, Mighty Love (2008) - Butch Ada
- A Little Hometown Love (2008) - Butch Ada
- A Survivor Lives Here (2008) - Butch Ada
- Have a Seat, Earl (2008) - Butch Ada
- Taco, Tulips, Duck and Spices (2007) - Butch Ada
- Is There a Scarlet Letter on My Breast? (2007) - Butch Ada
- This Is Way Too Normal for You (2007) - Butch Ada
- It's Better When I Can See You (2007) - Butch Ada
- A Language of Angels (2007) - Butch Ada
- Everything's Got a Shelf Life (2007) - Butch Ada
- Yeehaw, Geepaw (2007) - Butch Ada
- And You Wonder Why I Lie (2007) - Butch Ada
- Would You Want Me to Tell You? (2007) - Butch Ada
- Keep Your Damn Wings Off My Nephew (2007) - Butch Ada
- Bless Me, Father, for I Have Sinned (2007) - Butch Ada
- Bring It On, Earl (2007) - Butch Ada
- Pilot (2007) - Butch Ada
2009
The Chronicles of Hollow Earth: The Next Race (Short)
as
Aiden Pryme
2009
Castle (TV Series)
as
Will Sorenson
- A Death in the Family (2009) - Will Sorenson
- Little Girl Lost (2009) - Will Sorenson
2009
Crossing Over
as
Border Patrol Agent Farrell
2009
Cold Case (TV Series)
as
Roy W. Dunn
- The Brush Man (2009) - Roy W. Dunn
2008
Law & Order: Special Victims Unit (TV Series)
as
Lincoln Haver
- Closet (2008) - Lincoln Haver
2007
Criminal Minds (TV Series)
as
James Colby Baylor / Jason Clark Battle / Battle
- True Night (2007) - Battle (uncredited)
- Penelope (2007) - James Colby Baylor / Jason Clark Battle
- Lucky (2007) - James Colby Baylor / Jason Clark Battle
2007
Ugly Betty (TV Series)
as
Becks Scott
- Something Wicked This Way Comes (2007) - Becks Scott
- Punch Out (2007) - Becks Scott
- Derailed (2007) - Becks Scott
- I'm Coming Out (2007) - Becks Scott
2006
Watch Over Me (TV Series)
as
Steve
- Gorgon's Head (2007) - Steve
- Hide and Seek (2007) - Steve
- Petals (2007) - Steve
- Truth or Consequences (2007) - Steve
- The Lure of the Past (2007) - Steve
- The Blue Flower (2007) - Steve
- Apologies (2007) - Steve
- Chemical Reactions (2006) - Steve
- The House Guest (2006) - Steve
- Love Sick (2006) - Steve
- Hidden Agendas (2006) - Steve
- The Trip (2006) - Steve
- Goodbye (2006) - Steve
- The Engagement (2006) - Steve
- The Hard Sell (2006) - Steve
- Pulling Strings (2006) - Steve
- Pilot (2006) - Steve
2005
CSI: Crime Scene Investigation (TV Series)
as
Marty 'The Meat Machine' Mayron
- Dog Eat Dog (2005) - Marty 'The Meat Machine' Mayron
2005
Las Vegas (TV Series)
as
Jake Porter
- Mothwoman (2005) - Jake Porter
- Centennial (2005) - Jake Porter
- Magic Carpet Fred (2005) - Jake Porter
- Letters, Lawyers and Loose Women (2005) - Jake Porter
2003
As the World Turns (TV Series)
as
Chris Hughes
2003
Clark, the Canadian Hockey Goalie (Short)
2003
Killer Rats
as
Johnny Falls
2002
V.I.P. (TV Series)
as
James Gilroy
- The K Files (2002) - James Gilroy
1999
Buffy the Vampire Slayer (TV Series)
as
Graham Miller
- Into the Woods (2000) - Graham Miller
- Listening to Fear (2000) - Graham Miller (uncredited)
- Out of My Mind (2000) - Graham Miller
- Primeval (2000) - Graham Miller
- New Moon Rising (2000) - Graham Miller
- Where the Wild Things Are (2000) - Graham Miller
- Superstar (2000) - Graham Miller
- This Year's Girl (2000) - Graham Miller
- Goodbye Iowa (2000) - Graham Miller
- The I in Team (2000) - Graham Miller
- Doomed (2000) - Graham Miller
- Pangs (1999) - Graham Miller
- The Initiative (1999) - Graham Miller
2000
JAG (TV Series)
as
PO James Elling
- The Princess and the Petty Officer (2000) - PO James Elling
2000
The Stray
as
Keith (as Bailey Luetgert)
1999
Pacific Blue (TV Series)
as
Zach
- Just a Gigolo (1999) - Zach
1999
Undressed (TV Series)
as
Steve
- They Call It Puppet Love #2 (1999) - Steve
- They Call It Puppet Love (1999) - Steve
1998
Cosmo's Tale
as
Flicker (as Bailey Luetgert)
1998
Billboard Dad (Video)
as
Brad Thomas (as Bailey Luetgert)
1998
Charmed (TV Series)
as
Alec
- I've Got You Under My Skin (1998) - Alec (as Bailey Luetgert)
1998
The Drew Carey Show (TV Series)
as
Mark
- Drew's Cousin (1998) - Mark (as Baily Luetgert)
1997
The Truth About Juliet
as
Willie / Dirk (as Bailey Luetgert)
1997
Sweet Valley High (TV Series)
as
Christian Gorman
- Rumble in the Valley (1997) - Christian Gorman
- West Coast Story: Part 2 (1997) - Christian Gorman
- West Coast Story: Part 1 (1997) - Christian Gorman
1997
USA High (TV Series)
as
Hunky Delivery Guy
- For Whom the Bell Tolls (1997) - Hunky Delivery Guy (as Bailey Luetgert)
1997
Step by Step (TV Series)
as
Scott
- Future Shock (1997) - Scott (as Bailey Luetgert)
1996
Saved by the Bell: The New Class (TV Series)
as
Zach Newton
- Wrestling with Failure (1996) - Zach Newton (as Bailey Luetgert)
1996
Baywatch (TV Series)
as
Dave
- Shark Fever (1996) - Dave (as Bailey Luetgert)
1996
Hot Line (TV Series)
as
Jake
- The Brunch Club (1996) - Jake (as Bailey Luetgert)
Thanks
2014
The Condemned (Short) (special thanks)
Self
2021
Hollywood Insider (TV Series)
as
Self
- A Tribute to Selma Blair: The Invincible Iron Lady And Her Powerful Journey (2021) - Self
2017
Home & Family (TV Series)
as
Self
- Lacey Chabert/Bailey Chase/Naomi Nachman/Dina Deleasa Gonsar (2017) - Self
2015
Drinking with the Stars (TV Series)
as
Self - Guest
- Bailey Chase (2015) - Self - Guest
2008
E! News (TV Series)
as
Self
- Episode dated 14 July 2008 (2008) - Self
2004
SoapTalk (TV Series)
as
Self
- Episode dated 22 June 2004 (2004) - Self
Archive Footage
2017
Criminal Minds (TV Series)
as
James Colby Baylor
- Lucky Strikes (2017) - James Colby Baylor (uncredited)
References
Bailey Chase Wikipedia
(Text) CC BY-SA