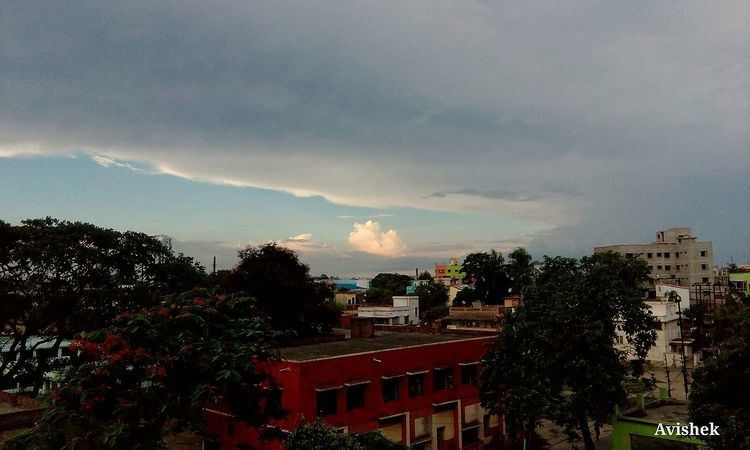 River Hooghly surrounds the eastern part of Rishra, Delhi Highway on the west, and it is positioned between Serampore city on the north and Konnagar on the South. Rishra can be broadly divided into two parts mainly, East Rishra (eastern side of the Rishra Station bound by River Hooghly) and West Rishra (western side of the Rishra Station extended up to Delhi Highway). Rishra Station is located almost in the north and end of the town. G.T road is the main route to connect rishra with other nearby cities.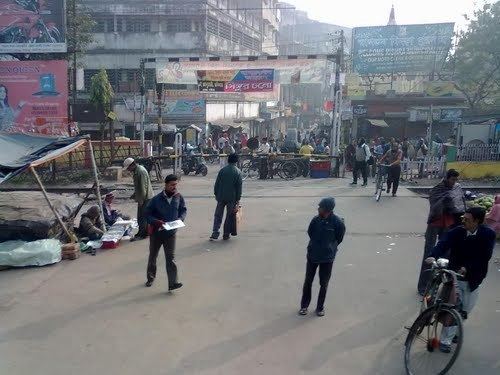 Manasa Mangal is the first book or proof where Rishra's name can be found. Netaji Subhas Chandra Bose came to Rishra and took rest at the time of his great escape.
As per 2011 Census of India, Rishra had a total population of 112,355 of which 66,606 (53%) were males and 57,971 (47%) were females. Population below 6 years was 12,222. The total number of literates in Rishra was 98,753 (87.89% of the population over 6 years).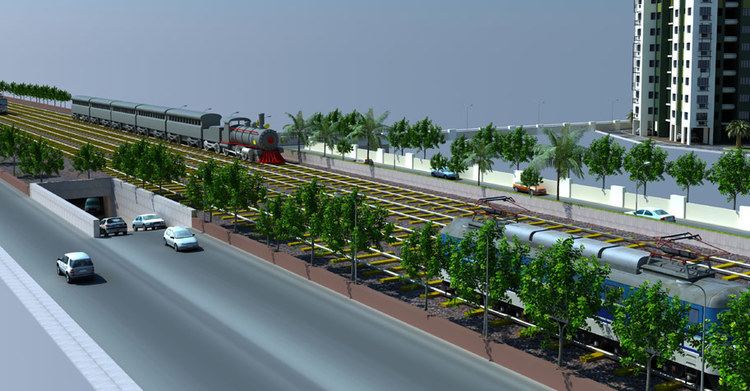 The following Municipalities and Census Towns in Hooghly district were part of Kolkata Urban Agglomeration in 2011 census: Bansberia (M), Hugli-Chinsurah (M), Bara Khejuria (Out Growth), Shankhanagar (CT), Amodghata (CT), Chak Bansberia (CT), Naldanga (CT), Kodalia (CT), Kulihanda (CT), Simla (CT), Dharmapur (CT), Bhadreswar (M), Champdani (M), Chandannagar (M Corp.), Baidyabati (M), Serampore (M), Rishra (M), Rishra (CT), Bamunari (CT), Dakshin Rajyadharpur (CT), Nabagram Colony (CT), Konnagar (M), Uttarpara Kotrung (M), Raghunathpur (PS-Dankuni) (CT), Kanaipur (CT) and Keota (CT).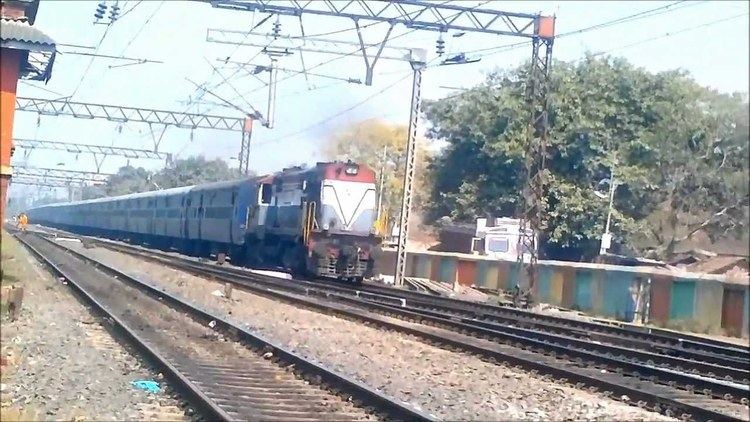 As of 2001 India census, Rishra had a population of 113,259. Males constitute 55% of the population and females 45%. Rishra has an average literacy rate of 74%, higher than the national average of 59.5%: male literacy is 79%, and female literacy is 69%. In Rishra, 10% of the population is under 6 years of age.
Rishra police station has jurisdiction over Rishra municipal areas.
Though Hindus are in the majority, Rishra has always been a multicultural, multifaceted township and has been in the news for celebrating almost all religious festivals of all the major ethnic communities with equal enthusiasm. Being an old industrial township with one of the oldest and largest jute mills in India, it has a number of temples and mosques.
Daw (Dan) family of Sasthitala, Banerjee and Mukerjee of Dewanjee Street, Mukherjee and Pal family of Panchanantala Street, Sadhukhan, Gargari, Srimani, Sanki, Har etc. are some very old residents of Rishra. Famous Durgapuja celebrated in their house by Daw (Dan), Banerjee, Mukherjee, Sadhukhan, Srimani.
Most of the Bengali local people are involved with sports, like football, cricket and swimming. The Indian footballers Sudhir Karmaker and Sisir Ghosh were born and performed on the football ground "Lenin Ground". The oldest clubs (100 years) are Rishra Club, Arora Club, Rishra Sporting, Rishra Swimming club and Rishra Swijim Club.
Many local social organizations perform various social and religious works. These organizations include Prem Mandir Ashram, Kshyapa Baba Ashram, Siddheswari Kali Mandir, Goudia Math, Maheshwari Sabha, Marwadi Yuva Manch, Rishra Sevak Sangh, Rishra Jagaran Mandal, Shyam Bhakt Mandal, Shri Satya Sai Seva Samiti, JaiDada Bhakt Mandal, Hanuman Prem Mandal. Non-religious socio cultural organization, Aikyatan Ganasanstrik Sangha, near Kalitala neighbourhood, provides free educational and physical training to the local children and some of the students achieved marvellous results in District and state-level Yoga competition.
Durga Puja, Jagaddhatri Puja, Kali Puja, Id, Christmas, Moharram and almost all religious customs of all the major communities are celebrated with equal zest throughout the year. However amongst the attractions and festivities of Rishra is Jagaddhatri puja the invocation of Goddess Jagadhatri in the month of Oct-November is being celebrated largely all over. There is also the annual Rishra Fair that is held each year in the month of January and held with much fanfare. Diwali and Holi are two major festivals celebrated with great spirit by all the respective cast.
The population is a complete combination of Bengalis, Oriyas, Biharis, Gujarati, Marwadis and few others. Sometimes it is jocularly commented that if you visit Rishra you will be able to see all the classes and communities of people in India, perhaps the main reason for the vibrancy of Rishra. Rishra enjoys a vibrant community life and has more linguistic as well as religious diversity than most other towns in West Bengal.
Despite a comparatively peaceful station there has been a sharp rise in crime rate in Rishra. Recently there were several reported cases of broad daylight robbery and chain/purse snatching cases. The police has however not been able to apprehend the culprits thus resulted into all round displeasures among citizens of Rishra. The local MLA has been duly notified and has been under constant surveillance by the NGOs asking him to bring law and order in this part namely Rishra Township.
All
The oldest primary school in Rishra is the Bangla School alias Rishra Prathamik Balak Vidyalaya and the oldest high school is Rishra Uccha Vidyalaya, established and donated by Babu Pramatha Natha Daw and Haridhan Daw in memory of their father Babu Hem Chandra Daw built in the year 1931. Rishra has other reputed schools such as Rishra Vani Bharati, Stepping Stone School, St. Mary's School, Gospel Home School, Radhika Town High School, Loreto High School, St. Thomas Academy, Rishra Anjuman High School, Fatema Girls High School, Rishra Vidhyapith Hindi High school, Rishra Brahmananda Keshab Chandra High School, Saibalini Devi Uccha Balika Vidyalaya, Rishra Girl's High School, Bamunari High School (H.S) etc. which are considered as some of the best schools in the district. Rishra has one famous college named Bidhan Chandra College, named after Dr. Bidhan Chandra Roy.
Rishra has good number of West Bengal board schools as well as CBSE and ICSE board schools.Due to this very reason students from nearby regions that is Konnagar,Sreerampur,Sheoraphuli areas come here.
It was one of the major industrial area in Hugli district, having factories like Himtaj Oil, Jayashree Textiles, Aditya Birla Insulators (a unit of Aditya Birla Nuvo Limited) ICI, Hindustan Glass Factory, Kusum Oil Products Ltd., Berger Paints, PMC Rubber Chemicals, Shaw Wallace, Hastings Jute Mill,Hindustan National Glass, Phosphate Fertilisers, Laxmi - Narayan Cotton Mills, Green Water Technologies Pvt. Ltd., Bindrawala Cables, R.S. Ispat, Wellington Jute Mill, Fort William Industries , The Orion Corporation India. and Kbeatech.
Rishra, as most of the Hooghly district, has shown a sign of a gradual declining of the number of Jute industries in Bengal after the partition of India in 1947. Rishra was home to the first jute mill in India under the British rule (the Hastings Jute Mill).
Some shops also become the entity and characteristics of Rishra. Felu Modak, Economic Medical, Sathyacharan Sweets, Kundu Sweets, Big Ben, Dewtia Udyog, Shaws in Sandhya Bazar, Aapan, Daws in Charbati are some of them.
Many nationalized and private banks have opened their branches in Rishra. To name a few from PSU category: State Bank of India, Allahabad Bank, UCO Bank, United Bank of India (two branches), Punjab National Bank, Central Bank of India and also Hooghly District Cooperative Bank Limited Bank of Baroda Canada Bank; the names of existing private sector banks are Axis Bank and ICICI Bank standered chatered
Rishra is economically well developed.
The municipality is now being governed by Trinamool Congress Party leader Mr. Bijay Sagar Mishra who is the present Chairman of the Rishra Municipality. Bijay sagar mishra replaced shankar prasad shaw (former chairman), who was indulged in an anti-social case.
Rishra has a busy railway station. K.C SEN ROAD connects the railway station to Delhi road (NH2) in the west. and N.K Bannerjee Street and Sasthitala Street connects G.T road to the station. there are many other roads lead to G.T road named N.S ROAD, MAITREE PATH, P.T LAHA Street. there are many playground in the city including a big ground named LENIN GROUND. many skyscrapers are there in the city. 19 storied building situated in the west part of the city RISHRA KEVENTERS. There are many restaurants and eateries like The Southern Spice, Yummy China, The Classic & Appayan Restaurant etc.