Nationality

American




Genre

Literary novels





Name

Richard Powers




Role

Novelist






Born

June 18, 1957 (age 58) Evanston, Illinois, USA (

1957-06-18

)


Occupation

Writer, Professor of English




Period

1985–present (as writer)




Education

University of Illinois at Urbana–Champaign




Awards

National Book Award for Fiction




Nominations

Pulitzer Prize for Fiction, Hugo Award for Best Novella, National Book Critics Circle Award for Fiction




Books

Orfeo, The Echo Maker, The Time of Our Singing, The Gold Bug Variations, Galatea 22




Similar People

Thomas Pynchon, David Foster Wallace, Don DeLillo, William Gaddis, John Barth
Richard Powers in conversation with Scott Timberg at Live Talks Los Angeles
Richard Powers (born June 18, 1957) is an American novelist whose works explore the effects of modern science and technology. His novel The Echo Maker won the 2006 National Book Award for Fiction.
Contents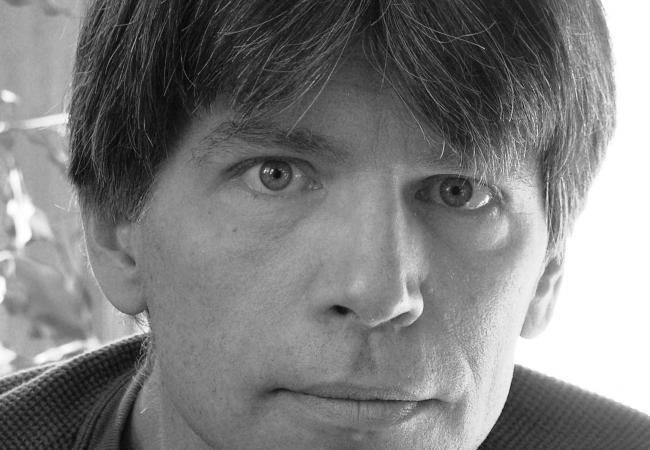 Life and work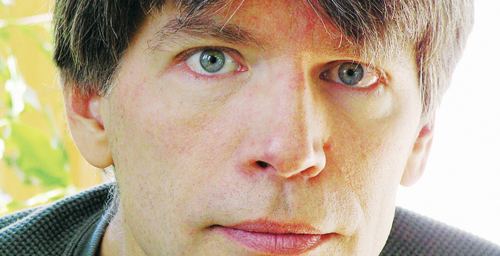 One of five children, Powers was born in Evanston, Illinois. His family later moved a few miles south to Lincolnwood where his father was a local school principal. When Powers was 11 they moved to Bangkok, Thailand, where his father had accepted a position at International School Bangkok, which Powers attended through his freshman year, ending in 1972. During that time outside the U.S. he developed skill in vocal music and proficiency in cello, guitar, saxophone, and clarinet. He also became an avid reader, enjoying nonfiction, primarily, and classics such as the Iliad and the Odyssey.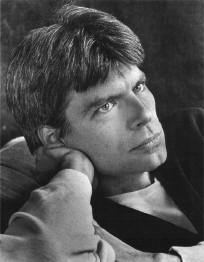 The family returned to the U.S. when Powers was 16. Following graduation in 1975 from DeKalb High School in DeKalb, Illinois, he enrolled at the University of Illinois at Urbana-Champaign (UIUC) with a major in physics, which he switched to English literature during his first semester. There he earned the BA in 1978 and the MA in Literature in 1980. He decided not to pursue the PhD partly because of his aversion to strict specialization, which had been one reason for his early transfer from physics to English, and partly because he had observed in graduate students and their professors a lack of pleasure in reading and writing (as portrayed in Galatea 2.2).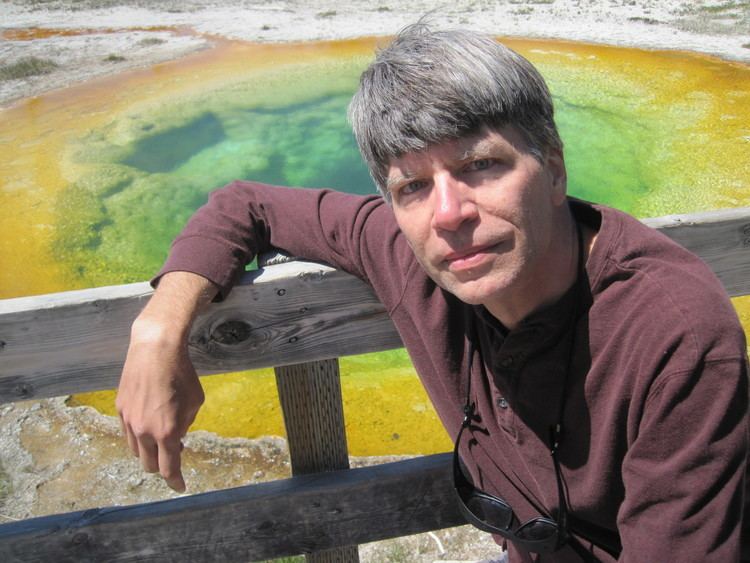 For some time Powers worked in Boston, as a computer programmer. Viewing the 1914 photograph "Young Farmers" by August Sander, on a visit to the Museum of Fine Arts, he was inspired to quit his job and spend the next two years writing his first book, Three Farmers on Their Way to a Dance, which was published by William Morrow in 1985. It comprises three alternating threads. The first is a novella featuring the three young men in the photo during World War I. The second features a technology magazine editor who is obsessed with the photo. The third is the author's critical and historical musings, mainly about the mechanics of photography and the life of Henry Ford.
Powers moved to the Netherlands, where he wrote Prisoner's Dilemma, a work that juxtaposes Disney and nuclear warfare. He followed this with The Gold Bug Variations, a story that ties together genetics, music, and computer science. Powers has said that he moved to the Netherlands to avoid the publicity and attention generated by his first novel.
Operation Wandering Soul (1993), a finalist for the National Book Award, features a young doctor dealing with the ugly realities of a pediatrics ward. It was written mainly during a year's stay at the University of Cambridge and completed when Powers returned to the University of Illinois in 1992 to take up a post as writer-in-residence.
Galatea 2.2 (1995) is a Pygmalion story, about an artificial intelligence experiment gone awry. It was informed in part by Powers' experience as an adjunct faculty member in the Beckman Institute for Advanced Science and Technology at Illinois.
Gain (1998) is a look at the history of a 150-year-old chemical company, interwoven with the story of a woman living near one of its plants and succumbing to ovarian cancer. It won the James Fenimore Cooper Prize for Best Historical Fiction in 1999.
Plowing the Dark (2000) is another novel with parallel narratives, this time of a Seattle research team building a groundbreaking virtual reality, while at the same time an American teacher is held hostage in Beirut.
The Time of Our Singing (2003) is a story about the musician children of an interracial couple who met at Marian Anderson's legendary concert on the steps of the Lincoln Memorial in 1939. Powers displays his knowledge of music and physics in this exploration of race relations and the burdens of talent.
Powers's ninth novel, The Echo Maker (2006), won a National Book Award and was a Pulitzer Prize for Fiction finalist. The novel tells the story of a young man whose brain is injured in a truck accident. Although he largely recovers, he has cognitive impairments, including Capgras syndrome, the suspicion that his sister has been replaced by an imposter. Another important character is a consulting neurologist, modeled to some degree on Oliver Sacks and perhaps Gerald Edelman. The novel explores the themes of cognitive construction of reality, and the relationships between memory and emotional bonds between people, and some of the tensions between the beneficial and exploitative aspects of a famous doctor's work. The events occur along the Platte River in Nebraska, near the shrinking migratory refuge of the sandhill cranes. Social frictions in the story arise out of water and land use disputes.
Powers's tenth novel, Generosity: An Enhancement, was published on September 29, 2009. It features a writing instructor named Russell Stone, who encounters one of his students, Thassa, an Algerian woman who is constantly happy. Meanwhile, journalists and scientists hope to exploit Thassa's joyfulness for financial gain.
In 2010 and 2013, Powers was a Stein Visiting Writer at Stanford University, during which time he partly assisted in the lab of biochemist Aaron Straight.
Powers's most recent novel, Orfeo, was published January 20, 2014. Peter Els, a retired music composition instructor and avant-garde composer, is mistaken for a bio-terrorist after being discovered with a makeshift genetics lab in his house.
Powers has stated that his next novel is to be about trees.
Powers was named a MacArthur Fellow in 1989. He received a Lannan Literary Award in 1999. He currently teaches a graduate course in multimedia authoring, as well as an undergraduate course on the mechanics of narrative, at UIUC, where he is the Swanlund Professor of English.
On August 22, 2013, Stanford University announced that Powers had been named the Phil and Penny Knight Professor of Creative Writing in the Department of English.
Critical response
Reviewer William Deresiewicz has written critically of Powers's oeuvre; in his review of The Echo Maker, he writes of The Gold Bug Variations that "what's missing from the novel is, well, a novel. The characters are idealized, the love stories mawkish and clichéd, the emotions meant to ground the scientific speculations in lived experience announced rather than established. The thinnest of devices are introduced to allow Powers to suspend the plot for dozens of pages at a stretch." But Deresiewicz also noted that his "is hardly the standard view of Powers's work. Over the past two decades, Powers has established himself as one of our most praised as well as one of our most prolific writers of fiction."
In an admiring essay, Canadian novelist Margaret Atwood praised The Echo Maker as "a grand novel—grand in its reach, grand in its themes, grand in its patterning. That it might sometimes stray over the line into the grandiose is perhaps unavoidable: Powers is not a painter of miniatures. Of the two extremes of American mannerist style, the minimalist or Shaker chair (Dickinson, Hemingway, Carver) and the maximalist or Gilded Age (Whitman, James, Jonathan Safran Foer), Powers inclines toward the latter. He gets his effects by repetition, by a Goldberg Variation–like elaboration of motifs, by cranking up the volume and pulling out all the stops".
Awards and recognition
1985 Rosenthal Award of American Academy and Institute of Arts and Letters
1985 PEN/Hemingway Special Citation
1989 MacArthur Fellowship
1991 Time Magazine Book of the Year
1993 Finalist, National Book Award
1996 Swanlund Professorship, University of Illinois
1998 Business Week Best Business Books of 1998
1998 Elected Fellow, American Academy of Arts and Sciences
1999 James Fenimore Cooper Prize, American Society of Historians
1999 Lannan Literary Award
2000 Vursell Award, American Academy and Institute of Arts and Letters
2000 Elected Fellow, Center for Advanced Study, University of Illinois
2001 Corrington Award for Literary Excellence, Centenary College
2001 Author of the Year, Illinois Association of Teachers of English
2003 Pushcart Prize
2003 Dos Passos Prize For Literature, Longwood University
2003 W. H. Smith Literary Award (Great Britain)
2004 Ambassador Book Award
2006 National Book Award for Fiction
New York Times Notable Book, 2003, 2000, 1998, 1995, 1991
Best Books of 2003: Chicago Tribune, Christian Science Monitor, St. Louis Post-Dispatch, Newsday, London Evening Standard, Time Out ( London), San Jose Mercury News
Finalist, National Book Critics Circle Award, 2003, 1995, 1991, 1985
Finalist, Pulitzer Prize for Fiction, 2006
2010 Elected Member, American Academy of Arts and Letters
2014 Man Booker Prize (longlist)
2014 California Book Awards Silver Medal Fiction winner for Orfeo
References
Richard Powers Wikipedia
(Text) CC BY-SA