Net worth

3.3 billion USD (2015)

Years active

1976–present




Residence

Bassano del Grappa,

Veneto

, Italy

Occupation

President of

OTB Group

(the parent company of Maison

Martin Margiela

, Marni, Viktor&Rolf,

Diesel

, Staff International and Brave Kid). Millennium Development Goal Global Leader

Known for

Italian fashion entrepreneur

Awards

2011, Cavaliere del Lavoro,

Rome

, Italy. 2010, Millennium Development Goals Global Leader,

New York City

, USA. 1998 "Advertiser of the Year" and 2010, 2009, 2007, 2001, 1997 & 1992 "Grand Prix" at Cannes Lions International Awards of Creativity, Cannes, France. 2005, Master Honoris Causa, Verona University, Italy. 2004,

Pitti

Imagine Uomo, Florence. Italy. 2000, Master Honoris Causa,

CUOA Foundation

of

Altavilla Vicentina

, Italy.

Books

Be Stupid: For Successful Living, Be stupid for successfull living

Children

Stefano Rosso, Andrea Rosso, Alessia Rosso, Asia Rosso, Luna Rosso, India Rosso

Similar People




Profiles



Renzo Rosso (born 15 September 1955) is an Italian fashion entrepreneur. Referred to as the "Jeans Genius" by Suzy Menkes, he is the President of OTB Group, the parent company of Maison Martin Margiela, Marni, Viktor & Rolf, Diesel, Staff International (manufacturer and distributor of DSquared², Just Cavalli, Vivienne Westwood, and Marc Jacobs Men), and Brave Kid. Founder of the Only The Brave Foundation, a not-for-profit organization, Rosso is also the President of the Red Circle investments; the Diesel Farm in Marostica, Veneto; the Pelican Hotel in Miami; and Bassano Virtus 55 S.T., the professional soccer club of his hometown Bassano del Grappa, Veneto.
Contents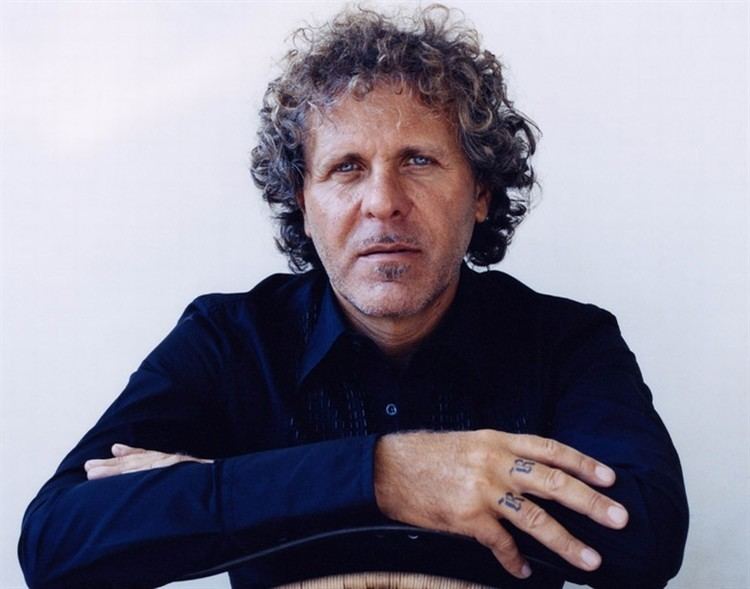 Polimoda Rendez-Vous with Renzo Rosso | Founder of Diesel and President of OTB Group Renzo Rosso
Early life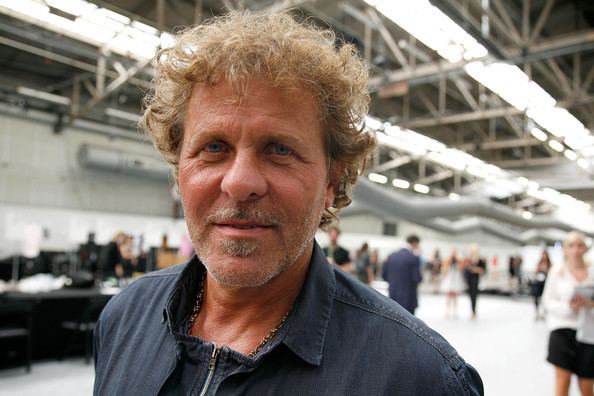 Rosso was born in the village of Brugine in the northeastern Italian region of Veneto. His parents were farmers and he grew up under simple conditions, regularly helping his father after school. Having seen the laborious life required for a farmer, Rosso aspired to do something different from his parents and in 1970 began studying industrial Textile Manufacturing at the Marconi Technical Institute in Padua. There, he produced, at the age of 15, his first self-designed garment, a pair of low-waist bell-bottomed jeans using his mother's Singer sewing machine. He kept experimenting with different jeans models and would give each pair to friends or sell them at school for about 3500 lire (equivalent of 1,80 Euro in current prices). In 1973 he began studying Economics at the University of Venice, where in addition to helping his father on the farm, he also financed his studies by working as a mechanic and as a carpenter.
Beginnings of Diesel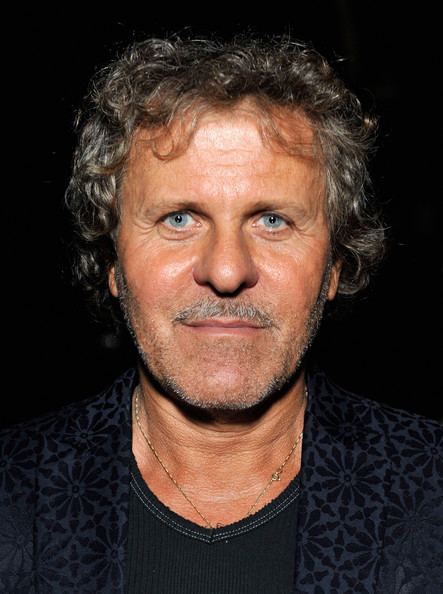 Rosso dropped out of the University of Venice in 1975 and began to work as a Production Manager at Moltex, a local clothing manufacturer that produced trousers for various Italian clothing labels. Moltex' parent company, the Genius Group, was run by Adriano Goldschmied who would eventually become Rosso's mentor and future business partner. During Rosso's first two years at Moltex the company grew rapidly. In 1978, after Rosso had managed to increase the company's production beyond what Goldschmied actually considered possible, Rosso wanted to leave the company in order to start a new business on his own. However, Goldschmied convinced Rosso to stay by offering him a 40% stake in Moltex and by agreeing to form a new company together, thus forming Diesel. Following the new partnership, Rosso also became shareholder of the Genius Group, which gathered brands such as Replay, King Jeans and Vivai. Created Goldie label which Katharine Hamnett designed a collection for, before launching DIESEL among others.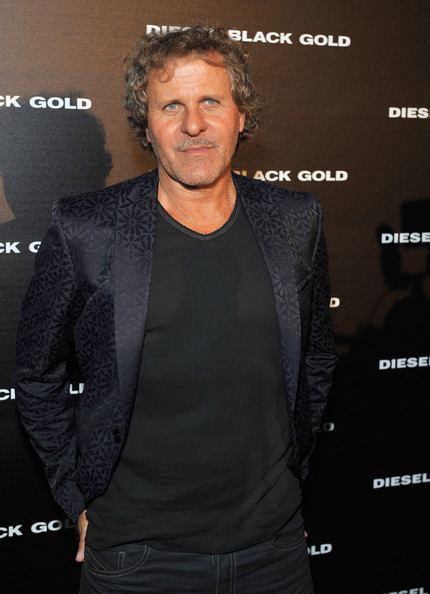 The brand name Diesel was chosen because 'diesel' was considered to be the 'alternative fuel' in the current oil crisis, and Rosso and Goldschmied liked the idea of their brand being perceived as an alternative jeans brand in contrast to the prevalent casual wear brands. Furthermore, since the word was an international term pronounced equally all over the world, it appealed to Rosso's view and that the global fashion market was not segmented by national borders, but by people's lifestyle. In 2004, after having followed those core values for nearly 20 years, CNN accredited Diesel for being "the first brand to believe truly in the global village and to embrace it with open arms." In an article by The NY Times in August 2013, it was estimated that Diesel had sold more than 100,000,000 jeans since 1978.
Diesel acquisition
In 1985 Rosso wanted to achieve creative freedom over the brand's direction and took complete control of the company, by trading his shares in the Genius Group, at the time Diesel's parent company, for Goldschmied's remaining shares in Diesel. Following the launch of Diesel Kid the year prior, at the time called Dieselito, sales of the Diesel-branded clothing had by that point reached about $5 million annually. Wanting to focus on denim, Rosso began experimenting with different ways of treating the fabric with stones and washes. Then, after handpicking team of likeminded designers in the late 1980s, the company began a period of remarkable growth and expansion.
Diesel in the 1990s
During the first of the 1990s Rosso pioneered Diesel into the fashion world and set the grounds for its establishment in global markets. In 1991 the company launched its first international marketing effort with the highly successful 'guides for successful living' campaign series. In 1992 the campaign, which was Diesel's first advertising campaign ever, won a Grand Prix at the Cannes Lions International Advertising Festival, the world's leading awards in advertising. Later on that same year Diesel launched the campaign on TV and would eventually become part of the company's global communication work for a decade to come, bringing in multiple advertising awards across the world.
Diesel Farm
In late 1992 Rosso purchased a farm close to the Diesel headquarters in Molvena, province of Veneto, where he began producing wine and olive oil under the name Diesel Farm. Initially the purchase was meant as a gift to his father, who until then had questioned his choice of career, but then for the first time understood that his son had in fact become a successful business entrepreneur. At the time of the purchase the farm and its land was at risk of getting divided into separate lots for multiple buyers, but Rosso was able to prevent this by taking charge of the whole estate. Today the land and the old farm buildings are considered a nature reserve.
55DSL
In 1994 Rosso created a new sports line and sub-brand, called 55DSL, which was inspired by the passion for snowboarding he shared with his sons. The first collection was titled 'FW94, Subzero Winter' and consisted of 55 pieces. That same year, 55DSL became one of the first clothing lines to endorse snowboard competitions around the world, starting with competitions in Riksgransen, Sweden. The competitions featured several now legendary snowboards pioneers like Todd Richards and Peter Line. In the following years 55DSL progressively became an independent brand and in 1999 moved from Diesel's headquarters in Molvena, Italy, to Balerna, Switzerland. There it remained until 2005 when its headquarters re-located back in Italy. Since the mid-2000s it has been spearheaded by its Creative Director and Rosso's eldest son, Andrea Rosso, who, after learning to sew at the age of 13 and starting to work as a quality controller in the Diesel factories at the age of 16, went on to New York City where he completed his graduate studies at the Fashion Institute of Technology. Since then 55DSL has established itself as a globally recognized urban and street brand that is well known for its vast variety of collaborations. This includes collaborations with independent artists like Eric Haze, Alex Fakso, and Turbokrafen; action sports legends Joel Tudor, Tony Hawk, Steve Berra and Lukas Hoffman; musicians Steve Aoki and Bloody Beetroots; art foundations Poo on Art and Two Steps Back, and global brands like Adidas, Coca-Cola Zero, MTV, EA Sports, Yoox, Manhattan Portage and Panini.
The Pelican Hotel
Also in 1994, Rosso reopened the Pelican Hotel on Miami's South Beach strip. The hotel, which was an historical Art Deco building constructed in 1939, had been restored under the direction of his Creative Team after Rosso had fallen in love with the building in 1991 and purchased it one month later. Its kitsch, retro-styled interior with each room being independently designed and different from the others, was considered unique for its time and contributed to Diesel's image of the 'Successful Living' lifestyle. Several years later the hotel was listed by British daily newspaper The Independent as one of the world's "best fashion hotels". Other brands included in the list were hotels by Missoni, Armani, Bulgari and Ralph Lauren, which had all been opened after the Pelican.
Diesel in the late 1990s
In the second half of the 1990s, Diesel continued to ignore common marketing rules and began to establish itself as a major brand in the global fashion market. This was a result of Rosso's ambition to always break new grounds and his aspiration to work with most creative agencies and photographers around, including David LaChapelle, Terry Richardson, Ellen von Unwerth, Rankin, and Erwin Olaf.
In 1995, Diesel became the first major fashion brand to embrace the Internet with the launch of www.diesel.com, which two years later was followed by the first online store of any fashion brand. Later in 1995 the company also launched one of its most popular yet provocative campaigns ever, featuring two kissing sailors staged at the peace celebration of World War II. Shot by photographer David LaChapelle, it was the first major public advertisement to show a homosexual couple kissing and was published at height of the Don't ask, Don't tell debates in USA, which had led the U.S. Government to refuse entry for openly gay, lesbian, or bisexual persons from military service. In a long article published by Frieze in 1996, the advertisement was credited for its "overarching tone of heavy-handed humor and sarcasm".
In the late 1990s, Diesel began opening a large number of stores around the world, starting with its first ever mono-brand store, located on Lexington Avenue in New York in 1996, which was followed by stores in Milan, Paris and Rome. In contrast to common retail norms of the time, Rosso decided that each Diesel store should be styled independently. Occasionally, he would also collaborate with famous artists in this progress, as in 2003 when he let the artist Stephen Sprouse personalize the Union Square Diesel store in New York with graffiti. Rosso also opened up new locations to showcase the creativity of the Diesel Creative Team, such as the Diesel Denim Gallery in New York and Osaka, Japan. The galleries showcased hand-treated denim of the highest quality and gave exhibition space to young, local artists. The Diesel Denim Galleries were much acclaimed by the fashion press and were described by The New York Times' Suzy Menkes simply as "super-cool".
Diesel in the 2000s
Throughout the 2000s Rosso increased Diesel's share in the global fashion market, mainly through opening more company owned stores, embarking on a series of brand collaborations, and by expanding on the business of Diesel.
Collaborations
In 2002, Rosso was asked to collaborate with Karl Lagerfeld on a denim collection for the designer's Lagerfeld Gallery. The collection, which was titled Lagerfeld Gallery by Diesel, was co-designed by Lagerfeld and then developed by Diesel's Creative Team. It consisted of five pieces that were presented during the designer's catwalk shows during Paris Fashion Week and then sold in very strict limited editions at the Lagerfeld Galleries in Paris and Monaco, and at the Diesel Denim Galleries in New York City and Tokyo. During the first week of sales in New York, more than 90% of the trousers had already been sold out, even though prices ranged from as high as $240 to $1840. In a statement after the show in Paris, Rosso said "I am honored to have met this fashion icon of our time. Karl represents creativity, tradition and challenge, and the fact that he thought of Diesel for this collaboration is a great gift and acknowledgement of our reputation as the pret-a-porter of casual wear."
In 2003, Rosso asked legendary street and graffiti artist Stephen Sprouse to do a take over of Diesel's Union Square store for New York Fashion Week in the following September. As part of the collaboration Sprouse designed a series of limited edition jeans, T-shirts and hats, and made a complete makeover of the Diesel store, which meant adding his renowned Day-Glo design to windows, interiors, and outer building exteriors. At the launch of the event, Rosso explained the project as "first and foremost a tribute that we wish to pay to one of the most groundbreaking and far-reaching artists of our time, someone who went beyond categorizations, means of expressions, and gender- a common approach at Diesel."
Business partnerships
In 2007, Rosso and Diesel partnered with L'Oreal for the production of Diesel's first fragrance, titled Fuel For Life. This was followed by a partnership with Italian carmaker FIAT in early 2008 to re-design the classic Fiat 500. Originally being one of FIAT's most popular models ever, the new version, simply titled '500 by Diesel', featured several unique design details throughout the car's interior and exterior and was only produced in 10,000 units.
In the spring of 2008, Rosso launched a collaboration between Diesel and sportswear giant Adidas. After Diesel made a special denim collection for Adidas that was exclusively available at Adidas Originals stores, called Adidas Originals by Diesel, the collaboration then developed into a number of additional product collaborations between Diesel, as well as its sister brand 55DSL, and Adidas.
In January 2011, Rosso took Diesel into its first sponsorship of the Grand Prix motorcycle racing, the MotoGP, through a partnership with the iconic Italian manufacturer Ducati. Following the deal, Rosso said "This season in particular is extraordinary and with the arrival of Valentino Rossi, the association between our brands is perfectly in line with our 'Only the Brave' philosophy".
In May 2011, Rosso launched the first ever Diesel bicycle, together with award-winning bicycle manufacturer Pinarello. Built as a single-speed, city bicycle with a hydro formed aluminum frame, the collaboration marked one of the first true collaborations between the bicycle and the fashion industry.
Diesel Black Gold
In February 2008, Rosso launched a new, premium line extension called Diesel Black Gold. The new line combined Diesel's original expertise in denim and casual wear with the craftsmanship of tailoring. Through its collections of artfully distressed denim and leather, new twists on traditional garments and iconic blends of past and future, Diesel Black Gold has become the largest non-designer label in the contemporary high-end fashion market, and has successfully managed to become a casual alternative to other luxury brands Sophia Kokosalaki left her position in 2012, and Andreas Melbostad was appointed in October 2012 as Creative Director of Diesel Black Gold womenswear collections; his first show was a success with style. com claiming him to be "the perfect man for this label".
Successful Living from Diesel
In 2009, Rosso launched Diesel's first home collection, called Successful Living from Diesel. Produced together with pioneering Italian manufacturers Moroso, Foscarini and Zucchi, For Successful Living from Diesel was credited by Wallpaper magazine for its style and comfort when it premiered at Salone del Mobile in April, 2009.
Uffie x Diesel Capsule Collection
In 2010, Diesel launched a collaboration with the young electro-popstar Uffie, called the Uffie x Diesel Capsule Collection. The collection featured 12 female pieces of denim and leather, that all were modeled by Uffie herself and available for purchase on the Diesel website.
Advertising and campaigns
In the early 2000s Rosso and Diesel began to implement a mindset into their global marketing strategy that "put sales and profit second to building something special for customers, often by creating interactive user experiences that are not directly connected to retail, sales or stores." In a research study of innovative businesses presented by The Times, much of Diesel's successful growth in the early 2000s was accredited to this mindset. The study concluded that "Diesel is an experience which interacts with and entertains its customers with a far deeper relationship than other brands", and that "It is always about engaging with the customer as opposed to selling at them: creating an enjoyable two-way dialogue as opposed to a hollow one-way monologue."
In 2007 this approach took another step, leading to the infamous 'Heidies'. It mocked the phenomenon of reality TV and was one of the first ever campaigns by a fashion brand solely based on the Internet. It featured two models that were locked inside a room and who did whatever the online viewers suggested. The models played two mentally crazy women who, wanting to claim their 15 minutes of fame, had taken an intimate Diesel sales guy as hostage, closed themselves up in a hotel room and hijacked the company's website; requesting that they be selected for the next Diesel advertising campaign. The employee was said to work for Diesel Intimate, as the campaign was in fact the launch for the brand's new line of intimate and beachwear. The campaign became a huge success, and reached over 100,000 views daily while it was live. It was awarded at the Cannes Lions International Advertising Festival that same year.
On October 11, 2008, Rosso and Diesel celebrated the company's 30th anniversary through hosting 17 parties around the world all broadcast live online and spanning across 24 hours. Following the opening in Tokyo, the live stream continued to Beijing, Dubai, Athens, Helsinki, Amsterdam, Milan, Zurich, Munich, Paris, Stockholm, Copenhagen, Barcelona, Oslo, London, Sao Paulo and finally ended in New York, with Rosso's attendance. The event featured live performances by Daft Punk, Earth Wind and Fire, 2manydjs, Mark Ronson, New Young Pony Club, and a pregnant M.I.A that that broke her retirement for the occasion. In addition there were neverseen before mash-ups with Chaka Khan feat. Franz Ferdinand and N.E.R.D. feat. Hot Chip.
The event was advertised through the release of a video titled 'Diesel SFW XXX Party Video', which immediately went viral and spread rapidly across the Internet, mostly due to its ironic take on 1980s style pornography. By 2011 it had been viewed more than 20 million times online and classified as one of the most successful viral campaigns ever. Additionally, the anniversary event also featured the production of a limited edition pair of jeans, called 'The Dirty Thirty'. The denim, which were for sale for one day only (on the date of the birth of the brand) at the extremely discounted price of €30 and modeled by Daisy Lowe, caused 'hysteria' and lead to consumers to form mile-log lines outside Diesel stores around the world. These jeans were sold out within just a few hours worldwide.
Throughout the 2000s Rosso and the Diesel Creative Team also continued working with a number of famous photographers and agencies, including Jean Pierre Khazem, Carl de Keyzer, Finlay McKay, Elaine Constantine, Mert Alas & Marcus Piggott, Johan Renck, and Terry Richardson, the latter for the celebrated "Global Warning Ready' campaign of 2007. In 2001, 2007, 2009, and 2010 Diesel was given Grand Prix awards at Cannes Lions International Advertising Festival.
Talent support
In the early 2000s, Rosso pushed Diesel to start reinvesting part of the company's marketing budgets back into the creative community, by financially supporting young, creative talent. This led to Diesel initiating projects like Diesel:U:Music,4560 Diesel New Art and Diesel Wall, and become a founding partner of ITS (International Talent Support). Furthermore, the company also helped launch Pocko's affordable art books in 1999, and for a number of years sponsored projects like Online Flash Film Fest and Semi-Permanent.
In 2001, Diesel:U:Music was founded with a vision to support unsigned bands and as a reaction to an overly commercialized music industry. Consisting of an independent jury with artists and producers such as Ian McCulloch, Mark Ronson, and Ronnie Wood, the jury annually reviewed thousands of demos from around the world and selected winning, unsigned bands. By partnering with record labels like Warner Music or media publishers like Vice, the winning artists were offered records deals and media publicity. In 2006, the project consisted of an awards show that was broadcast live on Channel 4 in Great Britain and featured legendary avant-garde rock band Roxy Music. In 2009, the project hosted a global tour and radio station. The tour featured live performances by artists like Kanye West and The Roots, who supported the competition's winning younger bands, The Terror Pigeon Dance Revolt! and HEARTSREVOLUTION. Produced in London, The Diesel:U:Music radio station as hailed by The Guardian and The Daily Telegraph for its unique quality programming, and had shows hosted by everyone from Grandmaster Flash to Franz Ferdinand. In an interview with Dazed & Confused, Rosso explained the purpose of the project, stating that "It's about giving people the tools and the seeing them succeed and excel in their creativity". Through its 10-year history, the Diesel:U:Music winners included Diplo, Mylo, DJ Yoda and The Cool Kids.
In 2002 Rosso and Diesel became founding partners of ITS (International Talent Support), a competition for young designers and fashion photographers. While Rosso has often been a member of the jury, Diesel sponsors the competition financially. In 2005, the founder of i-D Magazine, Terry Jones, credited ITS for "dedicating so much passion and commitment to the selection of designers, like no other organization."
In 2003 and 2004, Diesel began supporting local, young artists through the Diesel New Art and Diesel Wall competitions. Diesel New Art was open to graduating artists working across various media, and would sponsor winning artists with solo exhibitions, shows at international art fairs, or promotion through internationally published catalogues. In Diesel Wall the company purchased large, unused facades in major cities and transformed them into popular exhibition spaces. Winning artworks were then selected by an independent jury, and displayed on the walls for a longer period of time throughout the year. During the years a few of the jury members have included curator Hans Ulrich Obrist, film director Bigas Luna, art director and graphic designer Peter Saville, artist Patrick Tuttofuoco, art director Jerome Sans and editors Helena Kontova and Stefano Boeri.
Founded in 1989, ANDAM (National Association for the Development of the Fashion Arts) seeks, in the words of its president Pierre Berge, "to identify emerging talents in contemporary fashion design and offer them the means to exist, to produce a runway show during Paris Fashion Week, and to establish and develop their label in France, thus perpetuating the dynamism of the Parisian fashion scene." Thanks to its sponsors (Fashion GPS, the Pierre Berge Yves Saint Laurent Foundation, Longchamp, Yves Saint Laurent, Galeries Lafayette, thecorner.com, OTB, LVMH, Swarovski, Hudson's Bay Company), as well as of two public institutions, the DEFI and the French Ministry of Culture and Communication, ANDAM is the largest international fashion Prize, a driving force in the development of new fashion designers in France. Renzo Rosso, was the mentor of the 2013 ANDAM finalists. In addition to the financial endowment of the prize, the winners benefited from the strategic, creative and commercial coaching of a worldwide fashion industry entrepreneur, helping the winners develop their label and build an international reputation.
Nicola Formichetti
In the spring of 2013, Rosso named Nicola Formichetti, the former stylist of Lady Gaga and creative director of Mugler, as Diesel's first ever Artistic Director. The announcement followed days of speculation and was met with positive response across the fashion world and daily news press. In an interview with V Magazine following the announcement, Rosso said "I finally met somebody as crazy as I am", and explained that Formichetti's new responsibilities will be overseeing "the total view" of Diesel's brand, including product, communications, marketing and interior design.
Formichetti's first project's included launching a groundbreaking crowd-funded advertising campaign with Tumblr. The campaign, titled #Reboot and shot by Inez van Lamsweerde and Vinoodh Matadin, featured prominent, young creatives ranging from graffiti artists to film students instead of common models, with varying body shapes, sizes and personal styles.
OTB
In the early 2000s, Rosso began investing in other fashion designers and companies that he admired for their creativity, but which often lacked financial stability; he independently emerged as a major player in the world of fashion. In 2000, Rosso made his first acquisition when he purchased Staff International and in 2008 created the holding group, OTB Group (Only The Brave). In February 2013, the group consists of Maison Martin Margiela, Marni, Viktor & Rolf, Diesel & Staff International, the latter being the manufacturer and distributor for a number of other fashion labels. In August 2013, The New York Times reported the group to have more than 6,500 employees worldwide.
Staff International
In October 2000, Rosso purchased Staff International, an Italian fashion manufacturing and distributing company that licensed brands such as Vivienne Westwood and Martin Margiela. Thanks to its production skills, effective logistics, distribution expertise and creative talent, Staff International has gained a strong reputation in the pret-a-porter sector, enabling it to work designers and brands such as Karl Lagerfeld, Emanuel Ungaro, Valentino, Costume National, Clements Ribeiro and Missoni, among others, whilst keeping the production for Viktor & Rolf and Maison Martin Margiela. Following the purchase, Rosso brought onboard licenses for DSquared2 in 2001, Marc Jacobs Men in 2008, and Just Cavalli in 2011.
Maison Martin Margiela
In 2002 Rosso purchased the majority of the stakes in the Maison Martin Margiela fashion house. Like Rosso, Maison Martin Margiela always had a profound admiration for vintage and authenticity. In the 1990s he became famous for his concept of deconstruction, where he made re-designs of old wigs, canvases and vintage silk scarves, which were transformed into hand-made couture garments. Other similarities between the two can be seen in Maison Martin Margiela's alternative methods in marketing and communication, where the designer continuously refused to partake in face-to-face interviews or photos, and always enforced media relations to be conducted by fax or email. Since the early 2000s' he has been widely acknowledged as one of the most influential and enigmatic designers on the global fashion stage. In December 2009, it was reported that Martin Margiela had quietly left the fashion house.
In an interview with Women's Wear Daily in 2004, Rosso explained his admiration for Maison Martin Margiela: "It's about being unique, and it appeals to people with strong personalities who don't want to follow the crowd." Following an investment phase by Rosso to improve production and sales, open more boutiques and add product lines, Maison Martin Margiela had by 2005 increased their sales to €30 million, compared to €15 million in 2002. In 2008 the company showed profitability for the first time since the acquisition, reaching sales above €60 million. In an interview with Suzy Menkes in 2005, Rosso explained the success as the result of a new management structure within the company, which Rosso had initiated in order to give Martin Margiela more freedom and time for creativity. "He can just create, I take care of all the rest." Further on, Rosso explained that Martin Margiela himself was always fully independent, saying that "It is still 100 percent Margiela - he checks every single fabric and fitting, and I can propose but he can refuse."
During the first years following the acquisition there were various rumors of problems between the two. However, this was frequently denied from both sides. In a unique letter dialogue between Malcolm McLaren and Martin Margiela, published by The New York Times in 2005, McLaren asked how it was working for the "tough, swaggering cowboy" Renzo Rosso. Margiela's response was "We are very, very happy with the way our collaboration with Renzo is building. Renzo has brought us more stability, financial and spiritual we are growing together in the best way possible."
Viktor & Rolf
In July 2008, Rosso purchased the majority of the stakes in Viktor & Rolf. Following the deal, Rolf Snoeren, of Viktor & Rolf said to The New York Times "We have high ambitions. We talked for two years because it is such an important step. We wanted to make sure we marry the right partner. Renzo understand's creativity and has the vision and power to make a success."
Rosso's ability to do the unexpected is evident in the history of Viktor & Rolf as well, who have been described as the fashion industry's most 'unpredictable showmen'. While their collections are always highly anticipated for their level of entertainment and amusement, their shows tend to utilize astonishing techniques. For instance once they had models wearing clothing upside down and carrying their own bulky lighting structures. In their famous "One Woman Show" in 2003, they employed actress Tilda Swinton, and models that resembled her, for the complete catwalk. For the spring/summer presentation in Paris, 2009, the duo controversially opted to broadcast their show solely on the Internet, instead of doing a live runway. In 2008, the same year that the brand was purchased by Rosso, a retrospective exhibition of their work was held at the Barbican Centre in London, Europe's largest performing arts center. Too much acclaim of the press, the show included many pieces of the designers famous dolls.
Marni
On December 20, 2012, OTB acquired an undisclosed majority of the stakes in Marni, an Italian fashion house founded by the Castiglioni family in 1994. Following the deal, founder Gianni Castiglioni said, "I am satisfied of the agreement reached with OTB. This is an extraordinary opportunity of further development for our company, whilst preserving the brand's identity and the entrepreneurial spirit of our family." In a comment to The New York Times' Suzy Menkes, Rosso said he believed he could help Marni achieve "new, incredible goals." In an interview with WWD, he explained that that "Marni represents exactly the concept of fashion I would love to see associated with OTB - a style that's unique, recognizable, individual, fresh and modern; an international outlook. I have an incredible respect for Consuelo's talent and I am sure that the association between her creative vision and the support and know-how of OTB will take Marni to new, incredible goals."
After months of speculation, the purchase was met with a positive response across the fashion industry and boosted Rosso's plans on developing a modern fashion conglomerate through OTB. WWD credited the deal to further help Marni's international expansion, while Reuters reported it being "a rare case in a luxury industry where most deals are made in France and Asia", that "confirms Rosso as a dynamic fashion entrepreneur in Italy." Though Italy is among the top fashion producers in the world, it has not seen as much unification within the industry compared to France, much due to its fragmented, family-owned industry".
Results
In retrospect, the acquisitions by Rosso have widely been considered financially and artistically successful on mutual levels. For Staff International the turnover grew from €25 million to €200 million following the first years of the acquisition. As DSquared2 emerged from underground status to a major brand in 2003, Rosso was credited to be one of its key factors to success and in 2009, British daily newspaper The Times credited Rosso for making it a globally recognized brand.
Additionally, many of the designers have acknowledged Rosso for how he has respected their creative freedom. In 2005, Martin Margiela himself said in a public statement how much he appreciated working with Rosso. In 2010, Viktor Horsting and Rolf Snoeren of Viktor & Rolf said "Rosso is unique, a businessman who is also creative and would not interfere with our aesthetic and quality-control. He is the perfect fit".
Style and vision
Called the 'denim-god' by British cult magazine Pop and the 'King of high-end casual wear' by The New York Times, Rosso has been credited for establishing the market for premium denim and creating the pret-a-porter of casual wear.
Creative vision
In Rosso's original idea for Diesel he envisioned creating denim-centric casual wear that had its own distinctive style, and which lead but didn't follow common trends. In 2008, Rosso explained: "I was born in the 50's, and I grew up with the 'American myth' in my head and in my eyes: James Dean, Marlon Brando, Coca-Cola and, of course, jeans. I was completely fascinated by that world, as most kids were. So, when I created Diesel, it was natural for me to concentrate on the product that I felt was close to my mentality, denim." At the time, denim had only recently evolved from a working-class uniform and was still relatively cheap. After Rosso acquired full control of Diesel in 1985 he began focusing on hand-treated denim, which meant he would 'age' the denim himself by scrubbing it with stones and sandpaper.
In an interview with Suzy Menkes in 2003, Rosso explains the difficulty he had in the beginning with selling treated vintage-styled jeans. "When I started a vintage collection, nobody had heard about it. Today it is easy to talk about 'vintage'; 25 years ago when we did stonewashed jeans, customers sent them back. What guy wanted $99 jeans when $50 was the normal U.S. price? Every style step was difficult." Today Rosso is recognized for having transformed the jeans market, and Diesel is renowned for its technical innovation in product development, techniques for distressing the denim and capability in creating new fabrics. In 2004 Rosso explained this process: "When you are stonewashing jeans, you can add chemicals, which reduces the process to a half hour in the machine. Or, you can use just water and stones, which takes at least three and a half hours. We use the second solution."
In 2001 Rosso's ambition to elevate the status of denim took another step when Diesel launched the Diesel Denim Gallery in New York, Tokyo and Osaka. After the Diesel Creative Team had independently handcrafted each pair, the denim was showcased as art pieces part of very limited edition collections, alongside art installations made by local or international artists. A few years later, Rosso explained this ambition, saying "My strongest aspiration has always been to make good and quality things. I've never worked for money in my life. My passion, my strength, my enthusiasm comes from the will of making something before- and better- than others"
Influences
Rosso's deep passion for vintage items has been evident in every Diesel collection since he took charge of the company in 1985. In the first Diesel collections that came in the years that followed, Rosso would mix Americana and vintage clothes with everything from science fiction to the Wild West, using props that ranged from old detergent packages to objects found in junk shops. The style created an atmosphere that enhanced the collections, store decors and advertising campaigns. In a famous interview with Women's Wear Daily, Rosso once said "I don't believe in the concept of new. An older object has more charm than a new one, so do the stores, even when they are new they must not look so." It was also this passion for vintage that became the common ground on which Rosso's background from Diesel met with the aesthetics of Maison Martin Margiela, who has used authentic vintage garments in all of his collections since 1989.
Besides 'vintage', Rosso has often said his biggest inspiration is his family, street fashion of the world, and popular culture, confessing that he regularly reads 150 magazines a month to stay up to date.
Autobiographies
During his life Rosso has published three books, titled 'Forty' (Diesel, 1996), 'Fifty' (Gestalten Verlag, 2005) and 'Be Stupid: For Successful Living' (Rizzoli, 2011). Published in English, Italian, German, Japanese and Korean, 'Be Stupid: For Successful Living' is a manual of practical and theoretical business advice that draws on his experience as a creative entrepreneur, where he explains how the braveness to make brave decisions and the ability to see things for how they could be has helped him build a successful company. It follows the concept of Diesel's award-winning 'Be Stupid' campaign from 2009, which is based on a philosophy Rosso has practiced much throughout his life and career.
Published for Rosso's 40th and 50th birthdays respectively, 'Forty' and 'Fifty' look at the key moments in Diesel's history, from its "jeans & workwear" beginnings followed by its years of groundbreaking advertising, to its current premium positioning. The latter publication includes contributions from the Dalai Lama, Vivienne Westwood, Paul Smith, Alexander McQueen, Maison Martin Margiela, Bono, Vincent Gallo, Naomi Campbell, Terry Jones, Kevin Roberts, Peter Saville, Dazed & Confused, Numero and Vogue.
Management style
After taking charge of Diesel in 1985, Rosso strived to build a team of international, like-minded designers. Thereafter, and ever since Diesel established itself on the international market, Rosso has consistently credited the company's success to his hard-working staff. When Diesel was awarded "Advertiser of the Year" at the Cannes Lions International Advertising Festival in 1998, Rosso wanted to play a prank on the organizers. When he was asked to come onstage, he surprised the 3,000 guests by bringing his Creative Team on stage; all dressed the same way and wearing identical wigs that mimicked his curly hair. Before accepting the award, he introduced everyone in his team one-by-one to the audience, and explained that the prize in fact belonged to his hard-working team, not just himself.
Rosso often refers to the company "as his other family" and would until the late 1990s hire every new employee himself, often by looking for creative people at unexpected locations and simply ask if they would come and work for him. Since 2000, Rosso has used Diesel's partnership with ITS as a method for scouting talented young designers, by welcoming the winning designer to complete a paid six-month internship at the company's design headquarters.
Throughout his career, Rosso has encouraged his employees to feel comfortable in expressing themselves, and to dare to make risky decisions. In the book Fifty, Rosso's management style was explained by some of Diesel's employees as "he listens to you and appreciates your advice, and even though he remains the boss, he's not inflexible. The whole concept of the brand is freedom and self-expression, so he's tried to see it that we can express ourselves through our work."
During the 2000s, Rosso became known for throwing major parties for the companies employees and fans, to thank them for their contribution to the company's success. In September 2003, Rosso and Diesel organized a large party for its employees and people living in Rosso's hometown, Bassano del Grappa, to celebrate the company's 25th anniversary. During a 15-hour festival that featured performances by Moby, Jovanotti, Puppetmastaz and DJ Yoda, among others, 25,000 square meters of parkland had been transformed into a "Dieseland". The event entertained more than 40,000 visitors, including celebrities like Naomi Campbell, who not only had flown in just for the occasion.
In October 2008, when Diesel was about to celebrate its 30th anniversary, Rosso had requested the company "once and for all show the world how to throw a good party". This resulted in a massive event that took place across 17 major cities around the world during 24 hours. It featured performances by artists like M.I.A., Chaka Khan, and N.E.R.D., and totaled more than 80,000 visitors onsite, and more than one million viewers online.
In 2010, Rosso threw a large party to celebrate the company's new headquarters in Breganze, for all of the headquarters employees. The party, which hosted more than a thousand guests, featured live performances by some of Rosso's personal friends and favorite artists, including Wyclef Jean, Pharrell Williams and Jovanotti.
Business strategy
Ever since Diesel established itself as a global fashion brand, many have seen Rosso's brave vision and bold mind as one of the key factors to Diesel's breakthroughs and overall success. Hailed by The New York Times to have "innovation his permanent state of mind" and by Business Week to have achieved "one of the greatest marketing success stories in the fashion world", Rosso was in 2004 credited to have the "high-voltage vision that lifted advertising out of its moody doldrums, swept international awards and kept fashion hounds thirsting." Starting with Diesel's first ads in 1991, his irreverent approach has shocked the advertising establishment, won accolades, and inspired a generation of copycats. Diesel was the first to poke fun at the marketing of fashion, starting with campaigns that pictured exaggerated overweight people wearing Diesel jeans.
According to Rosso, this courage is also why he is frequently praised for foreseeing and setting trends, whether it is for design, advertising or business ventures, saying that "…being brave, being confident with oneself, wanting to innovate and challenge, and never being satisfied. It means being open to new things and listening to your intuition". One such example is when the brand was experiencing great financial growth and success in the late '90s, and Rosso decided to narrow the distribution points of sales from 10,000 to 5,000 in order to gain better control over the consumer's general brand experience. In an interview with the founder of i-D magazine, Terry Jones, Rosso explained "I actually prevented Diesel from growing too big, because I wanted us to maintain our credibility… We don't want to be the biggest- we want to be the coolest of the biggest."
Another example of how Rosso has done things differently can be found in the concept of the Diesel stores, which have been independently styled to mirror local creativity and taste. "Years ago, taking the opposite approach to that of our competitors, we decided that we would make each of our stores different, to reflect the tastes of local consumers. We would seek advice from people who would be working in the stores and from local designers. That's why the store in London is so different from the store in Paris, and the store in Carnaby Street is different from the one in King's Road. We don't treat consumers like some formless mass who blindly follow the same dress code." Rosso explained in 2005.
Investments
At the end of the 2000s Rosso began to make investments through his private investment company, Red Circle S.R.L. This, together with the successful growth of OTB (the Only The Brave holding group), lead to media often comparing him to the French businessmen Bernard Arnault and Francois Pinault, the chairmen of the LVMH and PPR conglomerates respectively, who own several of the world's leading luxury brands. However, in an interview in April 2011 with Italian daily newspaper Corriere della Sera, Rosso stated that he never intended to follow their route, but that he instead wanted to build a conglomerate that is "more democratic" and almost an alternative. "I have great respect for luxury, a sector that is doing very well, but it is too conservative. My dream, however, is to be a meeting point for the brands of new generations, who will be future leaders."
Rosso's first investment through Red Circle S.R.L. was made in March 2009, when he purchased 4,9% of the stocks in Yoox, an online mail-order retailer of multi-brand clothing. In the spring of 2011 he increased his shares to 6% and later stated that he was looking to purchase more shares, if anyone else was willing to sell.
In April 2011, Rosso purchased a 20% stake of the start-up incubator H-Farm. The investment was one of the first major investments where a businessman from the fashion industry chose to invest in the high-tech market. Founded in 2005 and based outside Venice, H-Farm makes seed investments in new startups. With offices in Seattle, Mumbai and London, it invested $13.62 million in 26 startups during its first five years. Following the deal, Rosso said "I'm a great fan of H-Farm which I always associate to the Silicon Valley: 250 young people connected with thousands of creative people all over the world. It's like a hothouse of ideas and innovation that constantly stimulates my vision of the world and of the way to do business. The digital world fascinates and excites me, my personal investment choices are clearly showing it."
Only The Brave Foundation
In 2008, Rosso launched the Only The Brave Foundation, a not-for-profit organization and foundation. Originally focused on redressing the balance of disadvantaged young people in North East Italy, the foundation's eventually shifted focus to various countries in Africa. Though Rosso is not a Buddhist, he stated in 2008 that he had been inspired to start the foundation after having met His Holiness the Dalai Lama in 2005, who suggested Rosso use his global business possibilities to create a foundation to help the needy.
In 2009, Rosso, together with Millennium Promise, The Earth Institute at Columbia University, and UNDP, launched the Only The Brave Millennium Village, in Dioro, Mali. Following the model of the Millennium Villages, which helps communities lift themselves out of extreme poverty, the first steps in Mali included distributing seeds and fertilizers to boost agriculture, providing bed nets to decrease malaria, and the constructing a new health clinics. Additionally, a new primary school, equipped and run with solar panels, was built with expanded classrooms, latrines for boys and girls and a new school kitchen. In the spring of 2010 Rosso visited the village to personally oversee the development. At a press conference in September, the CEO of Millennium Promise, John McArthur, said "Renzo and the Only The Brave Foundation bring an extraordinary spirit of creativity and entrepreneurship to this collaboration, all driven by passion to end extreme poverty."
Later that year, Rosso was named a Millennium Promise Millennium Development Goals Global Leader at the United Nations in conjunction with the Millennium Development Goals Summit, alongside Senegalese musician and UNICEF ambassador Youssou Ndour, Microsoft-founder Bill Gates, musician and activist Bob Geldof, Queen Rania of Jordan, Nobel Prize winner Muhammad Yunus, and philanthropist Ted Turner, among others. Established in 2005, Millennium Promise is the leading international non-profit organization solely committed to supporting the achievement of the Millennium Development Goals to halve extreme poverty by 2015.
Since 2011 the Only The Brave Foundation supports and develops projects like The Village (Mali); Water.org (Ethiopia, Kenya, Uganda); Doctors With Africa Cuamm (Ethiopia); Associazione Uomo Mondo Onlus (Burundi, Senegal); Ethiopian Education Foundation (Ethiopia); and Lo Spirito di Stella (Italy).
In February, 2012, Rosso was invited by the Permanent Mission of Italy to the United Nations to host a press conference at The United Nations together with Jeffrey Sachs, Director of The Earth Institute at Columbia University and Special Advisor to The United Nations' Secretary-General Ban Ki-moon, about the progress of Millennium Promise and the Only The Brave Foundation. The press conference was part of a series called "Un Coffee with" that also included Italian Prime Minister Mario Monti. Following the conference, Italian newspaper La Stampa wrote "Take a visionary like Renzo Rosso and an insightful, realistic economist like Jeffrey Sachs, and it turns out extreme poverty really can disappear from Africa".
On July 6, 2012, Rosso announced that Only The Brave Foundation will begin supporting APOPO, a social enterprise that researches, develops and disseminates detection rat technology for humanitarian purposes, by investing 100,000 Euro in the training of 50 new rats for a de-mining mission in Mozambique and for Tuberculosis scanning in Tanzania and Mozambique. Following the investment, Rosso told Italian newspaper Il Giornale di Vicenza "When I heard about this project I thought it was impossible not to get involved. It is innovative and sustainable, and everything we want to support. One can't feel but admiration for a foundation like this."
Brave Circle
On July 26, 2012, Rosso created the Brave Circle fund to help people hit by the 2012 earthquakes in Emilia-Romagna, Italy. With a personal investment of 5 million Euro, the fund is dedicated to set up a micro-credit project available for local people and small and medium enterprises who need help in reconstructing homes and businesses, but who normally would not have access to traditional banking system because of lack of guarantees. At launch, Rosso said the aim was to fund "700-800 projects with € 5,000-50,000 each" and explained that it will be developed in collaboration with Etimos Foundation, a not-for-profit organization based in Italy, with experience in micro-finance.
Following the donation, Rosso told the Italian newspaper Corriere della Sera, "I was moved by the people of Emilia-Romagna's will to immediately come back to work after the earthquake. As an entrepreneur and a promoter of social entrepreneurship, I decided to help this population in the way I know best: stimulating a sustainable co-responsibility. This activity is extremely modern because it consists of concrete help from an entrepreneur to other entrepreneurs and to families, not in a welfare perspective but through a financial tool, exalting people's creativity and skills."
The donation was well received by national and international press, as well as on social media, who complimented Rosso for being the first entrepreneur in Italy to help other entrepreneurs utilizing microcredit.
Rialto Bridge
On December 14, The New York Times reported that Rosso will donate 5 million euros (about $6.5 million) to restore Venice's famous Rialto Bridge. The donation will be made through Rosso's holding company, OTB. In a statement to WWD, Rosso said "A modern entrepreneur should help, not replace, the public administration that is often overburdened with costs", explaining that "Venice is close to my heart, the city where I went to university, and a point of reference for me." Following the donation, Alessandro Maggioni, Venice's councilor in charge of public works, said, "We are facing a period of severe crisis in Italy, and even a city like Venice doesn't have the means to cover all the restoration and maintenance works its immense cultural heritage would require. This is why Renzo Rosso's commitment is so important for us: it is a message for the entire world."
Built in 1592, the bridge hasn't been restored since 1975. The restoration is expected to take 18 months, once the preliminary research is carried out, and should be finished by February 2016, according to a statement by Venice city officials. In a phone interview with the newspaper, Rosso explained "Master craftspeople will meticulously clean the stone, which will take some time, it's a bit like restoring a painting. The cleaning will be preceded by a careful analysis of the bridge, which will include study of the foundations by scuba divers. We want this restoration to last for the next 1,000 years."
Donations
In January 2010, Rosso donated $500,000 to the people affected by the earthquake in Haiti. The funds were provided to Yele Haiti, a foundation established by Rosso's long-term acquaintance, Wyclef Jean.
In June 2008, Rosso donated 2,000,000 HKD ($250,000) to the Special Relief Fund for Children Affected by the 2008 Sichuan earthquake, established by UNICEF to help children affected by the tremor in southwest China on May 12.
Throughout the 2000s, Rosso has been a supporter of AmfAR, The Foundation for AIDS Research.,
Additional projects
Since 2010 Rosso has personally also invested in projects focused on his home region of Veneto, North East Italy. This includes bringing free public Wi-Fi and initiating restoration projects in his hometown of Bassano del Grappa.
Awards and honors
Since the early 1990s Rosso has won multiple awards across fashion, advertising and business.
In October 2011, Rosso was knighted Cavaliere del Lavoro by the President of Italy, Giorgio Napolitano. The award ceremony took place at the Quadriennale in Rome and was broadcast live on RAI in Italy.
In 2010, Rosso was named a Millennium Promise Millennium Development Goals Global Leader in conjunction with the Millennium Development Goals Summit, at the United Nations in New York.
Rosso has received the Advertiser of the Year in 1998 and Grand Prix awards in 2010, 2009, 2007, 2001 1997, and 1992, at Cannes Lions International Advertising Festival.
In 2006 Hollywood Life magazine prized Rosso with the "Fashion Visionary" award in Los Angeles, and cited Diesel "as one of the most innovative and successful brands in fashion."
In 2005, Rosso was named "Man of the Year" by the German edition of GQ; received the Pitti Imagine Award, in Florence; the Creative Vision of Business Award by the Mayor of Rome, Walter Veltroni; and the Textilwirtschaft Forum Preis in Heidelberg, for his "outstanding personal and business achievements in the fashion and textile industry."
In 2004 Rosso, received the International Leading Entrepreneur Award in Monte Carlo. Presented at the Monaco Investors Week it honors the efforts of a businessman who represents vision, professional ethics and the courage to undertake a particular venture.
In 2003 Rosso received Movieline's Hollywood Life's Annual Breakthrough of the Year Award in Los Angeles, acknowledging how Diesel had managed to break through into the American market. 48108
In 1997, the English music and trend magazine Select cited Renzo as one of "The 100 most important people in the world who will contribute to the shape of the new millennium." That same year Ernst & Young nominated Rosso as "Entrepreneur of the Year" for Diesel's strong development in the U.S.
In 1996, Rosso and Diesel received the "Premio Risultati" award for "Best Italian Company of the Year" from Bocconi University in Milan.
Rosso has received honorary degrees from University of Verona, Italy, in 2005; and from the CUOA Foundation of Altavilla Vicentina, Italy, in 2000, who cited Diesel as "one of the entrepreneurial phenomena of the 1990s."
Personal life
Since the mid-1970s Rosso has resided in Bassano del Grappa, Veneto. In an interview with CNN in 2004, Rosso said he usually spends his free time practicing yoga and Pilates, playing soccer, jogging, and snowboarding.
Besides work, Rosso has explained his biggest passion and inspiration in life is his family. He is the father of six children and his two eldest sons are currently active in the OTB Group.
In 2001 Rosso began manufacturing and selling wine and olive oil under his own name. The products, titled Rosso di Rosso (Merlot & Cabernet Sauvignon), Nero di Rosso (Pinot noir), Bianco di Rosso (Chardonnay), Grappa di Rosso (grappa), and Olio di Rosso (extra virgin olive oil) are produced at the 105-hectare Diesel Farm in Marostica, Veneto, a few kilometers from his home.
Rosso is an avid art collector and enthusiast, and frequently travels to exhibitions and art fairs all around the world. Besides owning works of Andy Warhol and contemporary Italian artist Francesco Vezzoli, Rosso has continuously pushed Diesel to support younger, talented artists, by initiating and sponsoring a wide range of projects across the arts, including Diesel New Art and Diesel Wall.
In 1996, Rosso was asked to take charge of Bassano Virtus 55 S.T., the soccer team of his hometown Bassano del Grappa. As a thanks for all the local support that he has received when building the Diesel company, he began to support the team financially and also agreed to help manage the club. Since then, the team has successfully advanced from Italy's lower divisions to the country's third highest division, the Lega Pro Prima Divisione.
Film/Documentary/Music
In 2015, Rosso took part in the documentary film Marithe + Francois = Girbaud directed by Jeremie Carboni.
References
Renzo Rosso Wikipedia
(Text) CC BY-SA