Full Name

Richard Alpert




Name

Ram Dass




Religion

Hindu





Ethnicity

Jewish




Nationality

American




Role

Teacher · ramdass.org







Born

April 6, 1931 (age 84) (

1931-04-06

)

Boston, Massachusetts, USA




Occupation

Spiritual teacher, author




Movies

Ram Dass Fierce Grace, Hofmann's Potion, 1 Giant Leap, The Tibetan Book of the Dead, The Gospel According to Jesus




Albums

Cosmix, The Alchemist's Prayer, The Chord of Love, Meditations on the Gita




Books

Be Here Now, Still Here, How can I help?, Journey of awakening, Grist for the mill




Similar People

Timothy Leary, Neem Karoli Baba, Krishna Das, Ralph Metzner, John C Lilly




Profiles




SoundCloud

Google+

Pinterest
Ram dass the guru is inside each of us i am loving awareness maui hawaii
Ram Dass (born Richard Alpert; April 6, 1931) is an American spiritual teacher and the author of the seminal 1971 book Be Here Now. He is known for his personal and professional associations with Timothy Leary at Harvard University in the early 1960s, for his travels to India and his relationship with the Hindu guru Neem Karoli Baba, and for founding the charitable organizations Seva Foundation and Hanuman Foundation. He continues to teach via his website.
Contents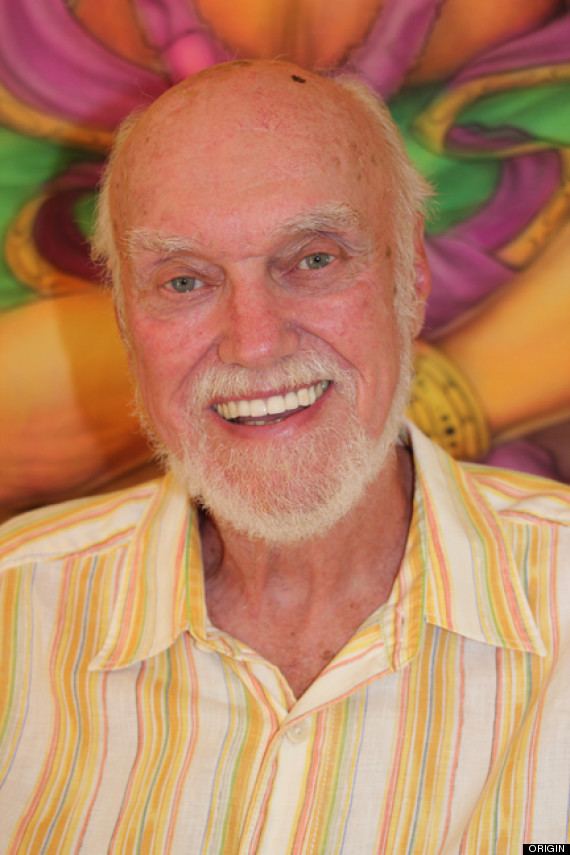 Youth and education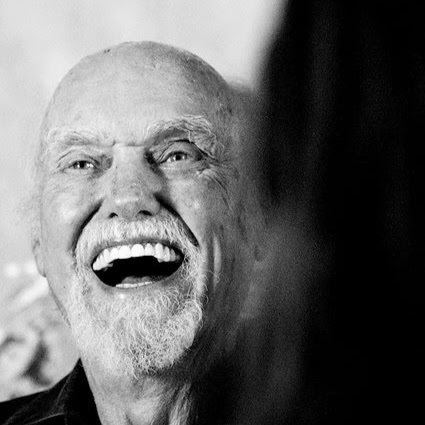 Richard Alpert was born to a Jewish family in Newton, Massachusetts. His father, George Alpert, was a lawyer in Boston, president of the New York, New Haven and Hartford Railroad, one of the founders of Brandeis University and the Albert Einstein College of Medicine, as well as a major fundraiser for Jewish causes. While Richard did have a bar mitzvah, he was "disappointed by its essential hollowness". He considered himself an atheist and did not profess any religion during his early life, describing himself as "inured to religion. I didn't have one whiff of God until I took psychedelics."
Alpert attended the Williston Northampton School, graduating in 1948 as a part of the Cum Laude Association. He then went on to receive a Bachelor of Arts degree from Tufts University, a master's degree from Wesleyan University, and a doctorate (all in psychology) from Stanford University.
Harvard professorship and the Leary-Alpert research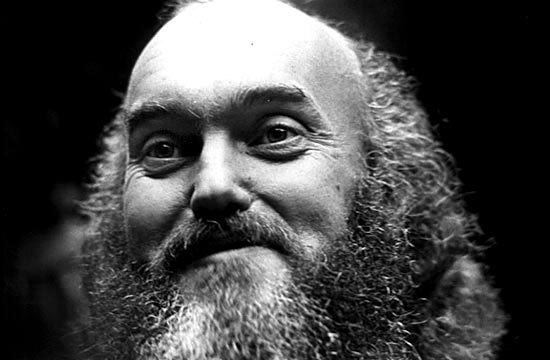 After returning from a visiting professorship at the University of California, Berkeley, Alpert accepted a tenure-track position at Harvard, where he worked with the Social Relations Department, the Psychology Department, the Graduate School of Education, and the Health Service, where he was a therapist. Perhaps most notable was the work he did with his close friend and associate Timothy Leary, a lecturer in clinical psychology at the University. Both Alpert and Leary experimented with and devoted intensive research to the potentially therapeutic effects of hallucinogenic drugs such as psilocybin, LSD-25, and other psychedelic chemicals. They continued on to co-author a book entitled The Psychedelic Experience. Leary and Alpert were formally dismissed from the university in 1963. According to Harvard President Nathan M. Pusey, Leary was dismissed for leaving Cambridge and his classes without permission or notice, and Alpert for allegedly giving psilocybin to an undergraduate.
Spiritual search and name change
In 1967 Alpert traveled to India where he met and travelled with the American spiritual seeker Kermit Michael Riggs, who called himself "Bhagavan Das", and ultimately met the man who would become his guru, Neem Karoli Baba at Kainchi ashram, whom Alpert called "Maharaj-ji". It was Maharaj-ji who convinced Alpert to assume the name "Ram Dass", which means "servant of God", referring to the incarnation of God as Ram or Lord Rama. Alpert also corresponded with the Indian spiritual teacher Meher Baba and mentioned Baba in several of his books.
Later life
At 60 years of age, Ram Dass began exploring Judaism seriously for the first time. "My belief is that I wasn't born into Judaism by accident, and so I needed to find ways to honor that", he says. "From a Hindu perspective, you are born as what you need to deal with, and if you just try and push it away, whatever it is, it's got you."
In February 1997, Ram Dass had a stroke that left him with expressive aphasia, which he interprets as an act of grace. He has continued to make public appearances and talks at small venues; as of 2011, he continues to teach through live webcasts and at retreats in Hawaii. When asked if he could sum up his life's message, he replied, "I help people as a way to work on myself, and I work on myself to help people ... to me, that's what the emerging game is all about." Ram Dass was awarded the Peace Abbey Courage of Conscience Award in August 1991.
In 2013, Ram Dass released a memoir and summary of his teaching, Polishing the Mirror: How to Live from Your Spiritual Heart. In an interview about the book, at age 82, he said that his earlier reflections about facing old age and death now seem naive to him. He said, in part: "Now, I'm in my 80s ... Now, I am aging. I am approaching death. I'm getting closer to the end. ... Now, I really am ready to face the music all around me."
Personal life
In the 1990s, Ram Dass came out about his bisexuality while avoiding labels and asserting that bisexuality "isn't gay, and it's not not-gay, and it's not anything—it's just awareness." At 78, Ram Dass learned that he had fathered a son as a 24-year-old, at Stanford during a brief affair with a history major named Karen Saum, and that he was now a grandfather. The fact came to light when his son Peter Reichard, a 53-year-old banker in North Carolina, took a DNA test after learning about his mother's doubt concerning Peter's heritage.
Foundations
The Love Serve Remember Foundation was organized to preserve and continue the teachings of Neem Karoli Baba and Ram Dass. The Hanuman Foundation is a nonprofit educational and service organization founded by Ram Dass in 1974, focused on the spiritual well-being of society through education, media and community service programs. The Seva Foundation is an international health organization founded by Ram Dass in 1978 along with public health leader Larry Brilliant and humanitarian activist Wavy Gravy. Ram Dass also serves on the faculty of the Metta Institute where he provides training on mindful and compassionate care of the dying.
Over the course of his life since the inception of his foundation in 1974, Ram Dass has given all of his book royalties and profits from teaching to his foundation and other charitable causes. The estimated amount of earnings he has given away annually ranges from $100,000 to $800,000. In 2003, Wayne Dyer published a plea for donations for Ram Dass' support due to his declining health following a stroke in 1997, "Now it is our turn…Ram Dass' body can no longer endure the rigors of travel. He has come to Maui, where I live and write. I speak with him frequently and I am often humbled by the tears in his beautiful 73-year-old eyes as he apologizes for not having prepared for his own elderly health care—for what he now perceives as burdensome to others. He still intends to write and teach; however without the travel—we can now come to him. Maui is healing—Maui is where Ram Dass wishes to stay for now! He is currently living in a home on Maui, which he doesn't own and is currently in jeopardy of losing. I am asking all of you to help purchase this home and to set up a financial foundation to take care of this man who has raised so much money to ensure the futures of so many others. To live out what Ram Dass has practiced with his actions. Please be generous and prompt—no one is more deserving of our love and financial support."
Books
Identification and Child Rearing (with R. Sears and L. Rau) (1962) Stanford University Press
The Psychedelic Experience: A Manual Based on the Tibetan Book of the Dead (with Timothy Leary and Ralph Metzner) (1964) ISBN 0-8065-1652-6
LSD (with Sidney Cohen) (1966) ISBN 0-453-00120-3
Be Here Now or Remember, Be Here Now (1971) ISBN 0-517-54305-2
Doing Your Own Being (1973)
The Only Dance There Is (1974) ISBN 0-385-08413-7
Grist for the Mill (with Stephen Levine) (1977) ISBN 0-89087-499-9
Journey of Awakening: A Meditator's Guidebook (1978) ISBN 0-553-28572-6
Miracle of Love: Stories about Neem Karoli Baba (1978) ISBN 0-525-47611-3
How Can I Help? Stories and Reflections on Service (with Paul Gorman) (1985) ISBN 0-394-72947-1
Compassion in Action: Setting Out on the Path of Service (with Mirabai Bush) (1991) ISBN 0-517-57635-X
Still Here: Embracing Aging, Changing and Dying (2000) ISBN 1-57322-871-0
Paths to God: Living The Bhagavad Gita (2004) ISBN 1-4000-5403-6
Be Love Now (with Rameshwar Das) (2010) ISBN 1-84604-291-7
Polishing the Mirror: How to Live from Your Spiritual Heart (with Rameshwar Das) (2013) ISBN 1-60407-967-3
Recordings
The Psychedelic Experience: A Manual Based on the Tibetan Book of the Dead (with Timothy Leary & Ralph Metzner) (1966) (reissued on CD in 2003 by Folkways)
Here We All Are, a 3-LP set recorded live in Vancouver, BC in the summer of 1969.
Love Serve Remember (1973), a six-album set of teachings, data, and spiritual songs (ZBS Foundation) (released in MP3 format, 2008)
Cosmix (2008), a video enhanced CD of expressive Ram Dass messages mixed with the Down-under grooves of Australian DJ and performer Kriece, released on Waveform Records.
Films
A Change of Heart, a 1991 one-hour documentary hosted by Ram Dass and shown on many PBS stations. It examined taking social action as a meditative act. Directed by Eric Taylor.
Ram Dass, Fierce Grace, a 2001 biographical documentary about Ram Dass directed by Micky Lemle.
Ram Dass - Love Serve Remember, a 2010 short film directed by V. Owen Bush, included in the Be Here Now Enhanced Edition eBook.
Dying to Know: Ram Dass & Timothy Leary, a 2014 documentary dual portrait of Ram Dass and Timothy Leary.
Ram Dass, Going Home, a 2017 documentary portrait of Ram Dass in his later years, directed by Derek Peck.
References
Ram Dass Wikipedia
(Text) CC BY-SA