Covid-19
Bhagavan Das (Devanagari: भगवान दास) (born Kermit Michael Riggs on May 17, 1945) is a Western yogi who lived for six years in India, Nepal, and Sri Lanka. He is a singer and teacher.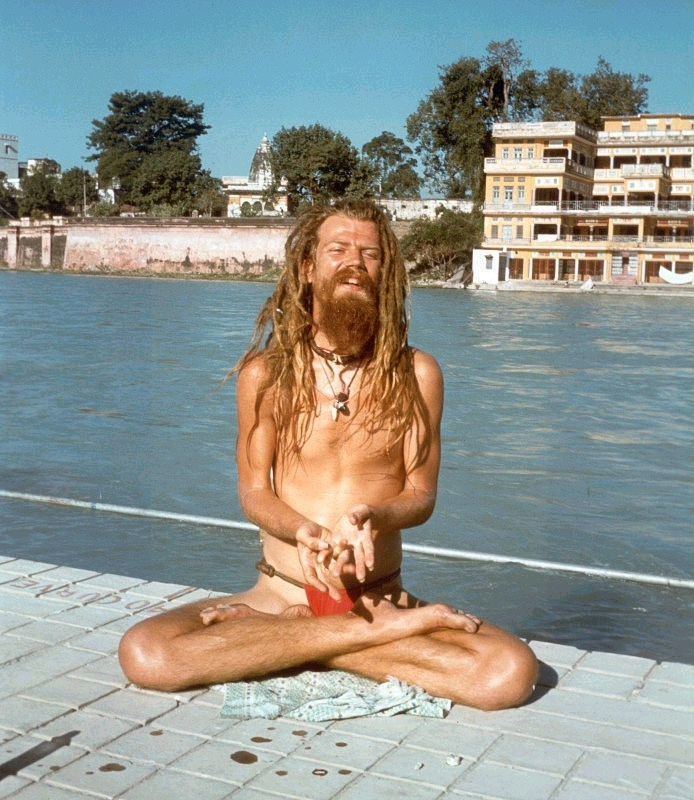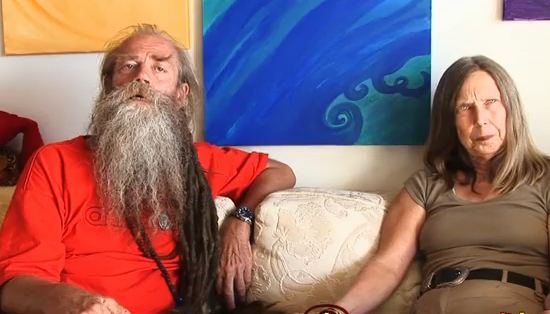 Bhagavan Das is a bhakti yogi, a shakta tantra adept, and teacher of Nada Yoga. As a young man he was one of the first Western initiates/devotees of the late Hindu holy man Neem Karoli Baba, as well as the first American to meet Kalu Rinpoche of the Shangpa Kargyupas lineage. He has received Vajra Yogini initiation from His Holiness the Sixteenth Karmapa Rangjung Rigpe Dorje of the Karma Kagyu lineage and Chögyam Trungpa Rinpoche, the 11th Trungpa Tulku. During the almost seven years he spent as a wandering ascetic in India, Nepal and Sri Lanka he received numerous initiations and teachings from living saints and sages including A. C. Bhaktivedanta Swami Prabhupada, Swami Chaitanya Prakashananda Tirtha, Maharishi Mahesh Yogi, Sri Anandamoyi Ma, and Tarthang Tulku of the Dudjom Rinpoche lineage.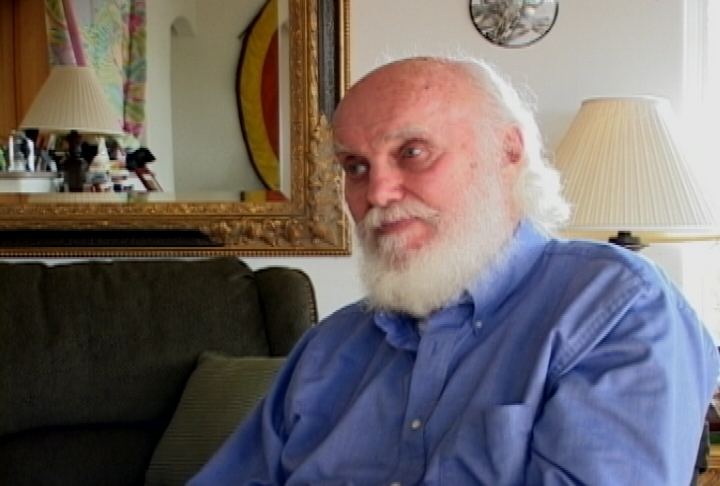 In 1972 in California he married his girlfriend, Bhavani, who was expecting their child; subsequently their daughter, Soma, was born in New York. In 1974 in Berkeley, California, he met Usha, who eventually became his common-law wife and bore him a son, Mikyo, and a daughter, Lalita.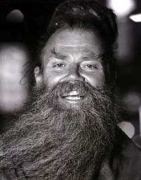 Bhagavan Das guided spiritual teacher Ram Dass, at the time known as Dr. Richard Alpert, throughout India, eventually introducing him to Neem Karoli Baba. Bhagavan Das gained fame after being featured in Ram Dass' book Be Here Now, which described Bhagavan Das' role in his spiritual journeys in India. Bhagavan Das travels widely throughout the world as a performer of traditional and non-traditional Indian bhajans and kirtans, and is the author of an autobiography, It's Here Now (Are You?).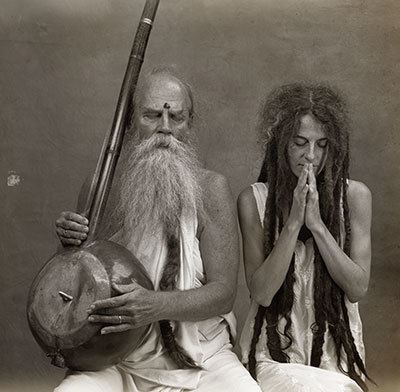 It's Here Now (Are You?): A Spiritual Memoir ISBN 0-7679-0009-X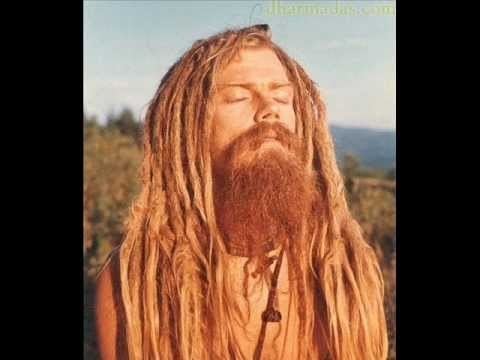 AH, 1972
Love Serve Remember, 1973, a 6-disc Ram Dass set, one disc of music and song.
Swaha, Bhagavan Das and Amazing Grace (Krishna Das, Jai Uttal, Ram Dass et al.)
Bhagavan Das - Kailash kirtan (Starchild Productions)
Bhagavan Das - Harbin Kirtan (Starchild Productions)
Bhagavan Das - Kumari Puja (Starchild Productions)
The Sunset Kirtan Concert - Volumes One, Two & Three (recorded live, NYC)
Now (Produced by Mike D. of the Beastie Boys)
Mt. Vision - Journey to the Inner Temple (with Jay Yarnall)
Holy Ghost Sessions (with Richard Sales)
Kali Puja Live 1&2 (with Krishna Das, Jai Uttal et al.)
Churning the Night Sea, 2007
Love Songs to the Dark Lord, 2009
The Howler at Dawn, 2009
Mother Light, 2014
The Fourth Tower of Inverness, Bhagavan Das's singing is the voice of the Bodhisattva Jukebox.
Moon Over Morocco, Bhagavan Das's singing is used in Sunny Skies' dream sequence.
Eclipse Puja (with Jay Yarnall)
What is Yoga? (with David Life, Sharon Ganon, and Willem Dafoe)
In Search of the Divine (3 Part TV/Video Series from "A Better World' with Mitchell Jay Rabin)
Woodstock Now featuring Bhagavan Das (VHS video, directed by Meil J. Colligan), Ganesha Films, 2002
Karmageddon (directed by Jeff Brown and Paul Hemrend), 2012
In the Spirit, 1975 (with Lex Hixon)
Global Voices Radio, 1994 (with Paul Nelson)
Shakti, The Breath and the Word, 1994 Dharmaware (Lecture Recorded Live, Woodstock NY)
New Realities 1996 Manhattan Neighborhood Network (with Alan Steinfeld)
Live with Swami Virato, 2005, Virato Radio (with Swami Virato)
Down the Rabbit Hole, 2006, Concordia Foundation (with Paula Gloria)
Nardwuar Radio, 2006, 101.9 CITR FM (with Nardwaur)
Bhagavan Das (yogi) Wikipedia