Parents

Raisa Begum, Amir Khan

Grandparents

Shahmir Khan









Movies and TV shows




Similar People

Amir Khan

, Anand Raj Anand, Guddu Dhanoa, Robin Bhatt, V Harikrishna
Exclusive interview with television and film actor shahbaz khan
Shahbaz Khan (born 10 March 1966) is an Indian actor from Indore, Madhya Pradesh. He is famous for his lead role in television serials such as Betaal Pachisi, Chandrakanta, Yug, The Great Maratha, Luteri Dulhan and in the role of Hyder Ali in The Sword of Tipu Sultan.
Contents
Actor shahbaz khan on ae mere watan ae mere desh
Early life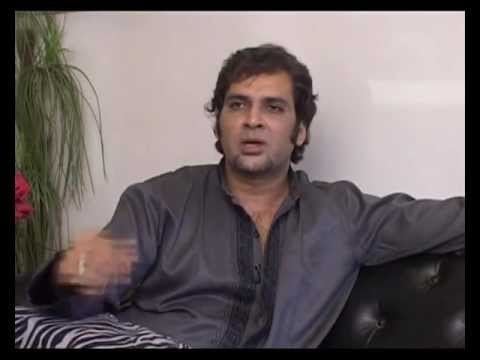 Shahbaz is originally from Indore, and son of Ustad Amir Khan, a famous classical singer. He studied in St Joseph Convent, Kamptee & Hislop College Nagpur later, then worked in a local bar for few years before moving to Mumbai.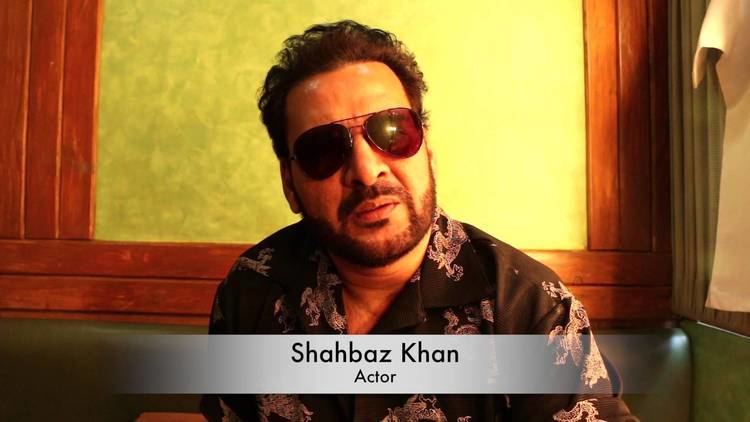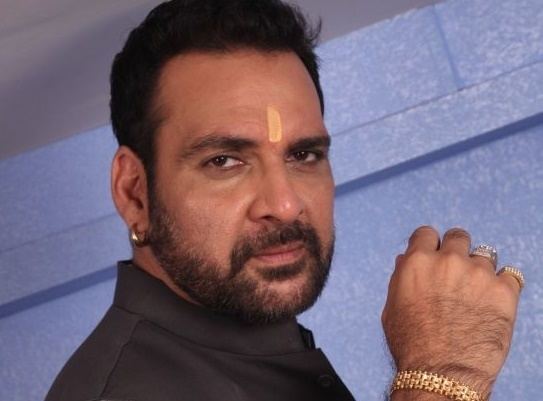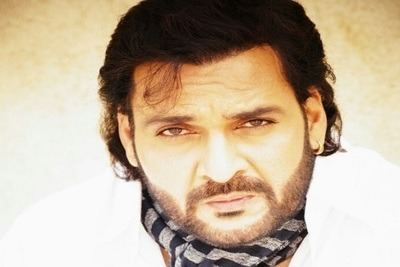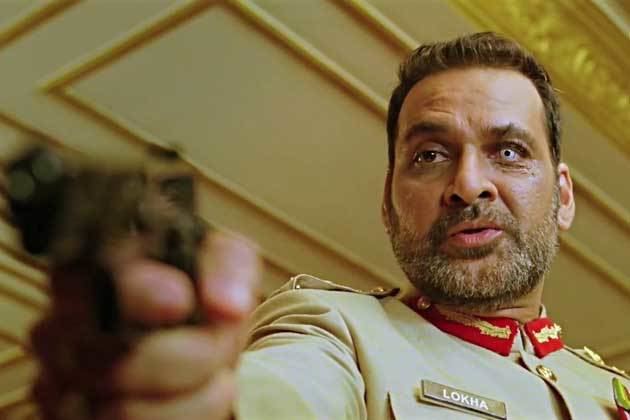 Filmography
Actor
-
Nahi Rehna India (N.R.I) (pre-production)
-
Brahmastra (Gujarati) (post-production)
as
Khan
-
Dastaan-E-Sirhind (post-production)
-
The Destiny (post-production)
-
Final Trap (completed)
as
Inspector Thompson
2017
Sambh Lange Appe (completed)
as
Jassi's Father
2021
Operation 26/11 (TV Mini Series)
2021
Game of the Sexes (TV Mini Series)
as
Prakash Anna(2021)
2021
Ab Ye Galtiyan Na Ho
as
Shekhawat
2020
Ayodhya Ki Ramleela (TV Series)
as
Raavan (2020)
2019
Phir Laut Aayi Naagin (TV Series)
as
Tejeshwar Singh (2019)
2019
Keep Safe Distance
as
Salim sultan
2019
Risknamaa (Dharam Pal)
2018
Dastaan-E-Mohabbat: Salim Anarkali (TV Series)
as
Jalal-ud-din Muhammad Akbar
- Salim Is Angry With Akbar - Jalal-ud-din Muhammad Akbar
- The Onset Of An Epic Love Saga - Jalal-ud-din Muhammad Akbar
- Salim Yearns To Meet Anarkali - Jalal-ud-din Muhammad Akbar
- An Emotional Reunion - Jalal-ud-din Muhammad Akbar
- Anarkali Is Heartbroken - Jalal-ud-din Muhammad Akbar
- Saifu Faces An Intervention - Jalal-ud-din Muhammad Akbar
- Salim Ridicules Akbar's Throne - Jalal-ud-din Muhammad Akbar
- Saifu Jhillan Are Humiliated - Jalal-ud-din Muhammad Akbar
- Ruqaiya Begum Plots Against Salim - Jalal-ud-din Muhammad Akbar
- A Stumbling Block In Salim's Way - Jalal-ud-din Muhammad Akbar
2018
Hum (Short)
as
Karimullah
2018
Tenali Rama (TV Series)
as
Babur
- Tenali Rama's New Competition (2018) - Babur
- And the Battle Begins (2018) - Babur
2018
Touch Chesi Chudu
as
Rauf Lala
2017
Sargoshiyan
as
Hamza Gujjar
2016
Karmaphal Daata Shani (TV Series)
as
Ravan (2016)
2015
Extraordinaari
as
Manmeet Singh
2015
Santoshi Maa (TV Series)
as
Pratap Raghavendra Mishra
2015
Chinar Daastaan-E-Ishq
as
Khwaja Sahab
2014
Unforgettable
as
Munshiji
2013
Singh Saab the Great
as
Jata Singh
2013
Ek Ghar Banaunga (TV Series)
as
Mata singh
2013
Bikkar Bai Sentimental
2013
Mahabharat Aur Barbareek
as
Ghatotkach
2013
Lagyo Kasumbi No Rang
2011
Afsar Bitiya (TV Series)
as
Tuntun Singh
2012
Agent Vinod
as
Huzefa Lokha
2009
Mitwa - Phool Kamal Ke (TV Series)
as
Maamchand Chaudhary
2009
The Game of Love (Video)
as
Gullu
2009
Maruti Mera Dosst
as
Sadhu Pahalwan
2009
Team: The Force
as
Inspector Balwant
2008
Akbar Birbal Remixed (TV Series)
2008
Grihasti (TV Series)
as
Tauji
2008
Raajkumar Aaryyan (TV Series)
as
Hussain Baba
- Episode #1.1 (2008) - Hussain Baba
2007
Naaginn: Waadon Ki Agniparikshaa (TV Series)
as
Bhairavnath
- Episode #1.2 - Bhairavnath
2006
C.I.D. (TV Series)
as
Don / Inspector Karan
- The Don's Final Revenge (2007) - Don
- Chasing The Tattoo (2006) - Inspector Karan
2007
Big Brother
as
Rajji Pandey
2007
Mr. Hot Mr. Kool
as
Lele - Owner of LeLe Garments
2007
Mere Apne (TV Series)
as
Bhanupratap Singh (2007)
2006
Rafta Rafta: The Speed
as
Ponty Chaddha
2006
Kho Gaye Hum Pyar Mein
2005
Mangal Pandey
as
Azimullah
2005
Tango Charlie
as
BSF Soldier
2004
Dukaan: Pila House
as
Havaldar
2004
Masti
as
Inspector Bapat / Blackmailer
2004
WOH
as
Inspector Sameer Yadav
2004
Kismat
as
Raj Mallya's son
2003
Taj Mahal: A Monument of Love
2003
Jaal: The Trap
as
Capt Amarjeet Singh
2003
The Hero: Love Story of a Spy
as
Idris Malik
2003
Aavishkaar: Ek Rakshak (TV Series)
- Episode #1.1 (2003)
2002
Karz: The Burden of Truth
as
Police Inspector Khan
2002
Jaani Dushman: Ek Anokhi Kahani
as
Raju
2002
Yeh Hai Jalwa
as
Chotu (Club Owner)
2002
Amrapali (TV Series)(2002)
2002
Ssshhhh... Koi Hai (TV Series)
as
Shakaal / Mayakaal
- Vikraal Aur Saatrangi Bhala (2002) - Shakaal / Mayakaal
2002
Hum Kisi Se Kum Nahin
2002
Aap Mujhe Achche Lagne Lage
as
Kania Pathan (Special Appearance)
2001
Draupadi (TV Series)
as
Karna (2001)
2001
Kyo Kii... Main Jhuth Nahin Bolta
as
Vinod Kalra
2001
Pyaar Zindagi Hai
as
Lt. Col. Jagat Khanna
2000
Raja Ko Rani Se Pyar Ho Gaya
as
Villian 1
1999
Hindustan Ki Kasam
as
I. S. I. Chief , Pakistani Intellegence
1999
International Khiladi
as
Police Commissioner
1994
Junoon (TV Series)(1994-1998)
1998
Major Saab
as
Vicky P. Bihari
1997
Betaal Pachisi (TV Series)
as
Betaal / Mayavi (1997)
1997
Darmiyaan: In Between
as
Inder Kumar Bhalla
1997
Hindustani (TV Series)
1995
Jai Vikraanta
as
DIG Sher Ali Khan
1994
Chandrakanta (TV Series)
as
Virendra Singh / Virendra Singh(1994-1996)
1994
The Great Maratha (TV Mini Series)
as
Mahadji Scindia (1994)
1993
Kaise Kaise Rishte
as
Ravi
1993
Dhartiputra
as
Anwar Khan
1991
Nachnewala Gaanewale
as
Chander
1990
The Sword of Tipu Sultan (TV Series)
as
Hyder Ali (1989)
- Episode #1.60 - Hyder Ali (1989)
- Episode #1.3 - Hyder Ali (1989)
Archive Footage
2008
C.I.D. (TV Series)
as
Don
- Crime Target A.C.P. Pradyuman (2008) - Don
References
Shahbaz Khan (actor) Wikipedia
(Text) CC BY-SA