Full Name

Priti Sapru




Spouse

Upvan Sudarshan (m. 2008)




Role

Actress





Name

Priti Sapru




Occupation

Actress




Parents

Sapru, Hemvathi Sapru






Born

24 December 1957 (age 57) (

1957-12-24

) Bombay, India


Other names

Preeti SapruPriti Sapru Ahluwalia




Siblings

Tej Sapru, Reema Rakesh Nath


Movies

Ucha Dar Babe Nanak Da, Qurbani Jatt Di, Tahkhana, Avtaar, Purani Haveli


Similar People

Veerendra, Tej Sapru, Gugu Gill, Mehar Mittal, Sapru
Priti Sapru Actress Interview with filmvaaarta(ਪ੍ਰੀਤੀ ਸਪਰੂ ਅਦਾਕਾਰਾ ਨਾਲ ਮੁਲਾਕਾਤ)
Priti Sapru (also spelled as Preeti Sapru, is a noted actress of the Punjabi cinema. She featured in a number of Punjabi hits including Nimmo, Yaari Jat Di and Qurbani Jatt Di among others with heroes like Veerendra, Gurdas Maan and Raj Babbar.
Contents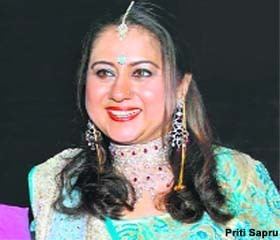 Preeti Sapru is eminent personality from Hindi & Punjabi Film Industry. Sapru familyused to live in a plush bungalow at Bandra. She studied in St.Joseph's High School,Juhu, Bombay.Pritis Grandfather held the absolutely position of 'Treasurer' at Dogra Kingdom.She is married to Mr Upvan Sudarshan Ahluwalia,a practicing architect. Priti has twin daughters Riya Walia and Rene Walia.She is proficient in Hindi, English, and Punjabi languages. Priti Saprus entire family is phenomenally successful in Bollywood. Well known actor D.K. Sapru who acted in more than 350 films was her father and yesteryear actress Hemavathi Sapru was her mother. D. K. Sapru was the discovery of the great V. Shantaram while his wife Hemavathi was chosen by the pioneering Bollywood family head Prithviraj Kapoor. Actor Tej Sapru is her brother while Ms. Reema Rakesh Nath who is a distinguished film writer for the super hit films like Saajan, Mohabbat is her sister. Priti started her career at the age of 13. She started her career with the film"Habari" in the year 1979. Through her easy walk on screen and charming her charm she bagged the movies like "Lawaris", "Avtaar" and many more to her kitty with the legends of Bollywood like Amitabh Bachchan, Rajesh Khanna, Jitendra and alike. She was seen in lead roles in Punjabi movies, and as leading & supporting actress in numerous Hindi movies also. Priti was the pioneer on the album activity through "Bhangra Gidda" in the year 1990. She has an ability to constantly check out for some innovative ideas towards the entertainment industry. She is not only an actress but also a writer for films like "Zameen –Asmaan" with stars like Shashi Kapoor, Sanjay Dutt,Rekha, Anita Raaj etc in the year 1983. She successfully directed and produced the Punjabi movies like 'Qurbani Jatt Di'. She was also the writer for this movie which did some great box office collection and entertained the Punjabi audience for long time. She launched the first Punjabi channel (Alpha), which was a part of Zee at that time, long back in Chandigarh.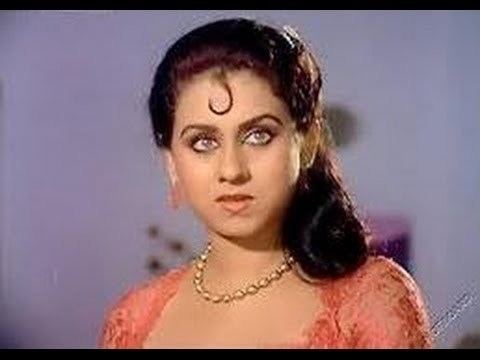 Priti is not only active in the film fraternity but also understands the social responsibility and thus have worked to fulfil the same. Priti was active in initiating the relief rally for earthquake victims in Jammu & Kashmir and have also participated in various social activities in Punjab as she thinks that the congress governance is not up to the mark due to which a common man has to fight for basic amenities every day. She is active forwarding donations or any other help required for the NGO's like Balbhavan, Cathetrine home, and Premnidhi etc.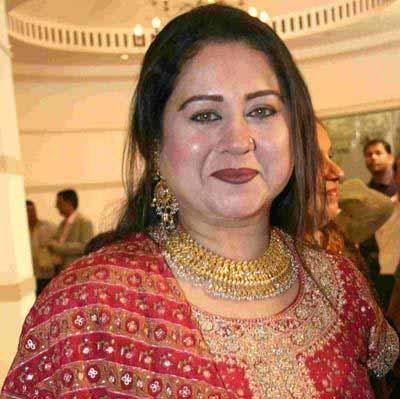 Priti is actively involved in Film and Social Activities, thus she is known for her phenomenal view towards life and is appreciated for her kind approach which makes a clear path for her to join the political party as she firmly believes that the changes in the system are only possible by being in the system. Priti has followed Mr. Narendraji Modi since he was not a national figure but was just aBJP candidate in Gujarat. She studied his ideology and witnessed the growth by Gujarat State, thus she is keen to walk the isle for the best governance of India with him. She has been active in campaigning for more numerous rallies with Mr. Arunji Jaitley and vijaysamplain Punjab as she considers him not only a friend, philosopher and guide but also a future economist of Developed India. Priti not only accompanies Arunji in the social activities, but is also considered to be close aide to Mrs. Sangeeta Arun Jaitley. Mr. Arun Jaitley is aware about Pritis capabilities and the transparency she has towards the social activities, thus on his suggestion respected Mr. Rajnath Singh, the president of BJP invited Priti Sapru to join BJP and work with them to make India a better place to be. She looks forward to prove the metal of social service under skilled guidance ofSmt. Sushma Swarajji and much other repute. On the invitation of honourable party head honchos, Priti formally joined saffron party, BJP during Fateh Rally in Punjab in the presence of Party President Mr. RajnathSingh, along with some more Punjab state reputes, and respected Prime minister Mr Narendraji Modi on 23 February 2014. There is a trend to join a party on the terms and conditions, but there are some people who are impressed by the leader and join the party like Priti has joined it upon the faith of governance by Mr Narendraji Modi.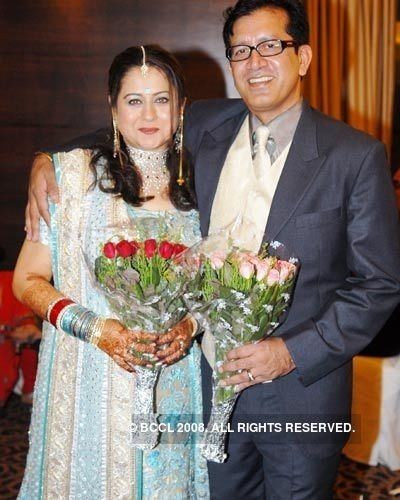 Priti is aware of the social issues in Punjab, one of them is "Drug addiction".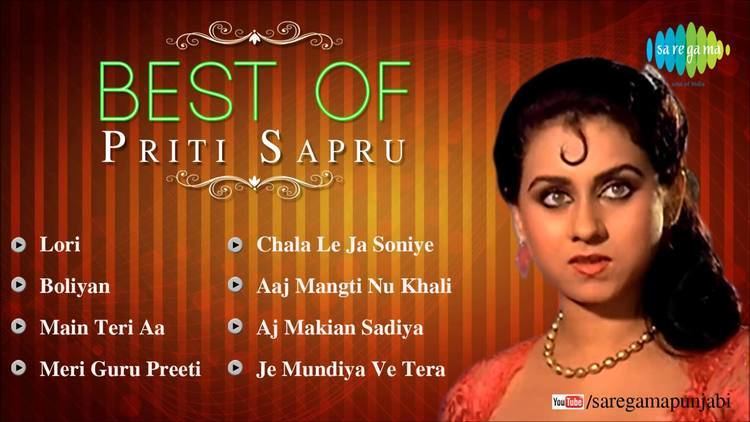 Priti has plans to initiate an anti-drug campaign in Punjab through some awareness activities and eliminate this issue as she believes this is one of the matter disturbing the family life and at the bottom to humanity. Priti is all set to take responsibility extended by the BJP leaders and look forward for the activities aiming towards social enrichment and pouring the soul to understand the issues and solve them and be a part of Modi brigade ensuring the outstanding governance in the country.
Priti is honoured by Punjab State Award" for Best Actress 1995. "Mahila Shiromani 1998" for contribution to Punjabi Cinema and First Lady Director in Punjabi Film History from First Lady Vimla Sharma.
"Punjabi Ratna" from Press club along with Dr. Manmohan Singh (Ex Prime Minister), Chief Minister Prakash Singh Badal, and Sports Persona Milkha Singh 2002. "Punjab Shiromani" presented by Chief Minister Amrinder Singh from Patiala University first time to a non Punjabi. "Hamdard Award" from Ajit Daily given by Chief Minister Prakash Singh Badal among other awards. "Received Punjabi Legend Award for contribution to Punjabi film Industry from the President Mr. Pranab Mukherjee in Chennai in the event of completion of 100 years of Indian Cinema, Nov 2013."
Priti sapru with family biography mother father husband preeti sapru biogrpahy movies
References
Priti Sapru Wikipedia
(Text) CC BY-SA