Sachchi baat prabhu chawla with captain amarinder singh
Captain Amarinder Singh (born 11 March 1942) is an Indian politician, who is currently the 26th Chief Minister of Punjab. An elected Member of the Legislative Assembly from Patiala, he is also the president of Punjab Pradesh Congress Committee, the state division of the Indian National Congress. He has also previously served as the Chief Minister of Punjab from 2002-2007. His father was the last king of the erstwhile state of Patiala. He also worked for the Indian Army from 1963 to 1966. In 1980, he won a seat in the Lok Sabha for the first time.
Contents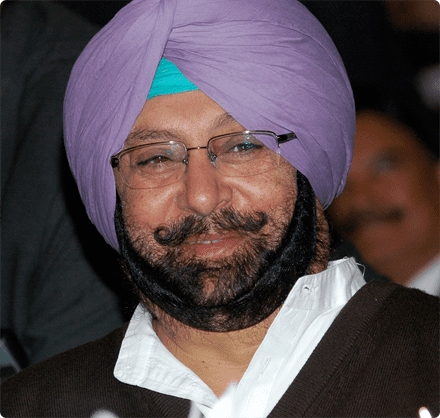 The kanwar sandhu show with captain amarinder singh
Personal life
Singh is the son of Maharaja Yadavindra Singh and Maharani Mohinder Kaur of Patiala belonging to the Phulkian dynasty of Sidhu Brar descent. He attended the Welham Boys' School and Lawrence School Sanawar before going to The Doon School, Dehradun. He has one son, Raninder Singh, and one daughter, Jai Inder Kaur, who is married to a Delhi-based businessman, Gurpal Singh. His wife, Preneet Kaur, served as an MP and was Minister of State in the Ministry of External Affairs from 2009 to 2014.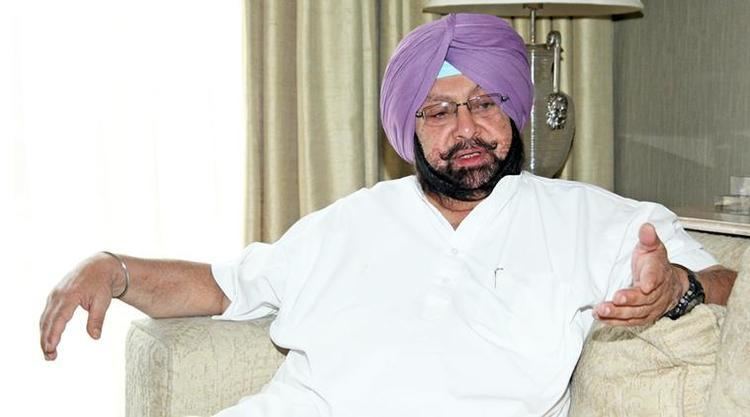 His elder sister Heminder Kaur is married to former foreign minister K. Natwar Singh. He is also related to Shiromani Akali Dal (A) supremo and former IPS Officer Simranjit Singh Mann. Mann's wife and Amarinder Singh's wife, Preneet Kaur, are sisters.
Army career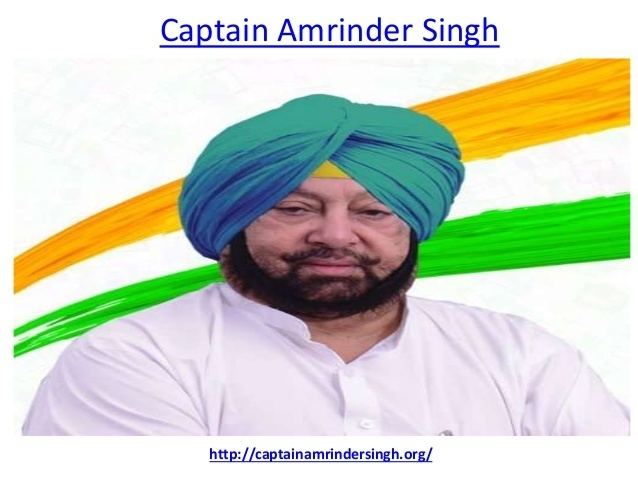 He joined the Indian Army in June 1963 after graduating from the National Defence Academy and Indian Military Academy before resigning in early 1965. He rejoined the Army again as hostilities broke out with Pakistan and served as Captain in the 1965 Indo-Pakistan War. He served in the Sikh Regiment.
Political career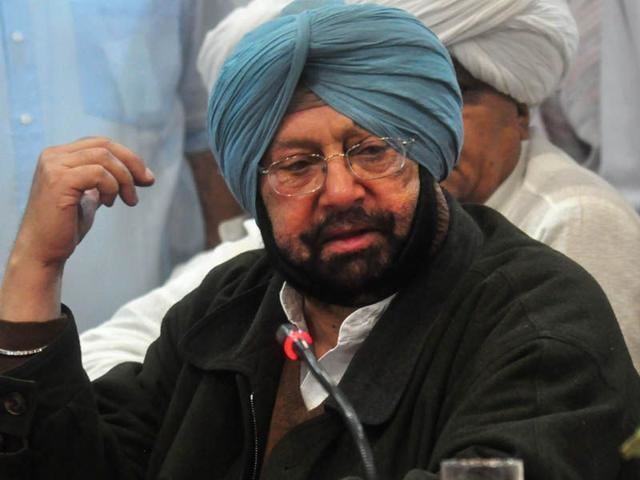 He was inducted into the Congress by Rajiv Gandhi, who was his friend from school and was first elected to the Lok Sabha in 1980. In 1984, he resigned from Parliament and from Congress as a protest against the Army action during Operation Blue Star. Subsequently he joined the Shiromani Akali Dal was elected to the state legislature from Talwandi Sabo and became a minister in the state government for Agriculture, Forest, Development and Panchayats.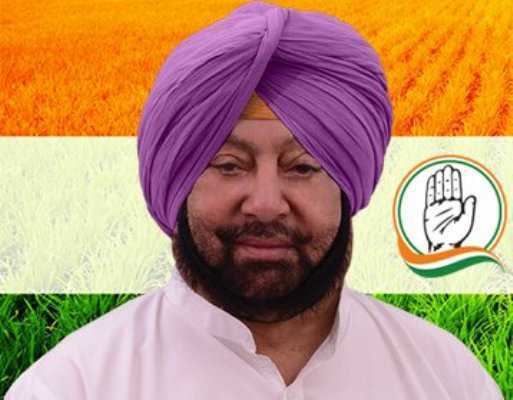 In 1992 he broke away from the Akali Dal and formed a splinter group named Shiromani Akali Dal (Panthic) which later merged with the Congress in 1998 (after his party's crushing defeat in Vidhan Sabha election in which he himself was defeated from his own constituency where he got only 856 votes) after Sonia Gandhi took over the reign of the party. He was defeated by Prof Prem Singh Chandumajra from Patiala Constituency in 1998 by a whooping margin of 33251 votes. He served as the President of Punjab Pradesh Congress Committee on two occasions from 1999 to 2002 and 2010 to 2013, he also became Chief Minister of Punjab in 2002 and continued until 2007.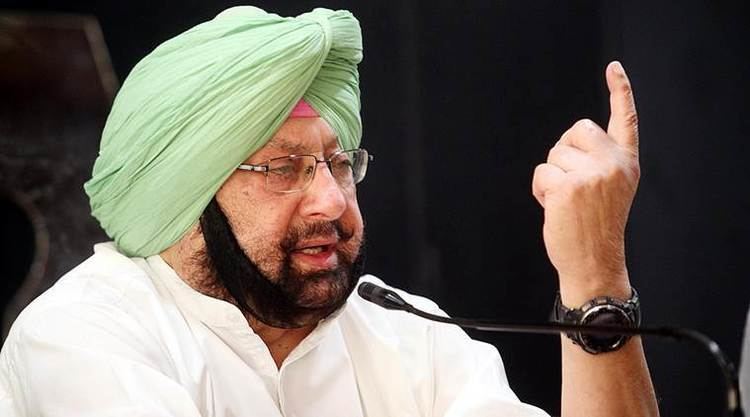 In September 2008, a special committee of Punjab Vidhan Sabha expelled him on the count of regularities in the transfer of land related to the Amritsar Improvement Trust by the Akali Dal-Bharatiya Janata Party led government. In 2010, the Supreme Court of India held his expulsion unconstitutional on the grounds it was excessive and unconstitutional.
He was appointed as chairman of Punjab Congress Campaign Committee in 2008. Captain Amarinder Singh is also a Permanent Invitee to the Congress Working Committee since 2013. He defeated senior BJP leader Arun Jaitley by a margin of more than 1,02,000 votes in 2014 general elections. He has been a member of the Punjab Vidhan Sabha for five terms representing Patiala (Urban) thrice, Samana and Talwandi Sabo once each.
On 27 November 2015, Amarinder Singh was appointed President of Punjab Congress in the run up to Punjab elections slated for 2017. On March 11, 2017 Congress Party won the State Assembly Elections under his leadership.
Amrinder Singh was sworn in as the 26th Chief Minister of Punjab on 16 March 2017 at Punjab Raj Bhavan, Chandigarh. The oath of office was administered by the Punjab governor, V.P. Singh Badnore. Right Now CM to take the final call about "Atta dal Scheme" in Punjab.
President of All India Jat Maha Sabha
Capt Amarinder Singh is president of the All India Jat Maha Sabha. He had been associated with the Jat Maha Sabha for last 30 years as its patron since 1980 when Capt Bhagwan Singh was its president.
Books
He has also written books on war and Sikh history which include A Ridge Too Far, Lest We Forget, The Last Sunset: Rise and Fall of Lahore Durbar and The Sikhs in Britain: 150 years of Photographs. Among his most recent works are Honour and Fidelity: India's Military Contribution to the Great War 1914 to 1918 released in Chandigarh on 6 December 2014, and The Monsoon War: Young Officers Reminisce – 1965 India-Pakistan War- which contains his memoirs of the 1965 Indo-Pak war.
References
Amarinder Singh Wikipedia
(Text) CC BY-SA