Cause of death

Breast cancer







Full Name

Catherine Rosalind Russell

Born

June 4, 1907 (

1907-06-04

)

Occupation

Actress, singer, screenwriter

Spouse

Frederick Brisson (m. 1941–1976)

Movies

Auntie Mame, His Girl Friday, The Women, Gypsy, The Trouble with Angels




Similar People
Rosalind russell tribute film
Catherine Rosalind Russell (June 4, 1907 – November 28, 1976) was an American actress, comedian and singer, known for her role as fast-talking newspaper reporter Hildy Johnson in the Howard Hawks screwball comedy His Girl Friday (1940), as well as for her portrayals of Mame Dennis in Auntie Mame (1958) and Rose in Gypsy (1962). A noted comedian, she won all five Golden Globes for which she was nominated. Russell won a Tony Award in 1953 for Best Performance by an Actress in a Musical for her portrayal of Ruth in the Broadway show Wonderful Town (a musical based on the film My Sister Eileen, in which she also starred). She was nominated for the Academy Award for Best Actress four times throughout her career.
Contents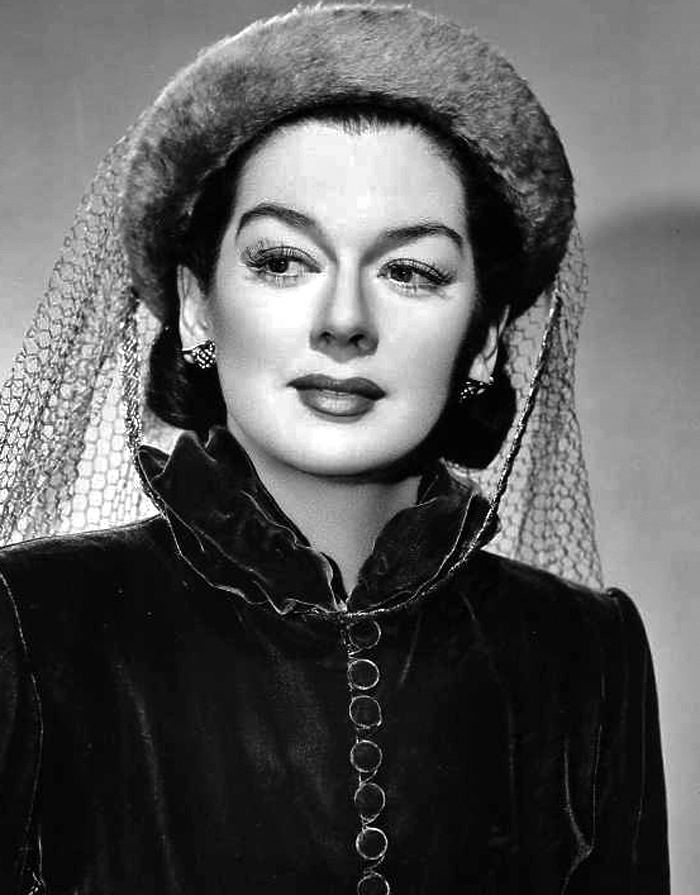 In addition to her fame as a comedian, Russell was known for playing character roles, especially wealthy, dignified, ladylike women, as well as for being one of the few actresses of her time who regularly played professional women, such as judges, reporters, and psychiatrists. She had a wide career span from the 1930s to the 1970s, and attributed her long career to the fact that, although usually playing classy and glamorous roles, she never became a sex symbol.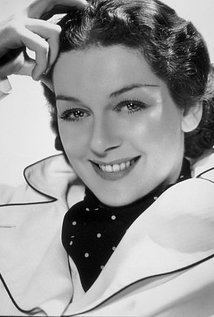 Rosalind Russell receiving a special Oscar® statuette
Early years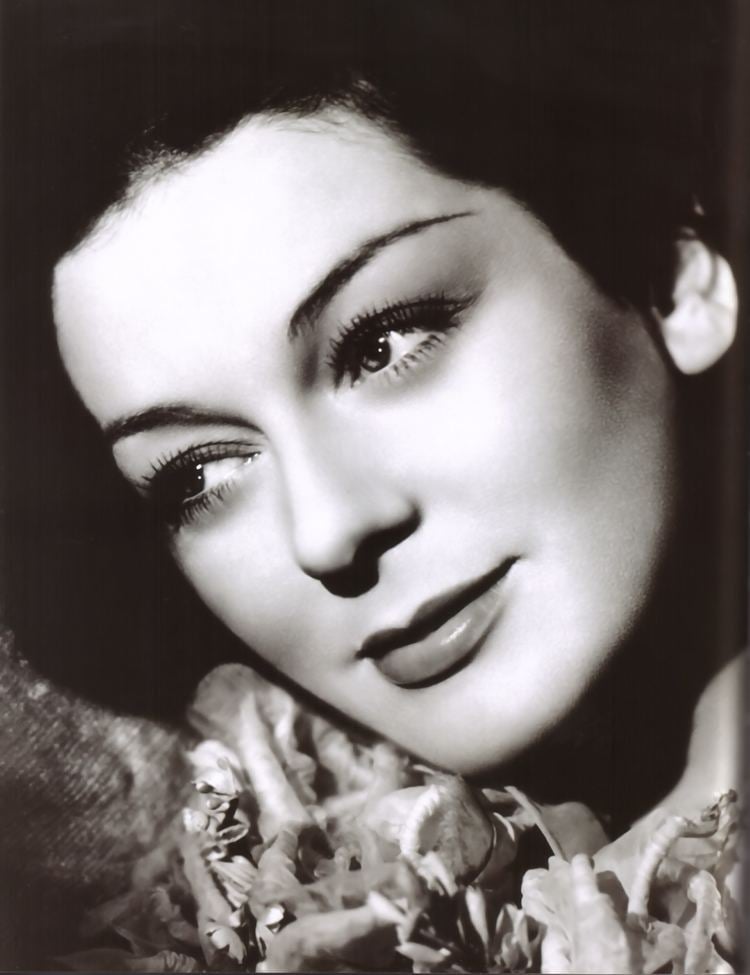 Catherine Rosalind Russell was one of seven children born in Waterbury, Connecticut, to James Edward, a lawyer, and Clara A. (née McKnight) Russell, a teacher. The Russells were an Irish-American Catholic family. She was named after a ship on which her parents had traveled. She attended Catholic schools, including Rosemont College in Rosemont, Pennsylvania, and Marymount College in Tarrytown, New York, before attending the American Academy of Dramatic Arts in New York City. Her parents thought Russell was studying to become a teacher, and were unaware that she was planning to become a comedic actress. Upon graduation from the performing arts school, Russell acted in summer stock and joined a repertory company in Boston.
Career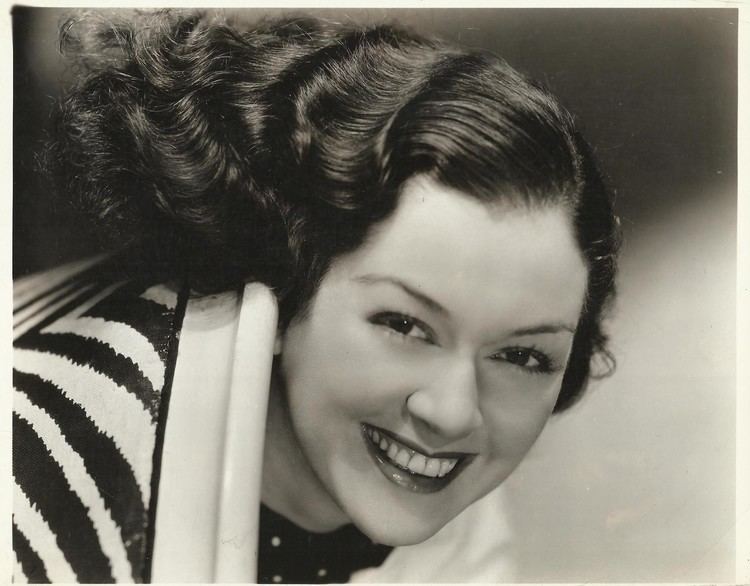 Russell started her career as a fashion model and was in many Broadway shows. Against parental objections, she took a job at a stock company for seven months at Saranac Lake and then Hartford, Connecticut. Afterwards, she moved to Boston, where she acted for a year at a theater group for Edward E. Clive. Later, she appeared in a revue in New York (The Garrick Gaieties). There, she took voice lessons and built a career in the opera, which was short-lived due to her difficulty in reaching high notes.
In the early 1930s, Russell went west to Los Angeles, where she was hired as a contract player for Universal Studios. When she first arrived on the lot, she was ignored by most of the crew and later told the press she felt terrible and humiliated at Universal, which affected her self-confidence. Unhappy with Universal's leadership, and second-class studio status at the time, Russell set her sights on Metro-Goldwyn-Mayer and was able to get out of her Universal contract on her own terms. When MGM first approached her for a screen test, Russell was wary, remembering her experience at Universal. When she met MGM's Benny Thau and Ben Piazza, she was surprised, as they were "the soul of understanding". Her screen test was directed by Harold S. Bucquet, and she later recalled that she was hired because of a closeup he took of her.
Under contract to MGM, Russell debuted in Evelyn Prentice (1934). Although the role was small, she received good notices, with one critic saying that she was "convincing as the woman scorned". She starred in many comedies such as Forsaking All Others (1934) and Four's a Crowd (1938), as well as dramas, including Craig's Wife (1936) (which would be the film's second of three remakes; Joan Crawford did the third) and The Citadel (1938). Russell was first acclaimed when she co-starred with Robert Young in the MGM drama West Point of the Air (1935). One critic wrote: "Rosalind Russell as the 'other woman' in the story gives an intelligent and deft handling to her scenes with Young." She quickly rose to fame, and by 1935, was seen as a replacement for actress Myrna Loy, as she took many roles for which Loy was initially set.
In her first years in Hollywood, Russell was characterized, both in her personal life and film career, as a sophisticated lady. This dissatisfied Russell, who claimed in a 1936 interview:
Being typed as a lady is the greatest misfortune possible to a motion picture actress. It limits your characterizations, confines you to play feminine sops and menaces and the public never highly approves of either. An impeccably dressed lady is always viewed with suspicion in real life and when you strut onto the screen with beautiful clothes and charming manners, the most naive of theatergoers senses immediately that you are in a position to do the hero no good. I earnestly want to get away from this. First, because I want to improve my career and professional life and, secondly because I am tired of being a clothes horse – a sort of hothouse orchid in a stand of wild flowers.
Russell approached director Frank Lloyd for help changing her image, but instead of helping her, Lloyd cast her as a wealthy aristocrat in Under Two Flags (1936). In 1939, she was cast as catty gossip Sylvia Fowler in the all-female comedy The Women, directed by George Cukor. The film was a major hit, boosting her career and establishing her reputation as a comedian.
Russell continued to display her talent for comedy in the classic screwball comedy His Girl Friday (1940), directed by Howard Hawks. In the film, a reworking of Ben Hecht's story The Front Page, Russell played quick-witted ace reporter Hildy Johnson, who was also the ex-wife of her newspaper editor Walter Burns (Cary Grant). Russell had been, as she put it, "Everyone's fifteenth choice" for the role of Hildy in the film. Prior to her being cast, Howard Hawks had asked Katharine Hepburn, Irene Dunne, Claudette Colbert, Jean Arthur, Margaret Sullavan, and Ginger Rogers if they would like to play the brash, fast-talking reporter in his film. All of them refused. Russell found out about this while riding on a train to New York, when she read an article in the New York Times saying that she had been cast in the film and listing all the actresses who had turned the part down.
In the 1940s, she made comedies such as The Feminine Touch (1941) and Take a Letter, Darling (1942), dramas including Sister Kenny (1946), and Mourning Becomes Electra (1947), and a murder mystery: The Velvet Touch (1948).
Over the course of her career, Russell earned four Academy Award nominations for Best Actress: My Sister Eileen (1942); Sister Kenny (1946); Mourning Becomes Electra (1947); and the movie version of Auntie Mame (1958). She received a Special Academy Award, the Jean Hersholt Humanitarian Award, in 1972, which came with an Oscar statuette.
Russell scored a big hit on Broadway with her Tony Award-winning performance in Wonderful Town (1953), a musical version of her successful film of a decade earlier, My Sister Eileen. Russell reprised her starring role for a 1958 television special.
Perhaps her most memorable performance was in the title role of the long-running stage hit Auntie Mame and the subsequent 1958 movie version, in which she played an eccentric aunt whose orphaned nephew comes to live with her. When asked with which role she was most closely identified, she replied that strangers who spotted her still called out, "Hey, Auntie Mame!" She received a Tony Award nomination for Best Actress in a Play in 1957 for her performance. Patrick Dennis dedicated his second Auntie Mame book Around the World with Auntie Mame to "the one and only Rosalind Russell" in 1958.
She continued to appear in movies through the mid-1960s, including Picnic (1955), A Majority of One (1961), Five Finger Exercise (1962), Gypsy (1962), and The Trouble with Angels (1966). Russell was the logical choice for reprising her role as Auntie Mame when its Broadway musical adaptation Mame was set for production in 1966, but she declined for health reasons. In addition to her acting career, Russell also wrote the story (under the name C. A. McKnight) for the film The Unguarded Moment (1956), a story of sexual harassment starring Esther Williams.
Personal life
On October 25, 1941, Russell married Danish-American producer Frederick Brisson, son of actor Carl Brisson. Cary Grant was responsible for the couple's having met, and was the best man at Frederick and Rosalind's wedding. Brisson had been traveling from England to the United States by ship in 1939, and The Women was playing on an endless loop during the voyage. After hearing the audio for the film day after day while traveling, Brisson decided he had better sit down and watch the whole film. He became so enamored with Russell's performance as Sylvia Fowler that he turned to his friends and proclaimed: "I'm either gonna kill that girl, or I'm gonna marry her." (Or so he liked to say.)
Brisson stayed with Cary Grant in his guest house while Grant was filming His Girl Friday. Upon hearing that Grant was making the movie with Russell, Brisson asked his friend if he could meet her. Cary Grant then spent weeks greeting Russell each morning on set with the question, "Have you met Freddie Brisson?" in an effort to pique the actress's curiosity. One night, when Russell opened her door to let Grant in before they went dancing, as they often did, she found him standing next to a stranger. Grant sheepishly explained that the odd fellow was Freddie Brisson, the man who he had mentioned so often, and they set off for dinner, with Freddie in tow.
Russell and Brisson's marriage lasted 35 years, ending with her death. They had one child, in 1943, a son, Carl Lance Brisson.
Russell was a devout Roman Catholic, and a member of the Good Shepherd Parish and the Catholic Motion Picture Guild in Beverly Hills, California.
Russell supported Richard Nixon in two of his early unsuccessful political campaigns. First for the presidency in 1960 opposing John F. Kennedy and for governor of California in 1962.
Death
Russell died of breast cancer on November 28, 1976. She was survived by her husband and her son. She is buried in Holy Cross Cemetery in Culver City, California.
Rosalind Russell has a star on the Hollywood Walk of Fame, at 1708 Vine Street.
Her autobiography, Life Is a Banquet, written with Chris Chase, was published a year after her death. The foreword (written by her husband) states that Russell had a mental breakdown in 1943. She made no films in 1944. Details are scant, but the book indicates that health problems and the deaths of a sister and a brother were major factors leading to her breakdown. Russell had rheumatoid arthritis, and the UCSF Arthritis Research Center currently bears her name.
In 2009, a documentary film Life Is a Banquet: The Life of Rosalind Russell, narrated by Kathleen Turner, was shown at film festivals across the U.S. and on some PBS stations.
Filmography
Actress
1972
The Crooked Hearts (TV Movie)
as
Laurita Dorsey
1971
Mrs. Pollifax-Spy
as
Mrs. Pollifax
1968
Where Angels Go Trouble Follows!
as
Mother Superior
1967
Oh Dad, Poor Dad, Mamma's Hung You in the Closet and I'm Feelin' So Sad
as
Madame Rosepettle
1966
The Trouble with Angels
as
Mother Superior
1962
Five Finger Exercise
as
Louise Harington
1961
A Majority of One
as
Bertha Jacoby
1958
Auntie Mame
as
Mame Dennis
1958
Wonderful Town (TV Movie)
as
Ruth Sherwood
1956
General Electric Theater (TV Series)
as
Cynthia
- The Night Goes On (1956) - Cynthia
1955
Picnic
as
Rosemary the Schoolteacher
1955
The Girl Rush
as
Kim Halliday
1953
Never Wave at a WAC
as
Jo McBain
1951
Schlitz Playhouse (TV Series)
- Never Wave at a WAC (1951)
1950
A Woman of Distinction
as
Susan Manning Middlecott
1949
Tell It to the Judge
as
Marsha Meredith
1948
The Velvet Touch
as
Valerie Stanton
1947
Mourning Becomes Electra
as
Lavinia Mannon
1947
The Guilt of Janet Ames
as
Janet Ames
1946
Sister Kenny
as
Elizabeth Kenny
1945
She Wouldn't Say Yes
as
Dr. Susan A. Lane
1945
Roughly Speaking
as
Louise Randall Pierson
1943
What a Woman!
as
Carol Ainsley
1943
Flight for Freedom
as
Tonie Carter
1942
My Sister Eileen
as
Ruth Sherwood
1942
Take a Letter, Darling
as
A.M. MacGregor
1941
Design for Scandal
as
Judge Cornelia Porter
1941
The Feminine Touch
as
Julie Hathaway
1941
They Met in Bombay
as
Anya Von Duren
1940
This Thing Called Love
as
Ann Winters
1940
Hired Wife
as
Kendal Browning
1940
No Time for Comedy
as
Linda Paige Esterbrook
1940
His Girl Friday
as
Hildy Johnson
1939
The Women
as
Mrs. Howard Fowler (Sylvia)
1939
Fast and Loose
as
Garda Sloane
1938
Four's a Crowd
as
Jean Christy
1938
Man-Proof
as
Elizabeth Kent
1937
Live, Love and Learn
as
Julie Stoddard
1937
Night Must Fall
as
Olivia GHRayne
1936
Craig's Wife
as
Harriet Craig
1936
Trouble for Two
as
Miss Vandeleur
1936
Under Two Flags
as
Lady Venetia Cunningham
1936
It Had to Happen
as
Beatrice Newnes
1935
Rendezvous
as
Joel Carter
1935
Reckless
as
Josephine (Jo) Mercer
1935
West Point of the Air
as
Dare Marshall
1935
The Casino Murder Case
as
Doris Reed
1935
The Night Is Young
as
Countess Zarika Rafay
1934
Forsaking All Others
as
Eleanor
1934
The President Vanishes
as
Sally Voorman
1934
Evelyn Prentice
as
Mrs. Nancy Harrison
Writer
1971
Mrs. Pollifax-Spy (screenplay - as C.A. McKnight)
1956
The Unguarded Moment (story)
Soundtrack
1986
Coming Up Roses (performer: "Everything's Coming Up Roses" (from 1959 musical "Gypsy: A musical Fable"))
1967
Rosie! (performer: "Everybody Loves My Baby" - uncredited)
1962
Gypsy (performer: "Small World", "Some People", "Mr. Goldstone, I Love You", "You'll Never Get Away from Me", "Everything's Coming Up Roses", "Together Wherever We Go", "Small World (Reprise)", "Rose's Turn" - uncredited)
1958
Wonderful Town (TV Movie) (performer: "Ohio", "One Hundred Easy Ways", "Conversation Piece", "Conga!", "Swing!", "Wrong Note Rag", "Finale: It's Love (reprise)")
1955
The Girl Rush (performer: "Take a Chance", "Miss Jemina Walks By", "Birmin'ham, "Out of Doors", "Take a Chance" (Reprise), "Homesick Hillbilly")
1946
Sister Kenny (performer: "Happy Birthday to You" (1893) - uncredited)
1945
Roughly Speaking (performer: "Bull Dog" - uncredited)
1941
Design for Scandal (performer: "Daisy Bell (A Bicycle Built For Two)" (1892) - uncredited)
1941
The Feminine Touch (performer: "Jealous" - uncredited)
1939
The Women ("Old Chisholm Trail (Come a Ti Yi Yippee Yippee Yay)", uncredited)
1937
Live, Love and Learn (performer: "Kaiser-Walzer (Emperor Waltz) op. 437" (1889) - uncredited)
1936
Under Two Flags (performer: "The Blue Danube Waltz" (1867) - uncredited)
1935
West Point of the Air (performer: "Who's Afraid of the Big Bad Wolf" (1933) - uncredited)
Self
1975
ABC Late Night (TV Series documentary)
as
Self
- The Columbia Pictures 50th Anniversary Special (1975) - Self
1975
The 29th Annual Tony Awards (TV Special)
as
Self - Presenter
1975
At Long Last Cole (TV Special)
as
Self
1975
The 1975 Annual Entertainment Hall of Fame Awards (TV Special)
as
Self
1974
Bicentennial Minutes (TV Series short)
as
Self - Narrator
- Episode #1.42 (1974) - Self - Narrator
1974
The 1974 Annual Entertainment Hall of Fame Awards (TV Special)
as
Self
1973
A Show Business Salute to Milton Berle (TV Special)
as
Self
1973
AFI Life Achievement Award (TV Series)
as
Self
- AFI Life Achievement Award: A Tribute to John Ford (1973) - Self
1973
The 45th Annual Academy Awards (TV Special)
as
Self - Winner (as Rosalind Russell Brisson)
1972
Salute to Oscar Hammerstein II (TV Special)
as
Self
1971
The David Frost Show (TV Series)
as
Self / Self - Guest
- Episode #4.18 (1971) - Self
- Episode #3.148 (1971) - Self - Guest
1971
The Merv Griffin Show (TV Series)
as
Self
- Gregory Peck, Rosalind Russell, Woody Allen, Richard Dawson, Wes Stern, The Lennon Sisters (1971) - Self
1971
The 43rd Annual Academy Awards (TV Special)
as
Self - Accepting Award for Helen Hayes
1971
The Mike Douglas Show (TV Series)
as
Self - Actress
- Episode #10.137 (1971) - Self - Actress
1971
The Tonight Show Starring Johnny Carson (TV Series)
as
Self - Guest
- Episode dated 23 March 1971 (1971) - Self - Guest
1969
The 41st Annual Academy Awards (TV Special)
as
Self - Presenter
1968
The 40th Annual Academy Awards (TV Special)
as
Self - Presenter
1967
The 39th Annual Academy Awards (TV Special)
as
Self - Presenter
1965
The 37th Annual Academy Awards (TV Special)
as
Self - Presenter
1964
The Linkletter Show (TV Series)
as
Self
- Episode dated 19 May 1964 (1964) - Self
1963
The 17th Annual Tony Awards (TV Special)
as
Self - Presenter
1963
The 20th Annual Golden Globe Awards (TV Special)
as
Self - Winner & Presenter
1962
The 34th Annual Academy Awards (TV Special)
as
Self - Presenter
1962
The 19th Annual Golden Globe Awards (TV Special)
as
Self - Winner
1962
Here's Hollywood (TV Series)
as
Self
- Episode #2.109 (1962) - Self
1961
The 18th Annual Golden Globe Awards (TV Special)
as
Self - Presenter
1959
Startime (TV Series)
as
Self - Host
- The Wonderful World of Entertainment (1959) - Self - Host
1959
The 31st Annual Academy Awards (TV Special)
as
Self - Nominee & Presenter
1959
The 16th Annual Golden Globe Awards (TV Special)
as
Self - Winner
1958
The 30th Annual Academy Awards (TV Special)
as
Self - Co-Hostess
1955
The Loretta Young Show (TV Series)
as
Self - Guest Hostess
- Week-End in Winnetka (1955) - Self - Guest Hostess
- Fear Me Not (1955) - Self - Guest Hostess
1955
The Ed Sullivan Show (TV Series)
as
Self
- The Girl Rush Show (1955) - Self
- Episode #8.49 (1955) - Self
1953
Christmas with the Stars (TV Movie)
as
Self
1953
What's My Line? (TV Series)
as
Self - Mystery Guest
- Rosalind Russell (1953) - Self - Mystery Guest
1952
All Star Revue (TV Series)
as
Self - Hostess
- Host: Rosalind Russell; Guests: Milton Berle, Phil Harris, George Jessel, Harpo Marx, Dinah Shore, Jimmy Durante, Red Skelton, Nelle Fisher & Jerry Ross (1952) - Self - Hostess
1947
Screen Snapshots: Famous Hollywood Mothers (Documentary short)
as
Self
1945
Screen Snapshots Series 25, No. 1: 25th Anniversary (Documentary short)
as
Self
1945
Breakdowns of 1944 (Short)
as
Self (uncredited)
1942
Screen Snapshots Series 22, No 10 (Short)
as
Self
1941
You Can't Fool a Camera (Documentary short)
as
Self
1940
Meet the Stars #1: Chinese Garden Festival (Documentary short)
as
Self
1940
Screen Snapshots Series 19, No. 9: Sports in Hollywood (Documentary short)
as
Self - Golf Fan
1940
Screen Snapshots, Series 19, No. 4 (Documentary short)
as
Self
1939
Screen Snapshots Series 18, No. 10 (Documentary short)
as
Self
1937
The Candid Camera Story (Very Candid) of the Metro-Goldwyn-Mayer Pictures 1937 Convention (Documentary short)
as
Self (uncredited)
1937
The Romance of Celluloid (Short)
as
Self
1936
Screen Snapshots Series 16, No. 1 (Documentary short)
as
Self
Archive Footage
2020
The Half of It
as
Self (uncredited)
2020
Natalie Wood: What Remains Behind (TV Movie documentary)
as
Self (uncredited)
2019
The Movies (TV Mini Series documentary)
as
Self
- The Golden Age (2019) - Self
2017
The Best of Hollywood (TV Series documentary)
as
Self - Inerviewee
- Episode dated 2 November 2017 (2017) - Self - Inerviewee
2017
The Fabulous Allan Carr (Documentary)
as
Self
2015
Women He's Undressed (Documentary)
2014
One Rogue Reporter (Documentary)
as
Hildy Johnson (uncredited)
2014
Pioneers of Television (TV Series documentary)
as
Bertha Jacoby
- Breaking Barriers (2014) - Bertha Jacoby
2013
Bates Motel (TV Series)
as
Hildy Johnson
- First You Dream, Then You Die (2013) - Hildy Johnson (uncredited)
2011
Lost Forever (Documentary short)
as
Hildy Johnson (clip from His Girl Friday (1940)) (uncredited)
2010
Moguls & Movie Stars: A History of Hollywood (TV Mini Series documentary)
as
Self
- Fade Out, Fade In (2010) - Self (uncredited)
2009
Life Is a Banquet (Documentary)
as
Self / Jo McBain / Mame Dennis
2008
Crawford at Warners (Video documentary short)
as
Self
2008
Gable and Crawford (Video documentary short)
as
Mrs. Howard Fowler
2000
Rosalind Russell: The Inside Scoop (Video documentary short)
as
Self
1999
Biography (TV Series documentary)
as
Self
- Ingrid Bergman: A Passionate Life (1999) - Self
1998
Hollywoodism: Jews, Movies and the American Dream (TV Movie documentary)
as
Self
1997
Mary Pickford: A Life on Film (Documentary)
as
Self - 1950s Event with Pickford and Rogers (uncredited)
1996
American Experience (TV Series documentary)
as
Self
- The Battle Over Citizen Kane (1996) - Self (uncredited)
1994
Twilight Zone: Rod Serling's Lost Classics (TV Movie)
as
Hildy Johnson (uncredited)
1994
That's Entertainment! III (Documentary)
as
Mrs. Howard Fowler - Sylvia (uncredited)
1987
James Stewart: A Wonderful Life - Hosted by Johnny Carson (TV Movie)
as
Linda Paige Esterbrook (clip from No Time for Comedy (1940))
1982
Hollywood: The Gift of Laughter (TV Movie documentary)
as
Actress - 'The Women' (uncredited)
1979
Has Anybody Here Seen Canada? A History of Canadian Movies 1939-1953 (TV Movie documentary)
as
Self - Oscar Dinner, 1942, with Cary (uncredited)
1967
Mondo Hollywood (Documentary)
as
Self (uncredited)
1963
Hollywood and the Stars (TV Series documentary)
as
Self
- The Wild and Wonderful Thirties (1964) - Self (uncredited)
- The Funny Men: Part 2 (1963) - Self
1962
Hollywood: The Fabulous Era (TV Movie documentary)
as
Self
1958
Summer Theatre (TV Series)
as
Cynthia
- The Night Goes On (1958) - Cynthia
1955
Film Time (TV Series)
as
Self
- Columbia Cavalcade (1955) - Self
1941
Breakdowns of 1941 (Short)
as
Self (uncredited)
1940
The Miracle of Sound (Documentary short)
as
Self (uncredited)
1940
Hollywood: Style Center of the World (Documentary short)
as
Self
1939
From the Ends of the Earth (Documentary short)
as
Self
1939
The Movies March On (Short documentary)
as
Self (costume test for The Women)
1938
Breakdowns of 1938 (Documentary short)
as
Rosalind (Four's a Crowd outtakes) (uncredited)
References
Rosalind Russell Wikipedia
(Text) CC BY-SA