Years active

1989–present




Born

March 4, 1958 (age 63) (

1958-03-04

)

Website

twitter.com/PatriciaHeaton

Children

Samuel

David Hunt

, Joseph Charles Hunt, John Basil Hunt, Daniel Patrick Hunt

Movies and TV shows




Similar People

David Hunt, Neil Flynn, Ray Romano, Eden Sher, Charlie McDermott




Profiles



Patricia heaton biography part 1
Patricia Helen Heaton (born March 4, 1958) is an American actress and model. She is known for portraying Debra Barone on the CBS sitcom Everybody Loves Raymond from 1996 to 2005, and as Frances "Frankie" Heck on the ABC sitcom The Middle (2009–present).
Contents
Heaton is a three-time Emmy Award winner - twice winning the Primetime Emmy Award for Outstanding Lead Actress in a Comedy Series in 2000 and 2001 for Everybody Loves Raymond, and a Daytime Emmy for Outstanding Culinary Program as host/executive producer of Patricia Heaton Parties.
Patricia heaton biography part 2
Early life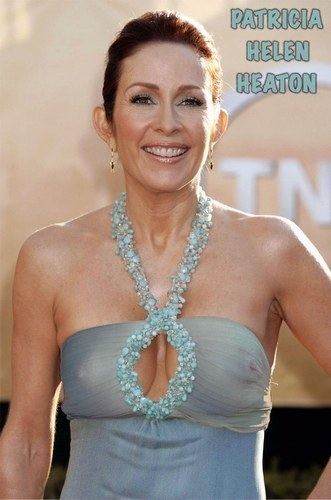 Patricia Heaton was born in Bay Village, Ohio, the daughter of Patricia (née Hurd) and Chuck Heaton, who was a sportswriter for The Plain Dealer. Heaton's mother died of an aneurysm when the actress was 12. The fourth of five children, Heaton was raised as a devout Catholic.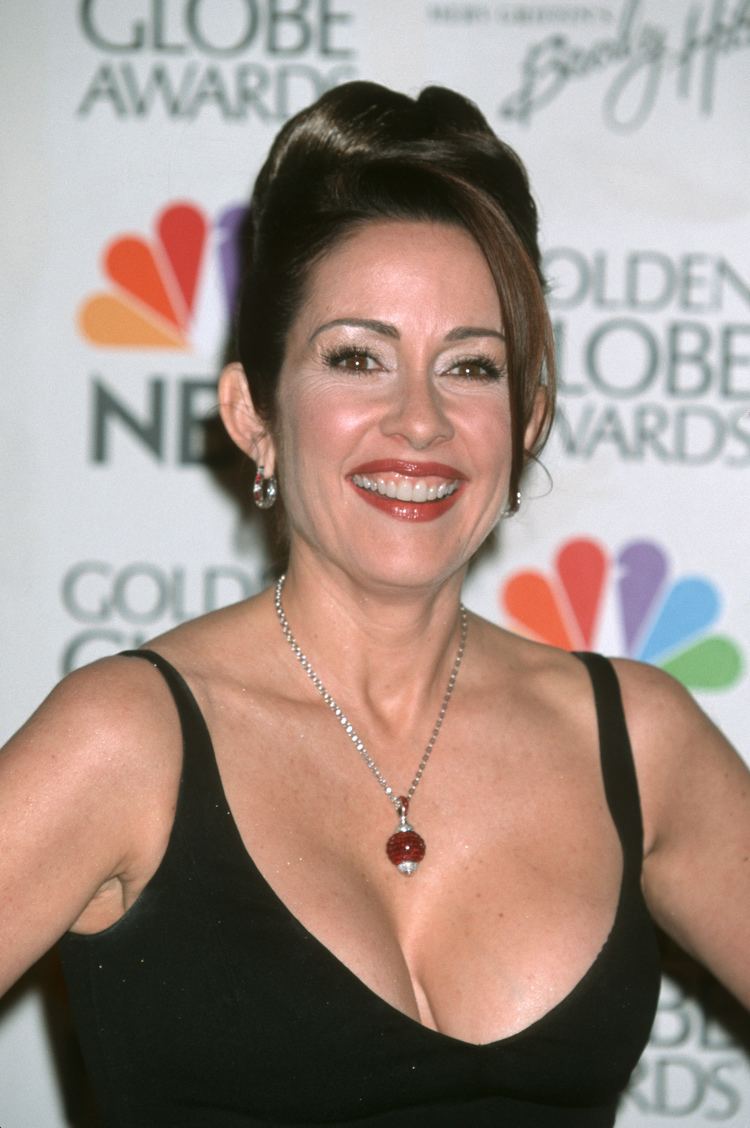 Heaton has three sisters, Sharon, Alice, and Frances, and one brother, Michael, who is the "Minister of Culture" columnist for The Plain Dealer and a writer for the paper's Friday Magazine.
Career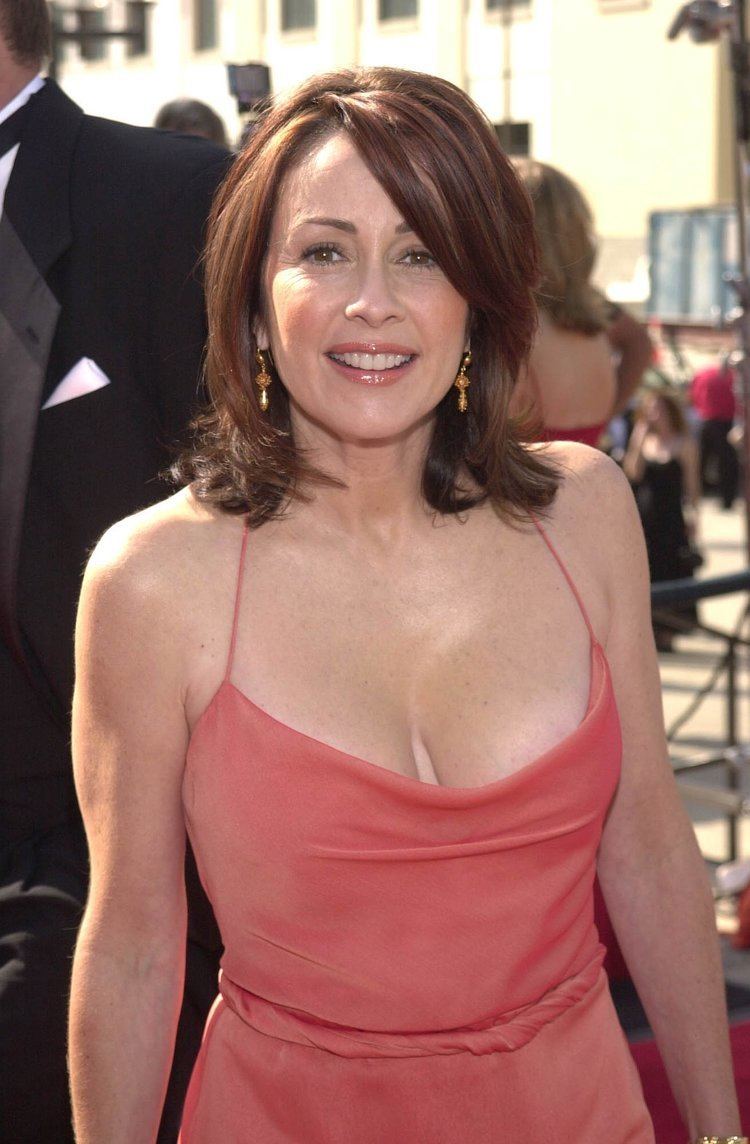 While attending Ohio State University, she became a sister of Delta Gamma Sorority. She later graduated with a B.A. in drama. In 1980, Heaton moved to New York City to study with drama teacher William Esper.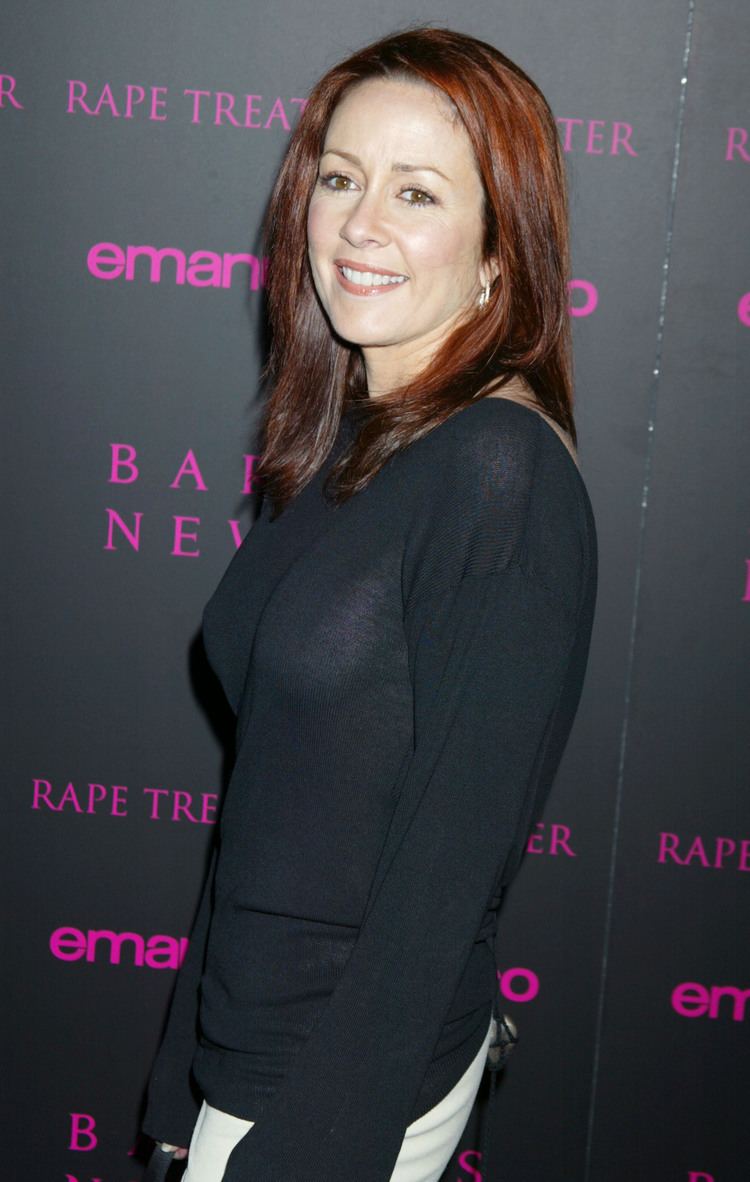 Heaton made her first Broadway appearance in the chorus of Don't Get God Started (1987), after which she and fellow students created Stage Three, an off-Broadway acting troupe.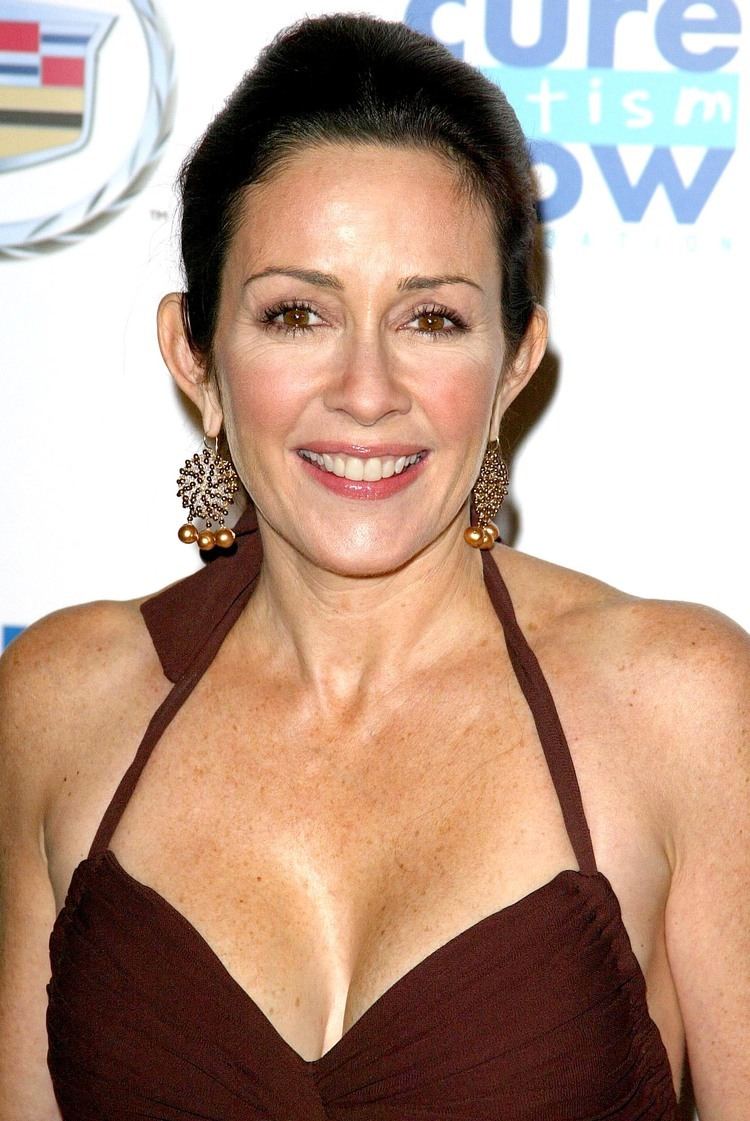 When Stage Three brought one of their productions to Los Angeles, Heaton caught the eye of a casting director for the ABC drama Thirtysomething. She was cast as an oncologist, leading to six appearances on the series from 1989 to 1991. Other TV guest appearances include: Alien Nation (1989), Matlock (1990), Party of Five (1996), The King of Queens (1999), and Danny Phantom (2004).
Heaton's feature films include Memoirs of an Invisible Man (1992), Beethoven (1992), The New Age (1994), and Space Jam (1996).
Heaton was featured in three short-lived sitcoms—Room for Two, Someone Like Me and Women of the House—before landing the role of Debra Barone on Everybody Loves Raymond. She was nominated in each of the series' last seven seasons for the Primetime Emmy Award for Outstanding Lead Actress in a Comedy Series, winning in 2000 and 2001. With her win in 2000, she became the first of the cast members on the show to win an Emmy. She has also collected two Viewers for Quality Television Awards and a Screen Actors Guild trophy for her work on the series.
Starting September 2007, Heaton co-starred with Kelsey Grammer in Back to You, a situation comedy on Fox. The show was canceled in May 2008.
Heaton appeared on the season seven of Extreme Makeover: Home Edition where she helped build a home for a firefighter and his family.
Heaton's television movies include Shattered Dreams (1990), Miracle in the Woods (1997), A Town Without Christmas (2001), as well as the remake of Neil Simon's The Goodbye Girl (2004) with Jeff Daniels, The Engagement Ring (2005), Heaton also played former U.S. Ambassador to Yemen, Barbara Bodine, in the 2006 ABC docudrama The Path to 9/11, and the Hallmark Hall of Fame Movie Front of the Class, based on the real story of a mother, Ellen Cohen, dealing with a son, Brad Cohen, who has Tourette syndrome, in 2008.
Heaton was the producer for the 2005 documentary The Bituminous Coal Queens of Pennsylvania, which was directed by her husband. She was also one of the producers of the William Wilberforce drama Amazing Grace (2006).
In January 2007, Heaton returned to the stage to co-star with Tony Shalhoub in the Off-Broadway play The Scene at Second Stage Theatre in New York City. For this performance, Heaton was nominated in the Outstanding Lead Actress category for the 22nd Lucille Lortel Awards.
Since September 2009, she has starred in the ABC comedy The Middle.
In 2011, Heaton was ranked at No. 24 on the TV Guide Network special, Funniest Women on TV.
In October 2015, Heaton began hosting Patricia Heaton Parties, a cooking show on The Food Network. The program showcases party friendly foods and home entertaining tips. The show won a Daytime Emmy in 2016 for Outstanding Culinary Program
She received a star on the Hollywood Walk of Fame on May 22, 2012. The star is located at 6533 Hollywood Blvd. in front of The Hudson Apartments.
Other credits
In 2003, Heaton appeared in a series of television and radio commercials as spokesperson for the various incarnations of the grocery chain Albertsons, such as Acme, Jewel and Shaw's. Heaton also was featured on the cover of the company's 2003 and 2004 annual reports. In 2007, Albertsons created the Crazy About Food slogan/campaign and Heaton's association with the company ended. She has also appeared in advertisements for Pantene hair-care products.
Personal life
Heaton has been married to British actor David Hunt since 1990. They have four sons and they divide their time between Los Angeles and Cambridge, England. Her memoir, Motherhood and Hollywood: How to Get a Job Like Mine, was published by Villard Books in 2002.
Hunt is Heaton's second husband. After her divorce from her first husband, she went through a self-described "Protestant wilderness". As of June 2017, Heaton's first marriage has been annulled by the Catholic Church, and she is presently a practicing Catholic.
Heaton has been open about having plastic surgery; citing having a tummy-tuck and a breast reduction after undergoing four Caesarean sections.
Political and social advocacy
Heaton is a consistent life ethicist and is vocally supportive of pro-life groups and causes, opposing abortion, euthanasia, and the death penalty. Heaton's advocacy became particularly visible during the debate regarding the Terri Schiavo case. In addition, Heaton is honorary chair of Feminists for Life, an organization which opposes abortion and embryonic stem cell research and supports other pro-life causes on the basis of feminism.
She is registered Republican. However, Heaton openly supports gay rights, and has publicly stated that she is not against same-sex marriage.
Although a Republican, Heaton voiced her disapproval of then presidential nominee Donald Trump in 2016, stating "If he's the nominee then it won't be my party".
Heaton's name was in an advertisement in the Los Angeles Times (17 August 2006) that condemned Hamas and Hezbollah and supported Israel in the 2006 Israel-Lebanon conflict.
In October 2006, Heaton appeared in a commercial opposing a Missouri state constitutional amendment concerning embryonic stem cell research, which subsequently passed. The advertisement was a response to the election of Democratic Senate hopeful Claire McCaskill and aired at the same time as Michael J. Fox's advertisement supporting the amendment. Appearing with Heaton were actor Jim Caviezel, St. Louis Cardinals pitcher Jeff Suppan, Seattle Mariner Mike Sweeney, and St. Louis Rams/Arizona Cardinals quarterback Kurt Warner. Following a public outcry, Heaton later said she regretted doing the ad and sent an apology to Fox, saying she was unaware of Fox's ad. Fox accepted her apology and later stated, "If we can have a healthy dialogue about issues that people see differently, that's marvelous."
On February 29, 2012, Heaton made several negative public remarks against Georgetown University law student Sandra Fluke, joining the controversy surrounding the law requiring insurance companies to cover contraception. Following criticism for her remarks, Heaton apologized days later.
Filmography
Actress
-
The Beldham (post-production)
as
Sadie
-
Mending the Line (completed)
as
Dr. Burke
-
The Unbreakable Boy (completed)
2021
Dust (Podcast Series short)
as
Carol / Interviewer
- Music Played on the Strings of Time (2021) - Carol
- Behind the Hatch (2021) - Interviewer
2019
Carol's Second Act (TV Series)
as
Dr. Carol Kenney / Carol Kenney
- R.I.P. Dr. Herman (2020) - Dr. Carol Kenney
- Plus Ones (2020) - Dr. Carol Kenney
- Carol's Crush (2020) - Dr. Carol Kenney
- Top of the List (2020) - Dr. Carol Kenney
- Secrets (2020) - Dr. Carol Kenney
- Night Lemons (2020) - Dr. Carol Kenney
- Peer Evaluations (2020) - Dr. Carol Kenney
- Blocking (2020) - Dr. Carol Kenney
- Merry December 19th (2019) - Dr. Carol Kenney
- Therapy Dogs (2019) - Dr. Carol Kenney
- Sick and Retired (2019) - Dr. Carol Kenney
- Dr. Mom (2019) - Dr. Carol Kenney
- Game Changer (2019) - Dr. Carol Kenney
- The Nightfloat (2019) - Dr. Carol Kenney
- Marathon Day (2019) - Dr. Carol Kenney
- The Zebra (2019) - Dr. Carol Kenney
- You Give Me Fever (2019) - Carol Kenney
- Pilot (2019) - Dr. Carol Kenney
2018
Smallfoot
as
Mama Bear (voice)
2009
The Middle (TV Series)
as
Frankie Heck
- A Heck of a Ride, Part One (2018) - Frankie Heck
- A Heck of a Ride, Part Two (2018) - Frankie Heck
- Split Decision (2018) - Frankie Heck
- The Royal Flush (2018) - Frankie Heck
- Great Heckspectations (2018) - Frankie Heck
- Bat Out of Heck (2018) - Frankie Heck
- Thank You for Not Kissing (2018) - Frankie Heck
- Hecks vs. Glossners: The Final Battle (2018) - Frankie Heck
- The Crying Game (2018) - Frankie Heck
- Toasted (2018) - Frankie Heck
- Guess Who's Coming to Frozen Dinner (2018) - Frankie Heck
- Mommapalooza (2018) - Frankie Heck
- The Other Man (2018) - Frankie Heck
- New Year's Revelations (2018) - Frankie Heck
- The Christmas Miracle (2017) - Frankie Heck
- The 200th (2017) - Frankie Heck
- Eyes Wide Open (2017) - Frankie Heck
- Thanksgiving IX (2017) - Frankie Heck
- The Setup (2017) - Frankie Heck
- Role of a Lifetime (2017) - Frankie Heck
- Halloween VIII: Orson Murder Mystery (2017) - Frankie Heck
- Meet the Parents (2017) - Frankie Heck
- Please Don't Feed the Hecks (2017) - Frankie Heck
- Vive La Hecks (2017) - Frankie Heck
- Fight or Flight (2017) - Frankie Heck
- The Final Final (2017) - Frankie Heck
- Clear and Present Danger (2017) - Frankie Heck
- Adult Swim (2017) - Frankie Heck
- The Confirmation (2017) - Frankie Heck
- The Par-Tay (2017) - Frankie Heck
- Exes and Ohhhs (2017) - Frankie Heck
- Swing and a Miss (2017) - Frankie Heck
- Dental Hijinks (2017) - Frankie Heck
- Sorry Not Sorry (2017) - Frankie Heck
- Ovary and Out (2017) - Frankie Heck
- Pitch Imperfect (2017) - Frankie Heck
- Hoosier Maid (2017) - Frankie Heck
- Escape Orson (2017) - Frankie Heck
- A Very Marry Christmas (2016) - Frankie Heck
- Trip and Fall (2016) - Frankie Heck
- Look Who's Not Talking (2016) - Frankie Heck
- Thanksgiving VIII (2016) - Frankie Heck
- Roadkill (2016) - Frankie Heck
- True Grit (2016) - Frankie Heck
- Halloween VII: The Heckoning (2016) - Frankie Heck
- A Tough Pill to Swallow (2016) - Frankie Heck
- The Core Group (2016) - Frankie Heck
- The Show Must Go On (2016) - Frankie Heck
- Find My Hecks (2016) - Frankie Heck
- Not Mother's Day (2016) - Frankie Heck
- The Lanai (2016) - Frankie Heck
- Survey Says- (2016) - Frankie Heck
- Crushed (2016) - Frankie Heck
- A Very Donahue Vacation (2016) - Frankie Heck
- The Wisdom Teeth (2016) - Frankie Heck
- The Man Hunt (2016) - Frankie Heck
- Hecks at a Movie (2016) - Frankie Heck
- Film, Friends and Fruit Pies (2016) - Frankie Heck
- Floating 50 (2016) - Frankie Heck
- Birds of a Feather (2016) - Frankie Heck
- The Rush (2016) - Frankie Heck
- No Silent Night (2015) - Frankie Heck
- The Convention (2015) - Frankie Heck
- Thanksgiving VII (2015) - Frankie Heck
- Homecoming II: The Tailgate (2015) - Frankie Heck
- Halloween VI: Tick Tock Death (2015) - Frankie Heck
- Land of the Lost (2015) - Frankie Heck
- Risky Business (2015) - Frankie Heck
- The Shirt (2015) - Frankie Heck
- Cutting the Cord (2015) - Frankie Heck
- Not Your Brother's Drop Off (2015) - Frankie Heck
- The Graduate (2015) - Frankie Heck
- Mother's Day Reservations (2015) - Frankie Heck
- While You Were Sleeping (2015) - Frankie Heck
- Two of a Kind (2015) - Frankie Heck
- Food Courting (2015) - Frankie Heck
- Siblings and Sombreros (2015) - Frankie Heck
- Operation Infiltration (2015) - Frankie Heck
- The Waiting Game (2015) - Frankie Heck
- Flirting with Disaster (2015) - Frankie Heck
- Steaming Pile of Guilt (2015) - Frankie Heck
- The Answer (2015) - Frankie Heck
- Valentine's Day VI (2015) - Frankie Heck
- Hecks on a Train (2015) - Frankie Heck
- A Quarry Story (2015) - Frankie Heck
- Pam Freakin' Staggs (2015) - Frankie Heck
- The Christmas Wall (2014) - Frankie Heck
- The College Tour (2014) - Frankie Heck
- Thanksgiving VI (2014) - Frankie Heck
- The Sinkhole (2014) - Frankie Heck
- Halloween V (2014) - Frankie Heck
- The Table (2014) - Frankie Heck
- Major Anxiety (2014) - Frankie Heck
- The Loneliest Locker (2014) - Frankie Heck
- Unbraceable You (2014) - Frankie Heck
- The Wonderful World of Hecks (2014) - Frankie Heck
- Orlando (2014) - Frankie Heck
- Heck on a Hard Body (2014) - Frankie Heck
- Office Hours (2014) - Frankie Heck
- The Optimist (2014) - Frankie Heck
- The Wind Chimes (2014) - Frankie Heck
- The Smell (2014) - Frankie Heck
- The Walk (2014) - Frankie Heck
- Stormy Moon (2014) - Frankie Heck
- Vacation Days (2014) - Frankie Heck
- The Award (2014) - Frankie Heck
- Hungry Games (2014) - Frankie Heck
- The Carpool (2014) - Frankie Heck
- War of the Hecks (2014) - Frankie Heck
- Sleepless in Orson (2014) - Frankie Heck
- The Christmas Tree (2013) - Frankie Heck
- The Kiss (2013) - Frankie Heck
- Thanksgiving V (2013) - Frankie Heck
- The Jump (2013) - Frankie Heck
- Halloween IV: The Ghost Story (2013) - Frankie Heck
- The 100th (2013) - Frankie Heck
- The Potato (2013) - Frankie Heck
- Change in the Air (2013) - Frankie Heck
- The Drop Off (2013) - Frankie Heck
- The Graduation (2013) - Frankie Heck
- The Ditch (2013) - Frankie Heck
- Hallelujah Hoedown (2013) - Frankie Heck
- From Orson with Love (2013) - Frankie Heck
- Dollar Days (2013) - Frankie Heck
- The Bachelor (2013) - Frankie Heck
- The Name (2013) - Frankie Heck
- Wheel of Pain (2013) - Frankie Heck
- Winners and Losers (2013) - Frankie Heck
- Valentine's Day IV (2013) - Frankie Heck
- The Smile (2013) - Frankie Heck
- The Friend (2013) - Frankie Heck
- One Kid at a Time (2013) - Frankie Heck
- Life Skills (2013) - Frankie Heck
- Twenty Years (2012) - Frankie Heck
- Christmas Help (2012) - Frankie Heck
- Thanksgiving IV (2012) - Frankie Heck
- The Safe (2012) - Frankie Heck
- Halloween III: The Driving (2012) - Frankie Heck
- The Hose (2012) - Frankie Heck
- Bunny Therapy (2012) - Frankie Heck
- The Second Act (2012) - Frankie Heck
- Last Whiff of Summer: Part 2 (2012) - Frankie Heck
- Last Whiff of Summer: Part 1 (2012) - Frankie Heck
- The Wedding (2012) - Frankie Heck
- The Telling (2012) - Frankie Heck
- The Clover (2012) - Frankie Heck
- The Guidance Counselor (2012) - Frankie Heck
- Get Your Business Done (2012) - Frankie Heck
- The Paper Route (2012) - Frankie Heck
- Leap Year (2012) - Frankie Heck
- The Sit Down (2012) - Frankie Heck
- The Concert (2012) - Frankie Heck
- Valentine's Day III (2012) - Frankie Heck
- Hecking It Up (2012) - Frankie Heck
- The Map (2012) - Frankie Heck
- Year of the Hecks (2012) - Frankie Heck
- A Christmas Gift (2011) - Frankie Heck
- Thanksgiving III (2011) - Frankie Heck
- The Play (2011) - Frankie Heck
- Heck's Best Thing (2011) - Frankie Heck
- Halloween II (2011) - Frankie Heck
- Bad Choices (2011) - Frankie Heck
- The Test (2011) - Frankie Heck
- Major Changes (2011) - Frankie Heck
- Hecking Order (2011) - Frankie Heck
- Forced Family Fun: Part 2 (2011) - Frankie Heck
- Forced Family Fun: Part 1 (2011) - Frankie Heck
- Back to Summer (2011) - Frankie Heck
- The Bridge (2011) - Frankie Heck
- The Prom (2011) - Frankie Heck
- Mother's Day II (2011) - Frankie Heck
- Royal Wedding (2011) - Frankie Heck
- The Legacy (2011) - Frankie Heck
- Spring Cleaning (2011) - Frankie Heck
- The Math Class (2011) - Frankie Heck
- Hecks on a Plane (2011) - Frankie Heck
- Friends, Lies, and Videotape (2011) - Frankie Heck
- Valentines Day II (2011) - Frankie Heck
- Super Sunday (2011) - Frankie Heck
- The Big Chill (2011) - Frankie Heck
- Taking Back the House (2011) - Frankie Heck
- A Simple Christmas (2010) - Frankie Heck
- Thanksgiving II (2010) - Frankie Heck
- Errand Boy (2010) - Frankie Heck
- A Birthday Story (2010) - Frankie Heck
- Halloween (2010) - Frankie Heck
- Foreign Exchange (2010) - Frankie Heck
- The Quarry (2010) - Frankie Heck
- The Diaper Incident (2010) - Frankie Heck
- Homecoming (2010) - Frankie Heck
- Back to School (2010) - Frankie Heck
- Average Rules (2010) - Frankie Heck
- Signals (2010) - Frankie Heck
- Mother's Day (2010) - Frankie Heck
- Worry Duty (2010) - Frankie Heck
- TV or Not TV (2010) - Frankie Heck
- The Final Four (2010) - Frankie Heck
- The Fun House (2010) - Frankie Heck
- The Break-Up (2010) - Frankie Heck
- The Bee (2010) - Frankie Heck
- Valentine's Day (2010) - Frankie Heck
- The Yelling (2010) - Frankie Heck
- The Interview (2010) - Frankie Heck
- The Neighbor (2010) - Frankie Heck
- The Jeans (2010) - Frankie Heck
- Christmas (2009) - Frankie Heck
- Siblings (2009) - Frankie Heck
- Thanksgiving (2009) - Frankie Heck
- The Scratch (2009) - Frankie Heck
- The Front Door (2009) - Frankie Heck
- The Block Party (2009) - Frankie Heck
- The Trip (2009) - Frankie Heck
- The Floating Anniversary (2009) - Frankie Heck
- The Cheerleader (2009) - Frankie Heck
- Pilot (2009) - Frankie Heck
2017
The Star
as
Edith (voice)
2014
Moms' Night Out
as
Sondra
2011
Easy to Assemble (TV Series)
as
Mrs. Hullestaad / Patricia
- Bossy Lady (2012) - Patricia
- You're Never Alone (2011) - Mrs. Hullestaad
- Mrs. Hullestaad (2011) - Mrs. Hullestaad
- Finding North (2011) - Mrs. Hullestaad
2011
Versailles (TV Series)
as
Evelyn
- Mama's Got You (2011) - Evelyn
- Leeper's a Peeper (2011) - Evelyn
- Losing It (2011) - Evelyn
- Cracked Sidewalks (2011) - Evelyn
- Holy Mother of God! (2011) - Evelyn
- There's No Meat (2011) - Evelyn
- Effortless Prosperity (2011) - Evelyn
- Public Access (2011) - Evelyn
2009
Versailles (Short)
as
Evelyn
2008
Front of the Class (TV Movie)
as
Ellen Cohen
2007
Back to You (TV Series)
as
Kelly Carr
- Hostage Watch (2008) - Kelly Carr
- House of Tomorrow (2008) - Kelly Carr
- Date Night (2008) - Kelly Carr
- Chuck and Kelly, Doin' It Again (2008) - Kelly Carr
- The New Boss (2008) - Kelly Carr
- Two Steps Forward, One Step Back (2008) - Kelly Carr
- Hug & Tell (2008) - Kelly Carr
- The Wall of Fame (2008) - Kelly Carr
- Business or Pleasure (2008) - Kelly Carr
- Cradle to Grave (2008) - Kelly Carr
- Something's Up There (2007) - Kelly Carr
- Gracie's Bully (2007) - Kelly Carr
- A Night of Possibilities (2007) - Kelly Carr
- A Gentleman Always Leads (2007) - Kelly Carr
- First Supper (2007) - Kelly Carr
- Fish Story (2007) - Kelly Carr
- Pilot (2007) - Kelly Carr
2006
Untitled Patricia Heaton Project (TV Movie)
as
Janet Daily
2006
The Path to 9/11 (TV Mini Series)
as
Ambassador Bodine
- Episode #1.2 (2006) - Ambassador Bodine
- Episode #1.1 (2006) - Ambassador Bodine
2005
The Engagement Ring (TV Movie)
as
Sara Rosa Anselmi
1996
Everybody Loves Raymond (TV Series)
as
Debra Barone
- The Finale (2005) - Debra Barone
- Pat's Secret (2005) - Debra Barone
- The Power of No (2005) - Debra Barone
- Sister-In-Law (2005) - Debra Barone
- Tasteless Frank (2005) - Debra Barone
- The Faux Pas (2005) - Debra Barone
- Favors (2005) - Debra Barone
- A Date for Peter (2005) - Debra Barone
- A Job for Robert (2004) - Debra Barone
- Debra's Parents (2004) - Debra Barone
- Boys' Therapy (2004) - Debra Barone
- Ally's F (2004) - Debra Barone
- P.T. & A. (2004) - Debra Barone
- Angry Sex (2004) - Debra Barone
- Not So Fast (2004) - Debra Barone
- The Home (2004) - Debra Barone
- Golf for It (2004) - Debra Barone
- The Mentor (2004) - Debra Barone
- The Model (2004) - Debra Barone
- Blabbermouths (2004) - Debra Barone
- The Nice Talk (2004) - Debra Barone
- Crazy Chin (2004) - Debra Barone
- The Ingrate (2004) - Debra Barone
- Security (2004) - Debra Barone
- Party Dress (2004) - Debra Barone
- Lateness (2004) - Debra Barone
- Whose Side Are You On? (2004) - Debra Barone
- Slave (2004) - Debra Barone
- Debra at the Lodge (2004) - Debra Barone
- Jazz Records (2003) - Debra Barone
- The Bird (2003) - Debra Barone
- The Surprise Party (2003) - Debra Barone
- Liars (2003) - Debra Barone
- Peter on the Couch (2003) - Debra Barone
- The Contractor (2003) - Debra Barone
- Misery Loves Company (2003) - Debra Barone
- Home from School (2003) - Debra Barone
- Thank You Notes (2003) - Debra Barone
- Fun with Debra (2003) - Debra Barone
- Robert's Wedding (2003) - Debra Barone
- The Bachelor Party (2003) - Debra Barone
- Baggage (2003) - Debra Barone
- The Shower (2003) - Debra Barone
- Who's Next? (2003) - Debra Barone
- Sleepover at Peggy's (2003) - Debra Barone
- The Plan (2003) - Debra Barone
- Meeting the Parents (2003) - Debra Barone
- Sweet Charity (2003) - Debra Barone
- The Disciplinarian (2003) - Debra Barone
- Just a Formality (2003) - Debra Barone
- Somebody Hates Raymond (2003) - Debra Barone
- Grandpa Steals (2003) - Debra Barone
- The Thought That Counts (2002) - Debra Barone
- Marie's Vision (2002) - Debra Barone
- She's the One (2002) - Debra Barone
- Annoying Kid (2002) - Debra Barone
- The Sigh (2002) - Debra Barone
- Robert Needs Money (2002) - Debra Barone
- Who Am I? (2002) - Debra Barone
- Pet the Bunny (2002) - Debra Barone
- Homework (2002) - Debra Barone
- The Cult (2002) - Debra Barone
- Counseling (2002) - Debra Barone
- The First Time (2002) - Debra Barone
- The Bigger Person (2002) - Debra Barone
- Mother's Day (2002) - Debra Barone
- Call Me Mom (2002) - Debra Barone
- The First Six Years (2002) - Debra Barone
- A Vote for Debra (2002) - Debra Barone
- Talk to Your Daughter (2002) - Debra Barone
- The Breakup Tape (2002) - Debra Barone
- The Skit (2002) - Debra Barone
- Lucky Suit (2002) - Debra Barone
- Cookies (2002) - Debra Barone
- Snow Day (2002) - Debra Barone
- Tissues (2002) - Debra Barone
- Season's Greetings (2001) - Debra Barone
- The Kicker (2001) - Debra Barone
- Raybert (2001) - Debra Barone
- Older Women (2001) - Debra Barone
- It's Supposed to Be Fun (2001) - Debra Barone
- Jealous Robert (2001) - Debra Barone
- Frank Goes Downstairs (2001) - Debra Barone
- Marie's Sculpture (2001) - Debra Barone
- Ray's Ring (2001) - Debra Barone
- Odd Man Out (2001) - Debra Barone
- No Roll! (2001) - Debra Barone
- The Angry Family (2001) - Debra Barone
- Frank Paints the House (2001) - Debra Barone
- Ally's Birth (2001) - Debra Barone
- Separation (2001) - Debra Barone
- Say Uncle (2001) - Debra Barone
- Let's Fix Robert (2001) - Debra Barone
- Net Worth (2001) - Debra Barone
- The Canister (2001) - Debra Barone
- Humm Vac (2001) - Debra Barone
- Stefania Arrives (2001) - Debra Barone
- Fairies (2001) - Debra Barone
- Silent Partners (2001) - Debra Barone
- Ray's Journal (2001) - Debra Barone
- Super Bowl (2001) - Debra Barone
- What Good Are You? (2001) - Debra Barone
- Christmas Present (2000) - Debra Barone
- The Sneeze (2000) - Debra Barone
- Fighting In-Laws (2000) - Debra Barone
- Young Girl (2000) - Debra Barone
- The Walk to the Door (2000) - Debra Barone
- The Author (2000) - Debra Barone
- Pet Cemetery (2000) - Debra Barone
- Meant to Be (2000) - Debra Barone
- The Wallpaper (2000) - Debra Barone
- Italy: Part 2 (2000) - Debra Barone
- Italy: Part 1 (2000) - Debra Barone
- Robert's Divorce (2000) - Debra Barone
- Confronting the Attacker (2000) - Debra Barone
- Bad Moon Rising (2000) - Debra Barone
- Someone's Cranky (2000) - Debra Barone
- Alone Time (2000) - Debra Barone
- Marie and Frank's New Friends (2000) - Debra Barone
- Debra Makes Something Good (2000) - Debra Barone
- Hackidu (2000) - Debra Barone
- The Tenth Anniversary (2000) - Debra Barone
- Robert's Rodeo (2000) - Debra Barone
- Prodigal Son (2000) - Debra Barone
- Bully on the Bus (2000) - Debra Barone
- What's with Robert? (2000) - Debra Barone
- The Christmas Picture (1999) - Debra Barone
- Left Back (1999) - Debra Barone
- No Thanks (1999) - Debra Barone
- Debra's Workout (1999) - Debra Barone
- Cousin Gerard (1999) - Debra Barone
- The Sister (1999) - Debra Barone
- The Will (1999) - Debra Barone
- Sex Talk (1999) - Debra Barone
- You Bet (1999) - Debra Barone
- The Can Opener (1999) - Debra Barone
- Boob Job (1999) - Debra Barone
- How They Met (1999) - Debra Barone
- Robert Moves Back (1999) - Debra Barone
- Dancing with Debra (1999) - Debra Barone
- Be Nice (1999) - Debra Barone
- Working Girl (1999) - Debra Barone
- The Getaway (1999) - Debra Barone
- Move Over (1999) - Debra Barone
- Big Shots (1999) - Debra Barone
- Ray Home Alone (1999) - Debra Barone
- Cruising with Marie (1999) - Debra Barone (credit only)
- Frank's Tribute (1999) - Debra Barone
- Robert's Date (1999) - Debra Barone
- Pants on Fire (1999) - Debra Barone
- Ping Pong (1999) - Debra Barone
- The Toaster (1998) - Debra Barone
- The Apartment (1998) - Debra Barone
- No Fat (1998) - Debra Barone
- The Lone Barone (1998) - Debra Barone
- The Article (1998) - Debra Barone
- Moving Out (1998) - Debra Barone
- Halloween Candy (1998) - Debra Barone
- The Visit (1998) - Debra Barone
- Getting Even (1998) - Debra Barone
- The Sitter (1998) - Debra Barone
- Driving Frank (1998) - Debra Barone
- The Invasion (1998) - Debra Barone
- The Wedding: Part 2 (1998) - Debra Barone
- The Wedding: Part 1 (1998) - Debra Barone
- The Garage Sale (1998) - Debra Barone
- Six Feet Under (1998) - Debra Barone
- Traffic School (1998) - Debra Barone
- T-Ball (1998) - Debra Barone
- Good Girls (1998) - Debra Barone
- The Family Bed (1998) - Debra Barone
- The Ride-Along (1998) - Debra Barone
- The Checkbook (1998) - Debra Barone
- Marie's Meatballs (1998) - Debra Barone
- Mia Famiglia (1998) - Debra Barone
- Civil War (1998) - Debra Barone
- All I Want for Christmas (1997) - Debra Barone
- The Letter (1997) - Debra Barone
- High School (1997) - Debra Barone
- The Gift (1997) - Debra Barone
- The Children's Book (1997) - Debra Barone
- Working Late Again (1997) - Debra Barone
- Anniversary (1997) - Debra Barone
- Golf (1997) - Debra Barone
- Mozart (1997) - Debra Barone
- Brother (1997) - Debra Barone
- Father Knows Least (1997) - Debra Barone
- Ray's on TV (1997) - Debra Barone
- Why Are We Here? (1997) - Debra Barone
- Fascinatin' Debra (1997) - Debra Barone
- Neighbors (1997) - Debra Barone
- The Dog (1997) - Debra Barone
- Recovering Pessimist (1997) - Debra Barone
- The Game (1997) - Debra Barone
- Diamonds (1997) - Debra Barone
- The Car (1997) - Debra Barone
- Who's Handsome? (1997) - Debra Barone
- Debra's Sick (1997) - Debra Barone
- The Ball (1996) - Debra Barone
- Captain Nemo (1996) - Debra Barone
- Turkey or Fish (1996) - Debra Barone
- Win, Lose or Draw (1996) - Debra Barone
- In-Laws (1996) - Debra Barone
- Your Place or Mine? (1996) - Debra Barone
- Frank, the Writer (1996) - Debra Barone
- Look Don't Touch (1996) - Debra Barone
- Standard Deviation (1996) - Debra Barone
- I Wish I Were Gus (1996) - Debra Barone
- I Love You (1996) - Debra Barone
- Pilot (1996) - Debra Barone
2005
The Tonight Show with Jay Leno (TV Series)
as
Giles
- Episode #13.63 (2005) - Giles
2004
The Goodbye Girl (TV Movie)
as
Paula McFadden
2003
Danny Phantom (TV Series)
as
Lunch Lady
- Mystery Meat (2003) - Lunch Lady (voice)
2001
A Town Without Christmas (TV Movie)
as
M.J. Jensen
1999
The King of Queens (TV Series)
as
Debra Barone
- Dire Strayts (1999) - Debra Barone
1997
Miracle in the Woods (TV Movie)
as
Wanda Briggs
1996
Party of Five (TV Series)
as
Robin Merrin
- Comings and Goings (1996) - Robin Merrin
- Poor Substitutes (1996) - Robin Merrin
1995
Women of the House (TV Series)
as
Natalie Hollingsworth
- Women in Film (1995) - Natalie Hollingsworth
- The Conjugal Cottage (1995) - Natalie Hollingsworth
- North to Alaska (1995) - Natalie Hollingsworth
- Dear Diary (1995) - Natalie Hollingsworth
- Veda (1995) - Natalie Hollingsworth
- The Afternoon Wife (1995) - Natalie Hollingsworth
- Bad Girl (1995) - Natalie Hollingsworth
- You Talk Too Much (1995) - Natalie Hollingsworth
- Men Are Good (1995) - Natalie Hollingsworth
- That's What Friends Are For (1995) - Natalie Hollingsworth
- Guess Who's Sleeping in Lincoln's Bed? (1995) - Natalie Hollingsworth
- Miss Sugarbaker Goes to Washington (1995) - Natalie Hollingsworth
1994
Someone Like Me (TV Series)
as
Jean Stepjak
- What I Did for Art (1994) - Jean Stepjak
- El Presidente (1994) - Jean Stepjak
- The Guy (1994) - Jean Stepjak
- When Moms Collide (1994) - Jean Stepjak
- The Lying Game (1994) - Jean Stepjak
1992
Room for Two (TV Series)
as
Jill Kurland
- 'M' Is for the Many Things (1993) - Jill Kurland
- Big Noise from Mendota (1993) - Jill Kurland
- Moving On (1993) - Jill Kurland
- To Book or Not to Book (1993) - Jill Kurland
- Sex, Rugs, and Rock 'n' Roll (1993) - Jill Kurland
- Look Ma, Four Hands (1992) - Jill Kurland
- A Home, a Loan (1992) - Jill Kurland
- All Edie's Children (1992) - Jill Kurland
- All Men Are Created Equal, Bummer (1992) - Jill Kurland
- Dog Day Afternoons (1992) - Jill Kurland
- The Night of the Living Lou (1992) - Jill Kurland
- And Now, a Pause for Menopause (1992) - Jill Kurland
- Ken, We Hardly Knew Ye- Much (1992) - Jill Kurland
- A Night with the Jetsons (1992) - Jill Kurland
- If It's Saturday, It Must Be Meat Loaf (1992) - Jill Kurland
- My Right Foot (1992) - Jill Kurland
- A Couple of Couples (1992) - Jill Kurland
- Little White Lies (1992) - Jill Kurland
- A Couch with a View (1992) - Jill Kurland
- Winners and Other Losers (1992) - Jill Kurland
- Psyched! (1992) - Jill Kurland
- Private Parts (1992) - Jill Kurland
- Help (1992) - Jill Kurland
- Whose Mouth Is It Anyway? (1992) - Jill Kurland
- Not Quite- Room for Two (1992) - Jill Kurland
- Pilot (1992) - Jill Kurland
1992
Memoirs of an Invisible Man
as
Ellen
1991
DEA (TV Series)
as
Paula Werner
- The Fat Lady Sings Alone (1991) - Paula Werner
1989
Thirtysomething (TV Series)
as
Dr. Silverman
- Second Look (1991) - Dr. Silverman
- Life Class (1990) - Dr. Silverman
- Prelude to a Bris (1990) - Dr. Silverman
- Post-Op (1990) - Dr. Silverman
- Another Country (1990) - Dr. Silverman
- New Baby (1989) - Dr. Silverman
1990
Matlock (TV Series)
as
Ellie Stanford
- The Brothers (1990) - Ellie Stanford
1990
Shattered Dreams (TV Movie)
as
Older Dotti
1989
Alien Nation (TV Series)
as
Amanda Q. Russle
- The Red Room (1989) - Amanda Q. Russle
Producer
-
Winners (TV Series) (executive producer) (pre-production)
2023
Unexpected (producer)
2019
Carol's Second Act (TV Series) (executive producer - 15 episodes)
- R.I.P. Dr. Herman (2020) - (executive producer)
- Plus Ones (2020) - (executive producer)
- Carol's Crush (2020) - (executive producer)
- Top of the List (2020) - (executive producer)
- Secrets (2020) - (executive producer)
- Peer Evaluations (2020) - (executive producer)
- Blocking (2020) - (executive producer)
- Sick and Retired (2019) - (executive producer)
- Dr. Mom (2019) - (executive producer)
- Game Changer (2019) - (executive producer)
- The Nightfloat (2019) - (executive producer)
- Marathon Day (2019) - (executive producer)
- The Zebra (2019) - (executive producer)
- You Give Me Fever (2019) - (executive producer)
- Pilot (2019) - (executive producer)
2015
Patricia Heaton Parties (TV Series) (executive producer - 7 episodes)
- Reunion Cast Party (2016) - (executive producer)
- Family Circus (2015) - (executive producer)
- Silver Anniversary Surprise (2015) - (executive producer)
- Comfort Food Favorites (2015) - (executive producer)
- Tailgate Temptations (2015) - (executive producer)
- Beauties and the Bites (2015) - (executive producer)
- Heaton Up Halloween (2015) - (executive producer)
2014
Christmas at Cartwright's (TV Movie) (executive producer)
2014
Moms' Night Out (executive producer)
2012
The Christmas Heart (TV Movie) (executive producer)
2011
Versailles (TV Series) (producer)
2009
Versailles (Short) (producer)
2006
Untitled Patricia Heaton Project (TV Movie) (executive producer)
2006
Amazing Grace (producer)
2005
The Engagement Ring (TV Movie) (executive producer)
2005
The Bituminous Coal Queens of Pennsylvania (Documentary) (producer)
Soundtrack
-
The Middle (TV Series) (1 episode, 2013) (performer - 21 episodes, 2009 - 2018)
- The Other Man (2018) - (performer: "Happy Birthday to You" - uncredited)
- Thanksgiving IX (2017) - (performer: "Happy Birthday to You" - uncredited)
- Exes and Ohhhs (2017) - (performer: "Happy Birthday to You" - uncredited)
- A Very Donahue Vacation (2016) - (performer: "Aloha 'Oe" - uncredited)
- Food Courting (2015) - (performer: "We Are Family", "Happy Birthday to You" - uncredited)
- The Waiting Game (2015) - (performer: "More Than a Feeling" - uncredited)
- Pam Freakin' Staggs (2015) - (performer: "Reunited" - uncredited)
- Office Hours (2014) - (performer: "All Out of Love" - uncredited)
- The Christmas Tree (2013) - ("Deck the Halls", uncredited)
- The Hose (2012) - (performer: "Rosanna" - uncredited)
- Leap Year (2012) - (performer: "Happy Birthday to You" - uncredited)
- Hecking It Up (2012) - (performer: "High Hopes" - uncredited)
- The Map (2012) - (performer: "Happy Birthday to You" - uncredited)
- A Christmas Gift (2011) - (performer: "The Twelve Days of Christmas" - uncredited)
- The Play (2011) - (performer: "The Merry Old Land of Oz" - uncredited)
- Major Changes (2011) - (performer: "All by Myself" - uncredited)
- Forced Family Fun: Part 2 (2011) - (performer: "99 Bottles of Beer" - uncredited)
- Forced Family Fun: Part 1 (2011) - (performer: "99 Bottles of Beer" - uncredited)
- Taking Back the House (2011) - (performer: "Reminiscing" - uncredited)
- A Simple Christmas (2010) - (performer: "The Twelve Days of Christmas" - uncredited)
- The Final Four (2010) - (performer: "Happy Birthday to You" - uncredited)
- Christmas (2009) - (performer: "Oh, Come, All Ye Faithful" - uncredited)
1997
Everybody Loves Raymond (TV Series) (performer - 1 episode)
- High School (1997) - (performer: "The Hustle", "Shake Your Booty" - uncredited)
1995
Women of the House (TV Series) (performer - 2 episodes)
- North to Alaska (1995) - (performer: "He Touched Me", "It Had to Be You")
- You Talk Too Much (1995) - (performer: "Happy Days Are Here Again")
Thanks
2013
Cold: Answers (Short) (special thanks)
2009
The ABC Fall Preview Open House (TV Movie) (special thanks)
Self
2023
The Babylon Bee (Podcast Series documentary)
as
Self
- Secret Docs, Divisive Spokescandies, Family Board Games (2023) - Self
2006
Entertainment Tonight (TV Series)
as
Self
- Inside the "Everybody Loves Raymond" Reunion (2020) - Self
- Catching Up with Kevin Hart! (2020) - Self
- Blockbuster Premieres Coast-to-Coast! (2019) - Self
- Cardi B in Court (2019) - Self
- Tuesday Rocks on ET! (2019) - Self
- Celine Dion Tour Exclusive (2019) - Self
- ET's Ultimate Fall TV Preview! (2019) - Self
- Blue Bloods Friday! (2019) - Self
- Grey's Anatomy Milestone! (2019) - Self
- Mariah Carey's Beauty Secrets Revealed (2019) - Self
2022
What Women Binge (Podcast Series)
as
Self
- Episode 7: Patricia Heaton (2022) - Self
2017
The Dr. Oz Show (TV Series)
as
Self
- Patricia Heaton on Celebrating Her Sobriety and (2021) - Self
- Patricia Heaton on Second Acts and Why Now is the Time to Reinvent Yourself (2020) - Self
- Oz Exclusive: Corey Feldman Vindicated by Newly Found Santa Barbara Detective Tapes? (2017) - Self
2021
History of the Sitcom (TV Series documentary)
as
Self
- A Family Matter (2021) - Self
2021
The Drew Barrymore Show (TV Series)
as
Self - Guest
- Patricia Heaton/Molly Bernard (2021) - Self - Guest
2005
Live with Kelly and Mark (TV Series)
as
Self - Guest / Self
- Live's Top Teacher Week - Day 2 (2021) - Self
- Patricia Heaton/Carrie Ann Inaba/Why Don't We (2019) - Self
- Patricia Heaton (2018) - Self - Guest
- Patricia Heaton/Jensen Ackles (2017) - Self - Guest
- Patricia Heaton/Keke Palmer/Marcus Samuelsson (2015) - Self - Guest
- Patricia Heaton/Ed Westwick/Chef Marcus Samuelsson (2015) - Self - Guest
- Patricia Heaton/James Van Der Beek/Ne-Yo (2015) - Self - Guest
- Patricia Heaton/Hugh Bonneville/Dr. Loren Cordain (2015) - Self - Guest
2021
The Hollywood Moment at Home Edition (TV Series)
as
Self
- BJ Korros with All Star 99th Birthday Salute to Betty White (2021) - Self
2020
14th Annual IMF Virtual Comedy Celebration (Video)
as
Self / Patty
2016
Today (TV Series)
as
Self - Guest
- Episode dated 20 October 2020 (2020) - Self - Guest
- Episode dated 20 July 2020 (2020) - Self - Guest
- Episode dated 29 November 2017 (2017) - Self - Guest
- Episode dated 8 June 2016 (2016) - Self - Guest
2020
Homemade (Podcast Series)
as
Self - Interviewee
- Patricia Heaton on the Joys of Family, Food, and Finding a Fulfilling Second Act (2020) - Self - Interviewee
2016
The Real (TV Series)
as
Self
- Patricia Heaton/Atlanta Mayor Keisha Lance Bottoms/Hit Reply (2020) - Self
- The Real From Home: Patricia Heaton/Boris Kodjoe/Hotline Bling (2020) - Self
- Patricia Heaton/CeeLo Green & Shani/The Real Rewind/Hotline Bling (2020) - Self
- Patricia Heaton/We Read You/Tamera's Bakery (2016) - Self
- Patricia Heaton/Surprise Honeymoon/Jeannie Mai's Cooking Surprise (2016) - Self
2019
The Kelly Clarkson Show (TV Series)
as
Self - Guest / Self
- Summer Staycation #34 (2020) - Self - Guest
- Patricia Heaton/Shane McAnally (2019) - Self
2005
The View (TV Series)
as
Self - Guest / Self - Guest Co-Hostess / Self
- Patricia Heaton/John Quinones (2020) - Self
- Guest Co-Hostess Patricia Heston/Jon Cryer/Lynne Cheney/Sarah Drew (2014) - Self - Guest Co-Hostess
- Guest Co-Hostess Patricia Heaton/Jason Priestley/Randy Jackson (2014) - Self - Guest Co-Hostess
- Guest Co-Host Jason Thompson/Cast of 'The Middle' (2013) - Self - Guest
2011
Good Morning America (TV Series)
as
Self - Guest
- Episode dated 20 July 2020 (2020) - Self - Guest
- Episode dated 7 February 2018 (2018) - Self - Guest
- Episode dated 2 October 2017 (2017) - Self - Guest
- Episode dated 12 January 2015 (2015) - Self - Guest
- Episode dated 18 October 2011 (2011) - Self - Guest
- Episode dated 11 May 2011 (2011) - Self - Guest
2010
The Talk (TV Series)
as
Self - Guest / Self
- Patricia Heaton #2 (2020) - Self
- Patricia Heaton (2019) - Self
- Patricia Heaton/Metta World Peace & Shannon Elizabeth (2018) - Self - Guest
- Patricia Heaton/Chi-Lan Lieu (2017) - Self - Guest
- Patricia Heaton/Diana Madison/Chef Wolfgang Puck (2014) - Self - Guest
- Patricia Heaton/Carrie Keagan/Art Smith (2013) - Self - Guest
- Episode dated 27 February 2012 (2012) - Self - Guest
- Episode #1.83 (2011) - Self - Guest
- Episode #1.113 (2011) - Self - Guest
- Episode #1.13 (2010) - Self - Guest
2020
The Price Is Right (TV Series)
as
Self
- Episode #48.67 (2020) - Self
2016
The Late Show with Stephen Colbert (TV Series)
as
Self / Self - Guest
- Patricia Heaton/Tegan and Sara (2019) - Self
- Patricia Heaton/Quincy Jones/DeRay Mckesson/Grace (2016) - Self - Guest
2018
CBS This Morning (TV Series)
as
Self / Self - Guest
- Episode dated 26 September 2019 (2019) - Self
- Episode #7.28 (2018) - Self - Guest
2019
Entertainment Tonight Canada (TV Series)
as
Self in Toronto
- 06/03/2019: Monday (2019) - Self in Toronto
2017
Ok! TV (TV Series)
as
Self
- Episode #4.84 (2018) - Self
- Episode #4.26 (2018) - Self
- Episode #4.16 (2018) - Self
- Episode #3.98 (2018) - Self
- Episode #3.44 (2017) - Self
2007
Rachael Ray (TV Series)
as
Self - Guest / Self
- Rachael Is Hanging with Patricia Heaton/Carson Kressley & Thom Filicia/Potato Latkes for Hanukah (2018) - Self
- It's Our First-Ever Book Signing Show: We've Got Cookbook Author Patricia Heaton (2018) - Self - Guest
- Patricia Heaton Is Here, and She's Giving Us the Scoop on the Final Season of "The Middle" (2017) - Self - Guest
- The One and Only Patricia Heaton Is Here- And She's Explaining Why There's an Alpaca in Our Studio! Plus, She's Making a Holiday Snack! (2016) - Self - Guest
- We're Turning Our Studio Into One Huge Garage Sale- And Patricia Heaton's Stopping by to Sell One of Her Treasures (2014) - Self - Guest
- Celebrate Mother's Day with Patricia Heaton, Joey Fatone and His Mother, Phyllis (2013) - Self - Guest
- Everybody Loves Patricia Heaton (2007) - Self - Guest
2011
The Chew (TV Series)
as
Self - Guest
- Camp Chew #3 (2018) - Self - Guest
- Kicked-Up Cravings! (2018) - Self - Guest
- Backyard Brunch (2016) - Self - Guest
- Meals from the Heartland (2013) - Self - Guest
- Episode #1.18 (2011) - Self - Guest
2014
Made in Hollywood (TV Series)
as
Self
- Wonder/The Star/Mudbound/Mariah Carey's All I Want for Christmas Is You (2017) - Self
- Episode #9.28 (2014) - Self
2017
WGN Morning News (TV Series)
as
Self
- Episode dated 13 November 2017 (2017) - Self
2016
Harry (TV Series)
as
Self
- "The Middle" Star Patricia Heaton/Miss Piggy Performs!/Surprising Secrets to Making a Perfect Holiday Roast with BBQ Whisperer Meathead (2016) - Self
2015
Patricia Heaton Parties (TV Series)
as
Self - Hostess
- Reunion Cast Party (2016) - Self - Hostess
- Patty Pampers (2016) - Self - Hostess
- Luau Party (2016) - Self - Hostess
- Bubbly Birthday Brunch (2016) - Self - Hostess
- Camp Patty (2016) - Self - Hostess
- Staycation (2016) - Self - Hostess
- Americana Barbecue (2016) - Self - Hostess
- Movie Night Memories (2016) - Self - Hostess
- Steakhouse Snacks (2016) - Self - Hostess
- 1970s Throwback (2016) - Self - Hostess
- Family Circus (2015) - Self - Hostess
- Silver Anniversary Surprise (2015) - Self - Hostess
- Comfort Food Favorites (2015) - Self - Hostess
- Tailgate Temptations (2015) - Self - Hostess
- Beauties and the Bites (2015) - Self - Hostess
- Heaton Up Halloween (2015) - Self - Hostess
2016
No, You Shut Up! (TV Series)
as
Self
- Half Mexican (2016) - Self (uncredited)
2015
The Doctors (TV Series)
as
Self
- Actress Patricia Heaton/Cedric the Entertainer/Shocking DIY Facial Gone Viral/Death by Diet Coke? (2015) - Self
2015
A Football Life (TV Series documentary)
as
Self
- Paul Brown (2015) - Self
2009
Jimmy Kimmel Live! (TV Series)
as
Self - Guest
- Patricia Heaton/Tim McGraw (2015) - Self - Guest
- Episode #10.172 (2012) - Self - Guest
- Episode #10.39 (2011) - Self - Guest
- Episode #9.57 (2011) - Self - Guest
- Episode #8.25 (2009) - Self - Guest
2015
The Story Behind: Everybody Loves Raymond (TV Movie documentary)
as
Self
2011
The Wendy Williams Show (TV Series)
as
Self - Guest
- The Middle #2 (2015) - Self - Guest
- Mom's Night Out (2014) - Self - Guest
- The Middle (2012) - Self - Guest
- Episode dated 26 October 2011 (2011) - Self - Guest
- Episode dated 24 May 2011 (2011) - Self - Guest
2013
The Queen Latifah Show (TV Series)
as
Self - Guest
- "The Middle's" Patricia Heaton. Plus, "Real Husbands of Hollywood" Star Boris Kodjoe and World-Renowned Chef Wolfgang Puck (2014) - Self - Guest
- Patricia Heaton/Kunal Nayyar/An Interview and Performance by James Blunt (2013) - Self - Guest
2014
The Insider (TV Series)
as
Self
- Fourth of July Special (2014) - Self
- Episode dated 9 May 2014 (2014) - Self
2013
Katie (TV Series)
as
Self - Guest
- Exclusive with "Moms' Night Out" Cast (2014) - Self - Guest
- Katie's Hollywood Takeover: Patricia Heaton, Cheryl Hines and Rod Stewart (2013) - Self - Guest
2013
The Arsenio Hall Show (TV Series)
as
Self - Guest
- Episode #1.43 (2013) - Self - Guest
2006
The Late Late Show with Craig Ferguson (TV Series)
as
Self - Guest
- Patricia Heaton; Dennis Lehane (2013) - Self - Guest
- Episode #7.17 (2010) - Self - Guest
- Episode #6.73 (2010) - Self - Guest
- Episode #4.8 (2007) - Self - Guest
- Episode #2.154 (2006) - Self - Guest
2013
Hollywood Game Night (TV Series)
as
Self - Panelist
- Purr-ty People (2013) - Self - Panelist
2011
America in Primetime (TV Series documentary)
as
Self / Debra Barone, Everybody Loves Raymond
- Man of the House (2011) - Self / Debra Barone, Everybody Loves Raymond
- Independent Woman (2011) - Self / Debra Barone, Everybody Loves Raymond
2011
When Pop Culture Saved America: A 9-11 Story (TV Movie documentary)
as
Self
2011
The 36th Annual Gracie Awards (TV Special)
as
Self
2011
The Nate Berkus Show (TV Series)
as
Self - Guest
- Overhaul Your Style: Tricks to Redesigning Your Life (2011) - Self - Guest
2009
Extreme Makeover: Home Edition (TV Series)
as
Self
- The Sharrock Family (2011) - Self
- Huber Family (2009) - Self
2010
SAG Foundation Conversations (TV Series)
as
Self
- Patricia Heaton (2010) - Self
2010
The 8th Annual TV Land Awards (TV Special)
as
Self
2009
The 43rd Annual Country Music Association Awards (TV Special)
as
Self
2009
The Bonnie Hunt Show (TV Series)
as
Self - Guest
- Episode #2.22 (2009) - Self - Guest
2009
Dancing with the Stars (TV Series)
as
Self - Guest Appearance
- Round One: Results Show (2009) - Self - Guest Appearance
2009
Who Wants to Be a Millionaire (TV Series)
as
Self - Celebrity Contestant
- Leah/Lee-Ann/Jennifer (2009) - Self - Celebrity Contestant
2009
TV Land Moguls (TV Mini Series documentary)
as
Self
- The 90s (2009) - Self
- The 80's (2009) - Self
2009
Whatever Happened To? (TV Series)
as
Self
- Stressed-out Moms (2009) - Self
2008
The 10th Annual 'A Home for the Holidays' with Faith Hill (TV Special)
as
Self
2008
Behind the Headlines: The Making of 'Back to You' (Video short)
as
Kelly Carr
2008
The 60th Primetime Emmy Awards (TV Special documentary)
as
Self
2000
Late Night with Conan O'Brien (TV Series)
as
Self - Guest
- Patricia Heaton/Katt Williams/Thrice (2008) - Self - Guest
- Episode #14.208 (2007) - Self - Guest
- Episode #14.62 (2006) - Self - Guest
- Patricia Heaton/Ryan Reynolds/Alanis Morissette (2005) - Self - Guest
- Patricia Heaton/Patton Oswalt/Finch (2003) - Self - Guest
- Samuel L. Jackson/Patricia Heaton/Eugene Mirman (2000) - Self - Guest
1992
The Tonight Show with Jay Leno (TV Series)
as
Self - Guest
- Episode #15.174 (2007) - Self - Guest
- Episode #14.90 (2006) - Self - Guest
- Episode #8.261 (2000) - Self - Guest
- Episode #1.137 (1992) - Self - Guest
2007
The 59th Annual Primetime Emmy Awards (TV Special)
as
Self - Presenter
2007
Up Close with Carrie Keagan (TV Series)
as
Self - Guest
- Episode dated 23 February 2007 (2007) - Self - Guest
2006
A Different Light (Short)
as
Self
2006
The Mark Twain Prize: Neil Simon (TV Special documentary)
as
Self
2006
Thou Shalt Laugh (Video)
as
Self - Hostess
2006
Try Before You Die (TV Series)
as
Self
- Episode #2.6 (2006) - Self
2006
This Week (TV Series)
as
Self
- Episode dated 8 October 2006 (2006) - Self
2006
The Megan Mullally Show (TV Series)
as
Self - Guest
- Episode #1.10 (2006) - Self - Guest
2006
The Reichen Show (TV Series)
as
Self
- Episode dated 15 February 2006 (2006) - Self
2006
The 32nd Annual People's Choice Awards (TV Special)
as
Self
2003
The Ellen DeGeneres Show (TV Series)
as
Self - Guest
- Episode #3.60 (2005) - Self - Guest
- Episode #2.113 (2005) - Self - Guest
- Patricia Heaton, Carl Reiner (2003) - Self - Guest
2005
The 57th Annual Primetime Emmy Awards (TV Special)
as
Self - Nominee & Presenter
2005
Inside the Actors Studio (TV Series)
as
Self - Guest
- Cast of "Everybody Loves Raymond" (2005) - Self - Guest
2005
Everybody Loves Raymond: The Last Laugh (TV Movie documentary)
as
Self
2003
Biography (TV Series documentary)
as
Self
- Ray Romano (2005) - Self
- Patricia Heaton (2003) - Self
2005
Larry King Live (TV Series)
as
Self - Guest
- Episode dated 10 May 2005 (2005) - Self - Guest
2005
60 Minutes (TV Series documentary)
as
Self - Actress (segment "Everybody Does Love Raymond")
- President Putin/Duty, Honor, Country/Everybody Does Love Raymond (2005) - Self - Actress (segment "Everybody Does Love Raymond")
2005
California Entertainment Weekly (TV Series)
as
Self
2005
The Oprah Winfrey Show (TV Series)
as
Self - Guest
- Episode dated 9 February 2005 (2005) - Self - Guest
2001
CBS Cares (TV Series)
as
Self
- Episode dated 1 January 2005 (2005) - Self
- Episode dated 1 January 2004 (2004) - Self
- Episode dated 1 January 2003 (2003) - Self
- Episode dated 1 January 2002 (2002) - Self
- Episode dated 1 January 2001 (2001) - Self
2004
The 6th Annual Family Television Awards (TV Special)
as
Self - Presenter
2004
TV Guide Close Up: From Comedy Club to Primetime (TV Movie documentary)
as
Self
2004
A Dr. Phil Primetime Special: Family First (TV Special)
as
Self
2004
Rated 'R': Republicans in Hollywood (TV Movie documentary)
as
Self
2004
10th Annual Screen Actors Guild Awards (TV Special)
as
Self - Nominee
1998
Late Show with David Letterman (TV Series)
as
Self - Guest
- Episode #11.73 (2004) - Self - Guest
- Episode dated 30 September 2002 (2002) - Self - Guest
- Episode dated 31 January 2001 (2001) - Self - Guest
- Episode dated 24 March 1998 (1998) - Self - Guest
2003
Christmas in Washington (TV Special)
as
Self - Hostess
2003
CBS at 75 (TV Special documentary)
as
Self
2003
Mad TV (TV Series)
as
Self
- Don Cheadle (2003) - Self
2003
The 55th Annual Primetime Emmy Awards (TV Special)
as
Self - Nominee
2003
The 14th Annual Producers Guild of America Awards (TV Special)
as
Self - Presenter
2001
The Late Late Show with Craig Kilborn (TV Series)
as
Self - Guest
- Episode dated 28 January 2003 (2003) - Self - Guest
- Episode dated 27 January 2003 (2003) - Self - Guest
- Episode dated 15 October 2002 (2002) - Self - Guest
- Episode dated 17 September 2001 (2001) - Self - Guest
- Episode dated 16 July 2001 (2001) - Self - Guest
2002
The Factor (TV Series)
as
Self
- Episode dated 1 October 2002 (2002) - Self
2002
8th Annual Screen Actors Guild Awards (TV Special)
as
Self - Nominee & Presenter
2002
Revealed with Jules Asner (TV Series)
as
Self
- Patricia Heaton (2002) - Self
2001
The 53rd Annual Primetime Emmy Awards (TV Special)
as
Self - Winner
2001
An American Celebration at Ford's Theatre (TV Special)
as
Self
2001
Headliners & Legends with Matt Lauer (TV Series documentary)
as
Self
- Ray Romano (2001) - Self
2001
3rd Annual TV Guide Awards (TV Special)
as
Self
2000
The Rosie O'Donnell Show (TV Series)
as
Self - Guest
- Episode dated 1 February 2001 (2001) - Self - Guest
- Episode dated 2 June 2000 (2000) - Self - Guest
2001
The 58th Annual Golden Globe Awards 2001 (TV Special)
as
Self - Presenter
2000
Intimate Portrait (TV Series documentary)
as
Self
- Patricia Heaton (2000) - Self
2000
The 52nd Annual Primetime Emmy Awards (TV Special)
as
Self - Winner & Presenter
2000
Celebrity Dish (TV Series)
as
Self
2000
Inside TV Land (TV Series)
as
Self
- Inside TV Land: The Honeymooners (2000) - Self
2000
6th Annual Screen Actors Guild Awards (TV Special)
as
Self - Nominee
2000
The Infinite Power Workout (TV Series)
as
Self - Guest Star
- 299 (2000) - Self - Guest Star
2000
The List (TV Series)
as
Self
- Best TV Theme Songs (2000) - Self
1999
The Martin Short Show (TV Series)
as
Self - Guest
- Episode #1.29 (1999) - Self - Guest
1999
The 51st Annual Primetime Emmy Awards (TV Special)
as
Self - Nominee
1999
Hollywood Squares (TV Series)
as
Self - Panelist
- Episode dated 7 May 1999 (1999) - Self - Panelist
- Episode dated 6 May 1999 (1999) - Self - Panelist
- Episode dated 5 May 1999 (1999) - Self - Panelist
- Episode dated 4 May 1999 (1999) - Self - Panelist
- Episode dated 3 May 1999 (1999) - Self - Panelist
1998
Target Presents CBS Sneak Peek (Video documentary short)
as
Debra
1998
The Daily Show (TV Series)
as
Self - Guest
- Patricia Heaton (1998) - Self - Guest
Archive Footage
2014
Entertainment Tonight (TV Series)
as
Self / Self - Everybody Loves Raymond
- Episode #42.12 (2022) - Self
- Episode #40.172 (2021) - Self
- Episode #40.90 (2020) - Self
- Episode #39.276 (2020) - Self
- Episode #39.96 (2019) - Self
- Episode #38.150 (2019) - Self
- Episode #36.120 (2017) - Self
- Episode dated 24 September 2016 (2016) - Self
- Episode dated 2 July 2016 (2016) - Self
- Episode dated 27 November 2014 (2014) - Self - Everybody Loves Raymond
2017
Live with Kelly and Mark (TV Series)
as
Self
- Omari Hardwick/Patricia Heaton/Kwame Onwuachi (2021) - Self
- Patricia Heaton/Jensen Ackles/Reba McEntire (2017) - Self
2014
Extra (TV Series)
as
Self / Self - Everybody Loves Raymond
- Episode #26.106 (2020) - Self
- Episode dated 23 January 2016 (2016) - Self
- Episode dated 6 December 2014 (2014) - Self - Everybody Loves Raymond
2019
Milk (Documentary)
as
Self
2019
Entertainment Tonight Canada (TV Series)
as
Self
- 06/04/2019: Tuesday (2019) - Self
2017
Access Hollywood (TV Series)
as
Self
- Episode #21.294 (2017) - Self
2017
Harry (TV Series)
as
Self
- My Big Secret Celebrity Reveals with Jeremy Renner, Patricia Heaton, Peter Krause, John Lithgow, Jeff Probst, Taye Diggs and Ali Wentworth (2017) - Self
2015
Inside Edition (TV Series documentary)
as
Self
- No Nose Baby (2015) - Self
2014
Pioneers of Television (TV Series documentary)
as
Debra Barone
- Standup to Sitcom (2014) - Debra Barone
2008
Back to You Season 1: This Just In (Video short)
as
Kelly Carr
2006
Screen Goddesses (TV Series documentary)
as
Self
- Patricia Heaton (2006) - Self
2005
Corazón de... (TV Series)
as
Self
- Episode dated 19 September 2005 (2005) - Self (uncredited)
References
Patricia Heaton Wikipedia
(Text) CC BY-SA