Occupation

Actor




Role

Actor




Name

Jim Caviezel





Religion

Roman Catholic




Years active

1989–present




Height

1.88 m








Full Name

James Patrick Caviezel




Born

September 26, 1968 (age 47) (

1968-09-26

)

Mount Vernon, Washington, U.S.




Spouse

Kerri Browitt Caviezel (m. 1996)




Children

Lyn Elizabeth Caviezel, David Caviezel, Bo Caviezel




Siblings

Amy Caviezel, Erin Caviezel, Timothy Caviezel, Ann Caviezel




Movies and TV shows

Person of Interest, The Passion of the Christ, When the Game Stands Tall, Escape Plan, The Count of Monte Cristo




Similar People

Michael Emerson, Kerri Browitt Caviezel, Sarah Shahi, Kevin Chapman, Amy Acker
Jim caviezel standing tall in hollywood
James Patrick Caviezel (born September 26, 1968) is an American actor, best known for portraying Jesus Christ in the 2004 film The Passion of the Christ. Other notable roles include Private Witt in The Thin Red Line (1998), Detective John Sullivan in Frequency (2000), Jim McCormick in Madison, Catch in Angel Eyes (2001), Johannes in I Am David, Edmond Dantès in The Count of Monte Cristo (2002), golfer Bobby Jones in Bobby Jones: Stroke of Genius (2004), and Carroll Oerstadt in Déjà Vu (2006). From 2011 until 2016, he starred as John Reese on the CBS science-fiction crime drama series Person of Interest.
Contents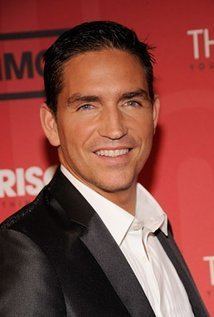 Early life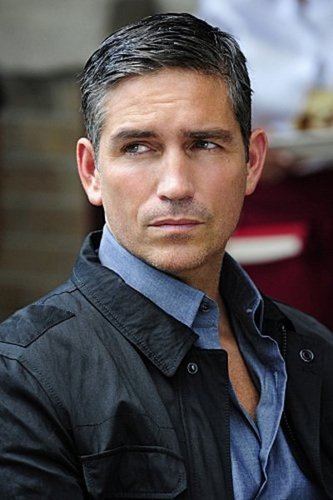 Caviezel was born in Mount Vernon, Washington, the son of Margaret (née Lavery), a former stage actress and housewife, and James Caviezel, a chiropractor. He has a younger brother, Timothy, and three sisters, Ann, Amy, and Erin. He was raised in a tightly-knit Catholic family in Conway, Washington. His surname is of Romansh origin. His father is of Slovak and Swiss descent, while his mother is of Irish descent. His father attended UCLA and played basketball for coach John Wooden, prompting all the Caviezel siblings to play the sport.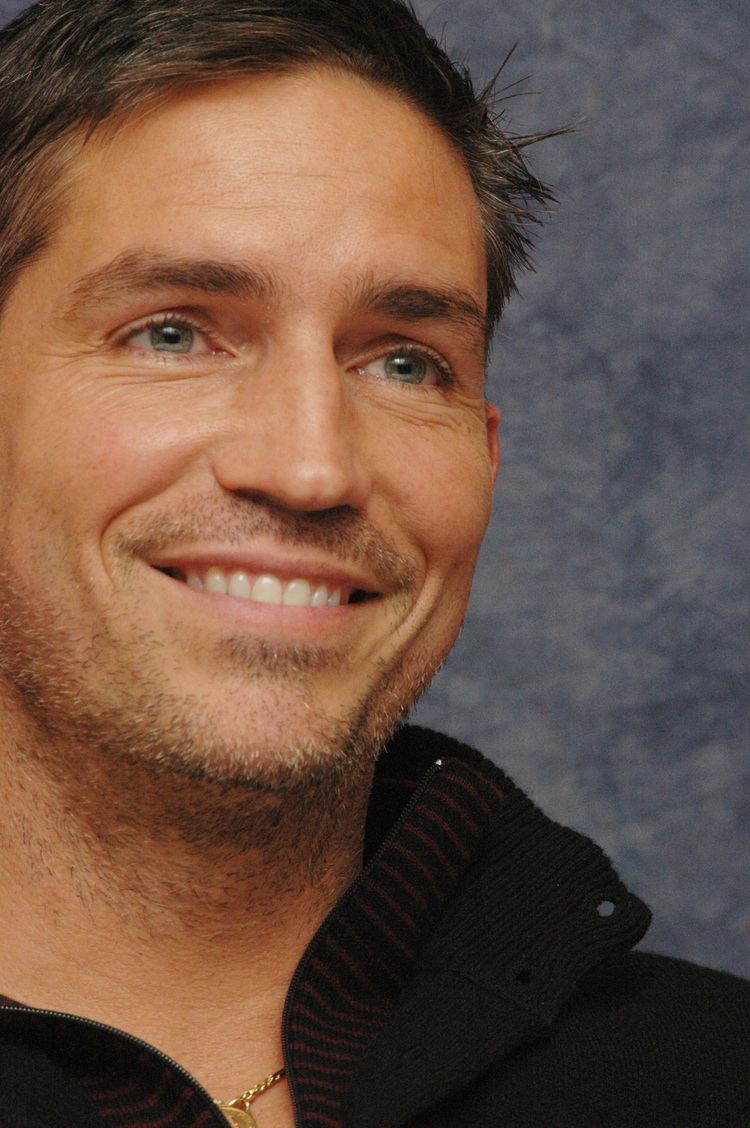 Caviezel attended Mount Vernon High School for two years before moving to Seattle, Washington, where he lived with family friends in order to play basketball at O'Dea High School, a Catholic all boys high school. The following spring, he transferred from O'Dea to another Catholic school, John F. Kennedy Memorial High School in Burien, Washington, where he played basketball and graduated in 1987. He then enrolled at Bellevue College, where he played college basketball. A foot injury in his second year put an end to his dream of becoming an NBA player, and he transferred to the University of Washington, where he turned his focus to acting and became a member of the Sigma Chi fraternity.
Career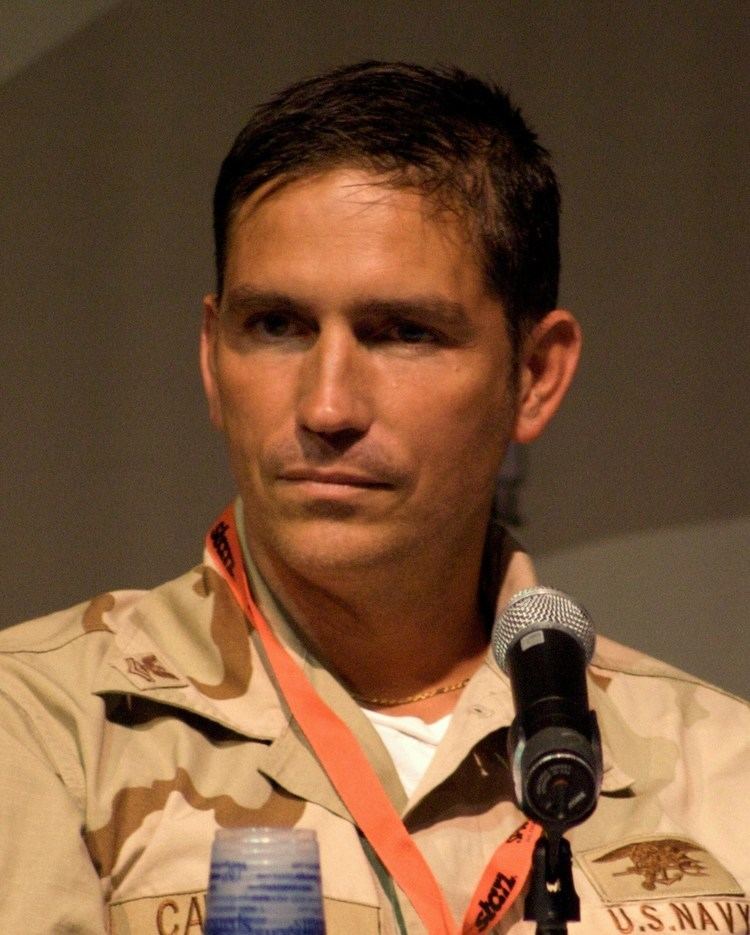 Caviezel began acting in plays in Seattle. He earned his Screen Actors Guild card with a minor role in the 1991 film My Own Private Idaho. He then moved to Los Angeles to pursue a career in acting. He was offered a scholarship to study acting at New York's Juilliard School in 1993, but he turned it down to portray Warren Earp in the 1994 film Wyatt Earp. He later appeared in an episode of Murder, She Wrote and The Wonder Years. After appearing in G.I. Jane (1997), he had a breakthrough performance in the 1998 Terence Malick-directed World War II film The Thin Red Line. He played Black John, a Missouri bushwhacker, in Ride with the Devil (1999), an American Civil War film.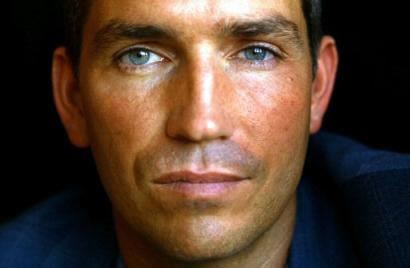 Caviezel was originally cast to play Scott Summers / Cyclops in X-Men (2000), but dropped out because of a scheduling conflict with the film Frequency (2000). He starred in mainstream films such as Pay It Forward (2000), The Count of Monte Cristo (2002), and Bobby Jones: Stroke of Genius (2004). In 2000, he played the lead role in Madison, a film about hydroplane racing in Madison, Indiana. The film was completed in 2001, but it sat on the shelf for several years and did not appear in theaters until a limited release in 2005. In 2002, he played a pivotal role in the film I Am David.
Caviezel portrayed Jesus Christ in Mel Gibson's 2004 film The Passion of the Christ. During filming, he was struck by lightning, accidentally scourged, had his shoulder dislocated, and suffered from pneumonia and hypothermia. Prior to filming, Gibson reportedly warned Caviezel that playing Jesus would hurt his acting career. In 2011, he admitted that good roles had been hard to come by since, but stated he had no regrets about taking the role.
He had leading roles in the 2006 films Unknown and Déjà Vu. He played Kainan in Outlander (2008) and provided the voice of Jesus on the 2007 New Testament audio dramatization The Word of Promise. In 2008, he starred in Long Weekend.
In 2009, Caviezel played French-Iranian journalist Freidoune Sahebjam in The Stoning of Soraya M., a drama set in 1986 Iran about the execution of a young mother. When asked about how his Catholic faith was affected by this story, he said, "you don't have to go any further than the gospels to figure out what the right thing to do is, whether you should be more concerned helping someone regardless of their religion or where they're from". That same year, he reprised the role of Jesus in the latest installment of The Word of Promise.
Caviezel starred in The Prisoner, a remake of the British science fiction series The Prisoner, in November 2009. From 2011 to 2016, he starred in the CBS drama series Person of Interest as John Reese, a former CIA agent who now works for a mysterious billionaire as a vigilante. The show received the highest ratings in the past 15 years for a series pilot and consistently garnered over 10 million weekly viewers.
Caviezel starred in the 2014 football film When the Game Stands Tall as De La Salle High School coach Bob Ladouceur, whose Concord, California Spartans prep team had a 151-game winning streak from 1992 to 2003, surpassing all records for consecutive victories in any American sport. He appeared in the 2013 film Escape Plan, playing a warden who maintains order in the world's most secret and secure prison.
Caviezel is the narrator for the 2016 documentary Liberating a Continent: John Paul II and the Fall of Communism, stating that "A single Polish crushed the communism. ... With love", in an interview.
Personal life
In 1996, Caviezel married Kerri Browitt, a high school English teacher. They have adopted three children from China who had cancer, saying, "They are people, just like we." They are both devout Catholics, who oppose abortion. Caviezel has been a featured public speaker at religious venues since the release of The Passion of the Christ. On March 19, 2005, he was the spokesman for the first Catholic Men's Conference in Boston. Caviezel's wife is the sister-in-law of Dallas Cowboys coordinator Scott Linehan. She and Linehan's wife, Kristen, are sisters. In 2006, Caviezel enrolled in at least one class as a part-time student at the University of Notre Dame.
On October 24, 2006, Caviezel was featured with Patricia Heaton, Kurt Warner, and Mike Sweeney in an advertisement opposing Missouri Constitutional Amendment 2, which allowed any form of embryonic stem cell research and therapy in Missouri that is otherwise legal under federal law. He began the advertisement by saying "Le-bar nash be-neshak" (Aramaic for "You betray the Son of Man with a kiss"), a reference to Judas' betrayal of Jesus Christ and a phrase used in the Greek version of the Gospel of Luke. (The line did not include a translation into English.) Caviezel closed the commercial with the line, "You know now. Don't do it. Vote no on Amendment 2." The advertisement was a response to a commercial featuring Michael J. Fox, who favored embryonic stem cell research.
Showing respect to his wife and his faith, Caviezel refused to do a love scene with Jennifer Lopez in Angel Eyes since she was naked, and he refused to strip off in a love scene with Ashley Judd in High Crimes. He said, "I do love scenes – but not ones with gratuitous sex. ... And it's not just about my wife, although that's important. It's sin, pure and simple. I mean, it's wrong. ... It's awkward."
References
Jim Caviezel Wikipedia
(Text) CC BY-SA