8.2

/

10

Alchetron

8.2

Rate This





Network

CBS




Genre

sitcom





Created by

Michael J. WeithornDavid Litt




Starring

Kevin JamesLeah ReminiLisa RieffelPatton OswaltLarry RomanoVictor WilliamsJerry StillerNicole SullivanGary Valentine




Opening theme

"Baby All My Life I Will Be Driving Home To You" by Billy Vera (1999–07)


Ending theme

"Baby All My Life I Will Be Driving Home To You" (instrumental) (season 2)




Composer(s)

Andrew Gross (season 1)Jonathan WolffRich RagsdaleKurt Farquhar (2000–07)




Theme songs

Baby All My Life I Will Be Driving Home To You, The King of Queens Theme Song


Writers

Kevin James, Gary Valentine, Michael J. Weithorn


Cast

Leah Remini, Kevin James, Jerry Stiller, Patton Oswalt, Victor Williams


Profiles




Facebook

Google+
The King of Queens is an American Sitcom that originally ran on CBS from September 21, 1998, to May 14, 2007. The show was produced by Hanley Productions and CBS Productions (1998–2006), CBS Paramount television (2006–07), in association with Columbia TriStar Television (1998–2002), and Sony Pictures Television (2002–07). It was filmed at Sony Pictures Studios in Culver City, California.
Contents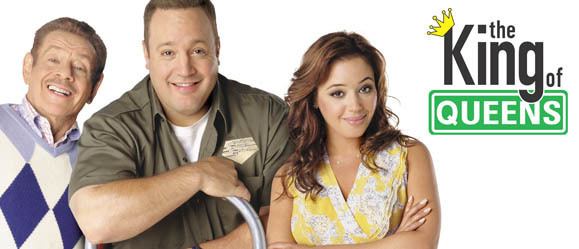 After the series finale broadcast on May 14, 2007, The King of Queens became the last American live action sitcom that premiered in the 1990s to end its run.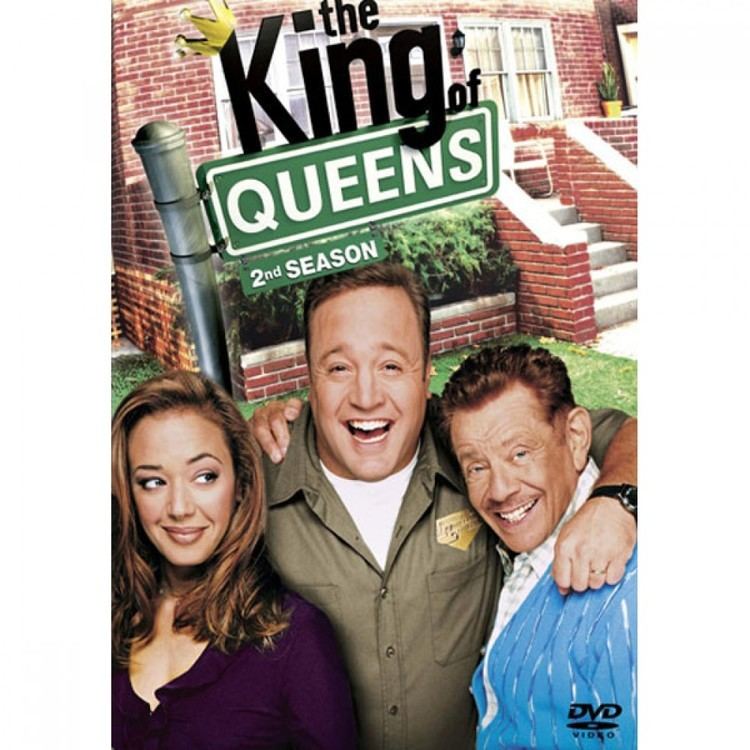 Plot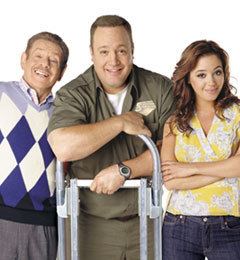 Doug and Carrie Heffernan are a working class couple living at "3121 Aberdeen Street" in Rego Park, Queens, New York, along with Carrie's eccentric father, Arthur Spooner. Doug works for the fictional International Parcel Service (IPS) as a delivery driver, while Carrie works as a secretary in Manhattan, first for a law firm and later for a real estate firm. Their lives are complicated by the demands of Arthur, so much so that they eventually hire Holly, a professional dog walker, to spend time with him as she walks dogs in the park.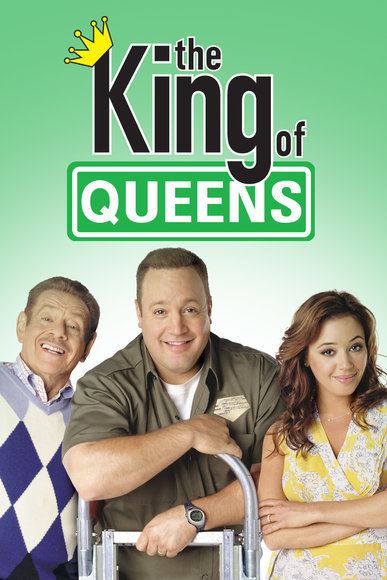 Also featured on the show are Doug's friends Deacon Palmer, Spence Olchin and Richie Iannucci, as well as Doug's cousin Danny Heffernan. Deacon's wife Kelly is Carrie's best friend.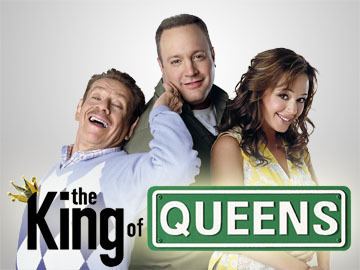 Most scenes take place in the Heffernans' home, but other common locations include Doug and Carrie's workplaces, the restaurant "Cooper's" and the residences of friends and family. While locations seen during the theme-song were filmed in areas surrounding New York, the series was filmed in California.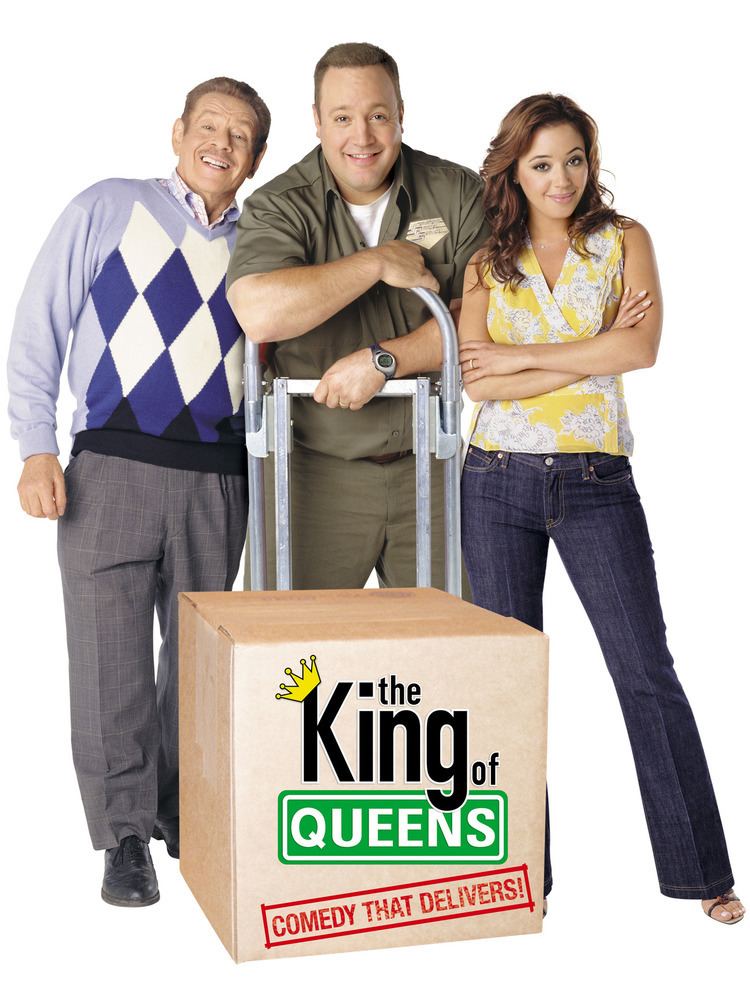 The show begins after Doug and Carrie have already married, and how they met is slightly unclear due to continuity issues. In one flashback episode, "Meet By-Product", Doug meets Carrie when he is a bouncer at a nightclub that Carrie attends. However, in another episode, "Road Rayge", Carrie reflects on a song that she says Doug asked her to dance to when they were in junior high school. In a later episode, it was implied that they all went to high school together, as Kelly and Carrie were said to have slept with the same guy neither husband knew of until the day of the guy's wedding.
Main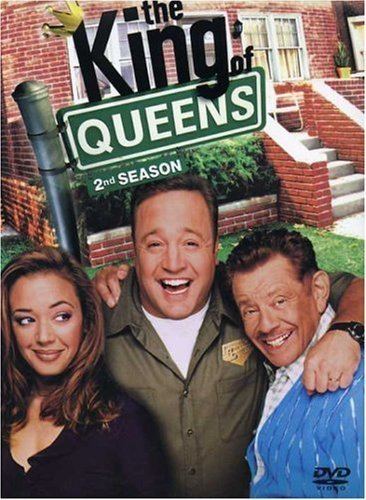 Recurring
Series background
Based on the lives of blue-collar couple Doug and Carrie Heffernan, The King of Queens debuted on CBS on September 21, 1998. During its run, it brought in solid ratings (usually ranking in the Top 40) for the most part and was a Monday night staple, competing with shows such as the long-running drama 7th Heaven. In 2003, when scheduled against The West Wing and Nanny 911, it began to drop in the ratings. The final episode aired on May 14, 2007. The series shot at Sony Pictures Studios' Stage 28 in Culver City, California.
According to the DVD commentary of the Pilot episode, the character of Arthur was conceived with Jerry Stiller in mind, but he initially turned down the role. Veteran comedian Jack Carter was then cast and a pilot was shot. Soon afterward, Stiller changed his mind and took the part, which required re-shooting of scenes featuring Carter.
The King of Queens was partly inspired by the classic television sitcom The Honeymooners, as the characters of Doug and Carrie are based on the Kramden couple, with similar mannerisms and deadpan expressions. In a 2001 episode of the show ("Inner Tube"), the show pays homage to The Honeymooners, as a distraught Doug dreams that he is Ralph Kramden, his wife Carrie is Alice Kramden, and his friend Deacon is Ed Norton. The sequence was filmed in black-and-white and the audio quality (including the audience) matches a 1950s style.
The King of Queens was one of the first series to broadcast in 16:9 high-definition video, broadcasting in 1080i. At the time of the show's premiere, CBS had just regained broadcasting rights to the NFL, and was an early adopter of HDTV technology as a result, allowing The King of Queens to broadcast with the technology.
The show is currently in syndication worldwide and airs on TBS and TV Land in the United States and on TVTropolis and OMNI in Canada. In Sweden, Germany, Ireland, Romania, Denmark, the UK and Poland it runs on the ComedyCentral network. Since 14 April 2014 the show runs on weekdays on Channel 4 at 7:35am in the UK and Ireland.
Theme song and opening sequences
The season one main opening was a simple eight-second sequence which showed the window of a subway train with moving through and quickly stopping at the original show logo, which then peeled off to reveal the names of the show's creators.
Starting with season two, the show added a new theme song called "Baby All My Life I Will Be Driving Home to You", which was written by series writers Josh Goldsmith and Cathy Yuspa, composed by Jonathan Wolff and Scott Clausen, and performed by Billy Vera and the Beaters. An instrumental version was used as the closing theme during season two, but was replaced in season three with a new closing theme composed by Kurt Farquhar.
The opening credits from seasons two through nine featured an opening shot of Doug getting into an IPS truck, which then cuts to a long shot of a elevated subway station, (Which is the 111 Street Station on the IRT Flushing Line which is on the 7 Line of the New York City Subway) where he drives under the subway station onto which the show's logo is digitally placed, as if it's a street sign. It then cuts to scenes of Doug, Carrie and Arthur spending time around Queens. In the season two sequence, Kevin James' starring credit was placed over a shot of the Brooklyn Bridge with the Manhattan skyline, but was re-edited after the September 11 attacks that felled the World Trade Center. Two short versions of the sequence exist: in original airings where the opening was shortened due to time constraints and in some syndicated airings, the opening featured the shot of the IPS truck going under the bridge, then to the final shot of the credits where Doug and Carrie get ices at the Lemon Ice King of Corona on 108th St in Queens. The second version used in U.S. syndicated airings since 2007 simply features the first eight seconds of the full sequence with the opening establishing shots of Queens placed before the truck scene. In syndicated airings of season one episodes that have aired in the U.S. since the fall of 2007, this version replaced the standard season one sequence in all episodes for unknown reasons.
Emmy Awards
In 2006, Kevin James received a Primetime Emmy Award nomination for his portrayal of Doug Heffernan.
The Emmy was won by Tony Shalhoub for his performance on Monk.
BMI Awards
In addition, The King of Queens received several BMI Awards during its prime-time run. The series won BMI Awards in the "TV Music Award" category in 2001, 2002, 2003, and 2004. These awards were presented to Kurt Farquhar, Josh Goldsmith, Andrew Gross, and Cathy Yuspa.
Home media releases
Blu-ray releases
Seasons two and three were released on Blu-ray Disc by Koch Media on November 21, 2008. They are presented with 1080i/25fps VC-1 video, 2.0 DTS audio tracks in both English and German with German subtitles optional. They include the same extras as the DVD releases from Koch Media. Even though they are only released in Germany and Austria, they are not region locked.
On March 26, 2015, Koch Media released the whole series on Blu-ray in HD. The complete box set is distributed for Region B/2.
References
The King of Queens Wikipedia
(Text) CC BY-SA