Preceded by

position established

Children

Guy-Patrice Lumumba





Full Name

Elias Okit'Asombo

Died

17 January 1961 (aged 35) Near

Elisabethville

, Katanga(Now Lubumbashi, Congo-Kinshasa)

Political party

Congolese National Movement

Movies

Lumumba, la mort d'un prophete

Books

Congo, My Country, Lumumba Speaks: The Speeches and Writings of Patrice Lumumba, 1958-1961

Similar People

Mobutu Sese Seko, Joseph Kasa‑Vubu, Moise Tshombe, Guy‑Patrice Lumumba,

Kwame Nkrumah
New 2014 patrice lumumba documentary in kiswahili
Patrice Émery Lumumba (alternatively styled Patrice Hemery Lumumba) (2 July 1925 – 17 January 1961) was a Congolese independence leader and the first democratically elected Prime Minister of Congo. Lumumba played an important role for his country to be granted independence from Belgium, as a founder and leader of the mainstream Mouvement National Congolais (MNC) party,
Contents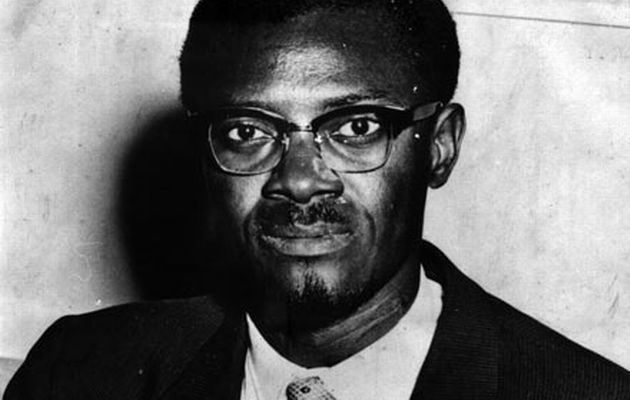 Shortly after Congolese independence in 1960, a mutiny broke out in the army, marking the beginning of the Congo Crisis. Lumumba appealed to the United States and the United Nations for assistance to suppress the Belgian-supported Katangan secessionists. Both parties refused, so Lumumba turned to the Soviet Union for support. This led to growing differences with President Joseph Kasa-Vubu and chief-of-staff Joseph-Désiré Mobutu, as well as the foreign opposition of the United States and Belgium. Lumumba was subsequently imprisoned by state authorities under Mobutu and executed by a firing squad under the command of Katangan authorities. Following his death, he was widely seen as a martyr for the wider Pan-African movement.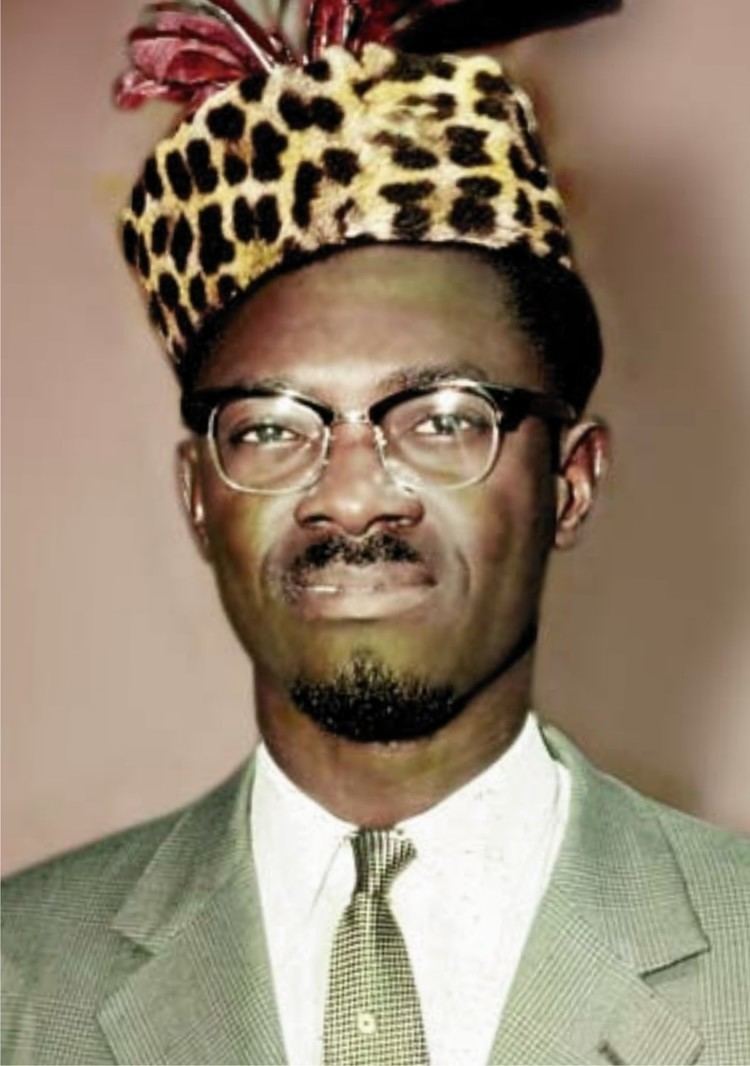 Early life and career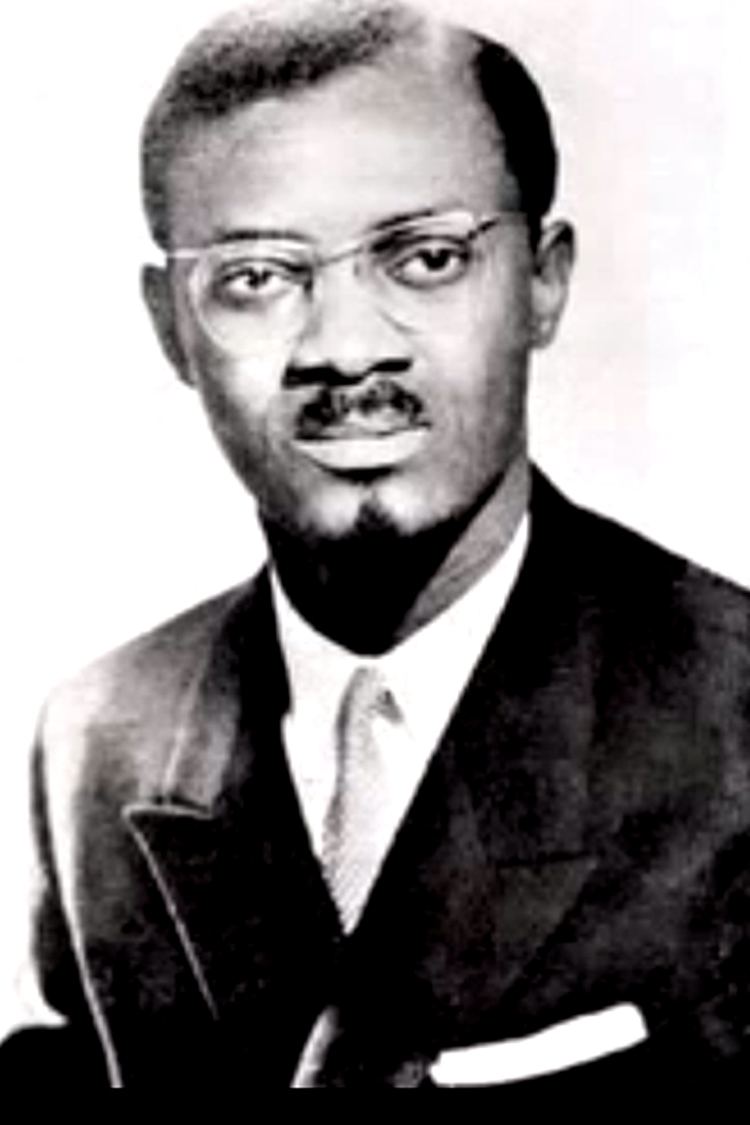 Patrice Lumumba was born on 2 July 1925 to a farmer, François Tolenga Otetshima, and his wife, Julienne Wamato Lomendja, in Onalua in the Katakokombe region of the Kasai province of the Belgian Congo. He was a member of the Tetela ethnic group and was born with the name Élias Okit'Asombo. His original surname means "heir of the cursed" and is derived from the Tetela words okitá/okitɔ́ ('heir, successor') and asombó ('cursed or bewitched people who will die quickly'). He had three brothers (Ian Clark, Émile Kalema, and Louis Onema Pene Lumumba) and one half-brother (Tolenga Jean). Raised in a Catholic family, he was educated at a Protestant primary school, a Catholic missionary school, and finally the government post office training school, passing the one-year course with distinction. Lumumba spoke Tetela, French, Lingala, Swahili, and Tshiluba.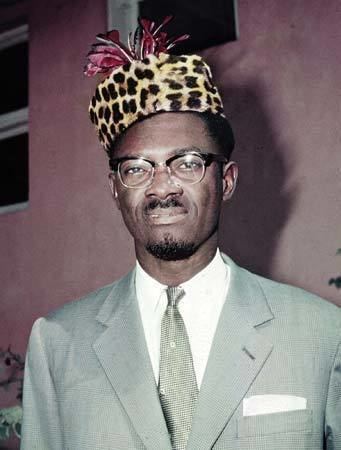 Outside of his regular studies, Lumumba took an interest in the Enlightenment ideals of Jean-Jacques Rousseau and Voltaire. He was also fond of Molière and Victor Hugo. Therefore, he started writing poetry, with many of his works taking on an anti-imperialist theme.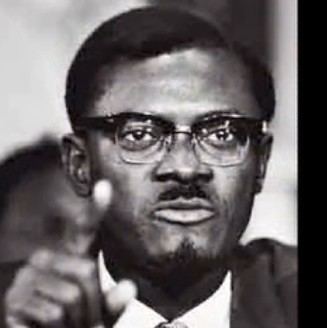 He worked in Léopoldville and Stanleyville as a postal clerk and as a travelling beer salesman. In 1951, he married Pauline Opangu. In 1955, Lumumba became regional head of the Cercles of Stanleyville and joined the Liberal Party of Belgium, where he worked on editing and distributing party literature. After traveling on a study tour in Belgium in 1956, he was arrested on charges of embezzlement from the post office. He was convicted and condemned one year later to twelve months' imprisonment and a fine.
Leader of the MNC
After his release, he helped found the Mouvement National Congolais (MNC) party on 5 October 1958, quickly becoming the organization's leader. The MNC, unlike other parties, did not draw on the unity of a particular ethnic base, but promoted a platform that included independence, gradual Africanization of the government, state-led economic development, and neutrality in foreign affairs. Lumumba himself had a large popular following, due to his personal charisma, excellent oratorical skills, and ideological sophistication. This allowed him more political autonomy than his Belgian-dependent contemporaries.
Lumumba was one of the delegates that represented the MNC at the All-African Peoples' Conference in Accra, Ghana, in December 1958. At this international conference, hosted by Ghanaian President Kwame Nkrumah, Lumumba further solidified his pan-Africanist beliefs. Nkrumah was personally impressed by Lumumba's intelligence and ability.
In late October 1959, Lumumba, as leader of the organization, was arrested for inciting an anti-colonial riot in Stanleyville; 30 people were killed. He was sentenced to 69 months in prison. The trial's start date of 18 January 1960 was the first day of the Congolese Round Table Conference in Brussels to finalize the future of the Congo.
Despite Lumumba's imprisonment at the Time, the MNC won a convincing majority in the December local elections in the Congo. As a result of strong pressure from delegates upset with Lumumba's trial, he was released and allowed to attend the Brussels conference.
Independence and election as Prime Minister
The conference culminated on 27 January with a declaration of Congolese independence, setting 30 June 1960, as the independence date with national elections to be held from 11–25 May 1960. Lumumba and the MNC won this election and the right to form a government, with the announcement on 23 June 1960 of 34-year-old Lumumba as the Congo's first prime minister and Joseph Kasa-Vubu as its president. In accordance with the constitution, on 24 June the new government, a unitary system, passed a vote of confidence and was ratified by the Congolese Chamber and Senate.
Independence Day was celebrated on 30 June in a ceremony attended by many dignitaries, including King Baudouin of the Belgians and the foreign press. Baudouin's speech praised developments under colonialism, his reference to the "genius" of his great-granduncle Leopold II of Belgium, glossing over atrocities committed during the existence of the Congo Free State. The King continued, "Don't compromise the future with hasty reforms, and don't replace the structures that Belgium hands over to you until you are sure you can do better... Don't be afraid to come to us. We will remain by your side, give you advice." President Kasa-Vubu thanked the King.
Lumumba, who was not scheduled to speak, delivered an impromptu speech that reminded the audience that the independence of the Congo was not granted magnanimously by Belgium:
For this independence of the Congo, even as it is celebrated today with Belgium, a friendly country with whom we deal as equal to equal, no Congolese worthy of the name will ever be able to forget that it was by fighting that it has been won, a day-to-day fight, an ardent and idealistic fight, a fight in which we were spared neither privation nor suffering, and for which we gave our strength and our blood. We are proud of this struggle, of tears, of fire, and of blood, to the depths of our being, for it was a noble and just struggle, and indispensable to put an end to the humiliating slavery which was imposed upon us by force.
Most European journalists were shocked by the stridency of Lumumba's speech. The Belgians thereafter regarded him as an implacable political threat.
Actions as Prime Minister
A few days after the Congo gained its independence, Lumumba raised the pay of all government employees, except for Force Publique militia personnel, causing discontent among their ranks. King Leopold had set up this force. Many members of the force had strong objections to having Belgian-only officers; General Émile Janssens, the army head, told them nothing would change after independence. Soldiers also believed that Lumumba's promises of officer training for Congolese members would take too long to come to fruition. They mutinied in protest in Leopoldville and Thysville on 5 July 1960, beginning the Congo Crisis.
The next day Lumumba dismissed Janssens and promoted all Congolese soldiers one grade, but mutinies spread out into the Lower Congo. Although the trouble was highly localized, the country seemed to be overrun by gangs of soldiers and looters. This caused a media sensation, which highlighted the Europeans fleeing the country. In response, Lumumba announced over the radio, "Thoroughgoing reforms are planned in all sectors. My government will make every possible effort to see that our country has a different face in a few months, a few weeks." In spite of the government's efforts, the mutinies continued. Mutineers in Leopoldville and Thysville surrendered only upon the personal intervention of Lumumba and President Kasa-Vubu. On 8 July, in an attempt to alleviate the situation, Lumumba renamed the Force Publique as the "Armée Nationale Congolaise" (ANC). He Africanized the force by appointing Sergeant Major Victor Lundula to be General and Commander-in-chief while also choosing junior minister and former soldier Joseph Mobutu to be Colonel and Chief of staff of the army. These promotions were made in spite of Lundula's inexperience and rumours about Mobutu's ties with Belgian and American intelligence services. All other European officers were replaced, with a few being retained as advisers. By the next day the mutinies had spread throughout the entire country. Five Europeans, including the Italian vice-consul, were ambushed and killed by machine gun fire in Élisabethville and nearly the entire European population of Luluabourg barricaded itself in an office building for safety. An estimated two dozen Europeans were murdered in the mutiny. Lumumba and Kasa-Vubu embarked on a tour across the country to promote peace and appoint new ANC commanders.
Belgium intervened on 10 July, dispatching 6,000 troops to the Congo, ostensibly to protect its citizens from the violence. Most Europeans went to Katanga Province, which possessed much of the Congo's natural resources. Though personally angered, Lumumba condoned the action on 11 July, provided that the Belgian forces acted only to protect their citizens, followed the direction of the Congolese army, and ceased their activities once order was restored. The same day the Belgian Navy bombarded Matadi after it had evacuated its citizens, killing 19 Congolese. This greatly inflamed tensions, leading to renewed Congolese attacks on Europeans. Shortly thereafter Belgian forces moved to occupy cities throughout the country, including the capital, where they clashed with Congolese soldiers. On the whole, the Belgian intervention made the situation worse for the ANC.
The State of Katanga declared independence under regional premier Moïse Tshombe on 11 July, with support from the Belgian government and mining companies such as Union Minière. Lumumba and Kasa-Vubu were denied use of Élisabethville's airstrip the following day and returned to the capital, only to be accosted by fleeing Belgians. They sent a protest of the Belgian deployment to the United Nations, requesting that they withdraw and be replaced by an international peacekeeping force.
The UN Security Council passed United Nations Security Council Resolution 143, calling for the immediate removal of Belgian forces and the establishment of the United Nations Operation in the Congo (ONUC). Despite the arrival of UN troops, unrest continued. Lumumba requested the use of UN troops in suppressing the rebellion in Katanga, but the UN forces were not authorized to do so under their mandate. On 14 July Lumumba and Kasa-Vubu broke off relations with Belgium, and sent a telegram to Soviet Premier Nikita Khrushchev, requesting that he closely monitor the situation in the Congo.
Lumumba had originally desired technical assistance from Belgium and the West, but wanted to avoid taking sides with either the United States or the Soviet Union in the Cold War. By maintaining a policy of "positive neutralism", he hoped to create a unique and independent country. Since the United Nations refused to help subdue Katanga, Lumumba sought Soviet aid in the form of arms, food, medical supplies, trucks, and planes to help move troops to Katanga. His decision to turn to the Soviet Union alarmed the West, particularly the United States.

On 24 July, Lumumba traveled to New York City, where he met with UN Secretary-General Dag Hammarskjöld. African delegates, who had extended the original invitation, suggested arranging a meeting with the American State Department in Washington D.C.. President Dwight D. Eisenhower was on vacation at the time and unable to meet Lumumba. He had a lengthy interview with Secretary of State Christian Herter, much to the chagrin of the Belgian government. Lumumba expressed his dissatisfaction with the Belgian troops in the Congo and requested American aid. Herter reiterated that the U.S. would assist the Congo only as part of a greater UN effort. According to David Van Reybrouck, while staying at the Blair House, Lumumba requested that his CIA liaison send him a blonde prostitute. The request went over poorly.
On 9 August Lumumba had a meeting with the Belgian ambassador, Jean van den Bosch. Shortly thereafter Bosch left the Congo under UN escort, and the Belgian flag was removed from the embassy in Leopoldville. The government declared a state of emergency and Lumumba called the army to service, threatening to invade Katanga. In a press conference he stated, "Belgium is destroying us, Belgium is sabotaging us, Belgium is stealing our money, but we will get help elsewhere." That same day South Kasai announced its secession from the Congo.
Lumumba immediately ordered Congolese troops under Mobutu to put down the rebellion in South Kasai, which was home to strategic rail links that would be necessary for a campaign in Katanga. The operation was successful, but the conflict soon devolved into ethnic violence. The army became involved in massacres of Luba civilians. The people and politicians of South Kasai held Lumumba personally responsible for the actions of the army. Kasa-Vubu publicly announced that only a federalist government could bring peace and stability to the Congo, breaking the tenuous political alliance Lumumba had with him and tilting the political favour in the country away from Lumumba's unitary state. Ethnic tensions rose against him (especially around Leopoldville) and the Catholic Church openly criticized his government.
Even with South Kasai subdued, the Congo lacked the necessary strength to retake Katanga. Lumumba had summoned an African conference in Leopoldville from 25–31 August, but no foreign heads of state appeared and no country pledged military support. Lumumba demanded once again that UN peacekeeping soldiers assist in suppressing the revolt, threatening to bring in Soviet troops if they refused. The UN subsequently denied Lumumba the use of its forces, and the possibility of a direct Soviet intervention became increasingly likely.
Deposition
President Kasa-Vubu began fearing a Lumumbist coup d'état would take place. On the evening of 5 September, Kasa-Vubu announced over radio that he had dismissed Lumumba and six of his ministers from the government for the massacres in South Kasai and for involving the Soviets in the Congo. Upon hearing the broadcast, Lumumba made his way to the national radio station, which was under UN guard. Though they had been ordered to bar Lumumba's entry, the UN troops allowed the prime minister in, as they had no specific instructions to use force against him. Lumumba denounced his dismissal over the radio as illegitimate, and in turn labeled Kasa-Vubu a traitor and declared him deposed.
He proceeded to Parliament and launched into a debate in which he, in the words of American Ambassador Clare Timberlake, "devastated the points raised by the opposition" and "made Kasa-Vubu look ridiculous." The newly appointed prime minister, Senate leader Joseph Iléo, failed to secure a vote of confidence, which Lumumba won in the Senate on 8 September, 41 to 2 (with 6 abstentions). Still, Parliament did not back Lumumba's dismissal of Kasa-Vubu, creating a constitutional crisis. Numerous African diplomats and newly appointed ONUC head Rajeshwar Dayal attempted to get the president and prime minister to reconcile their differences, but failed. On 13 September, the Parliament held a joint session between the Senate and the Assembly. Though several members short of a quorum, they voted to grant Lumumba emergency powers.
On 14 September, a coup d'état organised by Colonel Mobutu politically incapacitated both Lumumba and Kasa-Vubu. Lumumba was placed under house arrest on the next day at the Prime Minister's residence. UN troops were positioned around the house to prevent his arrest at the hands of Mobutu's troops, who formed an outer circle around the residence to prevent his escape. On 24 November, the UN voted to recognize Mobutu's new delegates to the General Assembly, disregarding Lumumba's original appointees. Lumumba resolved to join Deputy Prime Minister Antoine Gizenga in Stanleyville and lead a campaign to regain power. Three days later he fled Léopoldville.
With logistical support from the United States and Belgium, Mobutu's troops managed to capture Lumumba in Lodi on 1 December. He was moved to Port Francqui the next day and flown back to Léopoldville. UN forces did not interfere. Mobutu claimed Lumumba would be tried for inciting the army to rebellion and other crimes.
UN response
Secretary-General of the United Nations Dag Hammarskjöld made an appeal to Kasa-Vubu asking that Lumumba be treated according to due process. The Soviet Union denounced Hammarskjöld and the First World as responsible for Lumumba's arrest and demanded his release.
The United Nations Security Council was called into session on 7 December 1960 to consider Soviet demands that the UN seek Lumumba's immediate release, the immediate restoration of Lumumba as head of the Congo government, the disarming of the forces of Mobutu, and the immediate evacuation of Belgians from the Congo. The Soviets also requested the immediate resignation of Hammarskjöld, the arrests of Mobutu and Tshombe, and the withdrawal of UN peacekeeping forces. Hammarskjöld, answering Soviet criticism of his Congo operations, said that if the UN forces were withdrawn from the Congo "I fear everything will crumble."
The threat to the UN cause was intensified by the announcement of the withdrawal of their contingents by Yugoslavia, the United Arab Republic, Ceylon, Indonesia, Morocco, and Guinea. The pro-Lumumba resolution was defeated on 14 December 1960 by a vote of 8–2. On the same day, a Western resolution that would have given Hammarskjöld increased powers to deal with the Congo situation was vetoed by the Soviet Union.
Final days and execution
Lumumba was sent first on 3 December 1960 to Thysville military barracks Camp Hardy, 150 km (about 100 miles) from Léopoldville. He was accompanied by Maurice Mpolo and Joseph Okito, two political associates who had planned to assist him in setting up a new government. They were malnourished by the prison guards as per Mobutu's orders. In Lumumba's last documented letter, he wrote to Rajeshwar Dayal: "in a word, we are living amid absolutely impossible conditions; moreover, they are against the law". In the morning of 13 January 1961, discipline at Camp Hardy faltered. Soldiers refused to work unless they were paid. Some supported Lumumba's release, while others thought he was dangerous. Kasu-Vabu, Mobutu, Foreign Minister Justin Marie Bomboko, and Head of Security Services Victor Nendaka Bika personally arrived at the camp and negotiated with the troops. Conflict was avoided, but it became apparent that holding a controversial prisoner in the camp was too great a risk. Harold d'Aspremont Lynden, the former Belgian Minister of the Colonies, ordered that Lumumba, Mpolo, and Okito be taken to the State of Katanga.
Lumumba was forcibly restrained on the flight to Elizabethville on 17 January 1961. On arrival, he and his associates were conducted under arrest to the Brouwez House where they were brutally beaten and tortured by Katangan and Belgian officers, while President Tshombe and his cabinet decided what to do with him.
Later that night, Lumumba was driven to an isolated spot where three firing squads had been assembled. The Belgian Commission (see below) has found that the execution was carried out by Katanga's authorities. It reported that President Tshombe and two other ministers were present, with four Belgian officers under the command of Katangan authorities. Lumumba, Mpolo and Okito were lined up against a tree and shot one at a time. The execution is thought to have taken place on 17 January 1961, between 21:40 and 21:43 (according to the Belgian report). The Belgians and their counterparts later wished to get rid of the bodies, and did so by digging up and dismembering the corpses, then dissolving them in sulfuric acid while the bones were ground and scattered.
Announcement of death
No statement was released until three weeks later, despite rumours that Lumumba was dead. His death was formally announced over Katangan radio on 13 February, when it was alleged that he was killed by enraged villagers three days after escaping from Kolatey prison farm.
After the announcement of Lumumba's death, street protests were organized in several European countries; in Belgrade, capital of Yugoslavia, protesters sacked the Belgian embassy and confronted the police, and in London, a crowd marched from Trafalgar Square to the Belgian embassy, where a letter of protest was delivered and where protesters clashed with police. In New York City, a demonstration at the United Nations Security Council turned violent and spilled over into the streets.
Foreign involvement in his death
Both Belgium and the US were clearly influenced by the Cold War in their positions toward Lumumba. He seemed to gravitate toward the Soviet Union, although according to Sean Kelly, who covered the events as a correspondent for the Voice of America, this was not because he was a communist, but because the USSR was the only place he could find support for his country's effort to rid itself of colonial rule. The US was the first country from which Lumumba requested help. Lumumba, for his part, not only denied being a communist, but said he found colonialism and communism to be equally deplorable. He professed his personal preference for neutrality between the East and West.
Belgian involvement
On 18 January, panicked by reports that the burial of the three bodies had been observed, members of the execution team went to dig up the bodies and move them for reburial to a place near the border with Northern Rhodesia. Belgian Police Commissioner Gerard Soete later admitted in several accounts that he and his brother led the original exhumation. Police Commissioner Frans Verscheure also took part. On the afternoon and evening of 21 January, Commissioner Soete and his brother dug up Lumumba's corpse for a second time, cut it up with a hacksaw, and dissolved it in concentrated sulfuric acid. In a 1999 interview on Belgian television in a program on the assassination of Lumumba, Soete displayed a bullet and two teeth that he claimed he had saved from Lumumba's body.
According to the 2001 Belgian Commission investigating Lumumba's assassination, (1) Belgium wanted Lumumba arrested, (2) Belgium was not particularly concerned with Lumumba's physical well being, and (3) although informed of the danger to Lumumba's life, Belgium did not take any action to avert his death. The report said that Belgium had not ordered Lumumba's assassination.
Lumumba's execution was carried out by a firing squad led by Belgian Captain Julien Gat; another Belgian, Police Commissioner Verscheure, had overall command of the execution site.
Ludo De Witte found written orders from the Belgian government requesting Lumumba's execution and documents on various arrangements, such as death squads.
In February 2002, the Belgian government apologized to the Congolese people, and admitted to a "moral responsibility" and "an irrefutable portion of responsibility in the events that led to the death of Lumumba".
United States involvement
The report of 2001 by the Belgian Commission mentions that there had been previous U.S. and Belgian plots to kill Lumumba. Among them was a Central Intelligence Agency-sponsored attempt to poison him, which came on orders from U.S. President Dwight D. Eisenhower. CIA chemist Sidney Gottlieb, a key person in this plan, devised a poison resembling toothpaste. In September 1960, Gottlieb brought a vial of the poison to the Congo with plans to place it on Lumumba's toothbrush. However, the plot was later abandoned; allegedly because the CIA Station Chief for the Congo, Larry Devlin, refused permission.
As Kalb points out in her book, Congo Cables, the record shows that many communications by Devlin at the time urged elimination of Lumumba. Also, the CIA station chief helped to direct the search to capture Lumumba for his transfer to his enemies in Katanga; Devlin was involved in arranging Lumumba's transfer to Katanga; and the CIA base chief in Elizabethville was in direct touch with the killers the night Lumumba was killed. John Stockwell wrote in 1978 that a CIA agent had the body in the trunk of his car in order to try to get rid of it. Stockwell, who knew Devlin well, felt Devlin knew more than anyone else about the murder.
The inauguration of U.S. President John F. Kennedy in January 1961 caused fear among Mobutu's faction and within the CIA that the incoming administration would shift its favor to the imprisoned Lumumba. While awaiting his presidential inauguration, Kennedy had come to believe that Lumumba should be released from custody, though not be allowed to return to power. Lumumba was killed three days before Kennedy's inauguration on 20 January, though Kennedy would not learn of the killing until 13 February.
Church Committee
In 1975 the Church Committee went on record with the finding that CIA chief Allen Dulles had ordered Lumumba's assassination as "an urgent and prime objective". Furthermore, declassified CIA cables quoted or mentioned in the Church report and in Kalb (1972) mention two specific CIA plots to murder Lumumba: the poison plot and a shooting plot. Although some sources claim that CIA plots ended when Lumumba was captured, that is not stated or shown in the CIA records.
The Committee later found that while the CIA had conspired to kill Lumumba, it was not directly involved in the actual murder.
U.S. government documents
Declassified documents reveal that the CIA had plotted to assassinate Lumumba. These documents indicate that the Congolese leaders who killed Lumumba, including Mobutu Sese Seko and Joseph Kasa-Vubu, received money and weapons directly from the CIA. This same disclosure showed that at that time the U.S. government believed that Lumumba was a communist and feared him because of the Cold War.
In 2000 a newly declassified interview with Robert Johnson, who was the minutekeeper of the U.S. National Security Council at the time in question, revealed that U.S. President Eisenhower had said "something [to CIA chief Allen Dulles] to the effect that Lumumba should be eliminated." The interview from the Senate Intelligence Committee's inquiry on covert action was released in August 2000.
In December 2013, the U.S. State Department admitted that President Eisenhower authorized the murder of Lumumba. CIA Chief Allan Dulles had allocated $100,000 to accomplish the act, but the plan was not carried out.
British involvement
In April 2013, in a letter to the London Review of Books, British parliamentarian David Lea reported having discussed Lumumba's death with MI6 officer Daphne Park shortly before she died in March 2010. Park had been posted to Leopoldville at the time of Lumumba's death, and was later a semi-official spokesperson for MI6 in the House of Lords.
According to Lea, when he mentioned "the uproar" surrounding Lumumba's abduction and murder, and recalled the theory that MI6 might have had "something to do with it", she replied, "We did. I organised it." BBC reported that, subsequently, "Whitehall sources" described the claims of MI6 involvement as "speculative".
Legacy
"Despite his brief political career and tragic death—or perhaps because of them—Lumumba entered history through the front door: he became both a flag and a symbol. He lived as a free man, and an independent thinker. Everything he wrote, said and did was the product of someone who knew his vocation to be that of a liberator, and he represents for the Congo what Castro does for Cuba, Nasser for Egypt, Nkrumah for Ghana, Mao Tse-tung for China, and Lenin for Russia."
Political
Patrice Lumumba was Prime Minister of The Congo for 80 days, from 24 June to 14 September 1960. To his supporters, Lumumba was an altruistic man of strong character. He favoured a unitary Congo and opposed division of the country along ethnic or regional lines. Like many other African leaders, he supported Pan-Africanism and liberation for colonial territories. He proclaimed his regime one of "positive neutralism," defined as a return to African values and rejection of any imported ideology, including that of the Soviet Union: "We are not Communists or Catholics. We are African nationalists."
2006 Congolese elections
The image of Patrice Lumumba continues to serve as an inspiration in contemporary Congolese politics. In the 2006 elections, several parties claimed to be motivated by his ideas, including the People's Party for Reconstruction and Democracy (PPRD), the political party initiated by the incumbent President Joseph Kabila. Antoine Gizenga, who served as Lumumba's Deputy Prime Minister in the post-independence period, was a 2006 Presidential candidate under the Unified Lumumbist Party (Parti Lumumbiste Unifié (PALU)) and was named prime minister at the end of the year. His campaign platform was based on Lumumba's ideas. Other political parties that directly utilise his name include the Mouvement National Congolais-Lumumba (MNC-L) and the Mouvement Lumumbiste (MLP).
Family and politics
Patrice Lumumba's family is actively involved in contemporary Congolese politics. Patrice Lumumba was married to Pauline Lumumba and had five children; François was the eldest followed by Patrice Junior, Julienne, Roland and Guy-Patrice Lumumba. François was 10 years old when Patrice died. Before his imprisonment, Patrice arranged for his wife and children to move into exile in Egypt.
Lumumba's youngest son, Guy-Patrice, born six months after his father's death, was an independent presidential candidate in the 2006 elections, but received less than 10% of the vote.
Tributes
In 1966 Patrice Lumumba's image was rehabilitated by the Mobutu regime and he was proclaimed a national hero and martyr in the Democratic Republic of the Congo. By a presidential decree, the Brouwez House, site of Lumumba's brutal torture on the night of his murder, became a place of pilgrimage in the Congo.
A major transportation artery in Kinshasa, the Lumumba Boulevard, is named in his honour. The boulevard goes past an interchange with a giant tower, the Tour de l'Echangeur (the main landmark of Kinshasa) commemorating him. On the tower's plaza, the first Kabila regime erected a tall statue of Lumumba with a raised hand, greeting people coming from N'djili Airport.
In Bamako, Mali, Patrice Lumumba Square is a large central plaza with a life-size statue of Lumumba, a park with fountains, and a flag display. Around Lumumba Square are various businesses, embassies and Bamako's largest bank.
Streets were also named after him in Khanty-Mansiysk, Russia, in Budapest, Hungary (between 1961 and 1990); Surabaya, Medan & Padangsidempuan Indonesia; Gaborone, Botswana; Belgrade, Niš, Subotica & Zaječar, Serbia; Sofia and Plovdiv, Bulgaria (until 1991-2); Skopje, Republic of Macedonia; Bata and Malabo, Equatorial Guinea; Tehran, Iran; Algiers, Algeria (Rue Patrice Lumumba); Santiago de Cuba, Cuba (since 1960, formerly Avenida de Bélgica); Łódź, Poznań, Warsaw (1961–1993), Poland; Kiev (until 2016 when in order to comply with decommunization laws this street was renamed after Pope John Paul II), Donetsk, Ukraine; Perm, Russia; Rabat, Morocco; Maputo, Mozambique; Enugu, Nigeria; Leipzig, Germany; Lusaka, Zambia ("Lumumba Street"); Kampala, Uganda and Dar es Salaam, Tanzania ("Lumumba Avenue"); Tunis, Tunisia; Fort-de-France, Martinique; Montpellier, France; Accra, Ghana; Antananarivo, Madagascar; Rotterdam, Netherlands; Alexandria, Egypt and Bishkek, Kyrgyzstan; Koper, Nabrežje Patricea Lumumbe now renamed to Belveder, Slovenia, South Africa, Namibia, (Patrice Lumumba St.) in Tehran; in Ostrava and Hranice in Czech Republic .
The Peoples' Friendship University of the USSR was renamed "Patrice Lumumba Peoples' Friendship University" in 1961, but it was later renamed "The Peoples' Friendship University of Russia" in the post-Soviet landscape in 1992.
In Kampala, Uganda, "Lumumba Hall" of Residence at Makerere University continues to carry his name.
In Belgrade, Serbia, one of the dormitory buildings of the University of Belgrade campus bears the name of Patrice Lumumba.
"Lumumba" is a popular choice for children's names throughout Africa.
In 1964 Malcolm X declared Patrice Lumumba "the greatest black man who ever walked the African continent".
A Lumumba is a popular name for hot or cold long drink of chocolate with rum.
Lumumba named in Frank O'Hara's 1961 poem "For the Chinese New Year & for Bill Berkson"
References
Patrice Lumumba Wikipedia
(Text) CC BY-SA