Covid-19
Democratic Republic of the Congo


110 km2


1879




Jean Marc Nzayidio



Matadi is the chief sea port of the Democratic Republic of the Congo and the capital of the Bas-Congo province. It has a population of 245,862 (2004). Matadi is situated on the left bank of the Congo River 148 km (92 mi) from the mouth and 8 km (5.0 mi) below the last navigable point before rapids make the river impassable for a long stretch upriver. It was founded by Sir Henry Morton Stanley in 1879.

Matadi was founded by Sir Henry Morton Stanley in 1879. It was strategically important because it was the last navigable port on the Congo River and therefore the furthest inland port in the Congo Free State. The construction of the Matadi–Kinshasa Railway (built between 1890 and 1898) made it possible to transport goods from deeper within Congos interior to the port of Matadi and the city became an important trading center. Portuguese and French West-African commercial interests influenced the citys architecture and urban design which borrowed from the neighboring colonies in Angola and the Congo-Brazzaville.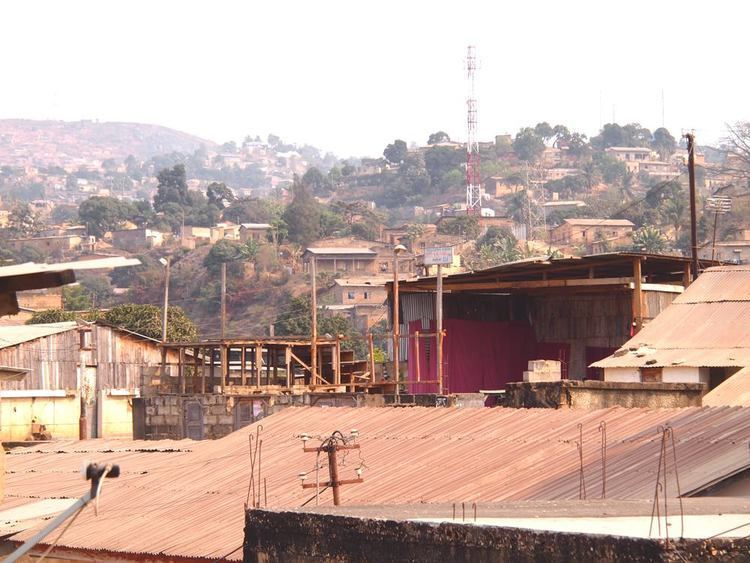 The word Matadi means stone in the local Kikongo language. The town is built on steep hills and there is local saying that to live in Matadi, you must know the verbs "to go up", "to go down" and "to sweat". Upstream is a series of caves known as the "rock of Diogo Cao", after graffiti carved by the Portuguese explorer in 1485 marking the limit of his travels up the Congo River.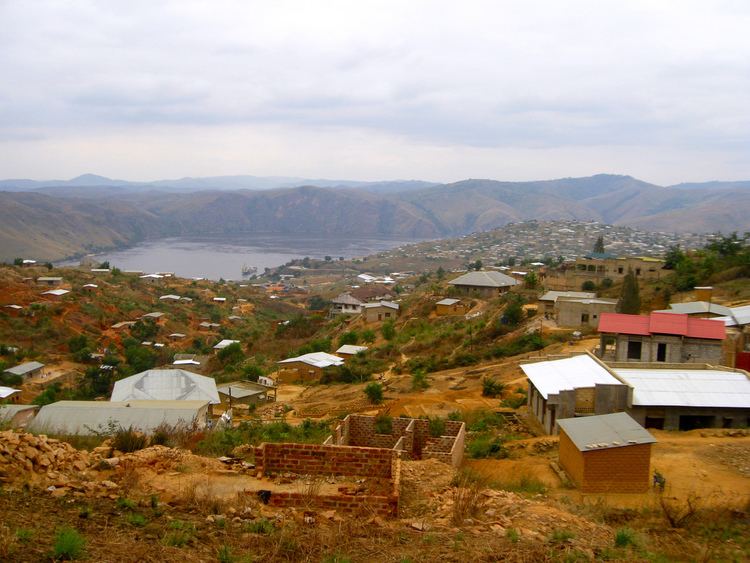 Mount Cambier and the Yelala Rapids also lie near the city.
Matadi Wikipedia
(,)http://www.gutenberg.org/files/25569/25569-h/images/illus-339b-full.jpg(,)http://upload.wikimedia.org/wikipedia/commons/0/00/Vivi-matadi.jpg(,)http://www.ssmaritime.com/Cathay-Jadotville-PC.jpg(,)http://ste.india.com/sites/default/files/2014/09/14/273259-juan-mata-di-maria-herrera7.gif(,)http://lcweb2.loc.gov/frd/cs/zaire/zr03_08c.jpg(,)http://www.strangehistory.net/blog/wp-content/uploads/2014/12/matadi.jpg(,)http://i.ytimg.com/vi/jamDBZeDpzE/0.jpg(,)http://upload.wikimedia.org/wikipedia/commons/b/b5/Stanley_Founding_of_Congo_Free_State_186_View_of_Leopoldville_Station_and_Port_1884_The_Baptist_Mission_on_the_summit_of_Leopold_Hill.jpg(,)http://upload.wikimedia.org/wikipedia/commons/4/49/Kinshasa_Matadi.jpg(,)http://i.ytimg.com/vi/w8E3nKZ31mU/maxresdefault.jpg
(,)http://edge.ixigo.com/img/jai-mata-di-food-centre-images-photos-53fcc86406d38a7341f6c702.jpg(,)http://media-cdn.tripadvisor.com/media/photo-s/07/7b/09/9f/jai-mata-di.jpg(,)https://d2h6m9ihko7kz3.cloudfront.net/data/pictures/6/6505346/a5cdcc2651d02e913808e2b299654915_featured_v2.jpg(,)http://media-cdn.tripadvisor.com/media/photo-s/05/ce/32/17/jai-mata-di.jpg(,)http://www.chennaibizdirectory.com/wp-content/themes/directorypress/thumbs/874-88-2013-03-30273851.jpg(,)http://edge.ixigo.com/img/jai-mata-di-food-centre-images-photos-53fcc86406d38a7341f6c701_480x480_fit.jpg(,)http://edge.ixigo.com/img/jai-mata-di-fast-food-images-photos-52eb168b4e8906b4c7cf90a1.jpg(,)http://edge.ixigo.com/img/jai-mata-di-fast-food-images-photos-52eb168b4e8906b4c7cf90a1_480x480_fit.jpg(,)https://d2h6m9ihko7kz3.cloudfront.net/data/menus/346/6505346/976b553382e6c10f52c917c42ac23e1c.jpg
(,)https://africaclockwise.files.wordpress.com/2013/08/drc-0036.jpg(,)https://farm3.staticflickr.com/2540/3987373825_81b63d1449_b.jpg(,)http://www.infobascongo.net/beta/wp-content/2009/12/une-avenue-du-centre-commercial-de-Matadi.jpg(,)http://jeffandbrindy.com/wp-content/uploads/2014/01/matadi-bridge-from-boma-side.jpg(,)http://www.jaimataditours.com/images/tibet/tibet-potala.jpg(,)http://farm4.static.flickr.com/3176/2711201739_27d2c1aa49_o.jpg(,)https://lh3.googleusercontent.com/-yv2KfZ7JCEU/T7zgNPtlBtI/AAAAAAAATKQ/DhFzVj8v20s/%2525257E8727642.JPG%3Fimgmax%3D800(,)http://farm4.static.flickr.com/3265/2711200579_a72d6a2e67_o.jpg(,)http://lh4.ggpht.com/-lGCN00In9m0/TxaieBP9bAI/AAAAAAAAPR0/2nH-nA2ynzY/IMG_8733.JPG%3Fimgmax%3D800(,)http://images.populus.ch/pixdir/ng//ngungu/KIMBANGU.jpg(,)http://imgdj.s3.amazonaws.com/mannat-maang-kar-like-kare-puri-maa-karegi-jai-mata-di.jpg