Years active

1986–present




Siblings

Sai Kumar




Spouse

Suchil Ravi Shankar





Role

Film actor




Name

P. Shankar




Nephews

Aadi






Full Name

Ravi Shankar Pudipeddi




Residence

Bengaluru, Karnataka,India




Other names

Bommali Ravi ShankarSai Ravi




Occupation

Actor, dubbing artist, writer, director




Relatives

P. J. Sarma (father)Sai Kumar (brother)Aadi (nephew)




Upcoming movies

Mungaru Male 2, Bharjari, Viraat, Kathe Chithrakathe Nirdheshana Puttan


Movies

Kempe Gowda, Maanikya, Dhamarukam, Dandupalya, Kote




Similar People

Sai Kumar, Arjun Janya, Malashri, Sudeep, V Harikrishna
Janasri News | Armugam Antharanga - Armugam Ravishankar Interview - part 2
P. Ravi Shankar (born Pudipeddi Ravi Shankar Sarma) also known as Kempegowda Ravi, Armuga Ravishankar or Bommali Ravi Shankar, Sai Ravi is an Indian film actor, dubbing artist, director and writer. He rose to fame from 2011 blockbuster Kempegowda starring Sudeep. He has also acted in a few Telugu and Tamil films. He dubbed for over 2600 films with more than 1000 films each in Telugu and Tamil languages. He dubbed for over 150 films each in Kannada films.
Contents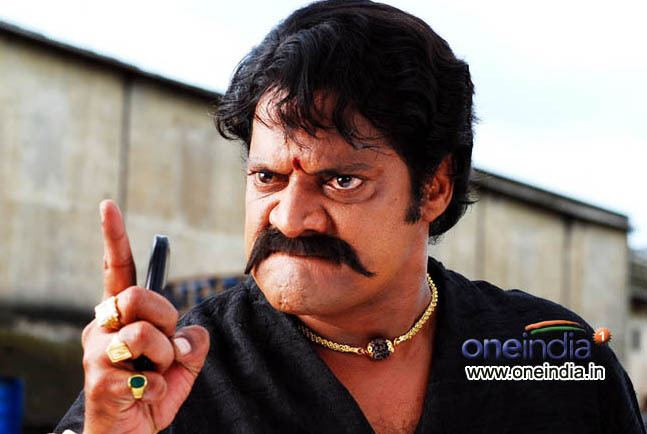 He is the brother of Indian actor Saikumar Pudipeddi. He won eight state Nandi Awards for Best Male Dubbing Artist and one Tamil Nadu State Film Award for Best Male Dubbing Artist. He made his directorial debut with the Kannada film Durgi in 2004. He also worked as a dialogue writer and penned dialogues for over 75 Telugu films and 150 Tamil films. He also worked as a playback singer for films such as Rakta Charitra and Bejawada. He won his first Filmfare Award for his performance in the film Kempe Gowda that gave him a big break in his acting career.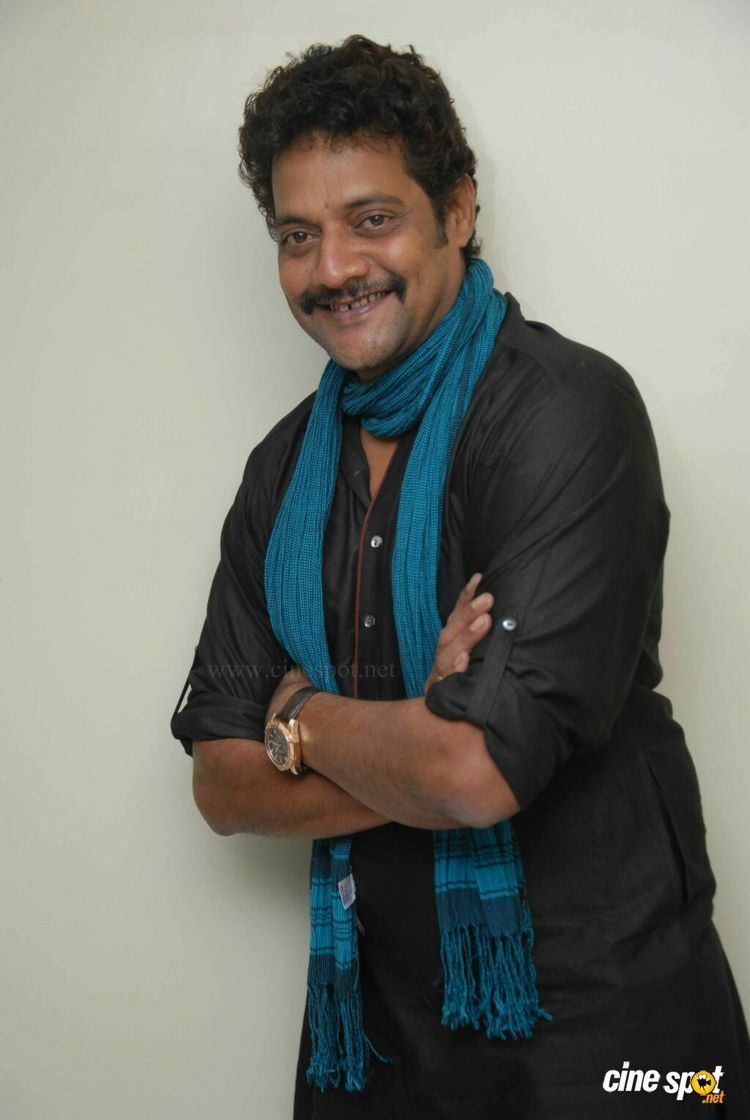 P. Ravi Shankar Movies List
Personal life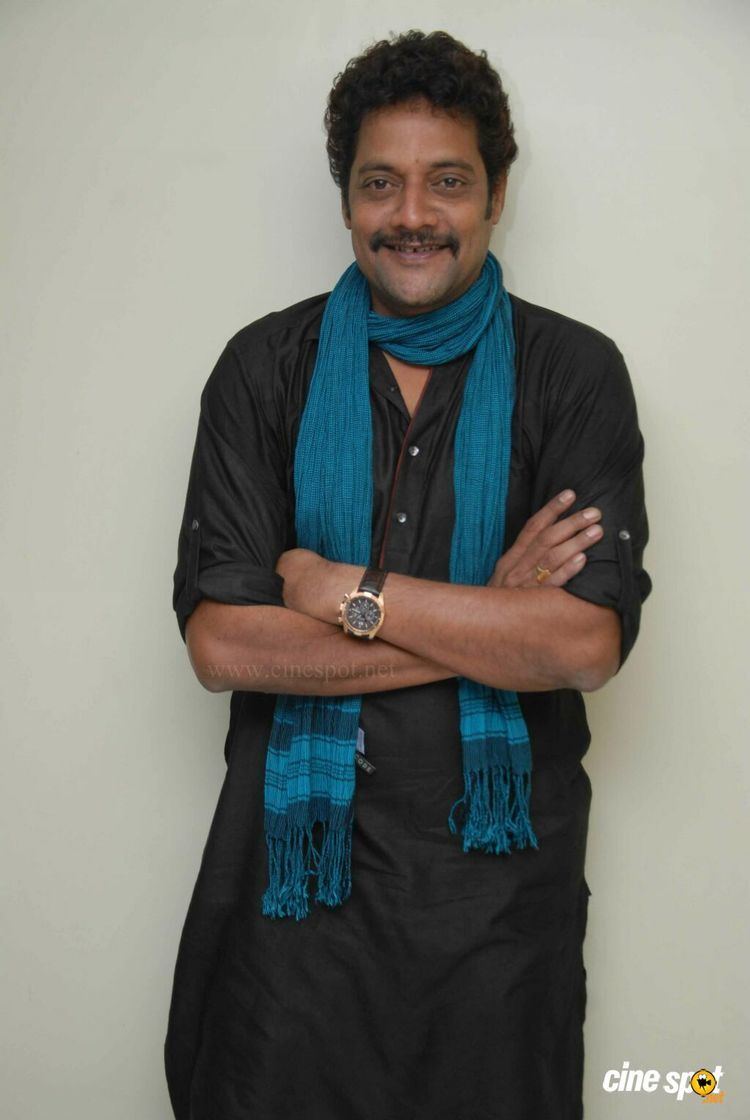 Ravi grew up as a child in Chennai, Tamil Nadu. Ravi's mother Krishna Jyothi is a Telugu actress who acted with Kannada thespian Dr.Rajkumar and others in films like Sri Krishna Garudi, Makkala Rajya and others. Ravi's father P.J. Sharma was also an actor and dubbing artist who worked in many Telugu, Kannada and Tamil films. His elder brother Sai Kumar entered in film industry as dubbing artist and became a very successful actor in Telugu later. He is married to a Punjabi woman, Suchil Ravi Shankar and the couple has one son named Adhvey Shankar. Ravishankar is all set to launch Adhvey as a hero in his own directorial film in Kannada.
Career
Ravi Shankar made his film debut as a lead actor in 1986 with R. Narayana Murthy's film Aalochinchandi. He later was seen in vital roles in films such as Madhura Nagarilo and Keechurallu. With no more offers, Ravi took hiatus from acting and re-entered as a villain in 2001 with Gopi Chand's debut film Tholi Valapu. His acting and dubbing were immensely praised by the critics but the film failed at the box office. Lack of success in his acting career forced him to pursue dubbing as a profession similar to his father and brother. He started dubbing professionally with the Telugu film Rowdyism Zindabad, where he dubbed for Tamil actor Mohan Raj. He continued to dub for many character artists from other languages such as Raghuvaran, Mohan Raj, Devaraj, Charan Raj, Captain Raju, Nassar, Ashish Vidyarthi, Prakash Raj, Ashutosh Rana, Sonu Sood, Mukesh Rishi, Upendra and Pradeep Rawat etc. He dubbed for over 4000 films with more than 1000 films each in Telugu and Tamil and over 150 films each in Kannada. In 2004, he directed a Kannada film titled Durgi, starring Malashri which was a huge run away hit. The film was later remade in Telugu as Narasimhudu starring N. T. Rama Rao Jr., Ameesha Patel and Sameera Reddy. Ravi provided the story for the film which was directed by B. Gopal. The film was heavily criticised and bombed at the box office.
His dubbing work in the 2009 film Arundhati, where he voiced for Sonu Sood was praised by the critics and became very popular with the audience. He won a Nandi award for his performance and was referred to as 'Bommali Ravi Shankar' by the media there after only until his performance in Kannada Mega hit Kempegowda.
In a very recent Kannada TV show called Weekend with Ramesh on Zee Kannada Channel, Ravishankar said that even after his very successful career in the dubbing field, Ravishankar was extremely frustrated in life to fulfill his and his mothers dream of becoming a successful actor and he had to wait for as long as 25 years for that to happen. The biggest break in his career was when he portrayed the character of a criminal named "Armuga" in the 2011 mega Blockbuster hit Kannada film Kempe Gowda with super star Sudeep. The film became so popular, that Ravishankar was hence called 'Kempegowda Ravishankar' or 'Arumugam Ravishankar' and he grew to become the household name in Karnataka. His performance was not only widely praised by the critics but he also bagged his dream Filmfare Award for Best Supporting Actor – Kannada at the 59th Filmfare Awards South. Ravi Shankar on the TV show continued by saying that his mother could not see his success since she had died in 2006.
Ravi Shankar, after Kempegowda, became the top most and the busiest supporting actor in the Kannada Film Industry and went on to become a household name in Karnataka. He then acted in super hit films like Manikya, Dandupalya, Adhyaksha, Charulatha, Bachchan, Edegarike, Varadanayaka and others. He was also seen in Telugu films such as Kurradu and Happy Happy Gaa and in Tamil films such as Vettaikaaran and Kollaikaran.
Popularity in Kannada and fans
After the very successful Kempegowda that gave Ravishankar a huge break in his career, he went on to act in 60 Kannada films in just 5 years and became the busiest and the most sought after actors in Kannada. He has acted in a lot of super hit Kannada films since then. His popularity in Karnataka grew so much that he became a house hold name in the state. Ravishankar in every film is welcomed by whistles and claps by his Kannada fans.
It is very common for fans to form 'Fans Associations' for film stars. Ravishankar's popularity as a supporting actor in Kannada grew to an extent where he has a lot of fans associations across Karnataka. Fans flong to his house in Bengaluru on his birthdays like it happens for a big hero. One of his biggest fans associations in Bengaluru is called 'Akhila Karnataka Sakalakalavallabha Ravishankar Abhimanigala Sangha.
Ravishankar in the recent Zee Kannada show 'Weekend with Ramesh', said that it was his mothers all time dream and his 25 years of dream to become a successful actor one day and my mother is now not here to see my success. He went on to say that he was extremely frustrated even after 'Arundhati', of not being able to become a popular actor and he said that Karnataka was one state that fulfilled his dream and that he would always be indebted to the state and will always give the Kannada industry first preference. He also said, "Telugu might be my mother tongue but Kannada is my language of life and I will proudly call myself a Kannadiga".
He had also revealed that his first Kannada movie was Halli Krishna Delhi Radha and his second Kannada movie was Mana Mecchida Sose. His 50th movie was Jigarthanda.
Ravishankar appeared in the dance sequence for the song "Allah, Allah, Nataraja Bartaanalla" for the film Nataraja Service. This song, which tells about the protagonist of the film Nataraja (Sharan), went viral much before its release.
Awards
He won his first Nandi Award for Best Male Dubbing Artist in 1999 for Ram Gopal Varma's Prema Katha. He dubbed for Manoj Bajpai in the film. He won his second Nandi Award in 2002 for Chiranjeevi's Indra, in which he dubbed for Mukesh Rishi. His next Nandi Award was in 2004 for his dubbing in S. S. Rajamouli's Sye. He dubbed for Pradeep Rawat in the film. He won four consecutive Nandi Awards from 2006 to 2009 for films Pokiri, Athidhi, Arundhati and Anjaneyulu respectively. He also won Tamil Nadu State Film Award for Best Male Dubbing Artist for his dubbing for Ashish Vidyarthi in 2001 film Dhill.
Nandi Awards
1999 – Nandi Award for Best Male Dubbing Artist – Prema Katha
2002 – Nandi Award for Best Male Dubbing Artist – Indra
2004 – Nandi Award for Best Male Dubbing Artist – Sye
2006 – Nandi Award for Best Male Dubbing Artist – Pokiri
2007 – Nandi Award for Best Male Dubbing Artist – Athidhi
2008 – Nandi Award for Best Male Dubbing Artist – Arundhati
2009 – Nandi Award for Best Male Dubbing Artist – Anjaneyulu
2012 – Nandi Award for Best Male Dubbing Artist – Julai
Tamil Nadu State Film Awards
2002 – Tamil Nadu State Film Award for Best Male Dubbing Artist – Dhill
2012 – Tamil Nadu State Film Award for Best Male Dubbing Artist – Siruthai
2011 – Filmfare Award for Best Supporting Actor – Kannada – Kempe Gowda
The Bangalore Times Film Awards
2011 – Best Actor in a Negative Role (Male) – Kempe Gowda
2015-SIIMA AWARD for best actor in a Negative Role -Maanikya
References
P. Ravi Shankar Wikipedia
(Text) CC BY-SA