Release date

December 18, 2009 (India)




Genre

Action, Comedy, Drama




Release date

18 December 2009 (2009-12-18)

Songs

Puli Urumudhu




Cast



Vettaikaaran (English: Hunter) is a 2009 Indian Tamil action film directed by debutant B. Babusivan that stars Vijay and Anushka Shetty. Gopinath handled cinematography while V. T. Vijayan was the film's editor.
Contents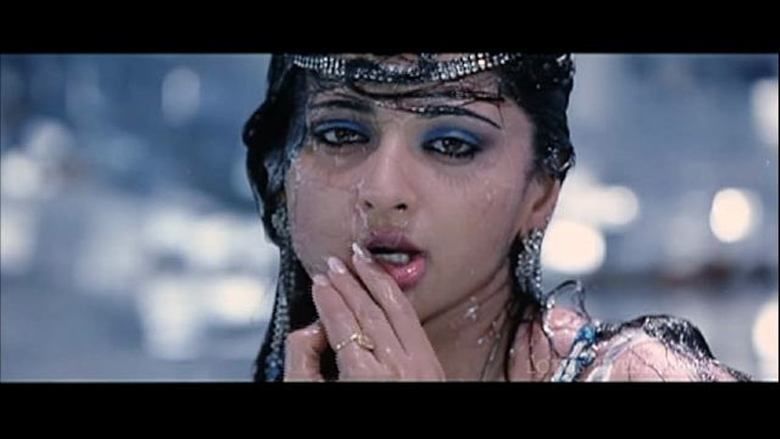 Plot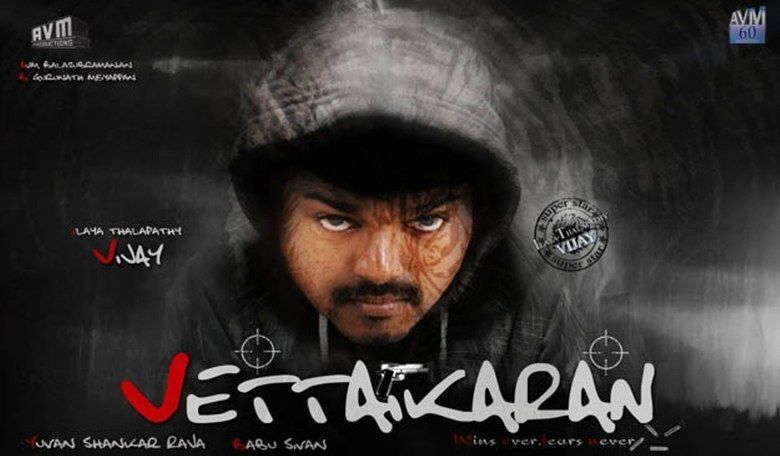 Ravi (Vijay), a youth from Thoothukudi, aspires to become a policeman like his role model, Chennai-based Encounter Specialist DCP Devaraj IPS (Srihari). After completing the twelfth standard on seventh attempt, he joins a Chennai college and partly earns a living by driving an auto rickshaw. During the course, he meets IT worker Susheela (Anushka Shetty) and falls in love with her instantly. Although Susheela rejects Ravi's advances at first, Ravi gets help from her grandmother (Sukumari), and succeeds in winning Susheela's heart.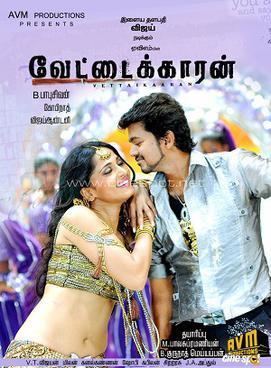 Meanwhile, the entire district is ruled and Devaraj has been relieved from Police duty, without anyone's notice. Don Chella (Ravi Shankar), a local rowdy and a deep womaniser, meets Ravi's friend Uma (Sanchita Padukone) in a public place, where she is taking donations for some cause, and immediately develops an infatuation to her body. When Uma asks Chella to contribute money, he willingly donates, but violates her modesty by placing the money between her breasts. Chella abducts all of Uma's father's vehicles, and blackmails them to send Uma to him for one day in exchange for all vehicles.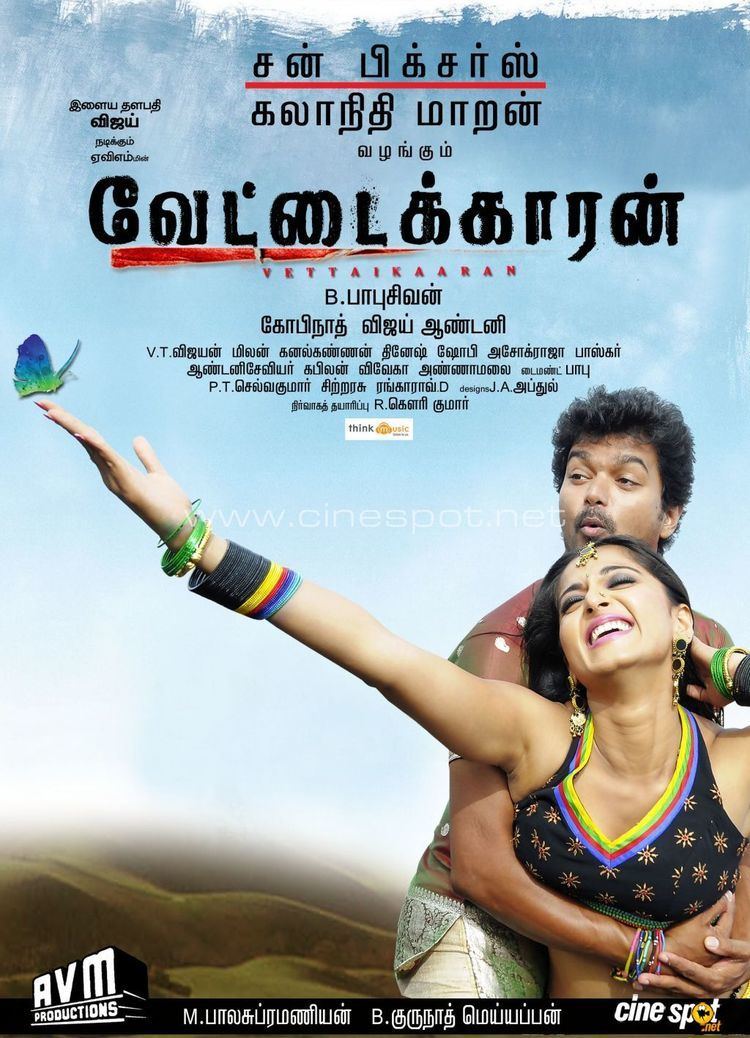 Uma's father declines and is about to send her out of town to their village. Ravi learns out what had happened to Uma, and he comes to her defense and heavily beats up Chella, hospitalising him. His troubles start from there as Chella's father, the most powerful, rich and prime don named Vedanayagam (Salim Ghouse), with the help of his right-hand man, a corrupt police officer ACP Kattabomman (Sayaji Shinde), begin to create havoc in Ravi's life. Ravi is soon imprisoned on a false case of drug smuggling and is expelled from his college. Only Susheela and Ravi's friend Valayapathi (Srinath) are willing to help him. Susheela goes to Devaraj and pleads with him to help Ravi, but Devaraj initially refuses to help as his entire family was murdered by Vedanayagam, and he himself was blinded by Vedanayagam because he had taken action against him and his gang. However, with the help of his henchmen, he saves Ravi from being killed in a fake encounter led by Kattabomman.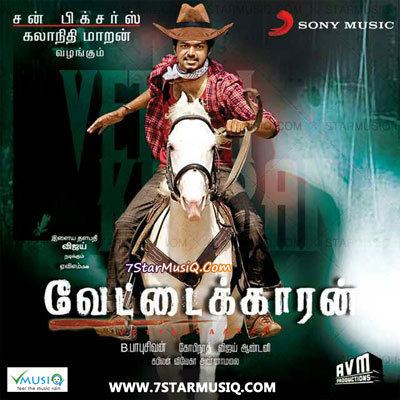 Ravi then visits Devaraj and knows the truth about him. Without a way into the society, Ravi visits Vedanayagam himself.Vedanayagam gives Ravi a tour of his whole empire and life history. He tells Ravi that his only key was the Fear about him in people's minds. He orders a driver of his illegal spirit factory about to smuggle his illicit liquor to drop Ravi on the way. But Ravi abducts the vehicle en route.
Ravi then visits ACP Kattabomman. He blackmails the ACP into registering a case against Vedhanayagam for smuggling liquor, as he has kidnapped the ACP's second wife.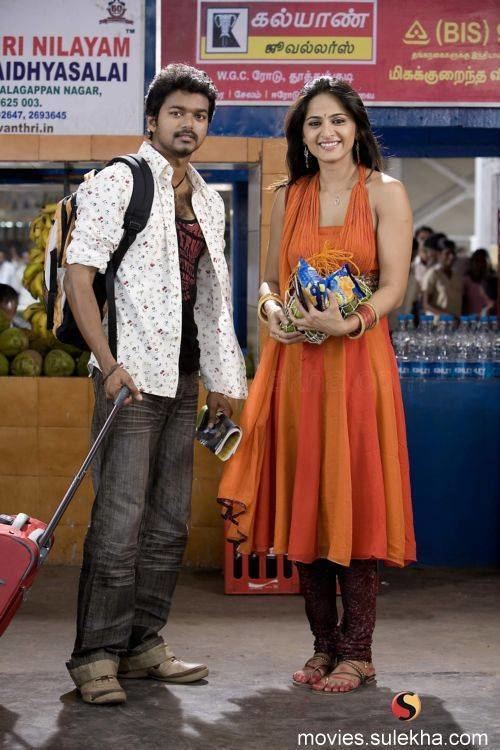 Ravi also takes help from a local rich businessmen and clears some cases against him. Ravi also kills the terrorist whose encounter he was to be killed, by using Kattabomman's gun.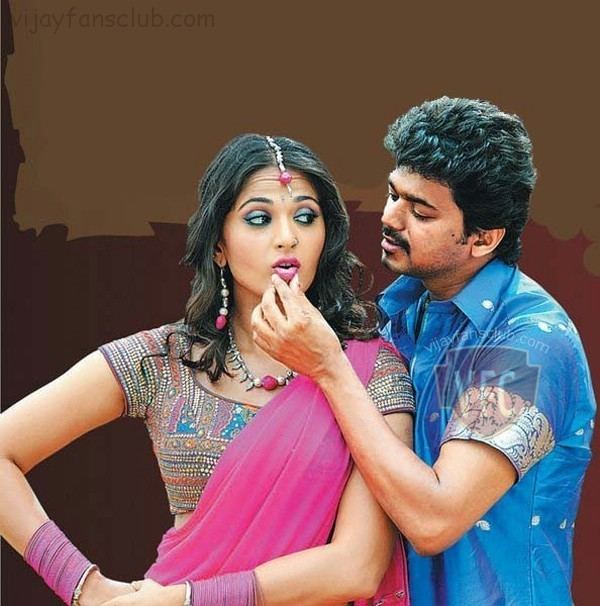 It is at this stage that Ravi takes up a new persona called "Police" Ravi to clean up the illegal activities of Vedanayagam and instill hope in the public, something that Devaraj was unable to do. He removes all instincts of fear and ruins all further plans of Vedanayagam.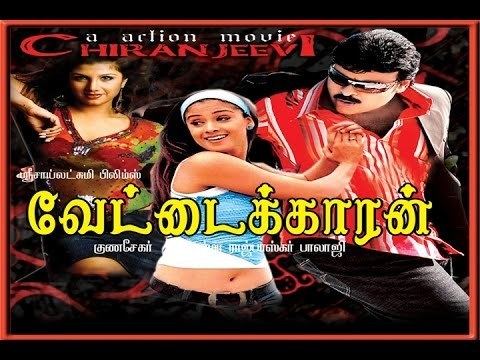 Chella suddenly awakes from coma, and pressurises Kattabomman to kill Ravi. When Kattabomman fails to do so, Chella beds Kattabomman's second wife and kicks Kattabomman out, reforming him.
Due to increasing power of Ravi, Vedanayagam kills Ravi's close friend Sugu (Sathyan), when he was alone to pick up his pregnant wife. This prompts Ravi to destroy all of Vedanayagam's properties and he also kills Chella in revenge. Vedanayagam decides soon after to become the home minister to prevent Ravi from targeting him and his activities.
Vedanayagam bribes and blackmails the CM and gets himself to be soon appointed as home minister. Now he bombs his own meeting and blames Ravi. All those who supported Ravi are attacked, and Ravi decides to face the devil alone. Ravi arrives at the Vedanayagam Tea Stall where Vedanayagam is about to leave for the ceremony and fights his henchmen.
As Ravi finally plans to kill the about-to-be minister Vedanayagam, the police arrive to arrest him. However, Ravi sees Devaraj in the crowd and announces Vedanayagam's location to him just as he is being arrested, allowing Devaraj to assassinate Vedanayagam, effectively taking his revenge.
In the end, Devaraj is reinstated into the police force as trainer and offers to make Ravi a police officer, as he can nominate him as his heir. However, Ravi refuses, stating that he has found the police officer within himself and that is all he needs to succeed in life.
Development
During the filming of Kuruvi, directed by S. Dharani, B. Babusivan served as one of his assistant directors in the film and wrote the dialogues. Sivan was later prompted to begin his maiden directorial venture with Vijay in the lead role. He was eventually chosen as the director for the next feature film to be produced AVM Productions. The project was originally titled as Police Ravi but in August 2008 it was re-titled as Vettaikkaaran, taken from the Vettaikaaran (1964 film) starring M. G. Ramachandran.
Vettaikaran was formally launched the next month. The film's director Babusivan, producers M. Balasubramaniam and B. Gurunath Meyyappan, Vijay and his wife, Vijay Antony, S. A. Chandrasekhar and director Dharani were present at the film's inauguration.
Casting
Commercial directors Perarasu and Hari were mentioned, but AVM Productions chose B. Babusivan to be the director of the film.
Several actresses were considered for the lead female role with Shriya Saran, Tamannaah, Ileana D'Cruz, Bhavana, Asin, Nayantara and Anushka Shetty being considered for the role. Afterwards, Anushka was finalized to portray the role. Cinematographer Gopinath was chosen to be the lead cameraman in the film after Ravi Varman was dropped from the film. V. T. Vijayan was signed as the film's editor.
Release
The satellite rights of the film were sold to Sun TV.
Critical reception
Made on a high budget of ₹16 crore, Vettaikaran opened to positive reviews. The film grossed ₹40 crore at the box office and emerged biggest hit in Vijay's career then. Sify stated the movie is a paisa vasool film and entertainment is guaranteed. The major plus for the movie are the five peppy songs tuned by Vijay Antony which are choreographed well. The introductory song Naan Adicha has lot of energy in it and the song rocked. The action scenes by Kanal Kannan are superbly choreographed. Gopinath's camera is slick and editing is fast-paced and rated 4/5. Behindwoods rated 2/5 and stated "The charismatic screen presence of Vijay, enjoyable musical tracks, sparkling stunts, fiery punch lines, the signature lighter moments and foot tapping numbers, makes the movie entertain the family audience, and stated that director B. Babusivan had made a wholesome family entertainer movie. The Times of India gave 2.5 stars out of 5 and stated "As far as commercial films are concerned, Vettaikaran is definitely assured filmmaking by director B. Babusivan"
References
Vettaikaaran (2009 film) Wikipedia
(Text) CC BY-SA
Vettaikaaran (2009 film) IMDb
Vettaikaaran (2009 film) themoviedb.org