Norway




NOK


25,192 km2


Ostlandet




Kristin Hille Valla




Audun Tron Labour Party (2003–present)




Lillehammer University College, Gjovik University College




Jotunheimen National Park, Maihaugen, Lysgardsbakken, Norwegian Olympic Museum, Hunderfossen Familiepark




Gjovik, Gausdal, Gran, Lom, Ringebu



Oppland is a county in Norway, bordering Sor-Trondelag, More og Romsdal, Sogn og Fjordane, Buskerud, Akershus, Oslo and Hedmark. The county administration is in Lillehammer. Oppland is, together with Hedmark, one of the only two landlocked counties of Norway.
Oppland extends from the lakes Mjosa and Randsfjorden to the mountains Dovrefjell, Jotunheimen and Rondane. The county is conventionally divided into traditional districts. These are Gudbrandsdalen, Valdres, Toten, Hadeland and Land.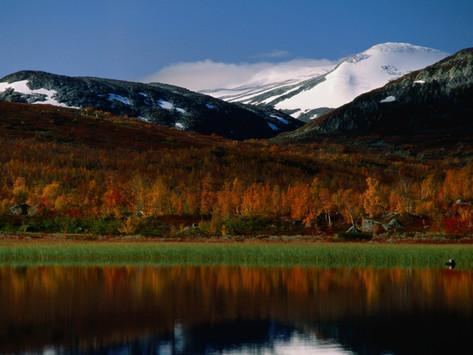 Oppland includes the towns Lillehammer, Gjovik, Otta and Fagernes, and Norways two highest mountains, Glittertind and Galdhopiggen.
Several museums and other attractions are situated in Oppland and tourism is important to the economy, Valdres and Gudbrandsdal being popular attractions. The Gudbrandsdal surrounds the river Gudbrandsdalslagen, and includes the villages Oyer, Dovre and Dombas. Valdres includes the area extending from Jotunheimen down to Bagn at Begna River. It is a well known place for skiing and winter sports. The main population centres in this area are Beitostolen and Fagernes. Eight of the ten highest mountains in Norway are located in the western part of Oppland.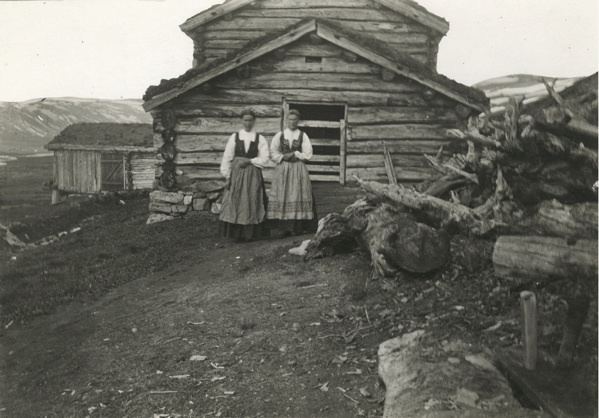 In the late Iron Age, Oppland was a petty kingdom.
Some kings of Oppland:
Eystein, father of Asa who married Halfdan Hvitbeinn (see Ynglinga Saga, paragraph 49)
Halfdan "the Aged" Sveidasson (c. 750)
Ivar Halfdansson (c. 770)
Eystein "Glumra (the Noisy)" Ivarsson, son-in-law of Ragnvald the Mountain-High and father of Ragnvald Eysteinsson (788)
Oppland Wikipedia
(,)http://www.next1000.com/family/EC/Oppland_-_Riksantikvaren-100.jpg(,)http://www.messagetoeagle.com/images2/oldshoeoopland001.jpg(,)http://www.messagetoeagle.com/images2/oldrobeoopland001.jpg(,)http://www.messagetoeagle.com/images2/3400oldshoeoopland01.jpg(,)https://thornews.files.wordpress.com/2014/10/melting-glaciers-norway-climate-change.jpg(,)https://thornews.files.wordpress.com/2014/10/6000-year-old-arrow-norway.jpg(,)http://1.bp.blogspot.com/-lVpJrbYBPY0/UWCBO2p_olI/AAAAAAAABuc/X2hNVfC60F8/s1600/1793%2BBirth%2B-%2BBarbro%2BOlsdatr%2B-%2BLesja,%2BOppland.jpg(,)https://thornews.files.wordpress.com/2014/10/viking-age-ski-norway.jpg(,)https://mw2.google.com/mw-panoramio/photos/medium/19957314.jpg
(,)http://cache4.asset-cache.net/gc/158884144-oppland-landscape-gettyimages.jpg%3Fv%3D1%26c%3DIWSAsset%26k%3D2%26d%3D9hvtSFvNqy5RXv53Jb57Zo2Sx7P%252BFwwaX7i4aJgzjJHSk1I8cKBxtVZck7sP3w4s(,)http://imgc.allpostersimages.com/images/P-473-488-90/27/2722/NAZND00Z/posters/anders-blomqvist-autumn-landscape-skjak-oppland-norway.jpg(,)http://cache4.asset-cache.net/gc/113481692-landscape-at-gala-gudbrandsdalen-oppland-gettyimages.jpg%3Fv%3D1%26c%3DIWSAsset%26k%3D2%26d%3DyQOYGWMkHevNnPgfmejmT1wXxRGrS8H65dVHPo5t0tKwG6MIO0%252BVbZfhEdJLLK%252Fl(,)http://thumbs.dreamstime.com/z/k-time-lapse-oppland-landscape-norway-timelapse-nature-fjords-rivers-mountains-watch-also-p-version-clip-my-44796402.jpg(,)http://cache4.asset-cache.net/gc/113481689-landscape-at-gala-gudbrandsdalen-oppland-gettyimages.jpg%3Fv%3D1%26c%3DIWSAsset%26k%3D2%26d%3DB2Xpcc2SLHH%252F1fvWW9CsV0T3uZFoXPpypOuWMY2lz29CYWgSCtO4QxXAAMFeEH05(,)http://cache3.asset-cache.net/gc/535658389-norway-oppland-jevnaker-bygata-mylla-gettyimages.jpg%3Fv%3D1%26c%3DIWSAsset%26k%3D2%26d%3DwuPSXNVVa63pna5djAeOLcWgwczgoOLyjh%252F9b7i5FOxzapD7DZn3u%252FdRUsWdSZqWB0KFKNY9Fx5T7hLi3AyxYg%253D%253D(,)http://i0.wp.com/tiboine.com//wp-content/gallery/landscape/Ramstindan_-_Oppland_-_Tor_Ivan_Boine_4299.jpg(,)http://i1.wp.com/tiboine.com/wp-content/uploads/2014/09/Tor_Ivan_Boine-Svartfjell-Oppland-0612.jpg
(,)http://exp.cdn-hotels.com/hotels/1000000/420000/411700/411682/411682_67_z.jpg(,)http://exp.cdn-hotels.com/hotels/4000000/3080000/3076800/3076729/3076729_35_z.jpg(,)http://www.kayak.com/rimg/dimg/3a/96/4158a5f4-reg-2272-5477442f.jpg%3Fwidth%3D982%26height%3D240%26crop%3Dtrue%26xhint%3D3688%26yhint%3D1444(,)http://exp.cdn-hotels.com/hotels/1000000/420000/411700/411682/411682_64_z.jpg(,)http://exp.cdn-hotels.com/hotels/4000000/3080000/3076800/3076729/3076729_47_z.jpg(,)http://exp.cdn-hotels.com/hotels/9000000/8790000/8783600/8783595/8783595_41_z.jpg(,)http://exp.cdn-hotels.com/hotels/5000000/4480000/4474500/4474459/4474459_19_y.jpg(,)http://exp.cdn-hotels.com/hotels/5000000/4480000/4474500/4474459/4474459_10_y.jpg(,)http://exp.cdn-hotels.com/hotels/9000000/8790000/8783600/8783595/8783595_2_y.jpg(,)http://exp.cdn-hotels.com/hotels/5000000/4480000/4474500/4474459/4474459_65_y.jpg