Operation Bikini also released as The Seafighter is a film released in 1963 by American International Pictures. It was directed by Anthony Carras and starred Tab Hunter, Frankie Avalon, and Scott Brady.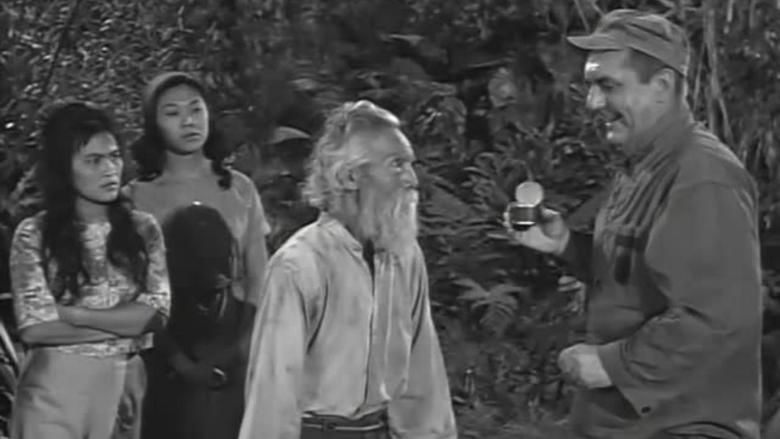 The casting was aimed to capture a varied audience. While Operation Bikini was nominally a World War II war movie, it shared a number of cast members — Avalon, Jody McCrea, and Eva Six — with American International's Beach Party (soon to become a franchise), and thrown into the mix were character actor Jim Backus, former screen heartthrob Tab Hunter, and Gary Crosby (son of Bing). Avalon even sings in two musical interludes — which were shot in color, despite the rest of the movie's being shot in black and white.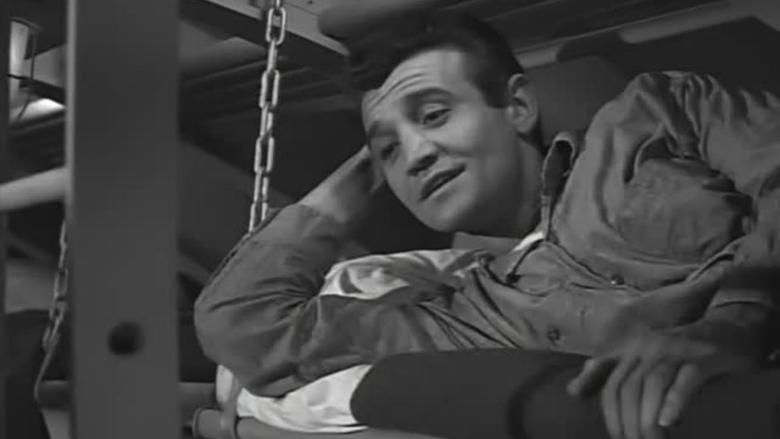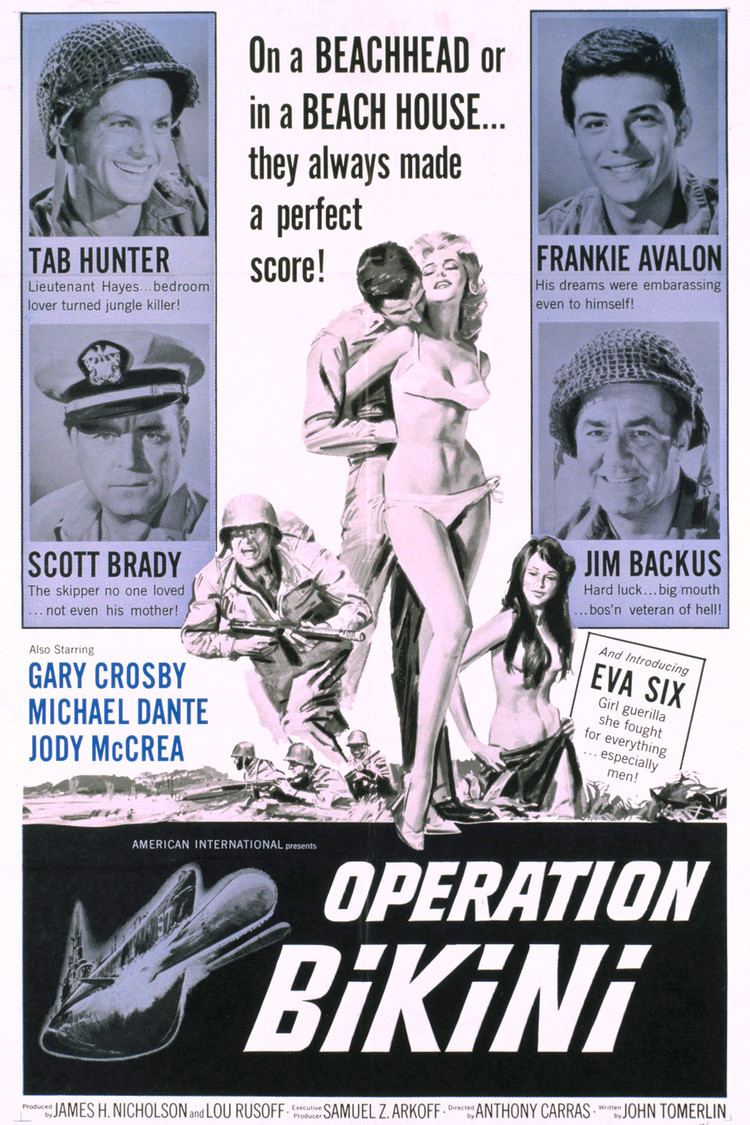 The film takes place aboard an American submarine in the Pacific during World War II. The sub's commander (Brady) is ordered to stop and pick up an underwater demolition team led by Lt. Hayes (Hunter), whose mission is to locate and destroy a U.S. submarine sunken in a lagoon off Bikini Atoll before the Japanese are able to raise it and capture the advanced radar system on board.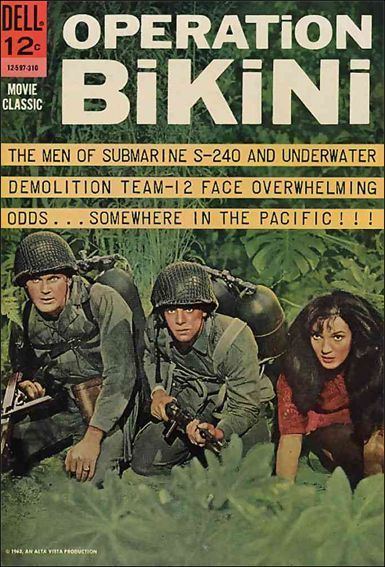 The members of the demolitions team include Seaman Joseph Malzone (Avalon), Will Sherman (McCrea), and Ronald Davayo (Aki Aleong), the only member of the team who speaks Japanese. Malzone carries a photo of his girl, which he affixes to the torpedo above his bunk. In two musical (and colorful) dream sequences, Malzone expresses his devotion to "The Girl Back Home".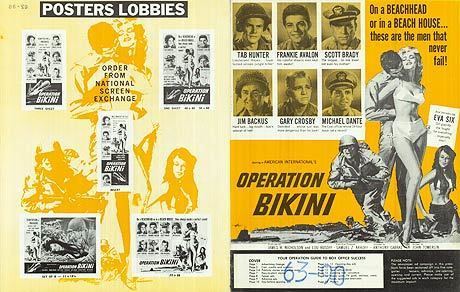 Upon arriving at the atoll, the demolitions team meet up with a local band of (historically non-existent) guerrillas, including native interpreter Paul (Marc Cavell) and the buxom Reiko (Eva Six). After Paul is killed by a Japanese patrol, some kind of romance seems to germinate between Reiko and Hayes, or possibly Malzone. Before anything can come of it, a Japanese cutter comes up the (geographically non-existent) river on patrol, and in the resulting skirmish Reiko is killed. The gruff but good-hearted bosun's mate (Backus) is wounded in the same fight, and Sherman has to take him back to Carey's sub, where he reports the team's discovery that the lagoon where the radar sub sank is full of Japanese vessels. Carey relays this news to the nearest American carrier.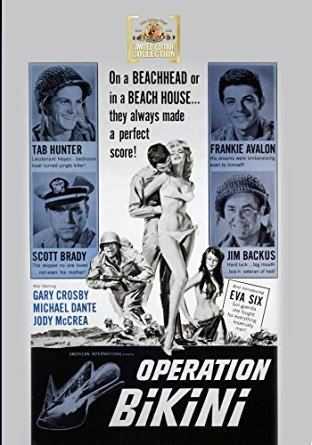 Meanwhile, the rest of the team uses the captured Japanese cutter to sail straight into the lagoon. Malzone and Hayes dive to the sunken sub, but when the crew of a Japanese salvage boat opens fire on the cutter, Davayo rams the boat in a suicide attack. After setting their explosive charges, Malzone and Hayes are guided back to Carey's sub by Sherman (possessor of the "finest pair of lungs in the Navy"), just as a fleet of American dive bombers arrive to finish off the Japanese vessels in the lagoon.
The film was originally known as The Seafighters and started filming in late 1962.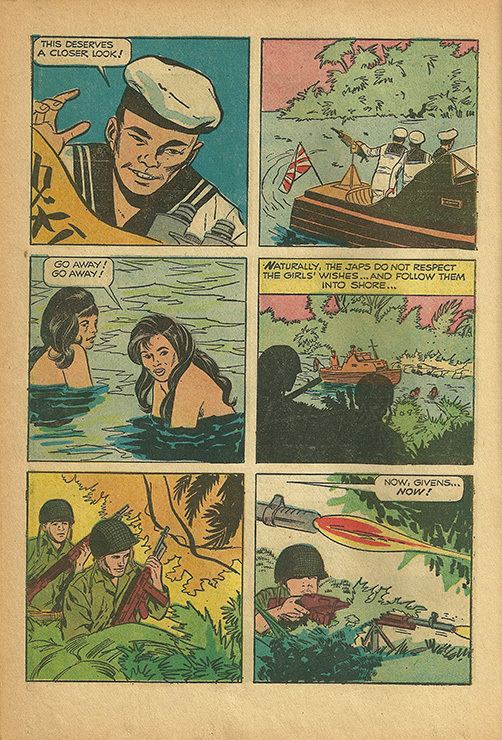 Dell Movie Classic: Operation Bikini (October 1963)