The film also featured Tyra Banks' first performance in a theatrical film. Laurence Fishburne won an NAACP Image Award for "Outstanding Supporting Actor in a Motion Picture"; Ice Cube was also nominated for the award. This was the last film appearance of Dedrick D. Gobert, who was shot dead in 1994 prior to the film's release.
The exterior shots and outdoor scenes were shot on the campus of University of California, Los Angeles (UCLA) while the interiors were shot at Sony Pictures Studios.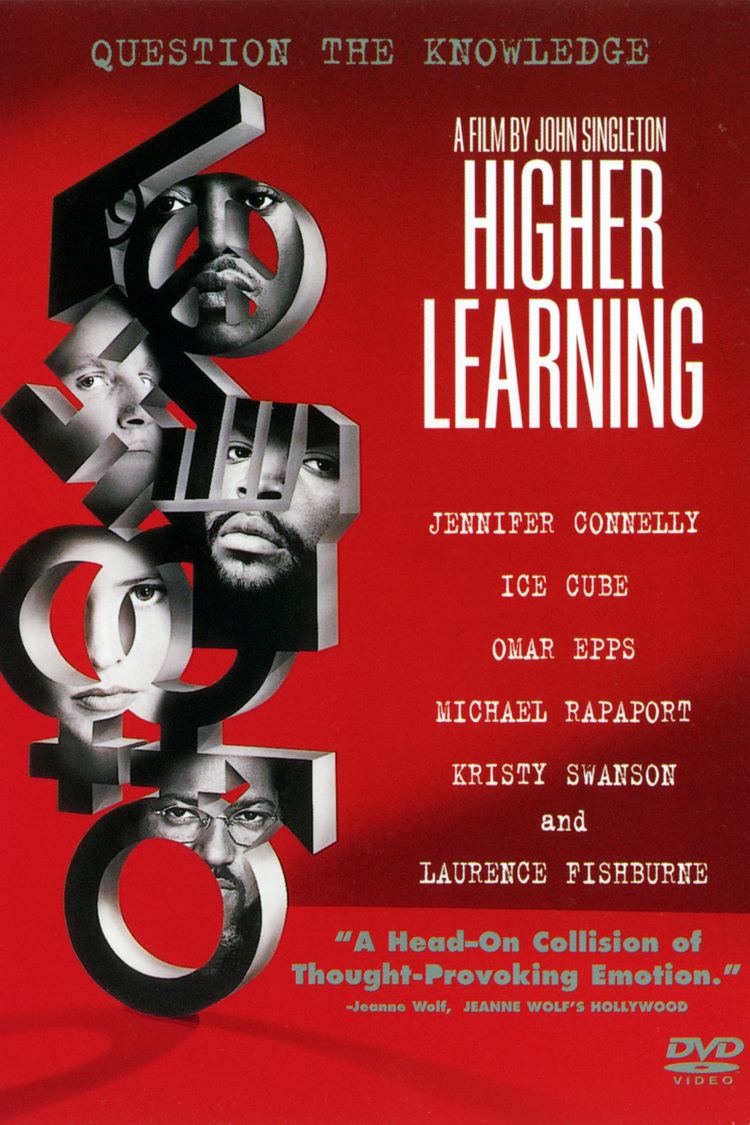 Tupac Shakur was originally set to play Malik Williams, but was sent to Clinton Correctional Facility for sexual assault before principal photography had begun. He was replaced by Omar Epps, who had previously worked with Tupac on Juice.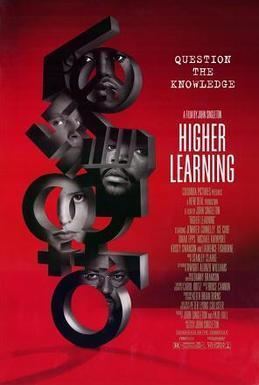 At fictitious Columbus University, students Malik Williams, a black track athlete, Kristen Connor, a white woman, and Remy, a white young man, are starting their freshman year.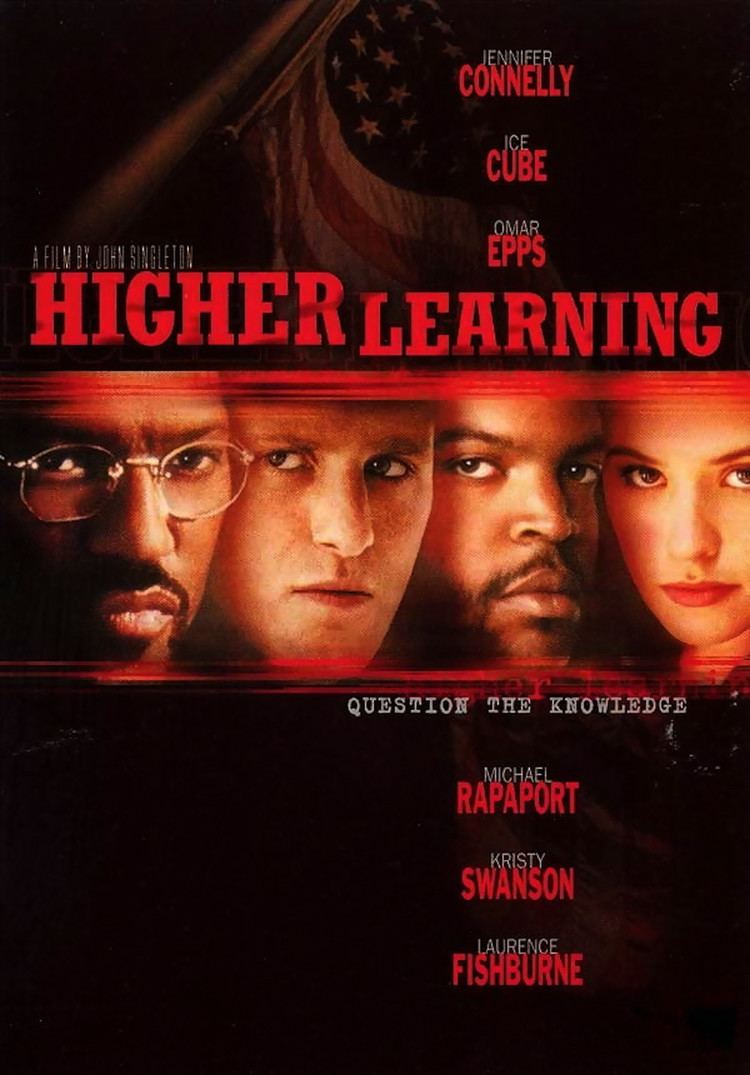 Kristen's roommate is Monet, a black student. Malik's roommate is Wayne, a white student. Both sets of roommates generally get along. Monet and Malik attend a dorm party hosted by Fudge, an Afrocentric and militant senior. Remy, Fudge's roommate, is upset at the loud rap music being played so late. He flags down an all-white campus security patrol to break up the party. Fudge is upset that lead Officer Bradley comes down hard on the black students, but allows the room down the hall to continue their loud "hillbilly" music. Kristen, while walking home, meets Taryn, a junior as well as an openly lesbian student. Taryn warns her about walking alone late at night and invites her to a student group.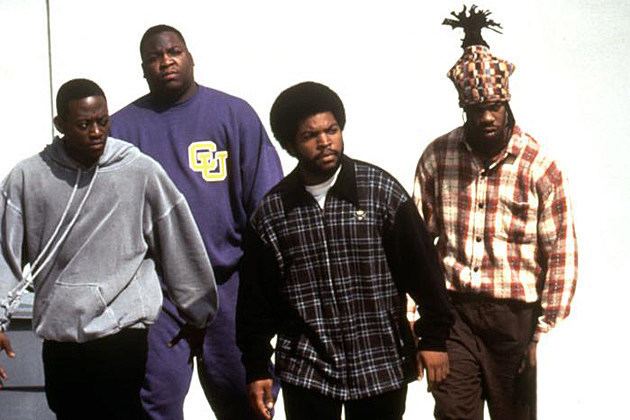 Malik and Kristen's introductory political science class is taught by Professor Maurice Phipps, a conservative black man from the West Indies. Professor Phipps challenges the class to determine who they are for themselves and not let others categorize them.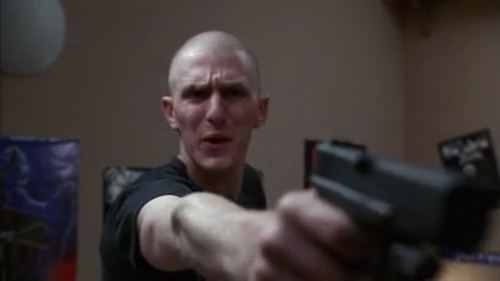 Fudge and his friend Dreads again play loud rap music, disrupting Remy's studying. When Remy complains, Fudge mocks and threatens him, causing Remy to move in with a new roommate, Jewish student David. Later, Remy loses at a video game to Malik, who further mocks him.
Frat boy Billy rapes a drunken Kristen. Monet finds Kristen crying on her bed, then fields a racially charged call from Billy. Angered, Monet turns to Fudge, who recruits his friends to confront him at a frat party. Kristen points out Billy to the black students, who pull him outside and force him to apologize to Monet (not knowing that he raped Kristen).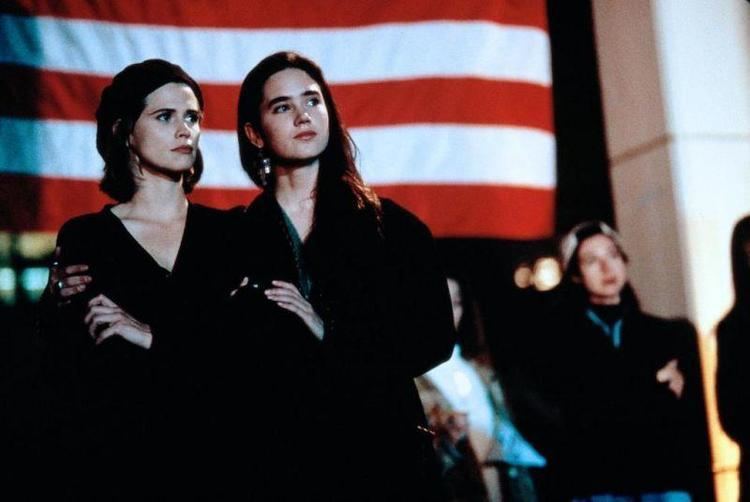 Kristen joins Taryn's student group on harmony between different races and cliques. With time, she eventually opens up to Taryn about her rape, with Taryn encouraging her to report it and attempting to console her. As days pass, Kristen slowly realizes her growing attraction to Taryn.
Remy has become more isolated. He is invited for a drink by Scott Moss, a white supremacist neo-Nazi skinhead, along with Scott's skinhead friends: Erik, James, and the weight-lifting, hulking Knocko.
Malik confronts Phipps about a paper, arguing for a better grade. When Phipps shows him the various spelling and grammar errors, Malik calls him a sellout for the "white establishment". Phipps angrily responds that the world owes Malik nothing and he must work for his own good to make a difference in the world. When Malik's teammates confront him for a poor performance at a track meet, he responds with Fudge's militant Afrocentric ideology. He walks away and flirts with fellow runner Deja. With time they become a couple, and Deja helps Malik with his essay and spelling errors.
Remy spends more time with Scott and his gang. Scott preaches his racist beliefs, and the troubled Remy is slowly being convinced that "the white man is endangered", agreeing to shave his head and join Scott's group.
After attending a rape awareness rally with Taryn, Kristen asks to spend the night. Taryn rebuffs her, wanting Kristen to be sure. Kristen eventually starts separate relationships with Wayne and Taryn, who are unaware that Kristen is sleeping with both of them.
Remy confronts Malik with racial slurs. Remy later pulls a handgun on Malik and David, hurling racial slurs at them both as he packs his belongings and drops out of the university. Again, Officer Bradley and the all-white campus security assume Malik is at fault, letting Remy escape. Malik decides to move in with Fudge and his like-minded black friends, while Remy moves in with Scott and the neo-Nazi skinheads. After Malik and his black friends win a fistfight against Remy and his skinhead friends, Scott first tells Remy he should not drop out of school because they do not just need soldiers, but also educated people like lawyers to fight for their cause. However Remy, feeling punked by Malik, just wants to turn to violence. So after Remy insists that he is "for real", Scott sighs and shows Remy the sniper rifle. He challenges Remy to kill for the white race.
Kristen organizes a peace festival with Monet to calm down the students. Malik and Deja attend, and are caught in the frenzy when Remy opens fire from the rooftop of a nearby building. Two students are killed, including Deja, who dies in Malik's arms. Malik runs into the building and attacks Remy, trying to choke him to death when Officer Bradley and his campus guards intervene and beat Malik while letting Remy go. The campus guards finally approach Remy, who apologizes to Bradley and his men for everything that he did and shoots himself in the head.
A few days later, Malik and Phipps discuss his future at the university, with Phipps saying he trusts Malik's judgment. Later, Malik and Kristen are seen talking, for the first time, at an impromptu memorial site. Kristen feels guilty about the deaths because she started the Peace Fest, but Malik assuages her guilt.
As Phipps leaves his office, the final shot shows the United States flag fluttering in the wind as the caption "unlearn" appears over it, fading to the closing credits.
Omar Epps as Malik Williams
Kristy Swanson as Kristen Connor
Michael Rapaport as Remy
Ice Cube as Fudge
Jennifer Connelly as Taryn
Tyra Banks as Deja
Regina King as Monet
Jason Wiles as Wayne
Cole Hauser as Scott Moss
Busta Rhymes as Dreads
Laurence Fishburne as Professor Maurice Phipps
Bradford English as Officer Bradley
Jay R. Ferguson as Billy
Andrew Bryniarski as Knocko
Trevor St. John as James
Talbert Morton as Erik
Adam Goldberg as David Isaacs
Morris Chestnut as Track Anchor (Uncredited)
The band Eve's Plum performs, as themselves, at the Peace Fest.
According to Box Office Mojo, Higher Learning grossed $38,290,723 in the United States, with $20,200,000 in rentals. It ranked #44 for yearly domestic gross and #17 amongst R-rated movies in 1995.
Under the category of Outstanding Supporting Actor in a Motion Picture for the 1996 Image Award, Ice Cube was nominated for his role in Higher Learning. The award was won by fellow cast member Laurence Fishburne.
The film received mixed reviews. Roger Ebert commented John Singleton's direction of the film: "He sees with a clear eye and a strong will, and is not persuaded by fashionable ideologies. His movies are thought-provoking because he uses familiar kinds of characters and then asks hard questions about them." He awarded the film 3 out of 4 stars. TimeOut Magazine wrote: "a stylish, intelligent film-maker, Singleton interweaves the threads of his demographic tapestry with assurance, passion and a welcome awareness of the complexities of the college community's contradictory impulses towards integration and separatism."
Reel Film Reviews wrote that the film is "consistently entertaining and well-acted all around. While it's not a perfect movie – Cube's character disappears for a 30-minute stretch and Singleton's approach often veers into heavy-handedness – it is nevertheless an intriguing look at the differences between races and how such differences can clash" and awarded it 3.5 stars out of 4.
Higher Learning currently holds a 50% rating on Rotten Tomatoes based on 34 reviews.
The soundtrack, containing hip hop, R&B, rock and jazz music was released on January 3, 1995 by Epic Records. It peaked at #39 on the Billboard 200 and #9 on the Top R&B/Hip-Hop Albums. In addition to "Higher", performed by Ice Cube, the soundtrack includes original music by OutKast, Liz Phair, Tori Amos and Rage Against the Machine.