Nitish Kumar (born 1 March 1951) is an Indian politician who has been Chief Minister of Bihar since February 2015. Previously he served as the Chief Minister of Bihar from 2005 to 2014 and served as a minister in the Union Government of India. He belongs to the Janata Dal (United) party. He endeared himself to Biharis, used to low expectations from previous regimes, when as Chief Minister, his socialist policies bore dividends in appointing more than 100,000 school teachers, ensuring that doctors worked in primary health centers, electrification of villages, paving of roads, cutting female illiteracy by half, turning around a lawless state by cracking down on criminals and doubling the income of the average Bihari. The cumulative growth rate of GDP of Bihar during his tenure as CM is highest as compared to other states for that period.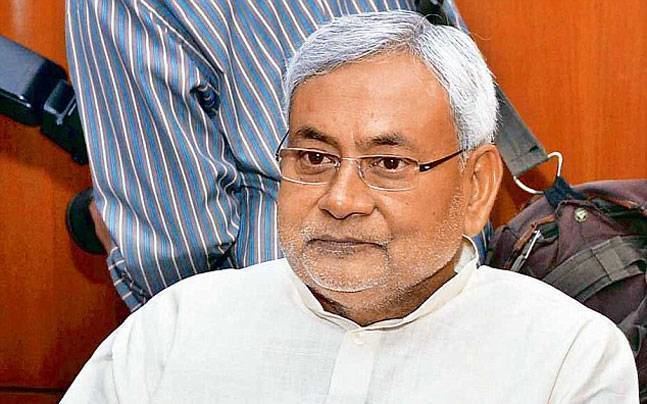 On 17 May 2014 he resigned, owning responsibility for his party's poor performance in the 2014 general elections, and was succeeded by Jitan Ram Manjhi. However, he returned to office in February 2015 after a political crisis and won the state elections of November 2015. He was elected as the national president of his party on 10 April 2016.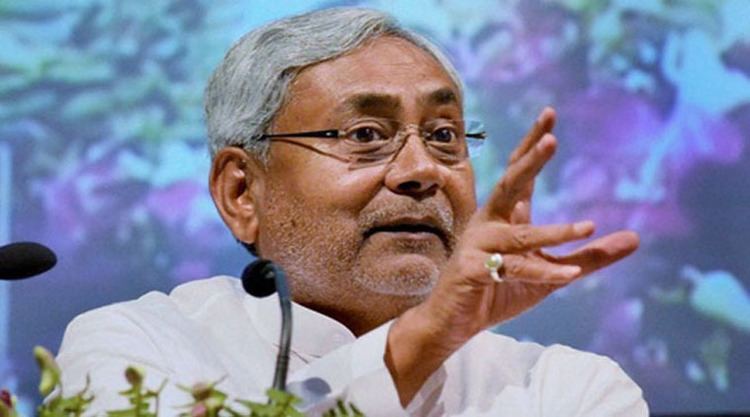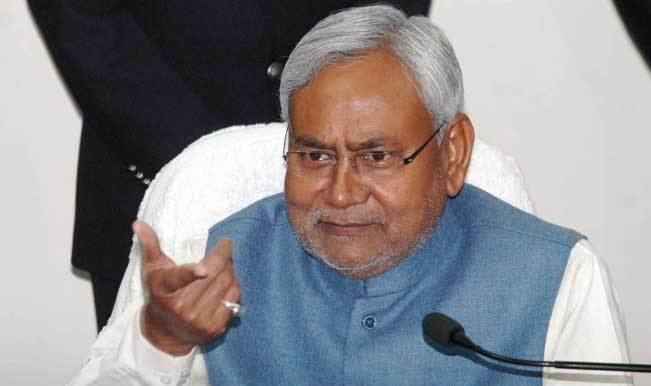 Nitish Kumar was born in Harnaut (kalyanbigha), Nalanda district of Bihar in a Kurmi family to Kabiraj Ram Lakhan Singh and Parmeshwari Devi. His father was a freedom fighter and was close to the great Gandhian Bihar Vibhuti Anugrah Narayan Singh, one of the founders of modern Bihar. His father, who was also an Ayurvedic Vaidyaraj, left the Indian National Congress to join the Janata Party after it denied him candidature in the 1952 and 1957 general elections.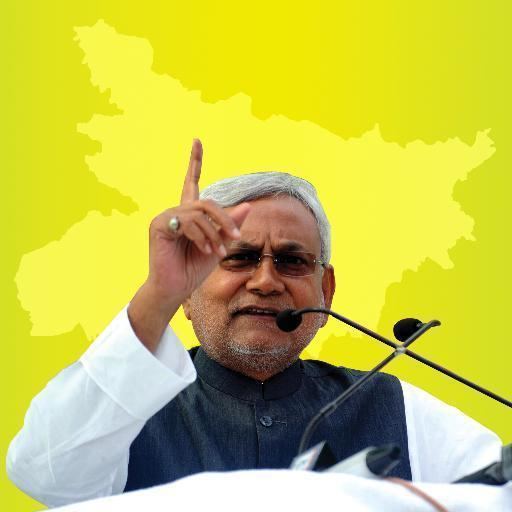 He got a degree in electrical engineering from Bihar College of Engineering, (now NIT Patna) in 1972. He joined the Bihar State Electricity Board, half-heartedly, and later moved into politics.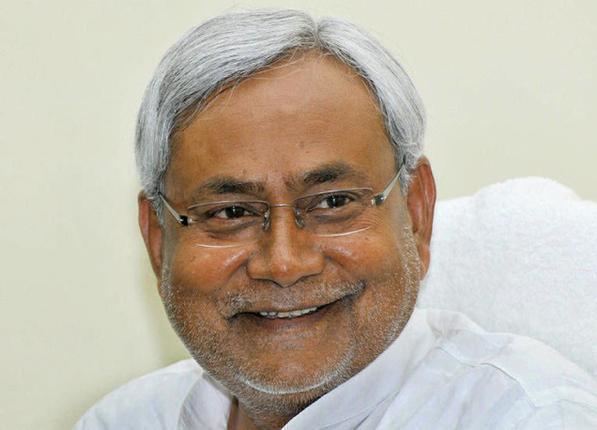 Nitish Kumar belongs to a socialist class of politicians. He learnt the lessons of politics under the tutelage of stalwarts Jayaprakash Narayan, Ram Manohar Lohia, S N Sinha, Karpuri Thakur and V. P. Singh.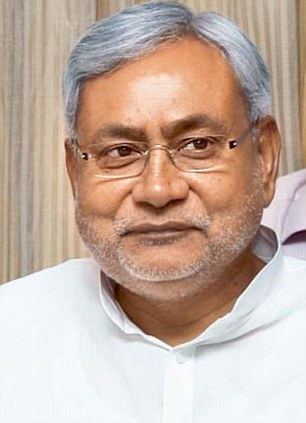 Nitish Kumar participated in Jayaprakash Narayan's movement between 1974 and 1977, and was close to Satyendra Narayan Singh, a prominent leader of the time.
Nitish Kumar was briefly, the Union Minister for Railways and Minister for Surface Transport and later, the Minister for Agriculture in 1998–99, in the NDA Government of Atal Bihari Vajpayee. In August 1999, he resigned following the Gaisal train disaster, taking the responsibility of the disaster as Minister of Railways. However, in his shoty stint as Railway Minister, he brought in widespread reforms such as internet ticket booking facility, opening a record number of railway ticket booking counters and introducing the tatkal scheme for instant booking.
Later that year, he rejoined the Union Cabinet as Minister for Agriculture. From 2001 to May 2004, he was the Union Minister for Railways again. In the 2004 Lok Sabha elections, he contested elections from two places, when he got elected from Nalanda but lost from his traditional constituency, Barh.
Nitish Kumar's government also initiated bicycle and meal programs – the government gave bicycles to girls who stayed in school – which saw Bihar getting huge number of girls into schools and fall in school drop out rates.
In 2010, Nitish Kumar's party swept back to power along with its allies (at that time), Bharatiya Janata Party. On 26 November 2010, Nitish Kumar took oath as a Chief Minister of Bihar. This was his second consecutive term as Chief Minister of Bihar.[4] In a keenly fought contest, Nitish Kumar led JDU-BJP combine won with four-fifth majority. NDA won 206 seats while RJD won 22 seats. No party there has won enough seats to represent the opposition in the state assembly, which requires at least 25 seats to become eligible to represent the main opposition party. For the first time, electorates witnessed high turnout of women and young voters, while this was declared as the fairest election in Bihar, with no bloodshed or poll violence.
On 17 May 2014, he submitted his resignation to the Governor of Bihar - a day after his party fared poorly in the 2014 Lok Sabha elections, winning just 2 seats against 20 seats in the previous election. Kumar resigned, taking the moral responsibility of his party's poor performance in the election and Jitan Ram Manjhi took over.
Nitish Kumar again assumed office of the Chief Minister on 22 February 2015, on the backdrop of upcoming 2015 Bihar Legislative Assembly election, considered to be his toughest election till date. Thus, Nitish Kumar's JD(U) along with RJD and Congress, formed the Mahagathbandhan (Grand Alliance) to counter the BJP in Bihar.
Nitish campaigned aggressively during the elections for the Grand Alliance, countering the allegations raised by Narendra Modi and the BJP. Finally, the Grand Alliance won the Assembly election by a huge margin of 178 seats against 58 seats of the BJP and its allies, and RJD emerged as the largest party by winning 80 seats and JD(U) came second, winning 71 seats. He was sworn in as Chief Minister on 20 November 2015 for a record fifth time and Lalu Yadav's youngest son Tejashwi Yadav became the fourth Deputy Chief Minister of Bihar.
On 22 February 1973, Nitish Kumar married Manju Kumari Sinha, a teacher by profession. They have a son, Nishant, who is a graduate in engineering. Manju Sinha died in 2007 at the age of 53. Nitish's nickname is Munna.
Sankarshan Thakur authored a book based on his life titled Single Man: The Life and Times of Nitish Kumar of Bihar.
Arun Sinha has authored a book titled Nitish Kumar and The Rise of Bihar.
JP Memorial Award, Nagpur's Manav Mandir, 2013
Ranked 77th in prestigious Foreign Policy Magazine top 100 global thinkers 2012.
XLRI, Jamshedpur "Sir Jehangir Gandhi Medal" for Industrial & Social Peace 2011.
"MSN Indian of the year 2010"
NDTV Indian of the Year – Politics, 2010
Forbes "India's Person of the Year", 2010
CNN-IBN "Indian of the Year Award" – Politics, 2010
NDTV Indian of the year – Politics, 2009
Economics Times "Business reformer of the Year 2009".
'Polio Eradication Championship Award' 2009, by Rotary Internationals.
CNN-IBN Great Indian of the Year – Politics, 2008
The Best Chief Minister, according to the CNN-IBN and Hindustan Times State of the Nation Poll 2007.