Occupation

Actress, model


Height

1.67 m




Role

Actress





Name

Neha Dhupia




Years active

2000–present




Siblings

Hardeep Dhupia







Born

27 August 1980 (age 43) Kochi, India (

1980-08-27

)


Alma mater

Jesus and Mary College, New Delhi,India


Title(s)

Femina Miss India Universe 2002


Majorcompetition(s)

Femina Miss India 2002(Winner)Miss Universe 2002(Top-10 Finalist)


Parents

Manpinder, Pradip Singh Dhupia




Movies

Julie, Sheesha, Qayamat: City Under Threat, De Dana Dan, Pappu Can't Dance Sa


Similar People

Neha Sharma, Sameera Reddy, Dia Mirza, Amrita Arora, Priyanka Kothari




Profiles




Facebook

Twitter

Instagram
Neha Dhupia's CUTE Baby Girl Mehr's First Visuals Outside Hospital with husband Angad Bedi
Neha Dhupia (born 27 August 1980) is an Indian actress and beauty queen who is predominantly known for her work in Hindi, Telugu and Malayalam language films. She made her acting debut in a stage play and later appeared in a music video for Euphoria. Dhupia then ventured into modelling.
Contents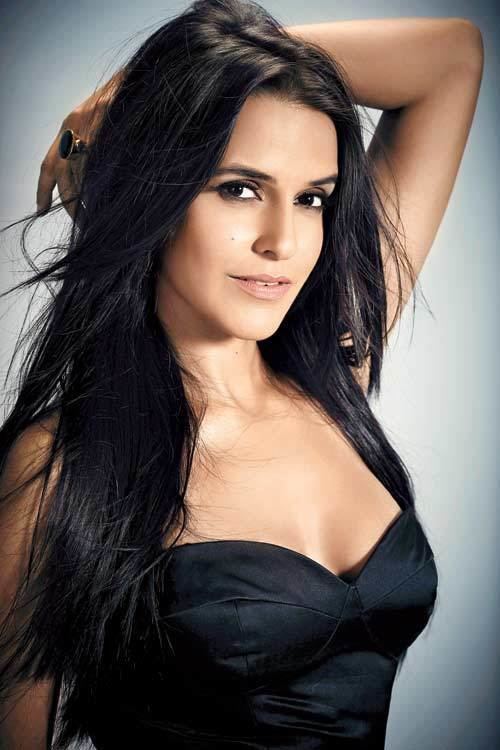 Dhupia made her screen debut in 1994 Malyalam film Minnaram. Her Hindi film debut came in 2003 with Qayamat: City Under Threat. She subsequently starred in successful films including Kyaa Kool Hai Hum (2005) and Shootout at Lokhandwala (2007) and also played supporting roles in top grossing Bollywood productions Chup Chup Ke (2006) and Singh Is Kinng (2008). In addition to her film career, Dhupia is a winner of the Femina Miss India title (2002).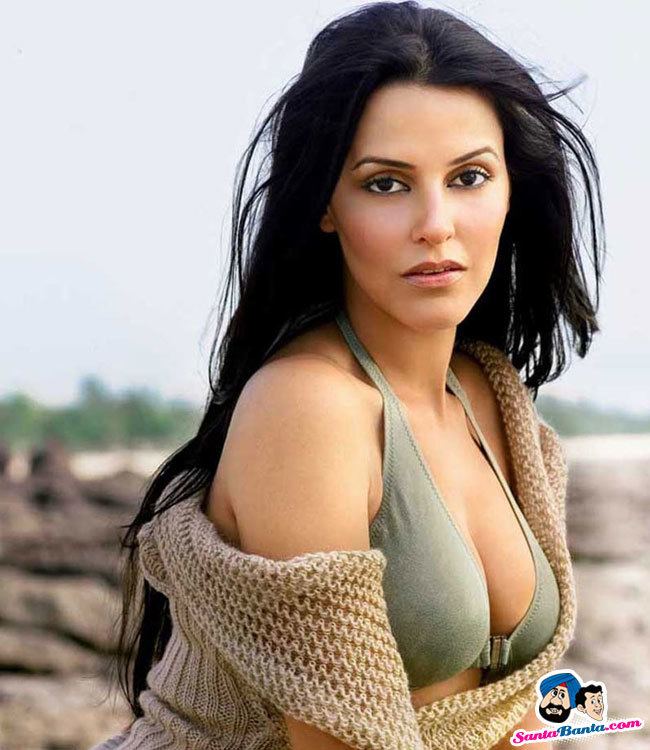 Fully Pregnant Neha Dhupia Finds It Difficult To Walk With Huge Baby Bump
Early life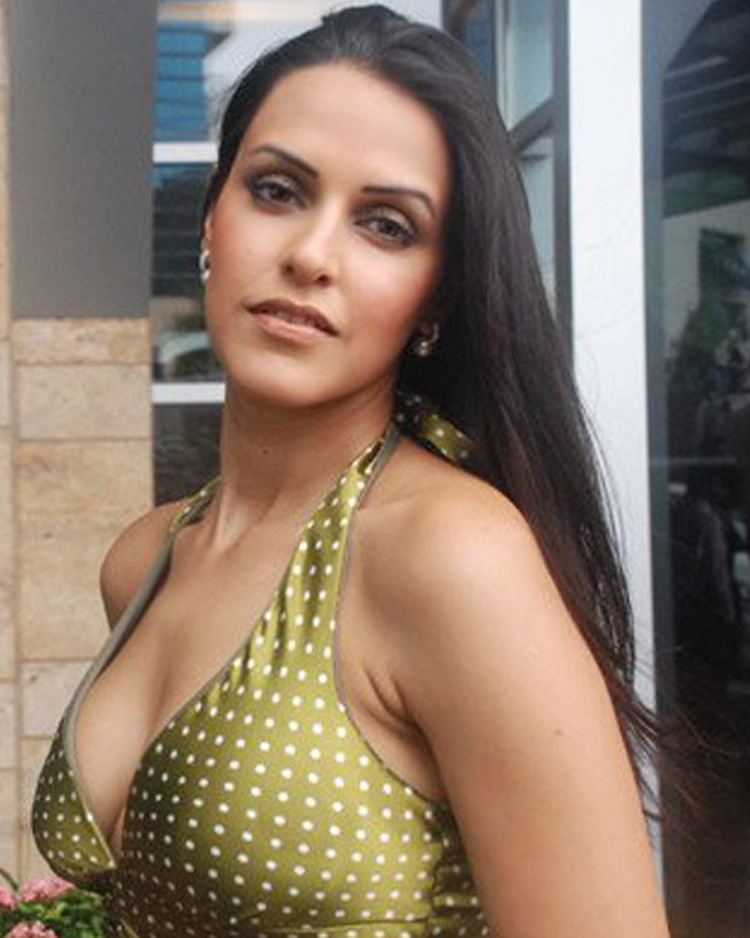 Dhupia was born in Kochi, India to a Punjabi Sikh family. Her father, Commander Pradip Singh Dhupia, served in the Indian Navy and mother, Manpinder, (Babli Dhupia) is a homemaker. She went to Naval Public School then transferred to Army Public School, Dhaula Kuan, New Delhi. She graduated from Jesus and Mary College in New Delhi, affiliated to the University of Delhi, with Honours in History.
Career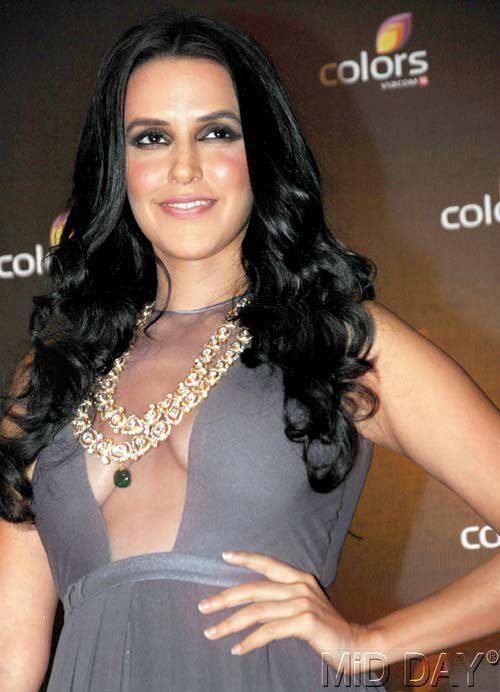 Dhupia made her acting debut in a play in New Delhi called Graffiti. Thereafter she appeared in a music video for Indipop band Euphoria and modeled for advertisement campaigns. She then appeared in the TV serial Rajdhani In 2002 she entered the Femina Miss India pageant finishing in first place, winning the Femina Miss India Universe title, and was subsequently sent to the Miss Universe 2002 pageant in Puerto Rico. She was placed in the top 10.
Film career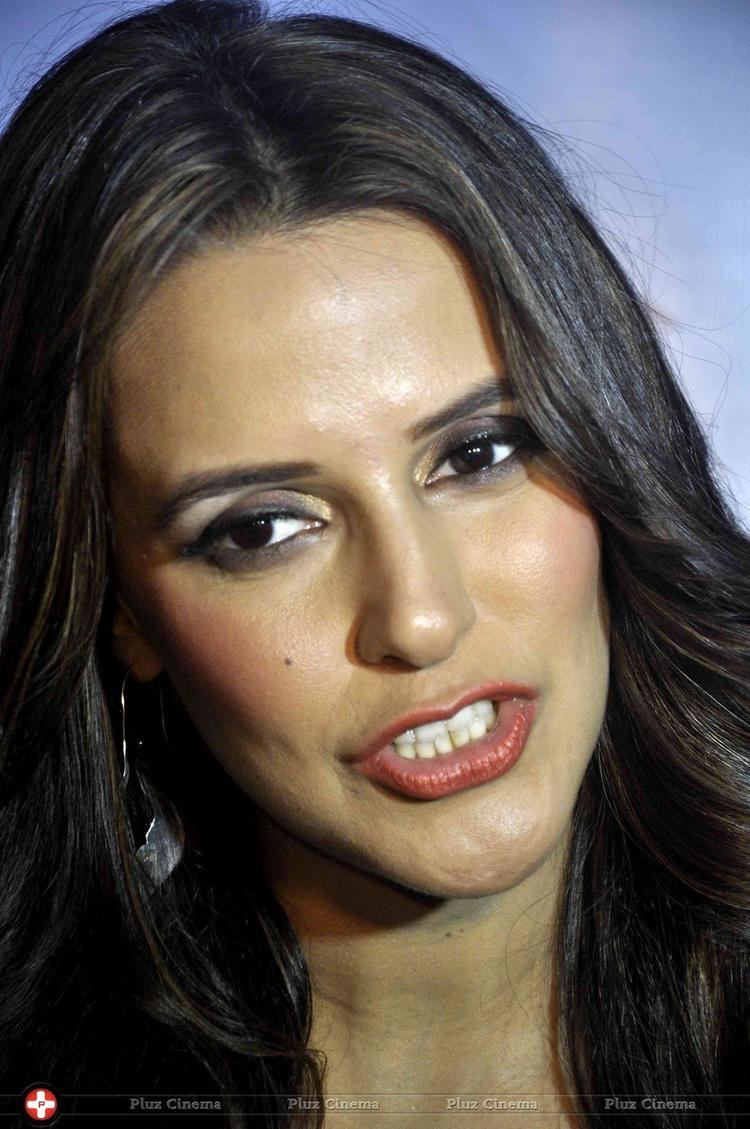 Dhupia made her film debut in the 2003 Bollywood film Qayamat: City Under Threat, which had an average performance at the box office. She rose to fame with her role Julie and then appeared in Sheesha (2005) in a dual role of twin sisters but it did not do well at the box office. She then starred in films such as Kyaa Kool Hai Hum (2005) and Shootout at Lokhandwala (2007), which did well at the box office, and featured in a segment of the Anthology film Dus Kahaniyaan (2007).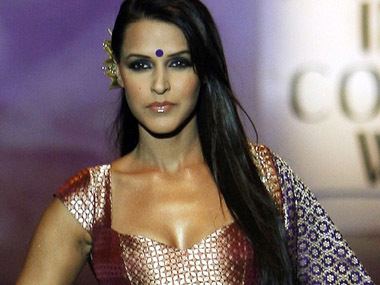 In the following years, Dhupia appeared in supporting roles in multiple critically and commercially acclaimed films including Chup Chup Ke (2006), Ek Chalis Ki Last Local (2007), Mithya (2008), Maharathi (2008), Singh Is Kinng (2008) and Dasvidaniya (2008). In 2011, she played Eva Braun in the film Dear Friend Hitler about Mahatma Gandhi.
Her most recent films are Moh Maya Money, Paying Guest, Action Replayy, De Dana Dan and Pappu Can't Dance Saala. She has worked on her first international project with Chris Kattan in IFC's Bollywood Hero.
Other
In 2016, Neha conceptualized and hosted a Bollywood podcast called #NoFilterNeha on the Indian Music App called Saavn, in which she interviews famous Bollywood celebrities. The show received positive reviews, with over 2.3 million listeners. In 2017, she returned with #NoFilterNeha Season 2.
Personal life and off-screen work
Dhupia has run in the Mumbai Marathon to support the Concern India Foundation and helped to raise over 5 lakhs. She also helped to raise money for victims of the 2011 Sikkim earthquake. She performed at the GR8 Women's Award 2012.
She also participated in the Hiru Golden Film Awards 2014 in Sri Lanka as a special guest along with Bollywood actors such as Sunil Shetty, Vivek Oberoi, Anil Kapoor, and actress Bipasha Basu.
Filmography
Actress
-
Waah Teri Shaadi (pre-production)
-
Untitled Chetan Bhagat movie (post-production)
2022
Good Morning (Short)
as
Anagha
2022
A Thursday
as
ACP Catherine Alvarez
2021
Sanak
as
ACP Jayati Bharghav
2018
Agi Speed TVC (Video short)
as
Wife
2018
Styled by Neha (TV Series)
2018
Lust Stories
as
Rekha (Karan Johar's segment)
2017
Qarib Qarib Single
as
Anjali
2017
Hindi Medium
as
Aarti Suri
2016
Moh Maya Money
as
Divya Mehra
2016
Santa Banta Pvt Ltd
as
Kareena Roy
2015
Nanda Associate TVC (Short)
as
Neha Dhulia
2014
Ekkees Toppon Ki Salaami
as
Jayaprabha
2012
Savdhaan India: Crime Alert (TV Series)
as
Host
- Episode #1.1921 - Host
2012
Kismet Love Paisa Dilli
as
Anamika / Aarti Uttaroo
2011
Comedy Circus Ka Naya Daur (TV Series)
as
Guest
- Sports Special (2011) - Guest
2011
Gandhi to Hitler
as
Eva Braun
2011
Superdude (TV Series)
as
Guest Judge
2011
Parama Veera Chakra
as
Razia Sultana
2010
Comedy Circus Ka Jadoo (TV Series)
as
Guest
- Pesha Special (2010) - Guest
2010
Action Replayy
as
Mona / Maa Jogeshwari
2010
Phas Gaye Re Obama
as
Munni Madame
2010
Pappu Can't Dance Saala
as
Mehak Malvade
2009
De Dana Dan
as
Anu Chopra
2009
Raat Gayi, Baat Gayi?
as
Sophia
2009
Bollywood Hero (TV Series)
as
Lalima Lakhani
- Episode #1.3 (2009) - Lalima Lakhani
- Episode #1.2 (2009) - Lalima Lakhani
- Episode #1.1 (2009) - Lalima Lakhani
2008
Chhote Miyan Dhaakad (TV Series)(2017)
2008
Maharathi
as
Mallika Adenwalla
2008
Dasvidaniya
as
Neha Banot
2008
Rama Rama Kya Hai Dramaaa
as
Shanti S. Singh
2008
Baby Dil Deewana (Short)
2007
Dus Kahaniyaan (segment "Strangers in the Night")
2007
Heyy Babyy
as
Special appearance in song
2007
Shootout at Lokhandwala
as
Rohini
2007
Ek Chalis Ki Last Local
as
Madhu / Mala
2007
Nehlle Pe Dehlla
as
Dancer / Singer
2006
Chup Chup Ke
as
Meenakshi
2006
Teesri Aankh: The Hidden Camera
as
Sapna
2006
Fight Club: Members Only
as
Dr. Komal
2005
Bihaad......The Outlawed
as
Shristi Chatterjee
2005
Siskiyaan
as
Ayesha Zaidi / Ayesha J. Sheikh
2005
Kyaa Kool Hai Hum
as
Dr. Rekha
2005
Sheesha
as
Sia and Ria Malhotra
2004
Rakht
as
Mrs. Rhea Trehan
2004
Sajna Hai Mujhe (Video short)
2003
Miss India: The Mystery
2003
Qayamat: City Under Threat
as
Sapna
2003
Ninney Ishta Paddaanu
as
Special Appearance
2002
Jagi Hoon Mein (Short)
2001
Ssshhhh... Koi Hai (TV Series)
as
Archana History Student
- Woh Kaun Thi (2001) - Archana History Student
1997
Jab Pyar Kiya To Darna Kya (Short)
as
Sweety
1994
Minnaram
as
Bobby's Niece
Producer
2021
Step Out (Short) (producer)
Thanks
2016
Ae Dil Hai Mushkil (special thanks)
Self
2022
Moving in with Malaika (TV Series)
as
Self
- Episode #1.14 (2022) - Self
- Episode #1.13 (2022) - Self
2016
The Kapil Sharma Show (TV Series)
as
Self
- An Evening with the cast of Thursday (2022) - Self
- Hansi Ki Bauchhar with Angad-Neha (2020) - Self
- Team Saat Uchakkey in Kapil's Show (2016) - Self
2016
MTV Roadies (TV Series)
as
Self - Gang Leader
- Roadies Revolution: Who will be the ultimate Roadie? (2021) - Self - Gang Leader
- Semi-finale strikes hard! (2021) - Self - Gang Leader
- Shreya's vote sends shockwaves (2021) - Self - Gang Leader
- Dumb charades in Roadies style! (2020) - Self - Gang Leader
- Prince is back, and he's angry! (2020) - Self - Gang Leader
- A vote out with a twist (2020) - Self - Gang Leader
- Who will be the 'Drone Survivor'? (2020) - Self - Gang Leader
- Arushi demands action against Pratibha (2020) - Self - Gang Leader
- Brawl for Survival (2020) - Self - Gang Leader
- A Roadies double whammy (2020) - Self - Gang Leader
- Jayant: To perform or not to perform? (2020) - Self - Gang Leader
- Behold the new wildcard entry! (2020) - Self - Gang Leader
- Rannvijay does it again! (2020) - Self - Gang Leader
- A chance to snatch immunity! (2020) - Self - Gang Leader
- Underdogs at their best! (2020) - Self - Gang Leader
- Survival war - This is Eent! (2020) - Self - Gang Leader
- Rannvijay ke chaar bomb! (2020) - Self - Gang Leader
- Goggles, pots and some balance! (2020) - Self - Gang Leader
- Let the Hadippa Games begin! (2020) - Self - Gang Leader
- Double Elimination, Double Drama (2020) - Self - Gang Leader
- Team Nikhil nailed it! (2020) - Self - Gang Leader
- Will Neha Be Akshita's Saviour? (2020) - Self - Gang Leader
- Let the task commence (2020) - Self - Gang Leader
- Neha gives Sakib an earful! (2020) - Self - Gang Leader
- The great Roadie cook-off! (2020) - Self - Gang Leader
- Two, six, heave! (2020) - Self - Gang Leader
- Roadies Revolution: The Culling Round showstopper- Nisha! (2020) - Self - Gang Leader
- Roadies Revolution: Got the guts, get the glory! (2020) - Self - Gang Leader
- Roadies Revolution: Rannvijay unleashes Kakoli! (2020) - Self - Gang Leader
- Roadies Revolution: Brain vs Brawn! (2020) - Self - Gang Leader
- Roadies Revolution: Deepika - Battling life, with a smile! (2020) - Self - Gang Leader
- Roadies Revolution: Sehej, a warrior within! (2020) - Self - Gang Leader
- Roadies Revolution: Ladies who built their own world! (2020) - Self - Gang Leader
- Roadies Revolution: Pratibha bats for self-defence! (2020) - Self - Gang Leader
- Roadies Revolution: Can Soumya survive Neha's questions? (2020) - Self - Gang Leader
- Roadies Revolution: The Grand Premiere (2020) - Self - Gang Leader
- Let the final battle commence! (2019) - Self - Gang Leader
- Boys vs Neha Dhupia! (2019) - Self - Gang Leader
- Tara did what!? (2019) - Self - Gang Leader
- A fight to vote! (2019) - Self - Gang Leader
- OMG! Gaurav breaks his arm! (2019) - Self - Gang Leader
- MTV Roadies Real Heroes: Milind's ultimate band-gamble! (2019) - Self - Gang Leader
- MTV Roadies Real Heroes: Prince's war cry: Revenge! (2019) - Self - Gang Leader
- MTV Roadies Real Heroes: Nikhil vs Sandeep: Friends turn foes! (2019) - Self - Gang Leader
- Roadies battleground: War is on! (2019) - Self - Gang Leader
- The biggest betrayal on Roadies ever! (2019) - Self - Gang Leader
- MTV Roadies Real Heroes: Behold the South Indian Avengers! (2019) - Self - Gang Leader
- MTV Roadies Real Heroes: Sandeep: I'll kick you out, Tarun! (2019) - Self - Gang Leader
- MTV Roadies Real Heroes: A pre-vote out conspiracy? (2019) - Self - Gang Leader
- MTV Roadies Real Heroes: Joker becomes the 'Joker' (2019) - Self - Gang Leader
- MTV Roadies Real Heroes: Grand entry of the old rivalry! (2019) - Self - Gang Leader
- MTV Roadies Real Heroes: Beg, borrow, steal! It's worth it (2019) - Self - Gang Leader
- MTV Roadies Real Heroes: OMG! Did Prince just quit the show? (2019) - Self - Gang Leader
- MTV Roadies Real Heroes: Sahiba, in the eye of the storm! (2019) - Self - Gang Leader
- MTV Roadies Real Heroes: THAT'S IT! End of discussion! (2019) - Self - Gang Leader
- MTV Roadies Real Heroes: Prince over Nikhil for the Roadies? (2019) - Self - Gang Leader
- MTV Roadies Real Heroes: It's the final countdown! (2019) - Self - Gang Leader
- MTV Roadies Real Heroes: Ssshhh! #controversy is trending! (2019) - Self - Gang Leader
- MTV Roadies Real Heroes: Bad boys #Sorrynotsorry (2019) - Self - Gang Leader
- MTV Roadies Real Heroes: Bhargsethu gets the Roadies salute (2019) - Self - Gang Leader
- MTV Roadies Real Heroes: Emotional tale of a warrior (2019) - Self - Gang Leader
- MTV Roadies Real Heroes: Chandigarh, the Roadies capital! (2019) - Self - Gang Leader
- MTV Roadies Real Heroes: All heroes don't wear capes! (2019) - Self - Gang Leader
- MTV Roadies Real Heroes: #WarcryForTheRoadies! (2019) - Self - Gang Leader
- Kashish Thakur Pundir wins Roadies Xtreme (2018) - Self - Gang Leader
- Semi-finalis Revealed! (2018) - Self - Gang Leader
- Raftaar's lessons for Surabhi (2018) - Self - Gang Leader
- Karan's Target: Geetika (2018) - Self - Gang Leader
- Did Neha just walk out (2018) - Self - Gang Leader
- One tight slap, all for a task (2018) - Self - Gang Leader
- An all out war to win Kashish! (2018) - Self - Gang Leader
- Xtreme journey, Xtreme twist! (2018) - Self - Gang Leader
- Clash of Gang Leaders (2018) - Self - Gang Leader
- MTV Roadies Xtreme: Minnie gets punished! (2018) - Self - Gang Leader
- MTV Roadies Xtreme: Omg! Is that Nikhil in Rhino poop? (2018) - Self - Gang Leader
- MTV Roadies Xtreme: Kriti's betrayal has Neha fuming! (2018) - Self - Gang Leader
- MTV Roadies Xtreme: Raftaar is ready for the Revenge (2018) - Self - Gang Leader
- MTV Roadies Xtreme: A twist in the immunity battle (2018) - Self - Gang Leader
- MTV Roadies Xtreme: First Immunity task for the gangs (2018) - Self - Gang Leader
- MTV Roadies Xtreme: Sharan's luck runs out again (2018) - Self - Gang Leader
- MTV Roadies Xtreme: This First gang is ready! (2018) - Self - Gang Leader
- MTV Roadies Xtreme: Rannvijay Shows a Roadie the Door (2018) - Self - Gang Leader
- MTV Roadies Xtreme: Sonu backstabbed Abhishek? (2018) - Self - Gang Leader
- MTV Roadies Xtreme: The Xtreme journey begins (2018) - Self - Gang Leader
- MTV Roadies Xtreme: Victim to Warrior (2018) - Self - Gang Leader
- MTV Roadies Xtreme: Most cringe worthy audition ever (2018) - Self - Gang Leader
- MTV Roadies Xtreme: Nikhil loses it like never before (2018) - Self - Gang Leader
- MTV Roadies Xtreme: Raftaar & Neha in tears (2018) - Self - Gang Leader
- Harassed by her step-dad (2018) - Self - Gang Leader
- MTV Roadies Xtreme: Did Harpwit cross the line? (2018) - Self - Gang Leader
- MTV Roadies Xtreme: Things get brutal in Delhi! (2018) - Self - Gang Leader
- Season Premiere: Roadies Xtreme (2018) - Self - Gang Leader
- The Final Showdown (2017) - Self - Gang Leader
- Fates Hang in the Balance! (2017) - Self - Gang Leader
- When Warriors Met Badshah! (2017) - Self - Gang Leader
- Bring Forth the Beast Within (2017) - Self - Gang Leader
- PRINCE and RANNVIJAY CLASH in a HEATED ARGUMENT! (2017) - Self - Gang Leader
- LET's MAKE IT POLITICAL! (2017) - Self - Gang Leader
- Be Careful Who You Choose! (2017) - Self - Gang Leader
- ONE for ALL and ALL for ONE? (2017) - Self - Gang Leader
- CAUGHT! CREEP in CAMP ROADIES (2017) - Self - Gang Leader
- HANG in THERE, WARRIORS (2017) - Self - Gang Leader
- ANYTHING for IMMUNITY! (2017) - Self - Gang Leader
- PRINCE's NASTY LOW-BLOW (2017) - Self - Gang Leader
- BROTHERS at WAR! (2017) - Self - Gang Leader
- Googly Pe Googly! (2017) - Self - Gang Leader
- Dumb Charades With a Violent Twist! (2017) - Self - Gang Leader
- Neha Furious With Her Gang! (2017) - Self - Gang Leader
- AIMING for the BULLSEYE (2017) - Self - Gang Leader
- WAR of WORDS: NEHA VS NIKHIL! (2017) - Self - Gang Leader
- Roadies over friendship, ANY DAY! (2017) - Self - Gang Leader
- When the Prince is Provoked! (2017) - Self - Gang Leader
- Karan Kundra Unleashes His Fury Again! (2017) - Self - Gang Leader
- Darr Ke Aage Jeet Hai! (2017) - Self - Gang Leader
- Who Will Survive the Culling? (2017) - Self - Gang Leader
- KARAN KUNDRA SLAPS A CONTESTANT (2017) - Self - Gang Leader
- PUNE AUDITIONS BRINGS RANNVIJAY to TEARS (2017) - Self - Gang Leader
- SEASON PREMIERE: MTV ROADIES RISING KICKS OFF! (2017) - Self - Gang Leader
- The Ultimate Swagster: Balraj (2016) - Self - Gang Leader
- MTV Roadies X4: Aar ya Paar (2016) - Self - Gang Leader
- Roadies X4: Neha dares to differ (2016) - Self - Gang Leader
- Roadies X4: Betrayal in the elimination (2016) - Self - Gang Leader
- MTV Roadies X4: One last chance (2016) - Self - Gang Leader
- MTV Roadies X4: Team Rannvijay vs Team Neha (2016) - Self - Gang Leader
- MTV Roadies X4: The 'Gang immunity' task (2016) - Self - Gang Leader
- MTV Roadies X4: The 'Entertainment' task takes the cake (2016) - Self - Gang Leader
- MTV Roadies X4: An elimination with a twist (2016) - Self - Gang Leader
- MTV Roadies X4: Riddles and cockroaches (2016) - Self - Gang Leader
- MTV Roadies X4: Master versus apprentice (2016) - Self - Gang Leader
- MTV Roadies X4: Bhutanese pillow fighting (2016) - Self - Gang Leader
- Roadies X4: The Roadies get a startling surprise (2016) - Self - Gang Leader
- MTV Roadies X4: Prince's gang nails the task (2016) - Self - Gang Leader
- MTV Roadies X4: Navdeesh clinches immunity (2016) - Self - Gang Leader
- MTV Roadies X4: Kabaddi with a twist (2016) - Self - Gang Leader
- MTV Roadies X4: A Misty Equation (2016) - Self - Gang Leader
- MTV Roadies X4: The Chaiwallas (2016) - Self - Gang Leader
- Roadies X4: Finding the Top 20 (2016) - Self - Gang Leader
- Roadies X4: Lucknow Auditions (2016) - Self - Gang Leader
- Roadies X4: Pune and Chandigarh audition (2016) - Self - Gang Leader
- Roadies X4: CHANDIGARH AUDITION (2016) - Self - Gang Leader
- MTV Roadies X4: Delhi Auditions (2016) - Self - Gang Leader
- MTV Roadies X4: Premier (2016) - Self - Gang Leader
2019
The Love Laugh Live Show (TV Series)
as
Self
- Neha Dhupia And Angad Bedi (2019) - Self
2019
Back Benchers (TV Series)
as
Self - Guest
- Dhuandaar Gaurav with Gorgeous Neha starring Gaurav Kapoor & Neha Dhupia (2019) - Self - Guest
2018
BFF's with Vogue (TV Series)
as
Self - Host
2017
62nd Filmfare Awards (TV Special)
as
Self - award presenter
2017
Baba Ki Chowki (TV Series)
as
Self
- Tumhari Sulu in the Chowki! (2017) - Self
2017
Son of Abish (TV Series)
as
Self
- Son Of Abish feat. Anand Gandhi & Neha Dhupia (2017) - Self
2017
Chhote Miyan Dhaakad (TV Series)
as
Self - Judge
- Season Premiere: Sohail, Neha and Bharti take the stage (2017) - Self - Judge
2017
Koffee with Karan (TV Series)
as
Self - Guest
- Koffee Awards (2017) - Self - Guest
2016
Comedy Nights Bachao (TV Series)
as
Self
- Neha, Karan, Rannvijay and Prince have a ball (2016) - Self
2016
61st Filmfare Awards (TV Special)
as
Self - award presenter
2013
14th IIFA Awards (TV Special)
as
Self - Presenter: Digital Star
2012
Azaadi LOC: Life of an Indian Soldier (Documentary short)
as
Anchor
2011
12th International Indian Film Academy Awards (TV Special)
as
Self - award presenter
2011
Superdude (TV Series)
as
Self - Guest Judge
- Superdude (2011) - Self - Guest Judge
2011
56th Filmfare Awards (TV Special)
as
Self - award presenter
2010
A Big thanks to the Crew: Vipul Amrutlal Shah (Video documentary short)
as
Self
2008
Oye! It's Friday! (TV Series)
as
Self
- Oye with Hrithik (2008) - Self
2002
The Fa Femina Miss India 2002 (TV Special)
as
Self - Miss India-Universe
2002
Bitches & Beauty Queens: The Making of Miss India (TV Movie documentary)
as
Self (contestant) (as Neha)
References
Neha Dhupia Wikipedia
(Text) CC BY-SA