Minnaram (English: Lighthouse / Beacon) is a 1994 Indian Malayalam musical romantic drama film written and directed by Priyadarshan from a story by Cheriyan Kalpakavadi. The film stars Mohanlal, Shobana, Thilakan, Sankaradi, K. P. Ummer, Jagathy Sreekumar, Geetha Vijayan, Venu Nagavally, and Lalu Alex. It was produced by R. Mohan for Goodknight Films.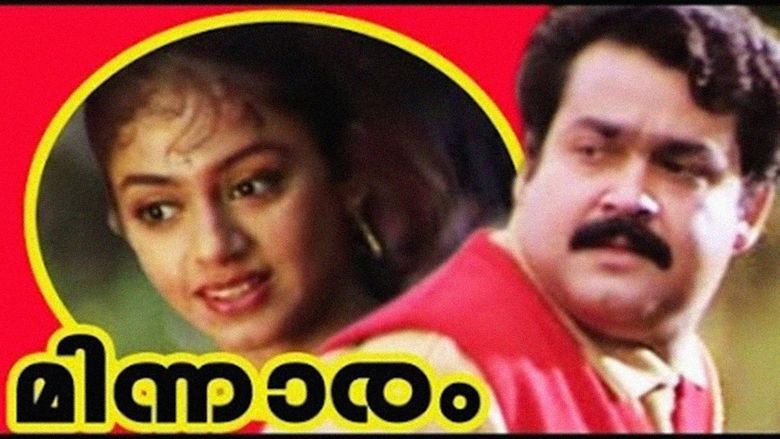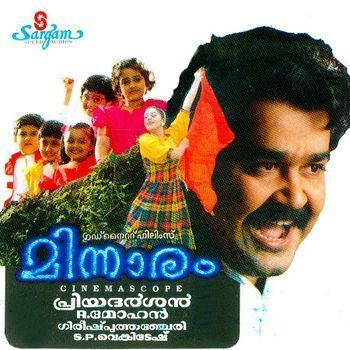 Bobby (Mohanlal), orphaned at a young age, is brought up as his own son by his uncle, Retd. I.G Matthews (Thilakan). He is betrothed to Chackochan's (K. P. Ummer) daughter, Tina (Anju). However, his old flame from college, Nina (Shobhana), turns up with a toddler allegedly fathered by Bobby. He denies this vehemently and goes to great lengths to prove her wrong, whilst keeping this under wraps from his fiancée. Despite a slew of hilarious events involving Unnunni (Jagathi Sreekumar) and his paranoia about his wife Daisy (Subhashini) seeming to have an illicit affair with Bobby, Bobby is unable to prove his claims that the child is not a result of his relationship with Nina in the past. In the meantime, Nina develops a strong bond among all the members in Bobby's family, except Boby himself.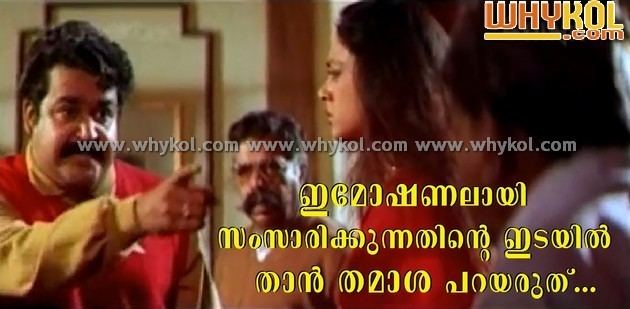 Eventually, having discovered the truth that Bobby is married prior to Nina, Chackochan calls off the wedding, and publicly humiliates Matthews for the dishonesty. With nothing left to lose, Bobby is prepared to accept Nina as his wife, but Nina adamantly refusues. She divulges the truth about the child to Bobby's cousin, Baby (Venu Nagavalli). During the days of his straining marriage, Baby had an affair with Nina's sister, who later died during childbirth, thus leaving Nina in the dire situation to deliver the child in her father's care. Initially, Baby refuses, for the fear of the sordid fact tearing apart his married life. But Matthews overhears the conversation and feels sorry for Bobby, who is now proven innocent.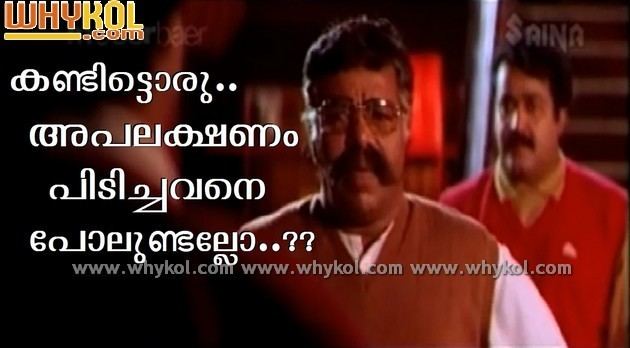 In the climax, Nina suffers a fainting episode, whereupon it is revealed to Bobby and his family by Nina's brother, Dr. Romy (Lalu Alex) that she is terminally ill with polycythemia vera, just like her deceased sister. Nina wanted to ensure that her niece would not be orphaned. Bobby's family stand together for Nina's good health, despite the waning odds of her survival. Nina is relieved when she realizes that her niece is accepted into the family of her rightful father. But her emotional surge puts her into a critical condition, leaving the family in mental agony.

Bobby races against the clock to get the medicine radioactive phosphorus to save his beloved from the acute relapse, but despite his best efforts and everybody's prayers, he cannot reach her in time to save her.
The acclaimed soundtrack of this movie was composed by S. P. Venkatesh for which the acclaimed lyrics were penned by Shibu Chakravarthy and Gireesh Puthenchery. All the songs of this movie were instant hits, with currently a huge fanbase and cover adaptations by a few young musical bands.
The film was remade into Tamil titled as Azhagana Naatkal directed by Sundar C. starring Karthik and Rambha as main protogonists.