6.8

/

10

1

Votes

Alchetron

Rate This





Comedy, Drama, Romance





Hindi






Priyadarshan




June 9, 2006 (India)




India






9 June 2006 (2006-06-09)




Priyadarshan (story), Neeraj Vora (dialogue)




Priyadarshan, Kookie Gulati




Shabe Firaq




Shahid Kapoor

(Jeetu),

Kareena Kapoor

(Shruti),

Neha Dhupia

(Meenakshi Singh Chauhan),

Sunil Shetty

(Mangal Singh Chauhan),

Rajpal Yadav

(Bandya),

Paresh Rawal

(Gundya)

Chup Chup Ke (Hindi: चुप चुप के; English: Quietly, Quietly) is a 2006 Indian Hindi comedy drama film directed by Priyadarshan. Originally titled as Khatta Meetha, the story of the film is adapted from the Malayalam film Punjabi House (1998), with a tagline of "Love meets confusion meets love." The film has Shahid Kapoor and Kareena Kapoor in their third film together along with actors, Neha Dhupia, Sunil Shetty, Paresh Rawal, Rajpal Yadav, Shakti Kapoor, Om Puri and Anupam Kher.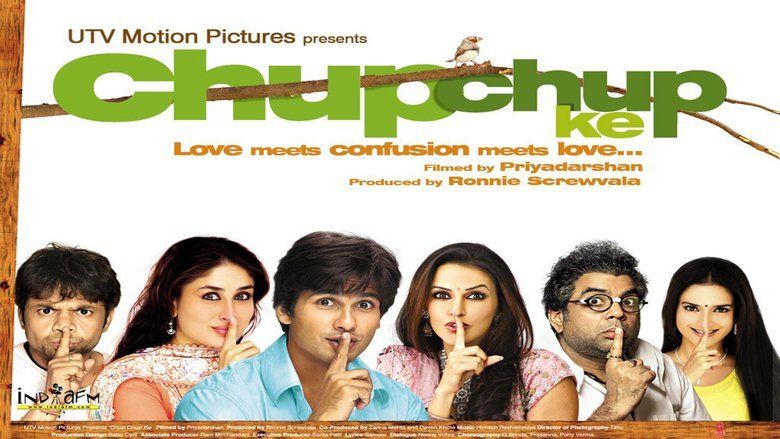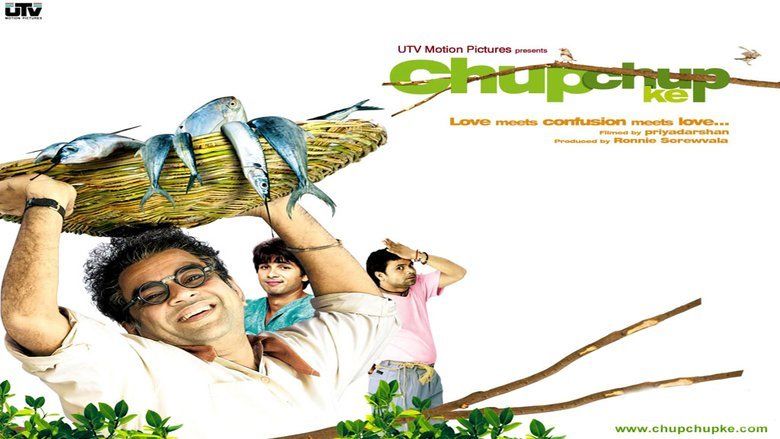 Jeetu (Shahid Kapoor) is constantly getting himself and his father into trouble because of his inability to properly manage money. Plunging them both into debt, Jeetu breaks off his engagement with his fiance, Pooja (Sushma Reddy) and decides to commit suicide by throwing himself into the sea. Jeetu believes that by killing himself, he can do something right for once: his father can use the money from his life insurance to pay off his debts. Unfortunately, it does not go as planned and Jeetu is found tangled in some nets by a pair of fishermen, Gundya (Paresh Rawal) and Bandya (Rajpal Yadav). Gundya owes money to a Gujarati businessman, Prabhat Singh Chauhan (Om Puri). He reads a note found in Jeetu's pocket, which makes him think Jeetu is rich, rather than in debt. The two fishermen hatch a scheme in which they will offer Jeetu to Prabhat in exchange for the money Gundya owes.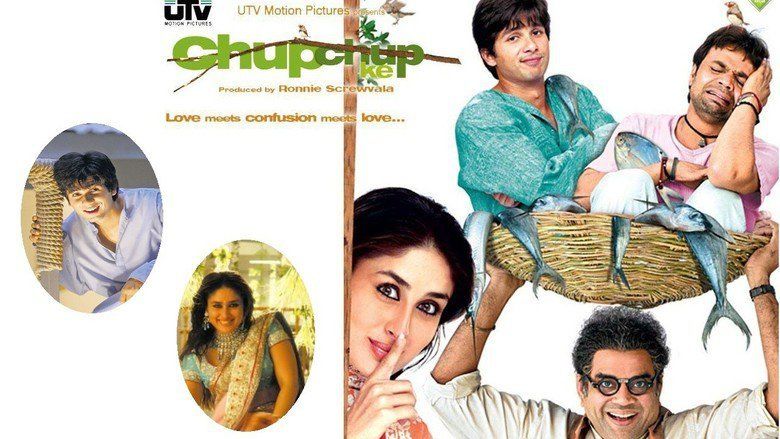 Jeetu does not want to reveal too much, and therefore pretends to be mute and deaf. A hilarious sequence of events follows as his pretense gets both him and the fishermen into comical situations. Soon, it is revealed that Prabhat's niece Shruti (Kareena Kapoor) is mute too, but not deaf. Her brother Mangal (Sunil Shetty) wants her to get married and everything seems okay when her marriage is arranged. However, the groom's family breaks the marriage, humiliating Shruti and angering Mangal. One night, when Jeetu gets drunk, he begins to sing, but is caught when Shruti and her cousin Meenakshi (Neha Dhupia) hear him (and consequently learn of his secret). They promise to keep his secret but in return he must do something for Shruti. A greedy bridegroom is interested in marrying Shruti only for her wealth; Jeetu must pretend to be her lover to break the marriage.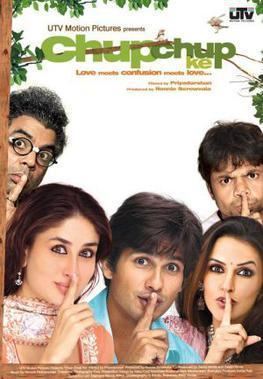 Meenakshi finds out that Jeetu is in debt and she thinks he will do anything for money. Unfortunately, Jeetu is involved in a car crash with Prabhat who, at the time, was carrying a lot of money. Meenakshi tells the police about her suspicions and they beat Jeetu mercilessly. Her views about him change however when Prabhat announces that Jeetu was the one that saved him and took him to the hospital. In the meantime, Bandya has returned from Jeetu's village with a suitcase full of money. He tells Jeetu that Pooja is married, but Pooja believes she is Jeetu's widow, though the two never got married. At the same time, Shruti confesses her love for Jeetu. Mangal finds out about the romance and practically forces Jeetu to marry Shruti. Free of debt, he agrees to marry Shruti, having fallen in love with her too. But when his family learns of this, they intrude on the marriage, wanting him to return and marry Pooja instead. However, when Pooja learns that Shruti is mute, she has a change of heart and tells Jeetu to marry Shruti. Jeetu and Shruti get married and live happily.
Shahid Kapoor as Jeetu Prasad Sharma (Voice by Dileep for the dumb portions)
Kareena Kapoor as Shruti Singh Chauhan/ Shruti Jeetu Sharma
Neha Dhupia as Roopa Singh Chauhan
Suniel Shetty as Mangal Singh Chauhan
Rajpal Yadav as Bandya
Paresh Rawal as Gundya
Shakti Kapoor as Natwar Jhunjhunwala
Anupam Kher as Jai Ved Prasad
Om Puri as Prabhat Singh Chauhan
Manoj Joshi as Mohan Prakash
Asrani as Sharmaji
Sushma Reddy as Pooja
Amita Nangia >jeet's mother
The film released on 9 June 2006 in India. Chup Chup Ke received generally negative reviews. Rediff.com critic Sukanya Verma praised the cinematography and Paresh Rawal and Rajpal Yadav's comedic performances in the film but felt that the script was poorly written. She also commented that the romance between Shahid Kapoor and Kareena Kapoor lacked chemistry. The Times of India reviewer also thought that the romance between Shahid and Kareena was not believable and also criticised the lack of humour. The film grossed ₹255 million at the box office.
All lyrics written by Sameer; all music composed by Himesh Reshammiya.
Chup Chup Ke Wikipedia
Chup Chup Ke IMDb
Chup Chup Ke Rotten Tomatoes
Chup Chup Ke themoviedb.org