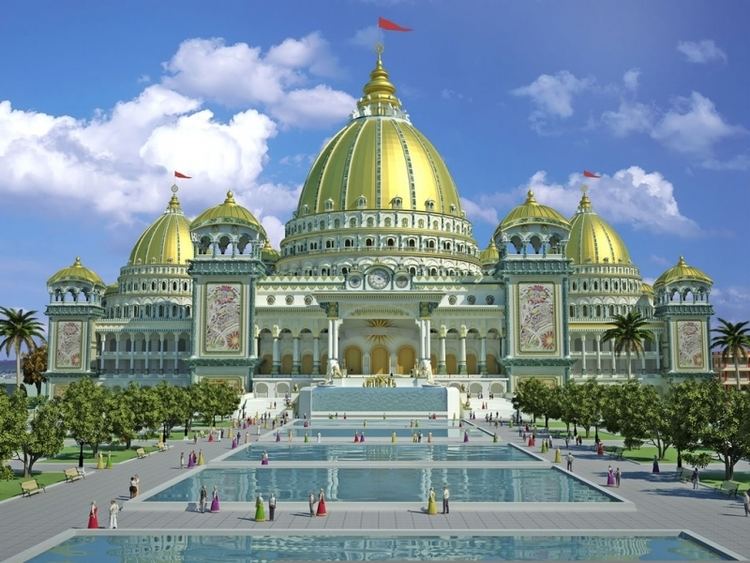 Prior to Gour, Nabadwip was the capital of Bengal Empire under the reign of Ballal Sen and Lakshman Sen, the famous rulers of the Sena Empire. They ruled Bengal from here in the period from 1159 to 1206. In 1202, Nabadwip was attacked and invaded by Bakhtiyar Khilji who plundered Nabadwip. The Lakshman Sen, the old King, being afraid left the Capital. This victory paved the way for Muslim rule in Bengal. Nabadwip and Nadia were great centres of learning and intellectual prowess. For five centuries, it was referred to as "Oxford of East".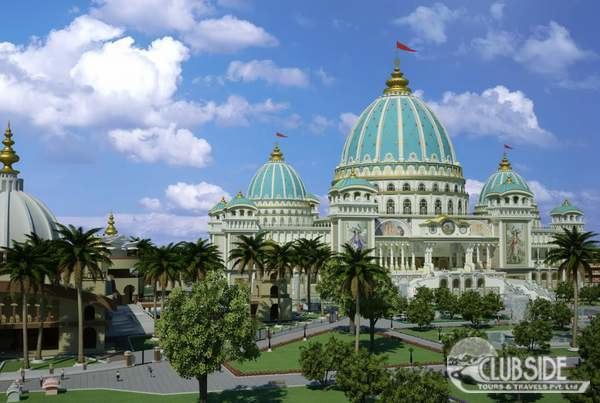 The name of the city "Nabadwip" is derived from the conjugation of the bengali words /naba/ (new) and /dwipa/ (island) meaning New-island. In the down stream of the river Ganga, the alluvial deposits carried over during its course that starts at the Himalayas, were gradually deposited, forming a new island which is present day's Nabadwip. The name Nabadwip and Nadia has the same connotation of the same geographical location flanked at west and north by the Ganga at earlier times. The claim that the name Nabadwip refers to an area comprising nine islets has no ground. There are many historical references in this respect. Actually the misconception around the nomenclature of the name "Nabadwip" arose since the publication of the book "Bhakti Ratnakar" of Narahari Chakraborty. Narahari Chakraborty's claim, however, is not supportable from the perspective of geographical definition of the term Island. He might have made-up the idea of "nine islands" since "naba" in Bengali also means 'nine'. Hence "Nabadwip" i.e. nine islands, namely Antardwip, Simantadwip, Rudradwip, Madhyadwip, Godrumdwip, Ritudwip, Jahnudwip, Modadrumdwip, and Koladwip. However again, it is to mention that all these islands are loosely scattered over a vast geographical area that the Historians do not approve of the idea as being "Nabadwip".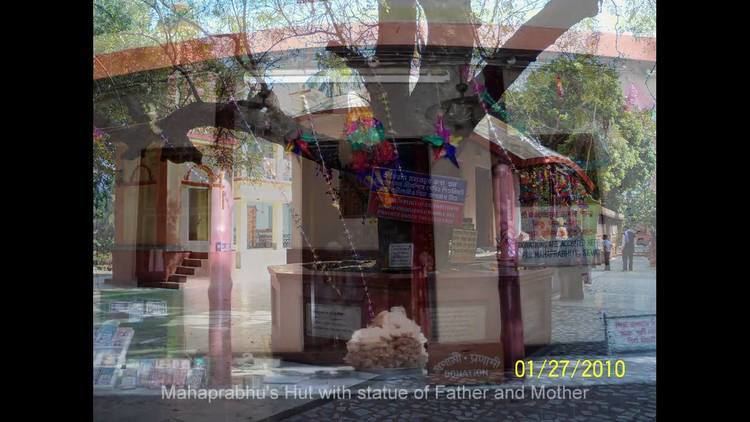 Bablari Dewanganj
Char Brahmanagar
Char Maijdia
Gadigachha
Majdia
Nabadwip and
Tiorkhali
In the 2011 census, Nabadwip Urban Agglomeration had a population of 175,474, out of which 90,810 were males and 84,664 were females. The 0–6 years population was 8,388.In education section, total literates in Nabadwip city are 102,793 of which 55,569 are males while 47,224 are females. Average literacy rate of Nabadwip city is 87.75 percent of which male and female literacy was 91.14 and 84.07 percent. Total children (0-6) in Nabadwip city are 8,388 as per figure from Census India report on 2011. There were 4,329 boys while 4,059 are girls. The child forms 6.68% of total population of Nabadwip City.[1]
As of 2001 India census, Nabadwip had a population of 115,036. Males constitute 51% of the population and females 49%. Nabadwip has an average literacy rate of 75%, higher than the national average of 59.5%: male literacy is 80%, and female literacy is 70%. In Nabadwip, 9% of the population is under 6 years of age.
Hinduism is majority religion in Nabadwip city with 98.97 % followers. Islam is second most popular religion in city of Nabadwip with approximately 0.79 % following it. In Nabadwip city, Christinity is followed by 0.04 %, Jainism by 0.00 %, Sikhism by 0.01 % and Buddhism by 0.00 %. Around 0.01 % stated Other Religion, approximately 0.18 % stated No Particular Religion.
Nabadwip police station has jurisdiction over Nabadwip municipality and Nabadwip CD Block.The total area covered by the police station is 102.94 km2 and the population covered is 260,843 (2001 census).
There are a total of 18 high and higher secondary schools in Nabadwip, Notables among them are Nabadwip Bakultala High School, Nabadwip Hindu School, Nabadwip Siksha Mandir, R.C.B Saraswatmandir, Jatiya Vidyalaya, Tarasundari Girls High School, Nabadwip Bakultala Girls High School, Nabadwip Balika Vidyalaya and so on.
There is a college namely Nabadwip Vidyasagar College (in the name of the Great Social Reformer and the Father of Bengali Prose) affiliated under University of Kalyani.
In summer, i.e. from April to June, the weather remains hot and temperature ranges from maximum of 35 °C to minimum of 26 °C.
Monsoon season prevails during beginning-June to mid-September. Also retrieving monsoon from mid-October till mid-November
The weather is quite pleasant, the summers and winters are moderate. The level of moisture increases during summers.
There are number of well-known clubs - Nabadwip Puratattava Parisad, Nabadwip Bhatri Sangha, Aamra Kojon Club, Swami Vivekananda Club of Ramgobinda Road, Nadia Club, Nabadwip Muktisurya Club, Royal Club, Town Club, Nirvik Samity, Nabindal, Vidyasagar Club of Charichara Para, Athletic Club, Swadhin Bharat Club, Milan Sangha, Nabadwip Sporting Club and many others.
There are also a number of medical associations-
Nabadwip Homœo Study circle
Indian Medical Association &c.
Festivals which are popular in Nabadwip
Pohela Boishakh or Bangla New Year (14/15 April)
Rath Yatra (July)
Although Ratha Yatra is the mzin festival of Odisha still Nabadwip have a pride of Ratha Yatra because of Chaitanya Deb. Nearly 20-25 Ratha Chariots are bloom in this occasion. here in Nabadwip one can found some exceptions like full hand idols of Lord Jagannatha. Here another speciality is a fruit called "Notkona" which is specially found in this eve, mainly brought from Assam. This Fruit is a vital part of Eastern part of Bengali.
Ganga puja (June)
Jhulan Purnima (August)
Durga Puja (Sept/Oct)
Ras Festival (রাস যাত্রা) (Oct-Nov)
Annual Tourism (Nov to March)
Saraswati Puja (Feb/March)
Dol Purnima or Dol Yatra (Feb-Mar)
Gaura-purnima, the birthday of Chaitanya Mahaprabhu (Feb-Mar)
Chaitra Sale (March/April).
In all the above,RAS Utsav and Dol Yatra are main attraction .People are coming from all over the world in both the occasion.
These are turned up to be the Festive moods of the people living in this city. Almost whole of the city observe these festivals with pomp and pleasure. The year round one can find the festive moods of people which is also rare in other parts of the world. The reason may be because of convergence of humanity from all parts of the world. There are the Vaishnobite Sect, Shaibite Sect of Hindu Religion assimilated with modern wisdom. Further the typical Bengali culture with its pride, attracts the public into festive mood. The natural beauty, geographic location endowed with the serpentine Ganga and panoramic view thereof, also instill the people merge into fete.
Nabadwip Public Library
Adorsho Pathagar &c.
Shilpi Gosthi Granthagar
Nabadwip Dham is 105 km from Howrah on the Bandel-Katwa Branch Line.
Nabadwip Dham is 65 km from Bandel,105 km from Howrah and 112 km from Sealdah on the Bandel-Katwa-Azimganj section of Eastern Railway. It has very good railway communication with North Bengal, Assam, Bihar, Odisha and Kolkata.
It has 2 railway stations as Nabadwip Dham (NDAE)[3], Bishnupriya Halt (VSPR) of Howrah Division .
Nabadwip- Burdwan Via Nadanghat, Kusumgram
Nabadwip- Benachity Via Nadanghat, Kusumgram, Burdwan, panagarh
Nabadwip- Asansol Via Nadanghat, Kusumgram, Burdwan, Durgapur
Nabadwip- Burnpur Via Nadanghat, Kusumgram, Burdwan, Durgapur, Asansol
Nabadwip- Bankura Via Nadanghat, Kusumgram, Burdwan, Durgapur
Nabadwip- Kalna Via Samudragarh
Nabadwip- Tarapith Via Katwa
Nabadwip- Tarakeswar Via Memari
Nabadwip- Rampurhat Via Katwa
Nabadwip- Basirhat Via Ranaghat,Habra
Nabadwip- Balurghat Via Berhampur,Maldah
Nabadwip- Siliguri Via Berhampur,Maldah
Nabadwip- Barasat Via Ranaghat
Nabadwip- Kalyani Via Ranaghat
Nabadwip- Memari Via Kalna
Nabadwip- Pandua, Hooghly Via Kalna
Nabadwip- Dinhata Via Berhampur, Maldah, Coochbehar
Nabadwip- Gangarampur Via Berhampur, Maldah
Nabadwip- Barakar Via Nadanghat, Kusumgram, Burdwan, Durgapur, Asansol
Nabadwip- Bajitpur Via Nadanghat, Kusumgram, Burdwan, Durgapur
Krishnanagar- Suri via Nabadwip, Katwa, Kirnahar
Karimpur- Burdwan via Krishnagar, Nabadwip
Santipur- Benachiti via Nabadwip, Burdwan
Maldah- Burdwan via Krishnagar, Nabadwip, Berhampur
Krishnanagar- Puruliya via Nabadwip, Burdwan, Durgapur, Bankura
Krishnanagar- Bolpur via Nabadwip, Katwa, Kirnahar
Ranaghat- Benachiti via Santipur, Krishnanagar, Nabadwip, Burdwan