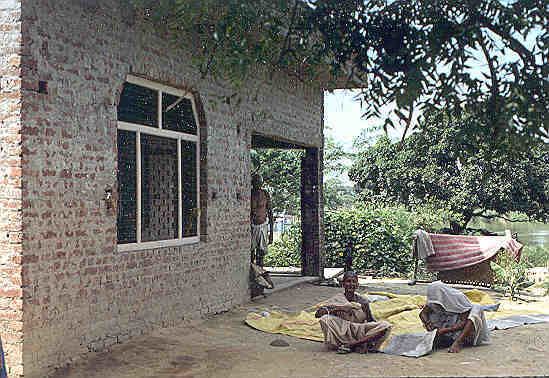 Karimpur is located at 23.97°N 88.62°E / 23.97; 88.62. It has an average elevation of 15 metres (49 feet). It is at the bank of River Khare.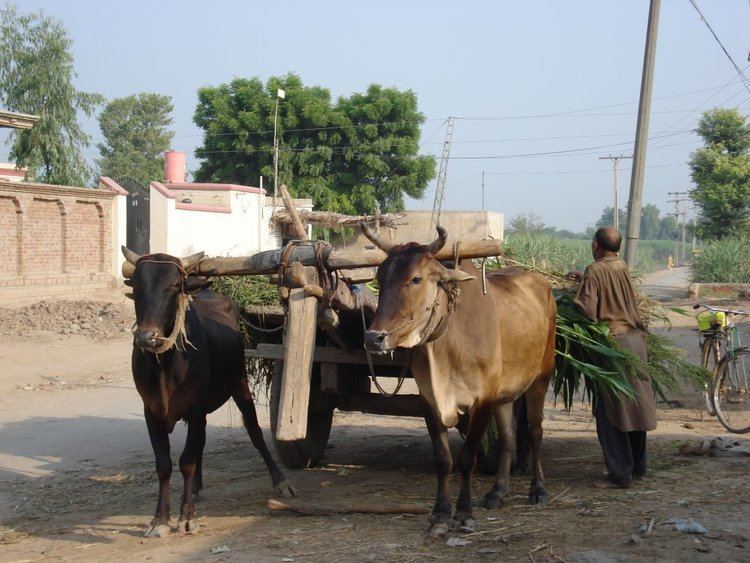 As per the 2011 Census of India, Karimpur had a total population of 9,661, of which 4,930 (51%) were males and 4,731 (49%) were females. Population below 6 years was 775. The total number of literates in Karimpur was 7,616 (85.71% of the population over 6 years).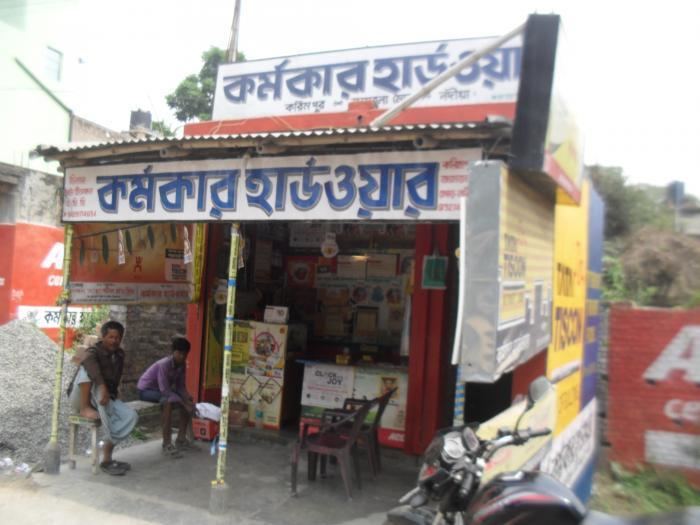 As of 2001 India census, Karimpur had a population of 9070. Males constitute 51% of the population and females 49%. Karimpur has an average literacy rate of 75%, higher than the national average of 59.5%: male literacy is 79%, and female literacy is 71%. In Karimpur, 10% of the population is under 6 years of age.
Karimpur police station has jurisdiction over a portion of Karimpur I CD Block.The total area covered by the police station is 116.796 km2 and the population covered is 117,879 (2001 census). 4 km of the Bangladesh-India border is within the PS area.
The local commerce is based on export of jute, banana, cucumber, brinjal, onion, with other vegetables, grain & beetel leaves. The town boasts nearly 3000+ shops, 120 small industrial units (SIU). The city is home to large number of Marwari population who control the jute business traditionally. Apart from this, Transportation business is also on the roll. There is a regulated market near karimpur bajar.
Karimpur has 3 high schools; Karimpur Jagannath High School, Karimpur Girls High School & Jamsherpur B.N High School. One undergraduate college named Karimpur Pannadevi College is there. Many B.Ed Colleges, Primary Teacher Training Institute and other study centeres of open universities and management studies are there. And many kinder garden schools of both Bengali and English medium and Primary schools are also there.
Like any other town of new settlers, people in general are more liberal than orthodox. Throughout the year, cultural and religious festivals are celebrated. Nou Byich (Boat racing and sailing) on Vijaya Dashami (Last day of Durga Puja) is the most famous and unique celebration in Karimpur (It has been stopped now). More than four hundred river boats participate in this unique festival. Other festivals like Saraswati puja, Kali Puja are celebrated in great enthusiasm.
Karimpur has one rural hospital and many dispensaries. Some specialist doctors visit on specific day in a week in different clinics. Emergency health situation is not good. The district hospital is about 70 km away at district Headquarter Krishnanagar.
The town is situated near the international border of India-Bangladesh (25 km from main town). West Bengal state highway 11 crosses through it. Mainly the communication depends on bus route from Krishnanagar to Karimpur. From other end it can be accessed by Berhampore to Karimpur bus route. Either way is about a 2- to 3-hour journey.