Historically, Munger is known for being an ancient seat of rule. The twin city comprises Munger and Jamalpur situated on the southern bank of the river Ganges. It is situated 60 km west of Bhagalpur, and 180 km east of capital city Patna.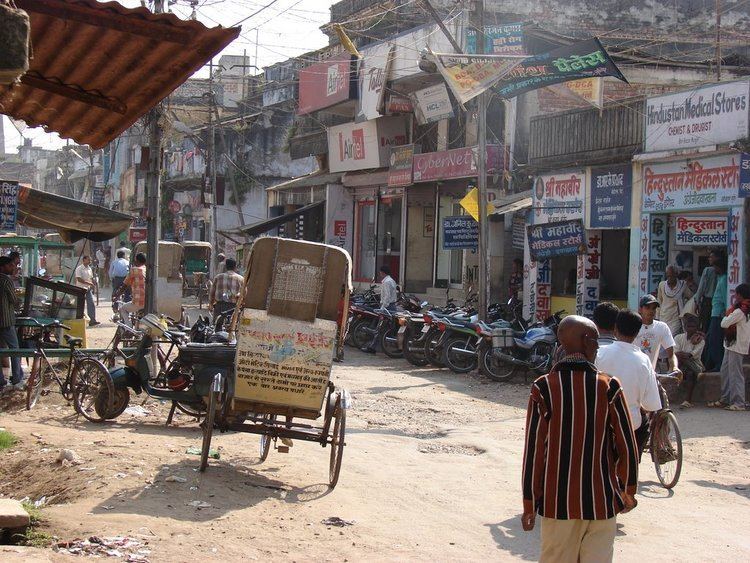 The climate of Munger is subtropical (warm in summer and cold during winter). The Köppen climate classification sub-type for this climate is humid subtropical.
As per 2011 census, Munger Municipal Corporation and Jamalpur Municipal Council has a total population of 3,88,000, out of which 2,00,000 were males and 1,88,000 were females. It had a sex ratio of 883. The population below 5 years was 42,260. The literacy rate of the 7+ population was 81.83 per cent.
Munger Fort, covers an area of around 222 acres
Chandika Asthan, a sacred Shakti-Peeth
Kastaharni Ghat on the Ganges
Bhimbandh Wildlife Sanctuary
Badi Durga Temple
Sita Charan is situated on mid of the river Ganga
Munger has two railway stations: Jamalpur Junction and Munger Railway Station . The former is the main railhead for the city while the latter, which was earlier called Purabsarai Railway Station, acts as suburban facility.
The rail system provides connection to cities such as New Delhi, Mumbai, Hyderabad, Kolkata, Banglore, Surat, Guwahati, Lucknow, Kanpur, Jammutawi, Vishakhapatnam, Bhagalpur, Patna, Gaya, Muzaffarpur, Ranchi, and Jamshedpur. The Munger Ganga Bridge, which takes both rail- and road-traffic, connects Munger to the nearby cities of Begusarai and Khagaria as well as various districts of North Bihar. The bridge is the third-largest rail-cum-road bridge in India.
Munger is connected to major parts of India by various National and State Highways. The major cities of Bihar and Jharkhand - such as Patna, Ranchi, Bhagalpur, Muzaffarpur, Jamshedpur, Dhanbad, Gaya, Bokaro and Darbhanga - can be reached by NH 80, NH 333 and NH 333B and various state Highways. Regular bus service are provided by BSRTC for all the major cities and other destinations.
The Munger Ganga Bridge is under construction(Road part) and will link Munger to various districts of North Bihar and north-eastern India by 2019.
Munger has a small airport with no commercial service and used only for VIP movements. Nearest domestic airport with commercial service is Patna airport around 180 km away. Patna is served by all major airlines. Nearest international airport is Netaji Subhash Chandra Bose International Airport in Kolkata Which is around 480 km away from Munger.
Indian Railways operates of Asia's largest and oldest railway workshops at Jamalpur. This was set up by the British Raj in 1862. The city also has India's oldest tobacco manufacturing unit. Initially a Raj enterprise founded in 1905, it was later taken over by ITC Limited.
Munger is also famous for the manufacture of guns, which has taken place there for over 200 years.
S.B.N. COLLEGE, GARHI RAMPUR, MUNGER
V.N.S. LAW INSTITUTE, MUNGER
B. R. M. College, Munger
RD & DJ College, Munger
Jamalpur College, Jamalpur (Munger)
J. M. S. College, Munger
J. R. S. College, Jamalpur (Munger)
Aside from national radio and television broadcasters, the city has twolocal TV channels: NK and MCN.
News War ( Nation Hindi Magazine & News Paper)
Sayed Muhammad Amimul Ehasan Barkati, Bangladesh national mosques third Khatib.
Niranjanananda Saraswati, yoga Guru
Satyananda Saraswati, founder of Bihar School of Yoga
Nandalal Bose, sculptor and painter
Krishna Singh, first Chief Minister of Bihar and a freedom fighter
Tara Kumar Sinha : Managing Director of State Bank of India, Managing Director of State Bank of Bikaner and Jaipur, Chairman, Central Recruitment Board, Recipient of Bihar Ratan 1991 from Bihar Government - First person from Bihar to become Managing Director and hold senior banking and finance positions
Kumar Suresh Singh, Director-General of Anthropological Survey of India
Ramdhari Singh Dinkar, poet
Raja Udit Narayan Singh of Shakarpura Raj Zamindari- local benefactor