Country

India




District

Darbhanga




Population

267,348 (2001)




State

Bihar







Colleges and Universities

Lalit Narayan Mithila University, C M Science College - Darbhanga, Kameshwar Singh Darbhanga Sanskrit University, Womens Institute of Technology, C M College






Languages spoken

Hindi, Urdu, Maithili



Map of Darbhanga
Darbhangā is the fifth largest city in Indian state of Bihar. A sub metropolitan city of North Bihar and municipal corporation in Bihar, India, with a population of nearly 4 million people. It is the headquarters of Darbhanga district and Darbhanga division. Darbhanga is a rapidly developing city and is the second cultural hub of Mithila. Darbhanga is biggest medical hub of Bihar after patna and will have a software technology park soon. A green signal has been given by Ministry of Communications and Information Technology of Indian Government. Historically, it had the seating of Darbhanga Raj and became the capital of the Mithila region.
Contents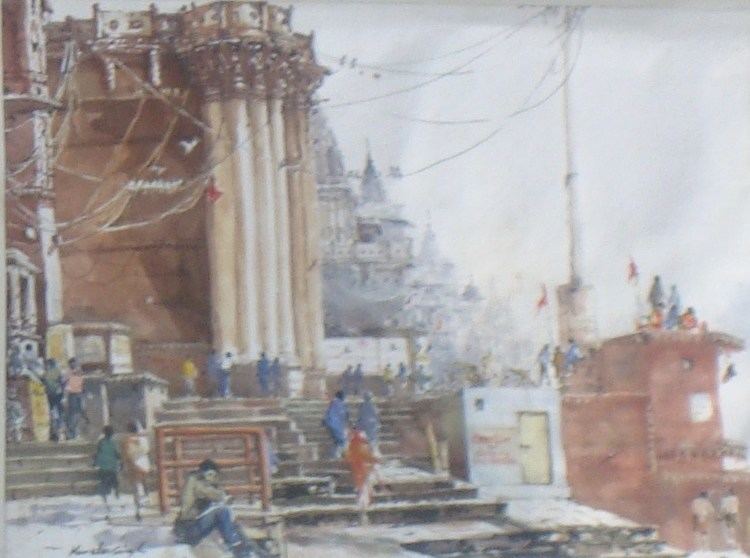 Darbhanga the historical placeby planet aj wmv
21 reportedly lost lives in food in darbhanga india tv
History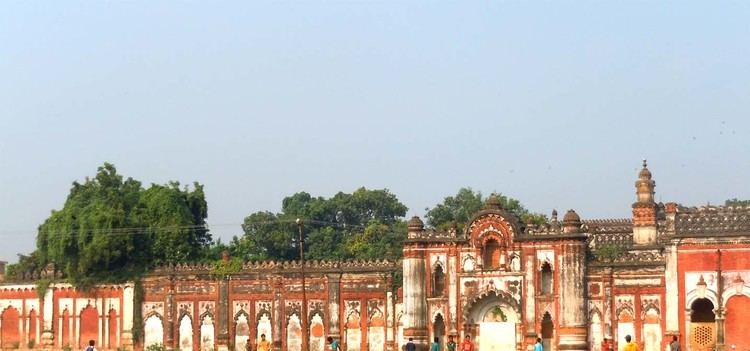 The history of Darbhanga dates back to the Ramayana and Mahabharata periods; it is among the oldest cities of Bihar. According to the Vedic sources, the Videhas first migrated to the area from the banks of Saraswati in Punjab; they were guided to the east of Sadanira (Gandak River) by Agni, the God of Fire. Settlements were established and, thus, flourished the kingdom of the Videhas, the Selfless.
In the course of time, Videhas came to be ruled by a line of kings called Janaks. In this line of kings, there was a very famous king named Mithi. To commemorate his greatness the territory was named as Mithila. Another famous king was Janak Sirdhwaja, father of Sita. The legends speak of various learned men patronized by Janak Sirdhwaja, who himself was an erudite scholar. Prominent among them were Yagyavalkya, who codified the Hindu law in his Yagyavalkya Smriti and Gautam, who had various valuable philosophical treatises to his credit. King Janak was himself a great philosopher and his ideas have been eternally enshrined in the Upanishads, especially in the Brihad-āraṇyaka Upaniṣada.
The name Darbhanga is the mutated form of "Dwarbanga". That is, it is the combination of words "Dwar" (Gate) and "Banga" (Bengal) meaning "Gateway of Bengal". If one notices Bengali and Maithili, he will find many a phonetic similarities particularly in the main verbs of both the languages which ends with word sounding "Chhe".
Some scholars say that Darbhanga was named after Dar (Dwar) and Bhangaa which means broken gates. It is assumed that the gates of the Qila (at Qilaghat probably) were broken (by cannons or elephants) in 1326 AD when Tughlak forces attacked the last independent North Indian Hindu king.
According to Imperial Gazetteer of India Vol 11 Page 158 "The Darbhanga family traces its origin to one Mahes Thakur, who is said to have come from Jubbulpore about; the beginning of the sixteenth century. He took service as a priest with the descendants of :Raja Siva Singh, who still exercised a nominal supremacy in Tirhut ; but when they collapsed before the advancing Muhammadan power, Mahes Thakur induced Akbar to grant him what are now the Darbhanga Raj estates. He and his descendants gradually consolidated the power of the family in both agrarian and social matters; and though, owing to recusancy at the Permanent Settlement, the Raja of that period was for some time deprived of a portion of his property, the British Government eventually recognized him. During the first half of the nineteenth century, owing to mismanagement and litigation, the estate fell into considerable difficulties. But the litigation had the effect of deciding that the estate was impartible and that the inheritance to it was regulated by primo- geniture; and owing to a long minority of over twenty years from x860 onwards, during which the estate was under the Court of Wards, it is now in a very flourishing condition. Darbhanga town has been the headquarters of the family since 1762, prior to which date they re- sided at Madhubaru. The present Maharaja Bahadur, Sir Rameswar Singh, K.C.I.E., succeeded on the death of his brother in 1898. The estates at present comprise lands situated in the Districts of Darbhanga, Muzaffarpur, Gaya, Monghyr, Purnea, and Bhagalpur, with a total area of more than 2,410 square miles".
In the thirteenth century Mithila was invaded by Afghans, who deposed the Kshatriya ruler and placed a Maithil Brahman in control of land revenues over much of this region. This family soon began calling themselves kings, distributing land to other members of their caste, so that gradually land passed into the control of Maithil Brahmans. It was taken by the Turks in the 14th century. During Akbar's reign in the sixteenth century, a second Maithil Brahman family came to rule as the Khandavala Dynasty.
It enjoyed stability under the Mughals and Hindus began to flock to this town since the beginning of the 19th century when the Maharaja of Darbhanga shifted his residence to the town and was granted the title Maharaja by the East India Company. It was the biggest town of North Bihar for centuries, but after Muzaffarpur was connected to broad-gauge railway in the mid-1970s, the latter overtook Darbhanga due to shift of trade, commerce, business and transport to some extent.
During Akbar's reign in the sixteenth century, a second Maithil Brahmin family came to rule as the Khandavala Dynasty. During this period, Akbar also planted 100,000 mango trees in Darbhanga, at a place now known as Lakhi Bagh. In British times, their estate, Darbhanga Raj, was the largest and richest of the great zamindari estates. Their capital was in Bhaur village in Madhubani, later shifted to the town of Darbhanga. They controlled most of Mithila until after Independence when the Republic of India abolished zamindari (Maharaja of Darbhanga was actually a zamindar entitled to add the title Maharaja in his name, besides the British title: KCIE (Knight Commander of Most Eminent Order of the Indian Empire).
The Maharaja of Darbhanga, Sir Kameshwar Singh, was also an integral part of the Constituent Assembly of India and was instrumental in campaigning for retention of privy purses and land rights for rulers. He single-handedly negotiated rights of various rulers and nawabs.
Maharaja of Darbhanga also spent much time in today's called kolkata, Bengal. It can be seen in various places as he has built various important places for Bengal, as in Calcutta University Building is "Darbhanga Building" Dalhousie Square and various important buildings there is also made by him. He has made great contributions to Bengal and Indian education and society.
Languages and religion
The main languages spoken in this district are Maithili, Hindi, Urdu, however Hindi is used for official documentation. Here, Urdu is spoken by locale Muslim community in a unique style. In Darbhanga City, local residents speak a relaxed style of Maithili. Other languages spoken by their respective speakers in Darbhanga are Bengali, Marwari, Punjabi and Sindhi
Notable locations
Raj Qila (King's Palace)
Queen Palace
Darbhanga museum
Shayama Mandir (Shyama Temple)
Jama Masjid
Lakes (Lakshmi Talab among others)
Nawada Mandir
Harahi lake
Vidyapati chowk
Nargauna Palace
manokamana mandir
Two university in same campus
Demographics
As per data released by the government of India for the 2011 census, Darbhanga is an Urban Agglomeration coming under category of Class I UAs/Towns. The total population of Darbhanga UA/Metropolitan region is 306,089. The male population of which is 161,346 while female population is 144,743. Total literates: 205,203. Male literates: 115,620. Female literates: 89,583. Sex ratio: 898, Child sex ratio: (0–6 years) 905 and Effective Literacy State rate (7+ Pop): total Persons: 80.88, Male: 86.43, Female: 74.68, Compare to 2001 India census, Darbhanga City had a population of 267,348 while the district had a population of 3,295,789. Males constitute 52% of the population and females 48%. Darbhanga has an average literacy rate of 64%, which is higher than the national average of 59.5%: male literacy is 72% and, female literacy is 56%. In Darbhanga, 15% of the population is under 6 years of age. Darbhanga is a place where people of different languages and religions live. There are many lingual minorities which have contributed to the development of Darbhanga.
Climate
Darbhanga has a humid subtropical climate (Köppen climate classification Cwa).
Geography
Darbhanga is located in the northern part of Bihar.
Transport
Darbhanga is well connected via rail and road services.
Railways
Darbhanga Junction is one of the oldest Railhead of North Bihar, It's a A1 category railway junction and a model station on the East Central Railway and is one of the highest earning most important railway junction in zone and in state, Darbhanga is the busiest station of Samastipur Division as it is connected directly to all the major cities of India, viz., Kolkata, Delhi, Bangalore, Mumbai, Amritsar, Patna, Nagpur, Kanpur, Ranchi, Pune, Guwahati, Bhubaneshwar, Ahmedabad, Hyderabad, Chennai, Raipur, Bilaspur, Lucknow, Varanasi, Siwan, Gorakhpur, Guwahati, Raxaul, Mysore, Ajmer Bangaluru etc. About the beginning of railway in Darbhanga and its neighboring areas The Imperial Gazetteer of India, v. 11, p. 158/159. says:
"The famine of 1874 gave a great impetus to the construction of railways, and the District is on the whole well off in the matter of com- munications. Its south-west corner is traversed for 29 miles by the main line of the Bengal and North-Western Railway, and also by 25 miles of the new chord-line from Hajipur to Bachwara, which runs parallel to the Ganges embankment from east to west. From Samastipur a line runs to Darbhanga town and there branches off in two directions, the first north-west to Sitamarhi through Kamtaul and Jogiara, and the other due east to Khanwa Ghat on the Kosi (Old streem) near Pratapganj The total length of the line within the District is 146 miles.Most of the earthwork for a line from Sakri to Jaynagar on the Nepal frontier was completed as a relief work during the famine of 1897 ; and the line,
which has now been opened, should tap a large grain supply from Nepal".
The Darbhanga Junction connects very large part of North Bihar and Tarai of Nepal with rest of India as major Rail head. It is the main station of Darbhanga & Madhubani. Some popular trains from or via Darbhanga:
Bagmati Superfast Express to Mysore City
Bihar Sampark Kranti Superfast to New Delhi
Jaynagar – Puri Express to Puri
Pawan Express to Lok Manya Tilak Terminal
Swatantrata Sainani Express to New Delhi
Maithili Express to Kolkata Chitpur
Darbhanga – Secunderabad to Secunderabad
Gyan Ganga Express to Pune
Sabarmati Express to Ahmedabad
Jivachh Link Express to Guwahati
Raxaul – Hyderabad Express to Hyderabad
Janaki InterCity Express to Saharsa
Jan Nayak Express to Amritsar
Shaheed Express to Amritsar
Sarayu Yamuna Express to Amritsar
Karmabhoomi Express to Mumbai Lokmanya Tilak Terminus
Jnsadharan Express to Ahmedabad
Mithilanchal Express to Kolkata Chitpur
Darbhanga – Howrah Express to Howrah
Raxaul – Howrah Express to Howrah
Sitamarhi – New Jalpaiguri Express to New Jalpaiguri (Siliguri)
Jaynagar-Anand Vihar Garib Rath to Delhi
One more railway station of the city is known as Laheriasarai Railway Station. Laheriasarai is famous for the Lah(Lahthi). Gangasagar express no 13185 & 13186 viz stops there.
Roadways
Darbhanga is connected to other parts of India by National Highway 27, National Highway 527B and Bihar State highways 50, 56, 88 and 75. Darbhanga is also connected to the Madhubani which is located at Nepal border and Sitamarhi.
East-West Corridor expressway, which connects the Porbandar, Gujarat to Silchar, Assam passes through Darbhanga which provides greater connectivity for trade purposes.
The city has two bus stands – Darbhanga Bus Stand and Laheriasarai Bus Stand – and a new interstate bus stand is under construction for the city. Bus services are available from Darbhanga to all the nearby major cities viz. Patna, Gaya, Kolkata, Purnia, Bhagalpur, Muzaffarpur, Ranchi, Jamshedpur.
Local transport
For local transport, the commuters have the options of city bus and auto-rickshaw. Auto rickshaws are the popular mode of local commuting. The City Bus Service is also in the city by BSRTC. Low-floor buses are also proposed for the city by Central Govt.
Airport
Darbhanga AirForce station is the longest and most modern runway airport of Bihar capable to land any type of fighter plane used by Indian Air Force, This AF base is owned and operated by the Indian Air Force at present. This AF base come under Central Air Command of Indian Air Force, It is spread over a 200-acre area near Darbhanga city. It was built exclusively for the use of Maharajah of Darbhanga's aeroplanes but during Indo-China war Government of India took control of this Airport and handed over to Indian Air force. Since then this Airport is known as Darbhanga AF Station.
Darbhanga Aviations was a private Indian airline started in 1950 by Maharaja Kameshwar Singh of Darbhanga. It had three aircraft and became defunct by 1962.
Media and communications
All India Radio has a 20 kW medium-wave radio station in Darbhanga which transmits various programs of mass interest and cover a part of Noth Bihar and terai of Nepal. Another DAS transmitter of 20 kW MW is expected to start soon who will replace existing analog transmitter in future. Doordarshan has one DD National and one DD News LPT relay transmitters. Darbhanga still doesn't have a FM transmitter yet.
Education
Education level in Darbhanga is rapidly increasing and Darbhanga has many scholars in most of field of education.
Dental Colleges
Mithila Minority Dental College & Hospital
Saryu Dental College & Hospital, Laheriasarai
Medical colleges
Darbhanga Medical College and Hospital
University
IGNOU Regional Centre
Lalit Narayan Mithila University
Kameshwar Singh Darbhanga Sanskrit University
Maulana Azad National Urdu University, (MANUU)
Engineering and technology colleges
Women's Institute of Technology
Darbhanga College of Engineering (JMIT)
Polytechnic colleges
Darbhanga Polytechnic (Bihar Govt)
MANUU Polytechnic (A Central University branch)
INDUSTRIAL TRAINING INSTITUTE (I T I)colleges
Govt. I T I DARBHANGA
Govt WITI DARBHANGA
IMARAT MUJIBIAH TECHNICAL INSTITUTE,(IMTI) MAHDAULI, DARBHANGA (ESTD.-1995)
Mithila Private Industrial Training Institute Mabbi Darbhanga
MANUU, I T I, Chandan Patti, Darbhanga
AYUB ITI SHAHBAZPUR SHISHO DARBHANGA
Management institute and college
Institute of Business Management, Delhi More, Bela, On East-West Corridor (LNMU)
Deptt. of MBA, LNMU
Law college
C M LAW College Darbhanga (LNMU)
Teacher training colleges
Dr Zakir Hussain Teacher's Training College
Oriental College of Education
Swami Vivekananda B.Ed. Teacher's Training College
Mithila B.Ed. college Darbhanga
MANUU, College of Teacher Education, Chandan Patti, Darbhanga
Colleges
C. M. Science College, Darbhanga
C. M. College
Kunwar Singh College
Lohia Charan Singh (LCS)
Marwari College
Millat College
M.R.M College
Maharaja Lakshmeswar Singh Memorial College, Darbhanga
M.K. College, Laheriasarai
Nagendra Jha Mahila College
Schools
+2 Purvanchal High School
Manas International School
Holy Cross School
New Era Public School, Darbhanga
Jawahar Navodaya Vidyalaya, Pachadhi
Jesus & Mary Academy
Laheraisarai Public School
Madonna English School
Marwari high school
M L Academy
M.R. Public School, Chandih
Raj High School
Rose Public School
Shafi Muslim High School
Woodbine Modern School
Kendriya Vidyalaya
Don Bosco School
D.A.V Public School
Gyan Bharti Public School
Iqra Academy
S S Internation School, Karjapatti
Dr.R.L.R. Public School
Jay Bharat High School, Gandhi nagar
Adarsh High School, Atihar
Sarvoday High School, Madarpura
St. Joseph School, Milan Chowk, Kilaghat
Alhira Public School, Raham Khan
Gyan sarita public school, Ruhellaganj
Kamran MANUU Model School, Chandan Patti, Laheria sarai, Darbhanga
Ramashray Roy Public School, Balbhadrapur, Laheriasarai, Darbhanga
Al-Qalam Academy, Jamalpur, Darbhanga
+2 Ram Julum High School,Keoti
Notable people From Darbhanga
Badri Narain Sinha, poet-critic, and formerly of Indian Police Service (1952 batch)
Bibhutibhushan Mukhopadhyay, Bengali author
Binod Bihari Verma, Maithili littérateur
Chandranath Mishra Amar
Narayan Dass – First M.P from Darbhanga Central
Gangesha Upadhyaya – Mathematician
Gonu Jha
Kirti Azad – Member of Parliament,1983 world cup cricket winning team member.
Yamuna Karjee – Indian independence activist
Maharaja Lakshmeshwar Singh – King Of Darbhanga
Sir Maharaja Rameshwar Singh – King of Darbhanga, philanthropist.
Maharaja Sir Kameshwar Singh – last ruler of Darbhanga Raj, industrialist, philanthropist
M J Warsi – Lingui
Sanjay Mishra – Bollywood actor
Sultan Ahmad – Ex- MLA Darbhanga Town
Nagarjun – Maithili Poet
Nagendra Nath Jha – Diplomat
Nigamanand – Hindu seer
Parmanand Jha – Vice President of Nepal
Prem Shankar Jha – Writer
Rafiuddin Raz – Pakistani poet
Amarnath Gami – Political Leader
Imtiaz Ali – Film Director, hails from Darbhanga
Ram Gopal Bajaj – Film
Hukmdev Narayan Yadav – Member Of Parliament
Sriti Jha – T.V actress
Lakshmi Kant Jha – Eighth Governor of The RBI
Shariq Us Sabah – Writer
Tochi Raina – Bollywood Singer
Udayana – Philosopher
Dhanik Lal Mandal – Former Governor of Haryana
Rakesh Ranjan Kumar - Film Director
Ramnath Goenka – Journalist
Kaveri Jha – Film actress
Prabhat Jha – Member of Parliament
Nigamananda Saraswati – Hindu seer
Vidyapati- Great maithili poet and devotee of lord shiva
Lalit Narayan Mishra-Pioneer of modern Darbhanga, former Railway Minister
[Ashwini jha] -the legend of dharbhanga and a proud bihari
References
Darbhanga Wikipedia
(Text) CC BY-SA