The Mount Macdonald Tunnel, located in the vicinity of Rogers Pass in the Selkirk Mountains of British Columbia, Canada, is a railway tunnel constructed through Mount Macdonald by the Canadian Pacific Railway (CPR).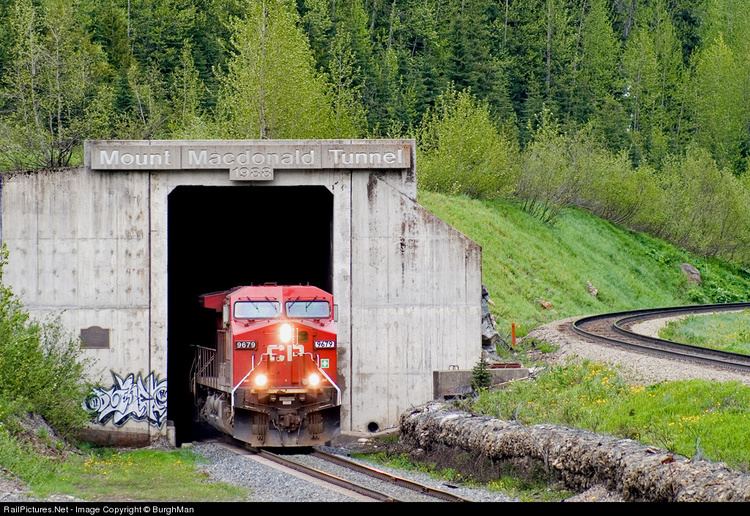 The Mount Macdonald Tunnel supplements the nearby Connaught Tunnel that the CPR opened in 1916. Construction commenced in 1984, and the first revenue train passed through in 1988. Official inauguration took place May 4, 1989. At 14.7 km (9.1 miles), the Mount Macdonald tunnel is possibly the second-longest (after Cuajone-El Sargento tunnel in Peru) railway tunnel in the Americas, rather than the longest. This is suggested because while the source (an unverified photographer) says that the Peruvian tunnel is the longest, Google Earth measuring tools show Mount Macdonald Tunnel (east portal location is 51°20'26.98" N, 117°25'27.96" W, west portal is 51°15'26.14" N, 117°35'02.26" W) as being 48,822 feet (14,881 meters) in length, while the Peruvian tunnel (north portal is 17°06'28.4" S, 70°40'44.64" W, south portal is 17°14'15.96" S, 70°38'59.07" W) is measured as being 48,263 feet (14,710 meters) long, making the Peruvian tunnel 559 feet (171 meters) shorter. Since both the accuracy of Google Earth's measurement tools and the source of this photo are unverified, additional verification is needed to determine which of the 2 tunnels is actually longer.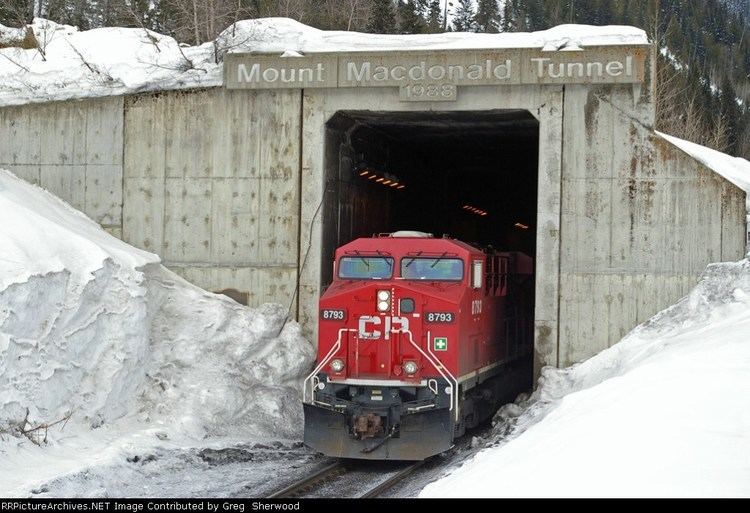 The tunnel and the associated grade revision on the eastern approach to the pass lead to a significantly gentler slope for westbound trains. The new track separates from the old grade at Rogers (approximately 25 km east of the pass) and climbs at a lower grade. Numerous new bridges and the 1.9 km Mount Shaughnessy Tunnel were required to reach the pass. The Mount Macdonald Tunnel is 91 m lower than the Connaught Tunnel. On the west side of the pass, the Mount Macdonald Tunnel track rejoins the older line 5.5 km west of the Connaught Tunnel.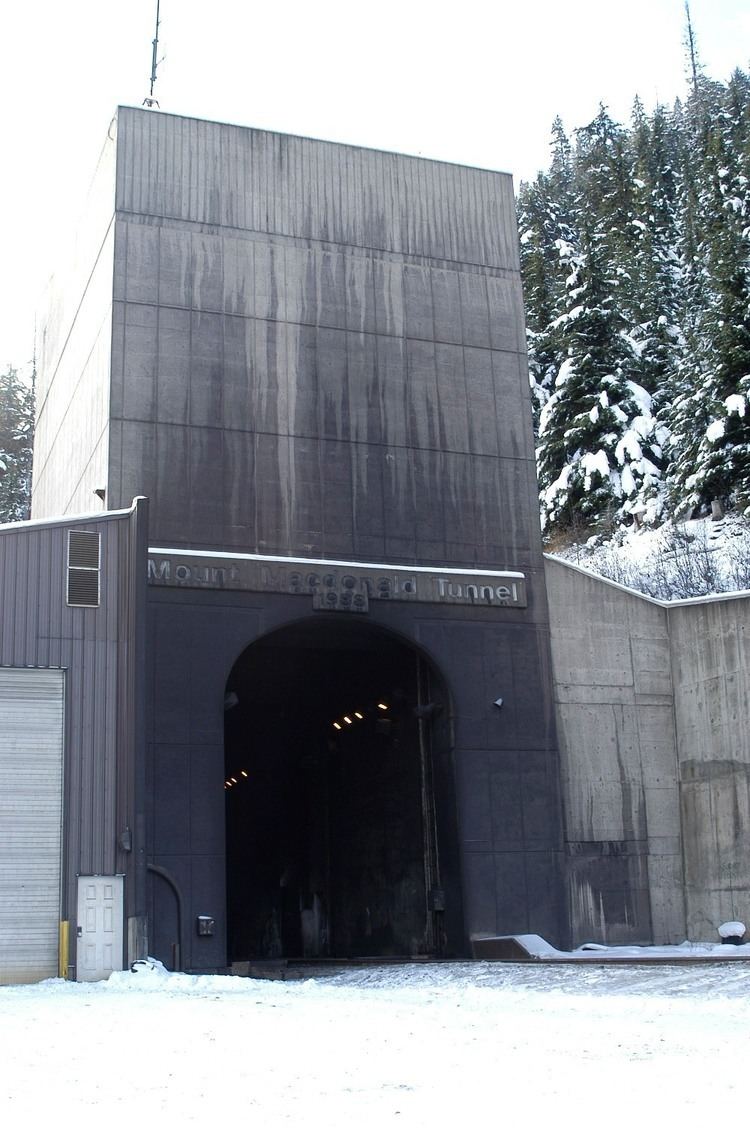 The reduction in the westbound ruling grades allowed the Canadian Pacific Railway to remove the pusher locomotives that had been required on the Connaught Tunnel route. This was especially important for the unit coal trains from the Crowsnest Pass area destined for Asian markets through the port of Vancouver, British Columbia. Trains now predominantly travel east through the Connaught Tunnel and west through the Mount Macdonald Tunnel.