Occupation

Actress, singer




Role

Actress




Name

Michelle Dockery





Known for

Downton Abbey


Years active

2000–present




Height

1.73 m







Born

15 December 1981 (age 41) (

1981-12-15

) Rush Green, London, England


Partner(s)

John Dineen (2013-2015, his death)




Parents

Michael Dockery, Lorraine Dockery




Siblings

Joanne Dockery, Louise Dockery




Education

Chadwell Heath Academy, Guildhall School of Music and Drama


Movies and TV shows

Downton Abbey, Non‑Stop, Self/less, Terry Pratchett's Hogfather, Anna Karenina


Similar People

Laura Carmichael, Hugh Bonneville, Elizabeth McGovern, Joanne Froggatt, Dan Stevens
Michelle dockery and dan stevens
Michelle Suzanne Dockery (born 15 December 1981) is an English actress and singer. She is most widely known for her performance as Lady Mary Crawley in the ITV (UK) and PBS (U.S.) television period drama series Downton Abbey (2010–15), for which she was nominated for three consecutive Emmy Awards in the category for Outstanding Lead Actress In Drama Series, and a Golden Globe Award nomination. She made her professional stage debut in His Dark Materials in 2004. For her role as Eliza Doolittle in the 2007 London revival of Pygmalion, she was nominated for the Evening Standard Award.
Contents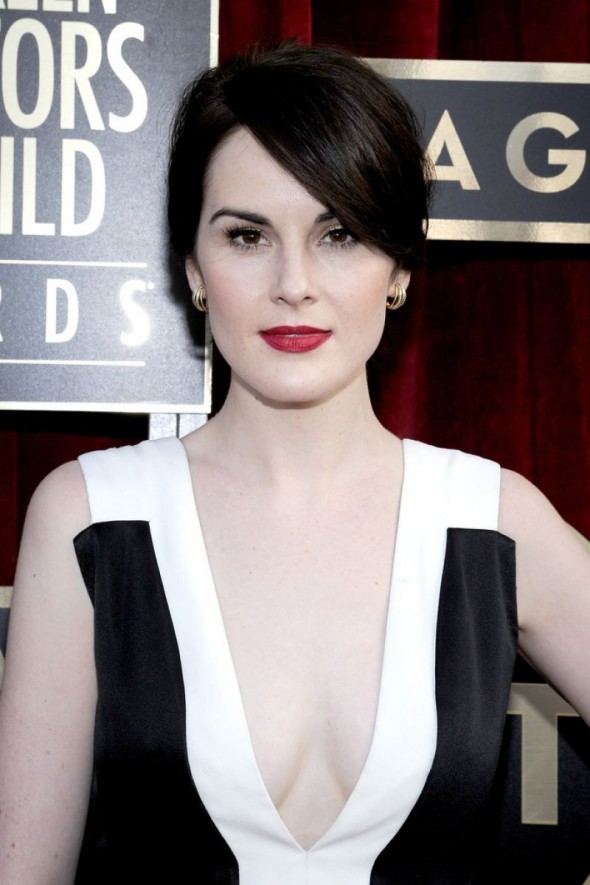 For her role in the 2009 play Burnt by the Sun, she earned an Olivier Award nomination for Best Supporting Actress. Her other notable stage credits include Pillars of the Community (2005) and Hamlet (2010). She has also appeared in the films Hanna (2011), Anna Karenina (2012) and Non-Stop (2014).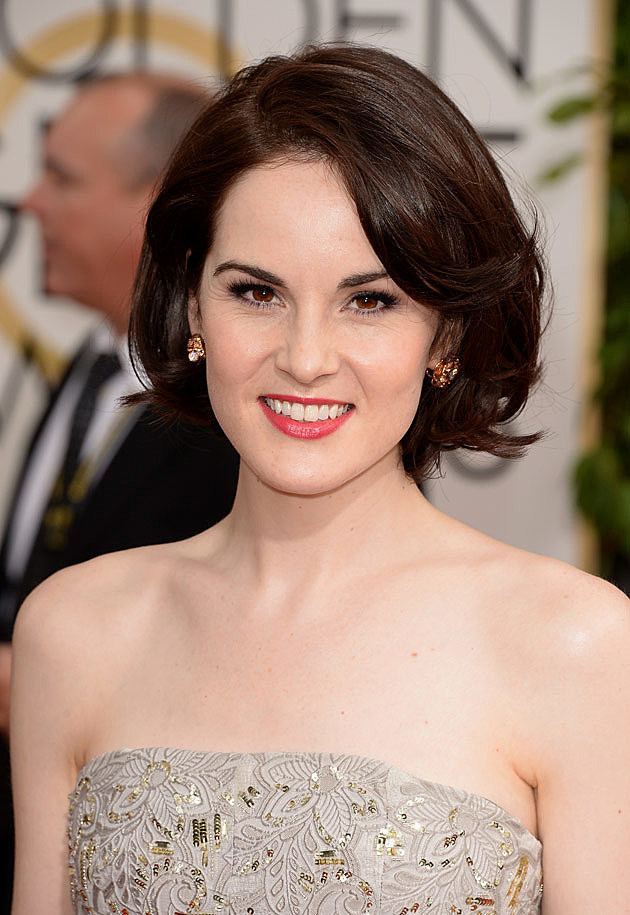 As of late autumn 2016, Dockery is portraying the lead role of a drug-addicted, alcoholic, American con artist in the U.S. drama series Good Behavior on the U.S. basic-cable network TNT.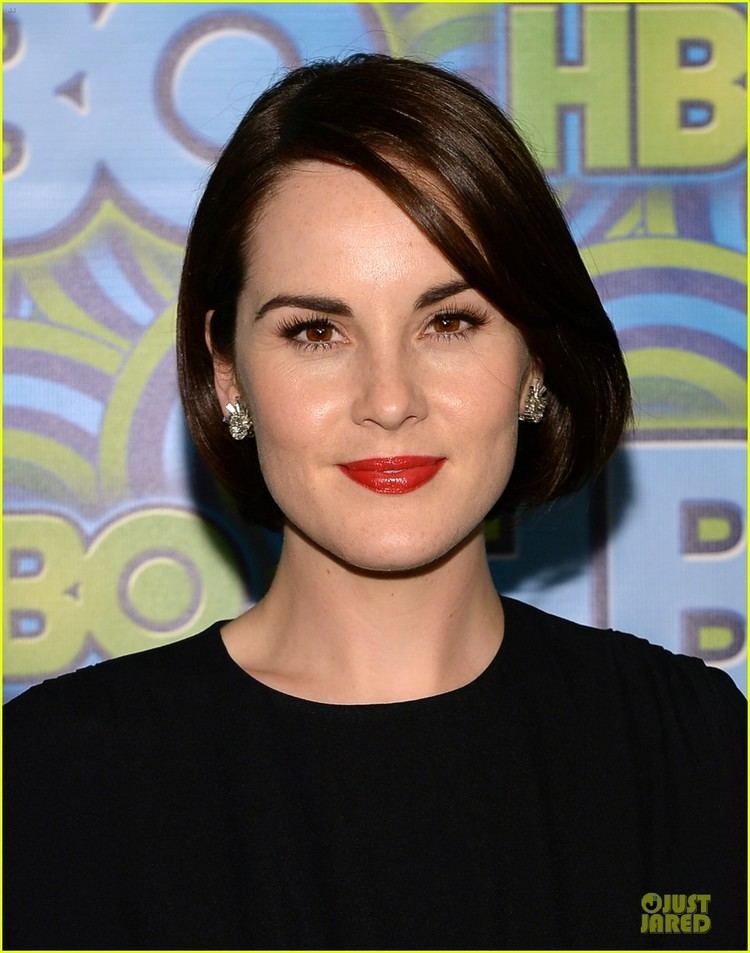 Michelle Dockery Sinks from Downton Abbey Nobility to a Drug Addict Thief
Early life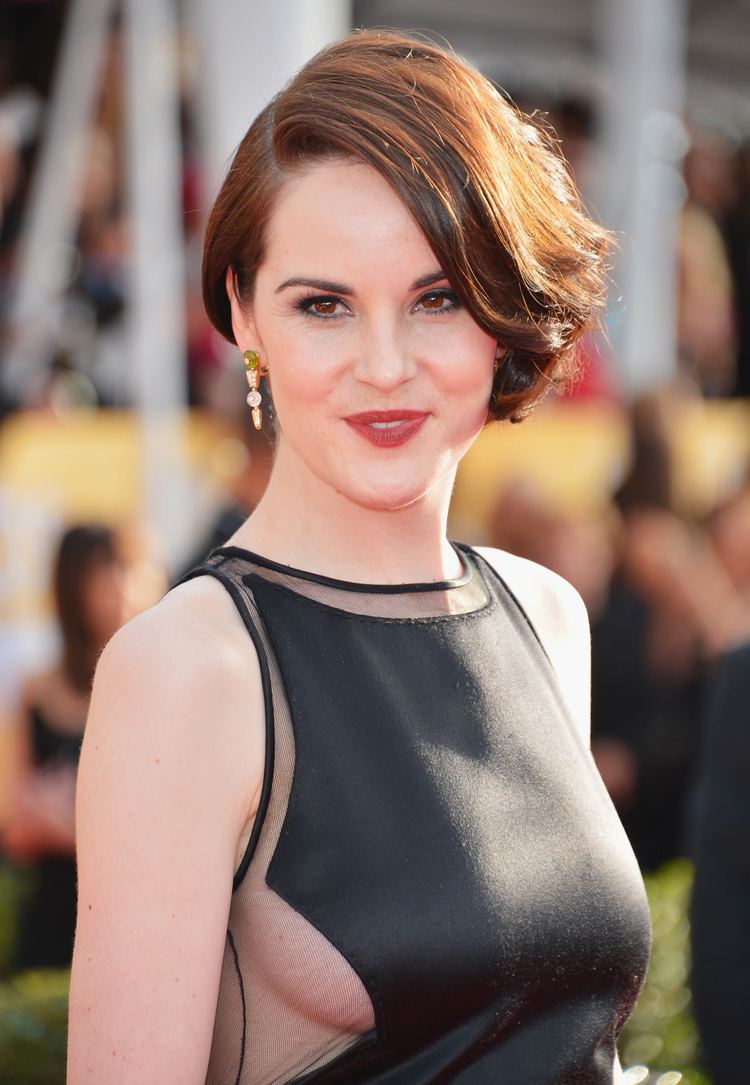 Dockery was born at Rush Green Hospital in Rush Green, London, to Lorraine (née Witton) and Michael Francis Dockery, an Irish former lorry driver and later an environmental analyst. She grew up in Romford, in East London, and she still has traces of an Estuary accent. She says, "I'll never sound like Lady Mary, although my Essex accent has softened over the years. But it comes back if I've had a couple of drinks or if I am around my family".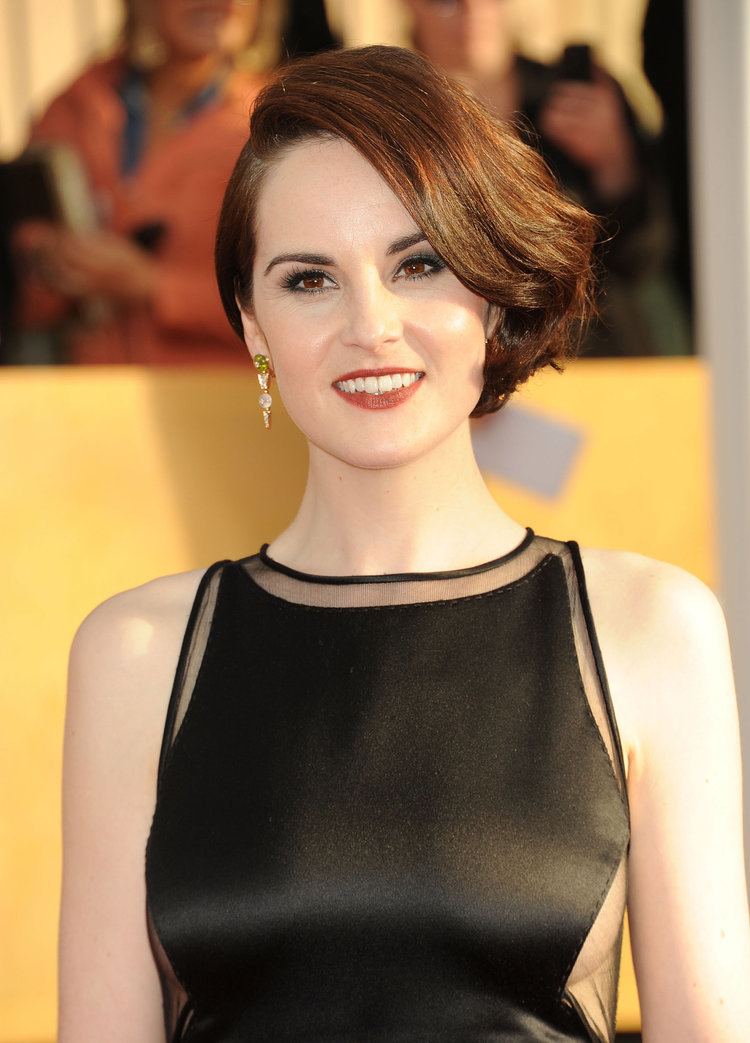 Dockery has two older sisters, Louise and Joanne. She was educated first at Chadwell Heath Academy, and later at the Finch Stage School.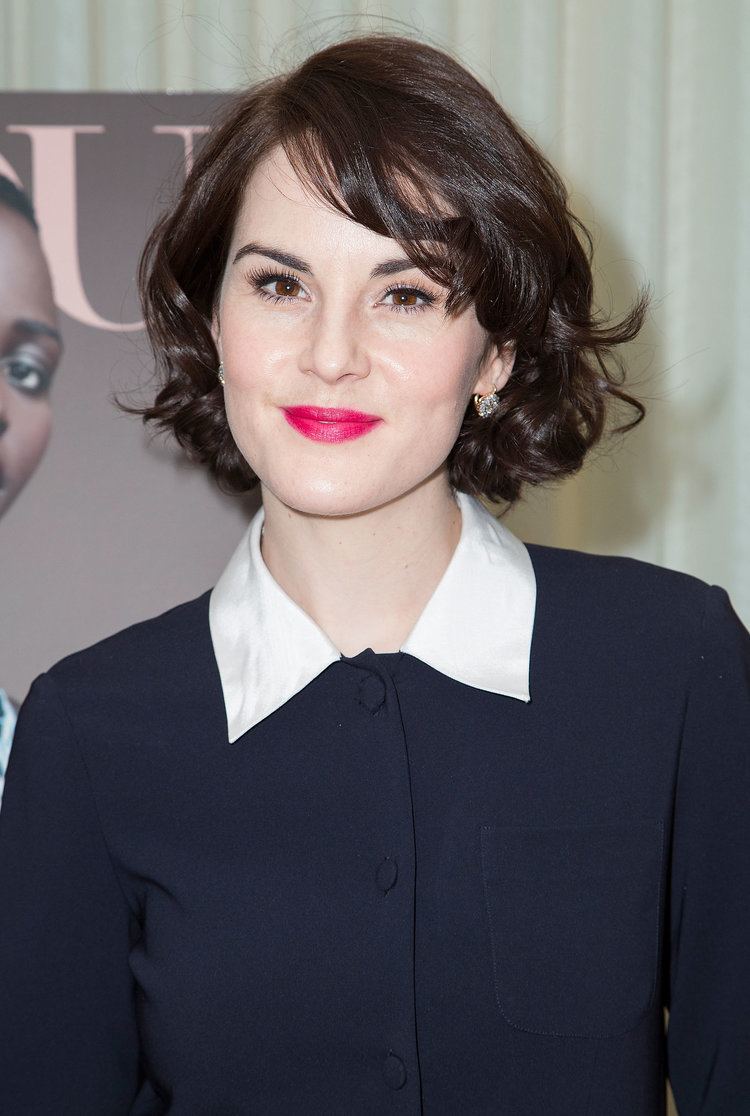 Dockery confirms in an 2017 interview with Parade that if you asked her parents when she began performing they would answer that it was when she was 2 or 3 years old. "I wanted to entertain from such a young age, doing impersonations and putting on plays with my sisters," says Dockery. "I always had it in me and loved it." She remembers being 9 and performing for family members when they came to visit.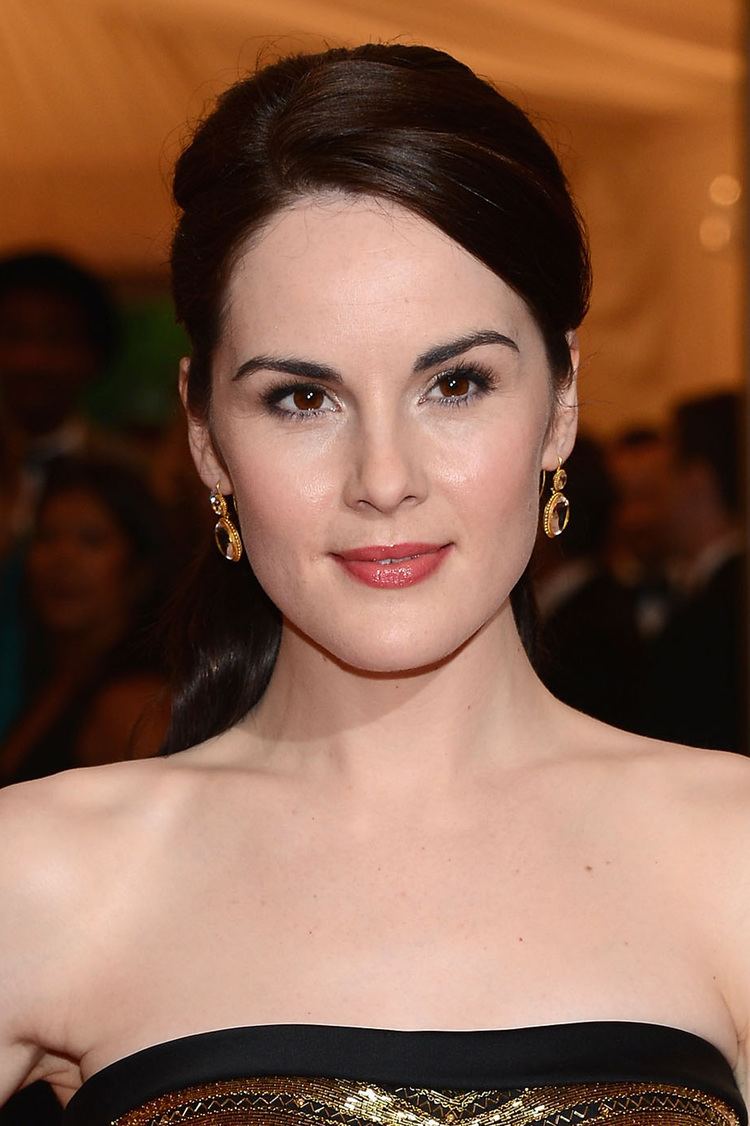 After her A Levels, she enrolled at the Guildhall School of Music & Drama, where she was awarded the Gold Medal for Drama at her graduation in 2004.
Stage
Dockery was a member of the National Youth Theatre. She made her professional debut in His Dark Materials at the Royal National Theatre in 2004. In 2006, she was nominated for the Ian Charleson Award for her performance as Dina Dorf in Pillars of the Community at the National Theatre. She appeared in Burnt by the Sun at the National Theatre, for which she received an Olivier Award nomination for Best Supporting Actress.
She won second prize at the Ian Charleson Awards for her performance as Eliza Doolittle in Peter Hall's production of Pygmalion at the Theatre Royal, Bath, which toured the UK and transferred to The Old Vic in 2008, and for the same production was nominated Best Newcomer at the Evening Standard Awards 2008.
In 2010, she played Ophelia in Hamlet at the Crucible Theatre alongside John Simm.
Film and television
Dockery made her television debut as Betty in Fingersmith in 2005. In 2006, she starred as Susan Sto Helit in a two-part adaptation of Terry Pratchett's novel Hogfather. In 2008, Dockery played Kathryn in Channel 4's The Red Riding Trilogy and played the guest lead of tormented rape victim Gemma Morrison in BBC's Waking the Dead. In 2009, she appeared in the two-part Cranford Christmas special for the BBC, and she also starred as the lead character, as the young governess, in a modernised BBC adaptation of The Turn of the Screw with her future Downton Abbey co-star Dan Stevens, in the role of her psychiatrist.
Dockery came to public prominence in 2010 when she played Lady Mary Crawley in Julian Fellowes' series Downton Abbey. Downton Abbey was filmed from February–August 2010-15. The series was broadcast on ITV September–November, with a special Christmas night episode for Series 2-6 in 2011-15, with a later airing schedule in the U.S. for PBS.
For her role as Lady Mary Crawley in the Downton Abbey series, Dockery received three consecutive Emmy Award nominations in the category for Outstanding Lead Actress In Drama Series - 2012, 2013, and 2014. She also earned a Golden Globe nomination in 2013.
Dockery's first big screen role was as False Marissa in Hanna (2011). In 2012, she appeared as Princess Myagkaya in the film adaptation of Anna Karenina and starred with Charlotte Rampling in a two-part dramatisation of William Boyd's spy thriller Restless on BBC One. In January 2014, she appeared in the action thriller feature film Non-Stop alongside co-stars Liam Neeson, Julianne Moore, and Lupita Nyong'o.
In 2014, Dockery was made Fellow of the Guildhall School in recognition of her achievements in television. In 2014, Dockery was listed in The Sunday Times Britain's 500 Most Influential People, which is a compilation of the most significant individuals in the UK who have demonstrated outstanding qualities of influence, achievement and inspiration.
A departure from her portrayal as Lady Mary in Downton Abbey, Dockery advanced her Hollywood career with a 2015 performance in sci-fi thriller feature film Self/less with Ryan Reynolds.
Beginning in November 2016, Dockery stars in the lead role of Letty Raines in Good Behavior, an American drama series based on the novella series by Blake Crouch. Letty is a drug-addicted thief and con-artist who, released early from prison on good behavior, is attempting to get her life under control. This is complicated by a chance meeting and subsequent entanglement with a charismatic hitman, played by Juan Diego Botto. The 10-episode first season, airing on U.S. basic-cable network TNT, was filmed in and around Wilmington, North Carolina. In January 2017, the show was picked up for a second season.
In 2017, Dockery stars alongside Jim Broadbent, Charlotte Rampling, Harriet Walter, and Emily Mortimer in the upcoming British film The Sense of an Ending from CBS Films, based on the Booker-winning novel of the same name by Julian Barnes. She plays Susie Webster, the daughter of Tony Webster (Jim Broadbent), a man who lives in quiet unquestioning solitude until he confronts secrets of his past. "The film is a beautiful adaptation of the book which I love. And I jumped at the chance to work with director Ritesh Batra, who also filmed The Lunchbox (2013)", explains Dockery.
Music
Dockery is a trained singer. She sang at the 50th Anniversary of Ronnie Scott's Jazz Club in London and has occasionally sung with Sadie and the Hotheads, a band formed by Elizabeth McGovern, who played her mother in Downton Abbey. Dockery cites her musical influences as Peggy Lee, Melody Gardot and Billie Holiday in her more melancholy moods. In 2014, she revealed her music influences varied from the likes of Oasis to Joni Mitchell and Frank Sinatra, noting that, "My family bought me some old vinyl records for my 30th birthday, so I'm gradually building my own collection. "I've got some Joni Mitchell, Oasis and the Doors, old standards like Frank Sinatra and Nina Simone, and then what I listened to as a teen", she confirmed to the Mirror UK.
Charity work
On World Humanitarian Day 2014, Oxfam announced Dockery as its first ever Humanitarian Ambassador. Dockery is also a patron of Changing Faces and supports a host of other charities.
In 2014, along with 8 other A-list stars, Dockery was featured in an exclusive short film for Stand Up to Cancer, spreading the urgent message that we need to act now to accelerate new cancer treatments to UK patients and save more lives.
Personal life
Dockery's fiancé John Dineen died of a rare form of cancer on 13 December 2015, at Marymount Hospice in Cork, Ireland, with Dockery at his bedside - where he was being cared for in recent weeks. Originally from Waterfall near Cork city, Dineen had been working with the FTI Consulting firm in London when he was diagnosed with the illness. Dineen was aged 34 at the time of his passing. Her relationship with Dineen is thought to have begun in September 2013 after they were introduced by the Irish actor Allen Leech, who starred alongside Dockery in Downton Abbey. The couple were first pictured together as they holidayed in Venice, Italy, during that year's 70th International Venice Film Festival. The family appealed for privacy as they made the final preparations for a private funeral service in Cork, "The family is very grateful for the support and kindness they have received but would kindly request that they are left to grieve in private", a spokeswoman for the actress said.
The couple had made headlines earlier in 2015, when it was reported that Dockery was showing off a diamond ring to her co-stars during screen tests. But they guarded their privacy closely, with Dockery only briefly referencing Dineen in an interview more than a year ago when she said she had a "wonderful man in my life from Ireland". In an interview with Red Magazine, published in November 2015, she also spoke of the security her relationship brought her. "I've got people around me who I can turn to for advice: my mum, and my partner, John. But, at this stage, my instincts are pretty good", she said. Leech has said of introducing the pair: "John's like family to me and I knew he'd really get on with Michelle. She's a great girl – probably as far from Lady Mary as you could imagine".
In 2016, Dockery has praised her family and friends with helping her cope following her fiance's death. Confirming in an interview with The Sunday Telegraph, that it is not something she wants to talk about, but she allows that family and friends helped her through the dark time following Dineen's death. "No one I would name because I am very private about my private life", she says, "But friends and family see you through the most difficult times." Acting, too, served as a "release" and "Home is wherever I'm working at the moment - For the last year I have moved around a lot and hopefully I will be in Wilmington again," she confirmed. "I just enjoy acting, whatever area – theatre, film, television."
Filmography
Actress
-
Please Don't Feed the Children (pre-production)
-
This Town (TV Series) (filming)
- Episode #1.6
- Episode #1.5
- Episode #1.3
- Episode #1.4
- Episode #1.2
- Episode #1.1
-
Boy Kills World (completed)
as
Melanie Van Der Koy
2020
Amphibia (TV Series)
as
Lady Olivia
- The Hardest Thing (2022) - Lady Olivia (voice)
- All In (2022) - Lady Olivia (voice)
- The Three Armies/The Beginning of the End (2022) - Lady Olivia (voice)
- Spider-Sprig/Olivia & Yunan (2021) - Lady Olivia (voice)
- Hop 'Til You Drop/Turning Point (2021) - Lady Olivia (voice)
- True Colors (2021) - Lady Olivia (voice)
- The Sleepover to End All Sleepovers/A Day at the Aquarium (2020) - Lady Olivia (voice)
- Scavenger Hunt/The Plantars Check In (2020) - Lady Olivia (voice)
- Marcy at the Gates (2020) - Lady Olivia (voice)
2022
Downton Abbey: A New Era
as
Lady Mary
2022
Anatomy of a Scandal (TV Mini Series)
as
Kate Woodcroft
- Episode #1.4 (2022) - Kate Woodcroft
- Episode #1.2 (2022) - Kate Woodcroft
- Episode #1.5 (2022) - Kate Woodcroft
- Episode #1.6 (2022) - Kate Woodcroft
- Episode #1.3 (2022) - Kate Woodcroft
- Episode #1.1 (2022) - Kate Woodcroft
2020
Defending Jacob (TV Mini Series)
as
Laurie Barber
- After (2020) - Laurie Barber
- Job (2020) - Laurie Barber
- Wishful Thinking (2020) - Laurie Barber
- Visitors (2020) - Laurie Barber
- Damage Control (2020) - Laurie Barber
- Poker Faces (2020) - Laurie Barber
- Everything Is Cool (2020) - Laurie Barber
- Pilot (2020) - Laurie Barber
2019
The Gentlemen
as
Rosalind Pearson
2019
Downton Abbey
as
Lady Mary
2019
Tuca & Bertie (TV Series)
as
Lady Netherfeld
- The Deli Guy (2019) - Lady Netherfeld (voice)
2016
Good Behavior (TV Series)
as
Letty Raines
- Letty Raines, in the Mansion, with the Gun (2017) - Letty Raines
- And I Am a Violent Criminal (2017) - Letty Raines
- Stay Beautiful (2017) - Letty Raines
- Don't Thank God, Thank Me (2017) - Letty Raines
- It's No Fun If It's Easy (2017) - Letty Raines
- You Could Discover Me (2017) - Letty Raines
- I Think It's a Sign (2017) - Letty Raines
- Because I'm Mrs. Claus (2017) - Letty Raines
- I Want You to Leave a Person Alive for Once (2017) - Letty Raines
- The Heart Attack Is the Best Way (2017) - Letty Raines
- All the Things (2017) - Letty Raines
- For You I'd Go with Strawberry (2017) - Letty Raines
- It Still Fits Bitch (2016) - Letty Raines
- The Ballad of Little Santino (2016) - Letty Raines
- We Pretend We're Stuck (2016) - Letty Raines
- Beautiful Things Deserve Beautiful Things (2016) - Letty Raines
- Your Mama Had a Hard Night (2016) - Letty Raines
- From Terrible Me (2016) - Letty Raines
- Only the Best for Mrs. Diaz (2016) - Letty Raines
- So You're Not an English Teacher (2016) - Letty Raines
2017
Godless (TV Mini Series)
as
Alice Fletcher
- Homecoming (2017) - Alice Fletcher
- Shot the Head off a Snake (2017) - Alice Fletcher
- Fathers & Sons (2017) - Alice Fletcher
- Wisdom of the Horse (2017) - Alice Fletcher
- The Ladies of La Belle (2017) - Alice Fletcher
- Dear Roy- (2017) - Alice Fletcher
- An Incident at Creede (2017) - Alice Fletcher
2017
Angie Tribeca (TV Series)
as
Victoria Nova
- Turn Me On, Geils (2017) - Victoria Nova
2017
The Sense of an Ending
as
Susie Webster
2010
Downton Abbey (TV Series)
as
Lady Mary Crawley
- Christmas Special (2015) - Lady Mary Crawley
- A Moorland Holiday (2014) - Lady Mary Crawley
- The London Season (2013) - Lady Mary Crawley
- A Journey to the Highlands (2012) - Lady Mary Crawley
- Christmas at Downton Abbey (2011) - Lady Mary Crawley
2014
Tough Justice (Video short)
2013
Family Guy (TV Series)
as
British Woman
- Boopa-dee Bappa-dee (2013) - British Woman (voice)
2012
American Dad! (TV Series)
as
Narrator
- National Treasure 4: Baby Franny: She's Doing Well - The Hole Story (2012) - Narrator (voice)
2012
Restless (TV Movie)
as
Ruth Gilmartin
2012
Anna Karenina
as
Princess Myagkaya
2012
The Hollow Crown (TV Series)
as
Kate Percy
- Henry IV, Part 2 (2012) - Kate Percy
- Henry IV, Part 1 (2012) - Kate Percy
2012
Out of Time (Short)
as
Christine
2010
Shades of Beige (Short)
as
Jodie
2010
Spoiler (Short)
as
Goth Girl
2009
The Turn of the Screw (TV Movie)
as
Ann
2009
Cranford (TV Series)
as
Erminia Whyte
- Return to Cranford: Part Two - October 1844 (2009) - Erminia Whyte
- Return to Cranford: Part One - August 1844 (2009) - Erminia Whyte
2009
Waking the Dead (TV Series)
as
Gemma Morrison
- End of the Night: Part 2 (2009) - Gemma Morrison
- End of the Night: Part 1 (2009) - Gemma Morrison
2009
The Courageous Heart of Irena Sendler (TV Movie)
as
Ewa Rozenfeld
2009
Red Riding: The Year of Our Lord 1974 (TV Movie)
as
Kathryn Tyler
2009
Red Riding: The Year of Our Lord 1983 (TV Movie)
as
Kathryn Tyler
2008
Heartbeat (TV Series)
as
Sue Padgett
- Take Three Girls (2008) - Sue Padgett
2008
Poppy Shakespeare (TV Movie)
as
Dawn
2007
Dalziel and Pascoe (TV Series)
as
Aimee Hobbs
- Project Aphrodite: Part 2 (2007) - Aimee Hobbs
- Project Aphrodite: Part 1 (2007) - Aimee Hobbs
2007
Consent (TV Movie)
as
Mel
2006
Hogfather (TV Movie)
as
Susan / Death of Rats (as Michelle Dockery, Dorckey Hellmice)
2005
Fingersmith (TV Mini Series)
as
Betty
- Episode #1.3 (2005) - Betty
Soundtrack
2011
Downton Abbey (TV Series) (performer - 2 episodes)
- A Moorland Holiday (2014) - (performer: "Silent Night" - uncredited)
- Episode #2.4 (2011) - (performer: "If You Were the Only Girl (In the World)" - uncredited)
Thanks
2015
Queen of Earth (special thanks)
Self
2019
Hollywood Insider (TV Series)
as
Self
- Come Behind the Scenes of 'Downton Abbey: A New Era' - Making of - Hugh Bonneville, Michelle Dockery (2022) - Self
- Michelle Dockery on 'Downton Abbey: A New Era' In-Depth Scoop & Reactions - Behind the Scenes (2022) - Self
- Q&A with Reactions from 'The Gentlemen' (2020) - Self
- Come Behind the Scenes of 'The Gentlemen' (2020) - Self
- In-Depth Scoop with Michelle Dockery on 'The Gentlemen' (2020) - Self
- Full Commentary on 'The Gentlemen' (2020) - Self
- Behind The Scenes: Downton Abbey (2019) - Self
- Reaction from Stars on Downton Abbey (2019) - Self
2022
Today (TV Series)
as
Self - Guest
- Episode dated 16 May 2022 (2022) - Self - Guest
2019
The One Show (TV Series)
as
Self / Self - Guest
- Episode dated 26 April 2022 (2022) - Self
- Episode dated 10 September 2019 (2019) - Self - Guest
2022
London Tonight (TV Series)
as
Self
- Episode dated 25 April 2022 (2022) - Self
2015
Good Morning America (TV Series)
as
Self - Guest
- Episode dated 19 April 2022 (2022) - Self - Guest
- Episode dated 7 December 2015 (2015) - Self - Guest
2016
Live with Kelly and Mark (TV Series)
as
Self - Guest
- Tracee Ellis Ross/Josh Duhamel/Carson Kressley/Michelle Dockery/Dr. Wendy Bazilian (2020) - Self - Guest
- Live's Conquering the Q Week - Day 2 (2020) - Self - Guest
- Live's Bread Club Week/Michelle Dockery (2019) - Self - Guest
- Miles Teller/Michelle Dockery (2017) - Self - Guest
- Guest Co-Host Christian Slater/Tom Hiddleston/Michelle Dockery (2017) - Self - Guest
- Guest Co-Host Chris Hardwick/Jeremy Renner/Michelle Dockery (2016) - Self - Guest
- Joshua Jackson/Michelle Dockery (2016) - Self - Guest
2020
The IMDb Show (TV Series)
as
Self - Guest
- Michelle Dockery (2020) - Self - Guest
2020
How Well Do You Know Your IMDb Page? (TV Series)
as
Self
- Michelle Dockery (2020) - Self
2020
The Graham Norton Show (TV Series)
as
Self - Guest
- Quarantine Show Eight (2020) - Self - Guest
2016
The Tonight Show Starring Jimmy Fallon (TV Series)
as
Self - Guest / Self
- At Home Edition: Anthony Anderson/Michelle Dockery/Gary Clark Jr. (2020) - Self - Guest
- Sarah Paulson/Michelle Dockery/The Lumineers (2019) - Self - Guest
- Jeremy Renner/Michelle Dockery/David Blaine (2016) - Self - Guest
- Shakira Mebarak Ripoll/Michelle Dockery/Guerterrius 'T. Murph' Jackson - Self
2020
Dish Nation (TV Series)
as
Self
- Episode #8.105 (2020) - Self
2020
IMDb on the Scene - Interviews (TV Series)
as
Self - Guest
- The Gentlemen (2020) - Self - Guest
2019
Good Morning Britain (TV Series)
as
Self - Stars in 'The Gentlemen'
- Episode dated 4 December 2019 (2019) - Self - Stars in 'The Gentlemen'
2017
Ok! TV (TV Series)
as
Self
- Episode #5.18 (2019) - Self
- Episode #3.81 (2017) - Self
- Episode #3.73 (2017) - Self
- Episode #3.60 (2017) - Self
2014
Entertainment Tonight (TV Series)
as
Self
- ET's Emmys Blowout! (2019) - Self
- Entertainment Tonight's New Season Is Here (2019) - Self
- Episode dated 26 August 2014 (2014) - Self
2017
The Late Late Show with James Corden (TV Series)
as
Self - Guest
- Michelle Dockery/Max Greenfield/Alessia Cara (2019) - Self - Guest
- Josh Gad/Rachel Bloom/Michelle Dockery/Charlie Puth (2017) - Self - Guest
2013
The View (TV Series)
as
Self - Guest
- Cast of Downton Abbey (2019) - Self - Guest
- The 'Downtown Abbey' Cast/R. Kelly/Nicole 'Snooki' Polizzi and Jenni 'JWoww' Farley & Their Fiances (2013) - Self - Guest
2011
The Jonathan Ross Show (TV Series)
as
Self - Guest
- Stephen Fry/Elizabeth McGovern/Michelle Dockery/Martin Freeman/Craig David/Charli XCX/Christine and the Queens (2019) - Self - Guest
- Christmas Special - Tom Cruise, Simon Bird, Joe Thomas, James Buckley, Blake Harrison, Jessica Brown Findlay, Michelle Dockery, Laura Carmichael and Il Volo (2011) - Self - Guest
2019
Granada Reports (TV Series)
as
Self - Lady Mary Crawley
- 10 September 2019: Evening Bulletin (2019) - Self - Lady Mary Crawley
2019
Lorraine (TV Series)
as
Self - Guest
- Episode dated 10 September 2019 (2019) - Self - Guest
2018
The 70th Primetime Emmy Awards (TV Special)
as
Self - Nominee
2017
CBS This Morning (TV Series)
as
Self - Guest
- Episode dated 7 March 2017 (2017) - Self - Guest
2017
The 23rd Annual Screen Actors Guild Awards (TV Special)
as
Self - Presenter
2017
Skavlan (TV Series)
as
Self - Guest
- Björn Ranelid/Hédi Fried/Michelle Dockery/Bjarte Tjøstheim/The XX (2017) - Self - Guest
2016
Popcorn with Peter Travers (TV Series)
as
Self
- Michelle Dockery (2016) - Self
2015
Late Night with Seth Meyers (TV Series)
as
Self - Guest
- Aaron Eckhart/Michelle Dockery/Margo Price/Atom Willard (2016) - Self - Guest
- Jason Schwartzman/Michelle Dockery/Elle King (2015) - Self - Guest
2016
The 68th Primetime Emmy Awards (TV Special)
as
Self - Presenter
2015
Watch What Happens Live with Andy Cohen (TV Series)
as
Self - Guest
- Michelle Dockery & Allen Leech (2015) - Self - Guest
2015
The Late Show with Stephen Colbert (TV Series)
as
Self - Guest
- Cast of "Downton Abbey"/Adam McKay/Kurt Vile (2015) - Self - Guest
2015
The Talk (TV Series)
as
Self - Guest
- "Downton Abbey" Cast/Robin Quivers (2015) - Self - Guest
2015
Many Beautiful Things (Documentary)
as
Lilias Trotter (voice)
2015
Today at Wimbledon (TV Series)
as
Self - Spectator
- 2015: Day 12 (2015) - Self - Spectator (uncredited)
2015
Wimbledon (TV Series)
as
Self - Spectator
- 2015: Day 12, Part 1 - Ladies' Singles and Men's Doubles Finals (2015) - Self - Spectator (uncredited)
2015
Japan: Earth's Enchanted Islands (TV Mini Series documentary)
as
Self - Narrator
- Hokkaido (2015) - Self - Narrator
- The Southwest Islands (2015) - Self - Narrator (voice)
- Honshu (2015) - Self - Narrator (voice)
2015
BBC News 8pm Summary (TV Series short)
as
Self
- Episode dated 12 March 2015 (2015) - Self
2014
Text Santa 2014 (TV Special)
as
Lady Mary Crawley
2014
The 66th Primetime Emmy Awards (TV Special)
as
Self - Nominee
2014
E! News (TV Series)
as
Self
- Episode dated 24 July 2014 (2014) - Self
- Episode dated 15 January 2014 (2014) - Self
2014
Extra (TV Series)
as
Self
- Episode dated 8 March 2014 (2014) - Self
2014
Chelsea Lately (TV Series)
as
Self - Guest
- Episode #8.34 (2014) - Self - Guest
2014
Conan (TV Series)
as
Self - Guest
- Michelle Dockery/DJ Qualls/Schoolboy Q (2014) - Self - Guest
2014
E! Live from the Red Carpet (TV Series)
as
Self
- The 2014 Screen Actors Guild Awards (2014) - Self
2013
Late Night with Jimmy Fallon (TV Series)
as
Self - Guest
- John Goodman/Michelle Dockery/Yo Gabba Gabba (2013) - Self - Guest
2013
The 65th Primetime Emmy Awards (TV Special)
as
Self - Nominee
2013
Creating the Stunning Costumes of Anna Karenina (Video documentary short)
as
Self
2013
Keira Knightley: Becoming Anna (Video documentary short)
as
Self
2013
19th Annual Screen Actors Guild Awards (TV Special)
as
Self - Winner
2013
70th Golden Globe Awards (TV Special)
as
Self - Nominee
2012
Downton Abbey Revisited (TV Movie documentary)
as
Self / Lady Mary Crawley
2012
The 64th Primetime Emmy Awards (TV Special)
as
Self - Nominee
2012
Nimrod Visits Downton Abbey (TV Short documentary)
as
Self
2012
Late Show with David Letterman (TV Series)
as
Self - Guest
- Episode #19.88 (2012) - Self - Guest
2011
Downton Abbey: Behind the Drama (TV Movie documentary)
as
Self
2011
Breakfast (TV Series)
as
Self - Guest
- Episode dated 14 September 2011 (2011) - Self - Guest
2010
This Morning (TV Series)
as
Self - Guest
- Episode dated 29 October 2010 (2010) - Self - Guest
2009
Cranford in Detail (Video documentary short)
as
Self
2006
The Whole Hog: Making Terry Pratchett's 'Hogfather' (TV Special documentary)
as
Self
Archive Footage
2022
Ok! TV (TV Series)
as
Self
- Episode #9.81 (2022) - Self
2019
Entertainment Tonight (TV Series)
as
Self
- Episode #41.216 (2022) - Self
- Episode #39.114 (2020) - Self
- Episode #39.12 (2019) - Self
2020
No Small Parts (TV Series documentary)
as
Self
- #222 - Michelle Dockery (2020) - Self
2011
This Morning (TV Series)
as
Lady Mary Crawley
- Episode dated 26 October 2011 (2011) - Lady Mary Crawley
2011
TV Burp (TV Series)
as
Lady Mary Crawley
- Episode #11.2 (2011) - Lady Mary Crawley
References
Michelle Dockery Wikipedia
(Text) CC BY-SA