Sponsored Links
Topics
Sponsored Links
Juan Botto




Salma Botto




Olga Rodriguez




Actor







Diego Botto, Cristina Rota




Martin (hache), Childish Games, Frozen Silence, Stories from the Kronen, Talk




Maria Botto, Cristina Rota, Olga Rodriguez, Nur Al Levi, Manuel Gomez Pereira




Maria Botto, Nur Al Levi



Juan Diego Botto Rota (born August 29, 1975, in Buenos Aires, Argentina) is an Argentine-Spanish actor.
Botto's father disappeared during the Argentine Dirty War when Juan Diego was only two years old. With his mother and older sister María, also an actress, he moved to Madrid, Spain, where his mother taught acting classes out of their apartment. He attended high school in New York and lived there for two years.
Botto started acting at the age of five in the film Juego de poder (Power Game). His role in the 1999 film Sobreviviré (I will survive), about a woman who falls in love with a man who, unknown to her, is homosexual, got him more national and international recognition.
Botto has appeared on stage in Spain in several critically acclaimed plays. He also directed a play called Privilegio de ser perro (Privilege of Being a Dog), about the tough life immigrants are subjected to while trying to sneak into and live in a new country.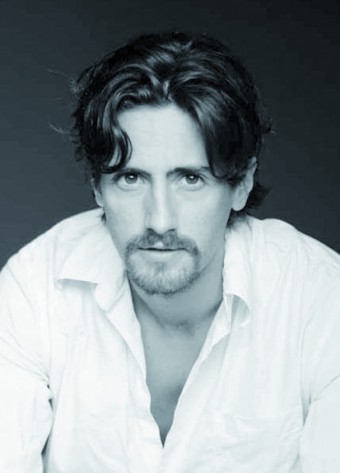 Botto currently stars in the TNT drama series Good Behavior, playing Javier, a charming hitman with a moral code.
Botto currently lives in Madrid with his wife, Spanish journalist and writer Olga Rodriguez. They have a daughter, Salma. He is also active in politics, protesting the 2003 war in Iraq and taking part in a support group for fellow children of the disappeared.
Somos Anormales (2017, music video)
Pulsaciones (2017, TV series)
Good Behavior (2016, TV series)
Childish Games (2012)
God Loves Caviar (2012)
Todo lo que tú quieras (2010)
The Widows of Thursdays (2009)
The Anarchist's Wife (2007)
El Greco (2007)
Nadie Es Perfecto (Joaquín Oristrell, 2005)
Bordertown (Gregory Nava, 2005)
La Fiesta del chivo (Luis Llosa, 2005)
Obaba (Montxo Armendáriz, 2005)
Roma (Adolfo Aristarain, 2004)
Los abajo firmantes (Joaquín Oristrell, 2003)
Augustus (Roger Young, 2003)
Trece campanadas (Xavier Villaverde, 2002)
El Caballero Don Quijote (Manuel Gutiérrez Aragón, 2002)
The Dancer Upstairs, a.k.a. Pasos de baile (John Malkovich, 2002)
Silencio roto (Montxo Armendáriz, 2001)
Asfalto (Daniel Calparsoro, 2000)
Ave María (Eduardo Rossoff, 1999)
Sobreviviré (A. Albacete and D. Menkes, 1999)
Novios (Joaquín Oristrell, 1999)
Plenilunio (Imanol Uribe, 1999)
Bin ich schön?, a.k.a. ¿Soy Linda? (Doris Dörrie, 1998)
Martín (Hache) (Adolfo Aristarain, 1997)
En brazos de la mujer madura (Manuel Lombardero, 1997)
Más que amor, frenesí (A. Albacete, M. Bardem and D. Menkes, 1996)
La Celestina (Gerardo Vera, 1996)
Éxtasis (Mariano Barroso, 1996)
La sal de la vida (Eugenio Martín, 1996)
Historias del Kronen (Montxo Armendáriz, 1995)
1492: Conquest of Paradise (Ridley Scott, 1992)
Cómo ser mujer y no morir en el inteno (Ana Belén, 1991)
Ovejas Negras (José María Carreño, 1990)
Zorro as Felipe (Don Diego de la Vega/Zorro's mute servant)
Aventis, a.k.a. Si te dicen que caí (Vicente Aranda, 1989)
Teo el pelirrojo (1985)
Juan Diego Botto Wikipedia