Covid-19
Mark Zakharov




Film director




Alexandra Zakharova







Mark Anatolyevich Zakharov


13 October 1933 (

1933-10-13

)

Moscow, Soviet Union




theatre director, film director




Nina Lapshinova (m. ?–2014)




Golden Eagle Special Award for Outstanding Contribution to the Russian Cinema




An Ordinary Miracle, Formula of Love, The Very Same Munchhausen, To Kill a Dragon, White Sun of the Desert




Alexandra Zakharova, Aleksandr Abdulov, Oleg Yankovsky, Grigori Gorin, Leonid Bronevoy
Mark Anatolyevich Zakharov (Russian: Марк Анатольевич Захаров; born 13 October 1933) is a Soviet and Russian theater and film director and playwright, best known for his Soviet-era fantasy parable films and for his productions of plays at Moscow's Lenkom Theatre. He was also a professor of the Moscow Theatre Institute (GITIS).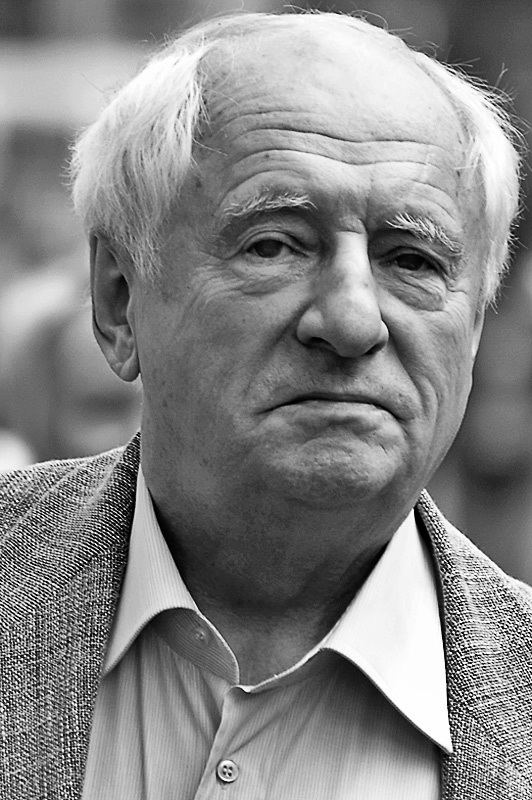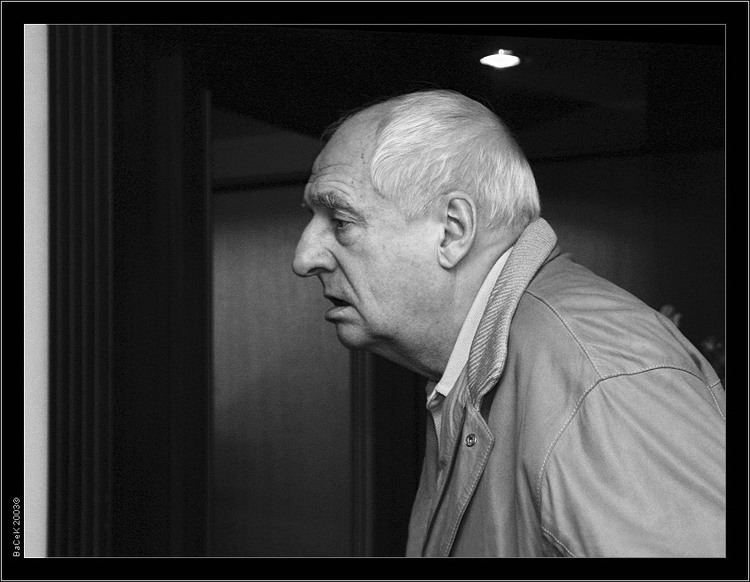 Mark Zakharov was born on 13 October 1933 in Moscow, Soviet Union. His father was a Red Army soldier during the Russian Civil War of 1918–1920, and his mother was an actress. His paternal grandfather belonged to the Russian nobility, and was killed during World War I. That grandfather was married to a Jewish woman. Mark Zakharov himself wrote that whilst being 1/4 Jewish, he «has always considered myself Russian, even though my father admitted that we also had Tatar blood.».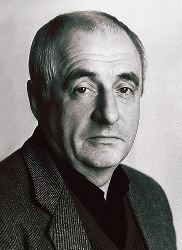 Zakharov was raised in Moscow, where he was encouraged by his mother in his persistent efforts to become an actor. He was admitted after several attempts, and graduated from the acting school of the State Theatre Institute in 1955.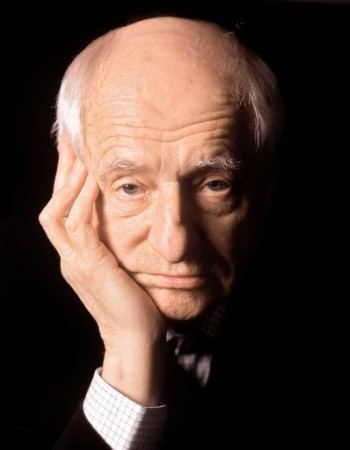 Mark Zakharov has been the Artistic Director of Moscow's Lenkom Theatre since 1973, where he has helped to define the landscape of Moscow's theatrical culture. Zakharov helped create an ensemble of actors who worked with him at Lenkom, including: Yevgeny Leonov, Inna Churikova, Leonid Bronevoy, Oleg Yankovsky, Aleksandr Abdulov, Nikolai Karachentsov, Tatyana Pelttser, Aleksandr Zbruyev, Aleksandra Zakharova, Tatyana Kravchenko, Aleksandr Lazarev, and Dmitri Pevtsov.
His name appeared on a petition opposing Russian accession of Crimea, however, he himself denied ever signing it. He stated in an interview that he opposed Russian soldiers being deployed to Ukraine as it reminds him the start of the Afghanistan conflict, however, he also can't imagine Russia without Crimea. He also stated that had he been offered to sign a letter supporting the accession, he would've signed it.
Order of Friendship of Peoples
Order of Merit for the Fatherland;
1st class (13 October 2008) – for outstanding contribution to the development of domestic theatrical art and many years of creative activity
2nd class (11 October 2003) – for outstanding contribution to the development of theatrical arts
3rd class (26 April 1997) – for services to the state and the great personal contribution to the development of theatrical art
4th class (13 September 2013)
Honoured Artist of the RSFSR (1977)
People's Artist of the USSR (1991)
USSR State Prize (1987) – for the production of plays in the Lenkom Theatre
Russian Federation State Prize (1992, 1997, 2002)
National Award "Musical Heart of Theatre" (2007) – Winner of the Grand Award for outstanding creative achievement in the field of musical theatre
Honorary Member of the Russian Academy of Arts
International Stanislavsky Theatre Award (2010) – "for his contribution to the development of Russian theatre"
The minor planet 5359 Markzakharov was named in his honour
Prosnis i poï / Wake Up and Sing (TV, 1974)
Zvezda plenitelnogo schastya (Звезда пленительного счастья) / The Captivating Star of Happiness (1975) (screenplay)
12 stulyev (12 стульев) / The Twelve Chairs (1976)
Obyknovennoye chudo (Обыкновенное чудо) / An Ordinary Miracle (1978)
Tot samyy Myunkhgauzen (Тот самый Мюнхгаузен) / The Very Same Munchhausen (1979)
Dom, kotoryy postroil Svift (Дом, который построил Свифт) / The House That Swift Built (1983)
Formula lyubvi (Формула любви) / Formula of Love (1984)
Ubit drakona (Убить дракона) / To Kill a Dragon (1988)
Shoot Balakirev (Шут Балакирев) / Balakirev the Buffoon (2002)
Juno and Avos, a rock opera
Mark Zakharov Wikipedia